8 Easy Ways to Add Vegetables into Your Diet
Having a diet rich in vegetables is extremely important to your health. Whether you simply don't like vegetables or you are wanting to find creative ways to add more of them to your daily eating, there are many amazing ways to incorporate more vegetables to your diet. Sometimes it is as simple as just getting creative.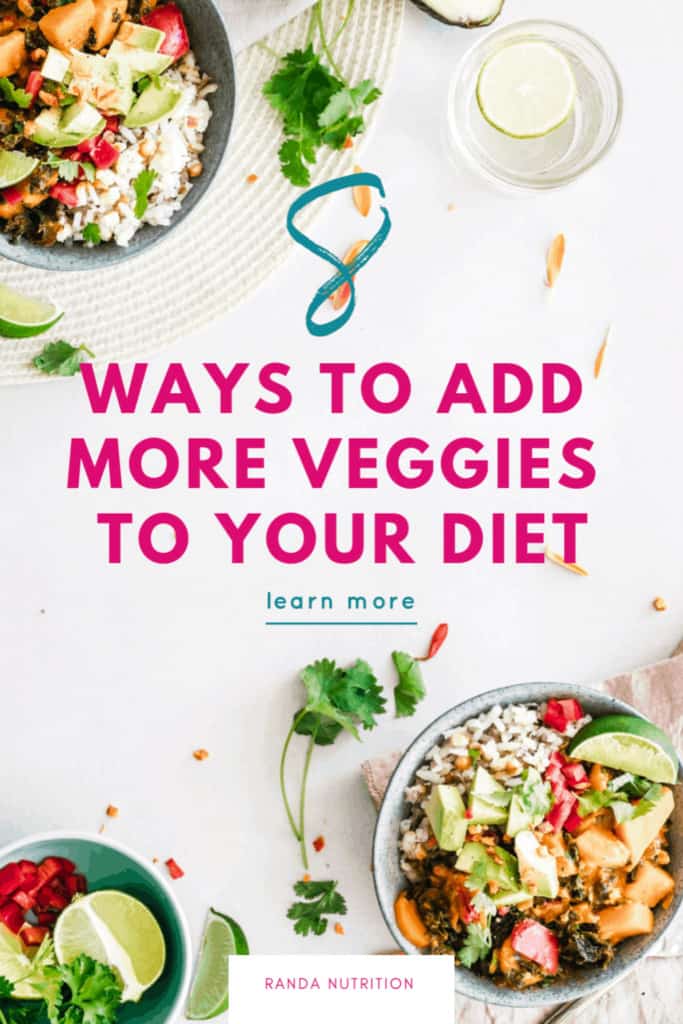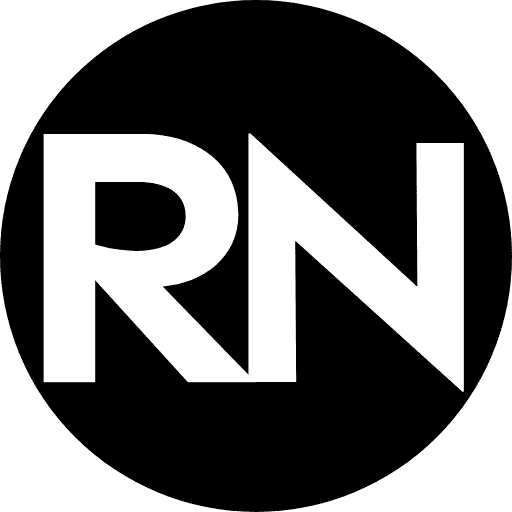 Save This Recipe!
Enter your email below & I'll send it straight to your inbox. Plus you'll get great new recipes every week!

Disclosure: This post contains affiliate links for your convenience. As an Amazon Associate, I earn from qualifying purchases.
Why Eat More Vegetables?
There are many reasons to add more vegetables to your diet. While some of these reasons seem quite obvious, like being able to fit into that dress you bought a few years ago, there are some other not so obvious ones.
For example, eating more vegetables can have a positive effect on your mental health and overall happiness. If that isn't enough, eating more vegetables can have several other positive effects on your health and overall well being, making you not only feel better but allowing your body to operate better.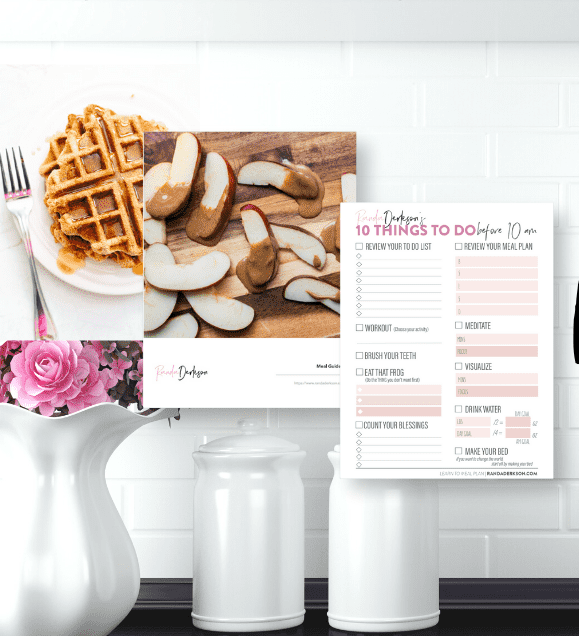 Get Access Free
Exclusive Nutrition and Healthy Living Library
How to Add More Vegetables to Your Diet
Make Delicious Soups and Stews
Soups and stews are an excellent way to add more vegetables to your diet. In fact, they are a great way to get several servings of different vegetables all at once.
Soups and stews make it easy to get a variety of different vitamins and minerals, especially because it is easy to add vegetables to broth or cream-based mixtures.
Vegetable Soups and Stews
Drink More Smoothies
Smoothies are a fantastic way to add more vegetables to your diet. Not only are they delicious but the sky is truly the limit with what you choose to put in them.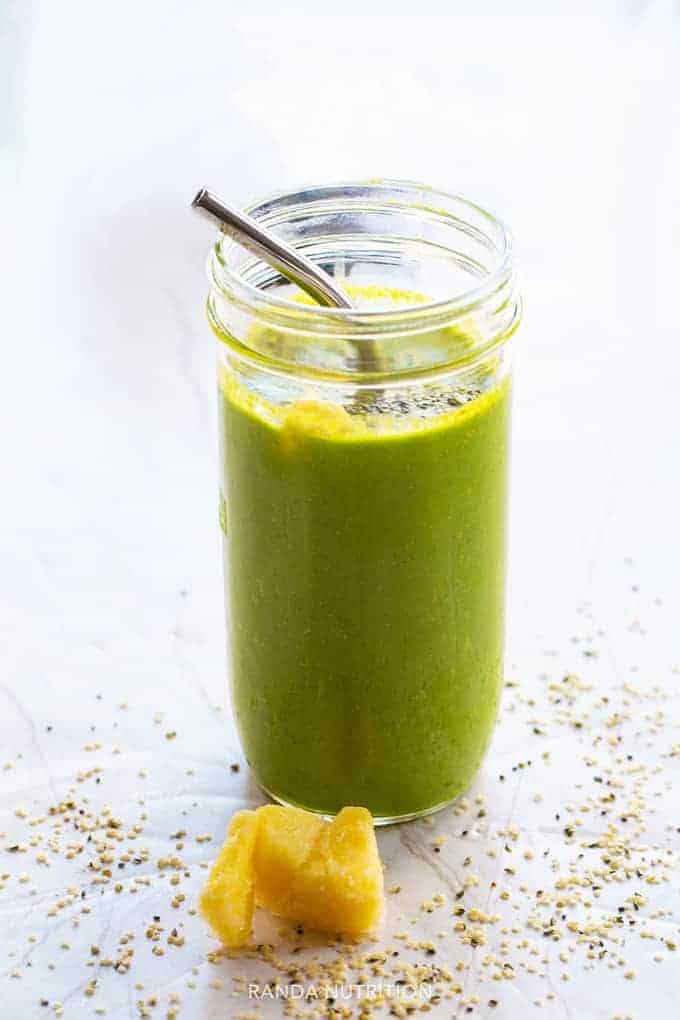 Kale, cauliflower rice, spinach, whatever you like. The good news is, if you aren't really a huge vegetable fan, the fruit you add can help to mask the flavor of the vegetables, making it a sweet treat with a delicious vitamin and mineral punch.
Vegetable Smoothies
Add Vegetables to Your Sauces and Meats
Another great way to add more vegetables into your diet is by adding them to your favourite sauces.
If you are going to be enjoying an indulgent dinner like spaghetti or macaroni and cheese, adding some extra veggies into your sauce will up your vitamin and mineral intake. Better yet, if you are having spaghetti and meatballs, add some vegetables into the meat mixture too.
Sauces and Meats with Extra Vegetables
Eat More Salads and Slaws
Many people think salads and slaws are boring but they don't have to be. With a variety of delicious vegetables, dressings and proteins, salads are a great way to add more nutrition to your diet.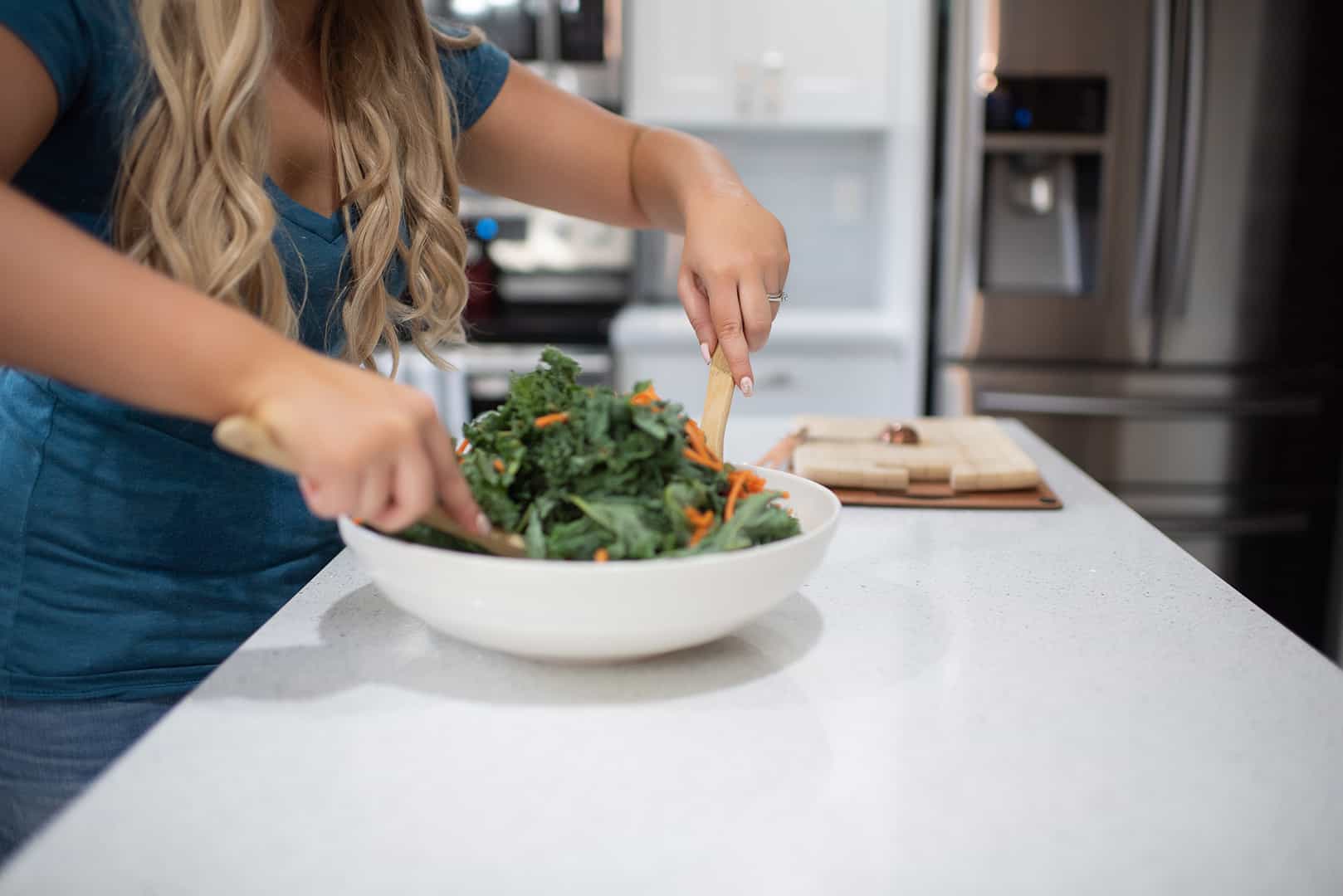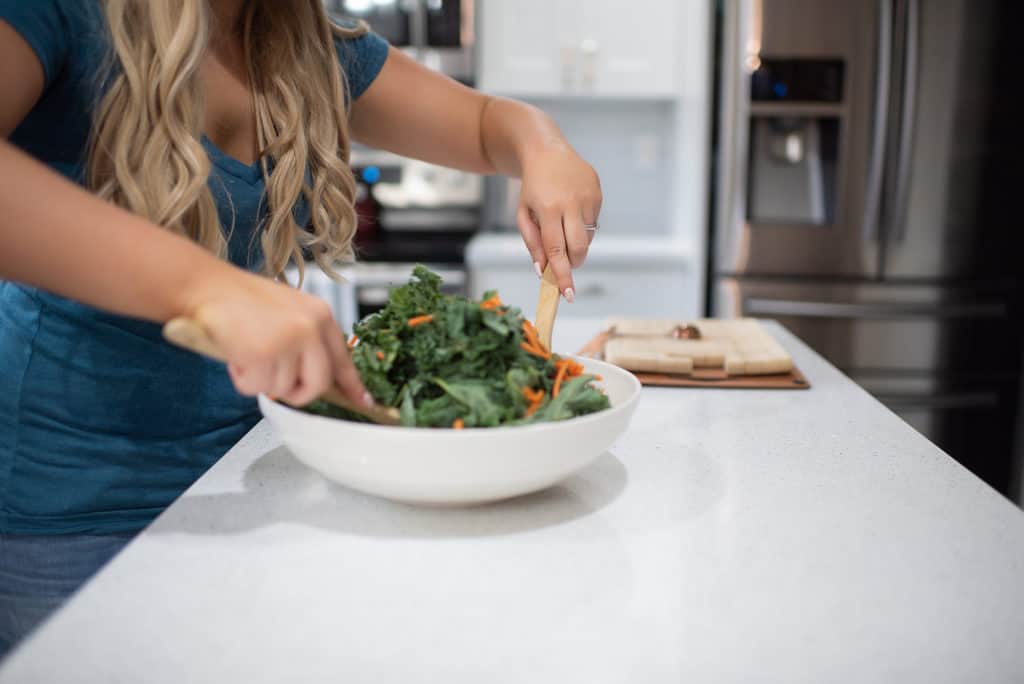 In fact, slaws are great as a side dish or even on top of your favorite sandwich. There are many delicious recipes out there that are sure to make you love salads and slaws like never before.
Delicious Salads and Slaws
Make Your Vegetables Snackable
We all have those cravings throughout the day for a quick and delicious snack. Prepare a bunch of delicious vegetables to make them easy to grab and go.
There are plenty of ways to create yummy snacks out of vegetables that will leave you full and satisfied.
Vegetable Snacks
Don't forget, if you're looking to establish healthy habits (like adding more vegetables to your diet in fun and tasty ways) be sure to secure a spot in the 21 Days to a Healthy Habits Challenge.
Other Ways to Add Vegetables to Your Diet
There are many ways to add more vegetables to your diet, sometimes all it takes is a little creativity. Whether you choose to hide your vegetables in sauces and smoothies or eat them straight up in salads, you will be making a good decision for your health and wellbeing.
Want more info? Here are 5 Important Reasons to Add More Vegetables to Your Diet.
If you want more easy step by step tips here's my advice on how to build healthy habits.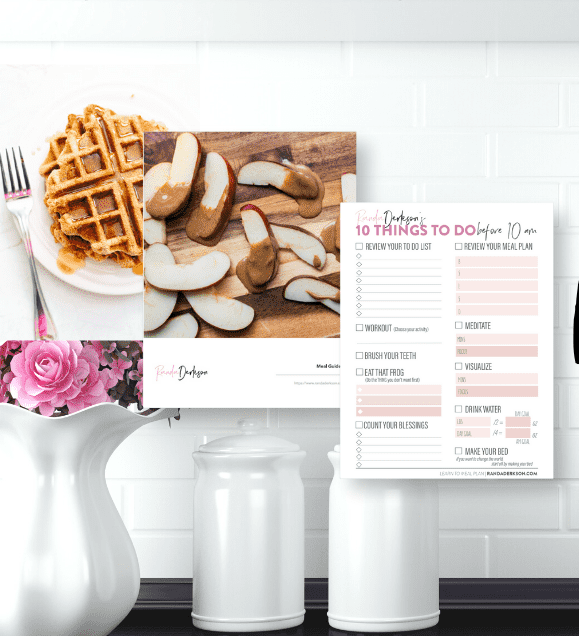 Get Access Free
Exclusive Nutrition and Healthy Living Library