Healthy Pizza Toppings and Tips on How to Make Pizza Healthy
If pizza is as close to your heart as mine, you're often looking for ways to make pizza healthier and adapt ingredients to work for your goals. So I put together some of my favorite healthy pizza toppings to bring your pizza night to the next level for your health and fitness goals.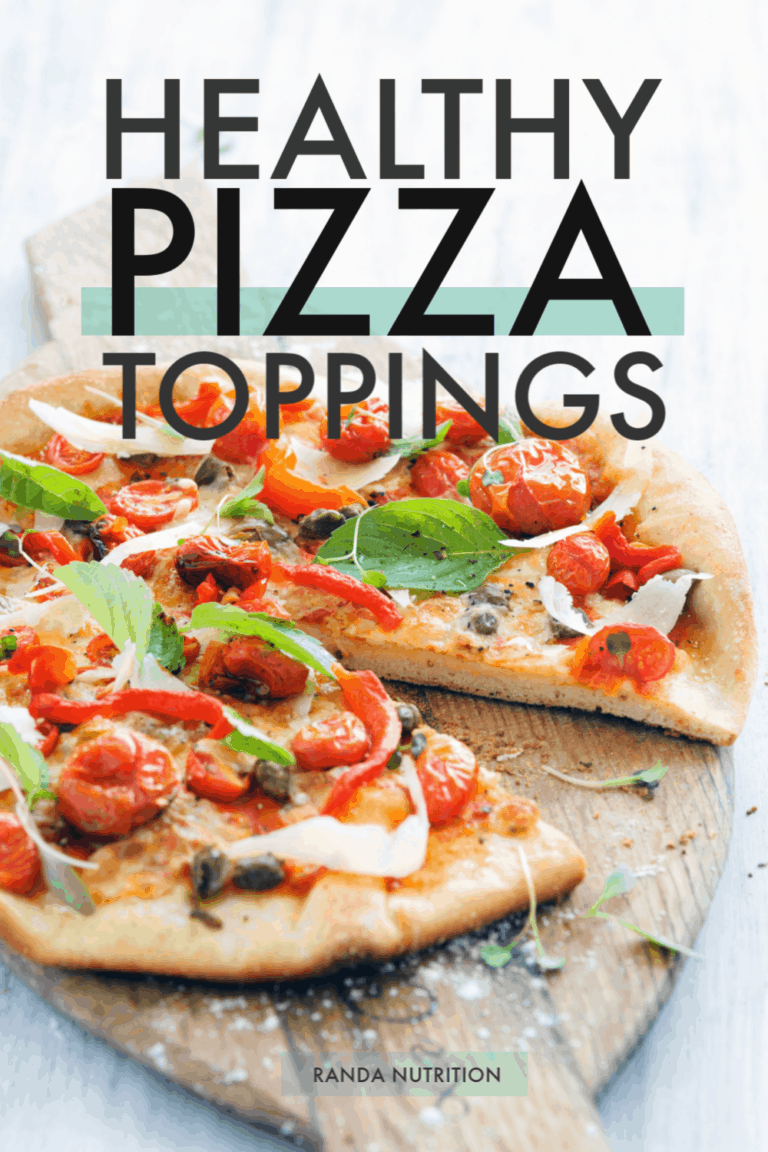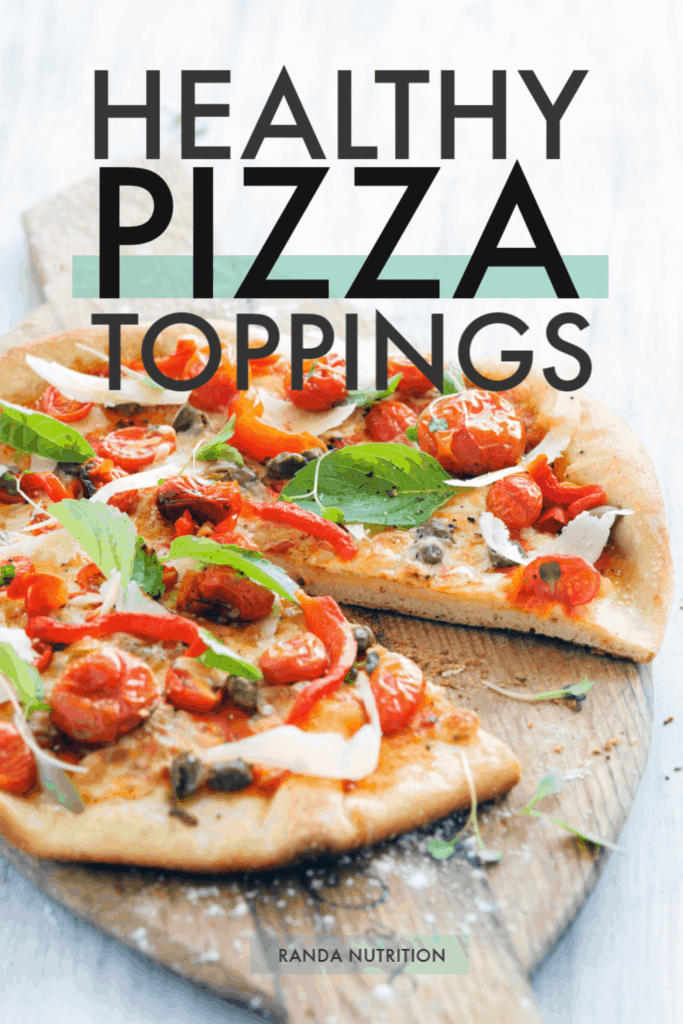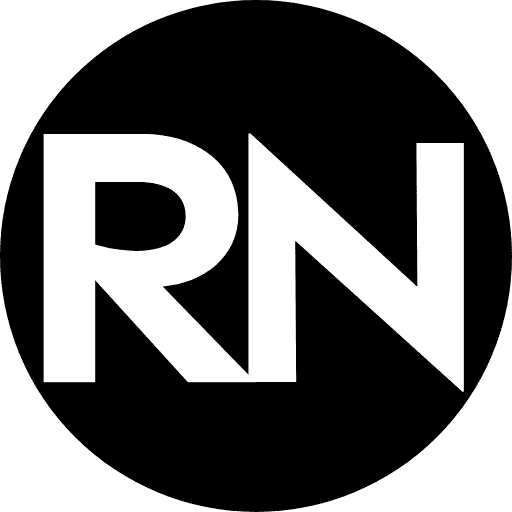 Save This Recipe!
Enter your email below & I'll send it straight to your inbox. Plus you'll get great new recipes every week!

How to Make Pizza Healthy
Disclosure: This post contains affiliate links for your convenience. As an Amazon Associate, I earn from qualifying purchases.
I've included some fabulous healthy pizza toppings that taste incredible along with ways to make pizza healthier. I end this blog post with some healthy homemade pizza recipes that I know you'll love.
If pizza gives you heartburn, play with some of these toppings to see if it helps (reduce some of the cheese, ease up on the sauce). Don't forget to check out these tips on how to help heartburn.
Feel free to share your favorite healthy pizza toppings in the comments!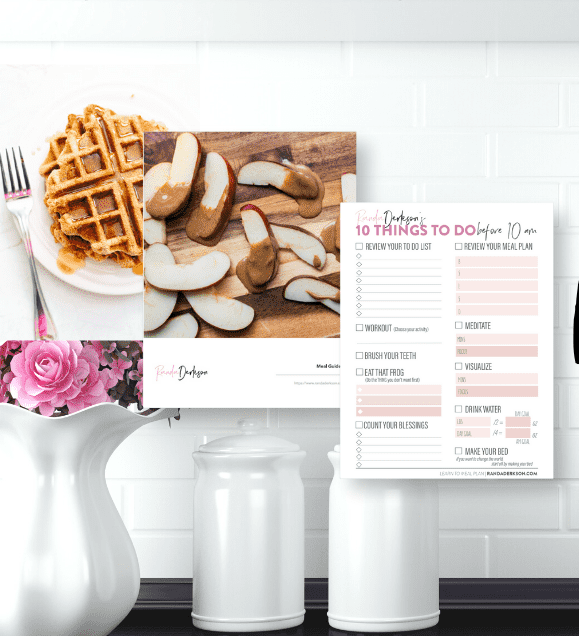 Get Access Free
Exclusive Nutrition and Healthy Living Library
Healthy Pizza Toppings
Honestly, the healthiest pizza toppings will be veggies and lean protein. However, since that's vague and you make me looking for inspiration here is a bulleted list:
Healthy Protein Options for Pizza
Chicken
Shrimp
Tofu/Tempeh
Pork
Crab/Lobster
Ground Turkey
Ground Chicken
Wild Game
Eggs (breakfast pizza for the win!)
Healthy Vegetables for Pizza
Bell peppers (red, yellow, green)
Black beams (I have done this and it's delicious)
Broccoli
Onions
Lettuce
Spinach
Olives
Banana Peppers
Pickles (don't knock it until you try it)
Carrots
Zucchini
Eggplant
Cauliflower
Mushrooms
Tomatoes (fresh and sundried)
Artichoke Hearts
Garlic
Corn
Jalapenos
Pepperoncini
Arugula
Sweet Potatoes
Radishes
Green Onions
Shallots
Pineapple (a fruit but super popular)
Seriously, the sky is the limit with vegetables. Nothing is off limits, give what you have in the fridge a try.
Don't forget to check out these Healthy Delivery Pizza Options!
Tips to Make Pizza Healthier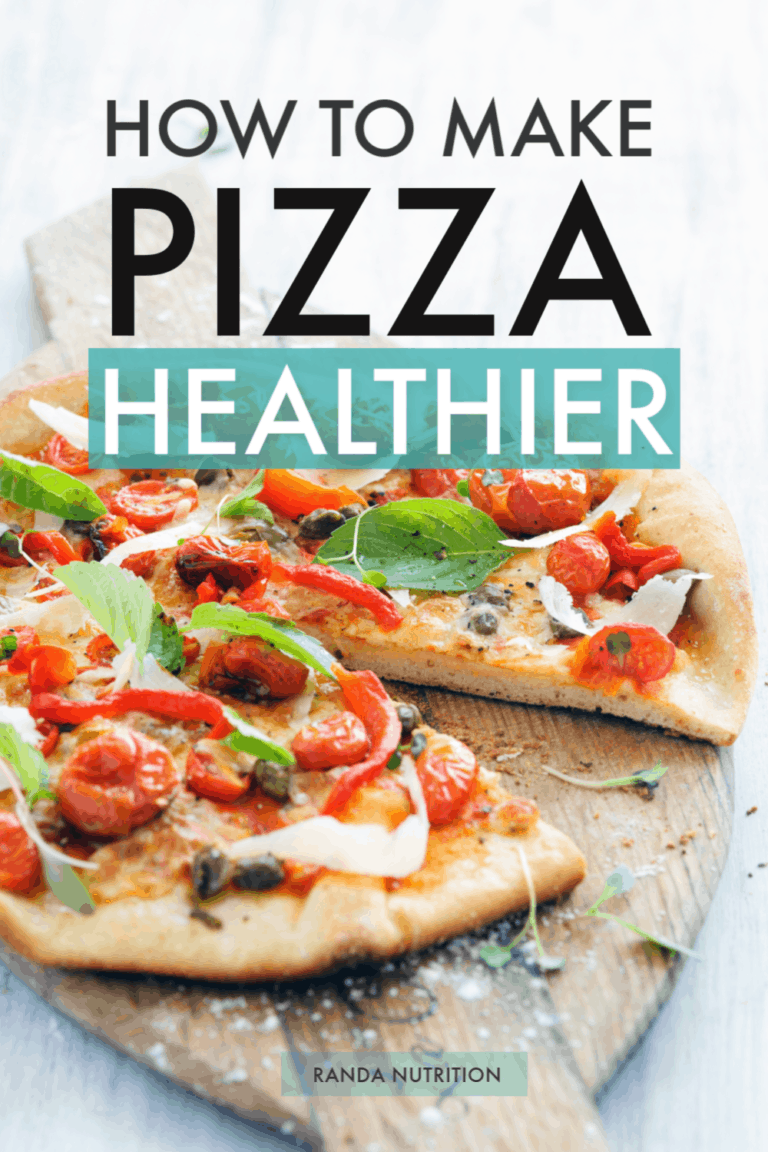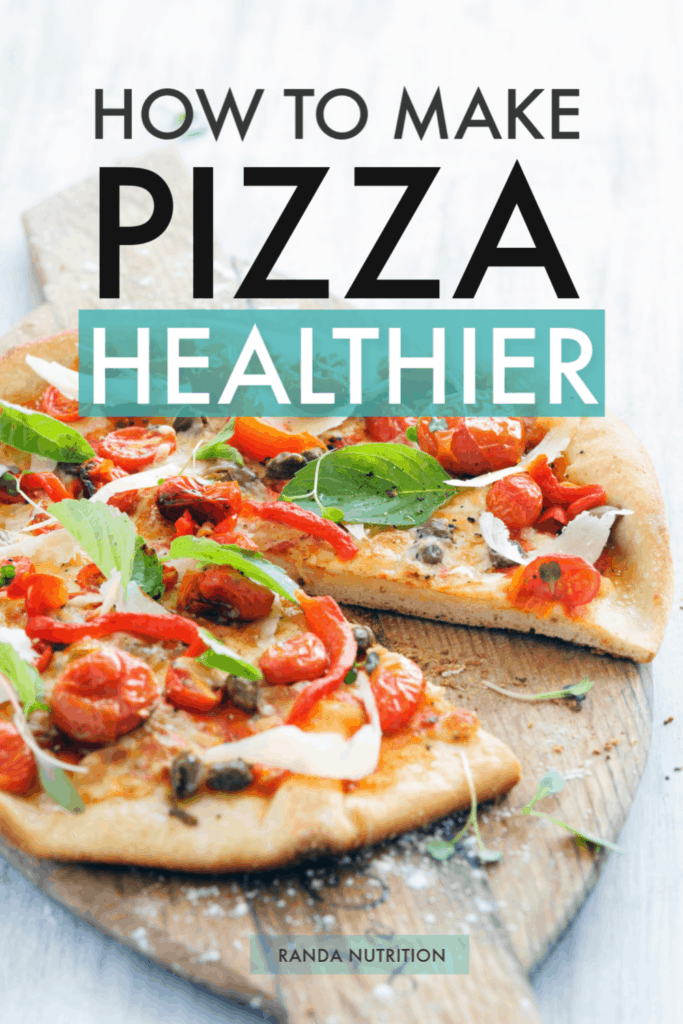 In addition to healthy pizza ingredients, you can also do the following to ensure your pizza is a little lighter.
I have also put together a delivery pizza guide! I found the lower calories options are your favorite pizza chains. Click the image below to get it!
Add a Veggie Side
To prevent you from eating the whole pizza (because we all have), take a slice or two and serve it with a side salad or some carrot sticks. This adds some bulk and fiber and helps fill you up on nourishing vegetables instead of straight up pizza.
Blot the Grease
Whether it's homemade or delivery (especially if it's delivery), take a paper towel or a napkin and soak some of the grease up!
This not only leaves the pizza with the flavour you desire but you end up soaking up undesired calories.
How many calories does blotting grease off pizza save?
According to Labdoor's article on this subject, blotting a slice of Domino's pepperoni pizza could save 40 calories PER SLICE. Read the article here to learn more.
Half the Cheese
I promise you, you won't notice.
I order half cheese all the time on take out pizza, or I use a little less when I make my own. Little changes like this add up.
Find Pizza Sauce with No Added Sugar
If you're making your own pizza, look for pizza sauce that has no (or very little) added sugar.
Here are some you may like:
Use a Cauliflower Crust
If I'm making my own pizza (or ordering a pizza from CPK when I visit the U.S) I like to do a cauliflower crust.
Check the ingredients, as a lot of cauliflower crusts I have found in the stores still have wheat in it, so if you're gluten free read the labels. Some are strictly cauliflower, some are mixed with a flour of some sort. Either way find one that works for your dietary needs.
Popular store bought cauliflower crusts:
In addition to cauliflower crusts you can make pizza crusts out of so many veggies:
Beets
Sweet Potatoes
Zucchini
Carrots
Experiment in the kitchen and see what you can come up with.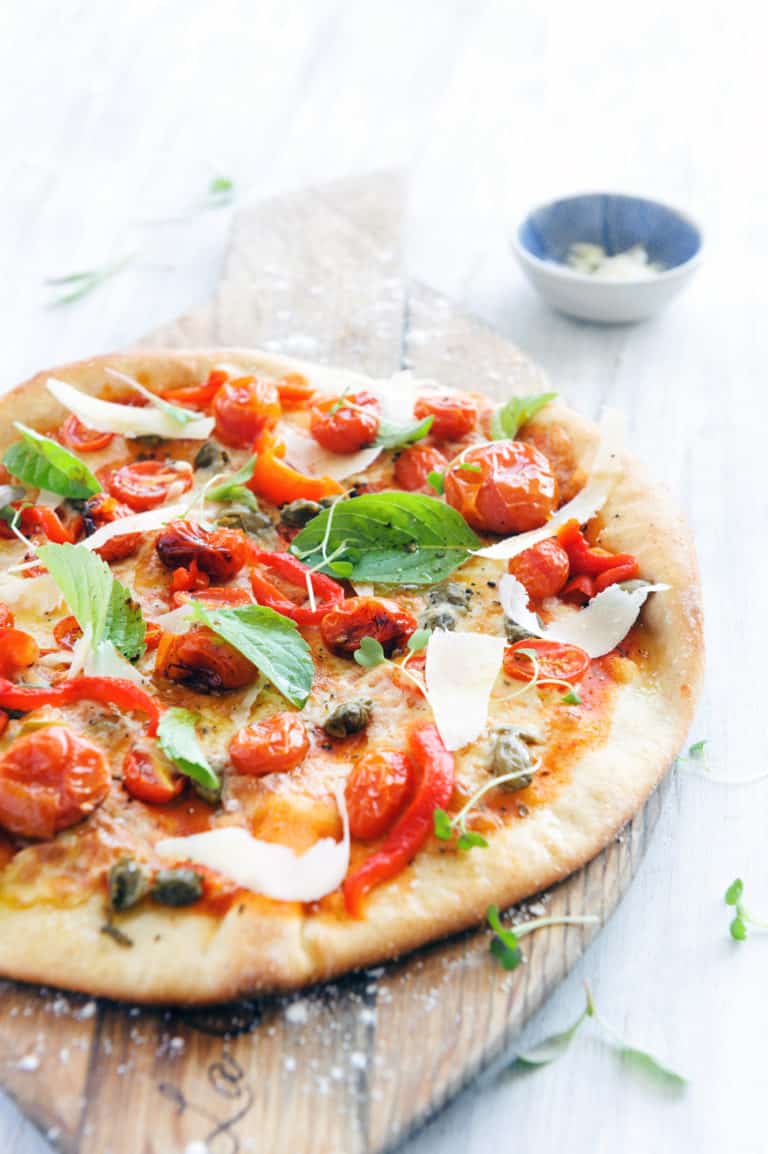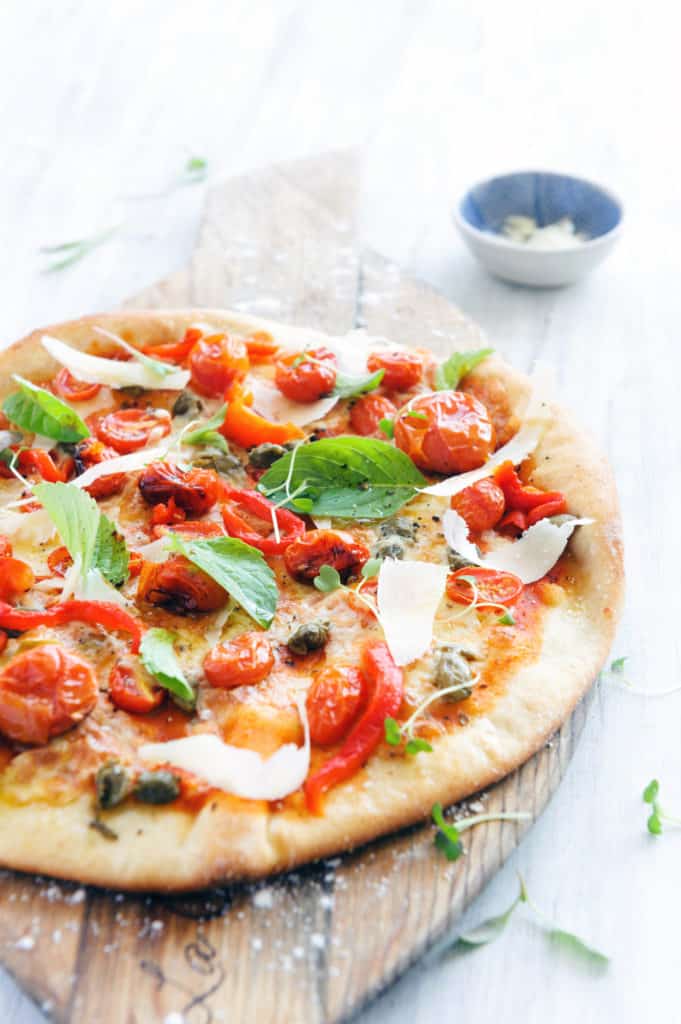 Homemade Healthy Pizza Recipes
Here are a few homemade healthy pizza recipes that you can put to use!
Don't forget, if you're looking to establish healthy habits (like adding more vegetables to your diet in fun and tasty ways) be sure to secure a spot in the 21 Days to a Healthy Habits Challenge.
I hope these tips on how to make a healthy pizza helped you! Now get to the kitchen and start creating! I'd love to see what you make, tag me on Instagram (@randanutrition).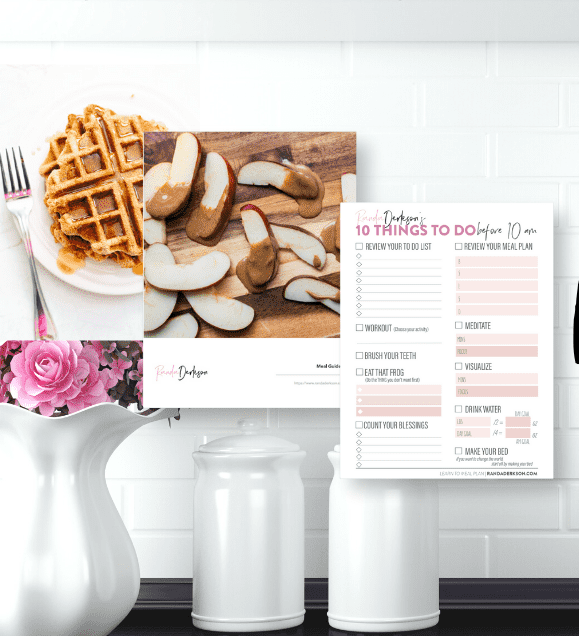 Get Access Free
Exclusive Nutrition and Healthy Living Library