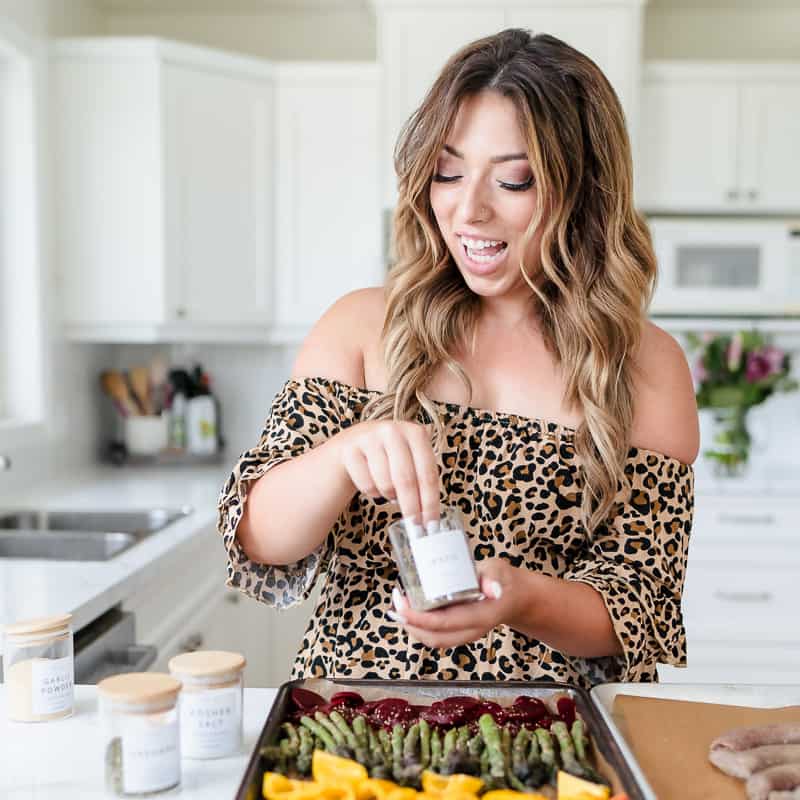 Hello, I'm Randa Derkson and welcome!
Randa Derkson is a Certified Holistic Nutritionist, Culinary Nutrition Expert, Certified Sports Nutrition Consultant, a busy mom of 2, Disney lover, and a believer that food should be healthy, simple, and delicious. Phew. That's a mouthful.
Hi I'm Randa and I'm a reformed fad dieter.
Say what? YES!
I have done it all and I have made it through to the other side for weight loss success, health, and satisfaction without feeling crazy. Without missing foods, without telling myself no.
It's my passion to share that with you too.
Like many of you, I grew up with no knowledge of nutrition. When I was trying to be healthy and "eat lettuce" I would drench it in Italian dressing. I had no idea that I was doing anything wrong, and to be honest I didn't care much either.
After the loss of our first child, I knew my health had to change. I wanted to prepare my body for a healthy pregnancy and I wanted to be healthy for my child.
That is when I had my first introduction to fitness and nutrition. I worked out from home and ate 1200 calories a day.
That's it.
I was starving, and miserable. I remember not eating all day just so I could enjoy a meal out at a restaurant, fully knowing it was over my calorie range.
This led to a lot of binging, overtraining, and misery. Yes, I lost weight and got to where I wanted to be but it wasn't how I wanted to do it. I knew I couldn't keep it up.
Don't let this be you.
You don't have to struggle!
Let me show you how easy and simple eating a healthy diet can be and why you don't have to eat a small amount to keep the weight off.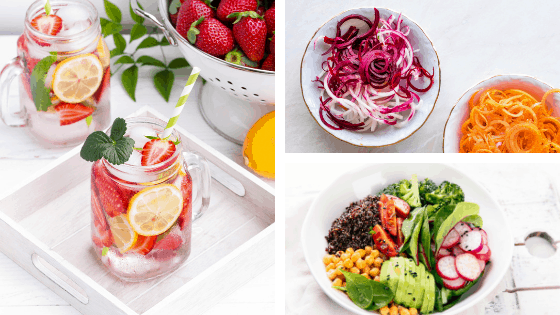 Here's how I'm going to help you:
Sharing healthy recipes (which you can find here) that are not only tasty but easy too.
Giving nutrition tips that make healthy eating go smoother.
My podcast dives into Realistic Nutrition
Food Freedom, Your Way gives you the exact frame work I give my 1 on 1 coaching clients on a DIY scale.
Some of my favorites:
Sharing healthy tips like these healthy ingredient swaps, self care ideas, etc.
Want more? I also share my method of meal planning.
You can Travel and Be Healthy
Listen, I know a lot of us work on our bodies for a vacation and then drop and it eat everything we see while there…then repeat the cycle over and over.
My methods allow you to continue your lifestyle regardless where you are. I'm a huge Disney Parks fan. My family and I go twice a year (which is a big deal for being Canadian), and I even have a whole section on the blog just for healthier eating at Disney Parks. While on vacation, you should enjoy treats and a cocktail or two…but you also want to FEEL good while there. So if you're a big Disney fan like I am, check that out.
Let's Connect
Instagram: @RandaNutrition
Realstic Nutrition Facebook Group
Email: info@randaderkson.com
CONTACT RANDA
Have a question? Get in touch