Many moms are constantly on the go, kept busy with their children's wants and needs throughout the day. Whether you work outside the home, inside the home or simply stay home with your children, it can be difficult to find the time to sit down and enjoy a meal, let alone something healthy.
Thankfully though, there are some healthy eating tips for busy moms out there that can help.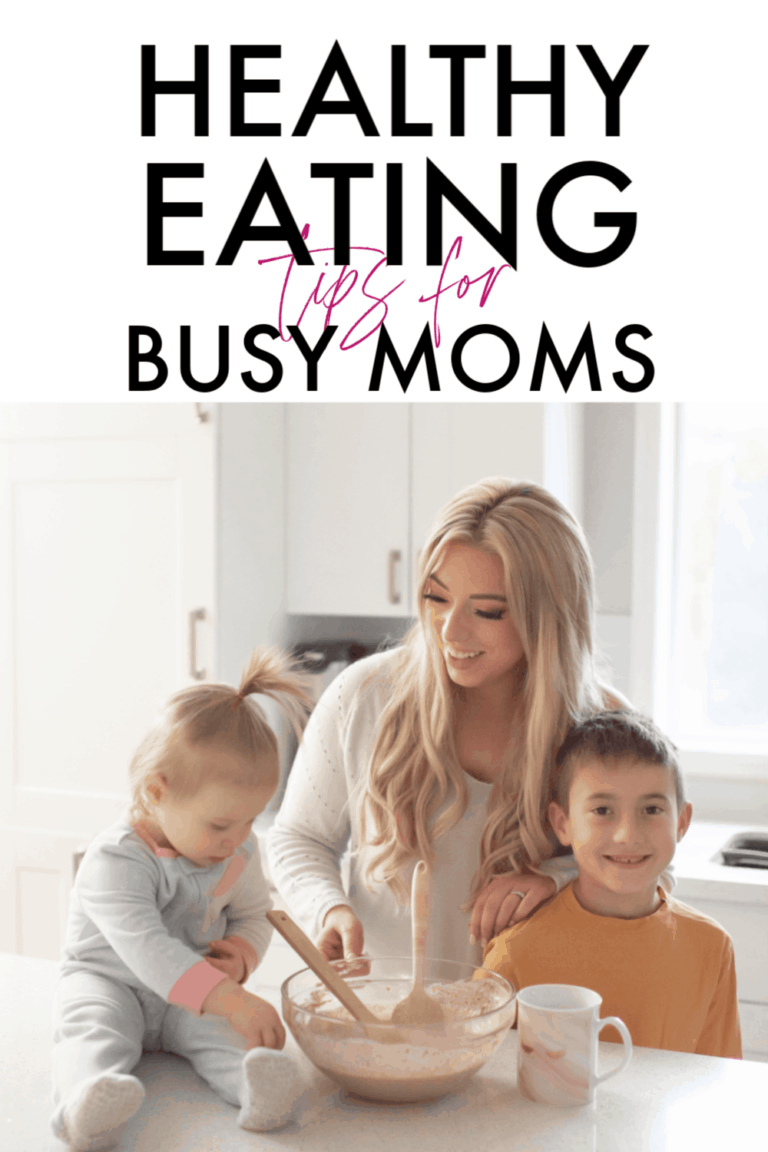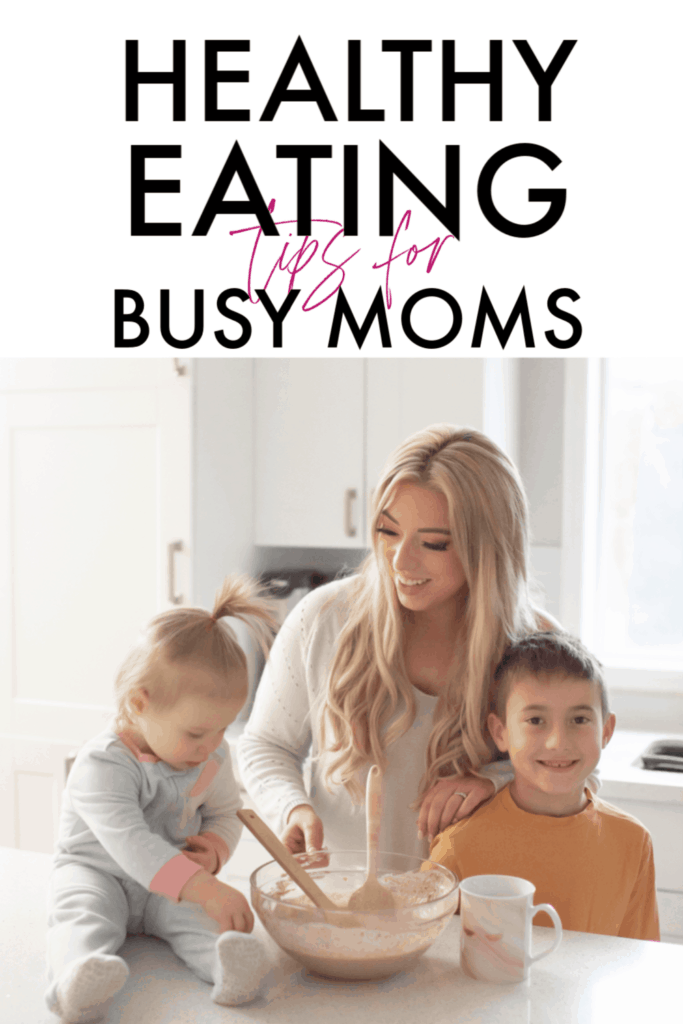 Disclosure: This post contains affiliate links for your convenience. As an Amazon Associate, I earn from qualifying purchases.
Healthy Eating Tips for Moms
Don't forget, if you're looking to establish healthy habits (like adding more vegetables to your diet in fun and tasty ways) be sure to secure a spot in the 30 Days to a Healthy Habits Challenge.
Eat When Your Kids Eat
When your children eat, make sure you take some time to get in some sustenance as well.
Opt for foods rich in protein like Greek yogurt, almonds, or cottage cheese.
When your children are snacking or nursing, having a healthy snack will help to curb your cravings later in the day and keep fatigue at bay.
Healthy Snack Ideas:
Protein smoothies (I am liking this protein powder right now)
Carrots, bell peppers, and hummus
Apples and nut butter
Strawberries and dark chocolate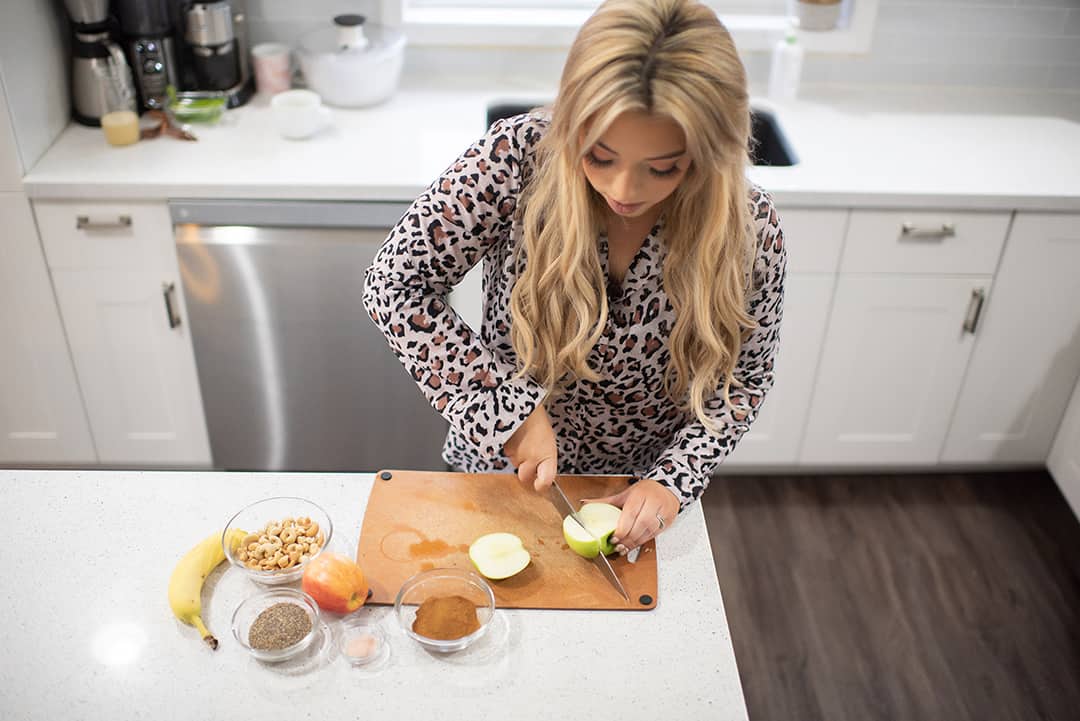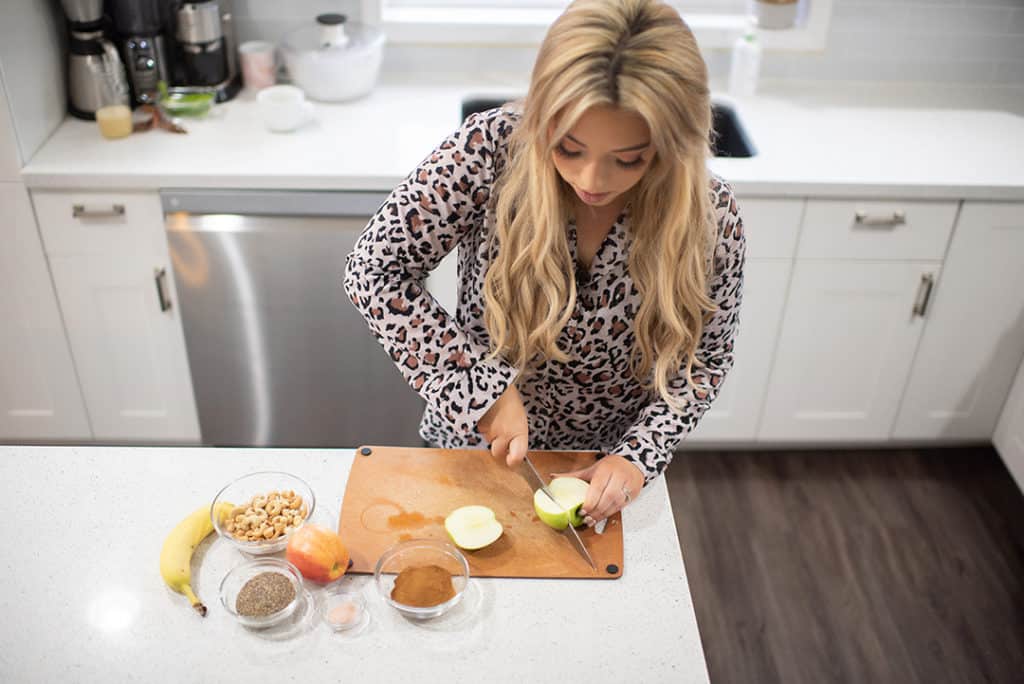 Have Plenty of Healthy Snack Options
Keep a stash of healthy snacks in your diaper bag or purse. Things like bananas, freeze-dried fruit, protein bars, and even nuts are easily transportable.
I typically have a baggie full of almonds or a Built Bar (my favorite protein bar). I don't like to bring my meals and fruits and veggies with me as I like those fresh and warm/cool.
However, if you're away a lot these meal prep bags may be a good investment.
It is also a good idea to have access to lots of water as well, as it will keep your hydrated and feeling full.
Here's my favorite water bottle. There is something magical about having a straw.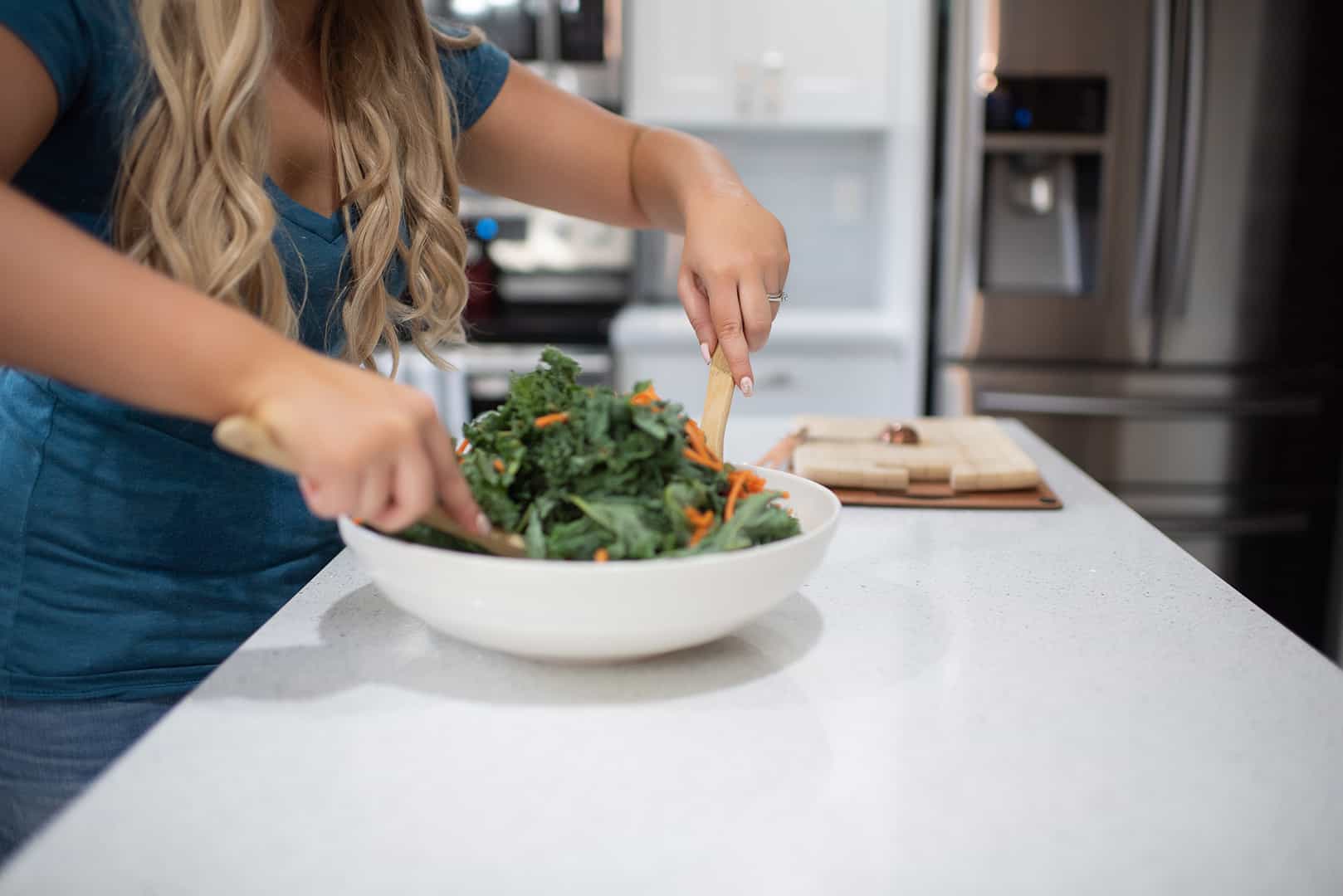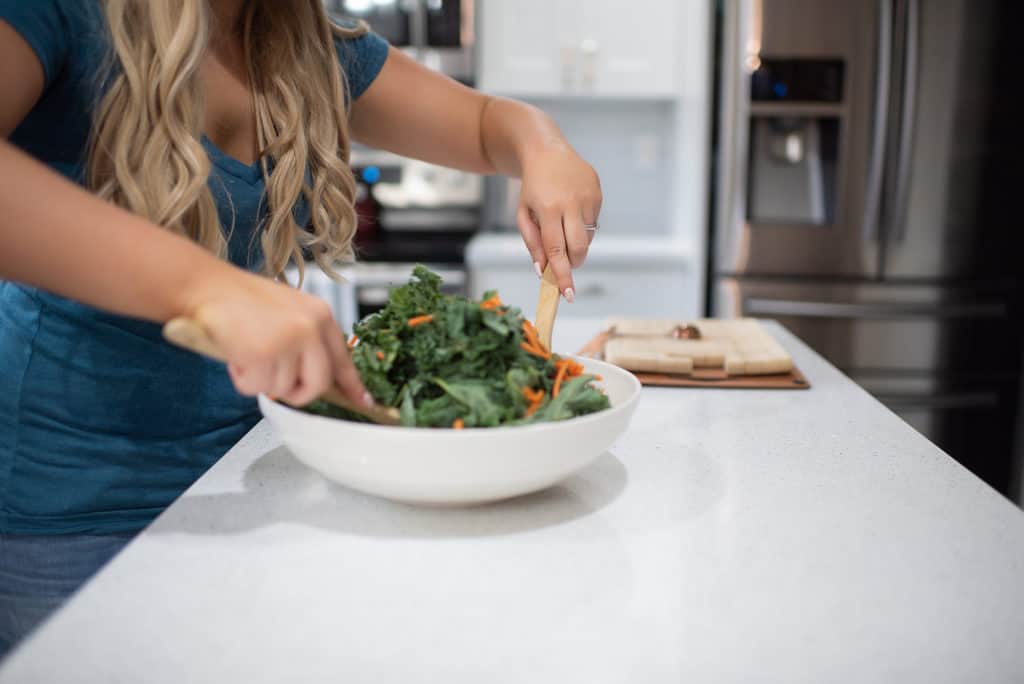 Cook Extra Meals and Store Them
Many moms don't have an abundance of time to cook healthy meals several times a day. When you do find the time to cook, plan to cook for a crowd.
Cooking in bulk gives you the ability to grab and go healthier items from your fridge.
If you are hard boiling an egg, do a few of them to store in the fridge for a healthy protein snack.
Bake a few extra sweet potatoes.
Cook a large batch of turkey chili to keep in the freezer for later.
In fact, freezing leftovers in meal-sized portions is the best way to eat healthier, longer.
This is how I meal prep and keep my sanity. I like to cook up rice, quinoa, or chicken in batches so I can put together quick lunches and dinners throughout the week.
Meal Plan
Meal planning is a key ingredient when it comes to eating healthy.
This also helps to ensure that you don't end up with an overabundance of food waste. Which saves you money!
Spend a little time each week writing out what you will be serving for each meal, planning the ingredients and leaving space for leftover nights. This will help to not only keep you accountable, but it will reduce the likelihood of you just ordering a pizza.
Not sure where to start with meal planning? Check out my Meal Planning Method where I walk you through the baby steps and show you how I meal plan to keep my family eating healthy foods and reducing our food waste.
There are several ways that busy moms can make healthy food choices. It is important for moms to remember to take care of themselves.
Healthy eating is a great way to fuel your body and mind, in order to have the energy to chase after your little ones all day.
Have a newborn and overwhelmed? Check out these nutrition tips for new moms.
I have meal planning worksheets, and a few sample meal plans for you if you sign up for the free Nutrition Library Resource below: