If you want to start the day on the right foot, then you're going to love these high protein blueberry muffins. Made with vanilla protein powder and Greek yogurt, your traditional sugary breakfast has had a makeover to keep you fueled throughout the morning.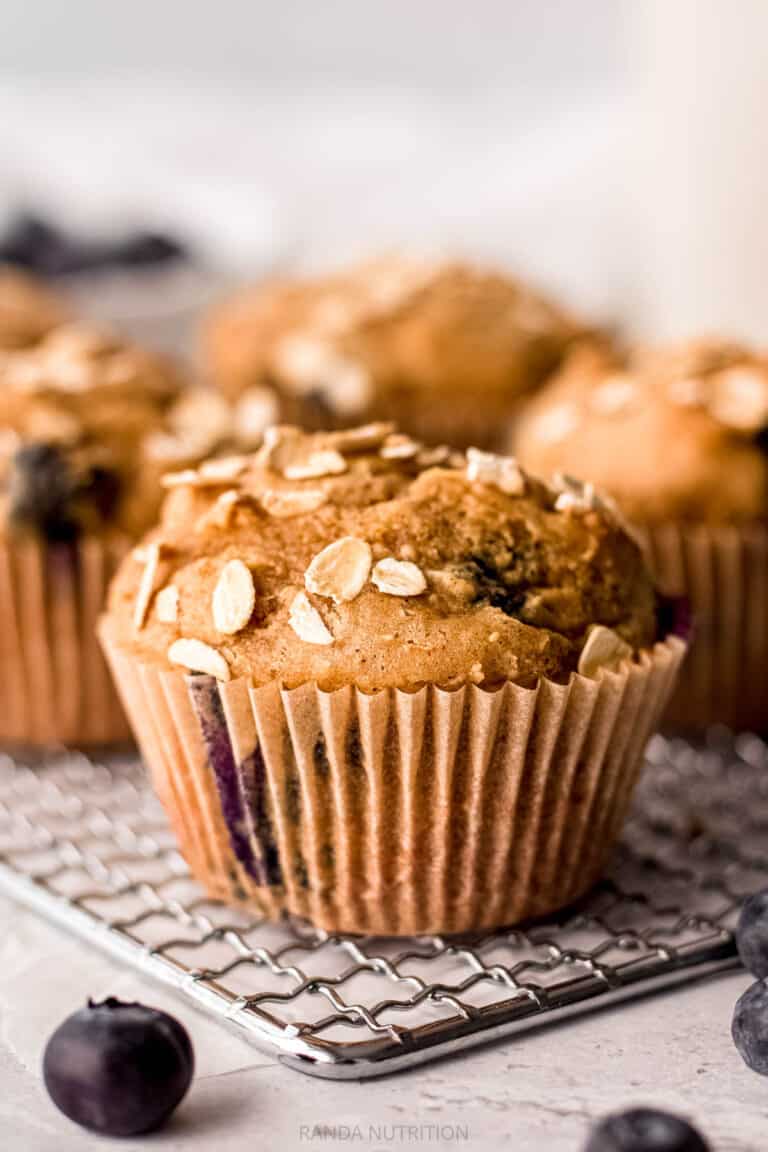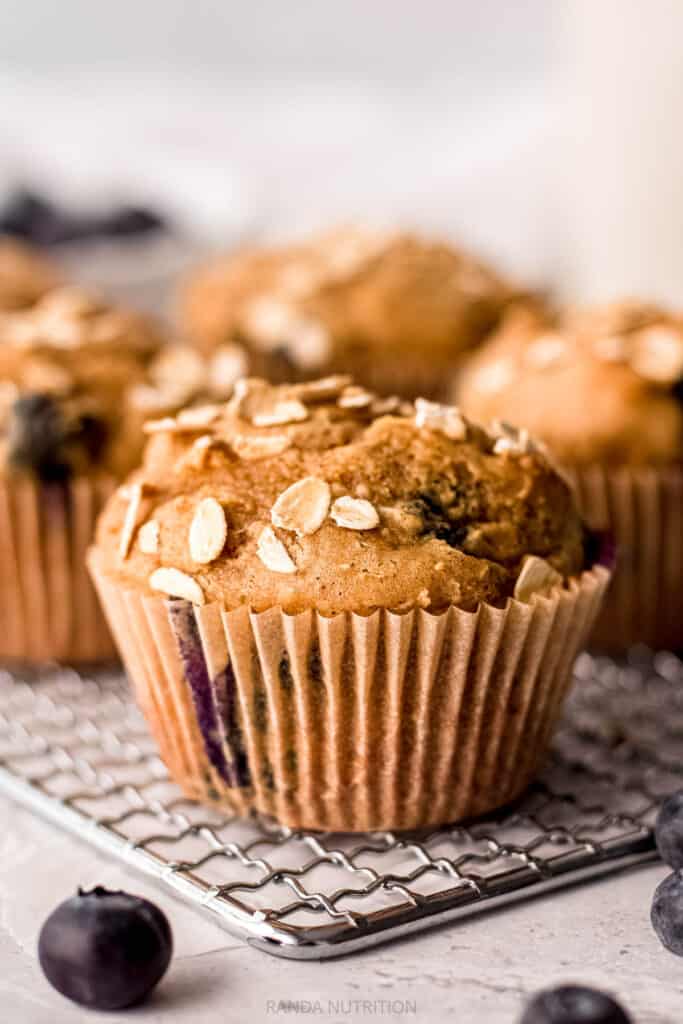 Disclosure: This post contains affiliate links for your convenience. As an Amazon Associate, I earn from qualifying purchases.
Is there anything better than the smell of blueberry muffins fresh out of the oven?
How about a tasty dessert-style breakfast or snack that not only tastes good but gives you a boost of protein to keep you full and help you reach your protein goals?
I wanted to load as much protein as possible in the batter, while still tasting delicious and not as "protein-y" (you know what I'm talking about) and they turned out perfectly.
If you love blueberry recipes, check out these 70 Best Healthy Blueberry Desserts.
Protein Blueberry Muffins Ingredients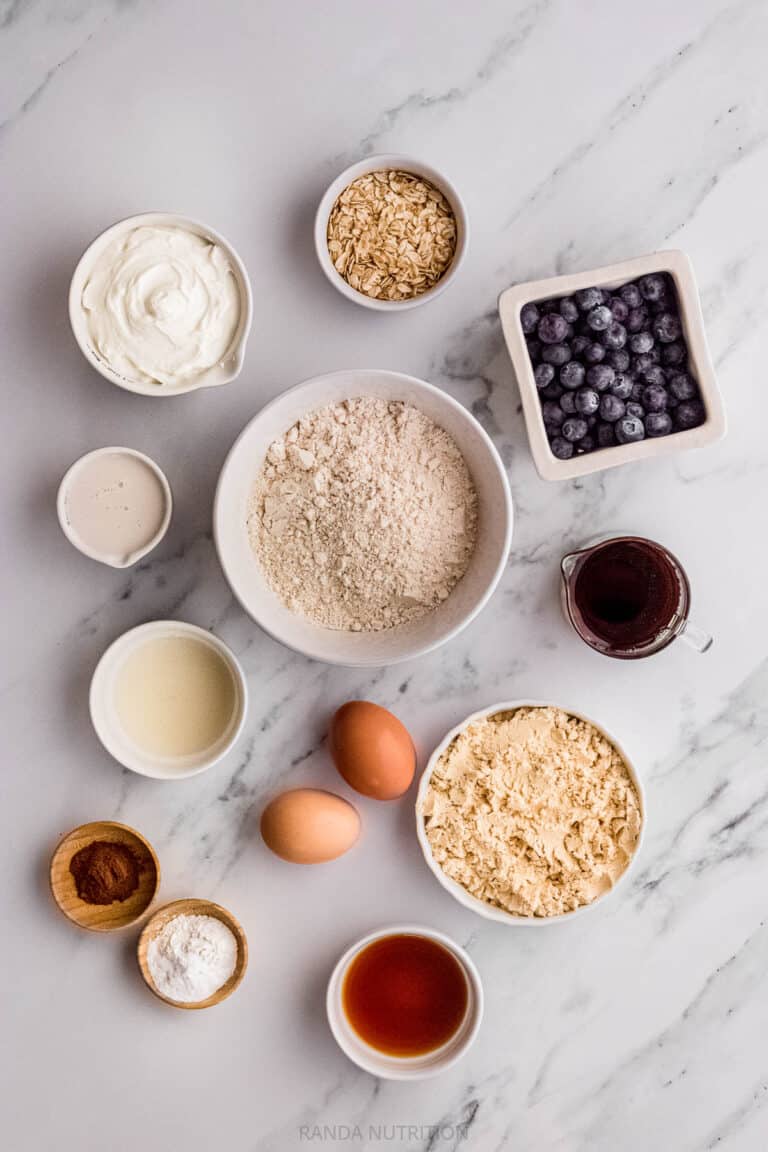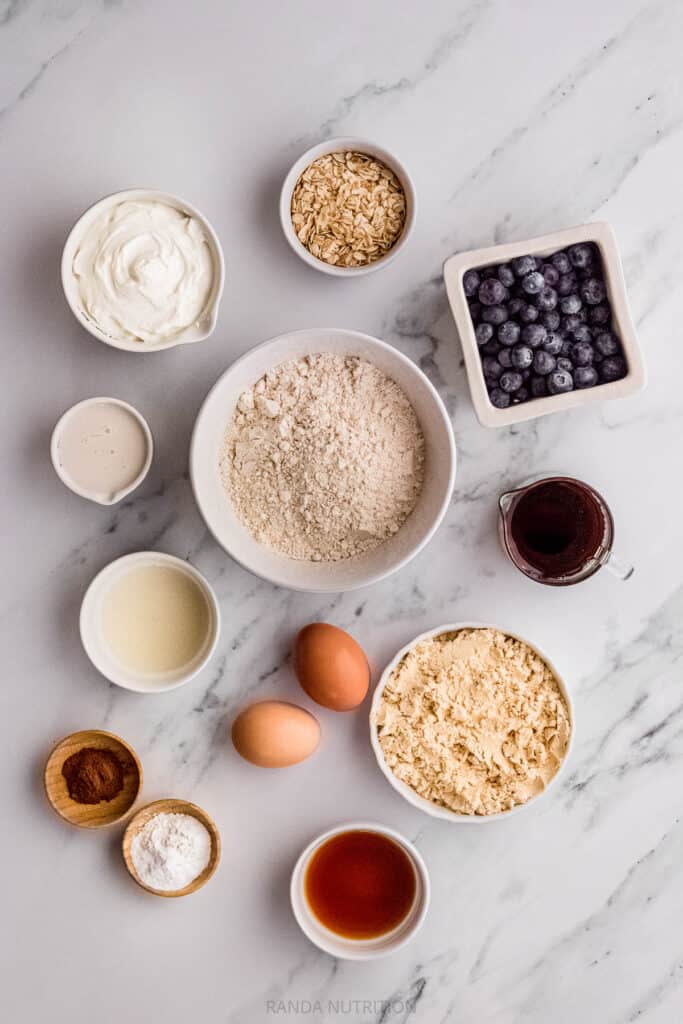 eggs
plain Greek yogurt (I used Fage 5%)
baking powder
baking soda
2% milk
vanilla protein powder – this recipe was successfully tested using Orgain vanilla protein powder. Protein powders will a high probiotic and prebiotic formula didn't rise as high. You could also use a whey protein.
fresh blueberries
Substitutions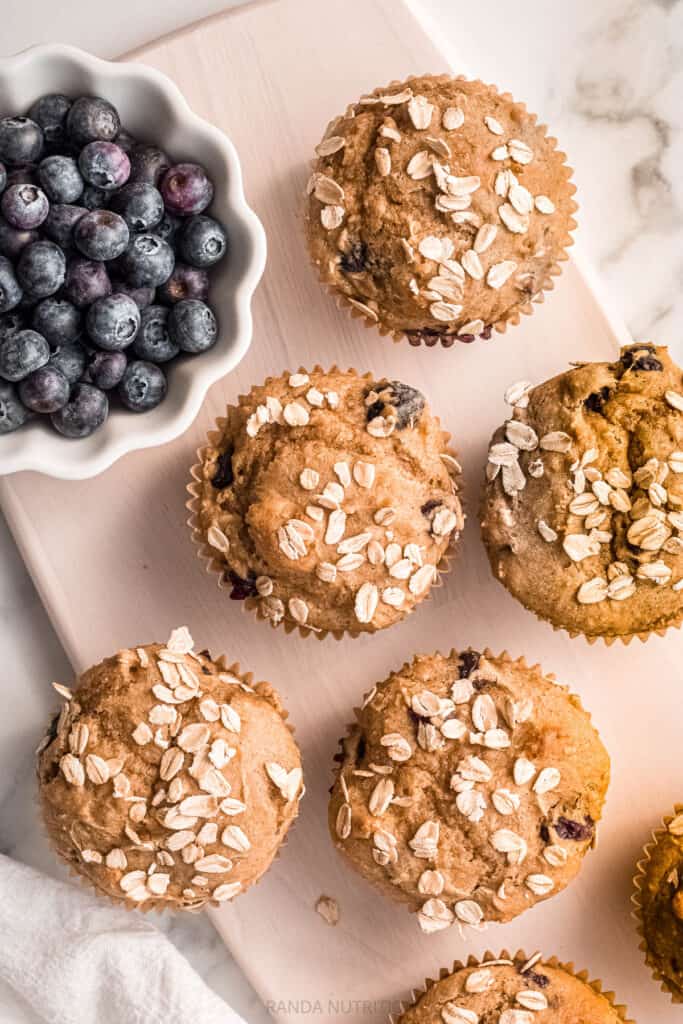 If you don't have everything on hand to make these blueberry protein muffins, here are a few variations you can play around and substitute with:
Eggs. If you run of eggs or don't eat them, you can make a flax egg by adding 1 tablespoon of ground flax in 3 tablespoons of water. Let it gel up a bit. Do this for each egg.
Maple syrup. You can substitute with honey or agave, or if you want to lower the sugar and calories you can use a sugar free syrup, I like Walden Farms Pancake Syrup.
Milk. You can use any plant based milk (almond milk, cashew milk, etc) if you are dairy free.
Whole wheat pastry flour. You can use all purpose flour or whole wheat flour, but please keep in mind that this recipe was tested with the original ingredients.
Supplies & Kitchen Tools Used
You don't need anything special to make this healthy breakfast. You more than likely have everything in your cabinets and drawers, but just in case I linked it to Amazon.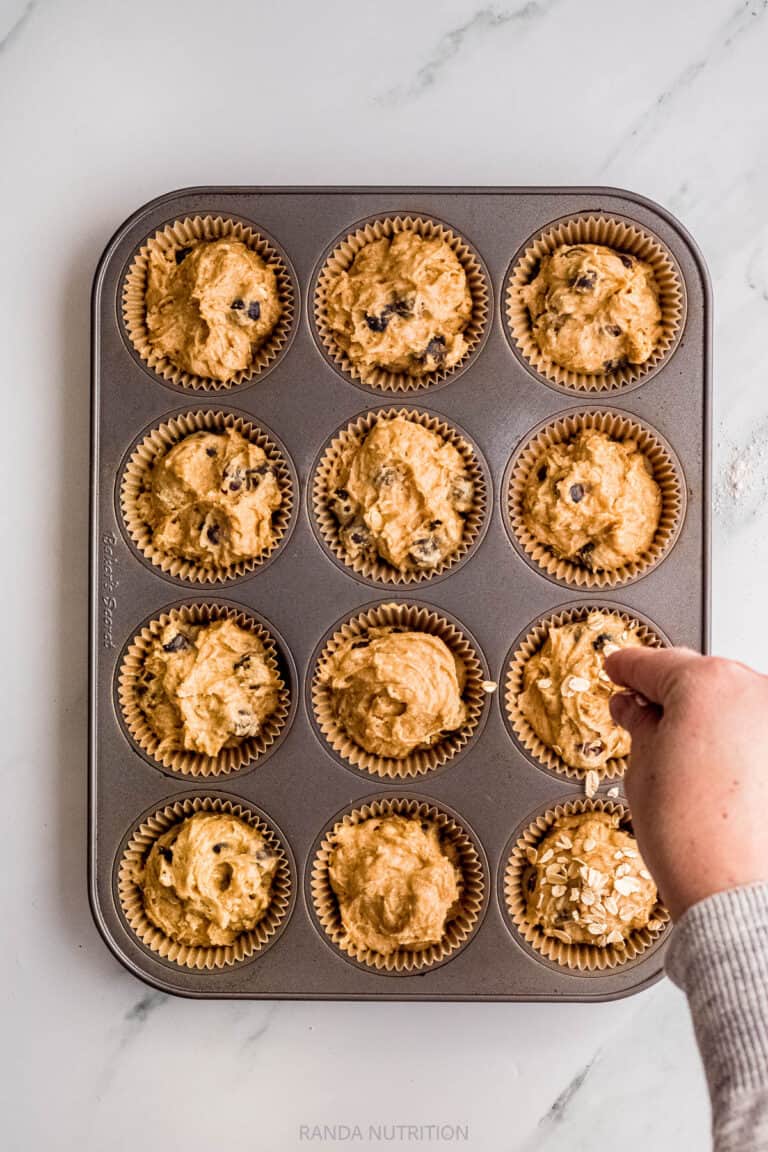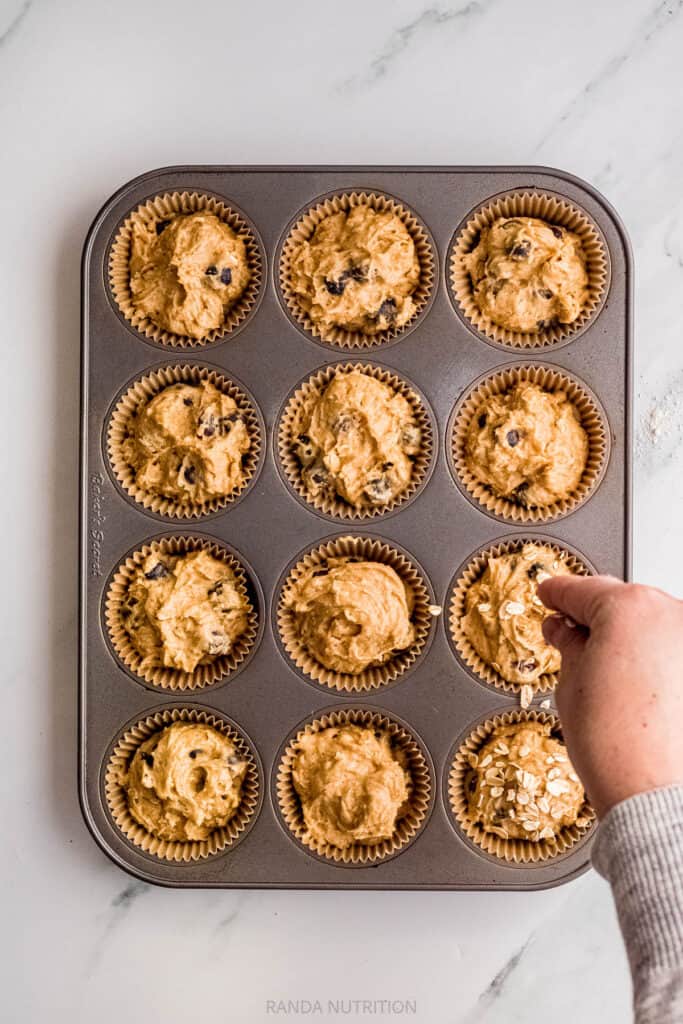 Muffin Baking Tips
There is no need to separate the dry ingredients from the wet ingredients. Why dirty another dish? Just follow the instructions in the recipe card and everything will go smoothly.
The flavor and texture will change based on the protein powder you use. This recipe was tested using Orgain vanilla protein powder.
Speaking of dirty dishes, I highly recommend lining the muffin tin. This way you don't have to scrub the tin to get all the little bits off.
Sprinkle the second half of the divided oats over the top of the muffins before you bake them. This gives a beautiful bakery finish and being that I'm an oatmeal fan, I love the added texture.
The muffins should be done in between 23-25 minutes. Everyone's oven will vary, but you can tell its done when you insert a toothpick and it comes out clean (no wet batter left on it).
Can I freeze these?
Yes, you can wrap the muffins up so the air doesn't touch them and pop them in a resealable bag to freeze.
How much protein is in a blueberry muffin?
This particular recipe has 9 grams of protein in each muffin. If you would like to up your protein intake, I suggest spreading some peanut butter over top or serving it with Greek yogurt (you could even crumble the muffin into the yogurt, for a parfait-inspired breakfast).
Are 9 grams of protein super high? No, but for a muffin it is.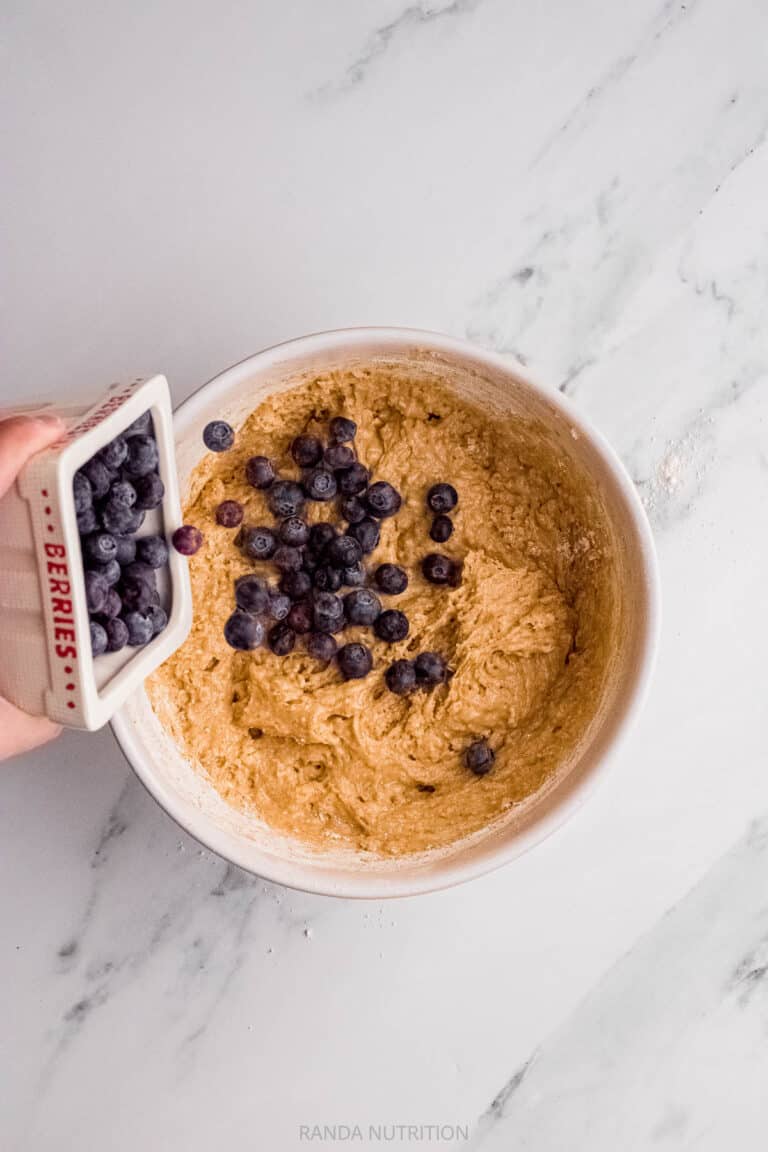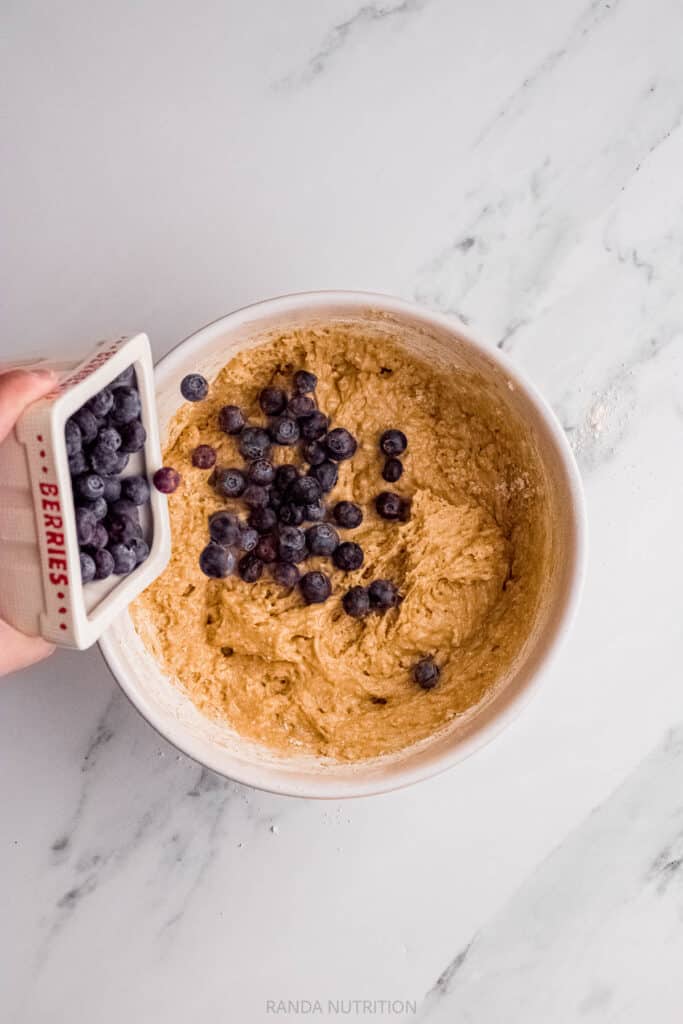 How many calories are in blueberry muffins?
For this particular recipe, there are only 172 calories per muffin.
Protein Blueberry Muffin Macros
Although the exact calculations will vary depending on the brand of protein powder you use and/or if you swap the milk for almond or lower fat. Here is what's been calculated for you.
30 grams of carbs, 9 grams of protein, and 2 grams of fat. Each muffin also has 2 grams of fiber.
More high protein snacks:
You're also going to love these delicious recipes.
If you're like me and you're all about snacks, make sure you keep updated as I'll be doing a whole snack series. You can sign up for my tracking macros for beginners guide and I'll email you weekly recipes and nutrition tips.
How to Make Protein Blueberry Muffins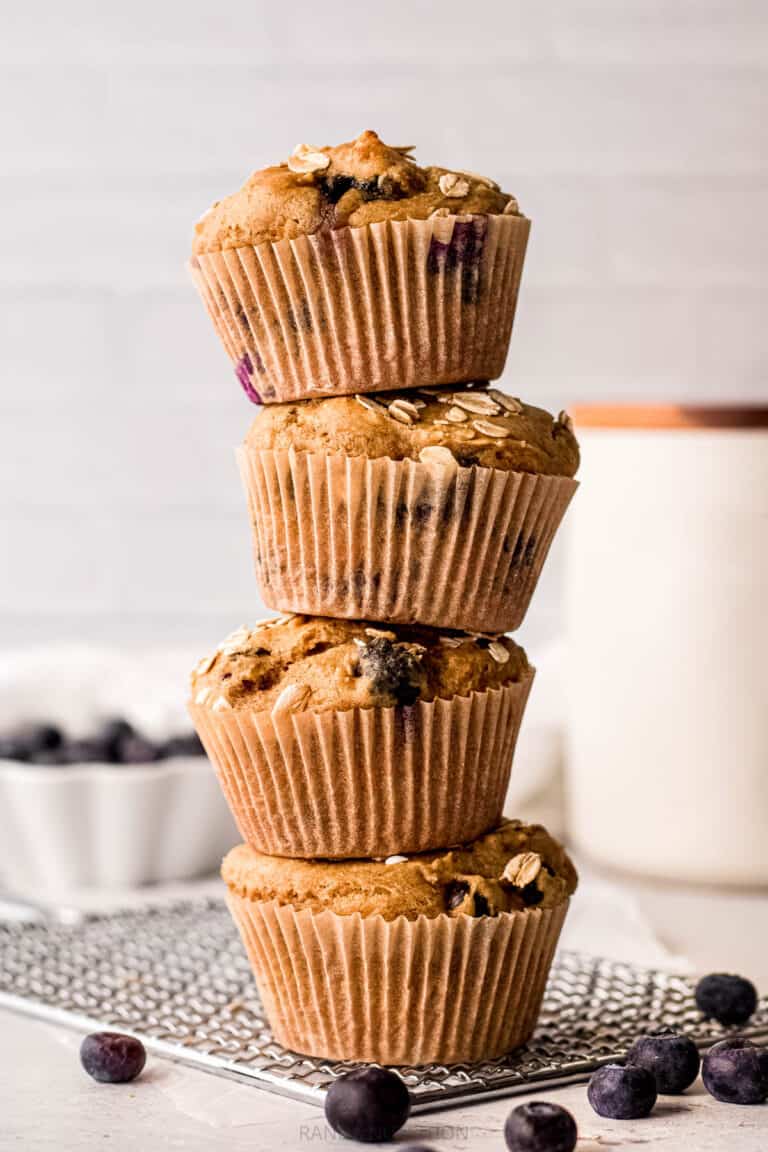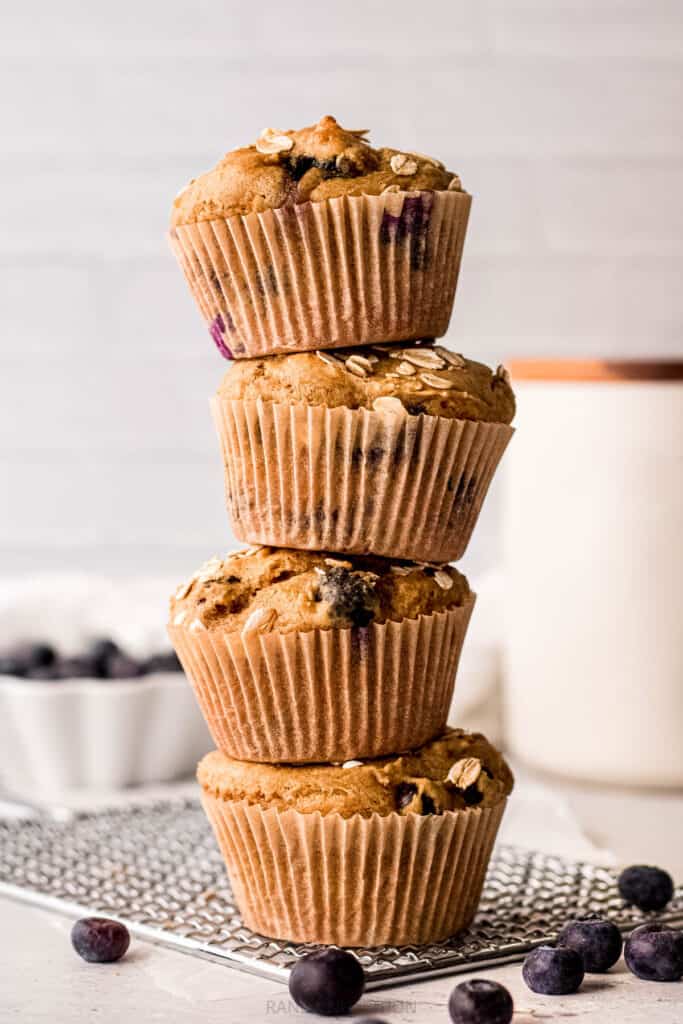 You're going to love how easy it is to make these healthy blueberry muffins. One bowl, a muffin tin, and 23-25 minutes in the oven.
That's it.
Looking for more healthy blueberry recipes? Try these out:
Protein Blueberry Muffins Recipe
Fluffy high protein blueberry muffins are a tasty and healthy breakfast. Stay energized through the day with these easy meal prep muffins.
Instructions
Preheat your oven to 350°. In a large bowl, whisk together eggs, maple syrup, vanilla, and plain Greek yogurt. Whisk until no chunks of yogurt remain and everything is smooth.

Add baking powder, baking soda, cinnamon, oats, milk, apple cider vinegar, and protein powder and stir until well combined. Let batter sit for 2-3 minutes to allow baking soda and vinegar to react. The batter will look bubbly, that's okay!

Add whole wheat pastry flour and mix until just combined, try not to overmix.

Fold in blueberries, then divide evenly between 12 lined muffin cups. Fill each muffin cup completely full. Sprinkle the remaining ¼ cup oats evenly onto the 12 muffins.

Bake for 23-25 minutes or until a toothpick inserted in the center of the muffins comes out clean with no crumbs.
Nutrition
Serving:
1
muffin
|
Calories:
172
kcal
|
Carbohydrates:
30
g
|
Protein:
9
g
|
Fat:
2
g
|
Saturated Fat:
1
g
|
Polyunsaturated Fat:
1
g
|
Monounsaturated Fat:
1
g
|
Trans Fat:
1
g
|
Cholesterol:
41
mg
|
Sodium:
128
mg
|
Potassium:
256
mg
|
Fiber:
2
g
|
Sugar:
14
g
|
Vitamin A:
57
IU
|
Vitamin C:
2
mg
|
Calcium:
117
mg
|
Iron:
1
mg