Here are the best Ninja Foodi accessories to make life easier while pressure cooking, air frying, slow cooking with the Ninja Foodi. These accessories not only make meal prep quicker, but they're also fun to use.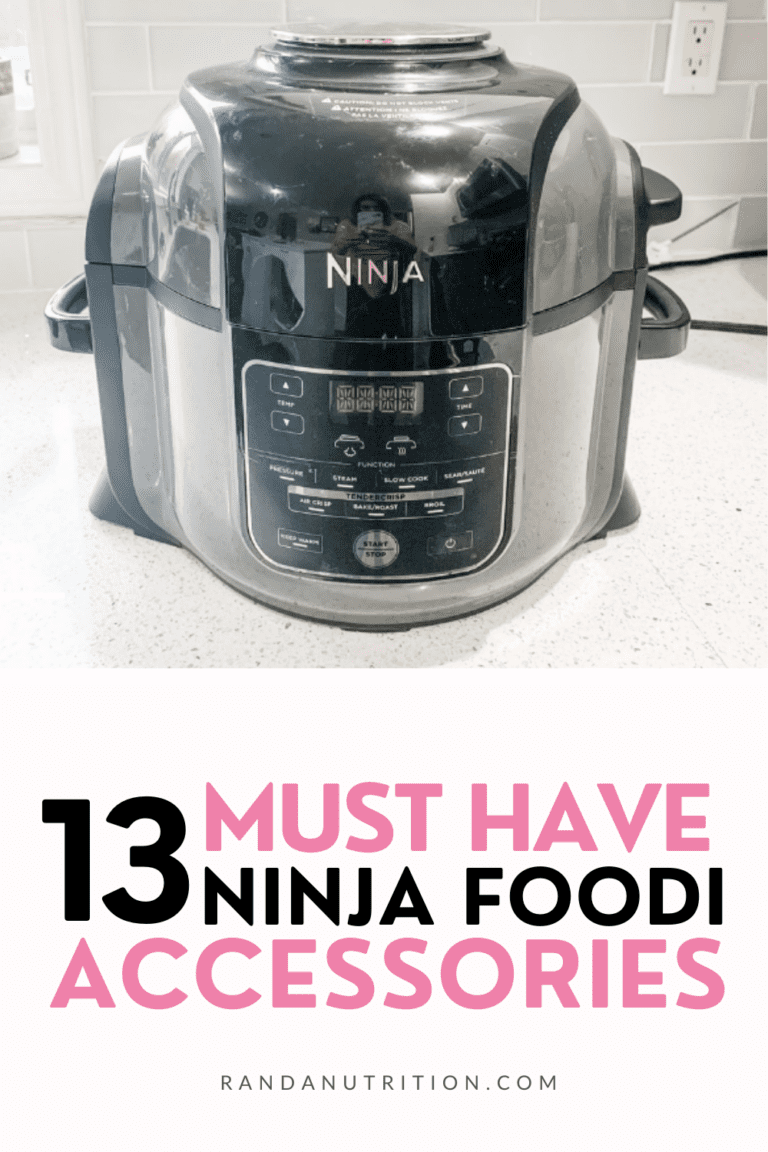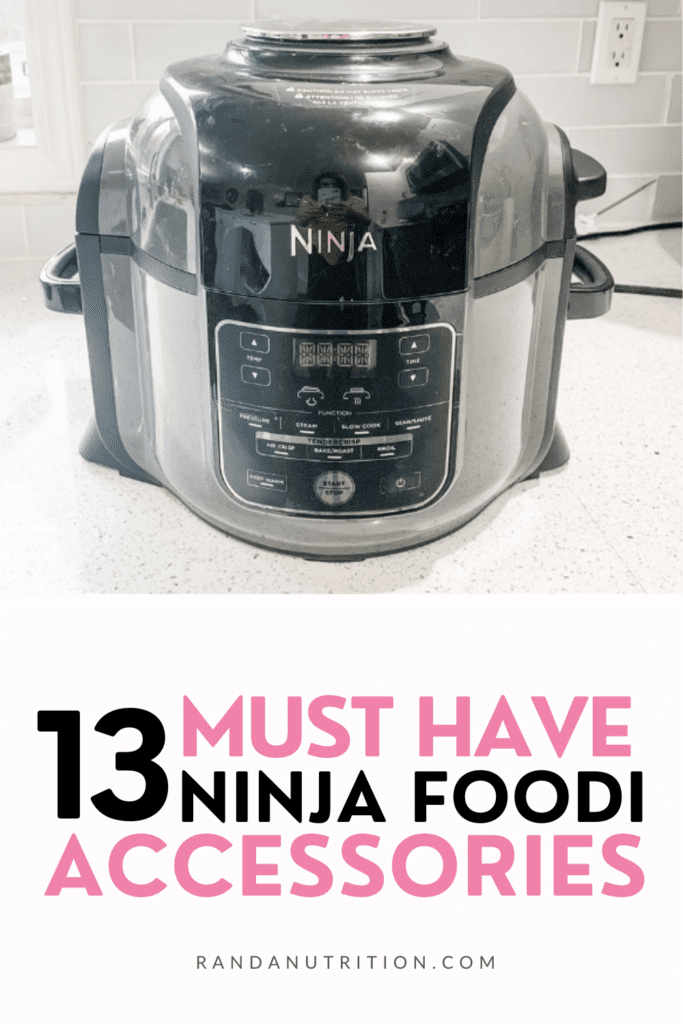 Disclosure: This post contains affiliate links for your convenience. As an Amazon Associate, I earn from qualifying purchases.
Do I need to buy accessories for the Ninja Foodi?
The Foodi comes with everything you need to use it. You don't have to buy anything fancy to use it. However, a few fun accessories make cooking a lot more fun and give you options to make egg bites, cake, or make multiple dishes at once. It's my favorite kitchen appliance.
The Ninja Foodi Comes With:
Ninja Foodi Pressure Cooker
Crisping lid
Pressure lid
Ceramic coated pot
Air crisp basket
Stainless steel reversible rack
Where can I buy Ninja Foodi Accessories?
Accessories for the Ninja Foodi can be found at most popular shopping centers (both in-person and online). Here's where I found the ones I listed below.
I'm in Canada, so I usually buy my Ninja Foodi accessories from Amazon, Walmart, or Canadian Tire.
There are different sizes (6.5 qt and 8 qt) and models with different functions. I go into the different models on the Instant Pot VS Ninja Foodi post.
Can I use Instant Pot accessories in the Ninja Foodi
As long as it fits, it should be good. They're both designed for high heat cooking with pressure cooker recipes.
The high heat should also withstand the air fryer function as well.
Can I use my bakeware in the Pressure Cooker?
You don't need to buy a new cake or loaf pan for baking in the Ninja Foodi. You can use what you're using for traditional oven baking.
Hooray for saving money!
What can I cook in the Ninja Foodi?
The short answer: everything. From roasting veggies, making air-fried chips, lasagna, brownies, and even cheesecake (just use a springform pan, which I linked below).
You can even make beef jerky by dehydrating the marinated beef (that's if you have the model with the dehydrator).
I have a ton of recipes and resources for the ninja food recipes such as:
Ninja Foodi Accessories
There are a lot of different options for accessories for your pressure cooker, or you could always buy something like this Ninja Foodi Accessory Bundle or baking set bundle to get you started.
My favorite Ninja Foodi accessories are the multipurpose options where you can cook multiple things at once (like the steamer baskets). That or the lid. The lid makes storing in the fridge a lot easier.
Tips:
Make sure they're dishwasher safe before putting the accessories in the dishwasher (most are).
Don't scratch the ceramic coating on the inner pot (use wooden or silicone spoons).
Silicone Trivet For Ninja Foodi
This silicone trivet is great for lifting meat, eggs, or whatever else you have cooking.
BUY IT HERE
Ninja Foodi Ceramic-Coated Inner Pot, 6.5-Qt, Gray
Having an extra pot is so handy for it if breaks…or you are waiting for something to cool but what to cook something else during meal prep.
BUY IT HERE
Goldlion Silicone Lid Inner Pot Cover Accessories Compatible with Ninja Foodi Pressure Cooker
This is a huge game changer. Trust me, this will be incredibly helpful for when you're storing soups and whatever else in the fridge.
BUY IT HERE
Silicone Egg Bites Molds and Steamer Rack Trivet
This egg bites mold comes with spoons, lids, and a steamer rack and has almost 3000 postive reviews.
BUY IT HERE
Stackable Stainless Steel Steamer Insert Pans with 2 Lids, Cook 3 Dishes at a time
I love these baskets because you can cook 3 dishes at once.
BUY IT HERE
Aozita Steamer Basket 6 qt or 8 quart – 2 Tier Stackable
Here's another multipurpose steamer. Great for steaming eggs, veggies, or boiling pasta (built in strainer).
BUY IT HERE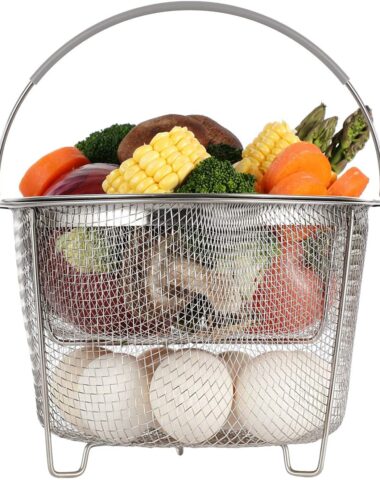 Cheesecake/Cake Pan 7 x 3 Inch
Yes! You can make cheesecake in the pressure cooker. Give it a try with these pans.
BUY IT HERE
Instant Pot Official Fluted Cake Pan, 7-Inch, Gray
Make beautiful bundt cakes in the Ninja Foodi using this fluted cake pan.
BUY IT HERE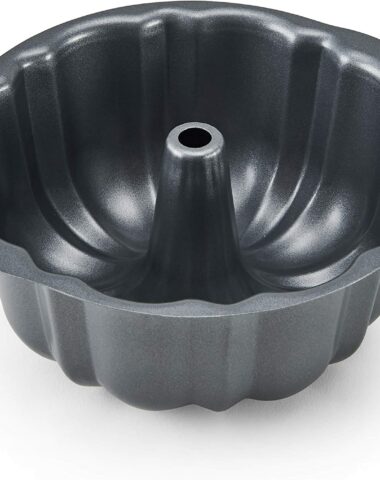 Lid and Spoon Rest
This is handy to keep the spoon of the counters and within arms reach.
BUY IT HERE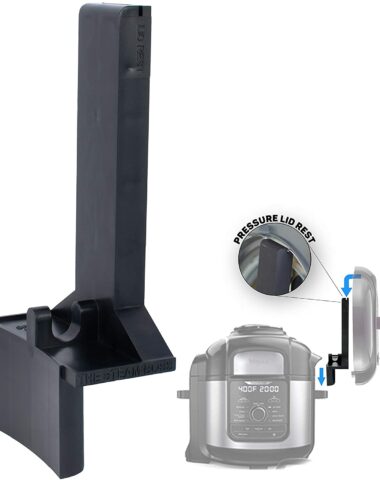 Steam Diverter Pressure Release Accessory
This guy is just cute. You can dress up your Foodi with characters your kids love to get them more involved in the kitchen.
BUY IT HERE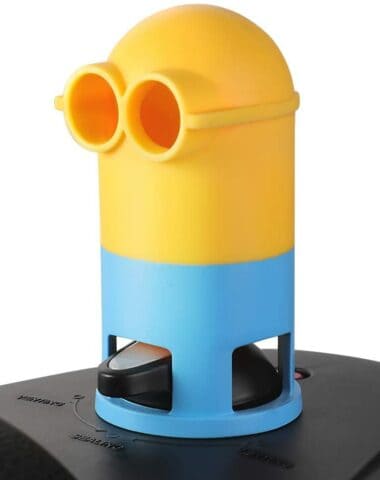 Air Fryer Magnetic Cheat Sheet Set
Having a cheat sheet is handy to see how long you need to cook something in the air fryer.
BUY IT HERE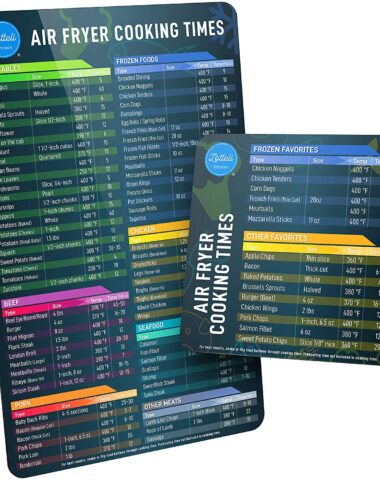 Pressure Cooker Cheat Sheet Magnet Set
Pressure cooker cheat sheet includes the amount of liquids and cooking times needed.
BUY IT HERE
Olive Oil Sprayer Mister, Olive Oil Spray Bottle
This tool is nice for lightly misting your dish before air frying, for a crisp without a ton of calories.
BUY IT HERE