Strawberry Cauliflower Smoothie
Yes, you read that right, strawberry cauliflower smoothie. No, I'm not crazy. Trust me on this, this is going to change your mornings.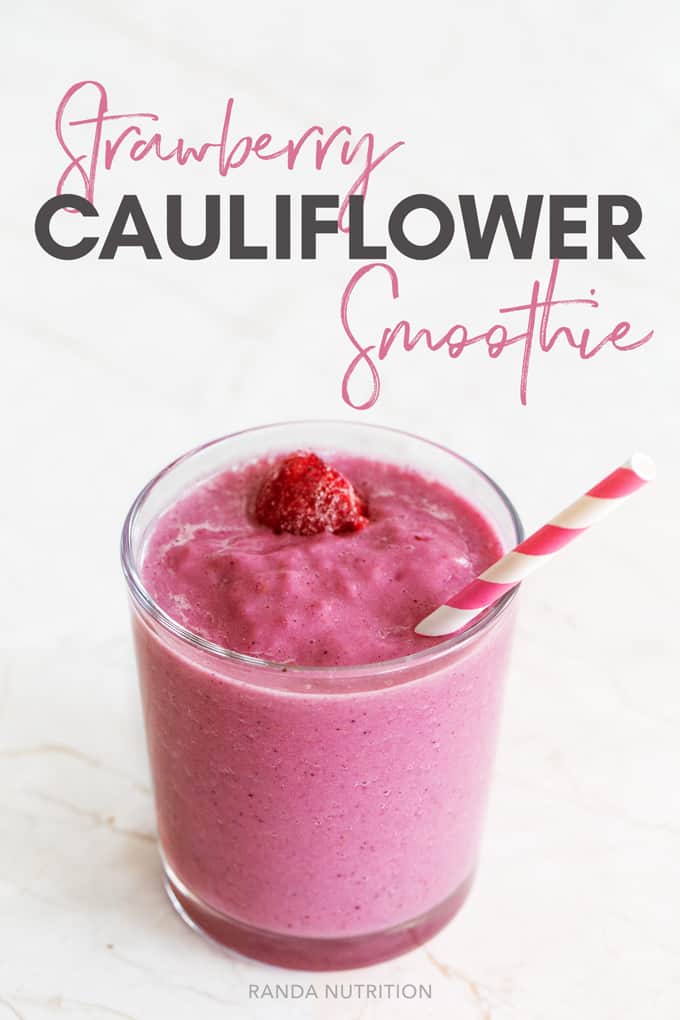 Disclosure: This post contains affiliate links for your convenience. As an Amazon Associate, I earn from qualifying purchases.
Strawberry Cauliflower Smoothie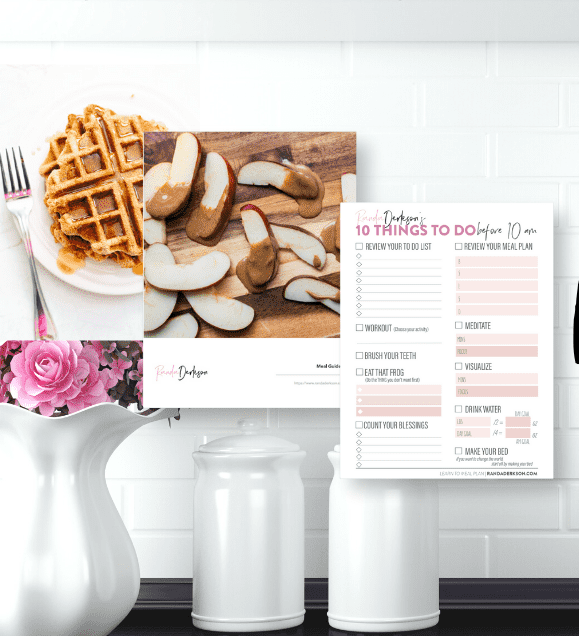 Get Access Free
Exclusive Nutrition and Healthy Living Library
Over the last year I will share my smoothies and shakes I make on my Instagram stories. I often make my protein shakes with cauliflower, and that seemed to shake everyone up.
I have received so many DM's saying …uhhh what?
So I thought now would be the perfect opportunity to share a recipe and change the way you see veggies!
Can you taste the cauliflower in protein shakes?
No! Cauliflower is the perfect vegetable to add because it's bland, you seriously don't taste it.
This is perfect for picky eaters and toddlers to sneak some veggies in.
Many of us already add spinach or kale to our smoothies, but it turns it green (and kale leaves a taste) and most kids will turn their nose up at green food.
Cauliflower blends effortlessly with berries, so your picky eater will be thrilled with their strawberry milkshake.
If you want to up your vegetable intake, check out these 8 ways to add more veggies to your diet.
I love these 25+ Recipes Using Cauliflower Rice.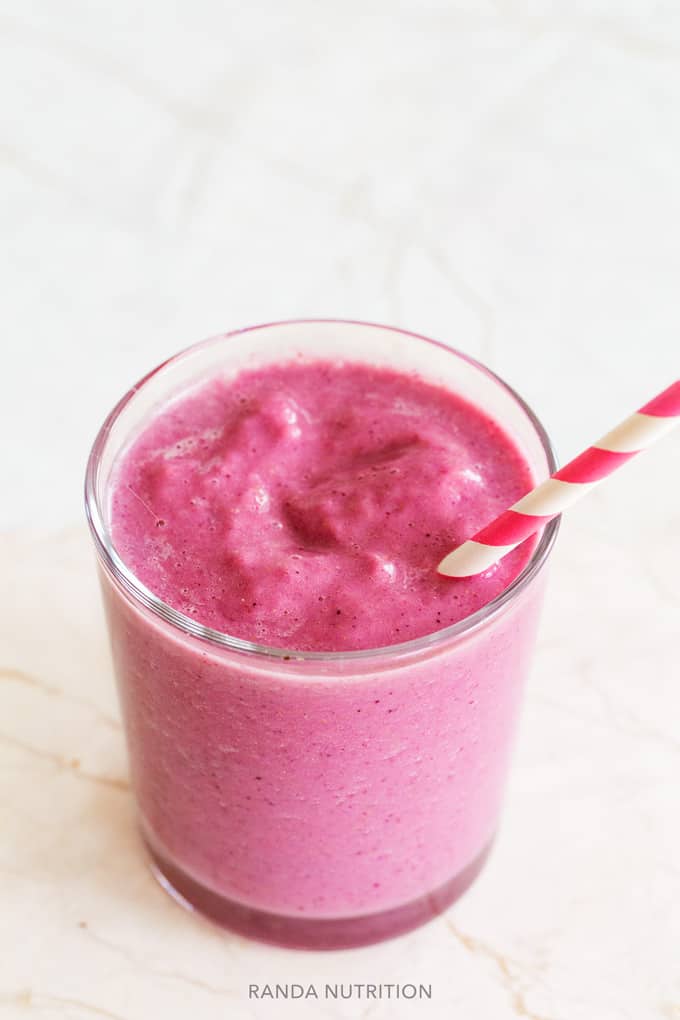 Can I add fresh cauliflower to smoothies and shakes?
You can do whatever you want. I, however, prefer to use frozen, more specifically I like to use frozen riced cauliflower because I can pack more veggies in. It blends better.
Frozen cauliflower also gives the smoothie a thick and creamy texture.
What protein powder should I use?
The taste of this recipe will change depending on the protein powder you use.
My suggestion is to use your favorite one.
Whey proteins have whey (dairy) and are generally smoother.
Plant based proteins are made with a variety of protein sources (pea protein, soy, etc) and can give it a little bit of a gritty texture but there are some tasty ones out there.
Popular Protein Powders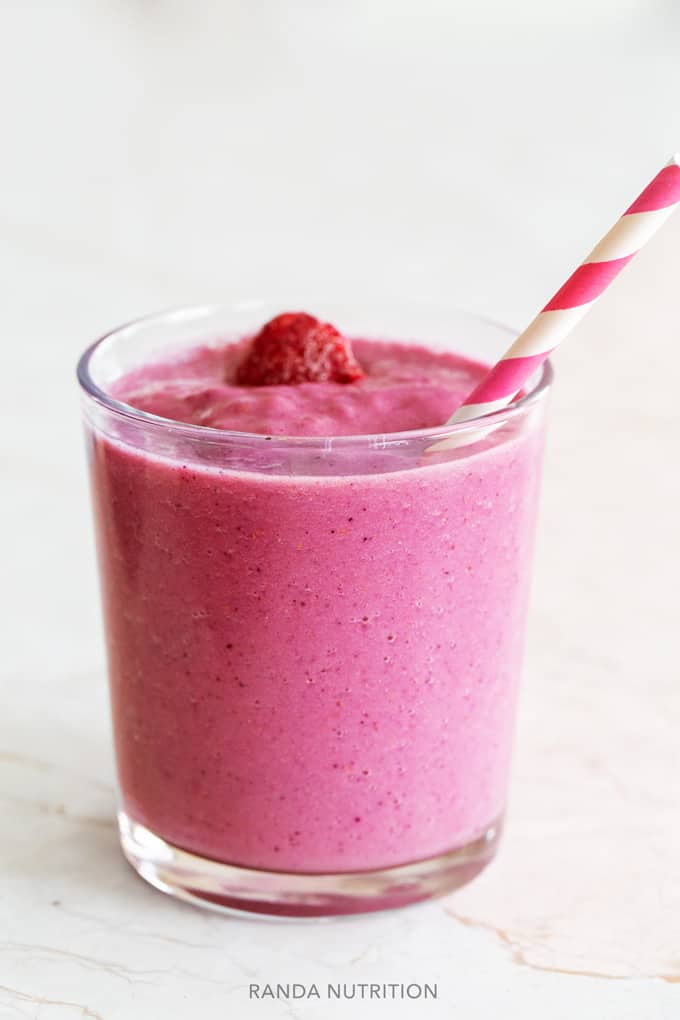 Are smoothies healthy?
Something to be mindful of is how much you add to your smoothies, adding too much fruit, honey, etc will up the sugar intake and go over your portion size.
You wouldn't eat 3 cups of strawberries, so don't add 3 cups to your smoothie.
I like to keep it to 1 cup fruit and 1 cup of veggies. I don't usually add added sugars like maple syrup or honey as the fruit is sweet enough.
What I like to think about when creating a smoothie is to pretend to plate it and to think about portion sizes that way.
More Healthy Smoothie Recipes
I don't have too many smoothie recipes here on Randa Nutrition yet, but I will be adding more as time goes on.
In the meantime check out this Anti Inflammatory Green Smoothie and be on the lookout for the release of my Nutrition Guide over the next few months (I will be adding smoothies and smoothie bowls).
Although this Pina Colada Ice Cream recipe isn't technically a smoothie, it could be considered a smoothie bowl.
Strawberry Cauliflower Shake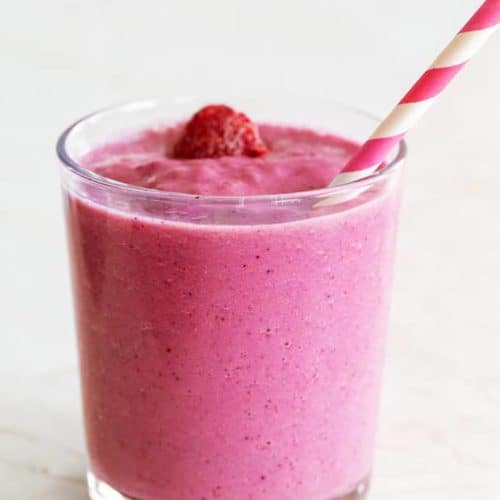 If you're looking for ways to add more veggies to your diet try this strawberry cauliflower smoothie recipe. Hidden vegetables that taste like dessert? Yes! It's a high in protein that's perfect for post workout too.
Instructions
Add all the ingredients into a blender and blend until smooth.
Nutrition
Serving:
1
serving
Calories:
256
kcal
Carbohydrates:
28
g
Protein:
25
g
Fat:
7
g
Saturated Fat:
1
g
Cholesterol:
62
mg
Sodium:
452
mg
Potassium:
822
mg
Fiber:
8
g
Sugar:
12
g
Vitamin C:
162
mg
Calcium:
537
mg
Iron:
2
mg