These roasted Moroccan carrots are one of my family's favorites and I know you're going to love them too. The best part? They're so simple and easy to throw together for a quick side dish!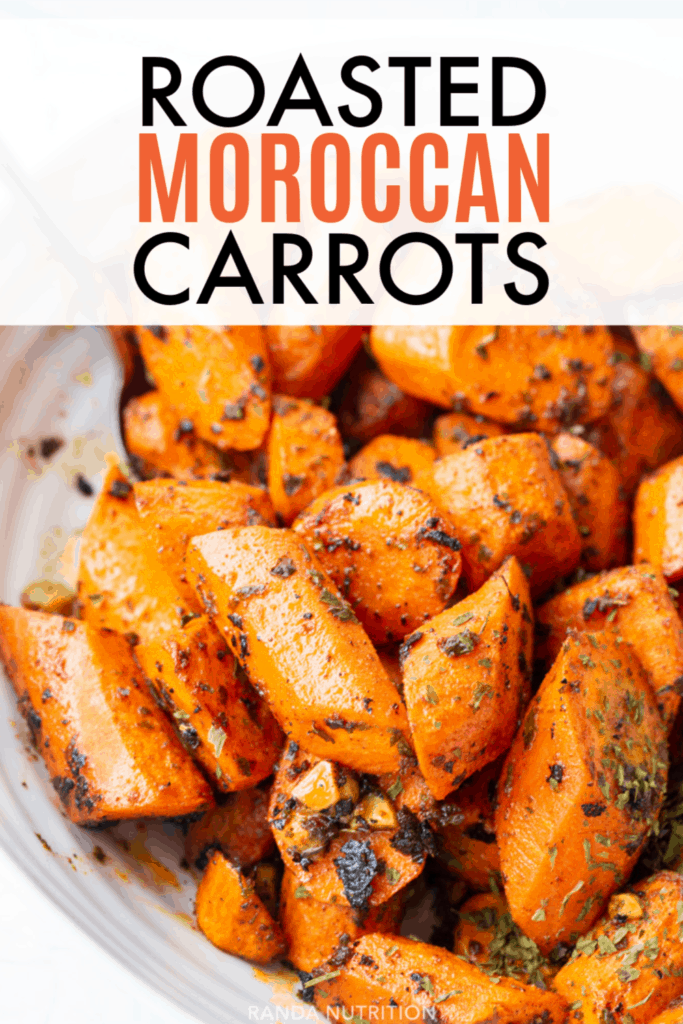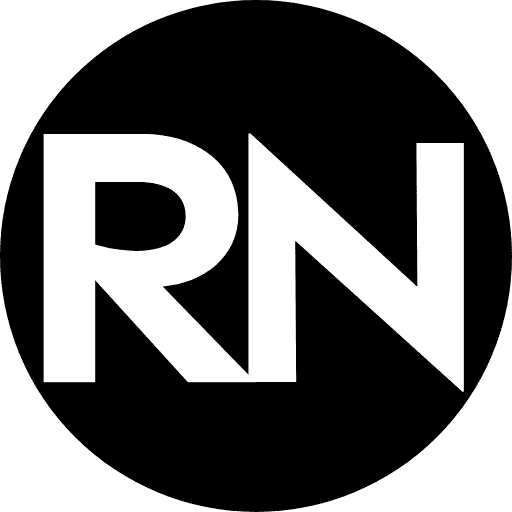 Save This Recipe!
Enter your email below & I'll send it straight to your inbox. Plus you'll get great new recipes every week!

Disclosure: This post contains affiliate links for your convenience. As an Amazon Associate, I earn from qualifying purchases.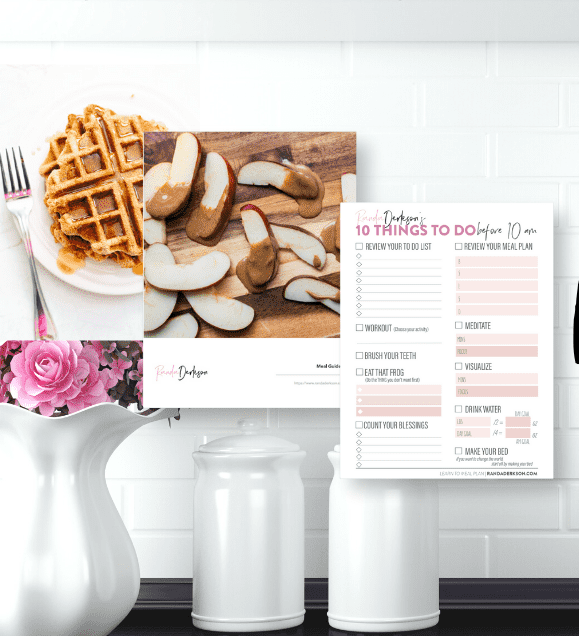 Get Access Free
Exclusive Nutrition and Healthy Living Library
Roasted Moroccan Carrots
I often struggle with easy side dishes. I put so much effort into the main course that I usually serve something simple like a side salad.
I knew my family needed more variety aside from a mixed green salad or roasted broccoli that we have been rutted into.
I had a ton of carrots in my fridge (thanks Costco) and remembered the Moroccan Carrot Salad I posted years ago on The Bewitchin' Kitchen. However, I wanted something warm and comforting.
That's how I came up with oven roasted carrots, Moroccan style.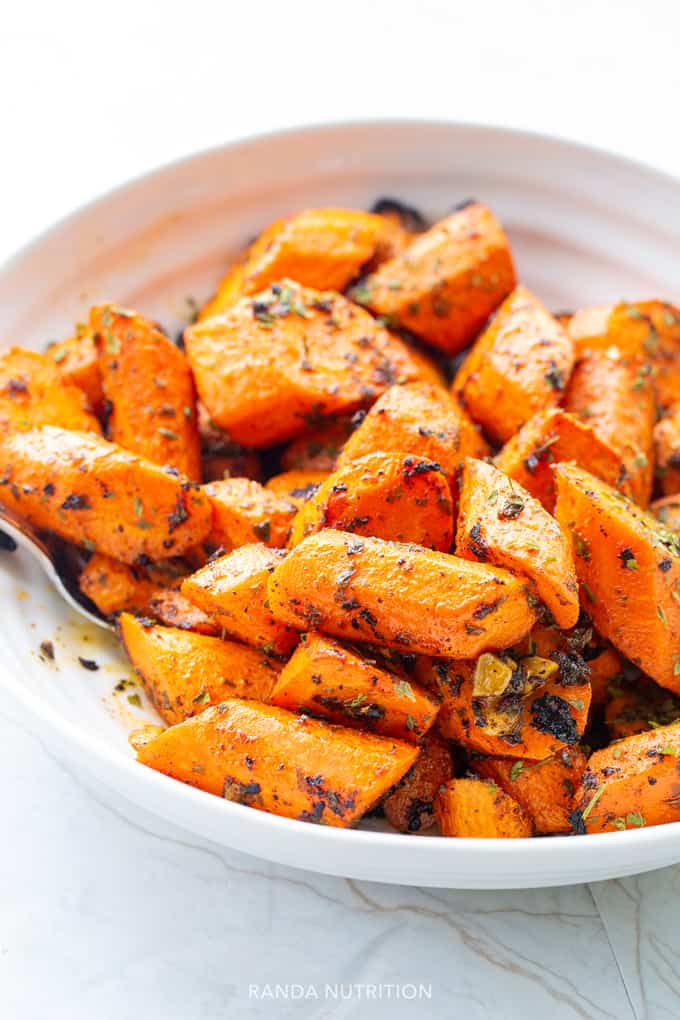 Do you peel carrots before roasting?
It's up to you. You can safely eat carrots with the peels, just make sure you give them a good scrub first (try using a vegetable scrubbing brush).
I peeled them for this recipe, but again, do what you want to make it work for your family.
Is this recipe healthy?
I know this question is coming so let's answer it here. Short answer, yes.
This recipe not only has a serving of veggies per serving, but they also are made with whole ingredients and quality as a Whole30 recipe.
Low calorie side dish recipe
So many of us put our calories into the main course, that we try to skimp on calories when it comes to our side dishes.
I'm not saying this is wrong, but if it turns into cutting out serving of vegetables all together then it could be a problem.
That's why it's a good idea to plan the vegetable side dish as simple and nutrient-dense as possible.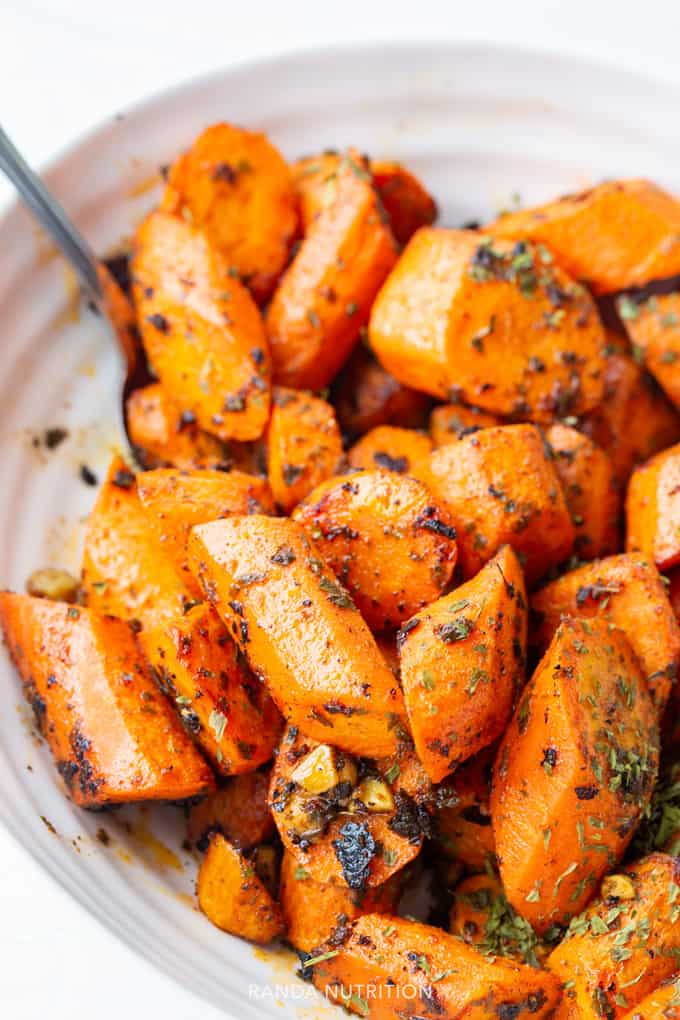 Other ideas you could use are simple raw veggies and dip as a simple side dish. However, if you require more flavor then you'll love these roasted Moroccan carrots.
Nutritional Information for Roasted Carrots
If you're wondering how many calories are in this dish, I have the full breakdown at the bottom of the recipe card but here's the cliff notes:
For 1/4 of the whole recipe: Calories: 151kcal | Carbohydrates: 14g | Protein: 1g | Fat: 11g |
That being said it is a little off because it takes the full serving of oil into count, whereas there is always a little leftover.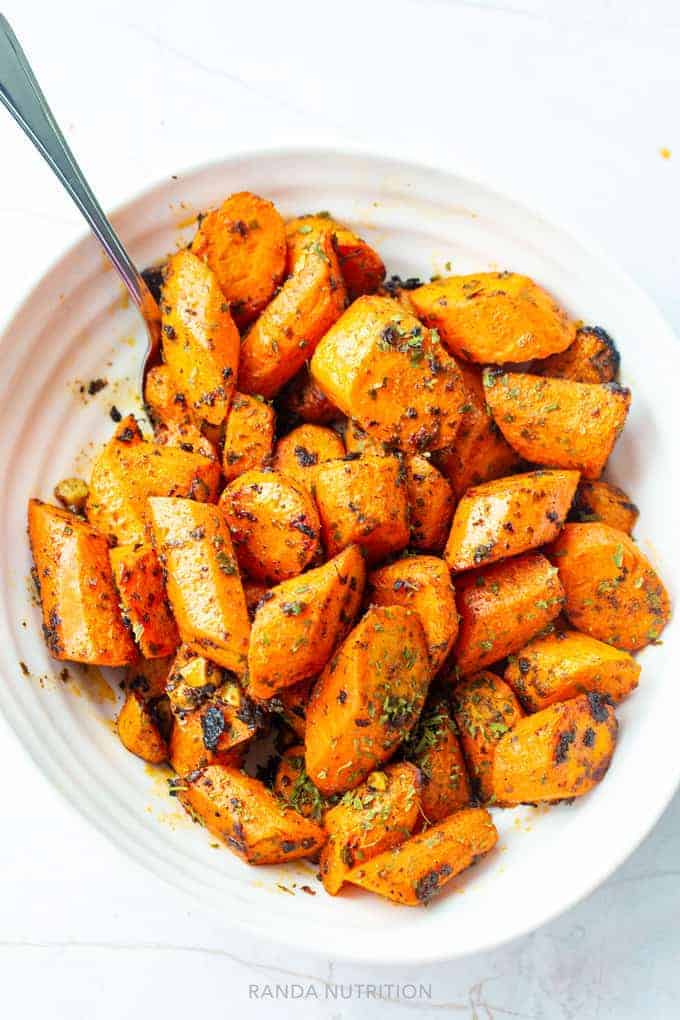 Side Dish Recipes
If you're looking for more easy side dish recipes that are healthy and delicious check these out:
How to Make Moroccan Carrots
You're going to love how easy this recipe it is! No one has time to slave over the oven all day for a complete meal.
Tip: Double or triple this recipe to have a healthy serving of veggies all week long for meal prep.
You can cut the carrots however you want, I did them in 1 1/2″ chunks on an angle, this was me trying to be fancy.
Don't forget, if you're looking to establish healthy habits (like adding more vegetables to your diet in fun and tasty ways) be sure to secure a spot in the 21 Days to a Healthy Habits Challenge.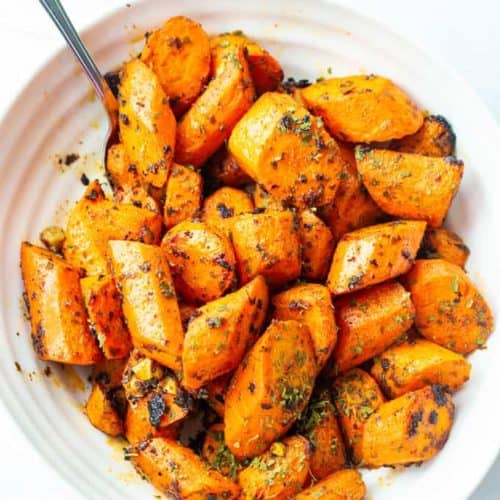 These roasted moroccan carrots are one of my family's favorites and I know you're going to love them too. The best part? They're so simple and easy to throw together for a quick side dish!
Instructions
Pre heat oven to 400F. Line a baking sheet with parchment paper.

Add all of the ingredients into a bowl (except parsley). Toss to evenly coat.

At this point you can marinate it for 30 minutes or even overnight for a stronger flavor, or you can spread on the parchment paper lined sheet.

Roast for 25-30 minutes or until carrots are done (I like them at the 25 minute mark).

Sprinkle fresh parsley over them. Serve.
Nutrition
Serving:
1
serving
Calories:
151
kcal
Carbohydrates:
14
g
Protein:
1
g
Fat:
11
g
Saturated Fat:
1
g
Sodium:
377
mg
Potassium:
413
mg
Fiber:
4
g
Sugar:
6
g
Vitamin A:
20691
IU
Vitamin C:
15
mg
Calcium:
46
mg
Iron:
1
mg