Baked Carrot Fries (5 Ways)
These baked carrot fries are crunchy and oh so tasty. They're delicious as a side dish or as a meal prep snack idea! I personally love them as an easy side for grilled chicken and rice.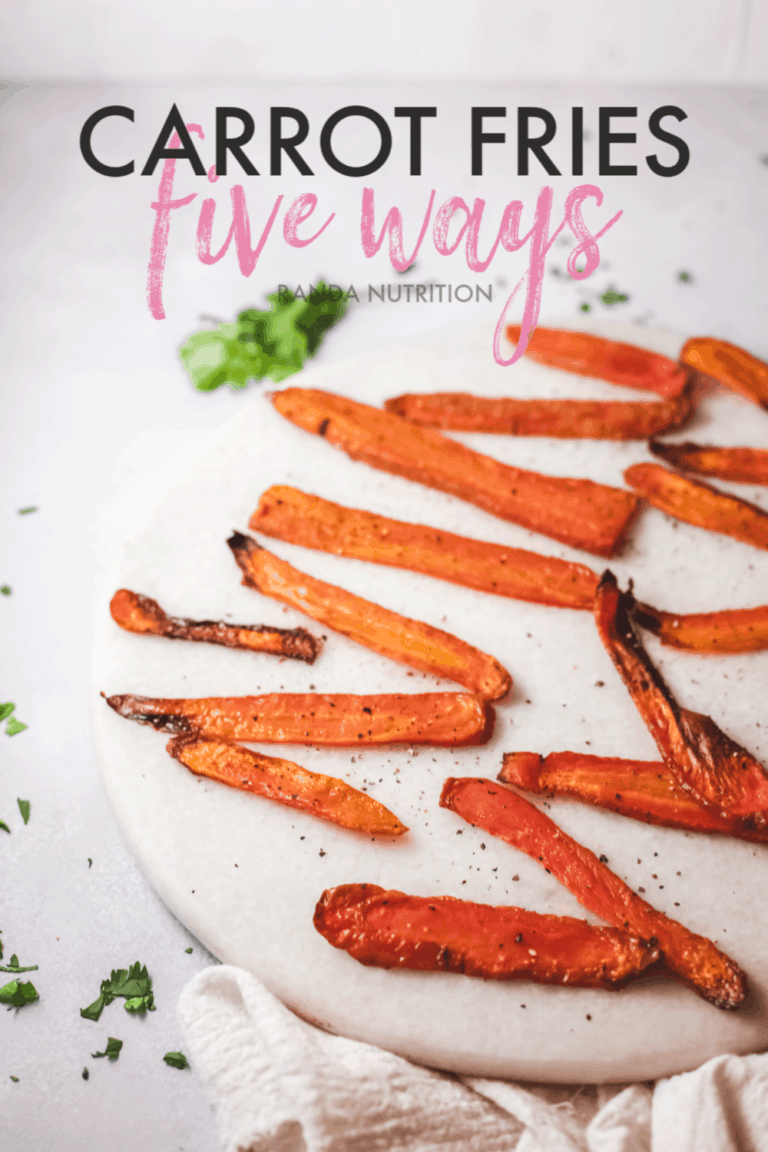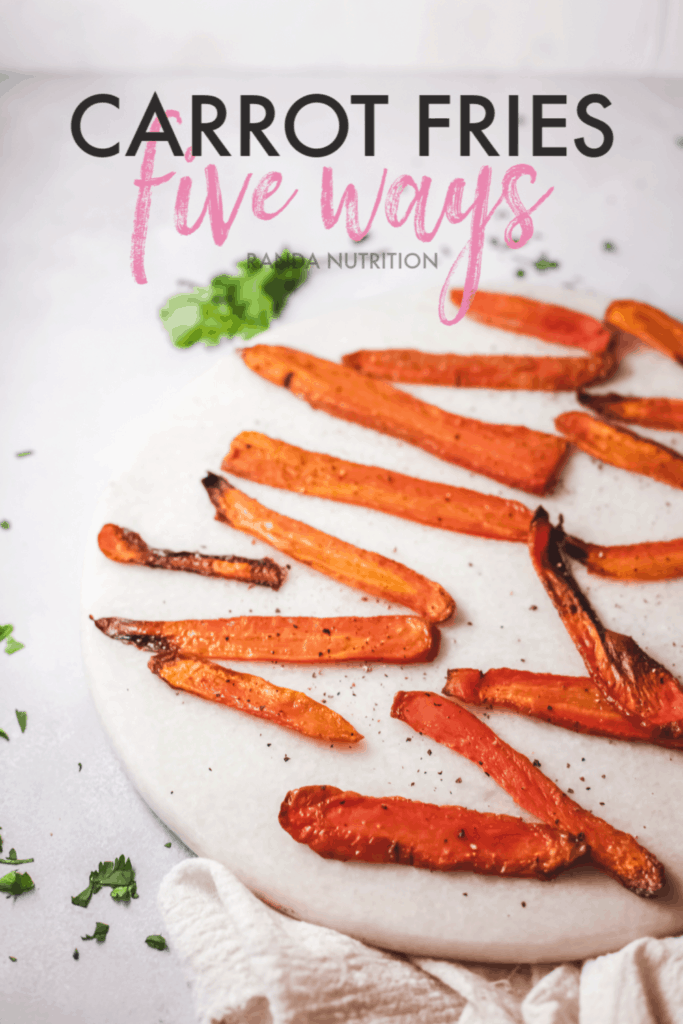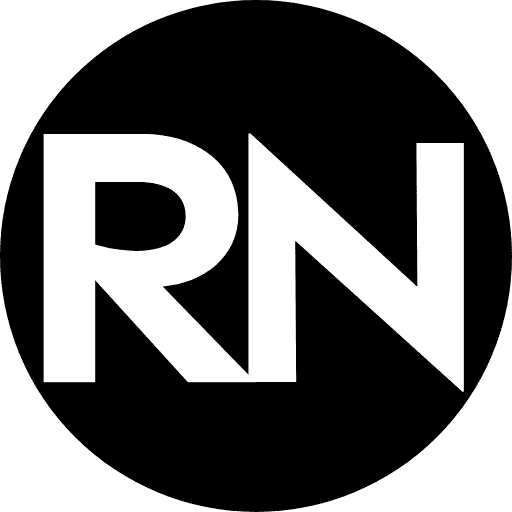 Save This Recipe!
Enter your email below & I'll send it straight to your inbox. Plus you'll get great new recipes every week!

Carrot Fries
Disclosure: This post contains affiliate links for your convenience. As an Amazon Associate, I earn from qualifying purchases.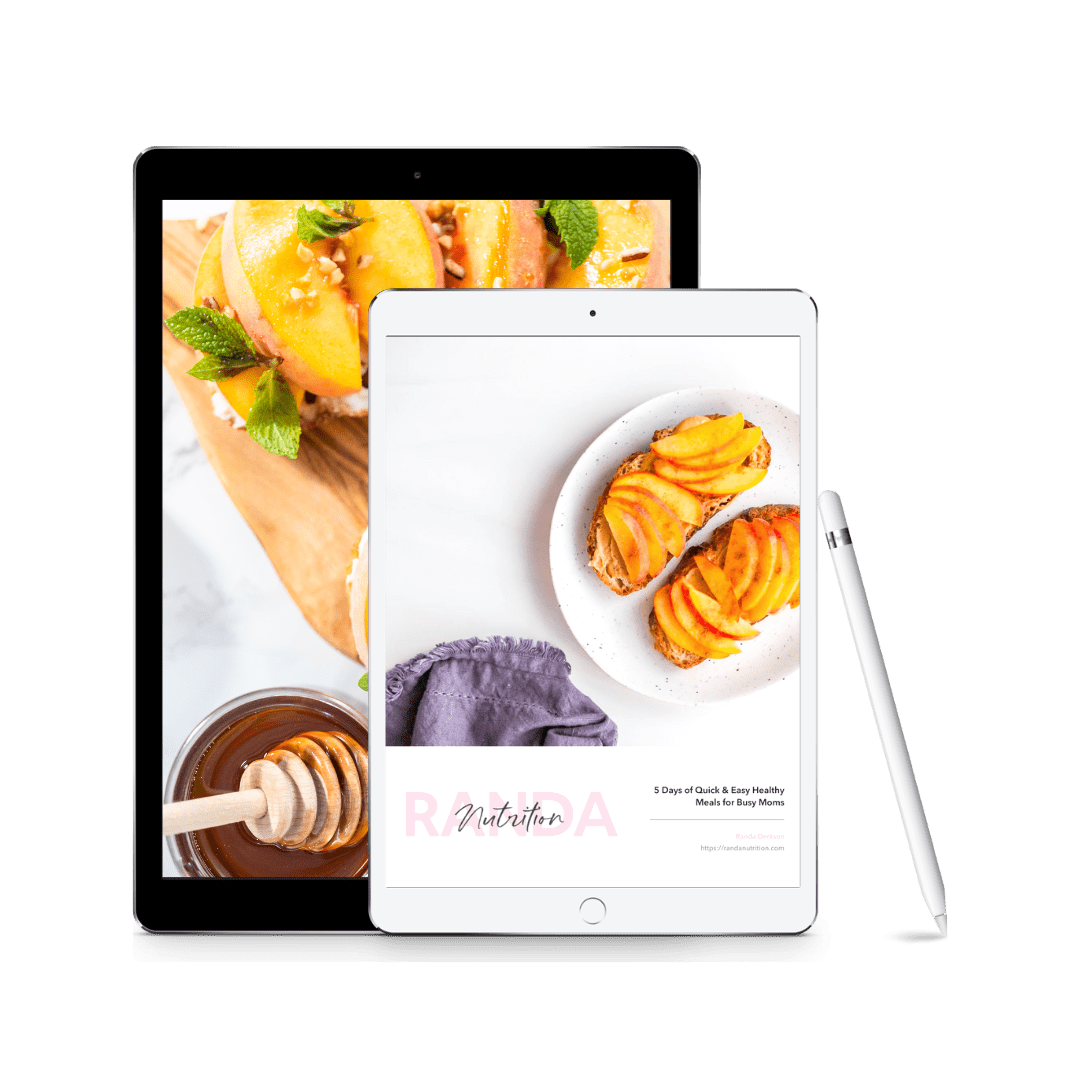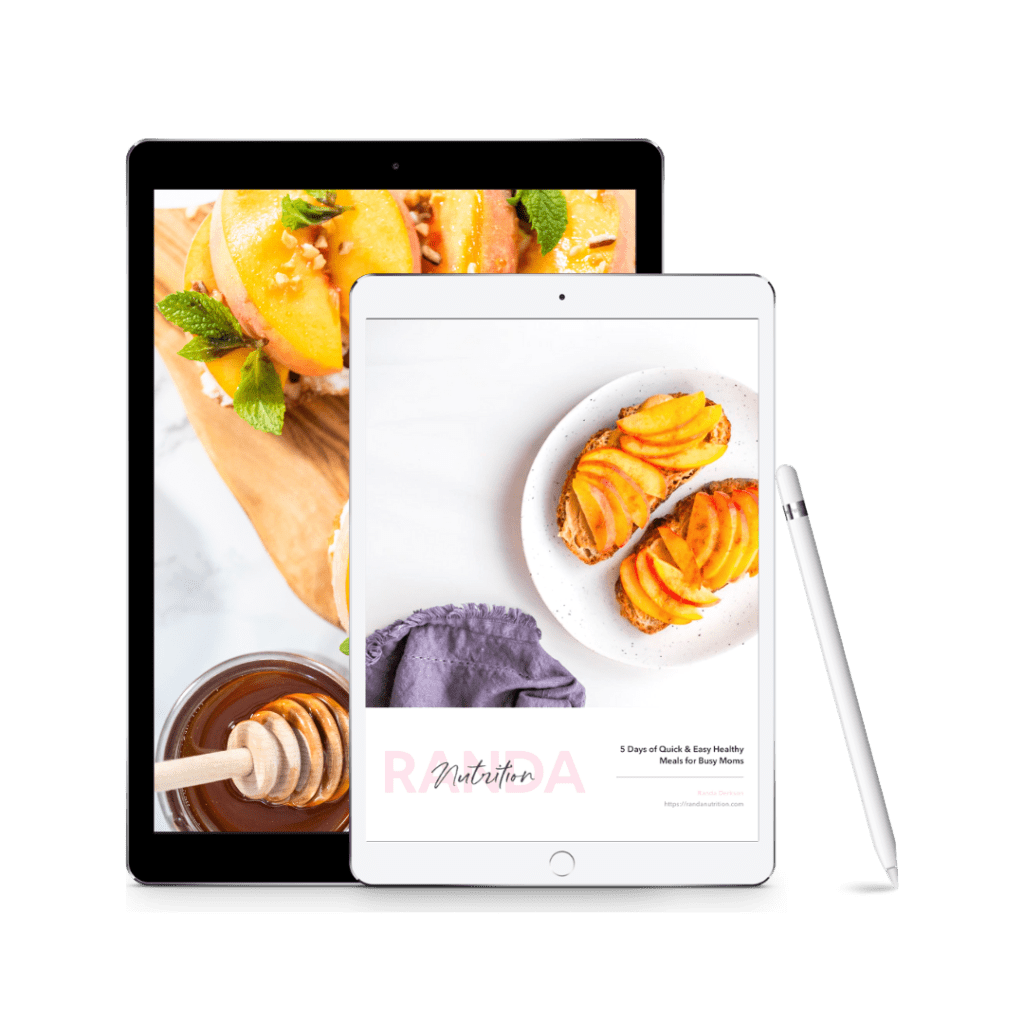 5 Day Meal Plan for Busy Moms
Download the free 5 day meal plan for busy moms by signing up for the Randa Nutrition email list.
Carrot Fries Variations
There are so many options to customize these carrot fries to suit your tastes and likings. Here are a few other variations.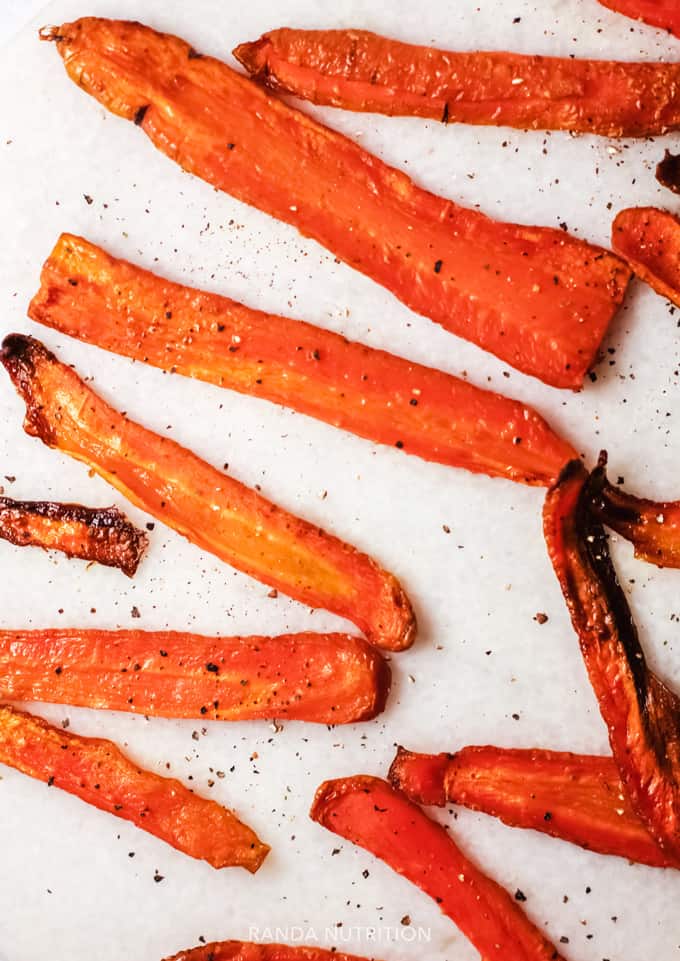 In place of the garlic powder, onion powder, oregano, and paprika switch the below spices and herbs. Follow the instructions on the recipe card the same.
Mexican Carrot Fries
1 tsp garlic powder
1 tsp chili powder
1/2 tsp cumin
1/2 tsp paprika
Italian Carrot Fries
1 tsp garlic powder
1 tsp rosemary (chopped)
1/2 tsp thyme (chopped)
Or you can toss it the carrot strips with this Italian blend and roast them.
Sweet Cinnamon Carrot Fries
1/2 tsp cinnamon
1/2 tsp brown sugar
1/4 tsp nutmeg
*Coconut oil
*Instead of olive oil with this one, try mixing it together with melted coconut oil.
Everything But The Bagel Carrot Fries
This variation may be the easiest.
Toss the seasoned and oiled carrots with the Everything But The Bagel seasoning and bake.
This one seasoning has a ton of flavor!
How many calories are in this recipe?
I am always asked about the nutritional information in all of my recipes.
Every recipe has caloric and macronutrient information at the bottom of the recipe card.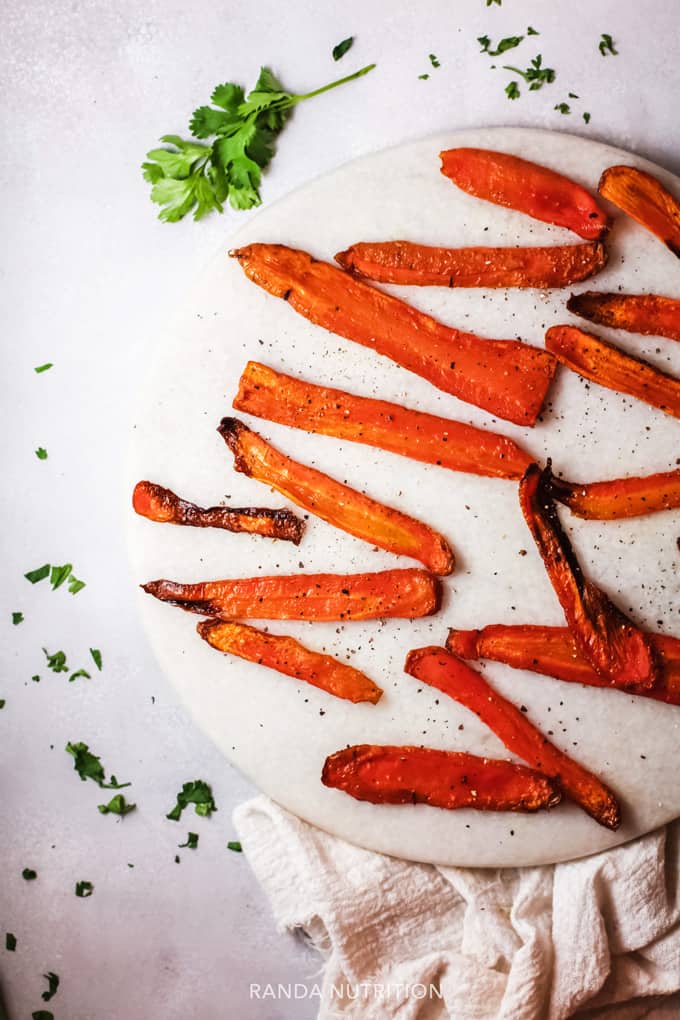 This recipe serves two (meaning half of the recipe is one serving). It's roughly 1 1/2 carrots (dependant on the size of the carrots).
One serving is around 172 calories, 11g carbohydrate, 1g protein, and 14 grams fat.
However, that's not entirely accurate.
As I mentioned above, not all carrots are the same size. So that will adjust the calorie accuracy. Also, not every bit of oil will be on the carrots. Again, that alters the calorie count.
With that being said, it's pretty darn close and nothing out there is really TRULY accurate.
Can I have carrot fries on 21 Day Fix?
By popular request, I am slowly adding container counts for those of you following the Ultimate Portion Fix. This way you can see if it works for your plan for Beachbody programs like 21 Day Fix, LIIFT4, 80 Day Obsession, and 10 Rounds.
Full recipe: 1 1/2 green, 6 teaspoons.
Per serving: 3/4 green, 3 teaspoons.
How to Make Roasted Carrot Strips
In all honesty, the difference between carrot strips and carrot fries is how you cut them. These photos are more like carrot "strips" but I still call them fries. You can do wedges, fries, etc. It's totally up to you.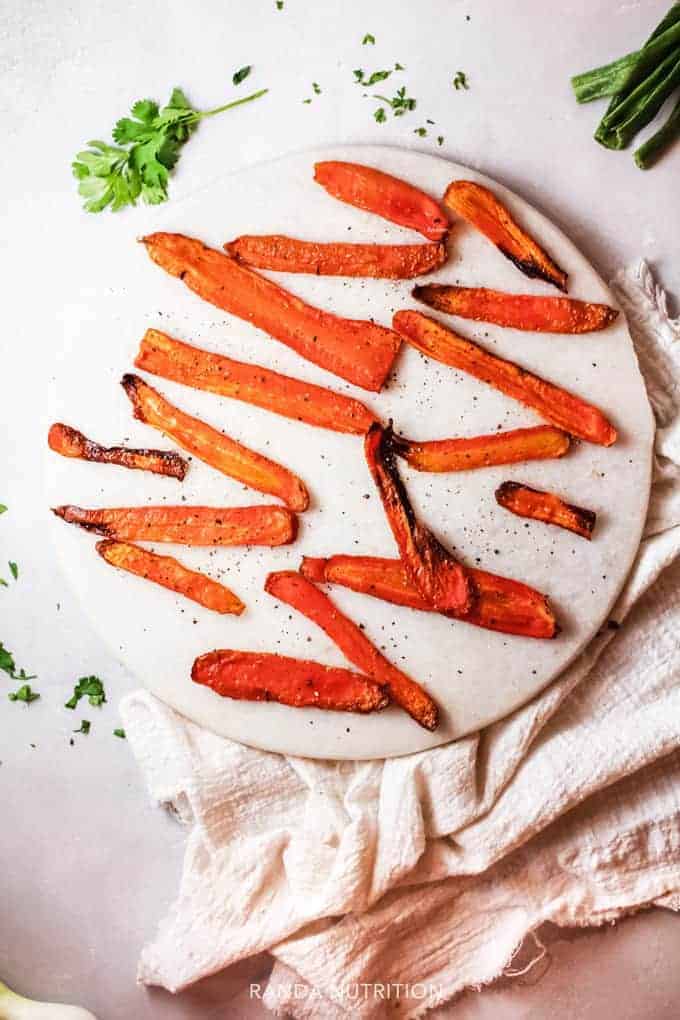 These roasted carrot strips are a fabulous side dish for kids of all ages. They're best served straight out of the oven, as they do get soft over time, but you can prep them ahead for meal prep if you would like.
More recipes you're going to love
Don't forget, if you're looking to establish healthy habits (like adding more vegetables to your diet in fun and tasty ways) be sure to secure a spot in the 30 Days to a Healthy Habits Challenge.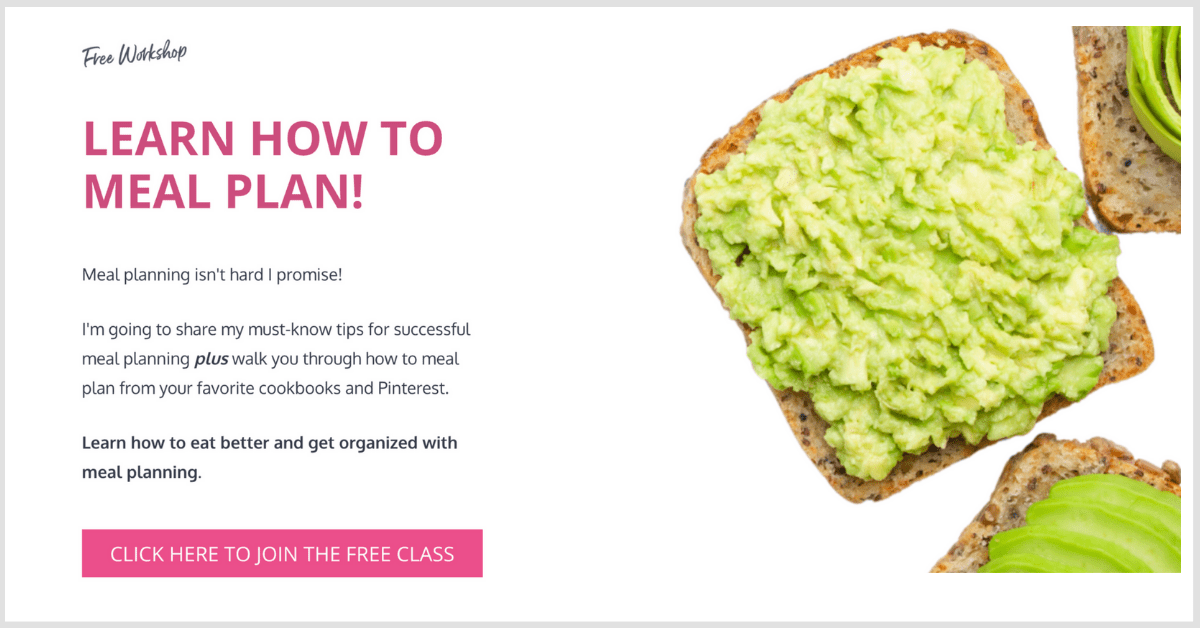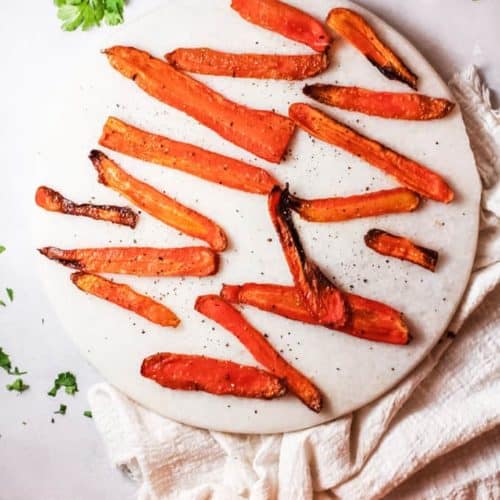 You are going to LOVE these baked carrot fries! Made 5 different ways, they're a healthy snack and nutritious side dish that's simple and easy to make.
Instructions
Preheat oven to 400 degrees.

In a small bowl combine olive oil, garlic powder, onion powder, paprika and oregano. Set aside.

Thinly slice the carrots, make sure all strips have a similar thickness. Place in a baking pan.

Brush with the olive oil mixture, flip and brush the other side. Sprinkle with salt and pepper.

Take to the oven and bake for 15 minutes. Flip and bake for 5 more minutes.
Notes
Can I have carrot fries on 21 Day Fix?
Full recipe: 1 1/2 green, 6 teaspoons.
Per serving: 3/4 green, 3 teaspoons.
Nutrition
Serving:
1
serving
Calories:
172
kcal
Carbohydrates:
11
g
Protein:
1
g
Fat:
14
g
Saturated Fat:
2
g
Sodium:
66
mg
Potassium:
311
mg
Fiber:
3
g
Sugar:
5
g
Vitamin A:
15532
IU
Vitamin C:
5
mg
Calcium:
38
mg
Iron:
1
mg
If you like this recipe or don't want to forget it. Make sure you hit the Pinterest button and pin it or you can share it to your Facebook wall.