How to Become a Morning Person – A Beginner's Guide to Loving the Sunrise
The saying "the early bird gets the worm" has been heard everywhere for years. However, when you're a night owl, it's not always as easy to become early risers to get that proverbial worm.
The truth is, being a morning person has it's benefits, allowing you to start the day off on the right foot.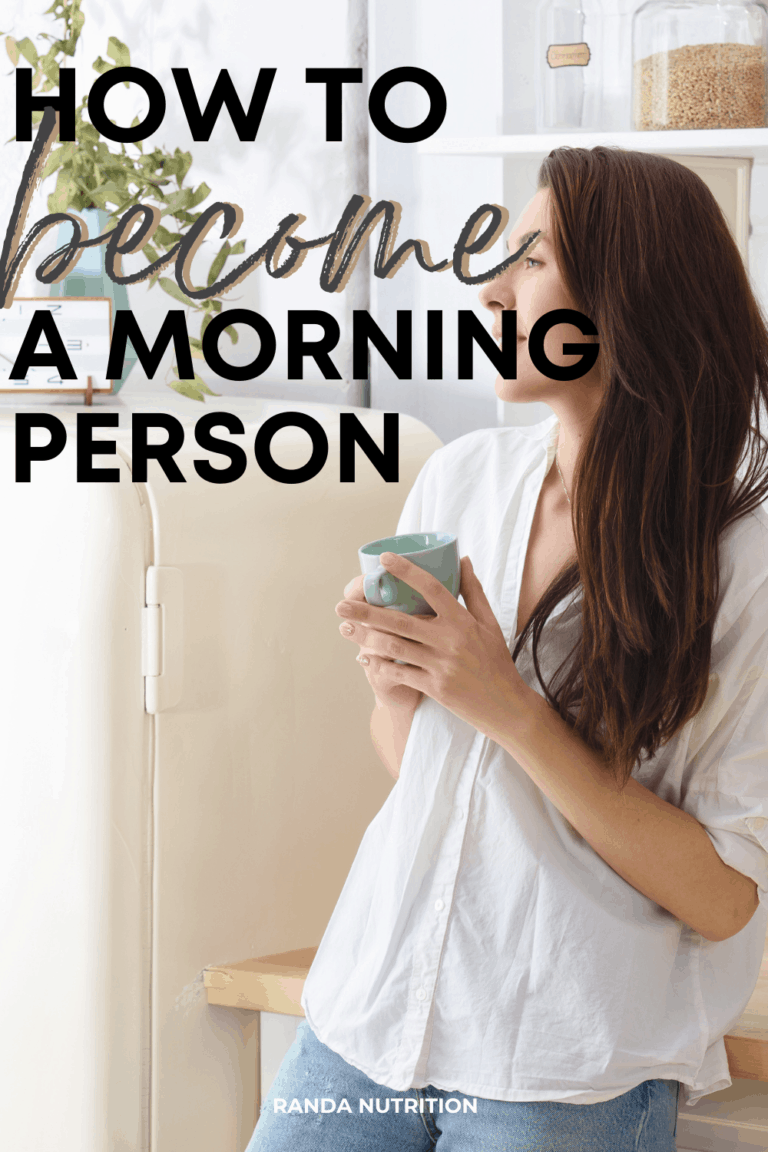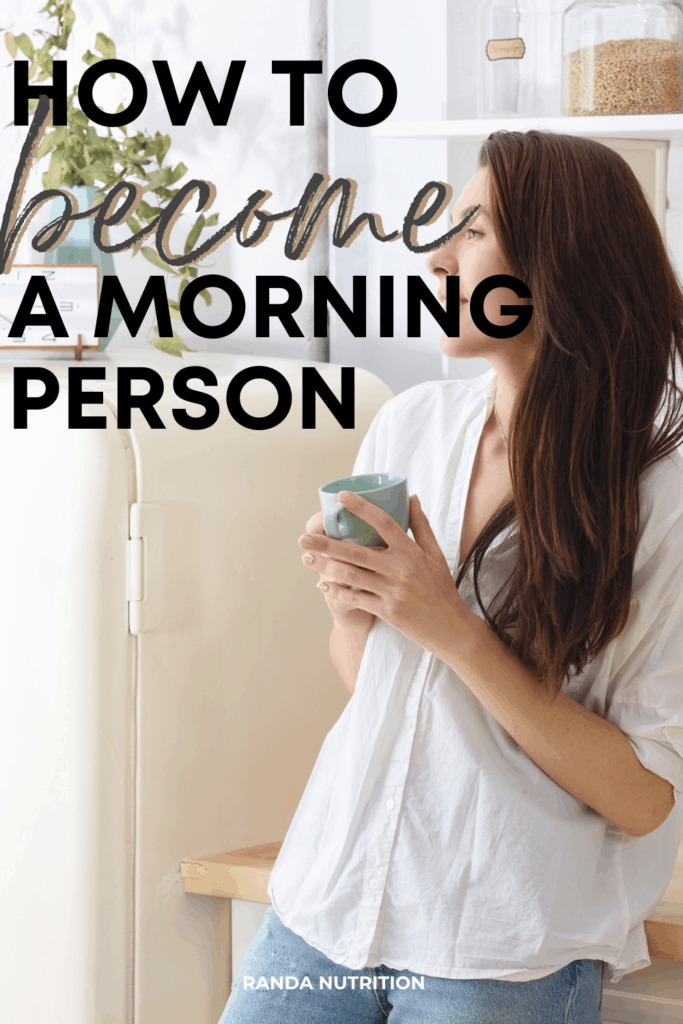 But how do we become morning people? How do we transition to loving the morning rather than dreading the sunrise?
While this may seem complicated, there are many ways to learn how to become a morning person.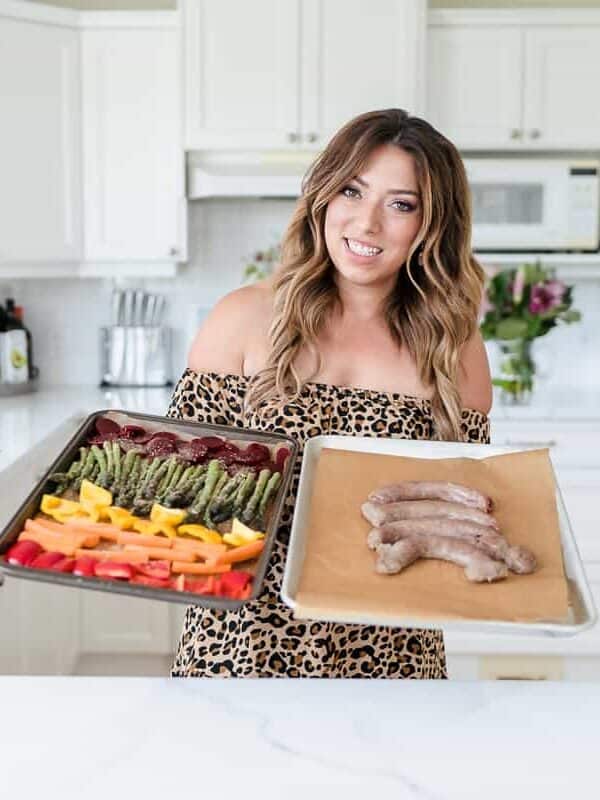 Get Your Nutrition Back On Track
Sign up for FREE 3 Day Challenge
Learn the customized nutrition for your specific needs.
How much you should really be eating.
and so much more.
How to Become a Morning Person
Create a Morning Routine
Creating a morning routine helps your body to transition to enjoying and anticipating the morning.
If you wake up, eat, and exercise at the same time every single day, your body will anticipate this routine and settle into it rather well.
You will want to stay consistent with this routine, even on weekends. To truly become a morning person, you have to stick to the morning routine every day, even if you were out late the night before. This way there is no shock to your body and it gets set to your internal clock.
If you sleep in on weekends, your body will believe that the early morning routines are simply a once in a while thing and it will transition back to following old habits faster than it took for you to settle into the routine in the first place.
Everyone's morning routines look different but here are a few practices you can try:
Prayer
Journaling
Reviewing your planner/to-do list.
Exercise
Stretching
Meditation
Reading
Listen to podcasts (like The Healthy Mama's Podcast)
Coffee in quiet before the kid's wake (that sounds like heaven)
Breakfast (like this Blueberry Baked Oatmeal)
Those are just a few ideas you can sprinkle through your morning routine but remember to do them at the same time daily.
Exercise
Getting some exercise in first thing in the morning is a great way to wake up your body.
Not only does it wake up your body but ita also a great way to reduce anxiety and stress during the day and get a better sleep at night.
No matter how you choose to exercise, whether you go to the gym or simply take your dog for a long walk, making sure to exercise is a great way to become a morning person.
Let the Light Shine in
While many people use black out curtains or layer drapery over their bedroom windows to block out the light, this is counter productive when it comes to being a morning person.
Natural and artificial light is a great way to tell your brain that they day has already started and helps to send signals to your body to wake up. Stop using dark window coverings if you want to wake up earlier and if it is still dark out, set a timer on a light in your bedroom to turn on when you have to get up.
Doing this will help you to wake up faster and more effectively.
Set a Smart Alarm
Many people hit their ability to become an early riser. If you want to wake up earlier but you hit the snooze button, it is out of habit.
It is almost impossible to make a decision about whether or not hitting the snooze button is a positive thing when you are still half asleep.
Using an alarm on a smartphone is a great way to ensure that you get up when the first alarm goes off.
Especially if you use a smartphone alarm app that makes you solve a math problem or answer questions before allowing the alarm to snooze.
This will help your brain wake up enough to make a smarter choice.
It is also a good idea to use your music library to play a variety of your favorite songs as the alarm, rather than just the alarm tone. This will stimulate your mind and have you wake up in a more positive state.
When it comes to becoming a morning person, the steps are really quite simple:
Set a morning routine.
Get some exercise.
Let the light in.
Use a smart alarm to wake you each morning.
While the first few days may seem difficult, your body will adjust and eventually, you will look forward to waking up early each and every morning.
Now that you have your morning routine down, let's work on your nutritional habits. Click the image below to be taken to my free 3 day workshop to get your nutrition back on track.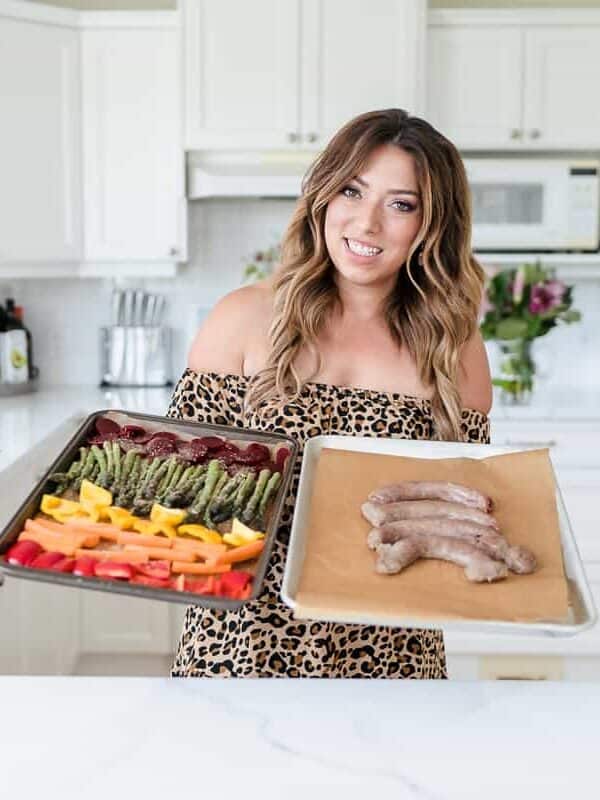 Get Your Nutrition Back On Track
Sign up for FREE 3 Day Challenge
Learn the customized nutrition for your specific needs.
How much you should really be eating.
and so much more.