I'm so excited to share these tips on how to cut out stress with no fuss and easy meal prepping with my friend, Becca Ludlum of My Crazy Good Life today.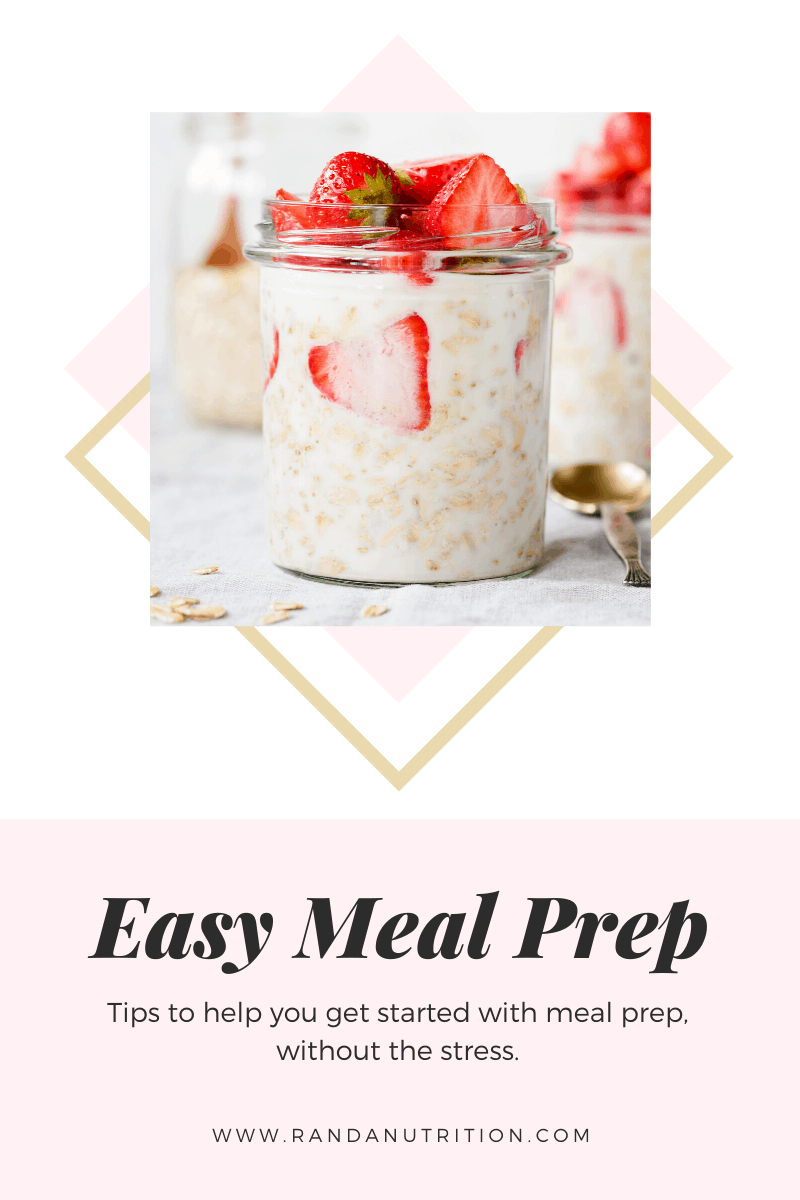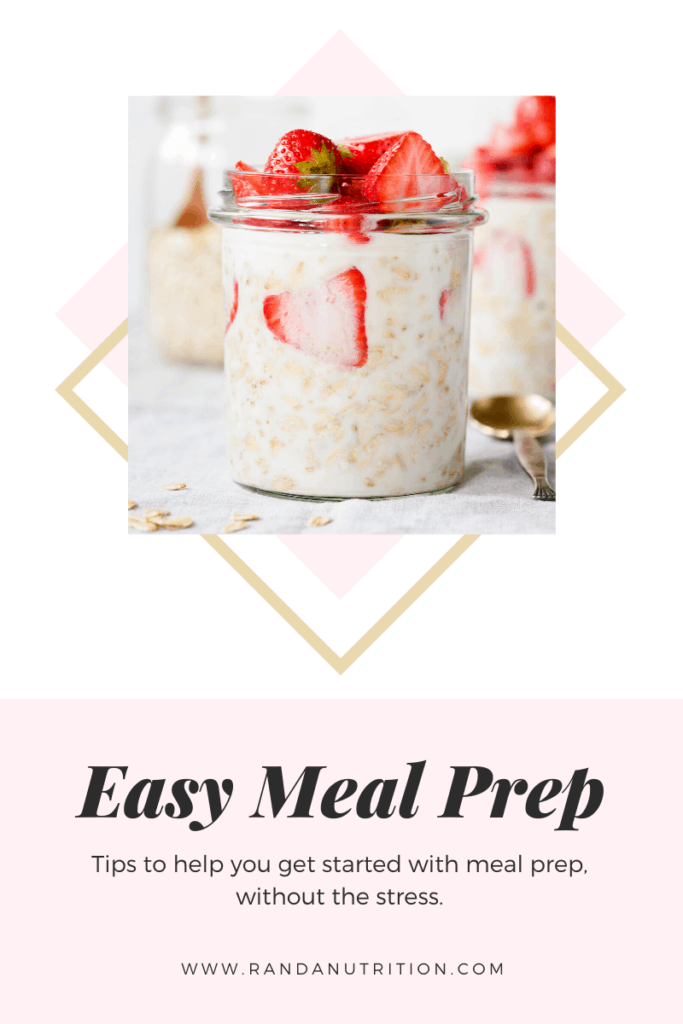 Disclosure: This post contains affiliate links for your convenience. As an Amazon Associate, I earn from qualifying purchases.
This post is actually the show notes of The Realistic Nutrition Podcast. Make sure you subscribe to stay up to date with the latest episodes.
Time Saving Tips in The Kitchen
Becca's tip is to utilize time in the kitchen to be the most efficient. Use every second and don't waste them. Here are some prime examples:
Wash your fruits and vegetables as soon as you get home from the store. Make sure they're dry and then put them away in the fridge. You'll use them more if they're ready (I tell my clients this all the time). Tip: make sure there is enough airflow around the produce to prevent molding. These are the containers both Becca and I were talking about in the episode.
Always have healthy snacks that are easy to grab. Examples: cucumbers, carrots, celery, hard-boiled eggs.
The Best Small Appliances for Meal Prep
Kitchen appliances are there to make our lives easier, but there are so many available and it can be overwhelming. So here are our top favorites discussed in this podcast episode.
Not sure what pressure cooker is right for you? Check this out: Instant Pot vs Ninja Foodi: Which One Is The Best?
Why Meal Prep?
Meal prepping is time saving. End blog post. Kidding.
Hot tip: Order groceries and either go to pick them up or have them delivered. It saves you time in the kitchen/shopping and saves you money. It also saves calories too with unnecessary buys.
Why Meal Prep Can Be Stressful
Meal prepping doesn't have to be every single meal pre-made. This can lead to a lot of stress (and hours in the kitchen). Don't make the mistake of making a new meal for every meal, it's too much work! Use these tips for easy meal prep.
My personal meal prep is washing and chopping all my fruits and vegetables and putting them in the fridge, cooking a starchy carb (rice, quinoa, sweet potatoes, etc), and the odd protein for lunches. This makes my lunches easy but it also allows me to make dinner fresh eat night easily.
Becca talked about how there are some weeks where she will only prep breakfast. It's about your lifestyle and what works for you.
There are so many different benefits: saving time, saving money, saving calories.
Here are some meal prep mistakes to pay attention to.
How to Get Started with Easy Meal Prepping
There are a few different ways to get started but Becca recommends starting with prepping breakfast or snacks.
Snacks seem like a small detail but try it! I bet you won't eat as much junk when you have healthy snacks on hand. Do them for yourself at first, but your kids and husband are going to steal them so keep in mind that you will eventually have to prep a few extras.
Becca's favorite snacks to prep: hummus (storebought works great), buffalo chicken dip (and freeze some for later), hard-boiled eggs, nuts, granola bars (I love Built Bars – use RANDA for 10% off).
Try one meal at a time. Start with one and maybe next week, add lunch. Or you could do what I do and just prep all your veggies ahead of time and your lunch ingredients.
Meal Prep Recipes to Try
Meal Prep in an Instant
You can join Becca's easy meal prepping group on Facebook here.
Don't forget to grab her book Meal Prep In an Instant.