truLOCAL Review – Canadian Meat Subscription Box
Today we're chatting about truLOCAL, a meat subscription box here in Canada (and some parts of the US). I'll be sharing my truLOCAL review after trying them out for the past few months and information on where they deliver, how much it costs, and more.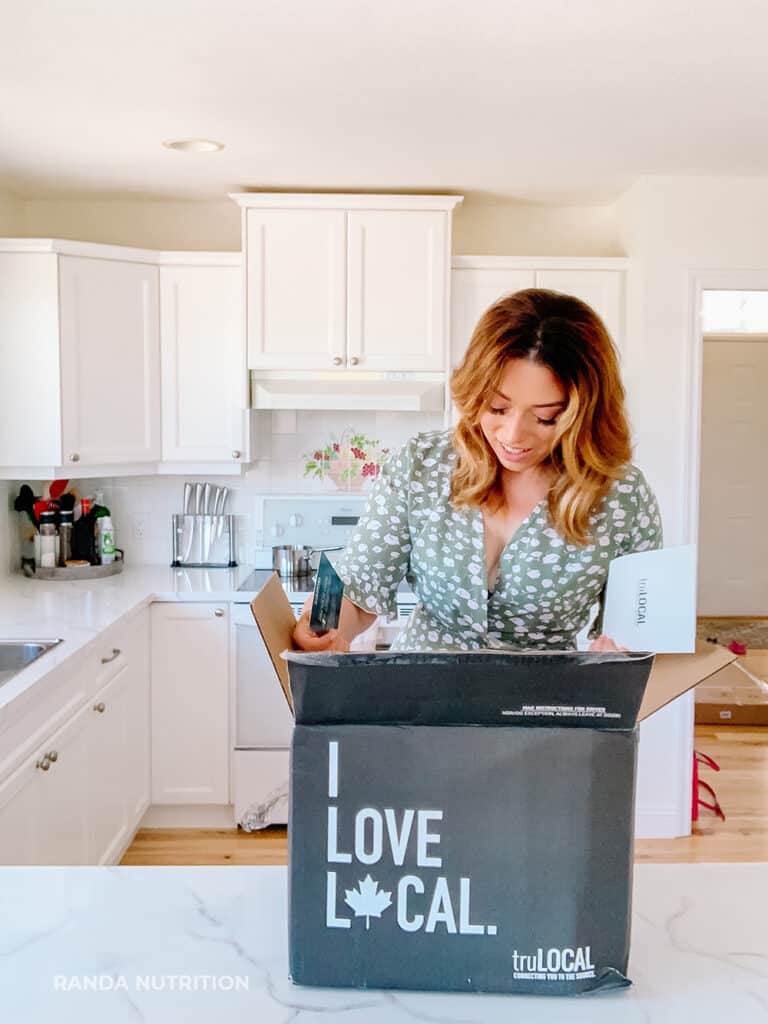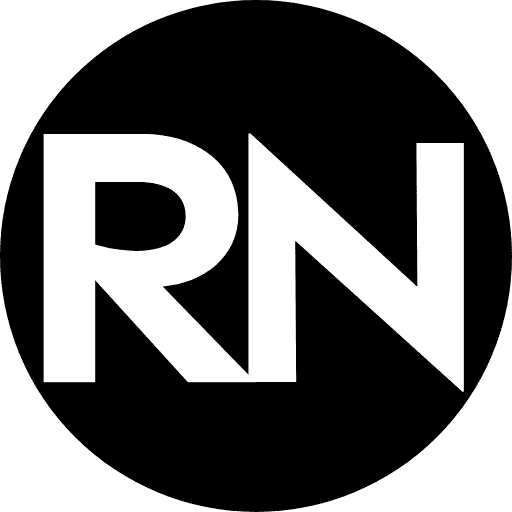 Save This Recipe!
Enter your email below & I'll send it straight to your inbox. Plus you'll get great new recipes every week!

Listen to my interview with Greg Quaile from truLOCAL on The Realistic Nutrition Podcast, and be sure to subscribe so you never miss an episode.
Disclaimer: although I purchase truLOCAL I am also an affiliate with them. Use code RANDA to save 10% off your order, or (if you're a BC resident) you can shop one of the Randa Nutrition boxes.
truLOCAL Review
I've purchased a few truLOCAL boxes now and I feel confident enough now to give a thorough review.
Let's just be honest here, you can't be the convenience of meat delivered to your door. It was shipped to me by FedEx, and I received a nice little text letting me know when it left and when it arrived.
I live in the Okanagan here in BC, and I have had my truLOCAL box in 1-2 days each time.
It's the best meat delivery service in Canada.
Delivery timelines and options
You can choose monthly meat delivery, 6 weeks, 2 weeks, or skip it whenever you want. I personally have mine set for every 6 weeks.
It's so nice to skip the grocery stores. I save time, get everything on my list this way, and my family gets high quality steaks, chicken breasts, bacon, etc.
Can I cancel trulocal?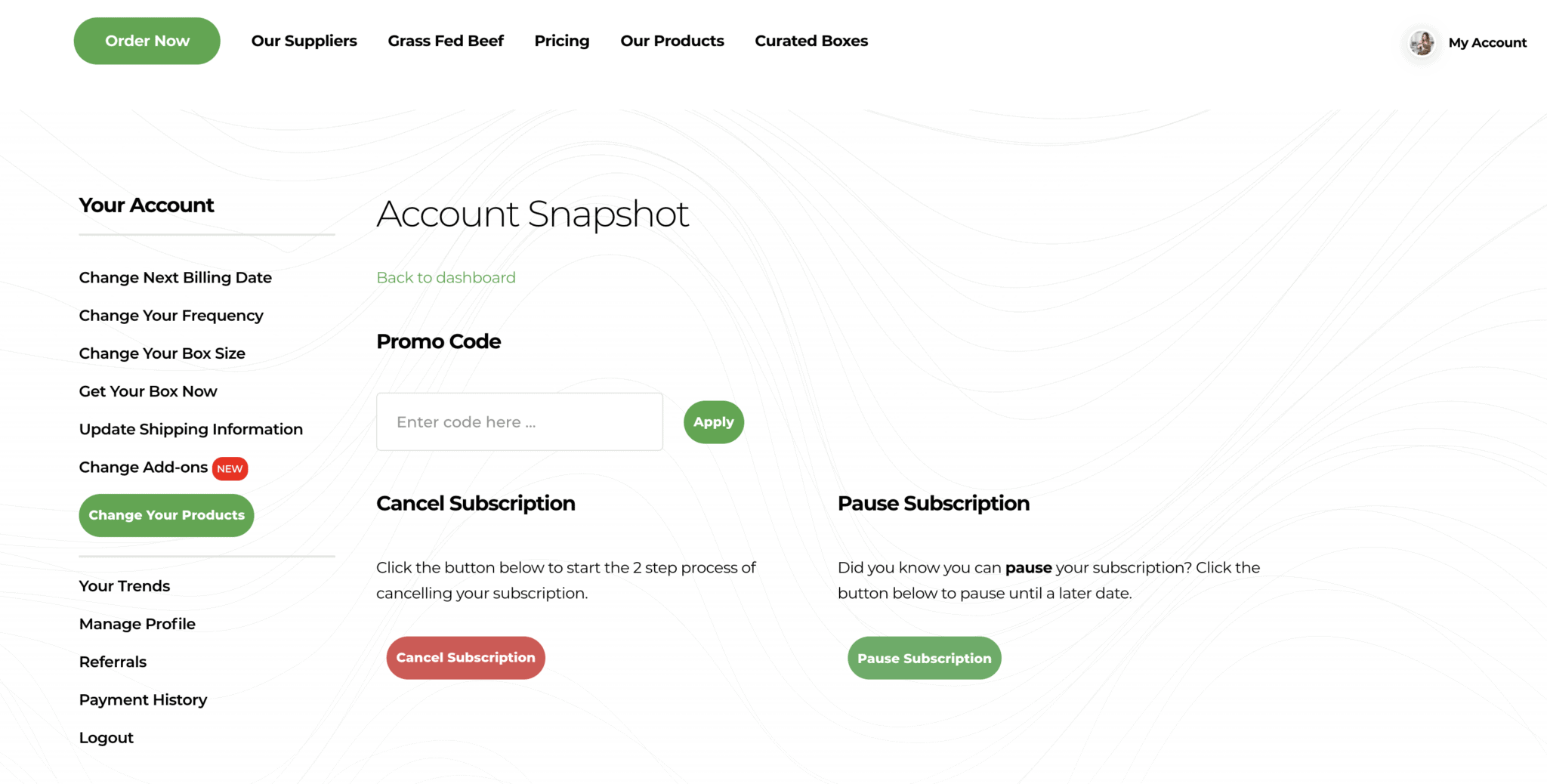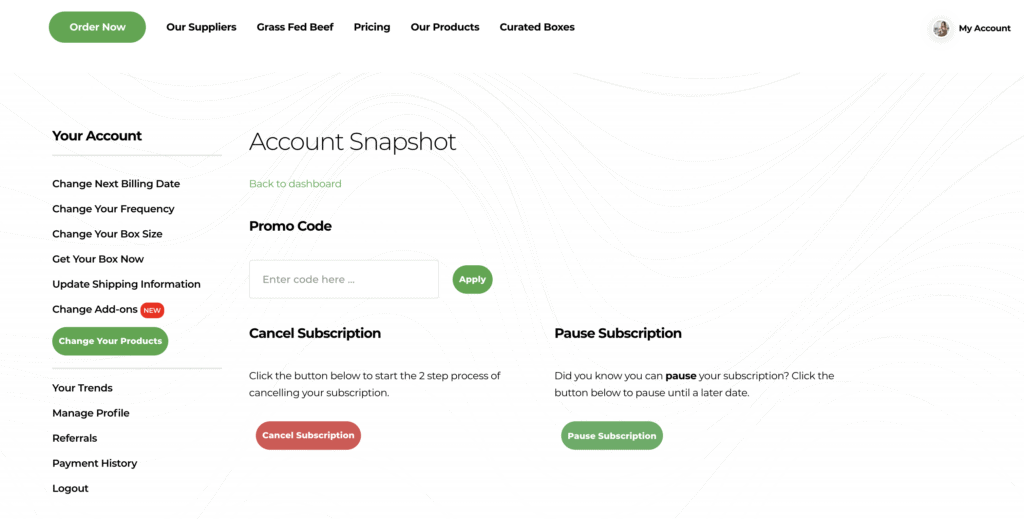 How do I cancel truLOCAL
If you want to cancel, they make it easy with a one-click option. You can also pause it if you need to take a break. This is nice to see because I have avoided subscription companies in the past that made me call in to cancel. truLOCAL makes it nice and easy.
To cancel trulocal, you just have to go to Update Shipping Information, manage subscription, then you'll be taken to the cancel or pause subscription option.
Where does the meat come from?
The trulocal meat varies from province to provide. BC options will not ship to Alberta, Ontario, or Quebec and vice versa. This way you get the best quality possible as close to home as possible.
BC farmers in the trulocal box:
Two Rivers Specialty Meats North Vancouver, BC
Hopcott Farms Pitt Meadows, BC
Organic Ocean Seafood Vancouver, BC
Georels Bone Broth Vancouver, BC
Farmcrest Farm Salmon Arm, BC
Fraser Valley Specialty Poultry Chilliwack, BC
Ogopogo Meats Summerland, BC
You can find where the meat comes from on the trulocal website, just scroll down to the bottom and click on your region's farmers. I love the local delivery options.
Meat Quality
The trulocal meat quality is incredible, thanks to the incredible farmers. The filet mignon is so incredibly tender (even when I forgot it on the grill and overcooked it a bit), the meatballs are my favorite (try them in my Instant Pot Meatballs with Marinara Sauce).
The ground pork is also great, I used it in my Banh Mi Burger recipe (go make it, it's so good).
Many of the meat is grass-fed (it's grass-fed beef) but you have to consult with the suppliers (the local farms it comes from) to get the full details. I will say that after talking to Greg (the VP) on the podcast, I know they choose quality meat for us.
The meat itself is vacuum-packed and arrives on dry ice. It freezes well and tastes fresh (even six months later).
Customer Service
I've only had to deal with customer service once. I accidentally ordered the wrong box (I meant to edit it and it went through to purchase instead) and sent off an email right away (since I know how fast they ship) and the girls at customer service fixed it ASAP. I had a response within the hour, I was super impressed.
How Much Does truLOCAL Cost?
The truLOCAL pricing is very reasonable a small box is $125 CAD and a regular box is $249 CAD.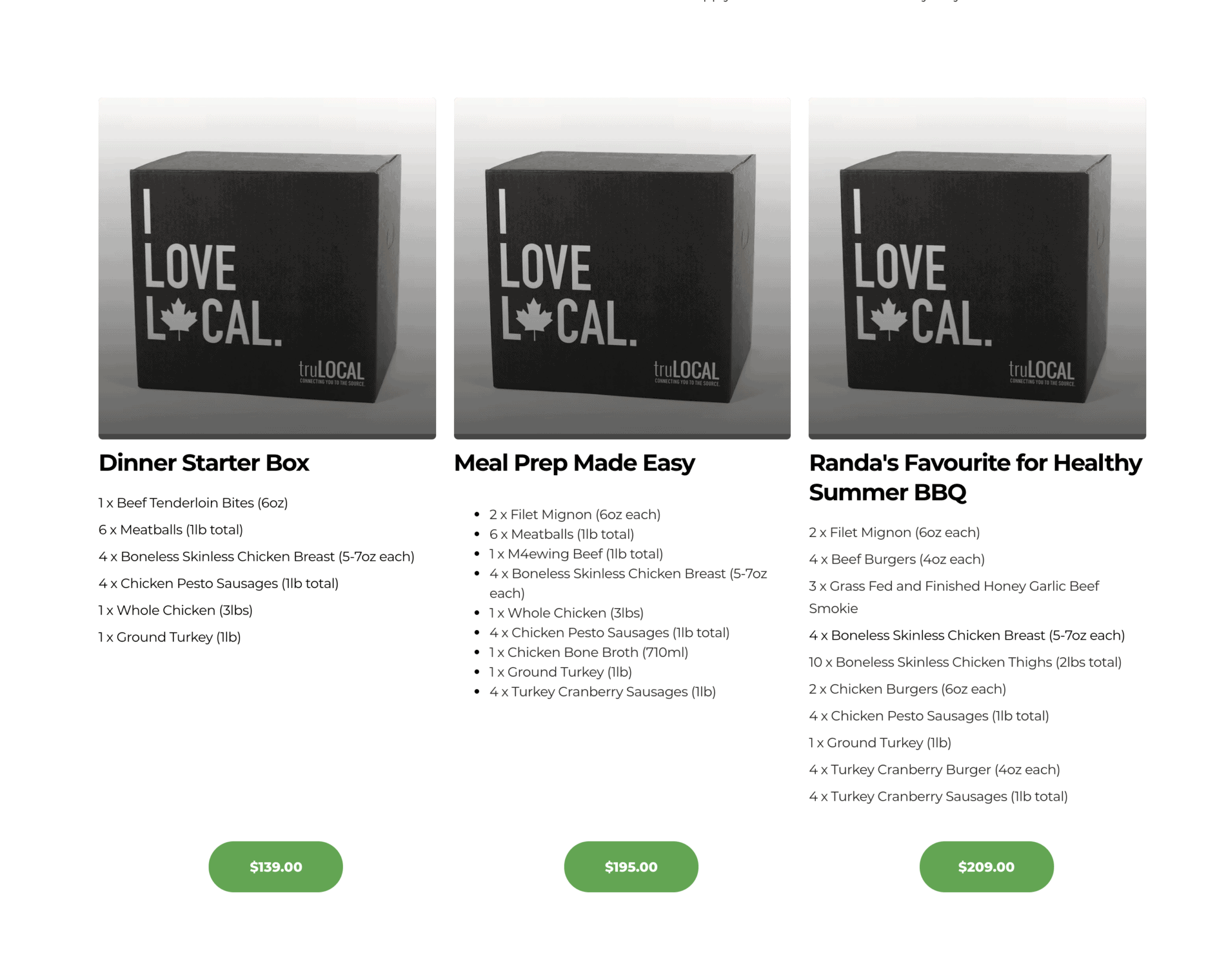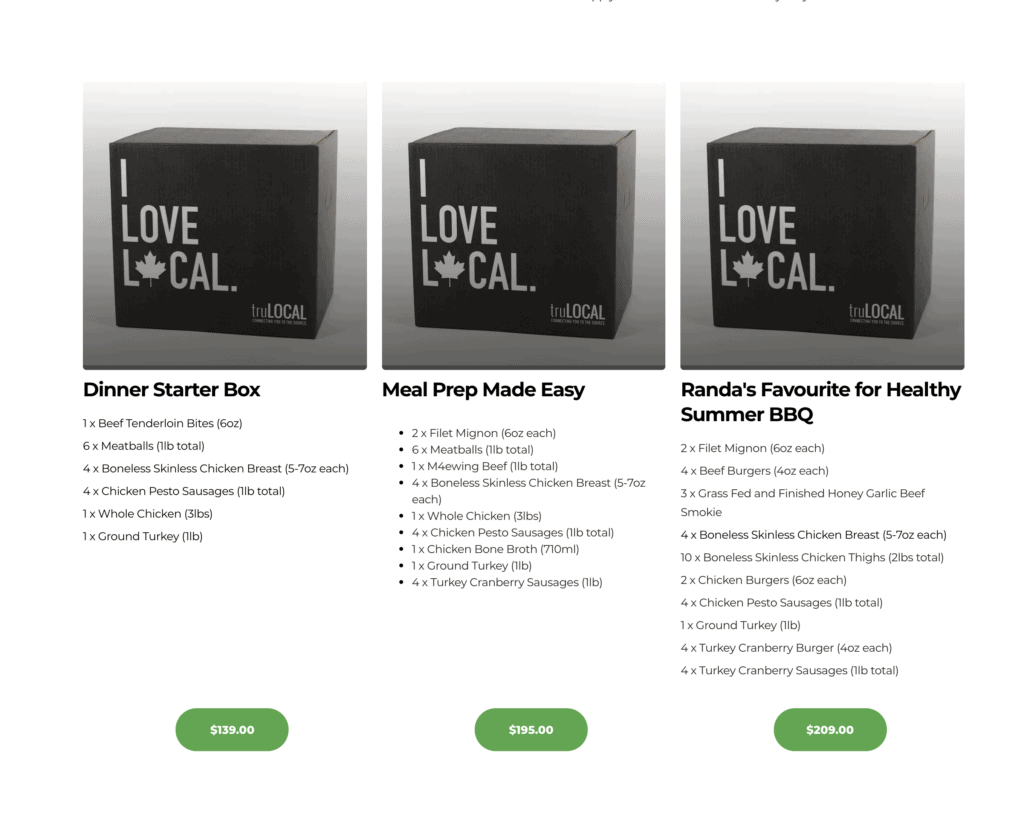 Another option is the Randa Nutrition curated boxes which vary in price to give you more of a wide selection of my trulocal favorites. The photo above shows the healthy summer BBQ box, but I will be changing it seasonally for fall and winter favorites as well.
The meat is based on a point system. Obviously lobster and seafood will be higher points than stewing beef or boneless skinless chicken breasts.
What's In the Randa Nutrition truLOCAL Box?
Watch the video to see what's included in the healthy summer favorites box (this will be changing for fall).
Where Will truLOCAL Deliver To?
Trulocal delivers to British Columbia, Alberta, Ontario, and Quebec here in Canada. Not every area will have it (as my Northern BC friends have told me) but trulocal is working on expanding their service areas. (If you are reading this from Northern BC, truLOCAL does deliver to Prince George. I have had clients say they were able to order it and they got it in 2 days!)
Trulocal USA's headquarters are located in Chicago, so they're on in the following states (for now): Indiana, Wisconsin, Ohio, Illinois. The trulocal USA site has the following listed:
We ship to most zip codes across the Midwest as well as Arizona, Kansas, Missouri, New York, North Carolina, Ohio, Pennsylvania, and Texas.
Is it Safe to Ship Meat?
truLOCAL vacuum packs their meat and it arrives frozen with dry ice in a cooler bag. The meat has always arrived solid and never half thawed. It is safe to ship meat from trulocal.
If there is a questionable time frame for shipping, they will not ship it. There are some areas in the country that they don't ship to for that reason.
truLOCAL Promo Code
Save 10% on your first box from trulocal with the promo code RANDA.
You can also save money by checking out my curated box options that I personally put together (this is available for BC residents only).
I'm not 100% sure if that will work as a trulocal USA promo code, but it does work for Canadians.
Is truLOCAL worth it?
As I wrap up this truLOCAL review I have a few more words to say.
Out of all the meat delivery companies out there, truLOCAL is my favorite. The quality of the meat is is high-end and I love that it saves me a trip to the local grocery store. Yes, I'm an affiliate so I do make a small commission on anything purchased using my coupon code but I also spend my own money on this company. I do not promote what I don't buy myself.
So yes, I do believe this meat delivery service is worth it. I obviously love the convenience of having everything I need for the month delivered to my door, but I also appreciate the support of the local farmers and the messaging that truLOCAL drives home.
truLOCAL DISCOUNT
Save 10% with promo code RANDA