Protein Pineapple Turmeric Smoothie
Start your day (or refuel after a workout ) with this protein pineapple turmeric smoothie recipe. Enjoy the tropical flavor of pineapple with the added health benefits of turmeric in this quick and easy snack.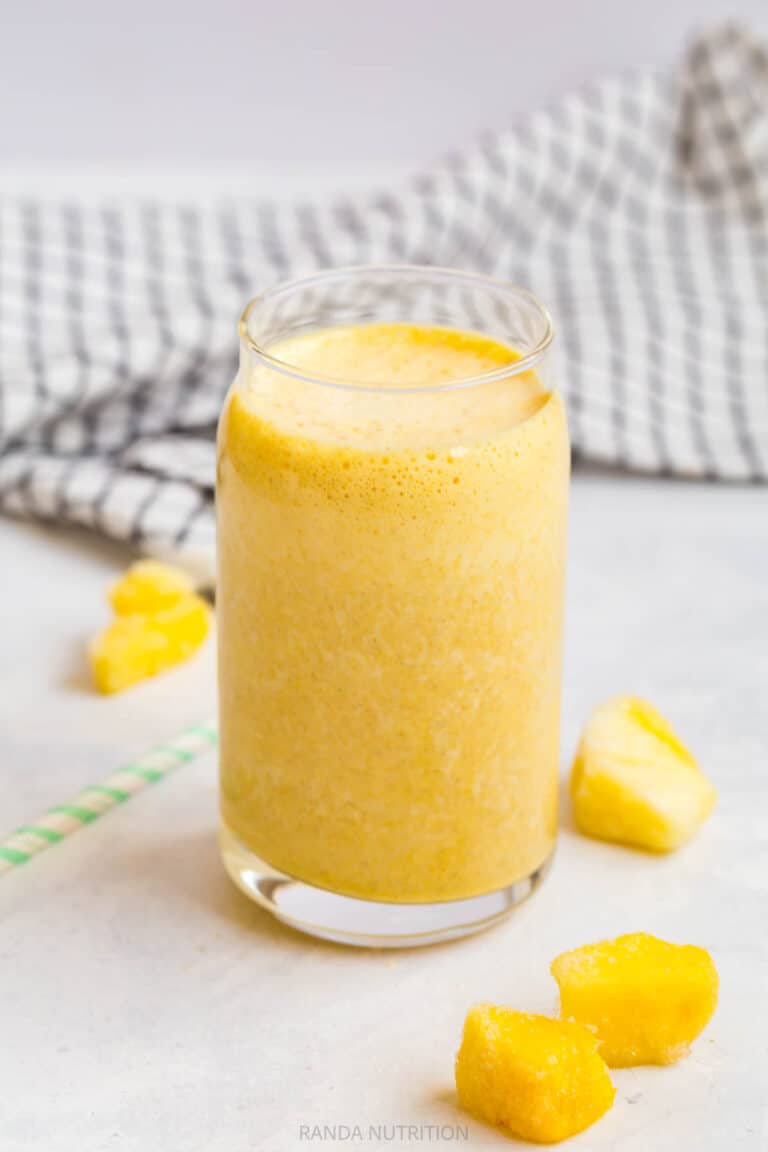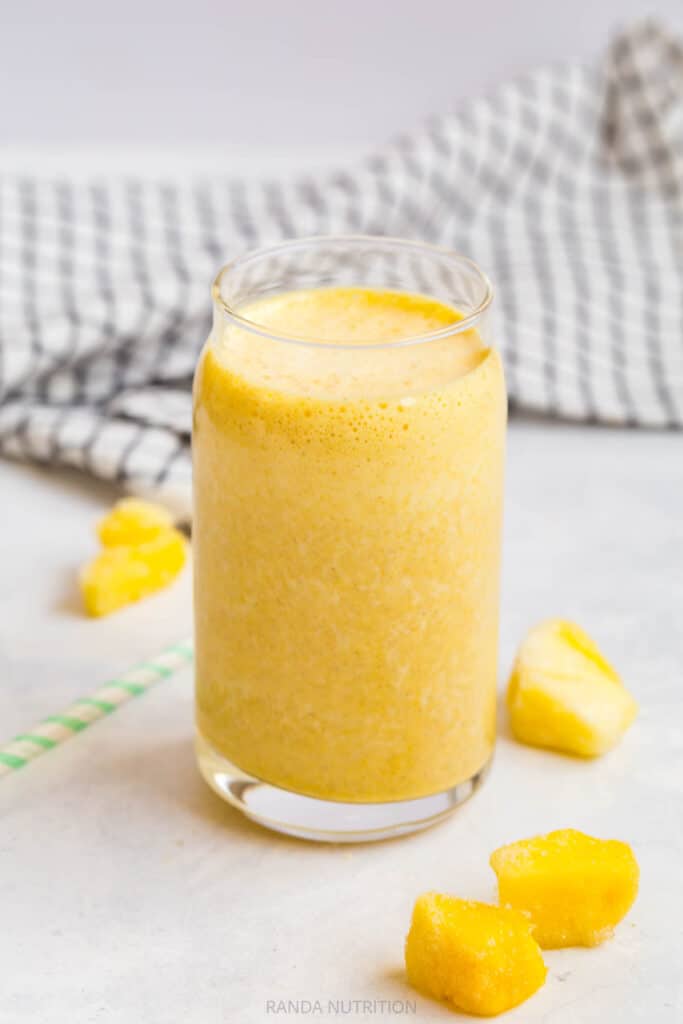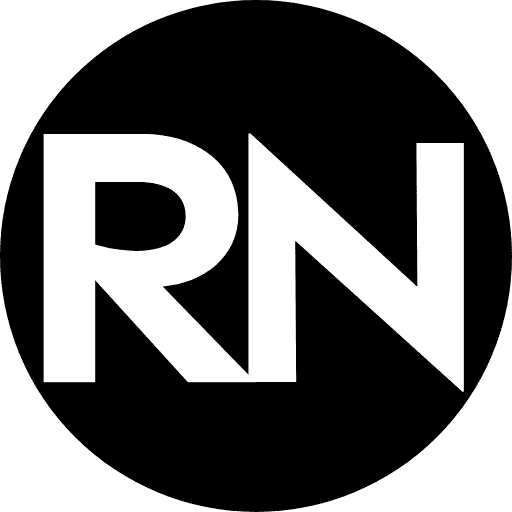 Save This Recipe!
Enter your email below & I'll send it straight to your inbox. Plus you'll get great new recipes every week!

Disclosure: This post contains affiliate links for your convenience. As an Amazon Associate, I earn from qualifying purchases.
What I love about this Recipe
High in Protein. Depending on the protein powder you use, this pineapple turmeric smoothie recipe has 38 grams of protein.
High in Fiber. One serving has 9 grams of fiber!
Tropical Taste. Thank you pineapple!
Quick and easy. Seriously, it only takes about 3 minutes to make.
Protein Pineapple Turmeric Smoothie Ingredients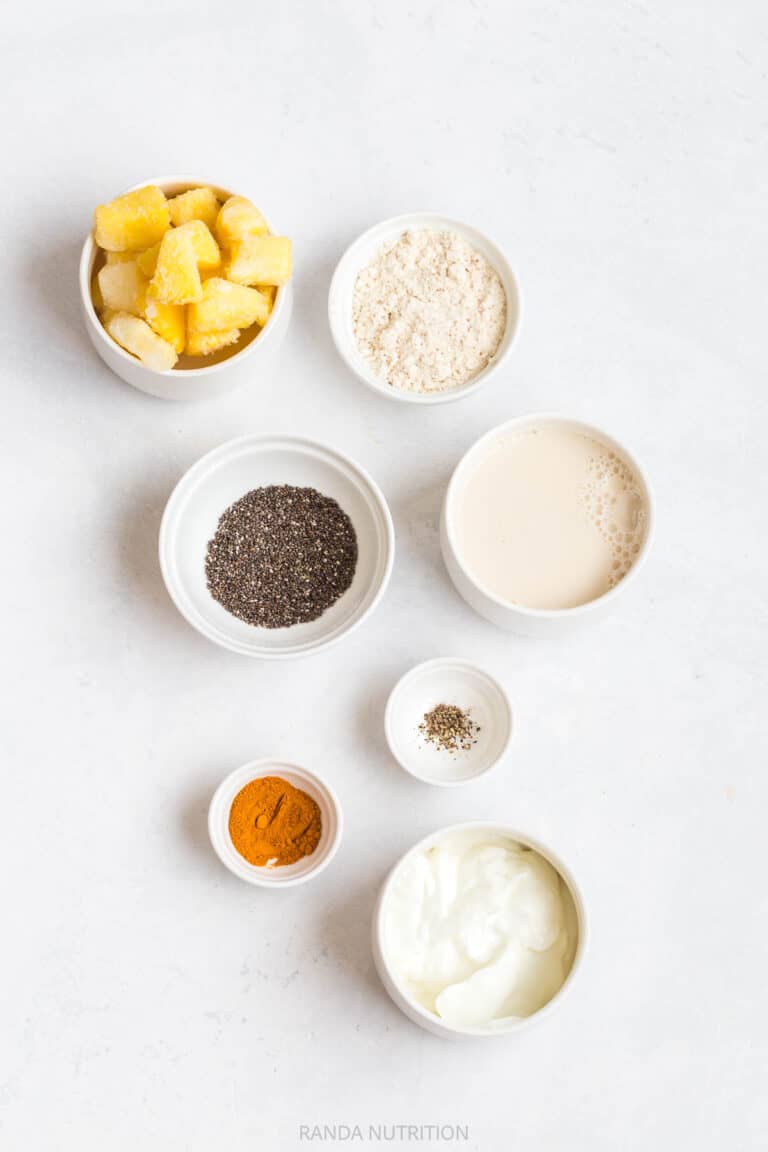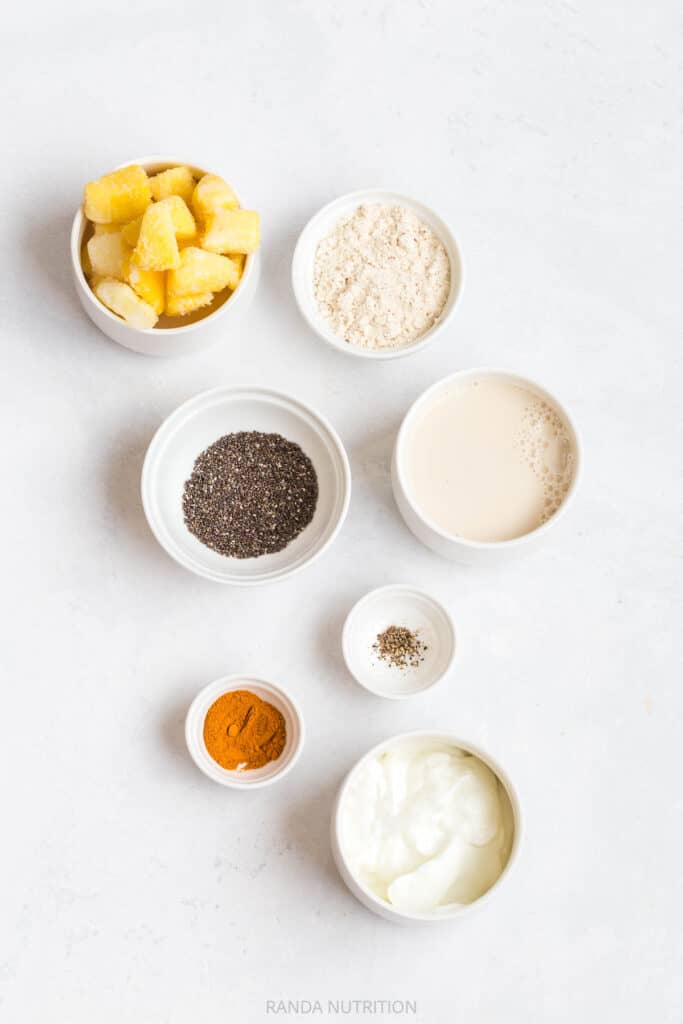 Milk of choice. I used unsweetened almond milk but you can use cashew milk, dairy milk, or whatever you want. If you use ultrafiltered milk, you'll get an added boost of protein.
Vanilla protein powder. You could also use unflavored protein powder, but vanilla gives it that creamy flavor base.
Chia seeds. You know me, anytime I have the opportunity to sneak in chia seeds I take it. This adds a little extra protein and a boost of fiber. Chia seeds also are a source of healthy fat, which helps with turmeric absorption.
Frozen pineapple chunks. You could use fresh pineapple but frozen will thicken up the shake.
Greek yogurt. You can leave out the yogurt if you're dairy free, but I like the added creaminess it adds.
Turmeric. Ground turmeric has numerous health benefits. It's a natural anti-inflammatory and can help with muscle soreness and recovery.
Pepper. Adding a pinch of black pepper increases turmerics bioavailability (John Hopkins Medicine states up to 2000%)!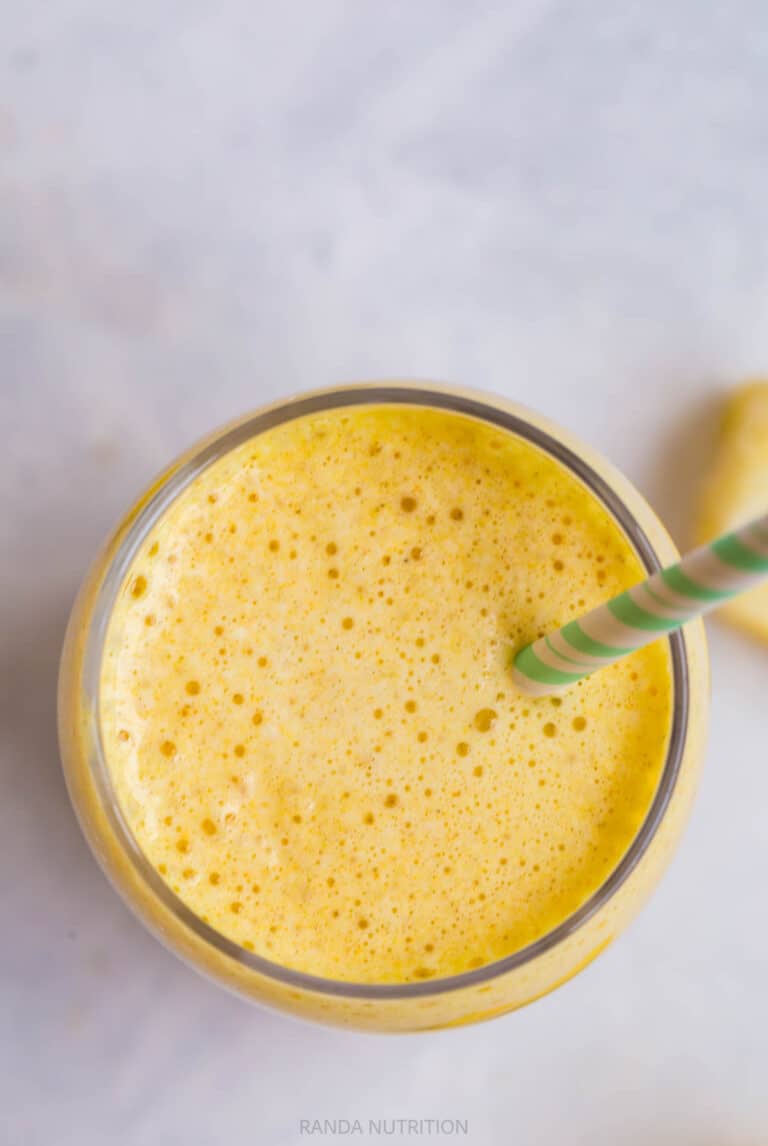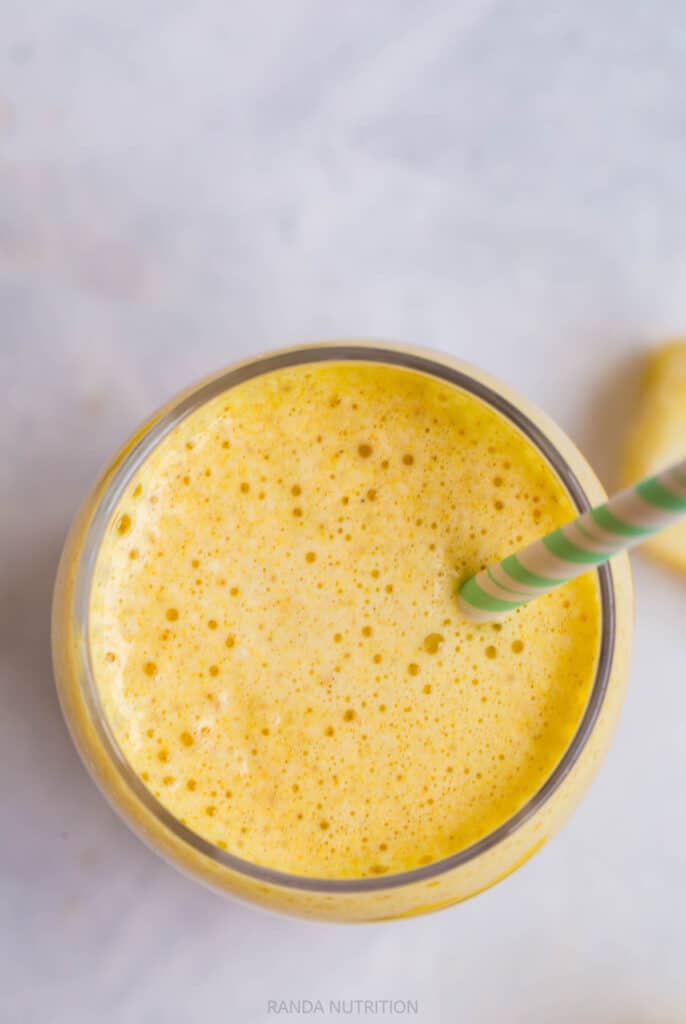 Recipe Variations and Substitutes
We all have different tastes, so here are some substitutions or additions to this anti-inflammatory turmeric smoothie recipe.
Swap chia seeds for flax seeds. If you don't have chia on hand, but have plenty of flax, go for it.
Bananas. Listen, I'm not a banana girl but if you are, adding half or a full banana will only add to the creamy tropical flavor.
Spinach. If you want a green smoothie, you can blend in spinach to give a hidden veggie boost.
Ginger. You can add a little powdered or fresh ginger to the smoothie to add a little spice. A little is key here. Start small (like 1/4 teaspoon) and work your way up.
Sweeten to taste. If this smoothie recipe isn't sweet enough for you, you can add a little honey or monk fruit and adjust it to your liking.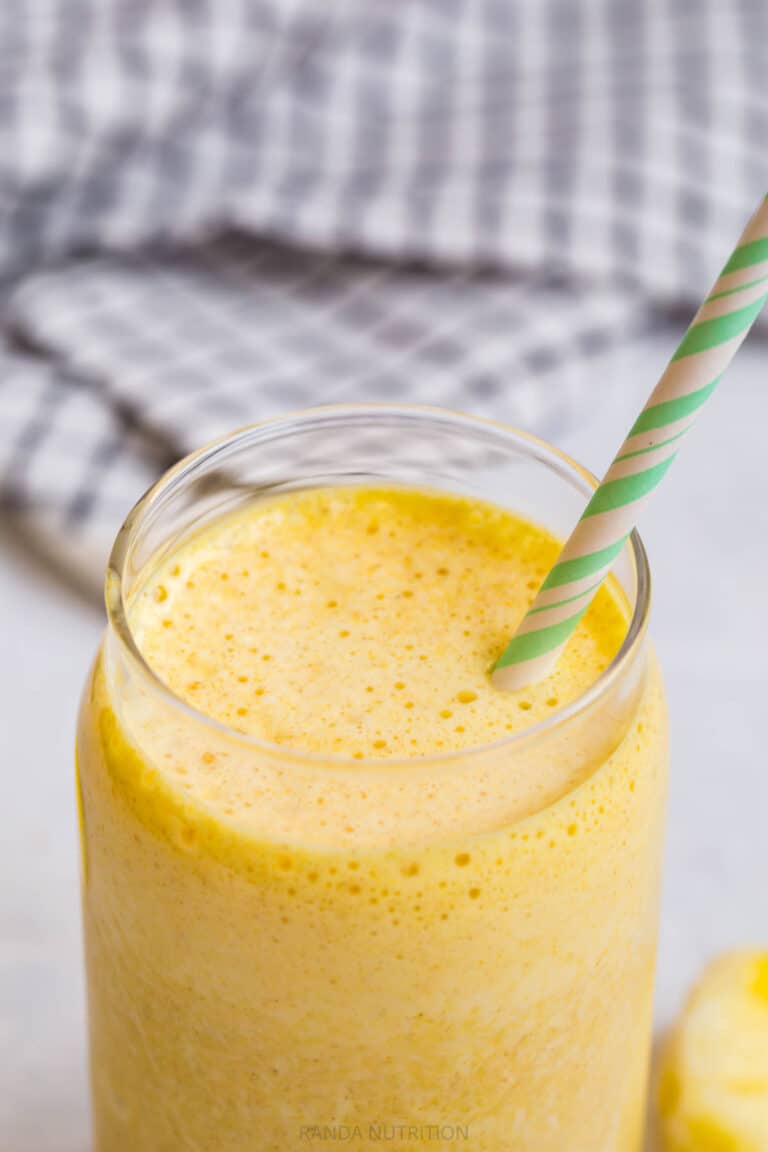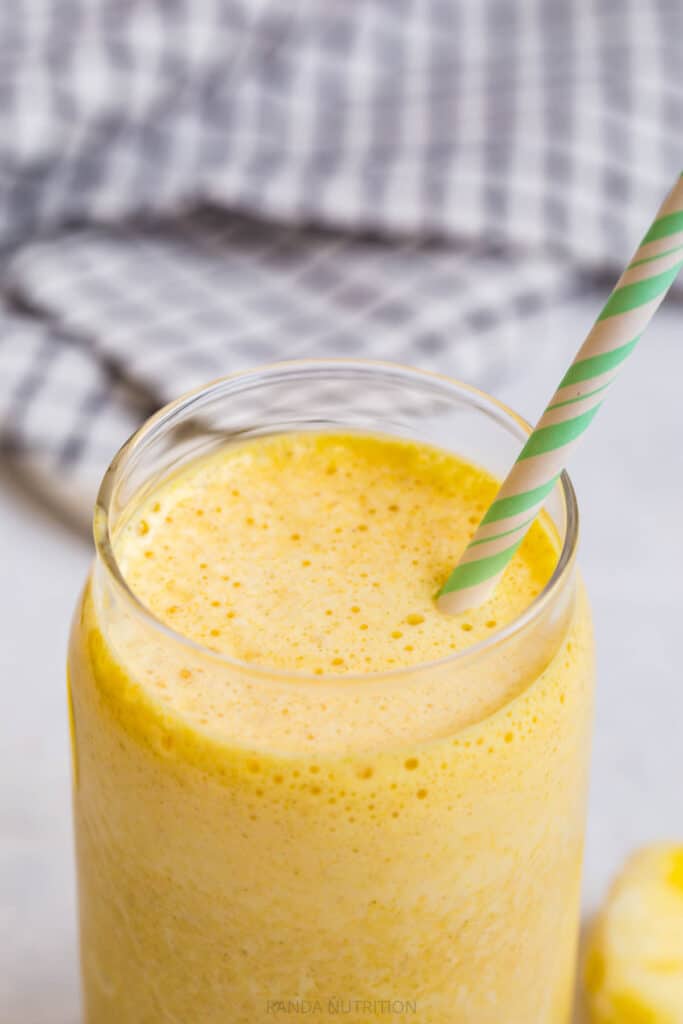 Health Benefits of Pineapple and Turmeric
So what does pineapple and turmeric do?
Turmeric
Turmeric (also known as curcumin) helps reduce inflammation, has antioxidant properties, may have a hand in reversing heart disease, and has shown signs of helping with depression.
Pineapples
Not only do pineapples provide you with vitamins and minerals, but they are also high in fiber. Pineapples contain an enzyme called bromelain which with inflammation, promotes tissue healing, and helps with digestion.
How to Make a Pineapple Turmeric Smoothie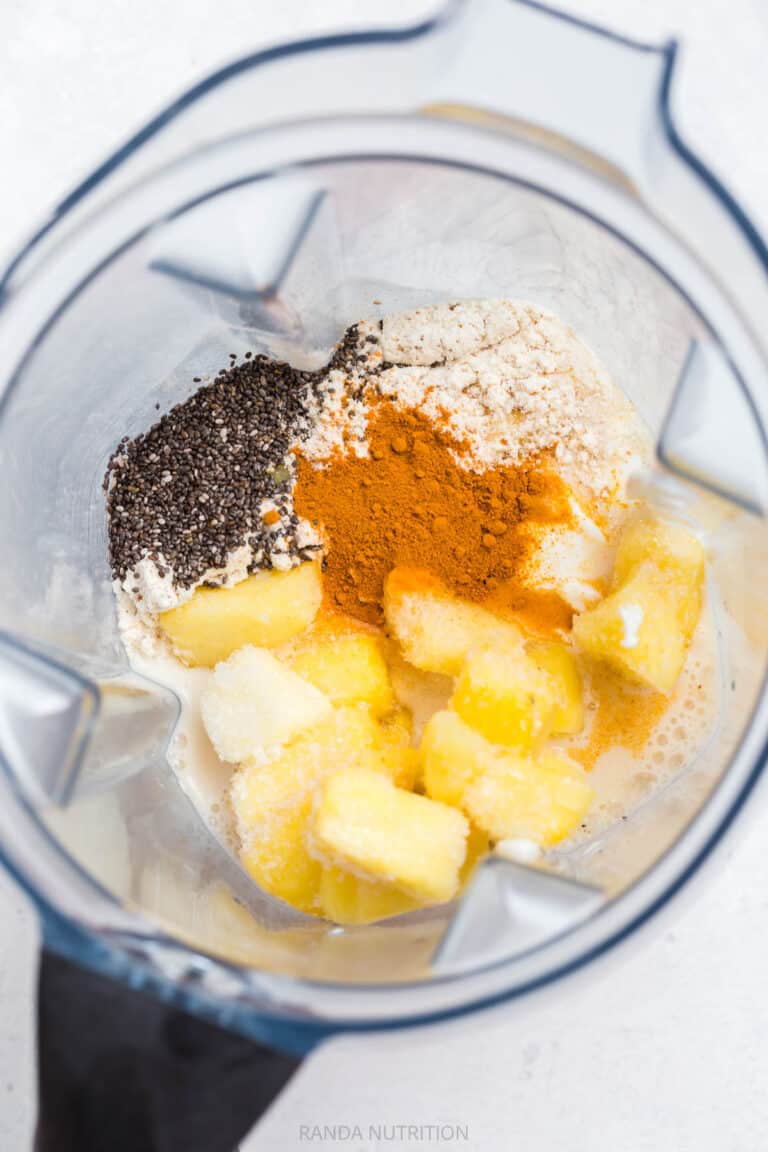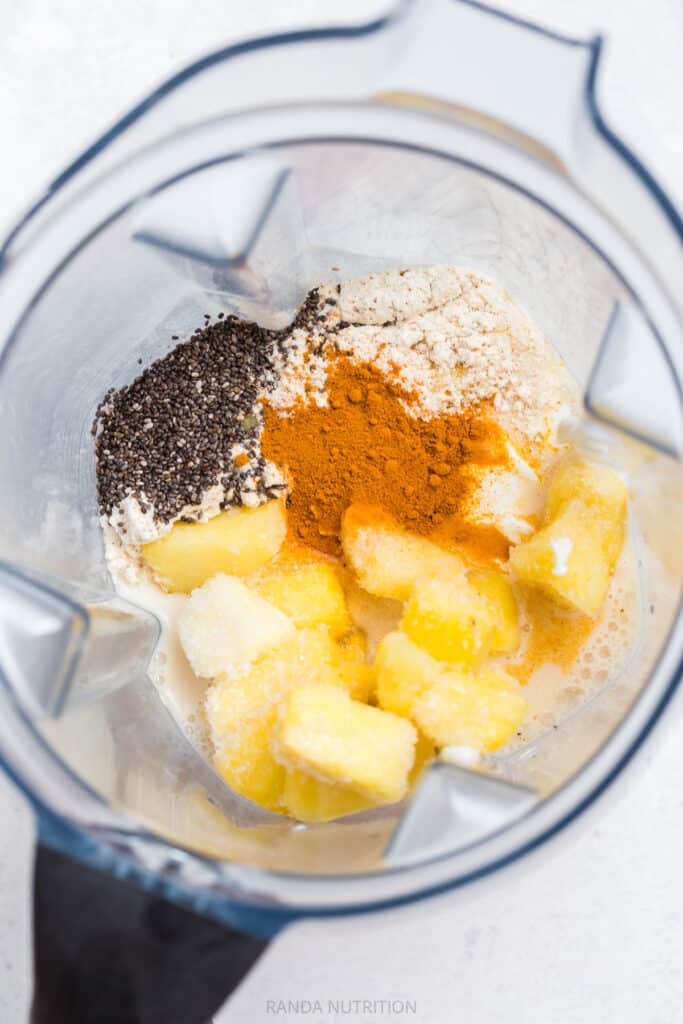 What I love about smoothies is that they're no fuss.
Simply add all the ingredients to a blender.
Blend until smooth.
Pour into a glass or shaker cup and enjoy.
You're done. That's all there is to making this turmeric pineapple smoothie recipe.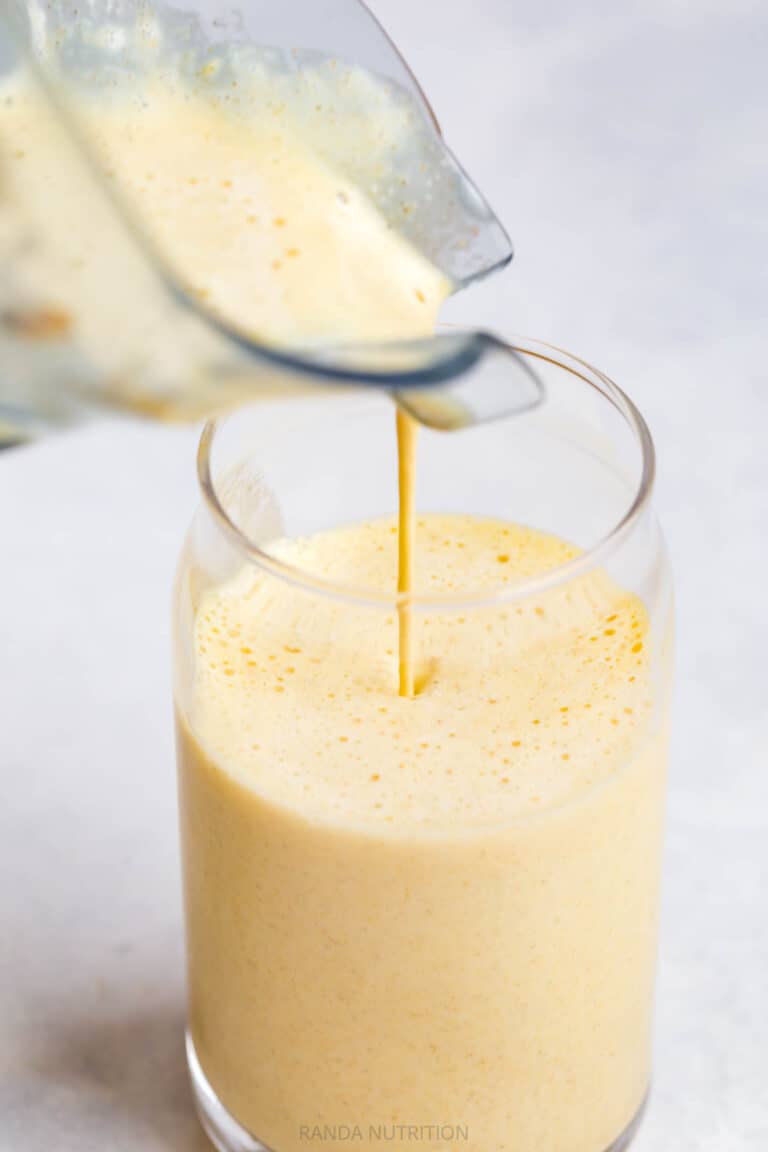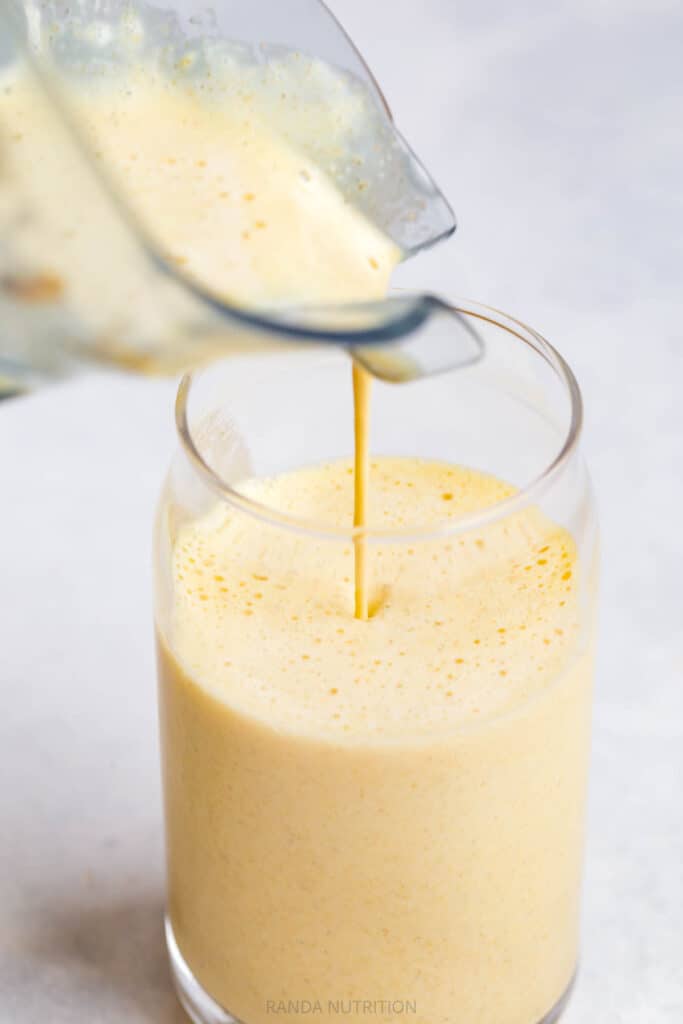 Breakfast Smoothies to Try
If you love morning smoothies as much as I do. Check out these top 3 smoothie recipes:
Protein Pineapple Turmeric Smoothie Recipe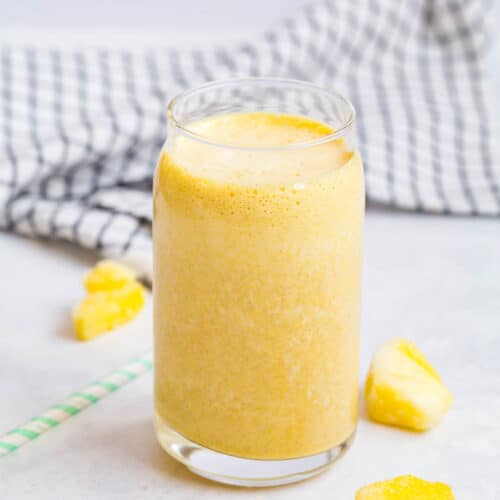 Get a healthy and flavorful start to your day (or post-workout) with this protein pineapple turmeric smoothie recipe. Indulge in the tropical taste of pineapple while reaping the benefits of anti-inflammatory turmeric. This quick and easy smoothie is the perfect pick-me-up.
Ingredients
1

cup

unsweetened almond milk

or milk of choice

1

tablespoon

chia seeds

1

scoop

vanilla protein powder

1

cup

frozen pineapple

1/2

cup

0% plain greek yogurt

1

teaspoon

ground turmeric

pinch of black pepper

optional 1-2 teaspoons honey

if you want it sweet
Instructions
Add all the ingredients to a blender. Blend your smoothie for at least 30 seconds or until it's smooth and creamy. Give it a taste, if you want it sweeter, add some honey. You can also add ice to the blender to make it even more refreshing.

Pour into a glass, grab a straw, and enjoy.
Nutrition
Serving:
1
serving
Calories:
354
kcal
Carbohydrates:
37
g
Protein:
38
g
Fat:
9
g
Saturated Fat:
1
g
Polyunsaturated Fat:
4
g
Monounsaturated Fat:
2
g
Trans Fat:
0.03
g
Cholesterol:
5
mg
Sodium:
605
mg
Potassium:
521
mg
Fiber:
9
g
Sugar:
20
g
Vitamin A:
106
IU
Vitamin C:
80
mg
Calcium:
638
mg
Iron:
2
mg