30+ Air Fryer Meal Prep Recipes
Meal prep is a great way to ensure that you have all your meals ready to go throughout the week. Prepping your meals ahead of time is key to stick to your meal plan, and something I urge clients to do. These Air Fryer Meal Prep Recipes are perfect for any night of the week, work lunches, and even weekends.
Meal planning is a great way to save money and time, but you may find it difficult to stick to a weekly meal plan. You are not alone, many people get unmotivated by the middle of the week and end up giving up. This is where meal prepping ahead of time can save you.
Disclosure: This post contains affiliate links for your convenience. As an Amazon Associate, I earn from qualifying purchases.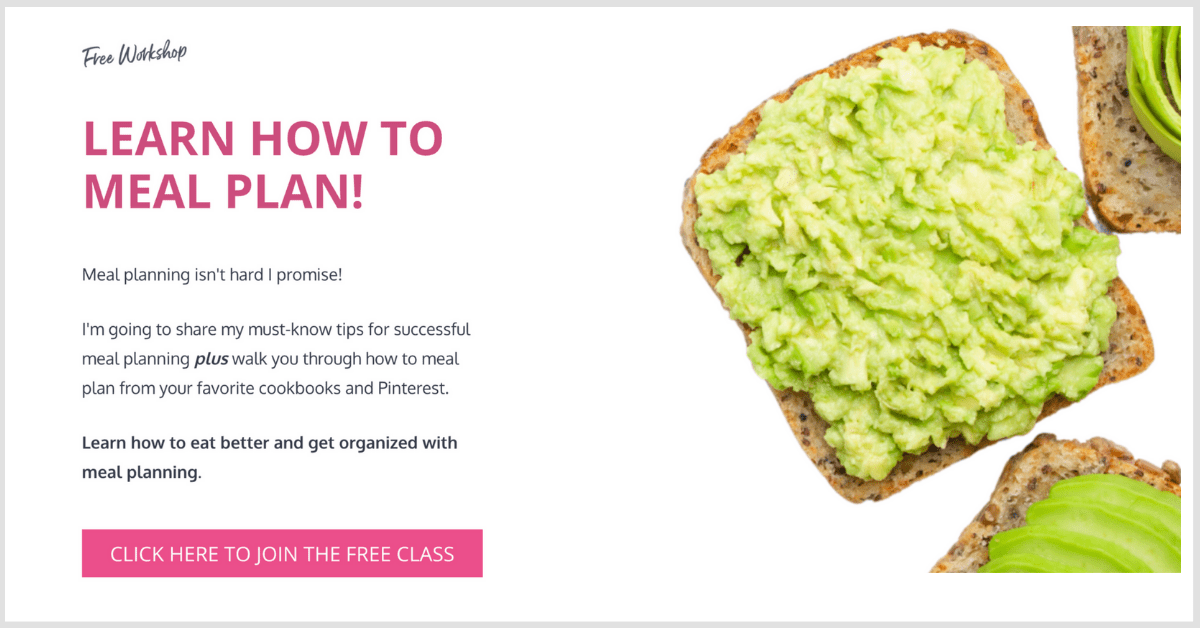 Air Fryer Meal Prep Recipes
We're going to talk about air fryer meal prep ideas.
There are so many options out there for meal prep recipes, but I like the idea of using the air fryer (yes, there is more to the air fryer than cooking frozen french fries).
The air fryer is one of my favorite appliances.
It not only makes my favorite meals healthier (by using less oil), it is so versatile with what you can cook in it.
I have the Ninja Foodi, which is a pressure cooker, slow cooker, air fryer, all in one. It does a ton more too but these three what I use it for the most.
My oven also has a built-in air fryer, and I may or may not have another air fryer coming in the mail sometime soon.
Aside from the Foodi, here are some popular air fryer options:
Using your air fryer for meal prep is a great way to plan ahead, save time and keep you on track with your weekly meal plan.
It's quick, it's easy, and it allows me to still use my oven and stove to prep one meal and use the fryer to make others. This simple kitchen appliance helps cut my meal prep time in half.
Air Fryer Recipes on Randa Nutrition
My clients have been telling me their favorite ways to use an air fryer is to cook up vegetables (green beans seem to be a big winner).
I haven't done too many healthy air fryer recipes on Randa Nutrition, which is something I will work on.
That being said here are some Air Fryer cookbooks to try.
Air Fryer Chicken Meal Prep Recipe
With so many fun air fryer recipes that use chicken, you are bound to find something that your entire household will love.
From hot wings to air fryer chicken tenders, there's so much you can do with chicken in this appliance.
These Chicken Air Fryer meal prep recipes not only give you great ideas to use up your chicken, but they make a delicious healthy dinner, simple snacks, and even lunches.
Air Fryer Meal Prep Recipes with Seafood
Seafood makes for an amazing meal. Whether you are meal prepping for lunch or dinner, there are several different meal prep recipes that will work perfectly when made with seafood.
A favorite of my clients is air fryer shrimp, they cook up the shrimp ahead of time (sprinkled with garlic powder, salt, and pepper) and use it for tacos, salads, and stir-fries.
Other Air Fryer Recipes
If you find yourself wanting to branch out from Chicken or Seafood, there are several other meal prep recipes that you can choose from.
Whether you just want to meal prep eggs for lunches and breakfasts, or you want a whole dinner ready in minutes, these recipes are sure to help.
With several different options, including vegan dishes, meal prep is easy with your air fryer.
When it comes to meal prepping with your air fryer. There are several recipes that can help to get you started. Don't get bored of meal planning and prepping again with this fantastic list.

Happy Meal Prepping everyone!