20+ Easy Air Fryer Appetizers
Enjoy these Air Fryer appetizers year round – they're not just for Game Day anymore. 😉 There are many reasons to fall in love with the Air Fryer. It's the best way to make your favorite appetizers in a healthier way, without deep frying. Another bonus? The Air Fryer cooks fast!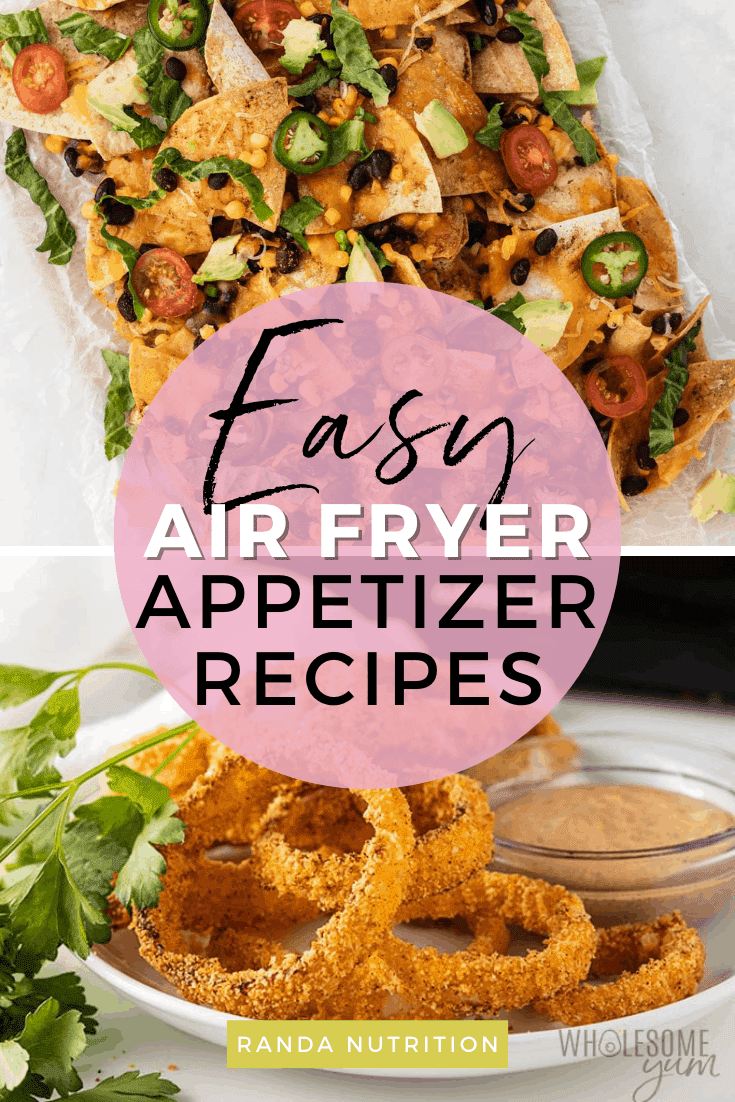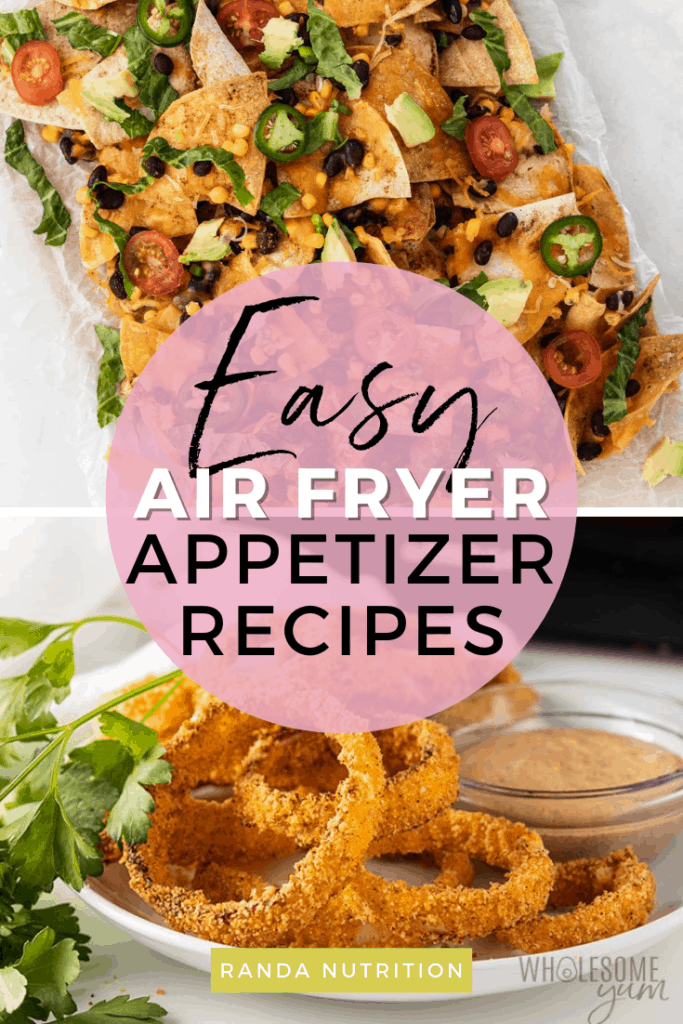 Disclosure: This post contains affiliate links for your convenience. As an Amazon Associate, I earn from qualifying purchases.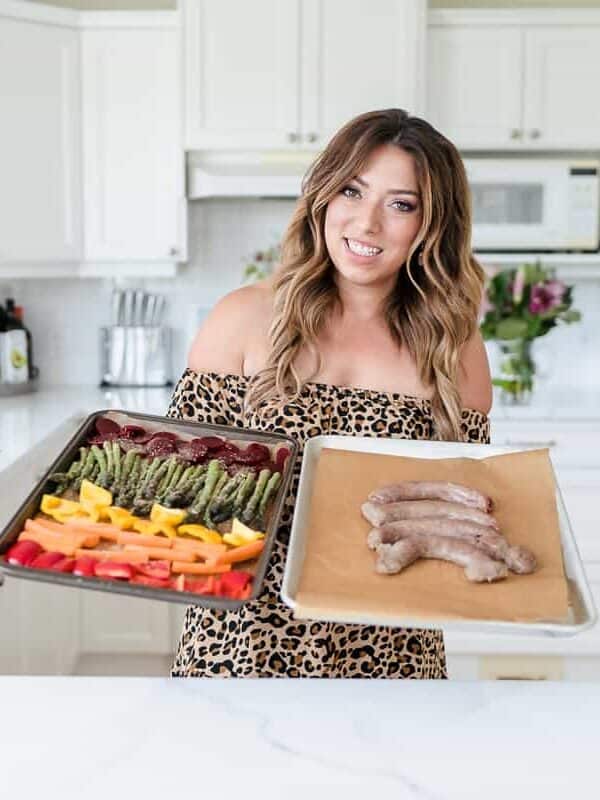 Get Your Nutrition Back On Track
Sign up for FREE 3 Day Challenge
Learn the customized nutrition for your specific needs.
How much you should really be eating.
and so much more.
Best Frozen Foods for Air Fryer
Can you cook frozen foods in the air fryer? Yup! This makes using an air fryer (or air crisper) that much easier.
Here's a list of my favorite frozen snacks to put in the fryer (cooking times vary, consult your air fryer's manual).
Chicken wings
Bao and other chicken or pork dumplings (Costco has a delicious frozen option that I like to treat myself to every so often).
Chicken strips
Fries and sweet potato fries
Frozen meatballs
Shrimp
Chicken breasts
Veggie burgers and "sliders"
Perogies
Frozen Pizza
Cauliflower (add panko and Frank's Red Hot Sauce for "buffalo cauliflower wings").
Yes, you can cook up air fryer mozzarella balls and air fryer mozzarella sticks. As always, moderation is key…don't eat the whole batch.
Easy Air Fryer Appetizers
Disclaimer: are these recipes 100% "healthy". No, but the air fryer does reduce the amount of calories and unhealthy fats substatially thanks to it being air fried instead of deep fried.
That being said, as a Certified Holistic Nutritionist, I believe that we should eat whole foods the majority of the time but still enjoy or favorite treats now and then. That's what I call realstic nutrition.
So enjoy, but enjoy them with a side of veggies at your appetizer night.
What Air Fryer Do I Use
There are so many air fryers out there, I personally use the Ninja Foodi's air crisper function.
Air Fryer Appetizer Recipes
A common question is does the air fryer have to preheat? This is something you will have to check your manual on. Some do, some don't. Air Fryer World has a really good guide on this subject.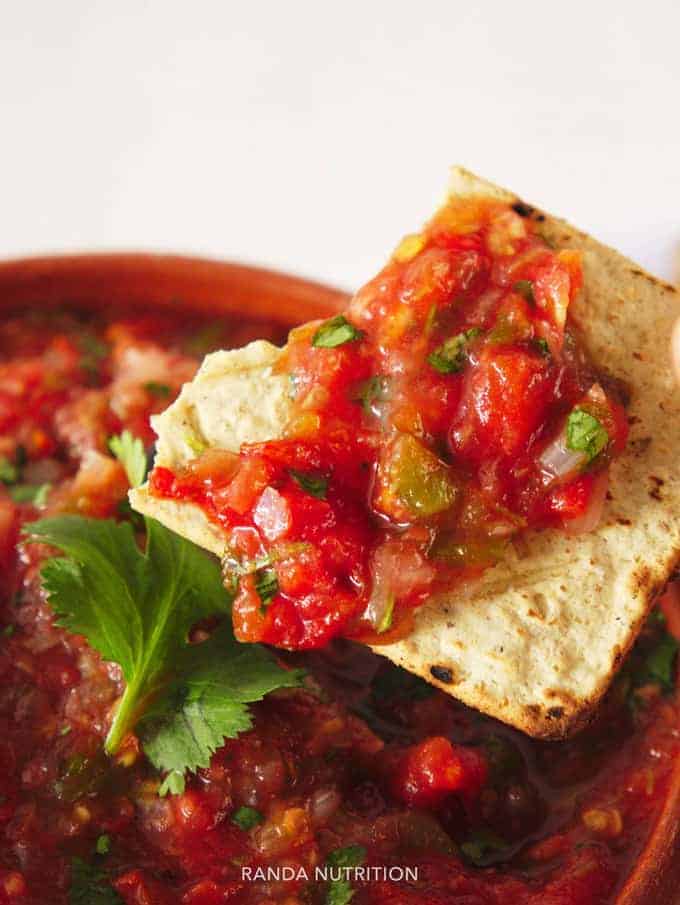 First of all, let's start with a recipe from Randa Nutrition. This air fryer salsa is not only easy to make, but tastes amazing! Good with tortillas, over burrito bowls, and more.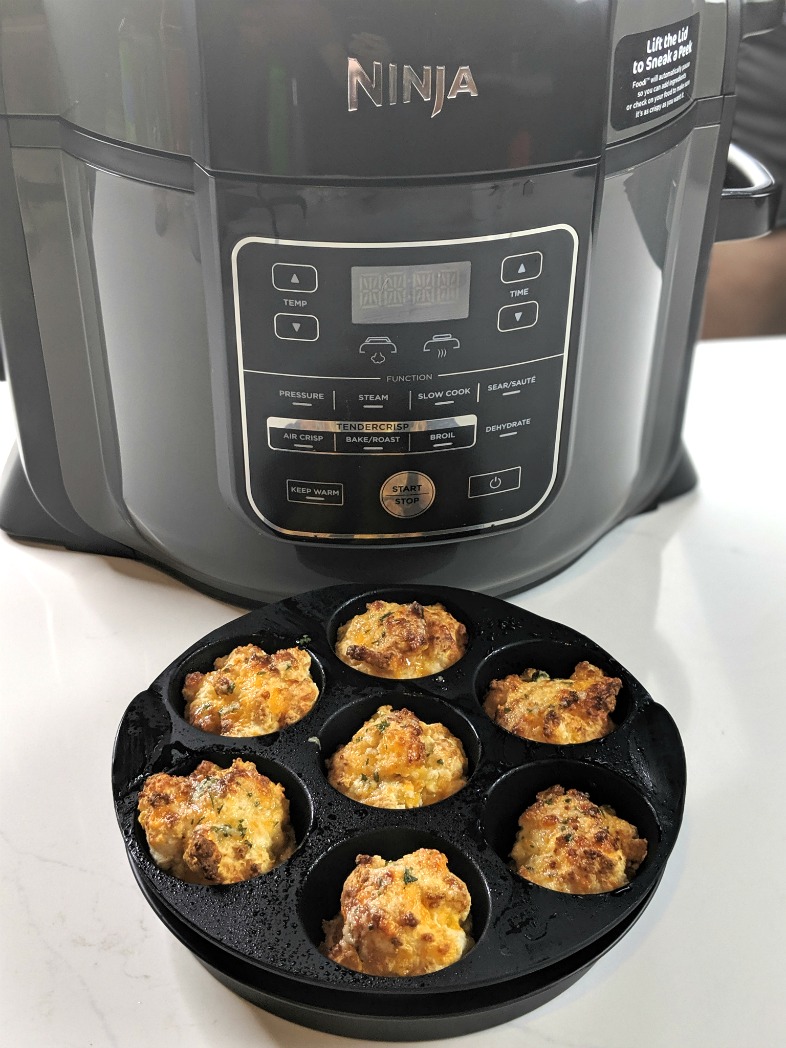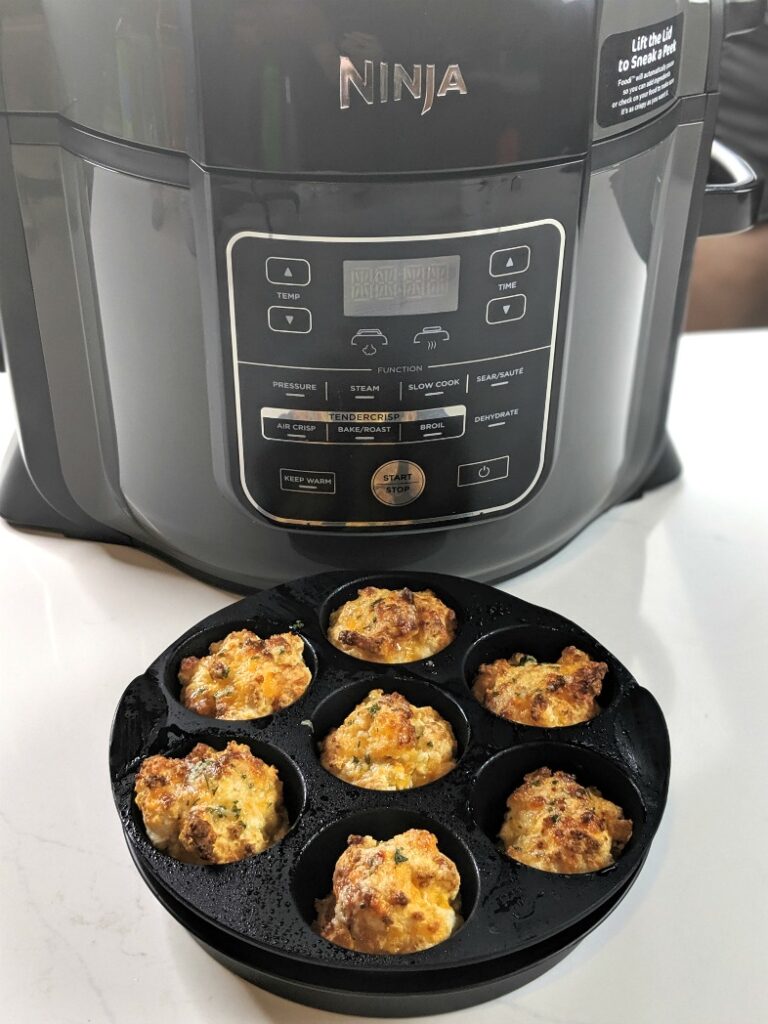 One of my favorite recipes to make in the Air Fryer is these copycat Cheddar Bay biscuits. They're delicious, and give me that Red Lobster fix, without the lobster price tag.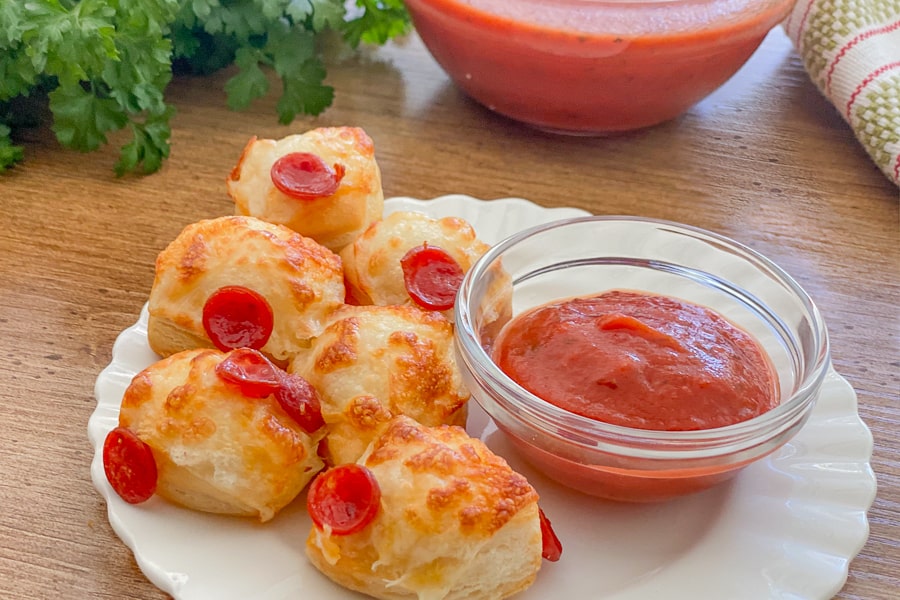 I am always looking for new ways to use my kitchen gadgets. These Air Fryer pizza rolls are a great lunch or snack idea for the whole family! With all of the time we have spent together over the past few months, these pizza bites were a fun change to the normal around here.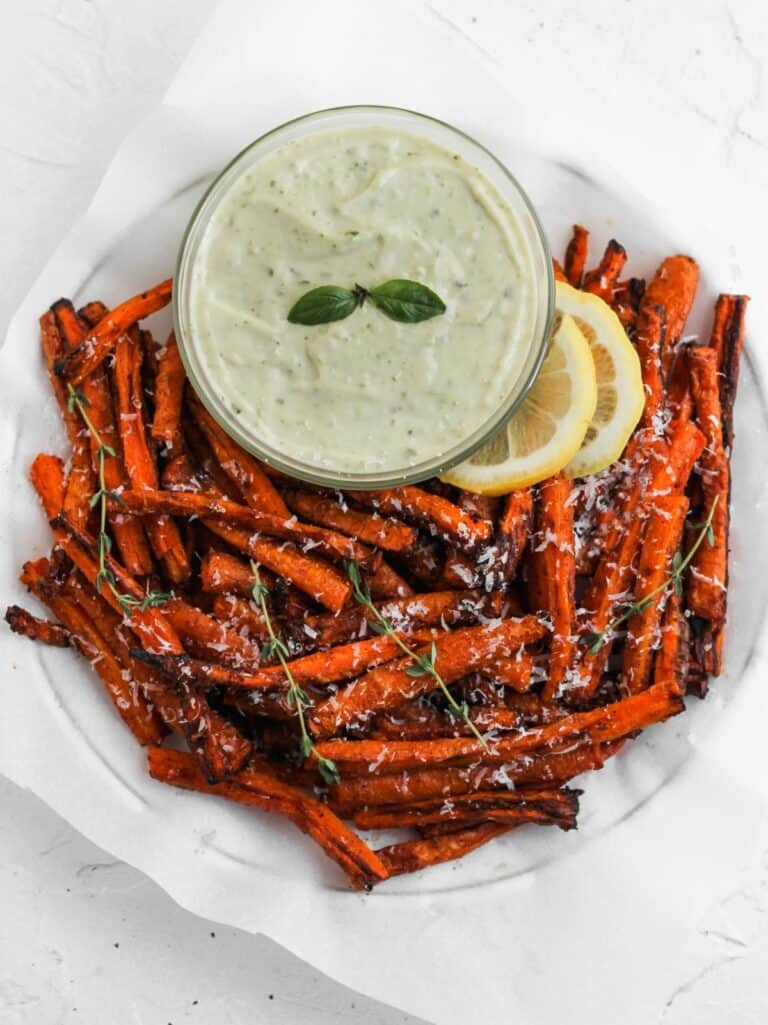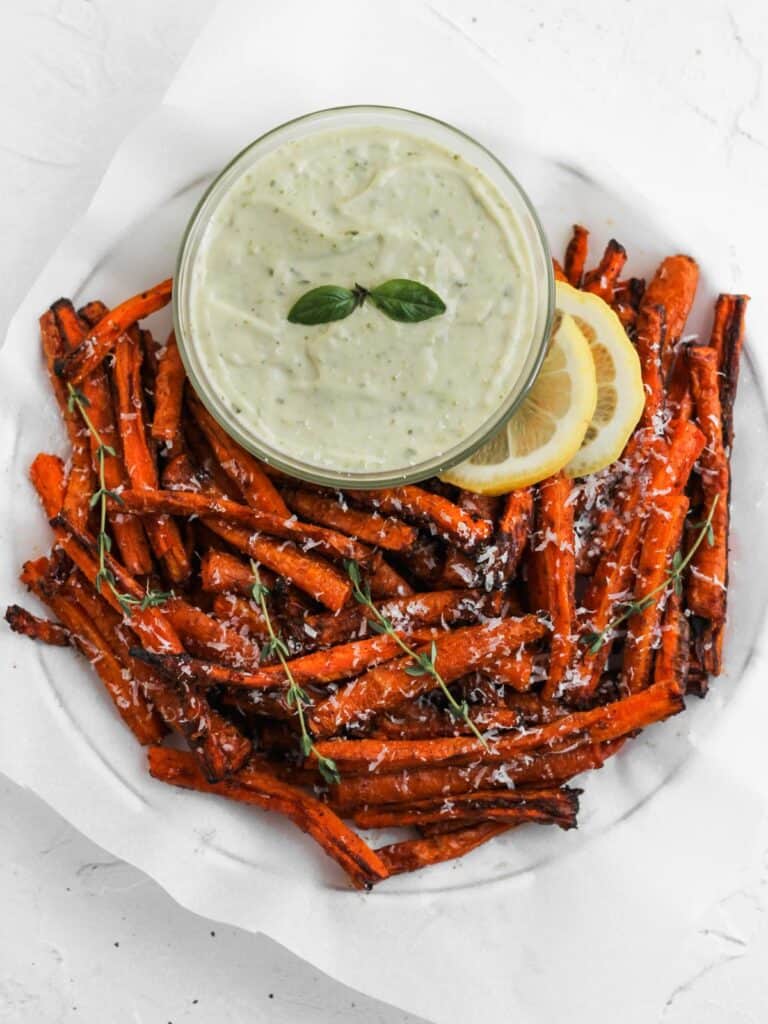 Air fryer carrot fries are a great healthy snack. They're packed full of great flavor and good for you too!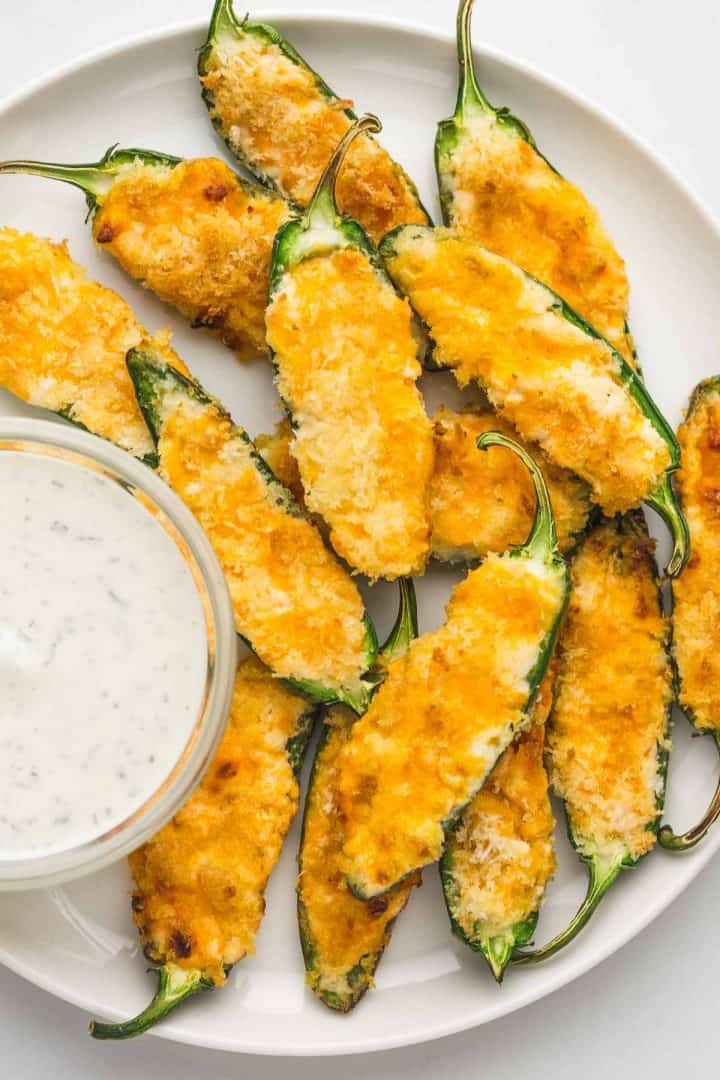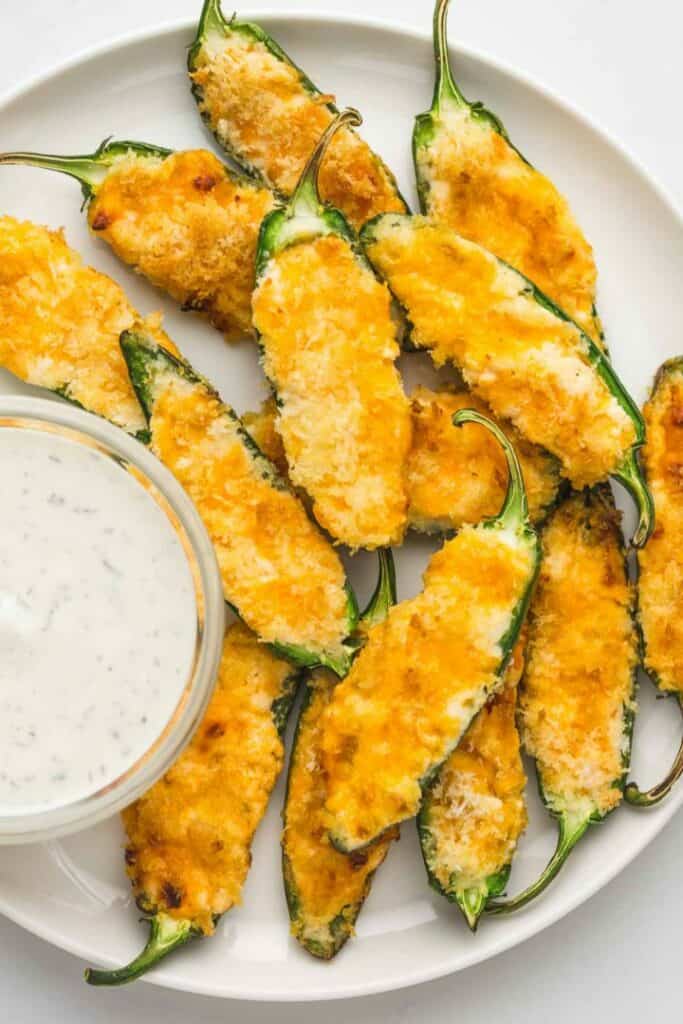 These Air Fryer jalapeno poppers are perfect for a game-day snack, or to be served as an appetizer any day!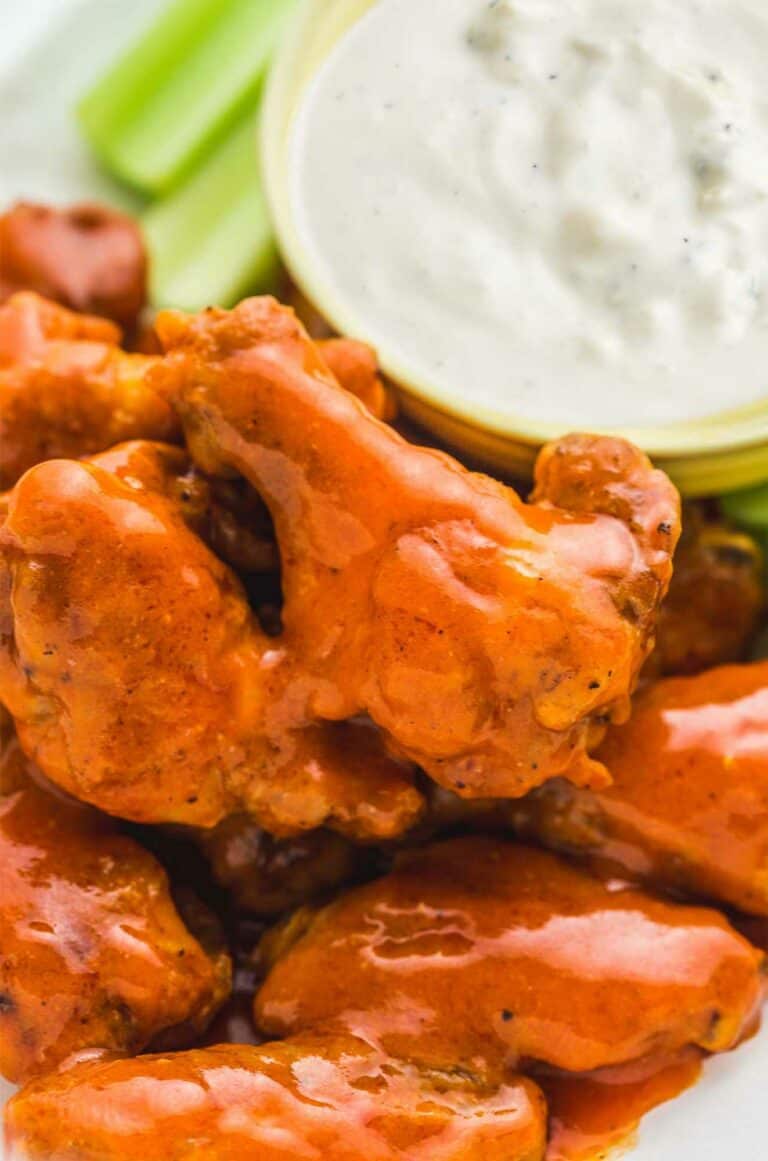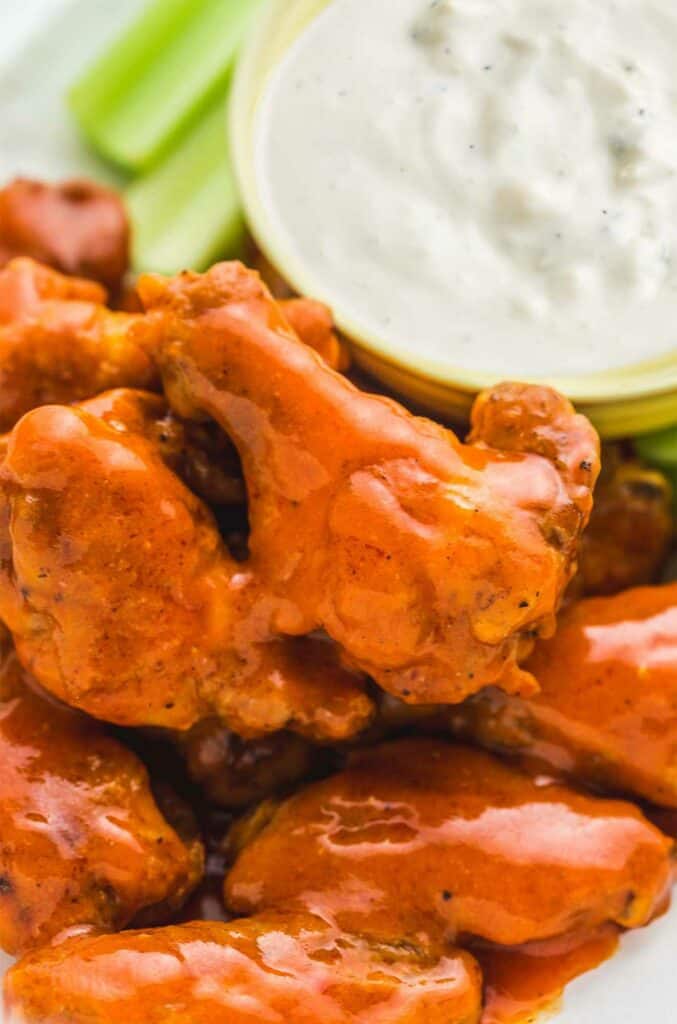 Crispy Air Fryer chicken wings are made so tender and juicy from the inside, and crispy on the outside without deep-frying! Toss with homemade buffalo wing sauce for the best ever Air Fryer buffalo wings, and serve with fresh celery sticks and blue cheese dip.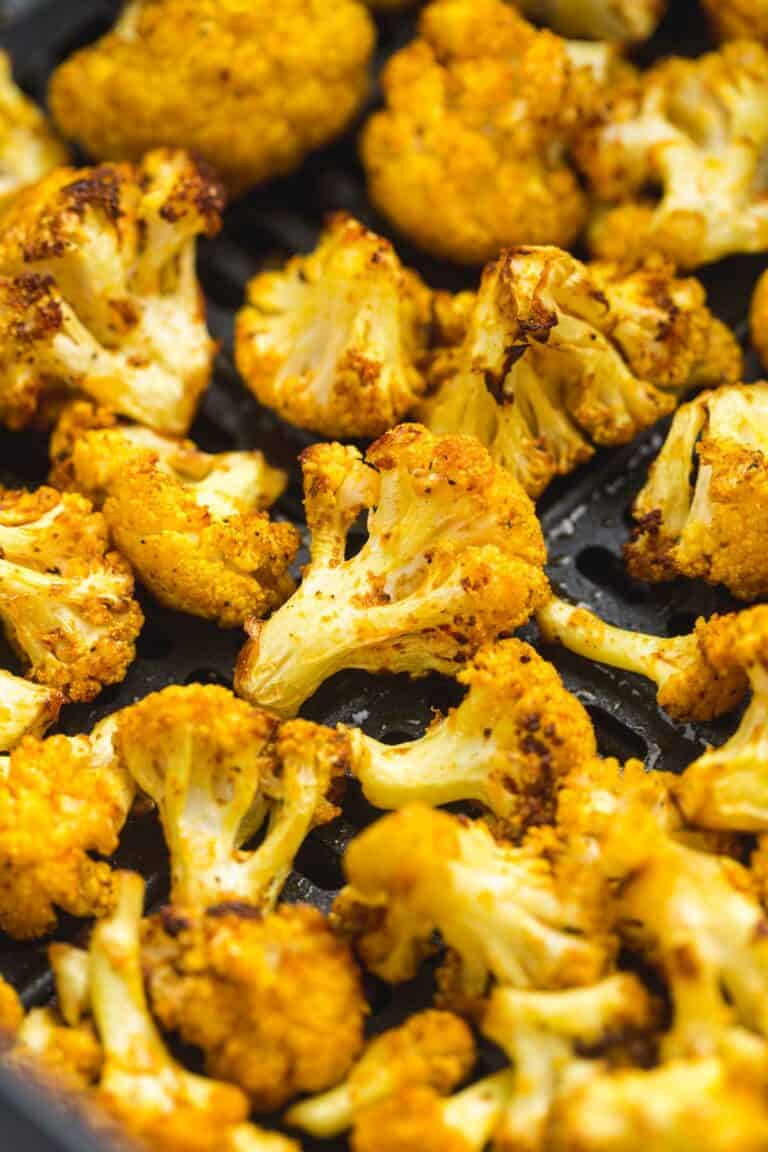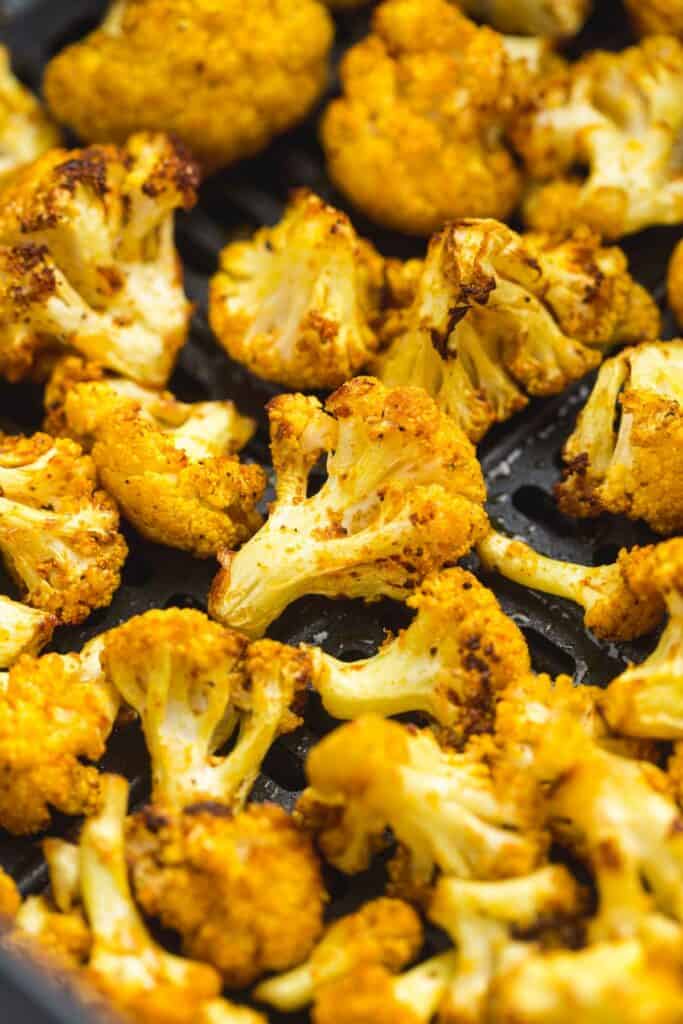 This crispy Air Fryer cauliflower requires only 15 minutes to make! It's delicious and flavorful. I'd definitely add some buffalo sauce to make it finger-licking good.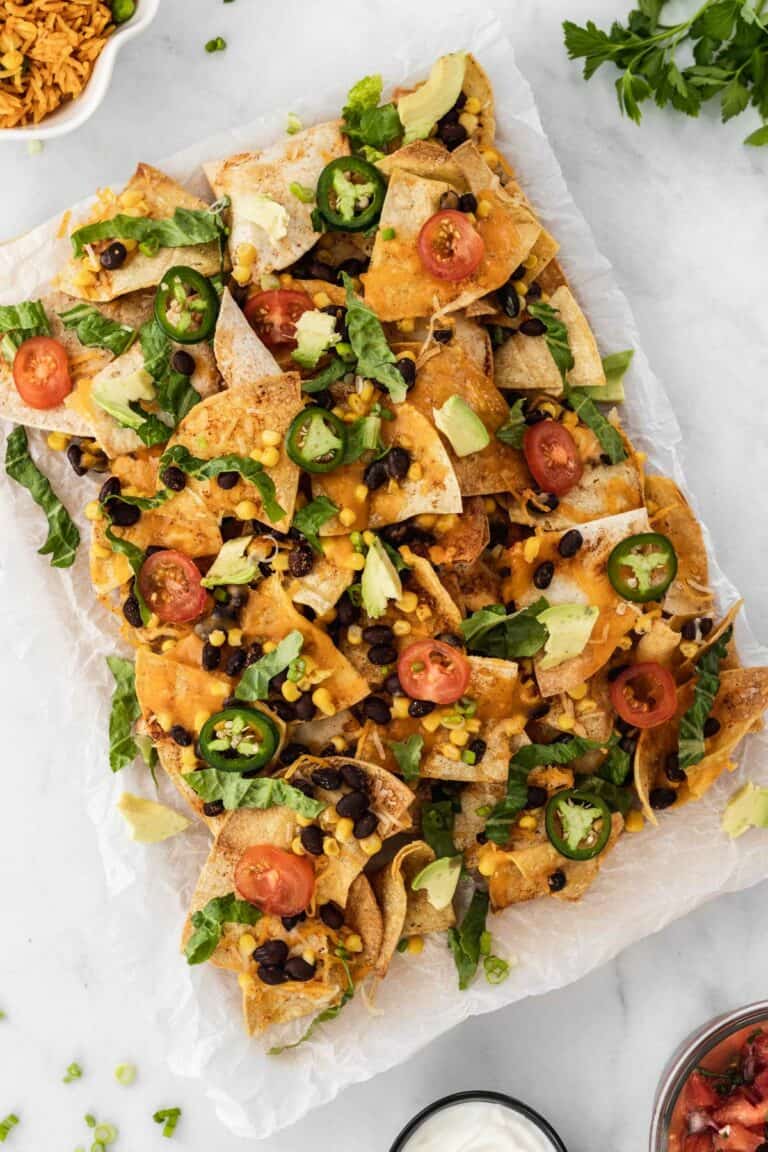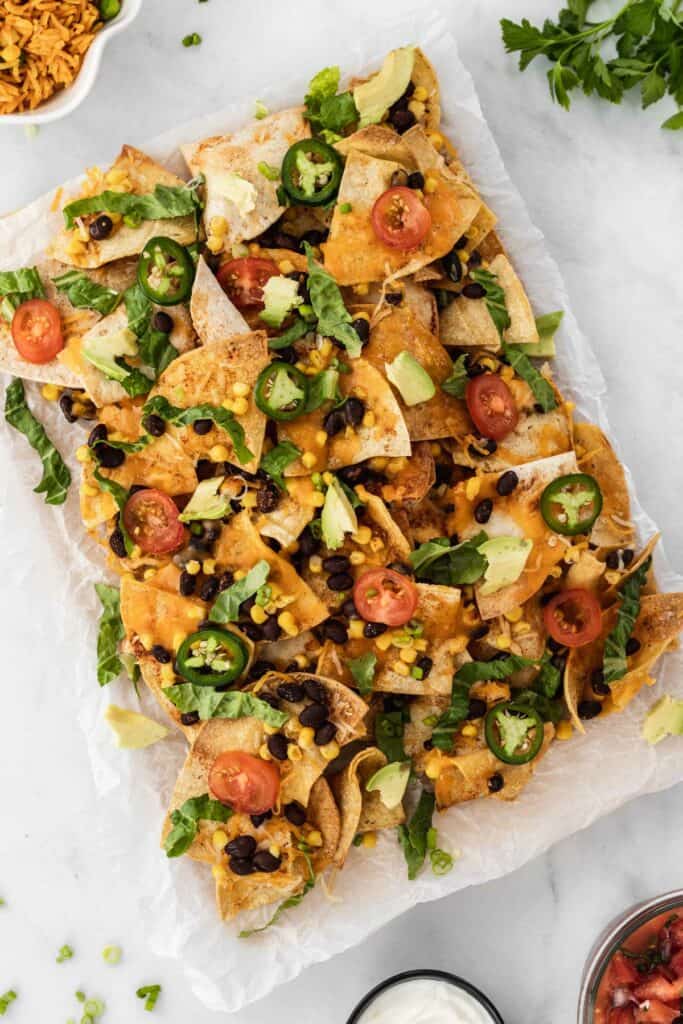 Air fryer nachos are the best snack for any size crowd! Full of hearty ingredients, they're healthy and sure to keep you full for hours!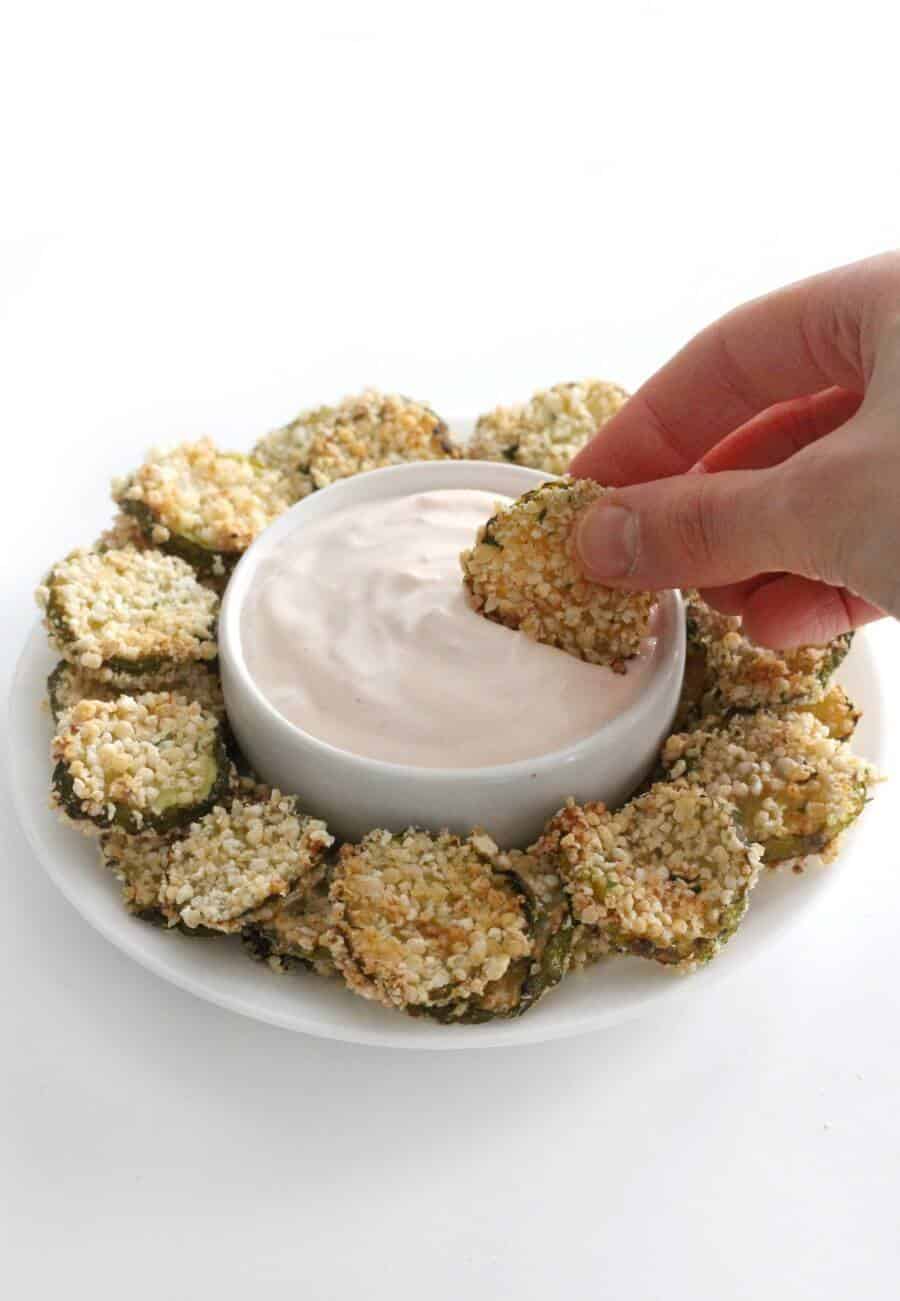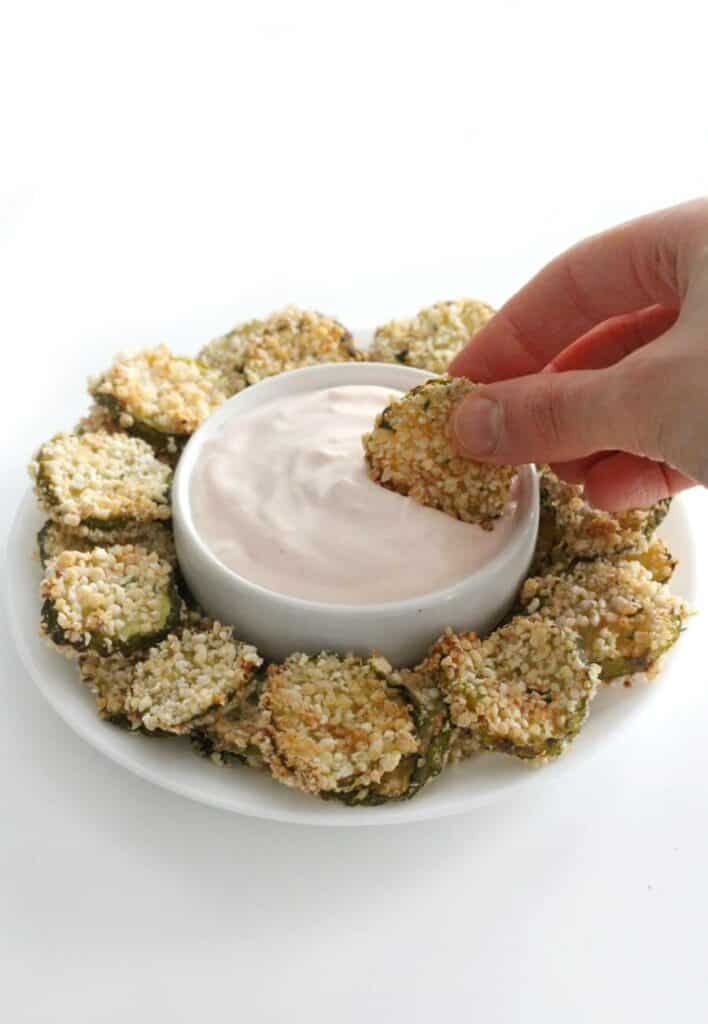 Air fried pickles are a healthier version of the classic deep-fried Southern recipe. Mix and match the dipping sauces to hit this appetizer out of the park.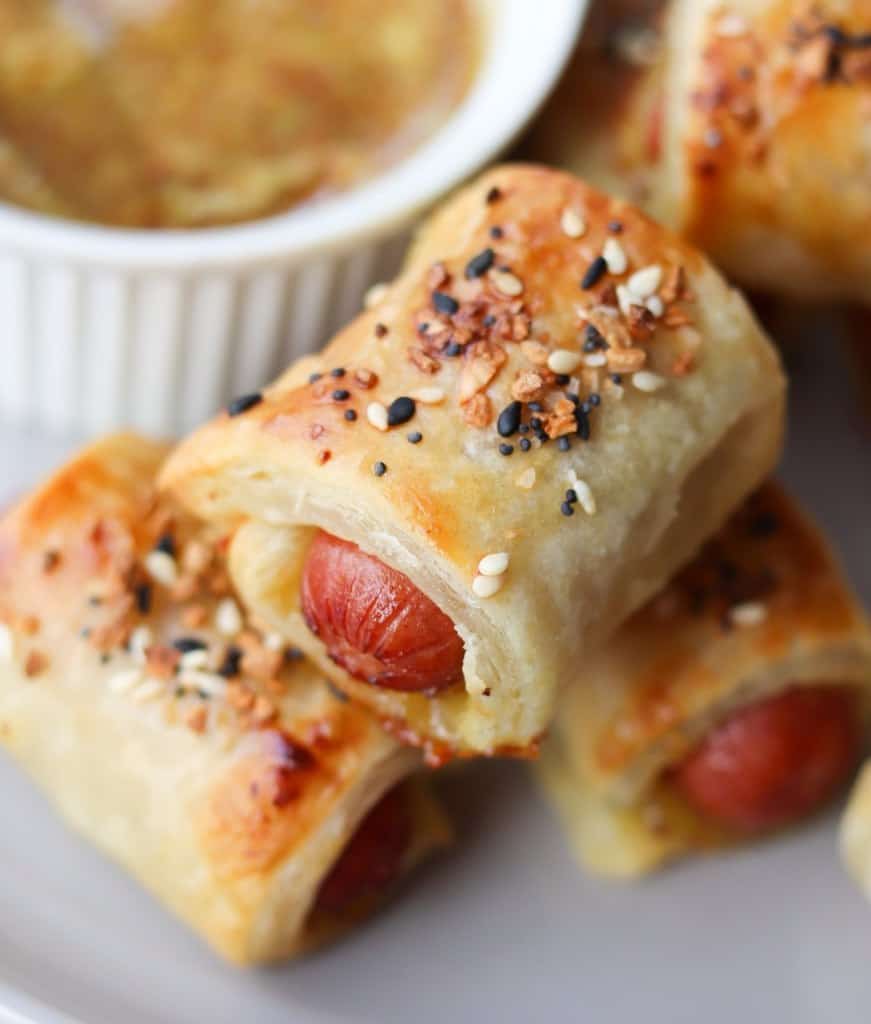 Super tasty as an appetizer or a lunch box treat, these Air Fryer pigs in a blanket are so easy to make! They'll become a staple for sure.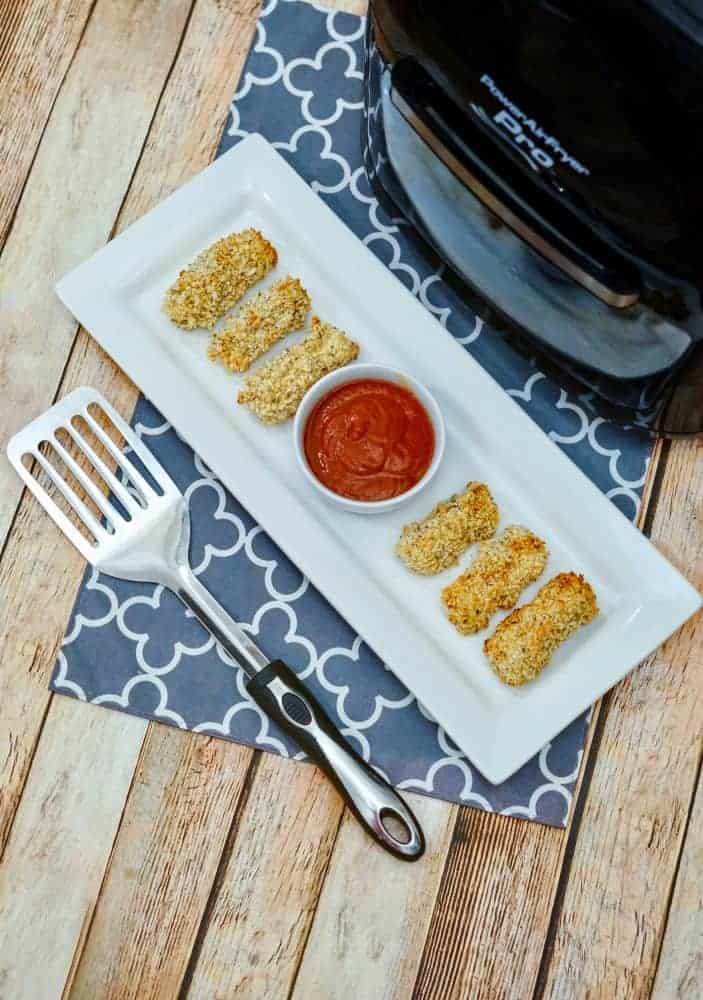 Cheese sticks made in the Air Fryer are much healthier than the traditional recipes that require cooking them in a pan filled with oil. Healthier and tasty? Sign me up!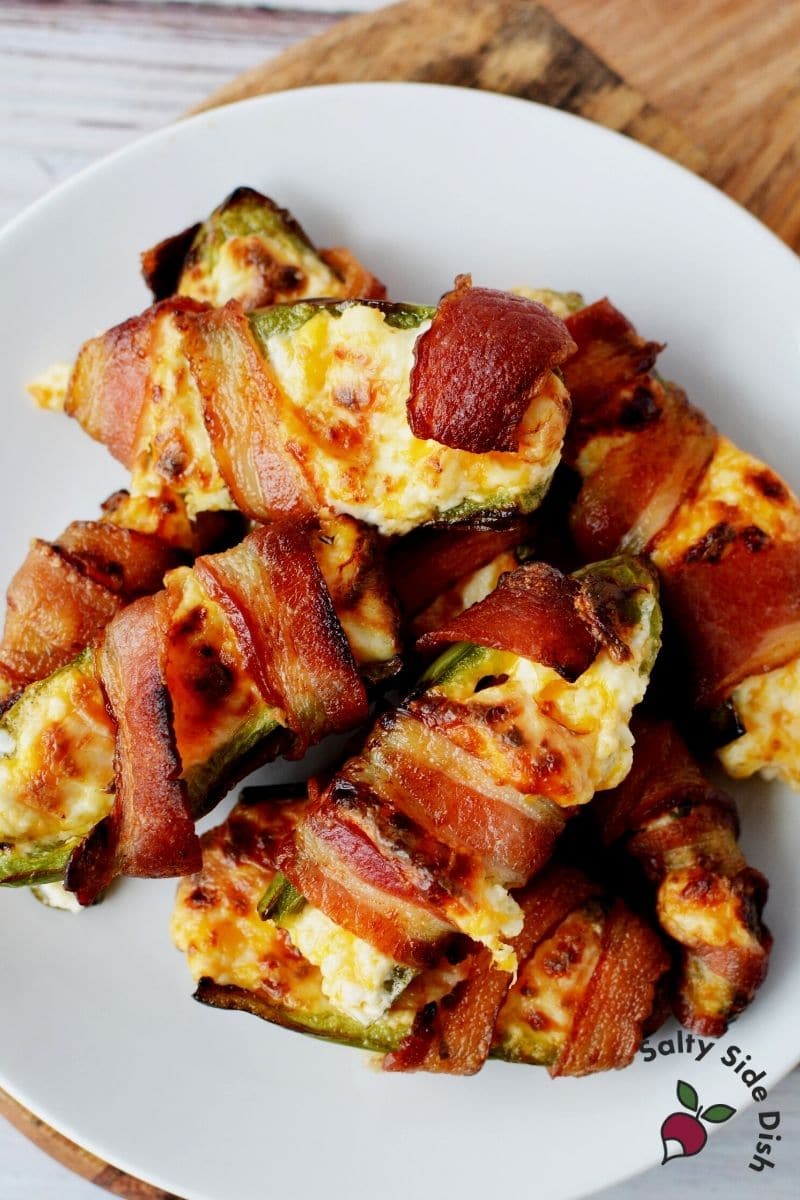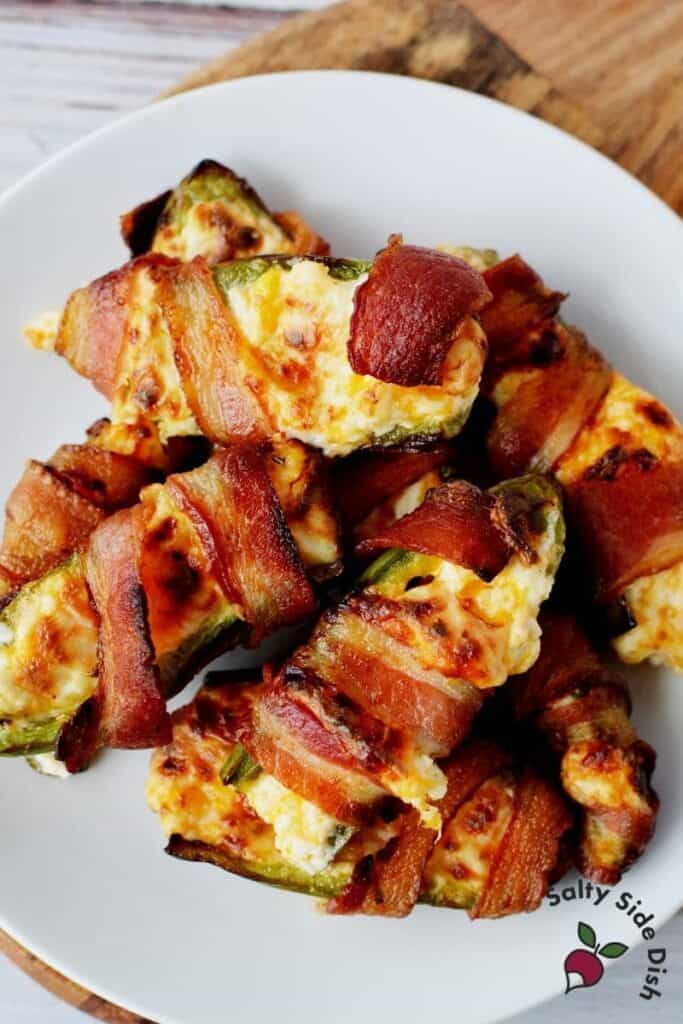 These bacon wrapped jalapeños are so easy to make but at the same time, pack a serious flavor punch as an appetizer. Yum!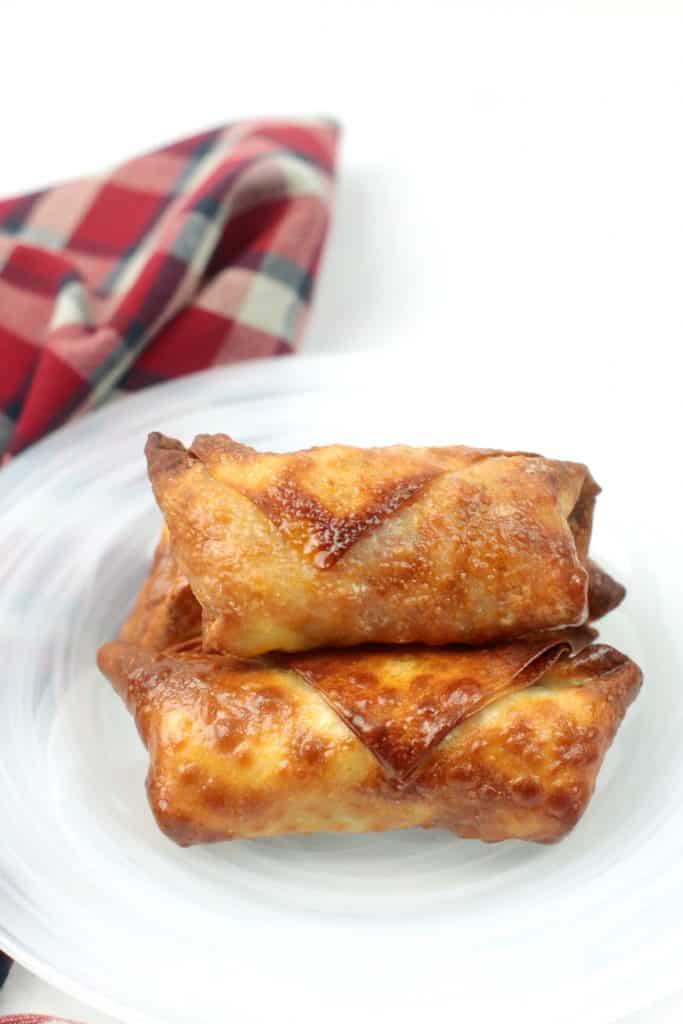 Ham and cheese eggrolls are crispy and crunchy and absolutely delicious. As a bonus, since they are made in the Air Fryer, they are healthier too.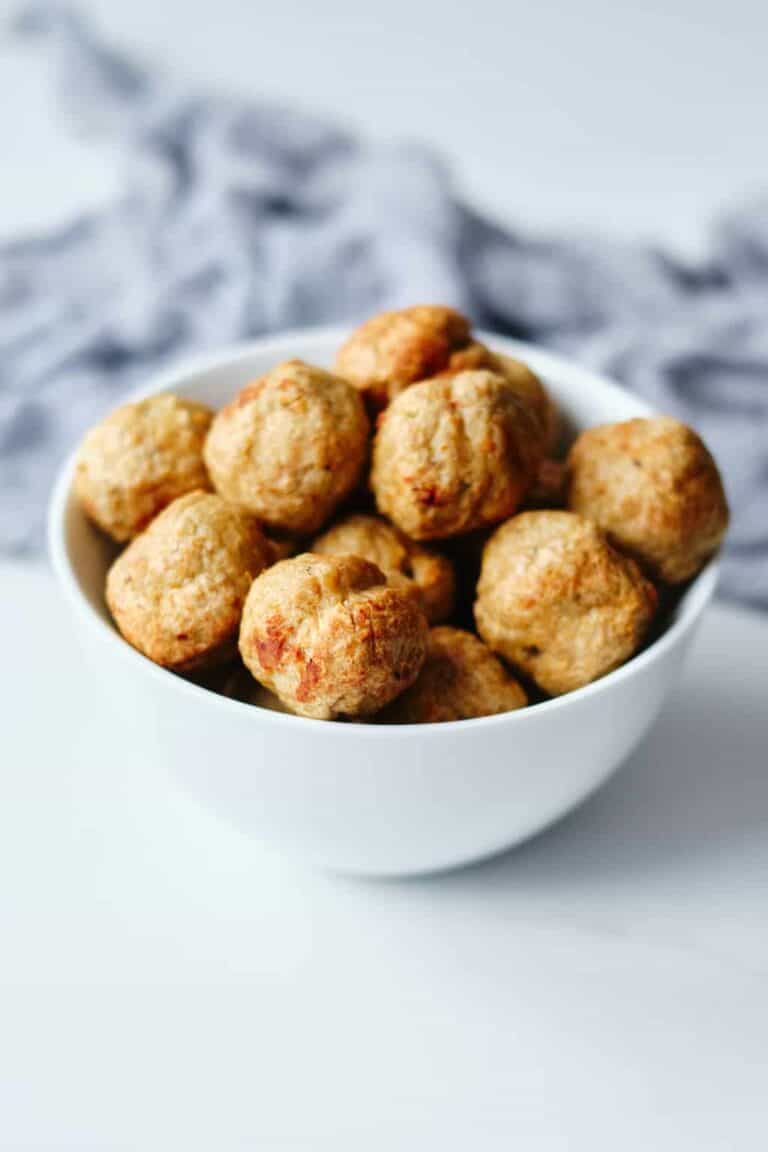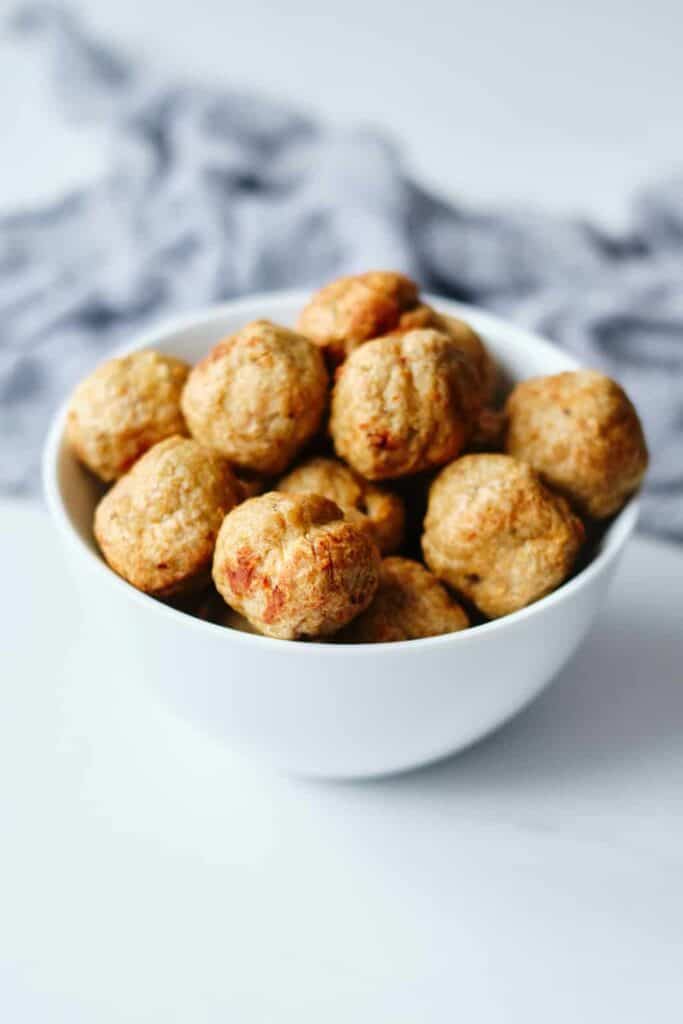 Cooking frozen meatballs in the Air Fryer is quick and easy. Crispy on the outside and juicy inside, these meatballs are perfect for serving with your favorite sauce or dip.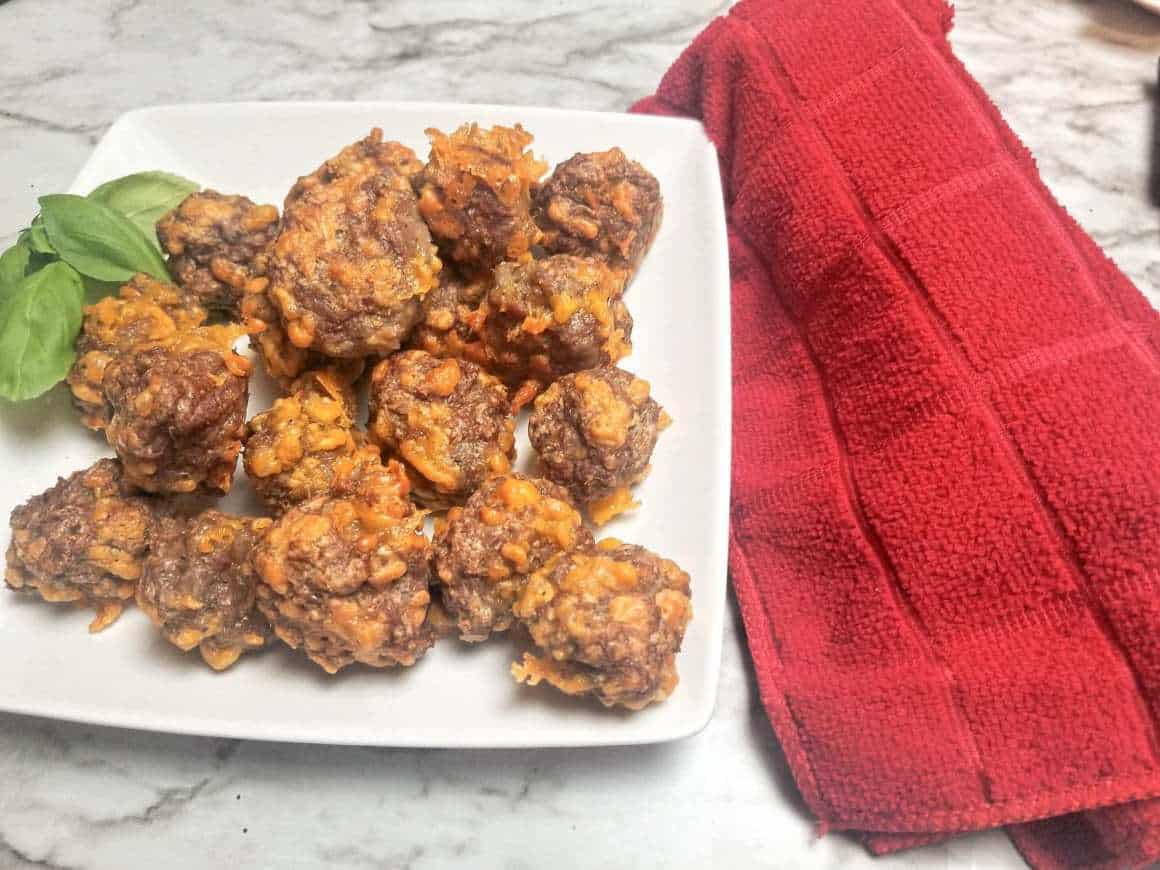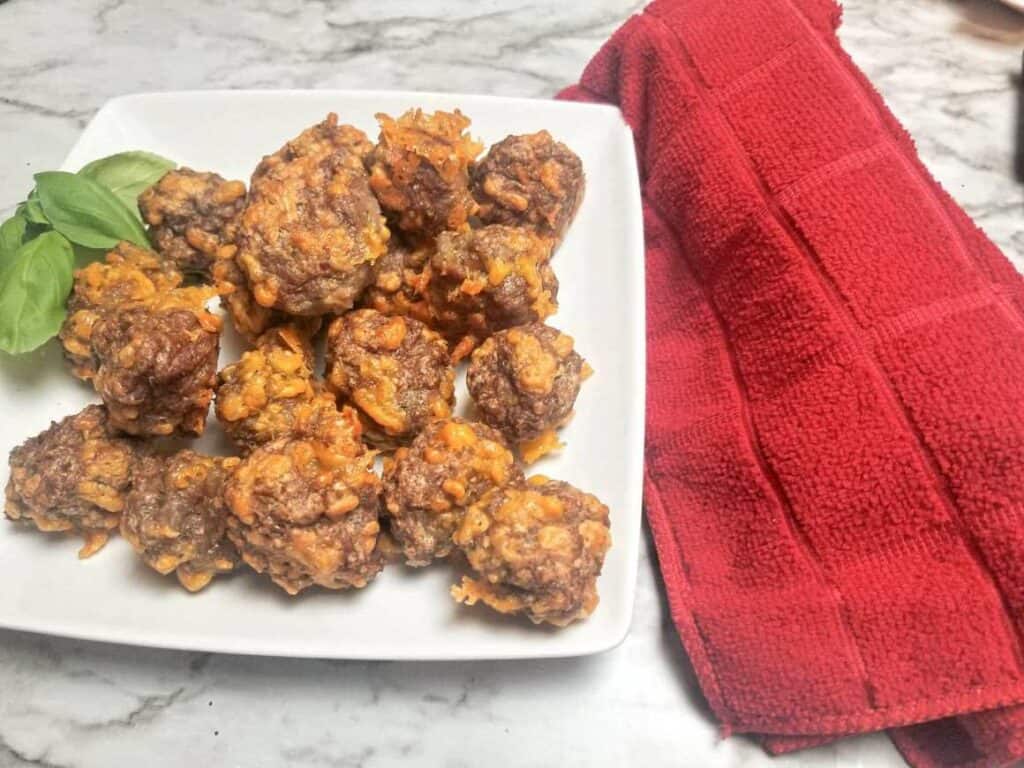 These Air Fryer sausage balls are the ultimate finger food. Whip up a quick dip or enjoy them as is.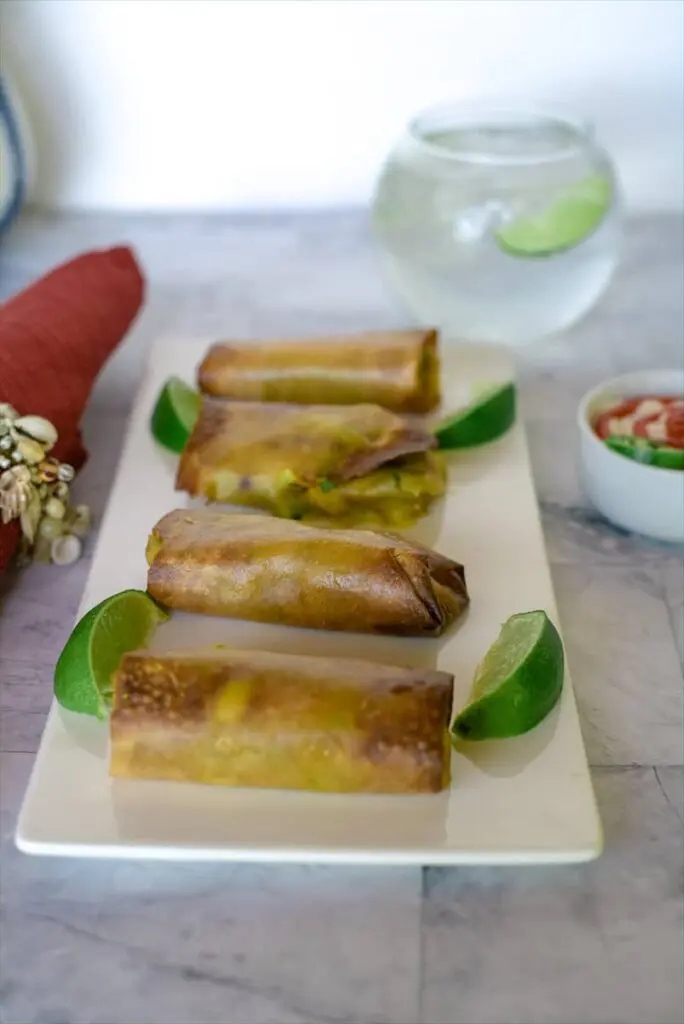 These crispy spring rolls have a creamy avocado filling packed with flavor. Enjoy by themselves or serve with a tasty dip.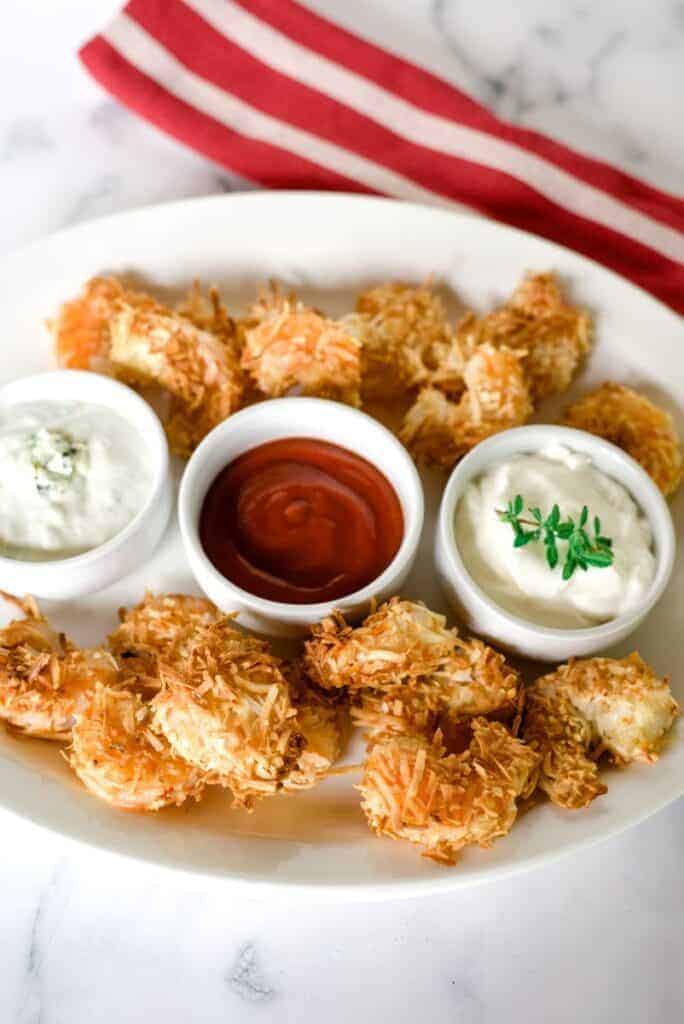 I'm in love! This shrimp is air fried with a crunchy coconut coating and best served with a spicy dipping sauce. It's one of the best air fryer appetizers!
Air Fryer garlic bread is an easy and quick side dish for your next pasta night. Made with fresh ciabatta or Italian bread, butter, garlic, and cheese, this is the ultimate comfort food. Garlic bread in the air fryer comes out perfectly toasted with melted cheese, ideal for one or two people.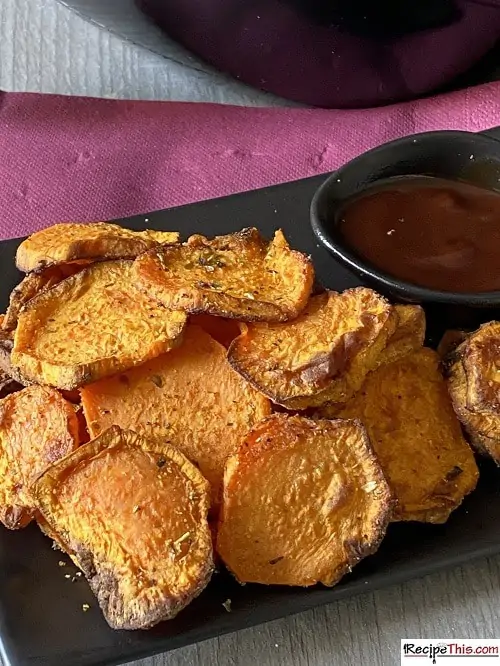 Learn how to cook delicious crispy sweet potato slices in the Air Fryer. Ideal for a quick snack or a quick side dish or for loading on top of a comforting casserole.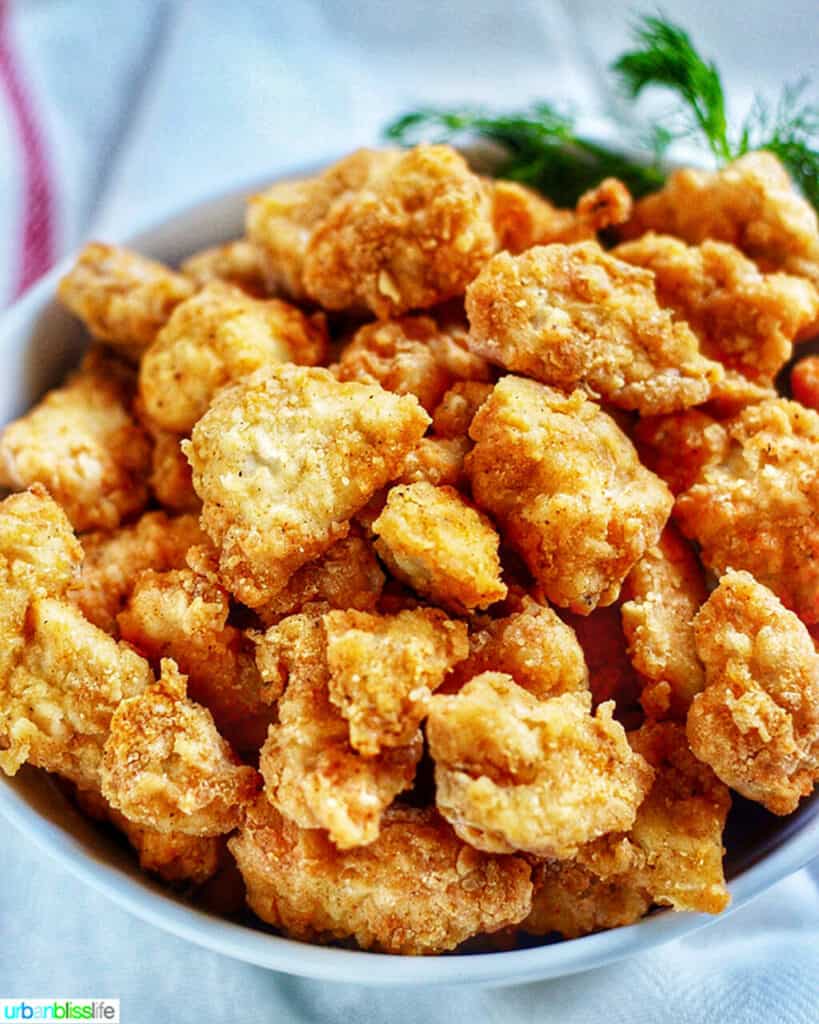 Air Fryer popcorn chicken makes for easy, delicious finger food apps or snacks that can also serve as a meal!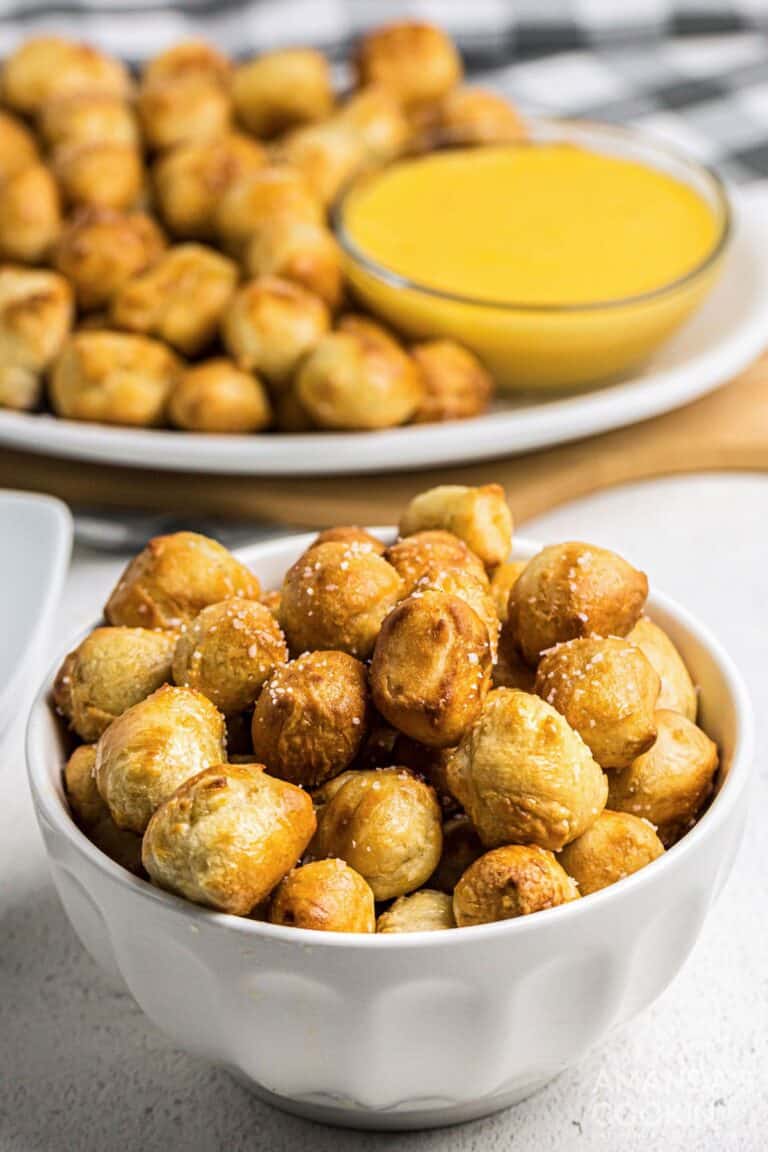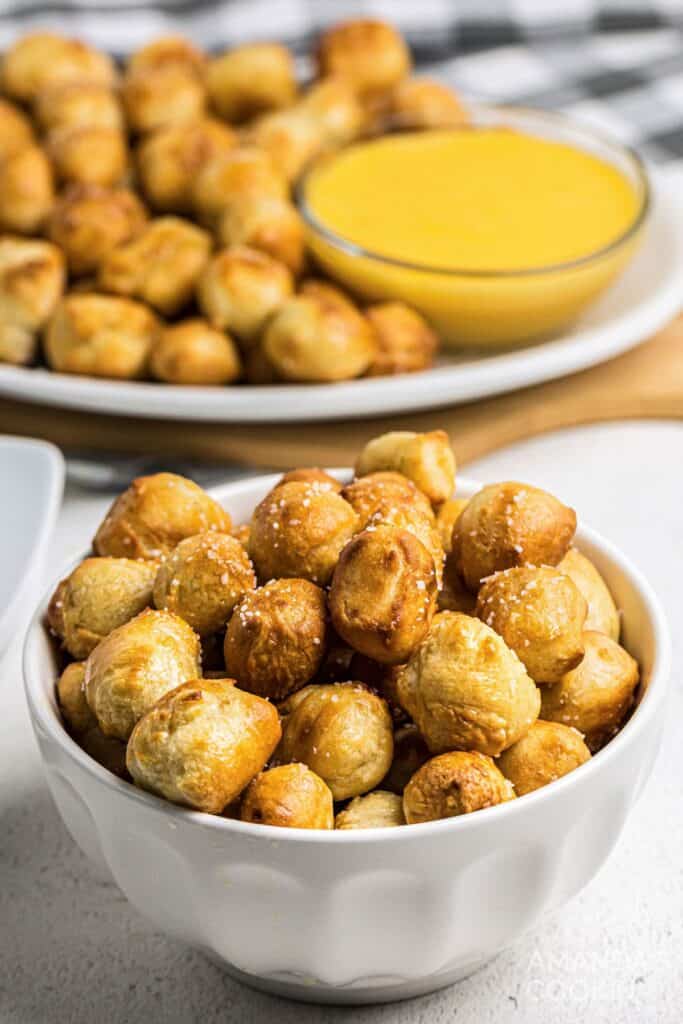 We love snacking on these pretzel bites, though we definitely have debates on whether cheese sauce or mustard is the better dip!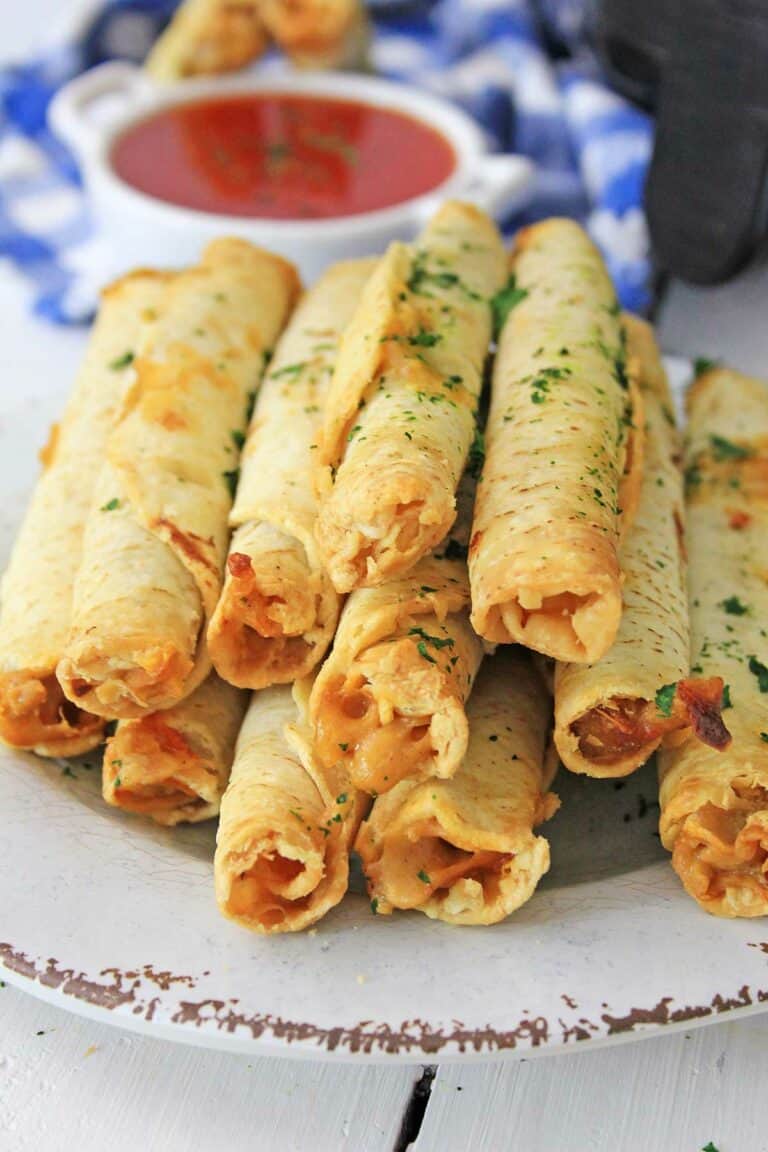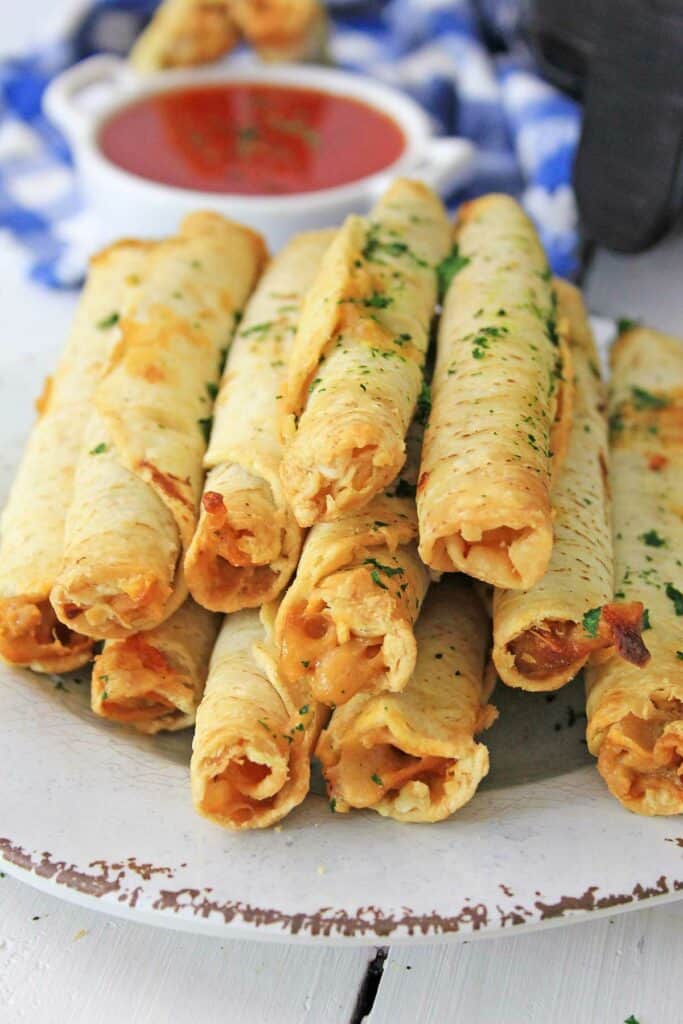 These Air Fryer taquitos are so easy to make. Best of all, you can make a large batch to store in the freezer and just heat them up for those busy nights. 10 minutes is all it takes to make this vegetarian dish.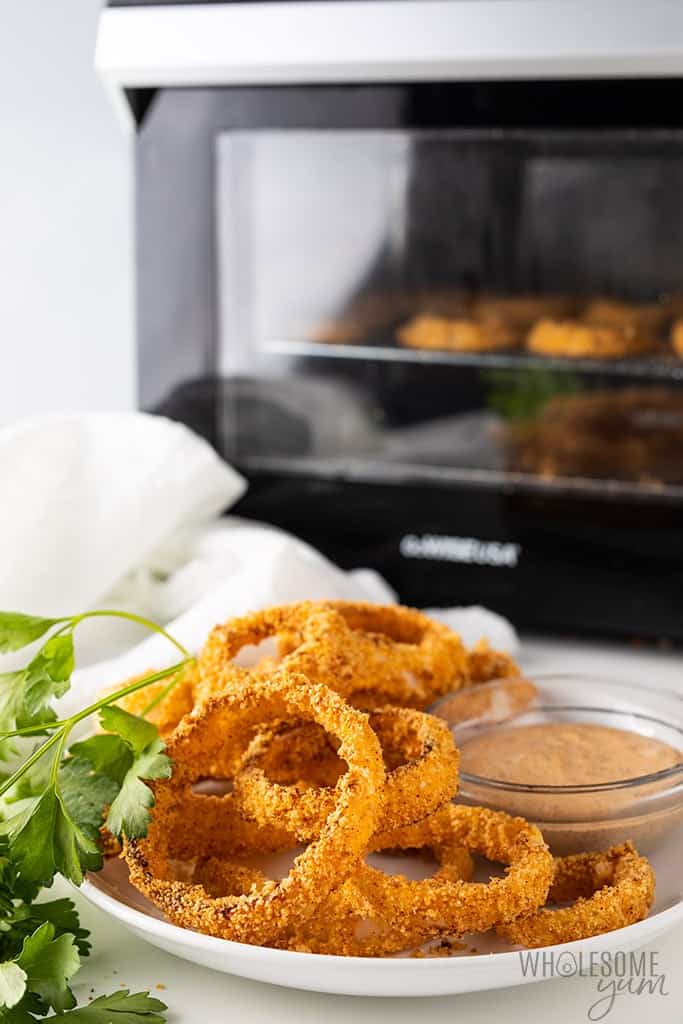 This keto air fryer onion rings recipe is SO CRISPY, with 7 ingredients! Learning how to make onion rings in the air fryer is the key to keto onion rings that are just as crispy as real ones.
Whew! My Air Fryer is definitely going to get a workout. What about yours? Which one of these easy air fryer appetizers recipe are you going to try first? Let me know in the comments!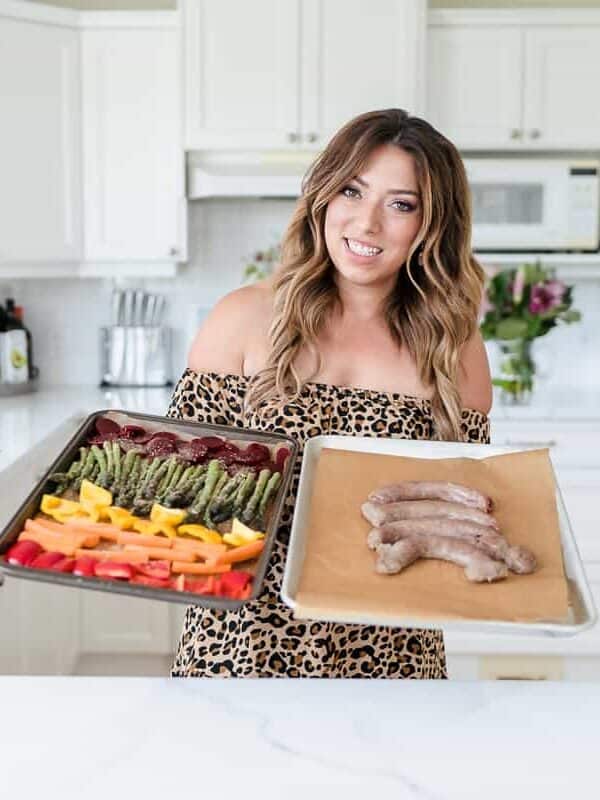 Get Your Nutrition Back On Track
Sign up for FREE 3 Day Challenge
Learn the customized nutrition for your specific needs.
How much you should really be eating.
and so much more.