How to Make Mornings Easier for Busy Moms
For most moms, getting out the door each morning is one of the most difficult hurdles of the day. Whether you have one child, two, or more, moms need to get themselves ready, help their kids find that missing sweater they just can't live without, find a way to get everyone fed a healthy breakfast and more. Busy Mornings, for Moms, can be difficult to navigate.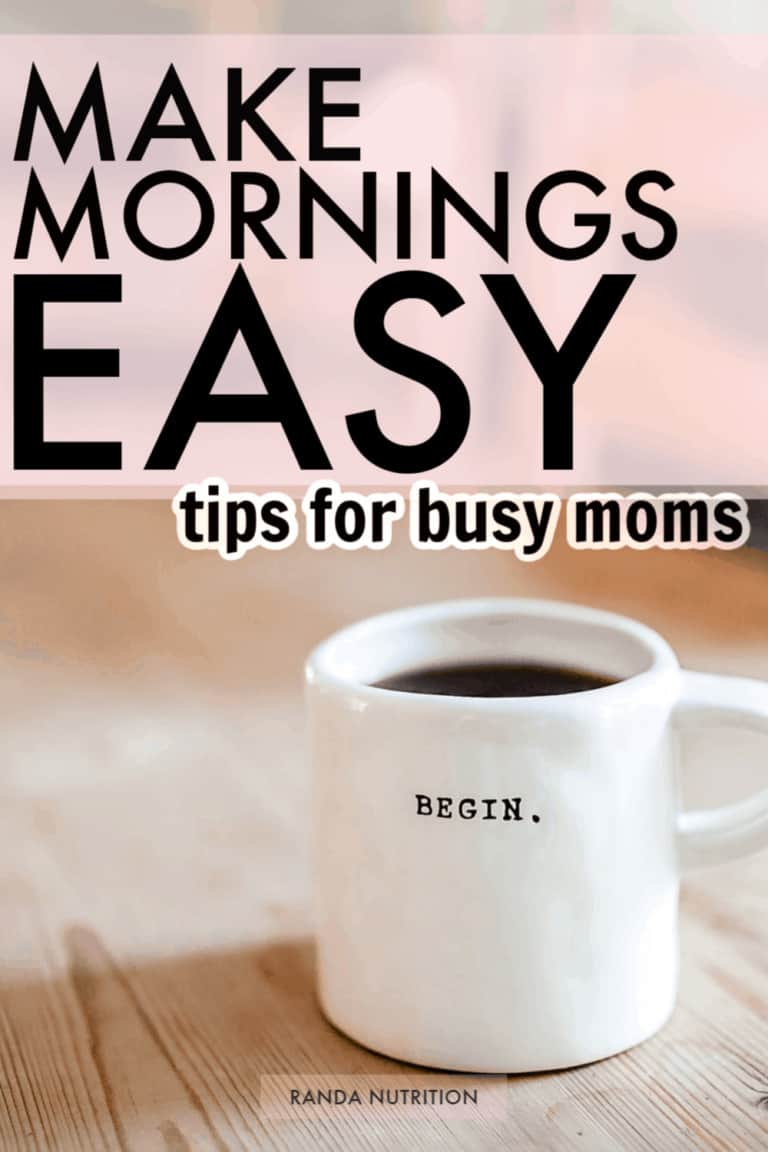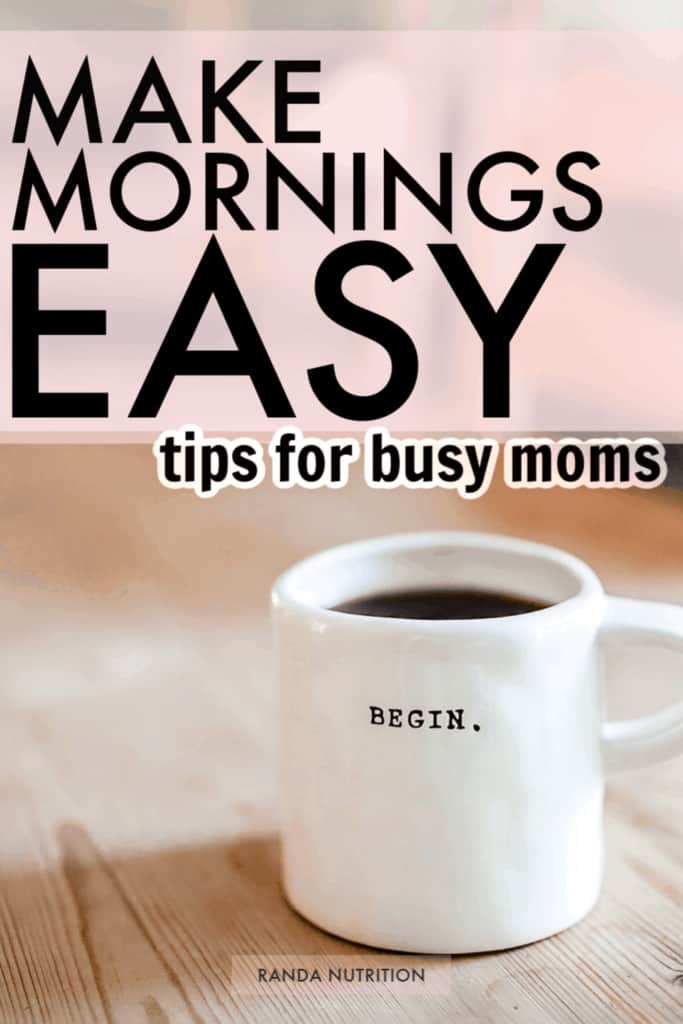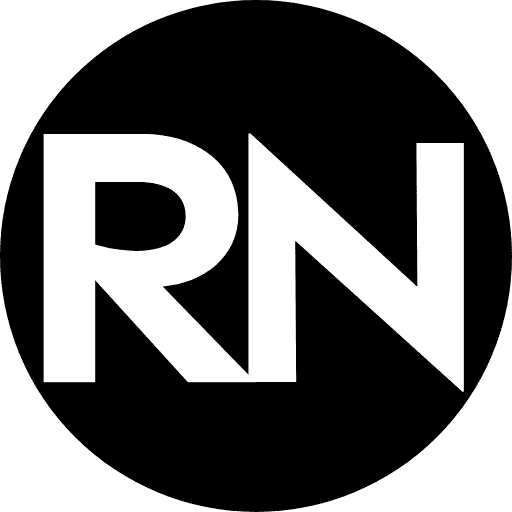 Save This Recipe!
Enter your email below & I'll send it straight to your inbox. Plus you'll get great new recipes every week!

Struggling with mornings is not uncommon, especially for moms. In fact, a recent study has suggested that school mornings are the equivalent of working an extra day each week.(*)
That's right. An entire extra workday, just getting the kids ready and off to school each morning.
So, How do you Make Busy Mornings for Moms Easier?
Well, there are a few great ways for moms to help hurdle the morning hustle that can change the way moms do mornings, forever.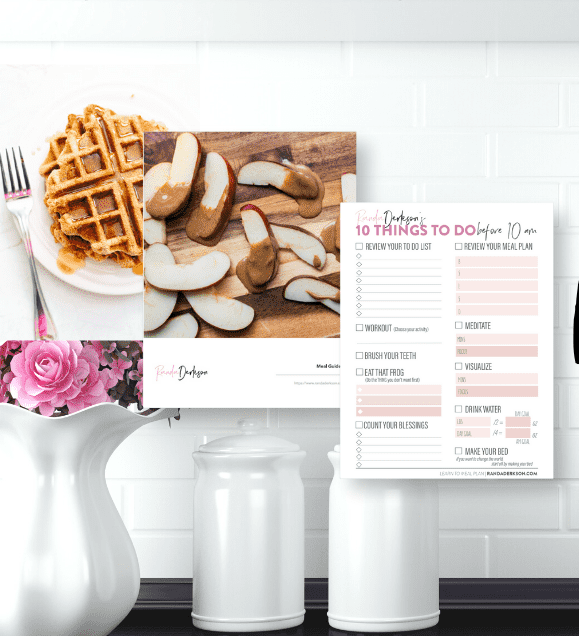 Get Access Free
Exclusive Nutrition and Healthy Living Library
Busy Mornings for Moms – How to Make Mornings Easier for Moms
Get a Good Nights Sleep
Whenever possible, go to bed on time each night.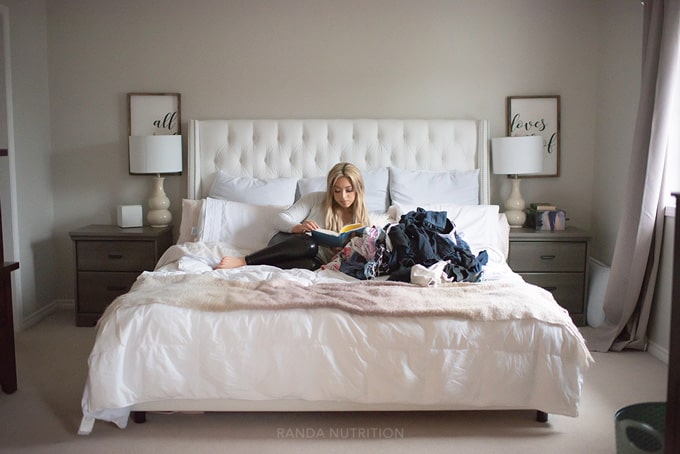 Getting an adequate amount of sleep each night will help to ensure that you are properly prepared for the next day. It will also help to reduce the chances of you hitting the snooze button the next morning.
This allows you to get up when you should and take a few extra moments for yourself without your children interfering.
Lay off the Snooze Button
Whether you are a morning person or not, it is a good idea to lay off the snooze button as much as possible (guilty).
While you may think that a few extra minutes of sleep are helping, it can actually greatly hinder your productivity. The best thing you can do is set the alarm for when you have to get up and actually get up. It is also a good idea to attempt to get up before your children do.
This will give you a lot more time to get yourself ready for the day without having to worry about your children. So, lay off the snooze button and take some time for yourself each morning.
You can do this by placing your alarm clock or phone across the room. This way, you have to get out of bed to turn it off. Then since you're up, you may as well start your day.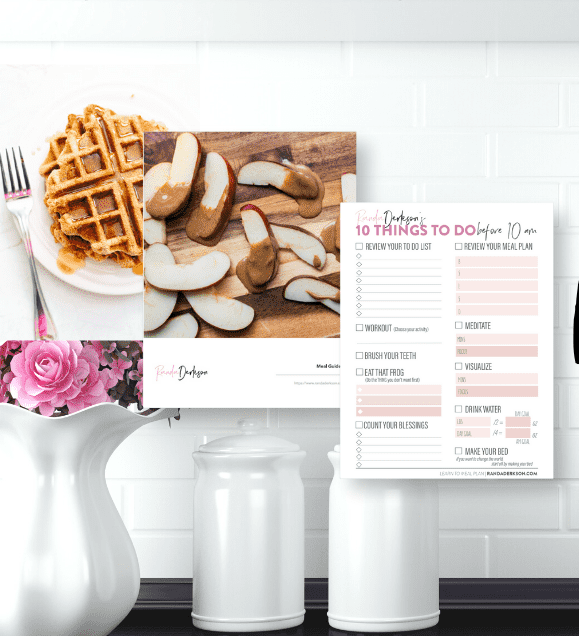 Get Access Free
Exclusive Nutrition and Healthy Living Library
Prepare the Night Before
Taking time to prepare for the morning ahead, the night before can greatly change the amount of effort you have to expel each morning finding your child's favorite hoodie while attempting to get them out the door.
You can even have your children help you with this step by working a few things into their daily after school routine.
Have your kids choose their outfit for the next day. Don't forget the socks (bonus points if they match).
Prepare lunches and lunch snacks and set them in the fridge for easy access the next morning.
Layout your clothes for the next morning.
Whenever possible, prepare breakfast the night before. Things like healthy waffles and pancakes can be easily made, even days before and heated up the next morning. You can also make these Healthy Apple Breakfast Bars, Peanut Butter Oatmeal Bars with Chocolate Chips, or even a Healthy Egg Casserole that can be easily reheated in the morning. The bars and waffles freeze well too so double, or even triple, the batch.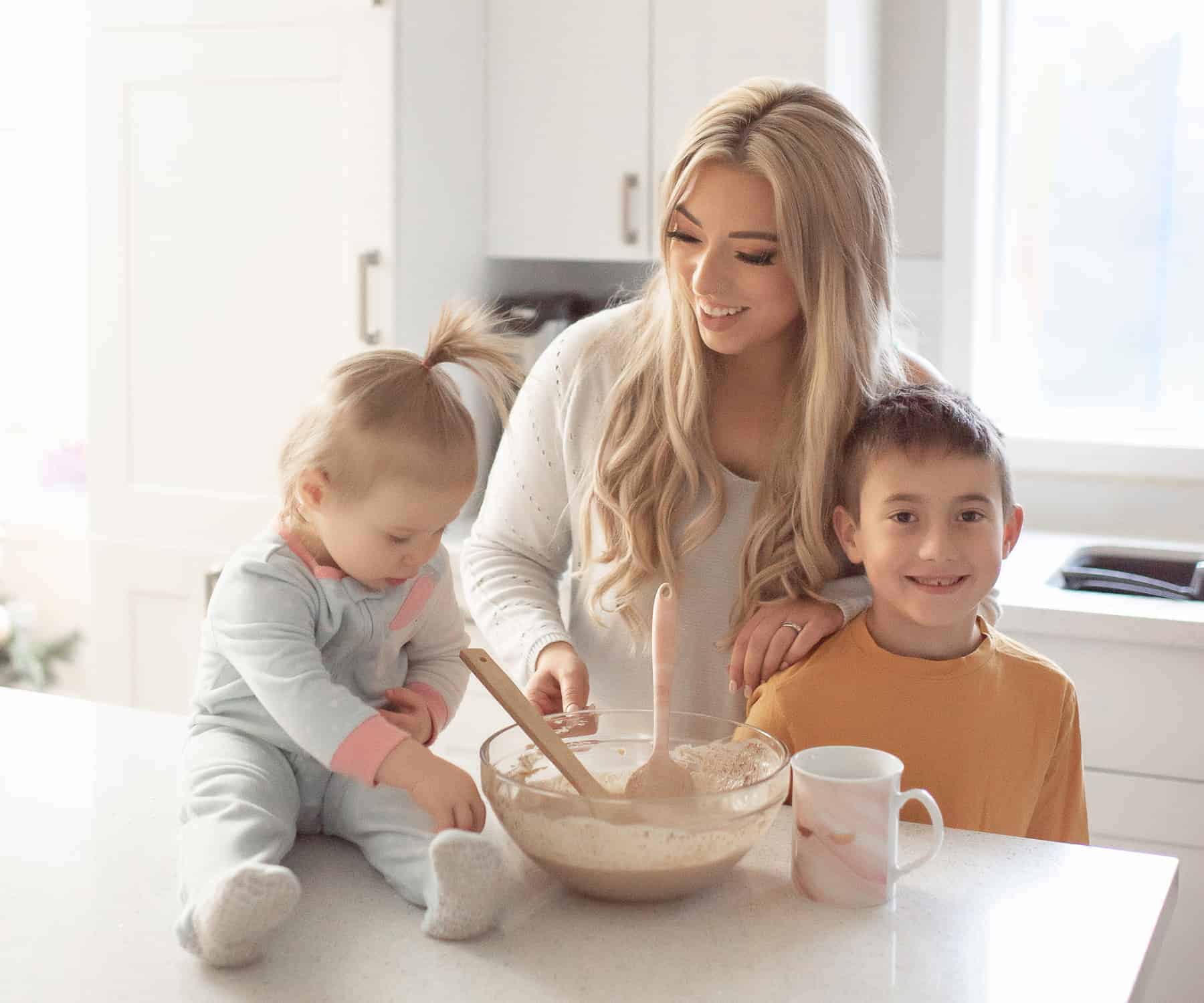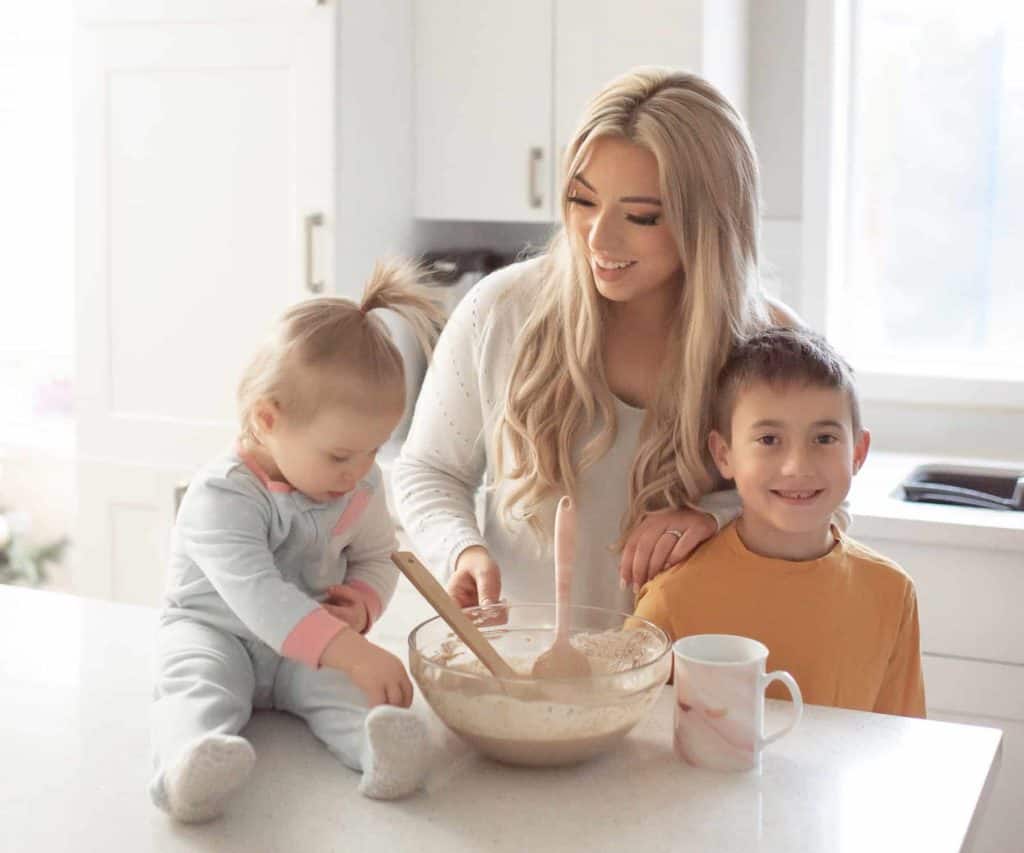 Create a Morning Routine for Your Kids
Routines are so important for children.
Creating a checklist of things for them to do each morning will help them to follow along easier. If your children can't read, simply having them repeat the same tasks in order every morning will help.
Instilling a morning routine will help to keep them on task. This will ultimately make it easier for you to focus on the things you have to do to prepare for the day.
When it comes to making mornings easier for busy moms, there are many things you can do. Remember to get a good night's sleep, stop hitting the snooze button, prepare the night before and create a morning routine. While mornings will most likely still be difficult, they will be made much easier, and you won't have to look for that lost sweater.
Don't forget, if you're looking to establish healthy habits (like adding more vegetables to your diet in fun and tasty ways) be sure to secure a spot in the 21 Days to a Healthy Habits Challenge.