Frozen foods don't typically have the best reputation when it comes to healthy eating. Many of the frozen items that you will find at your local grocery store are loaded with fat, sodium, and calories.
This is especially true for premade, prepackaged frozen meals. The truth is though, there are many healthy frozen foods that are worth the freezer space.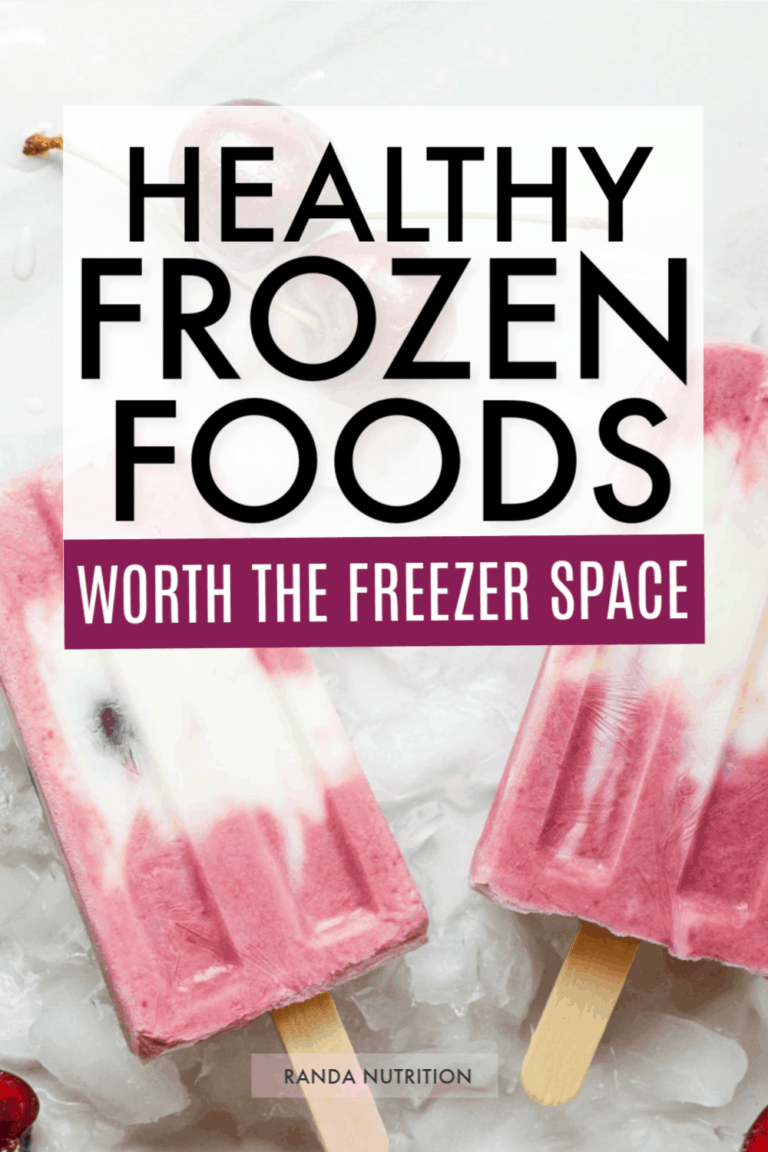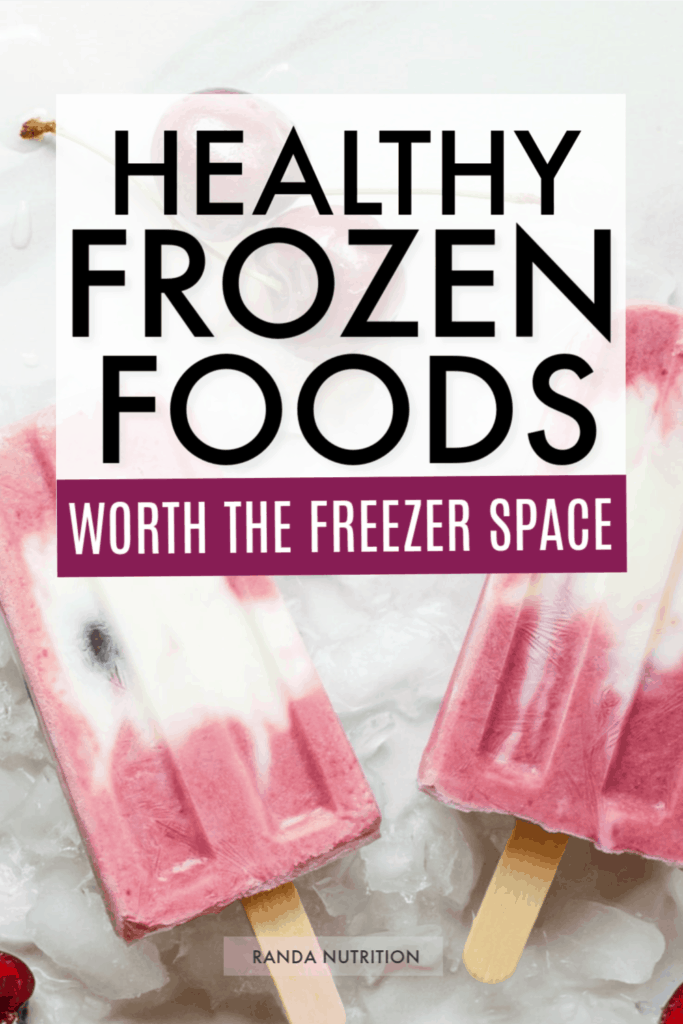 Disclosure: This post contains affiliate links for your convenience. As an Amazon Associate, I earn from qualifying purchases.
Are Frozen Foods Healthy?
Frozen food items are especially good in a pinch. When you don't have the time or proper ingredients to create a meal from scratch, they can actually be a lifesaver. However, it is important to note that not all frozen foods are created equally. When you are looking for a healthy freezer meal or simply frozen healthy foods, you will want to be careful about what you choose.
Looking for freezer meals? The ladies at Thriving Home have an amazing 1 Hour Freezer Prep, where you can prep a week's worth of freezer meals in 1 hour. Check it out.
Healthy Frozen Foods
The healthiest frozen food items are the ones that have the least ingredients. When stocking your freezer, use the same methods you would when purchasing the fresh items. Look for quality ingredients that feature whole foods items that can help you to make a healthy and quick meal.
This will help you to figure out what freezer foods to eat.
What Freezer Foods to Eat
Frozen Fruit
Keep bags of mangoes, berries, peaches and other frozen fruit items in your freezer. These can be used in muffins, smoothies, yogurt parfaits and more. The good news about this is that you can find these items all year round at a reasonable price. When choosing frozen fruit items, make sure they are free of added sugars.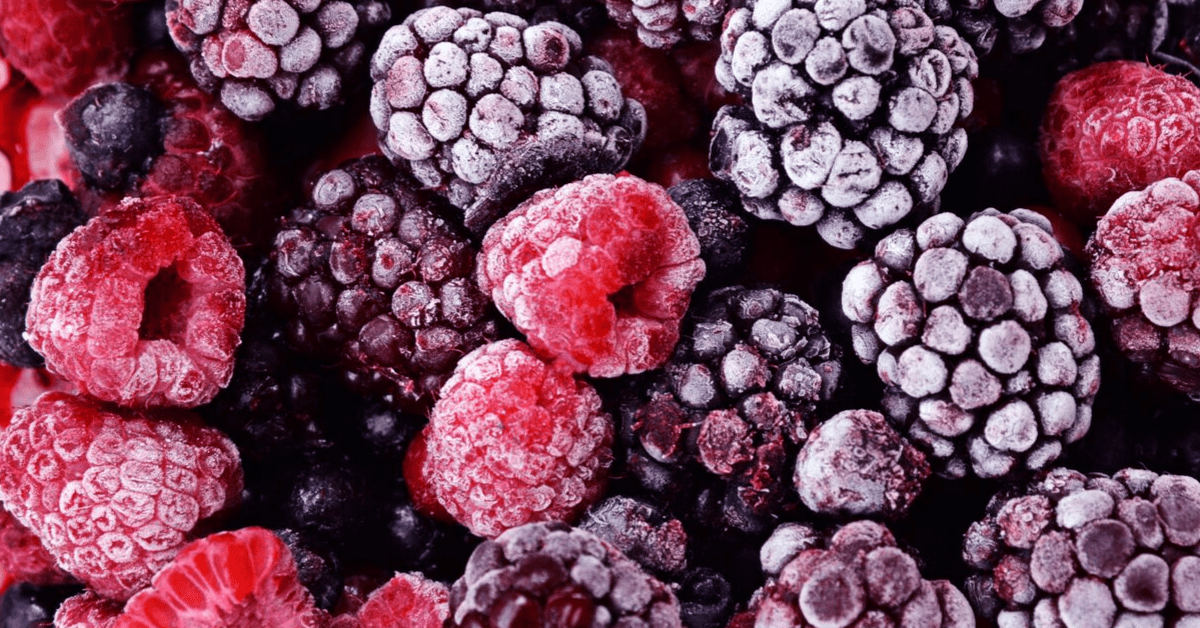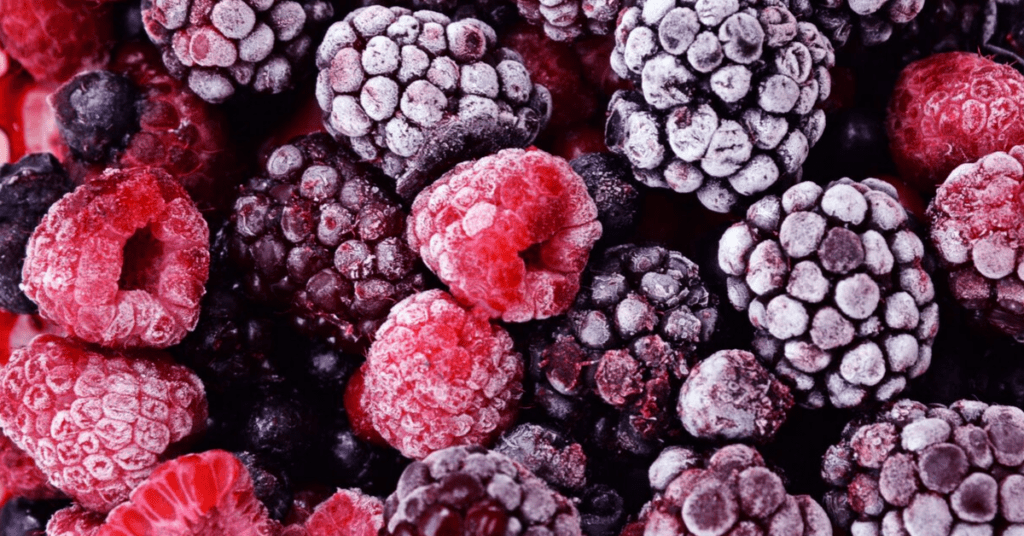 Frozen Fruit Suggestions:
Strawberries
Blackberries
Raspberries
Blueberries
Pomegranates
Peaches
Cherries
Pineapple
Mango
Banana
Avocado (this makes smoothies so creamy)
Frozen Vegetables
Frozen veggies are a great way to get your favorite produce no matter what is in season. Frozen vegetables are a great item to put in your freezer because they are typically picked fresh and then flash frozen. This means the vitamin and mineral content is quite close to fresh vegetables. Make sure to avoid packages of vegetables that contain large amounts of added sodium, or anything that comes with sauces.
Frozen Vegetable Suggestions:
Broccoli
Brussels sprouts
Butternut Squash
Carrots
Cauliflower
Corn
Peas
Spinach
Vegetable medleys
Frozen Kale
Diced onions
Fajita mix
Frozen organic corn kernels
Cauliflower rice
Frozen Beans and Whole Grains
Frozen bags of beans and whole grains like black beans, chickpeas, brown rice, and quinoa are great to have on hand in your freezer.
These are typically food items that take a long time to properly cook, so using frozen items can help to save you a lot of time. Look to make sure that they do not contain high sodium though because some of the blends can contain a lot.
Frozen Beans and Whole Grains Suggestions:
Black beans
Chickpeas
Fava
Edamame
Pigeon eyed peas
Lima beans
Brown rice
Quinoa
Homemade Ice Cream & Ice Pops
Having your own ice cream containers and ice pop molds on hand can help you to remain healthy, even when snacking. Making your own ice cream and ice pops is a great way to enjoy a healthier treat without the fuss.
Items to have on hand:
Healthy Freezer Meal Ideas
Here are some great freezer meal ideas:
When it comes to healthy frozen foods, it is important to have lots of options on hand. Stock up on healthy frozen fruits, vegetables, whole grains, and beans. You can also create your own delicious ice cream, ice pops and healthy freezer meals to use in a pinch.
Don't forget, if you're looking to establish healthy habits (like adding more vegetables to your diet in fun and tasty ways) be sure to secure a spot in the 30 Days to a Healthy Habits Challenge.
If you like this blog post then please share it with your friends by sharing it on Facebook and Pinterest.