I have had a lot of Instagram DMs over the past few months looking for alternatives to Shakeology, and I thought it was time to write a post. Here are my favorite Shake-O substitutions that are budget-friendly and delicious!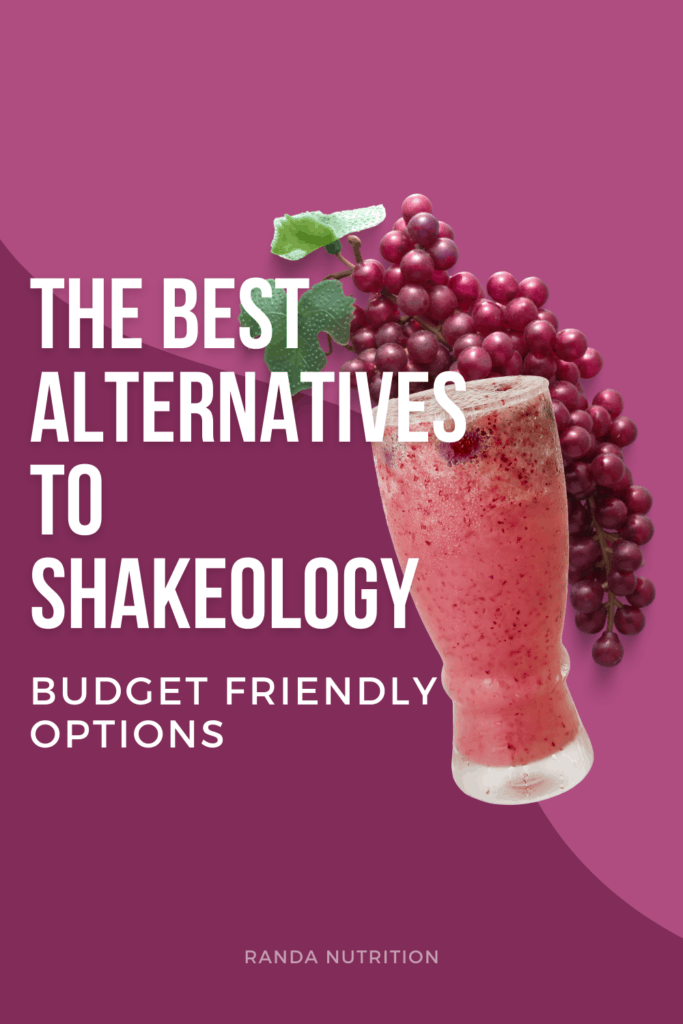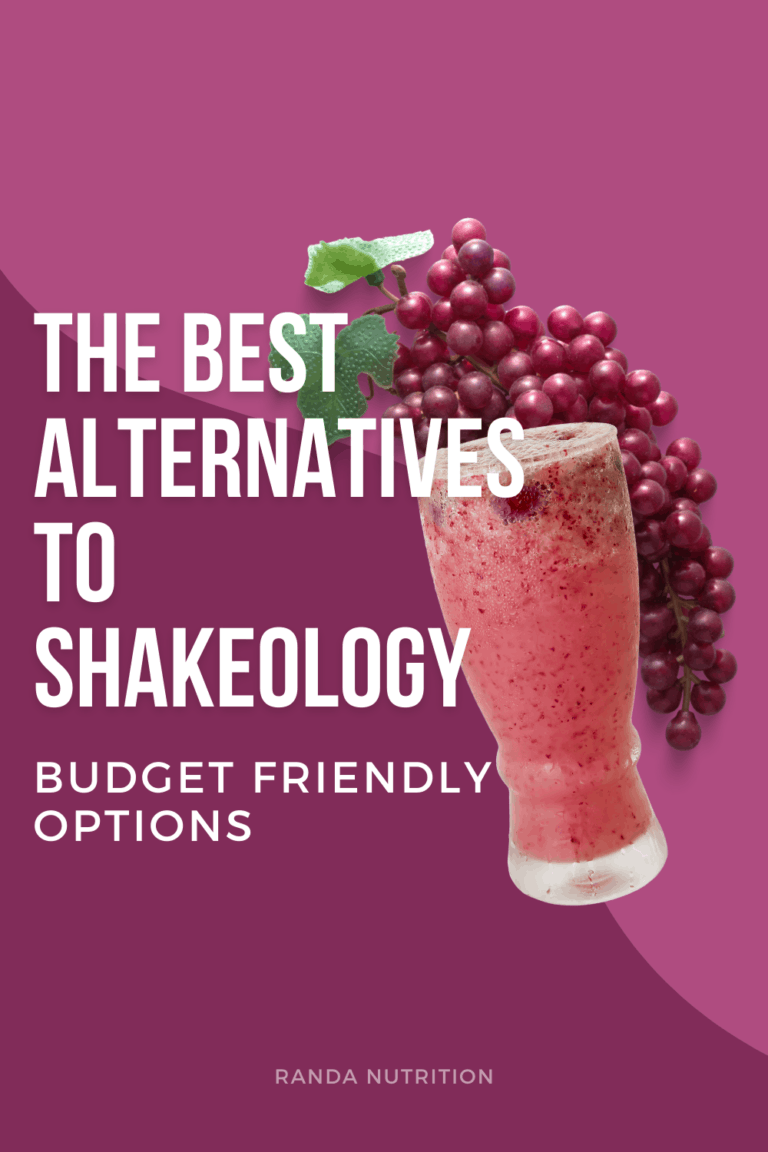 Disclosure: This post contains affiliate links for your convenience. As an Amazon Associate, I earn from qualifying purchases.
Shakeology Alternatives
To make it easy for you reading this, the majority of the products shared on this blog post will be available from Amazon since I know both Canadians and American's have access to this.
I will also provide notes on if I'm personally tried the product being shared or not, plus my personal and professional thoughts.
As time goes on, I will update the list.
I would also love to know what you use instead of Shakeology, let me know in the comments.
What is Shakeology?
Shakeology is a popular meal replacement shake that is sold through Beachbody and their Indepedant Beachbody Coaches.
It is a MLM product and that can rub a lot of people the wrong way as it typically adds up the cost and brings on the pressure of purchasing from friends, family, and DMs from total strangers (which we all hate).
I'm going to say this first: I don't think it's a bad product. However, I do believe it's expensive and there are alternatives out there that are a lower price point.
In all honesty and transparency, I like the company. I used to purchase the products, enjoyed them but I no longer do. I do the workouts on Beachbody on Demand, but I don't buy their products anymore due to cost and knowing I can get healthy supplements elsewhere.
Related: How many calories are burned doing MBF and MBFA and calories burned doing 9 Week Control Freak
The cost is $155 + shipping for Canadians (and roughly $130 for Americans) if you're not a coach. Coaches get 25%, which is still pricey!
Alternatives to Shakeology
Let's get this list started, here are some of the best Shakeology alternatives.
Are the the same? No.
Is that a bad thing? Also, no. A lot of brands have proprietary blends where we don't know the exact amount of ingredients being used. So it's common to be sucked into marketing with all this health washing with terms like "superfoods" and other promises.
Am I calling any of these companies liars? No. But it's something I want you to keep in mind. They are in the business of selling you a product. I'm in the business of helping you find something that works for you, your budget, and your lifestyle.
No one should ever feel ashamed because they can't afford a supplement or guilted into buying because you're scared you won't get the results you desire (untrue). You can and will find something that works for you and your budget. All of these protein powders and meal replacements are similar to Shakeology and are mostly plant based.
I bought this one a few times. I found the chocolate to be tasty, especially when it's blended with fruit.
That being said I was able to drink it with just water too.
In many health and fitness groups this protein powder pops up when someone asks for recommendations.
I personally haven't tried it yet, but with over 20,000 ratings at a 4.5 star average, I'd say it's a pretty good Shakeology substitute.
I share Nuzest on Instagram often. They're a supplement company that I purchase protein powders from often and they're delicious and have pretty decent ingredients. It's a protein powder, it doesn't have dehydrated veggies or anything in it but it's a great option for post-workout fuel.
Use code RANDA for 10% off.
I have to be honest, I'm not a big of this one. The taste doesn't sit well with me but so many others love it, I wanted to include it. Plus the price is good and it's the most common Shakeology substitute that I see people using.
This is another meal replacement shake I haven't tried, but I see a lot of people swearing by this brand.
Healthy Smoothie Recipes
What are your favorite alternatives for Shakeology? Let me know what you use in the comments.