Blender Almond Butter Cookies
These three ingredient blender almond butter cookies just may be the easiest recipe here on Randa Nutrition. They're gluten free, refined sugar free, and incredibly tasty.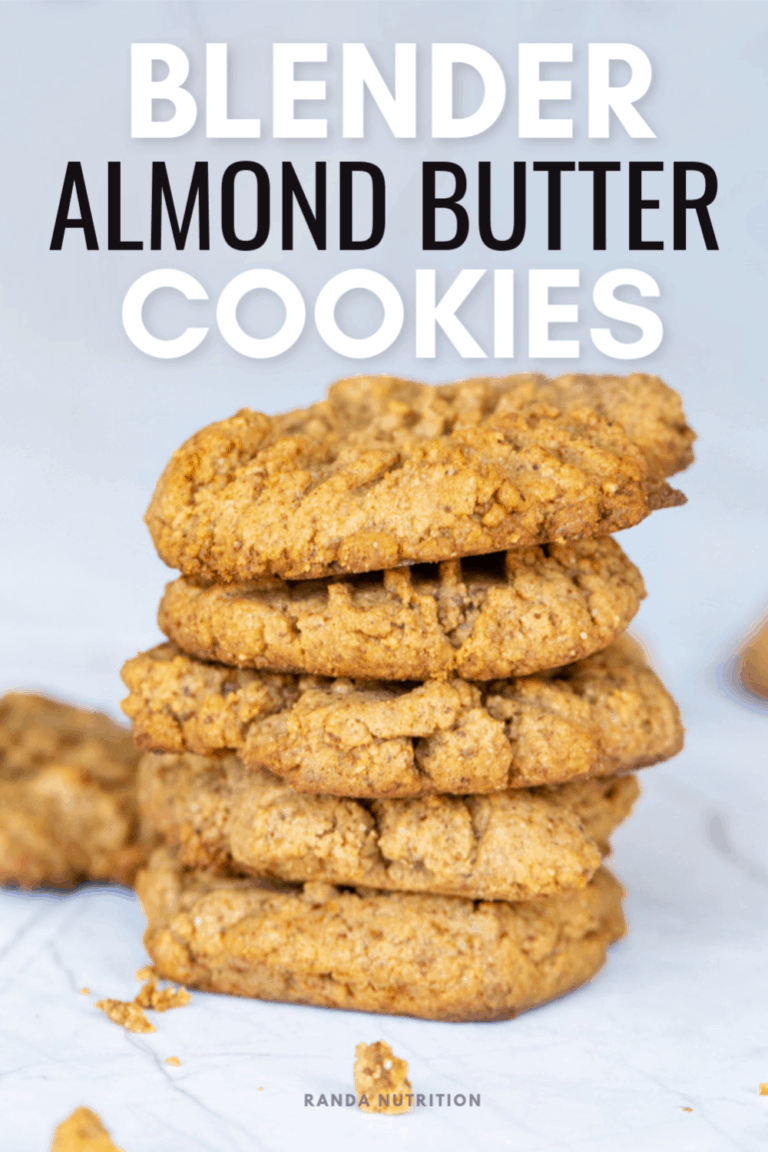 Disclosure: This post contains affiliate links for your convenience. As an Amazon Associate, I earn from qualifying purchases.
Almond Butter Cookies
Don't forget, if you're looking to establish healthy habits (like adding more vegetables to your diet in fun and tasty ways) be sure to secure a spot in the 21 Days to a Healthy Habits Challenge.
Growing up I loved homemade peanut butter cookies. I randomly had a craving for them the other day but was out of peanut butter (which is a rarity in this house) but I did have a jar of almond butter.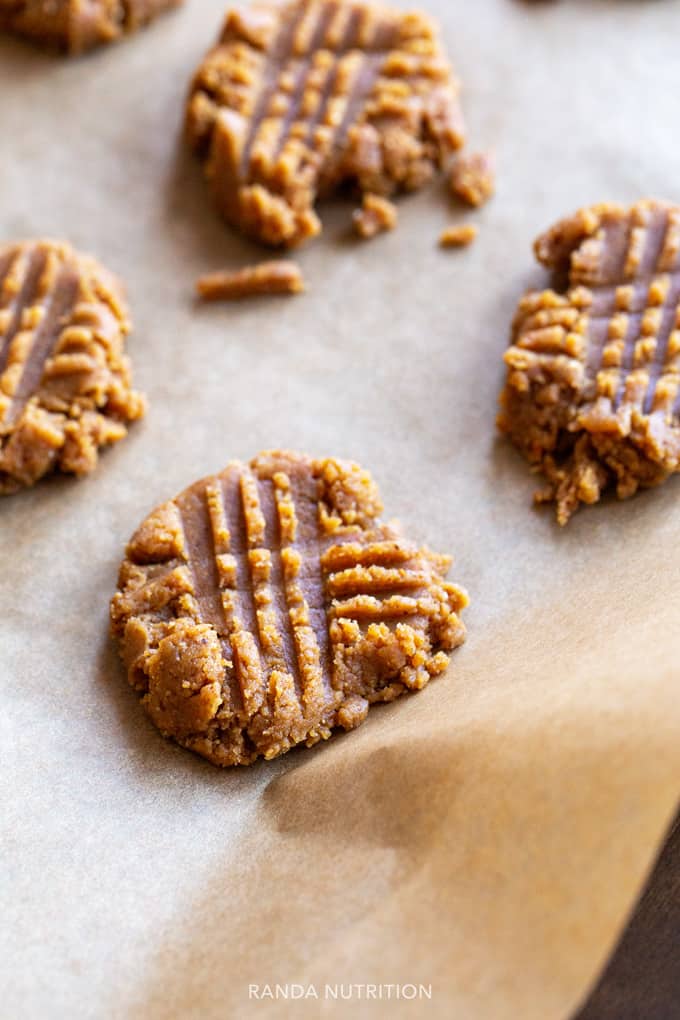 To create this recipe, I took a traditional peanut butter cookie recipe and made a few swaps:
I used almond butter in place of peanut butter.
I also halved the amount of sugar and swapped table sugar for coconut sugar.
The swaps turned out to be a success. They're a little crumbly, but my almond butter was almost empty and a little dry so I figure that's where it came from. I noticed that when I ate them warm they crumbled but once they cooled they were fine.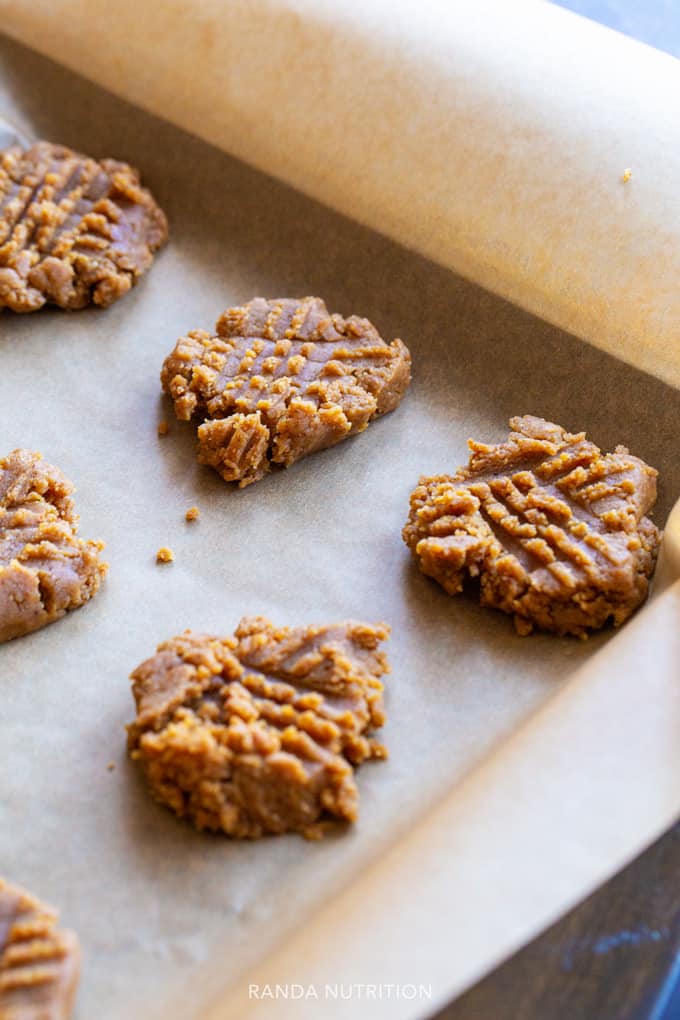 3 Ingredient Cookies
This easy cookie recipe has only 3 ingredients:
They're gluten free, dairy free, and refined sugar free yet they taste great.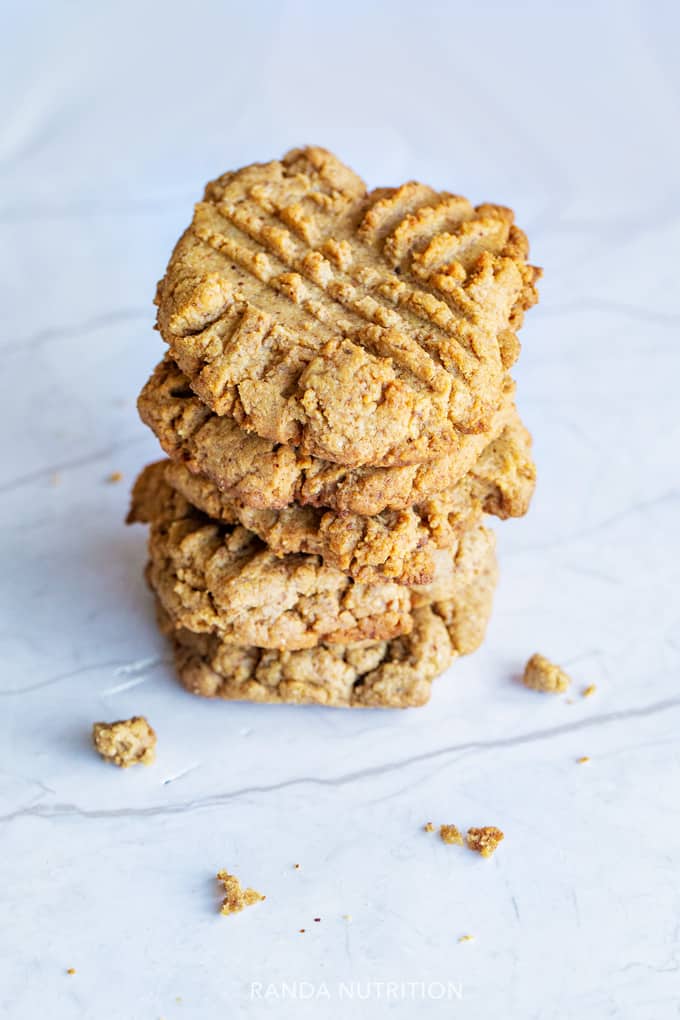 Why Coconut Sugar?
Coconut sugar is lower on the glycemic index than white sugar. Coconut sugar has a GI of 35 (source) whereas traditional white sugar has a score of 63 (source). This simply means that after ingesting it, your blood sugar won't spike as high as it would with white sugar. This will lead to fewer cravings and random hunger later.
It also has a few more nutrients like iron, zinc, and calcium than white sugar but the amounts are minimal.
Coconut sugar is still sugar, something that we should consume in minimal amounts. It's the same calorie wise as table sugar and is still an added sugar. I simply prefer to bake with it.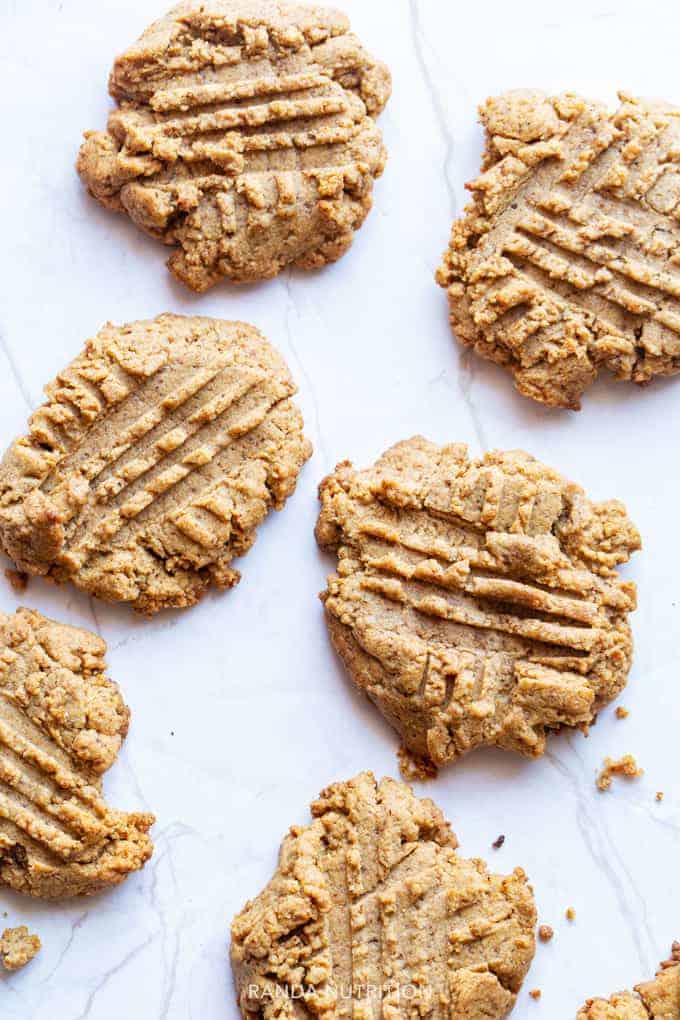 Healthy Dessert Recipes
If you're looking for more healthier dessert recipes here are a few of my favorites from the Randa Nutrition blog.
Blender Almond Butter Cookies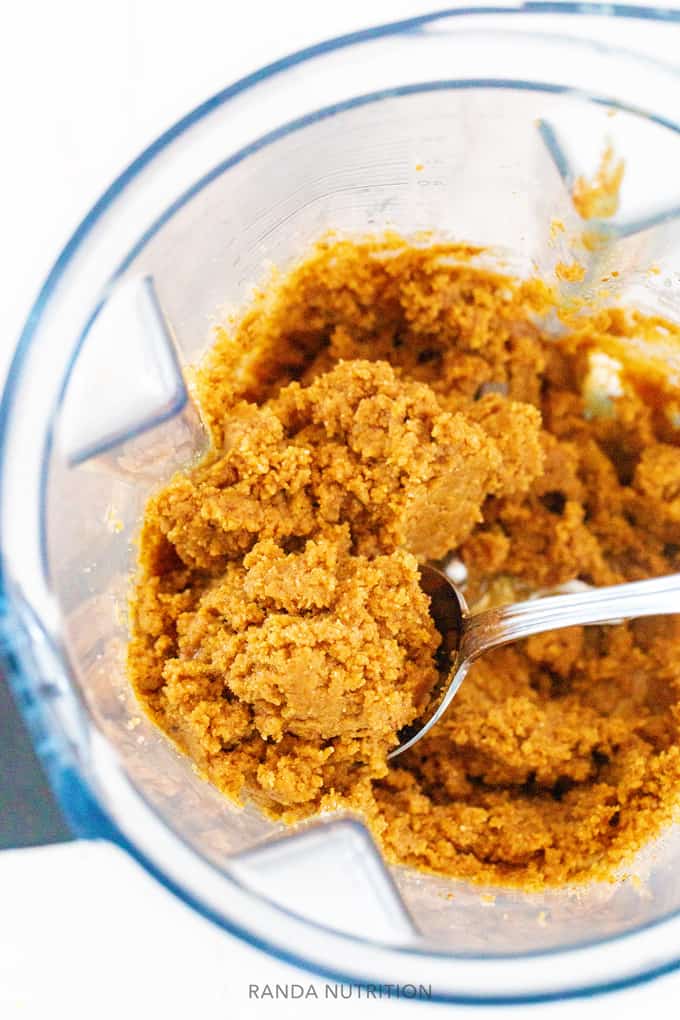 The best part of this recipe? It's all thrown together in a blender and ready in seconds.
I try make as much as I can in my blender because it's easier to clean (just add soap and water into the blender, blend, rinse).
Any recipe that means less dishes is a winner in my book (and it will soon be a winner in your book too when I'm done writing the much anticipated Nutrition Guide).
So tell me, what's your favorite cookie recipe? Did you grow up on peanut butter cookies and milk like I did?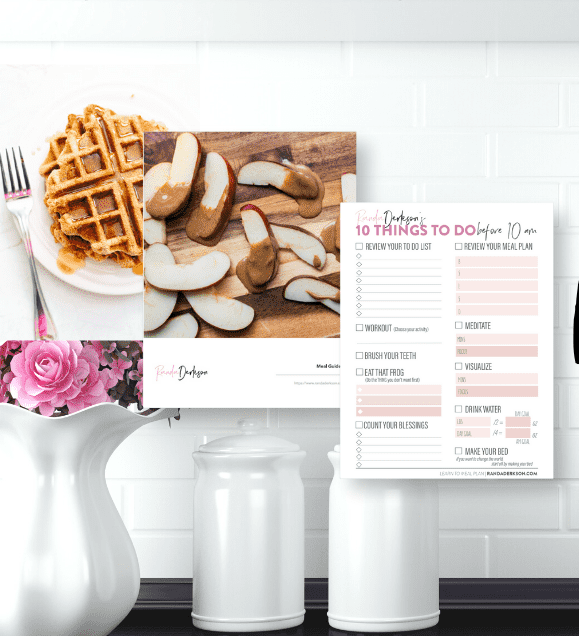 Get Access Free
Exclusive Nutrition and Healthy Living Library
Blender Almond Butter Cookies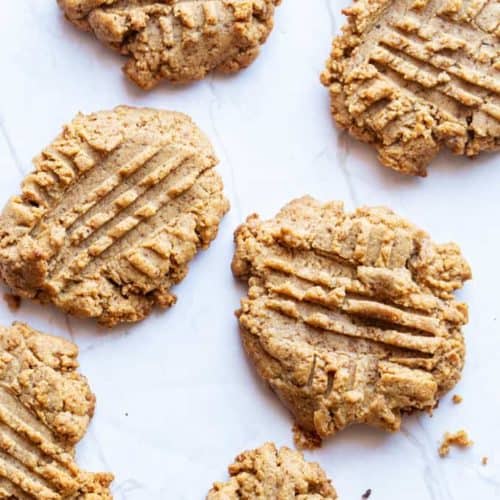 These blender almond butter cookies are insanely easy. Just three ingredients needed and you have a gluten free cookie recipe that the whole family can enjoy.
Instructions
Preheat oven to 350F. Line your baking sheet with parchment paper.

Add all of your ingredients into a blender and mix.

Scoop the batter in roughly 1 tbsp amounts onto the parchment paper. Press with a fork in a criss cross style. Bake for 10 minutes.

Let cool. They will crumble if you enjoy them warm but they stuck together when cool.
Notes
Feel free to top each cookie with a half or full almond for presentation purposes.
Nutrition
Serving:
1
cookie
Calories:
155
kcal
Carbohydrates:
10
g
Protein:
5
g
Fat:
12
g
Saturated Fat:
1
g
Cholesterol:
14
mg
Sodium:
20
mg
Potassium:
161
mg
Fiber:
2
g
Sugar:
5
g
Vitamin A:
20
IU
Calcium:
74
mg
Iron:
1
mg