If you're looking for a way to lower your sugar intake, why not try these Sugar Free Valentine Sugar Cookies. Perfect for the day of love (or any time of the year, really).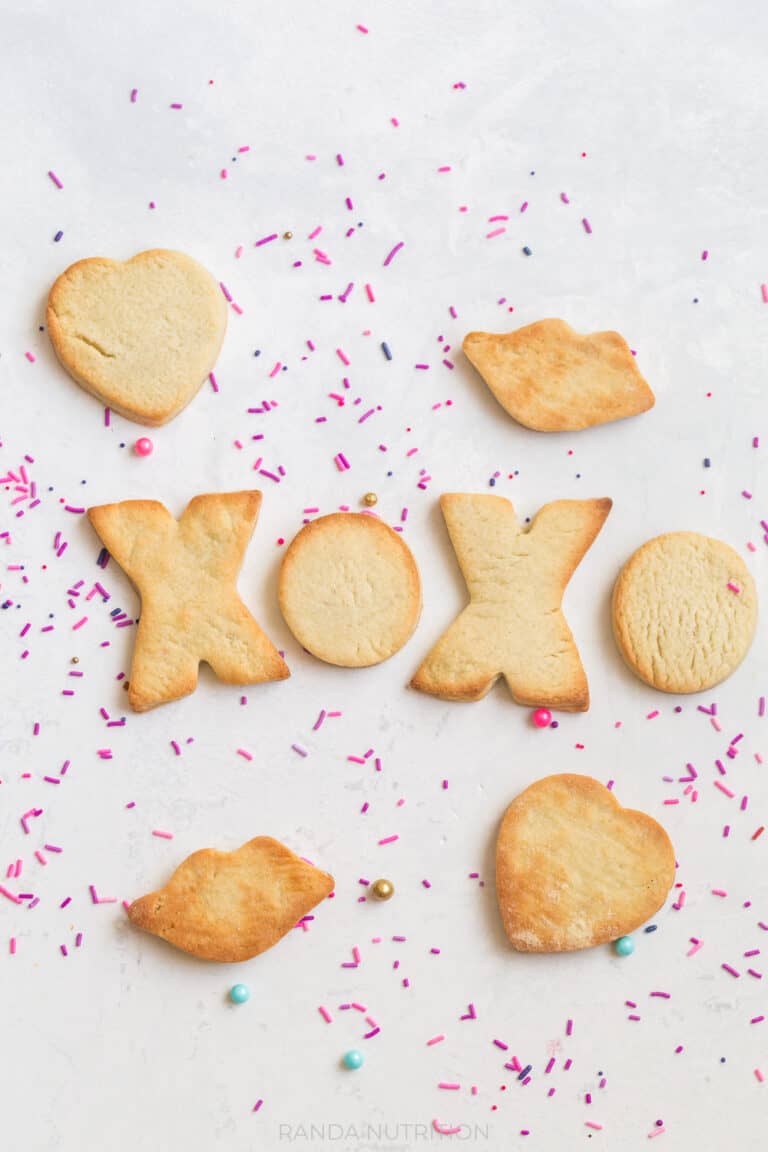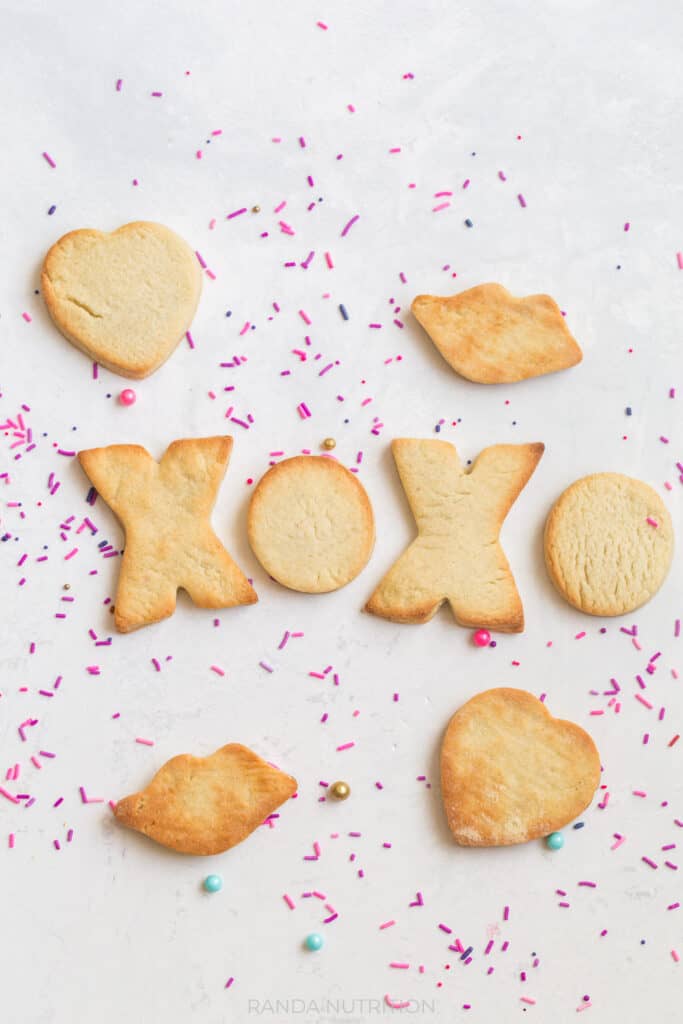 Disclosure: This post contains affiliate links for your convenience. As an Amazon Associate, I earn from qualifying purchases.
Learn How to Track Macros
with this step-by-step guide when you sign up for our emails
Sugar Free Valentine Sugar Cookies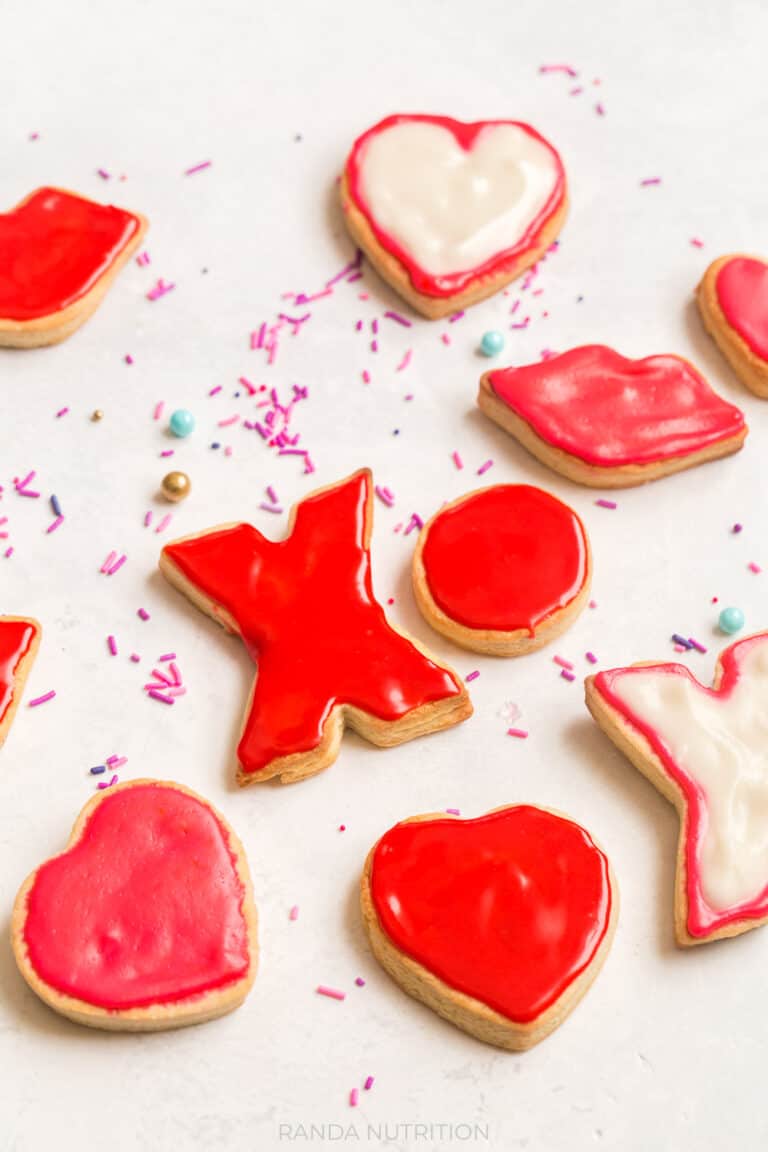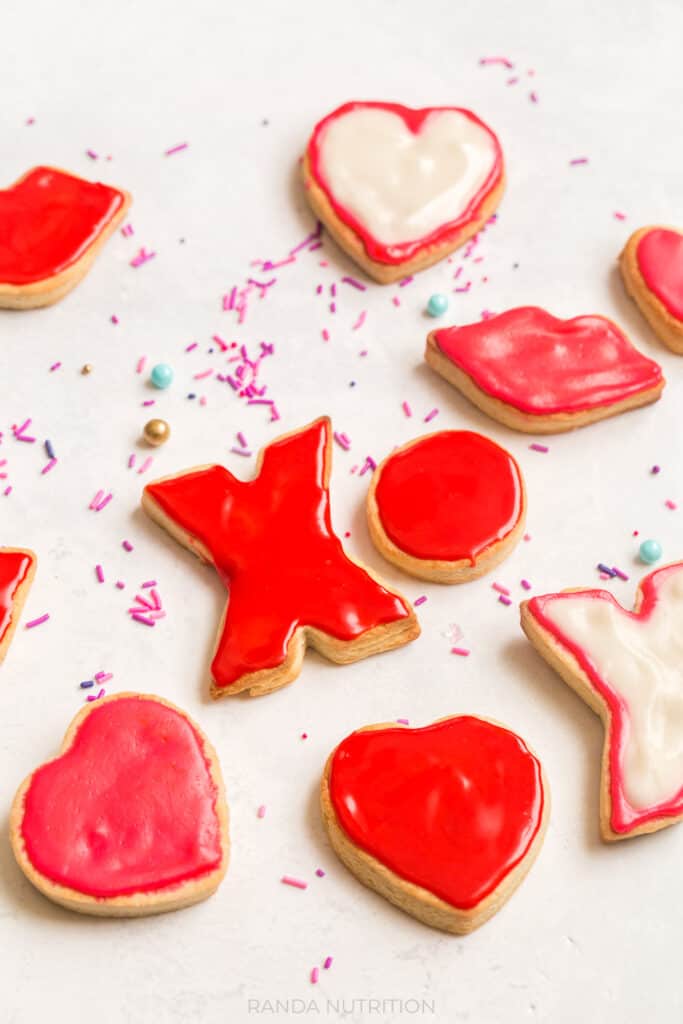 First of all, let's be honest here, I am not a baker.
Are these cookies the most beautiful sugar cookies you have ever seen? No.
Does the X outlined in pink and filled with the white Swerve royal icing look more like the flayed man banner from Game of Thrones than a cute Valentine's Day XOXO combo? Yes.
Do they taste good? You bet.
I mean really, that's all that matters right?
If you can look past my lack of baking talent and you just want something that tastes good, you're in the right place. Listen, I'll continue to work on my technique, but no promise it will improve.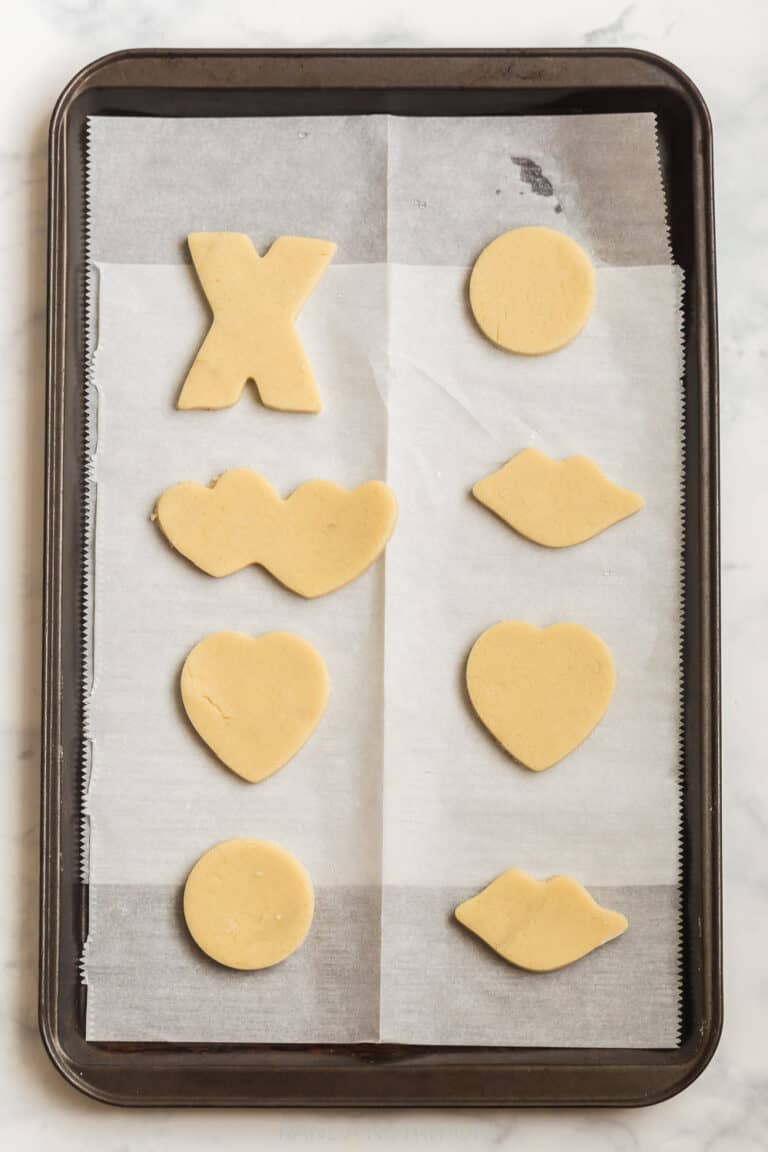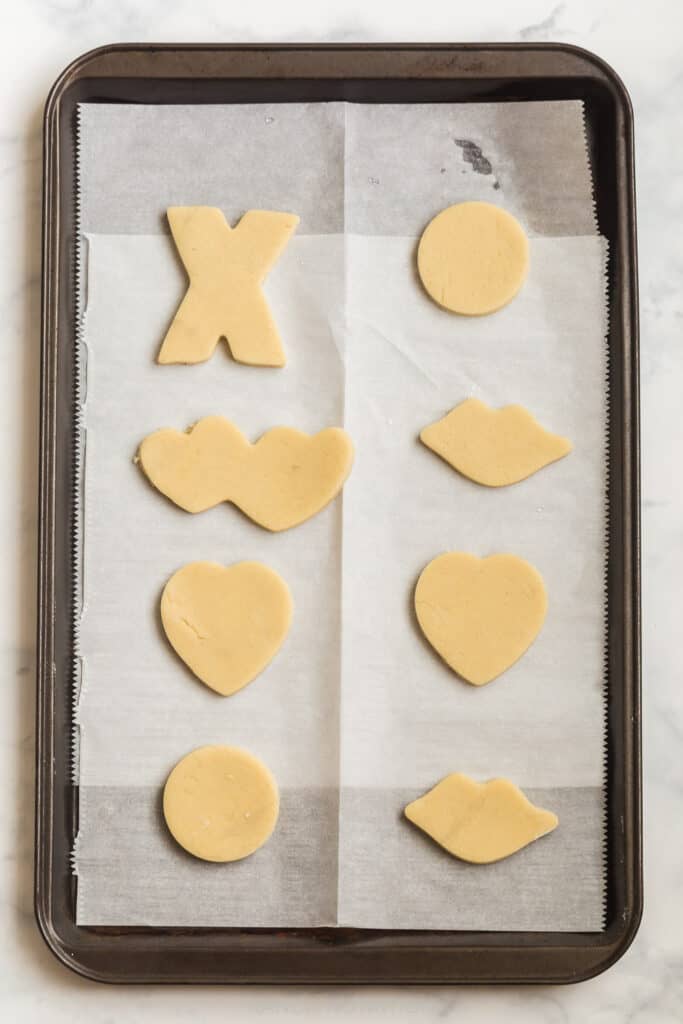 Equipment Needed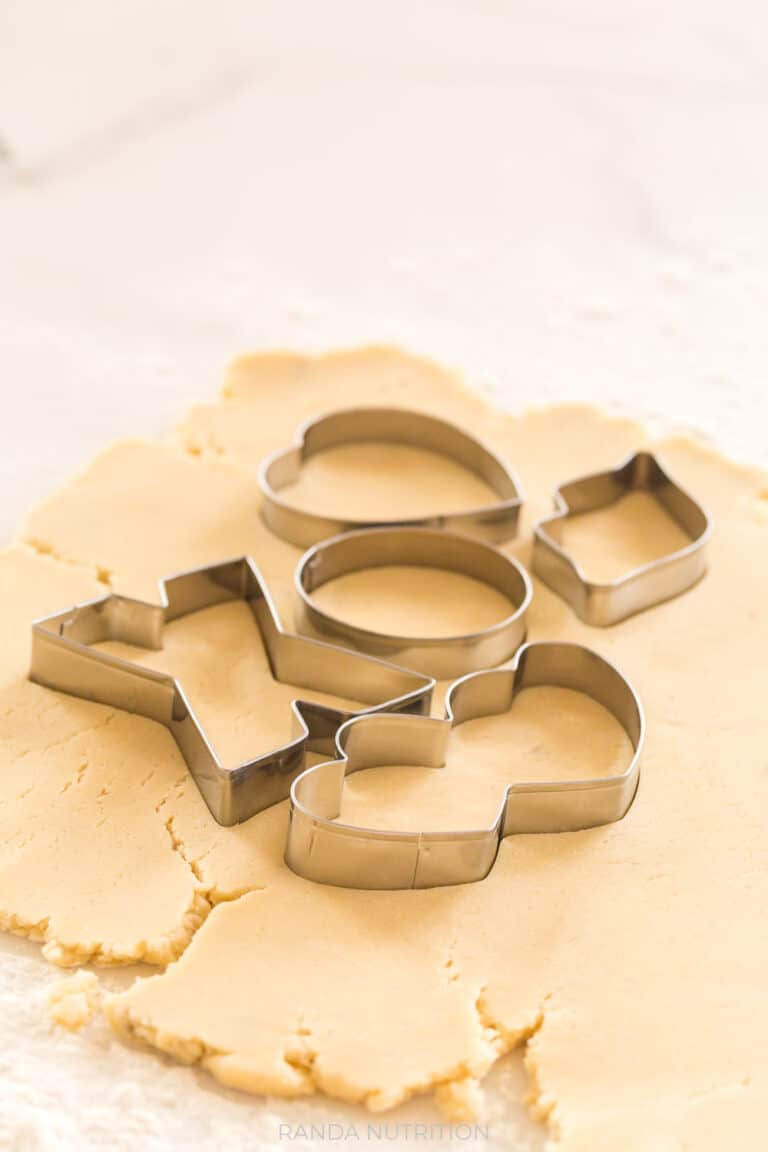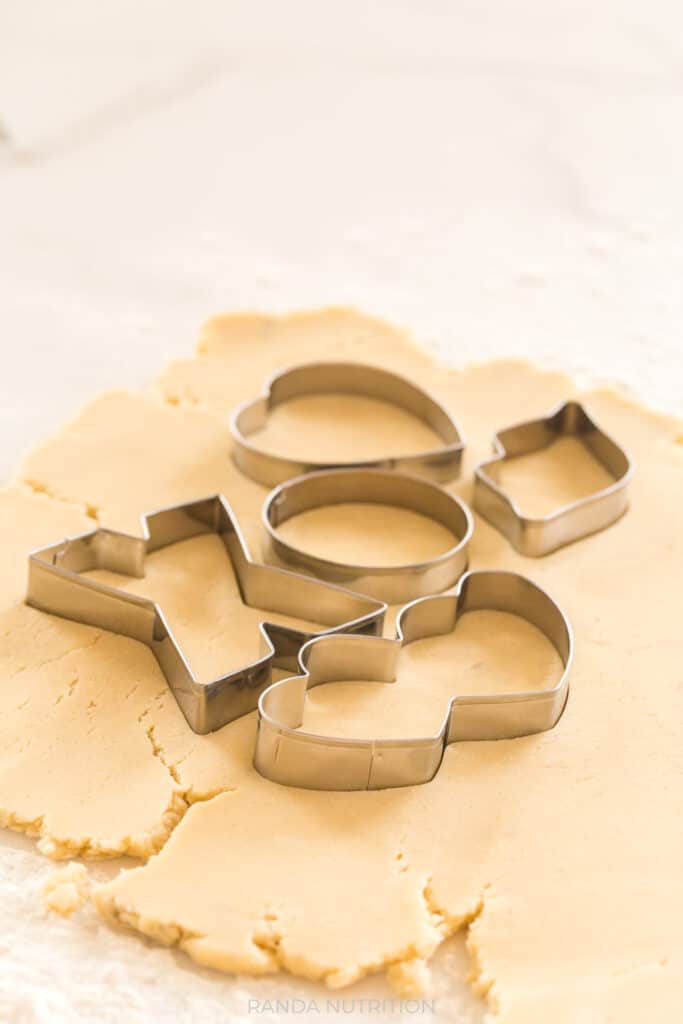 Valentines Cookie Cutters
I ordered these cookie cutters from Amazon to make these cookies. They were super cute and I liked that they came with a variety.
To make the sugar free cookie dough, all you need is to replace sugar with Swerve. It's an erythritol blend, you can also find a monk fruit blend and try that as well, they're both are 0 calories (although, check the label as some monk fruit sweeteners are a blend that has some calories).
Yes, the food label reads 4g carbohydrates per tsp, and every gram of carbohydrate is 4 calories. However, we do not digest this so it's labeled as 0 calories.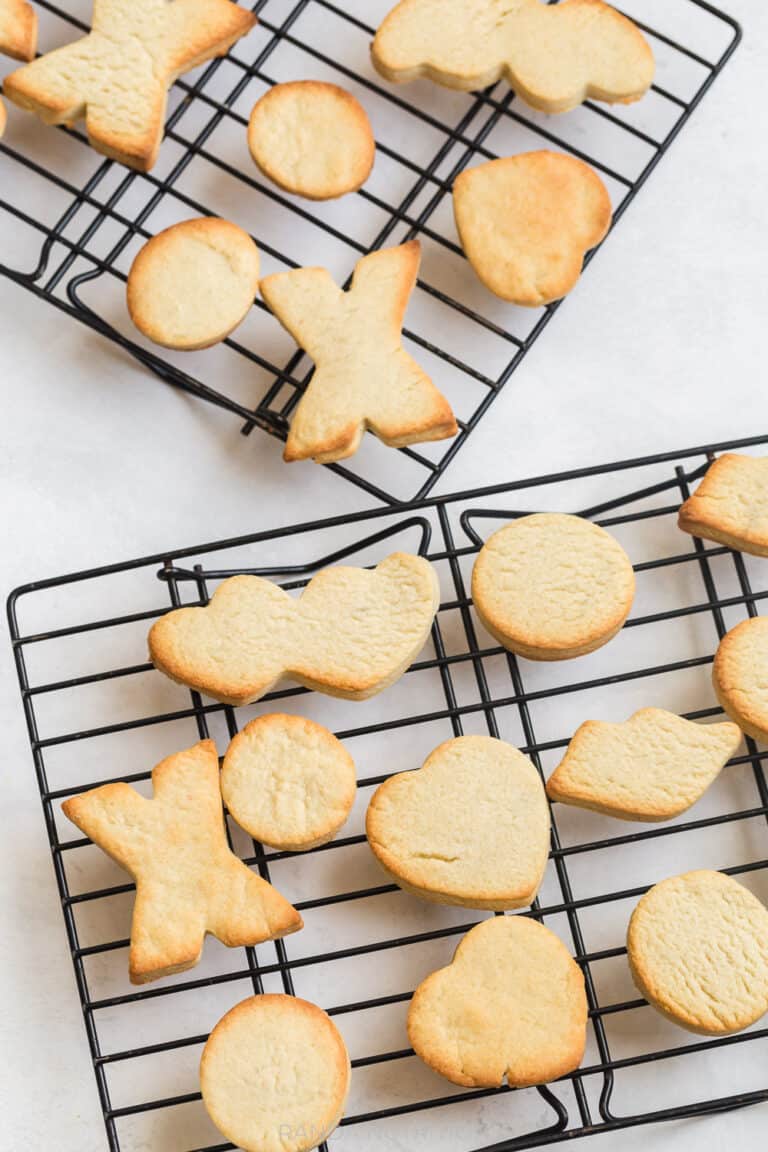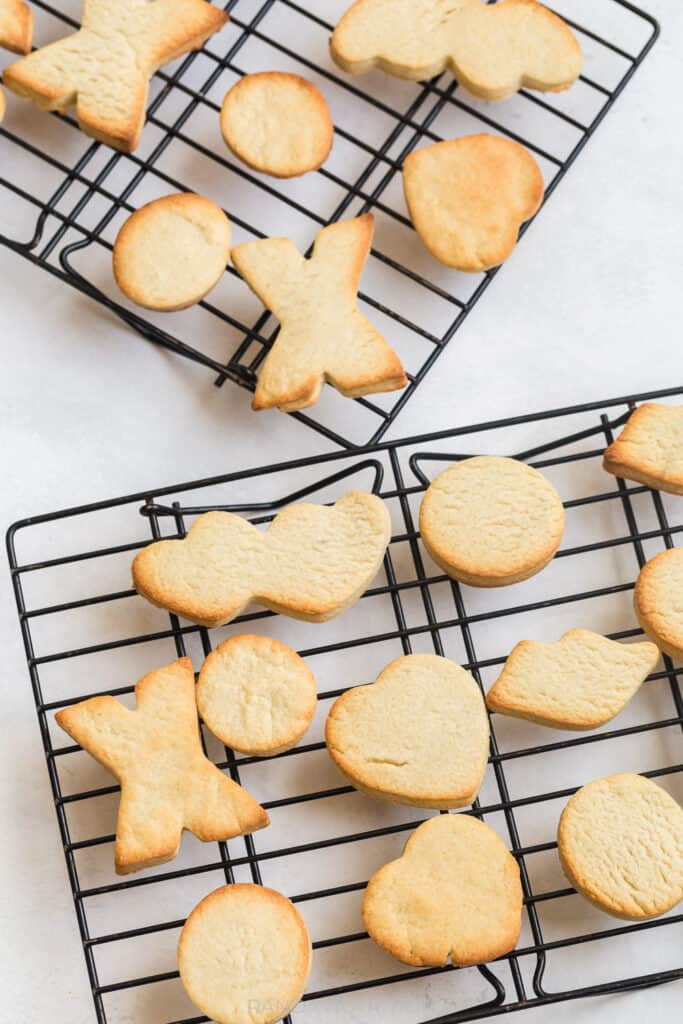 Sugar Free Royal Icing
I played around with Swerve icing sugar to make royal icing. It worked and it hardened but I found the taste was too sweet to my liking.
Look for your favorite royal icing recipe replace the powdered sugar with Swerve if you want to try it. That being said, I recommend halving the sugar with Swerve. An example is, if a recipe requires 4 cups of powdered sugar, do 2 cups powdered sugar and 2 cups Swerve.
If you go that route, the icing will not be 100% sugar-free, but it will be cut down significantly.
The option to try 100% Swerve is half the whole recipe as Swerve is expensive.
Here is what I did:
F.A.Q's
I didn't, I honestly never do as it's one more bowl to clean (that's how lazy I am). Now, if I was making a beautiful cake and was following a recipe then I would as it's how they made it. I was fine with potentially messing up the no sugar sugar cookies.
I simply mixed the wet ingredients together first, then slowly added the flour, baking powder, salt.
Sure! Try it out and let me know it worked for you. I slightly adapted this recipe I found on TikTok to make this recipe work. I then went and looked at cookbooks and a few other blogs to compare it to see if it worked and all sugar cookie recipes seem to be about the same.
Pure baking talent. It's truly a gift I have. That being said, if I waited for everything to be perfect I would never put myself out there.
Yes! All recipes are to be totally honest. You can make anything fit within your macros and that's why I teach macros because it doesn't put any foods in the "good vs bad" box.
Is the nutrition label accurate on your blog?
Nothing is 100% accurate. When I put this recipe into MyFitness Pal it was 108 calories, 8.6g carbs, 6.8g fat, and 2.9g protein with 0.3g fiber.
Whereas my blog's calculator is 96 calories, 15g carbs, 6g fat, 1g protein with 1g fiber.
I would go with the MyFitness Pal calculation as it had the verified brands in there.
That being said, every cookie is a different size. Every cookie shape is different. It's not exact and I recommend not stressing about it. Macros are a guide not a be-all-end. If you want to learn more here is my free macro counting guide.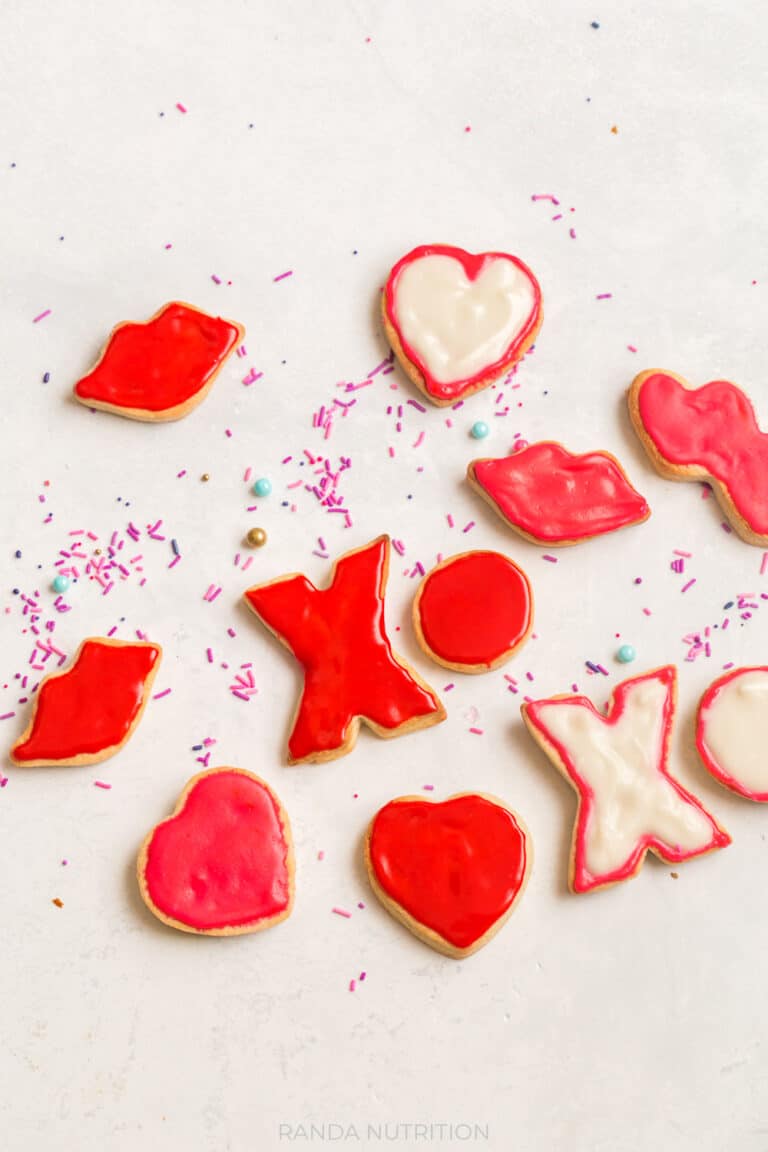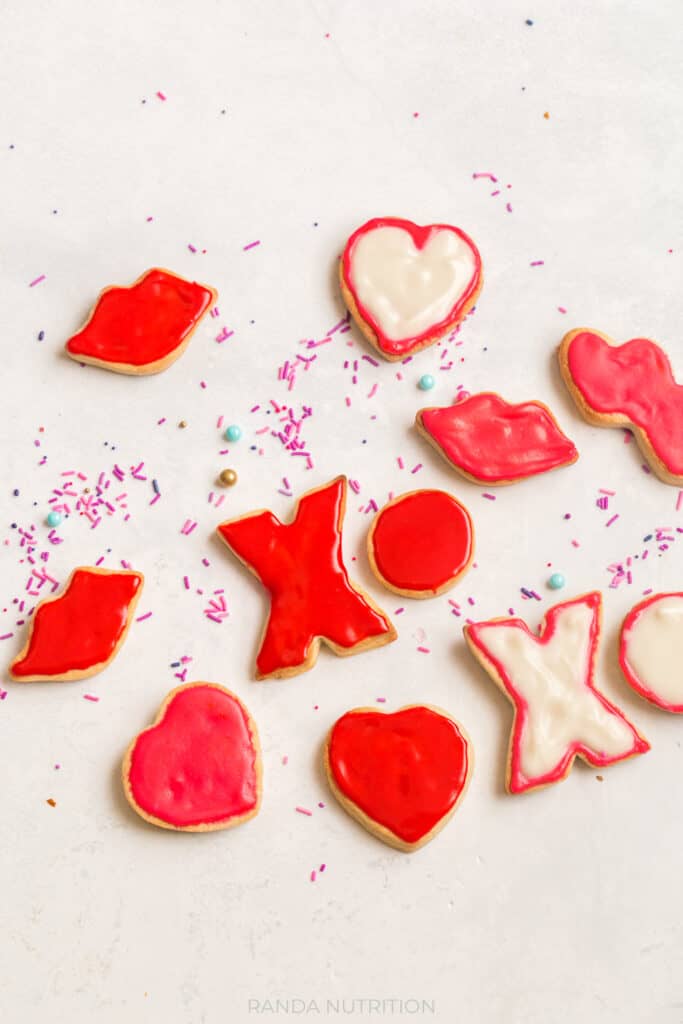 Swerve Sugar Cookies
In the recipe card below I also included the measurement in grams because it's been requested a few times now. I measured this recipe in both cups and grams so if you're tracking macros it will be as accurate as possible.
I did not include the royal icing in this calculation.
More bite-sized dessert recipes:
Want more Valentines recipes? Check out these Healthy Valentine's Day Treats.
Sugar Free Sugar Cookies for Valentines Day
Here's how to make sugar free Valentines Day sugar cookies using Swerve, my choice of sugar replacement.
Instructions
In a stand mixer add the butter and Swerve blend and beat until creamy and fluffy, 3-5 minutes.

Add the egg and extracts and beat until completely mixed in.

Add the baking powder, salt as the mixer is mixing slowly. Then slowly add the flour, a little bit at a time. Let the mixer slowly combine everything together until it forms (it looks like playdough).

Lay out plastic wrap and flatten the dough slightly over top. Wrap it up and chill for at least 30 minutes.

Once the dough is chilled, pre heat the oven to 375F.

Flour your working space so the dough doesn't stick to your countertops. Roll out the dough until it's about 1/4 inch thick. You can go thinner if you want but it will take less time to bake.

Use your cookie cutters and press out fun shapes. Lay on a parchment lined baking sheet and bake for 8-9 minutes (keep an eye on them, you want the edges to be golden and they burn quick).

While the cookies bake, I put the dough back in the fridge to chill and roll it back out once the sheet pans come out of the oven and cool down a bit.

Frost with royal icing or whatever frosting you fancy. I personally prefer them plain. Enjoy!
Nutrition
Serving:
1
cookie
|
Calories:
96
kcal
|
Carbohydrates:
15
g
|
Protein:
1
g
|
Fat:
6
g
|
Saturated Fat:
4
g
|
Polyunsaturated Fat:
1
g
|
Monounsaturated Fat:
2
g
|
Trans Fat:
1
g
|
Cholesterol:
20
mg
|
Sodium:
71
mg
|
Potassium:
29
mg
|
Fiber:
1
g
|
Sugar:
1
g
|
Vitamin A:
185
IU
|
Calcium:
10
mg
|
Iron:
1
mg
The nutrition information is calculated using a third party resource. The accuracy varies on the brands used, weight, portions, etc. This resource should be used as a guide. If you want more accurate information, weigh in grams and log in MFP.
Learn How to Track Macros
with this step-by-step guide when you sign up for our emails