How to Use Paleo for Real Life with Monica Stevens Le
If you have been considering going paleo, or finding clean paleo difficult to sustain, you are not alone. You don't have to be in the kitchen all day to eat healthily and properly.
You don't even have to overcomplicate your menu for it to be delicious. I spoke about How to Use Paleo for Real life with Monica Stevens Le, and learned that clean paleo is possible and there are ways to make it sustainable for those living busy lives.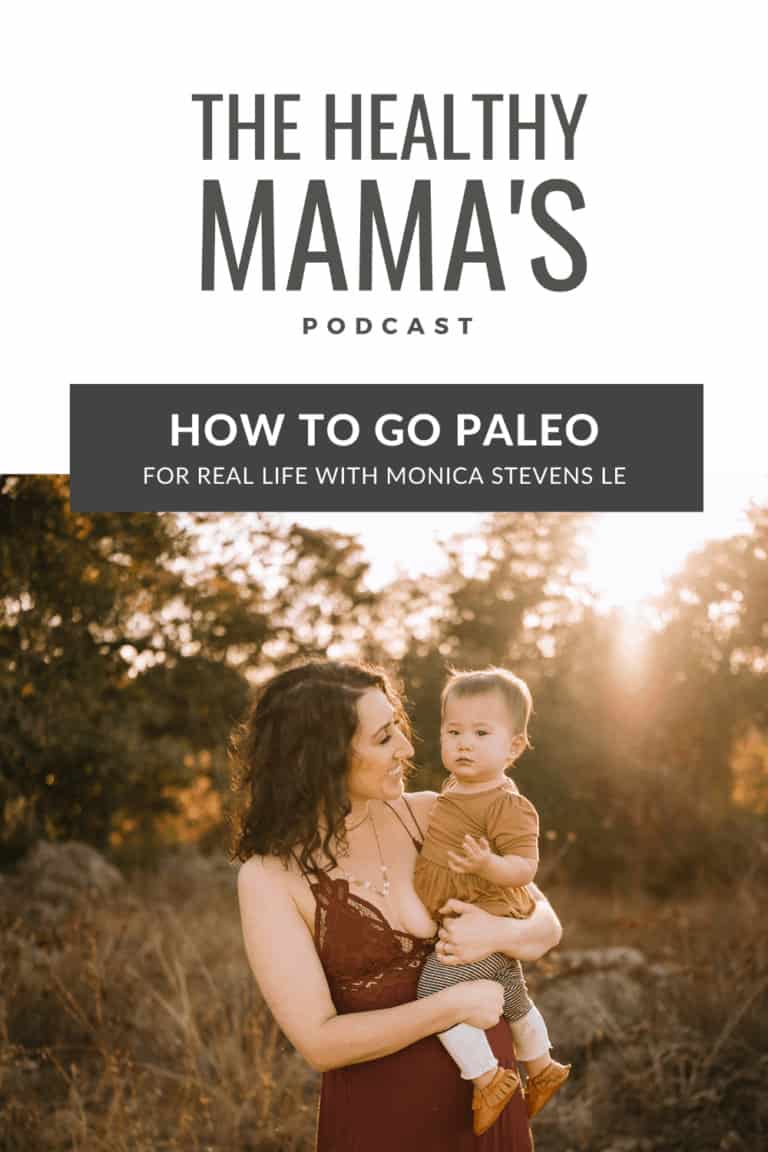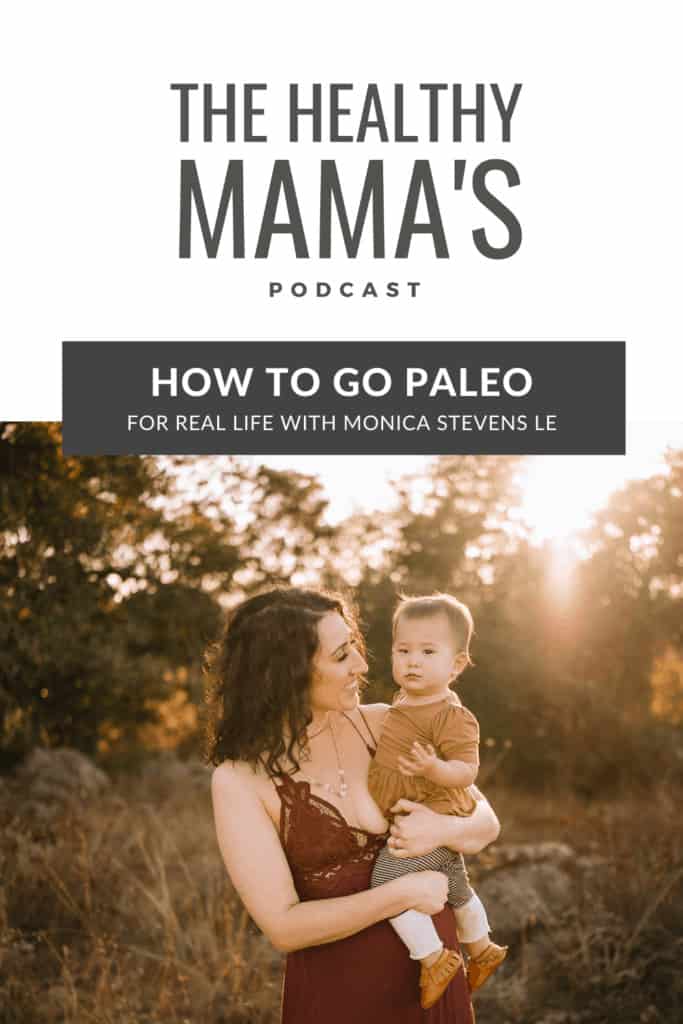 On episode 3 of the Healthy Mamas Podcast, I interviewed my cohost Monica Stevens Le, (pronounced Stevens Lay). Monica is the creator of The Movement Menu and cookbook author of Clean Paleo Real Life. We took a deep dive into a wide variety of topics including Why Eating Intentionally and Mindfully is a Journey, How to use Clean Paleo Real Life as a Template, and how to Stay Organized in the Kitchen with a Growing Family.
Listen Here:
We release an episode every Monday.
Visit us here http://www.thehealthymamaspodcast.com/ to subscribe and never miss an episode.
Episode 3 of the Healthy Mamas Podcast
In this episode we introduce Monica so you can get to know her a bit more. We focused on her story, how she came to create the Movement Menu and write her cookbook Clean Paleo Real Life. We also discussed how she incorporates paleo into her everyday life in a sustainable way without being strictly paelo and how it brings balance to her family.
The Inteview With Monica Stevens Le
In our interview, we also discussed several other topics to gain insight into Monica and her personal life, background and got some amazing tips and tricks to put into play when it comes to your own individual journies and how to make positive choices that are specific to you.
Traveling with toddlers
Monica and I spoke about long airplane trips with a toddler and more. I discovered that our children are eerily similar with some of their habits.
Who is Monica and what are her likes and dislikes both professionally and in her personal life?
This was eye-opening for me as it gave you a glimpse into what fuels Monica and the why behind her career choices.

What sparked her interest in all things food? When it began and what really ignited that flame?
I thoroughly enjoyed finding out what sparked Monica's interest in food and what ignited that flame. The story behind it was riveting and finding out what some of her previous careers were was quite interesting. You are sure to be quite surprised yourself.
When and how did food become a career? Was it financially stressful in the beginning?
Monica told us all about how she got started and what the most difficult roadblocks she encountered were. It was quite interesting to find out all the things that lead to food becoming her career and how she managed to get it to flourish.

Why was the blog created?
This question was one of the ones I was looking forward to having answered most. Monica has such a unique perspective on self-talk and how your body functions in correlation with your mental health.
What Else we Covered in Episode 3:
How to use paleo eating and cooking as a template/guide and following food rules/guidelines.
What is the book Clean Paleo Real Life, and how is it meant to be used by a reader?
A special sneak peek into Monica's cookbook and what kind of recipes you will find there.
What are a few things Monica always keeps stocked up in her refrigerator?
How does Monica stay organized with healthier / more mindful eating with a toddler?
Navigating food hierarchies and how to handle "dessert" with kids and the one-bite rule.
How to deal with the stress/importance of healthy and mindful eating during pregnancy.
A preview of the Toddlers at the Table virtual course coming soon! Keep your eyes peeled.
Thoughts about "hiding" and "sneaking" veggies into other foods and dishes and how to incorporate sauces/dips to get kids excited about eating new things.
Giving ourselves grace with our journey into making better choices that are great for us.
I had a great time interviewing Monica and learning more about her journey. She offered us some amazing insight and some great tips about food, family and more.
See you next epsiode!
You can listen to more episodes in the Podcast section of the blog.