This red curry potato leek soup is delicious twist on a tradition soup, flavoured with one of my favorite ingredients: curry. It's suitable for most diets as it's gluten free and dairy free (thanks to the canned coconut milk), and best of all…it's so simple to throw together.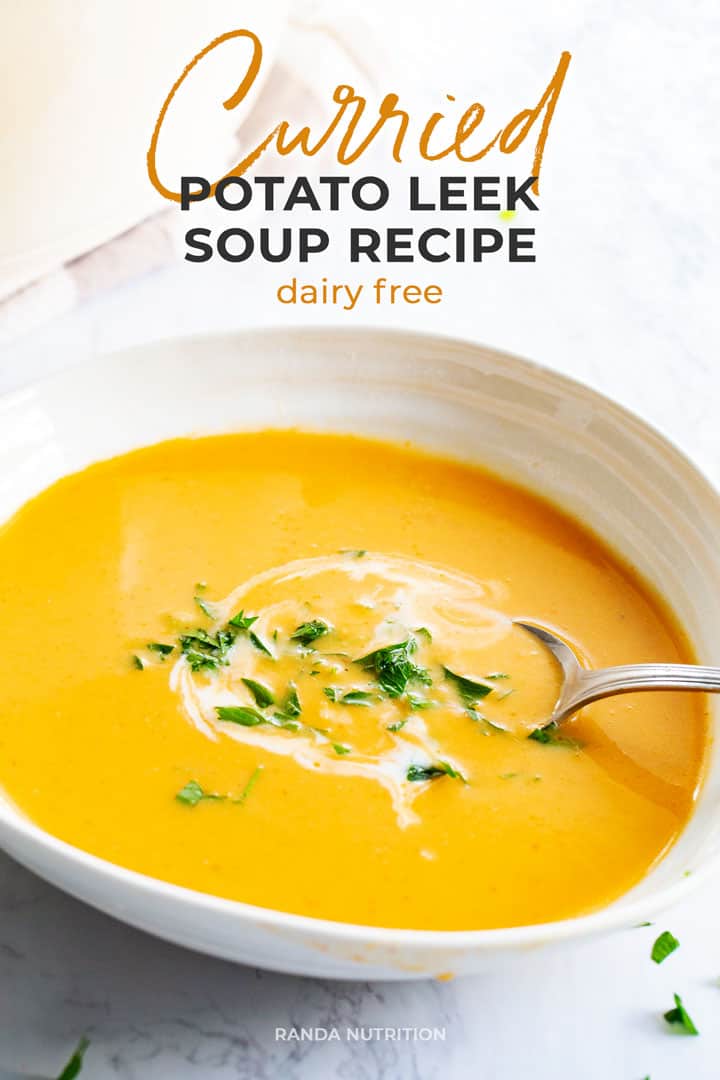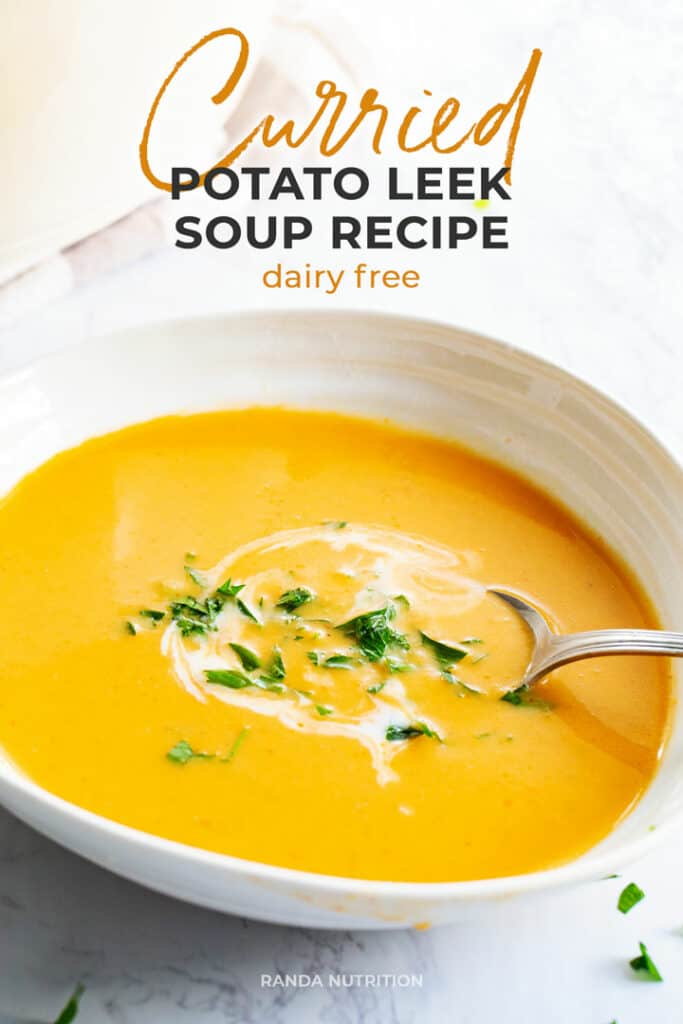 Disclosure: This post contains affiliate links for your convenience. As an Amazon Associate, I earn from qualifying purchases.
Red Curry Potato Leek Soup
I've been sitting on this curried potato leek soup for months. I actually forgot I had it ready to go!
It was after my family loved the dairy free potato leek soup that I made that I wanted to "dress it up" and add some extra oomph.
Red curry paste was the perfect way to do it with minimal ingredients and minimal effort.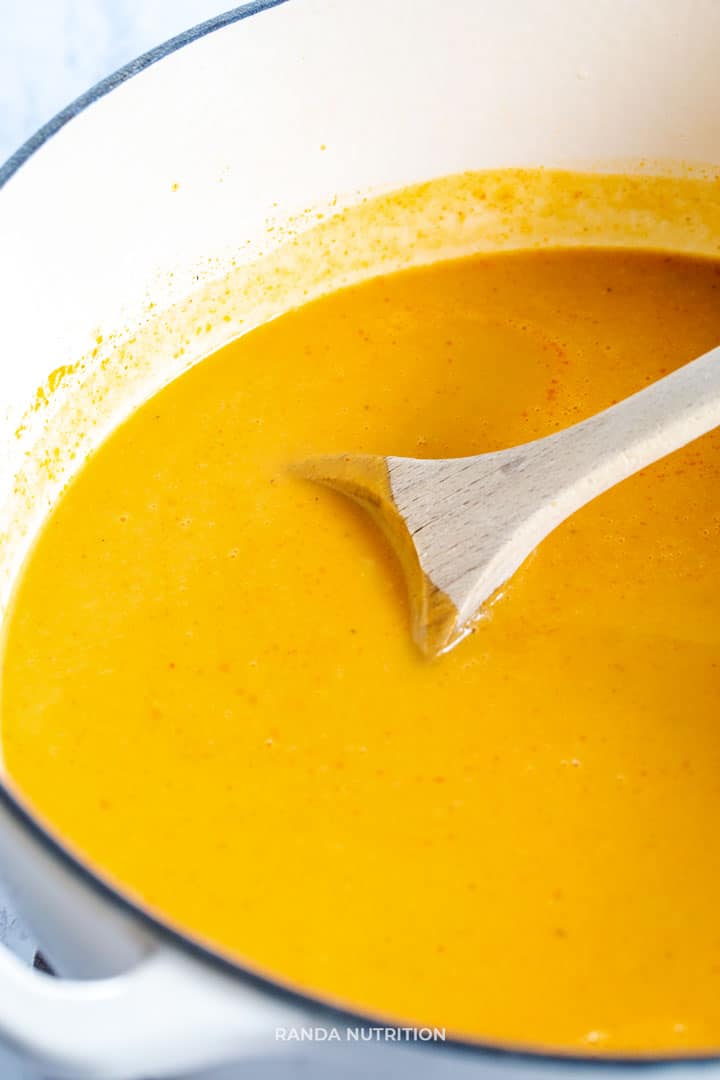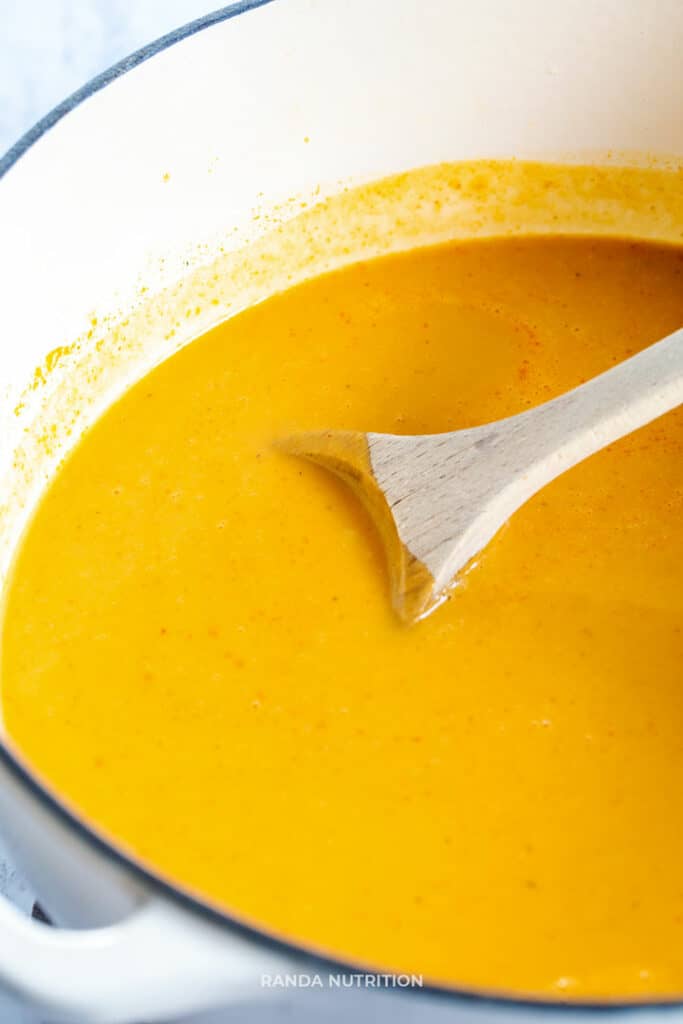 How to Puree Soup
My favorite way to puree soup is with the Vitamix blender. I have the Vitamix 7500 and it works perfectly.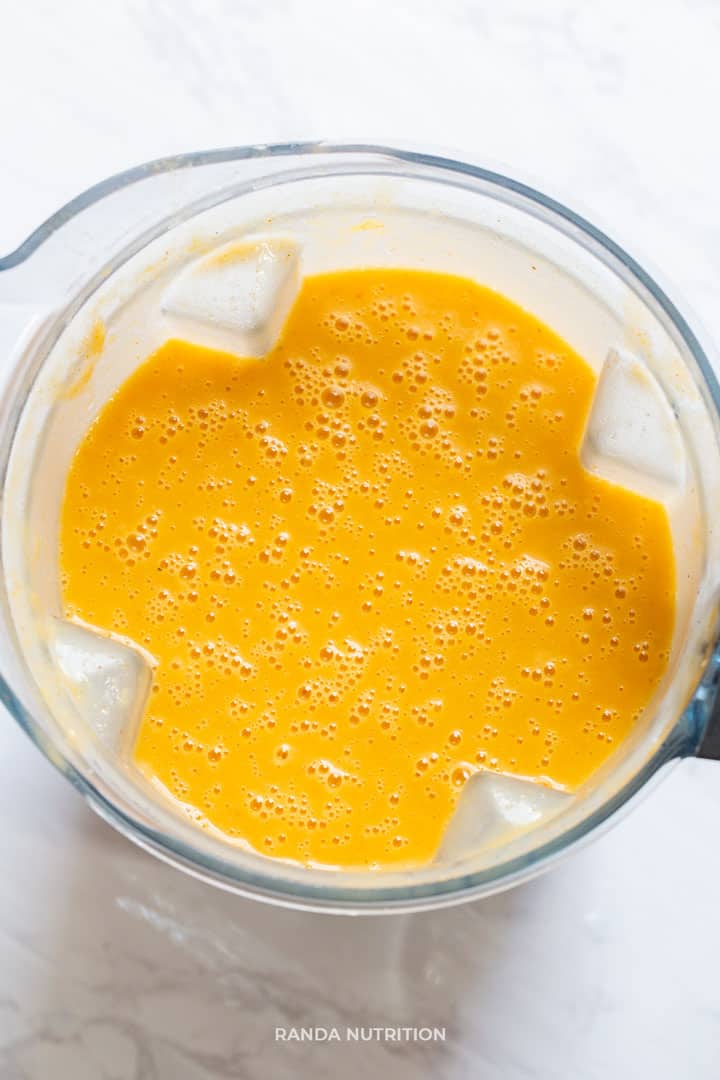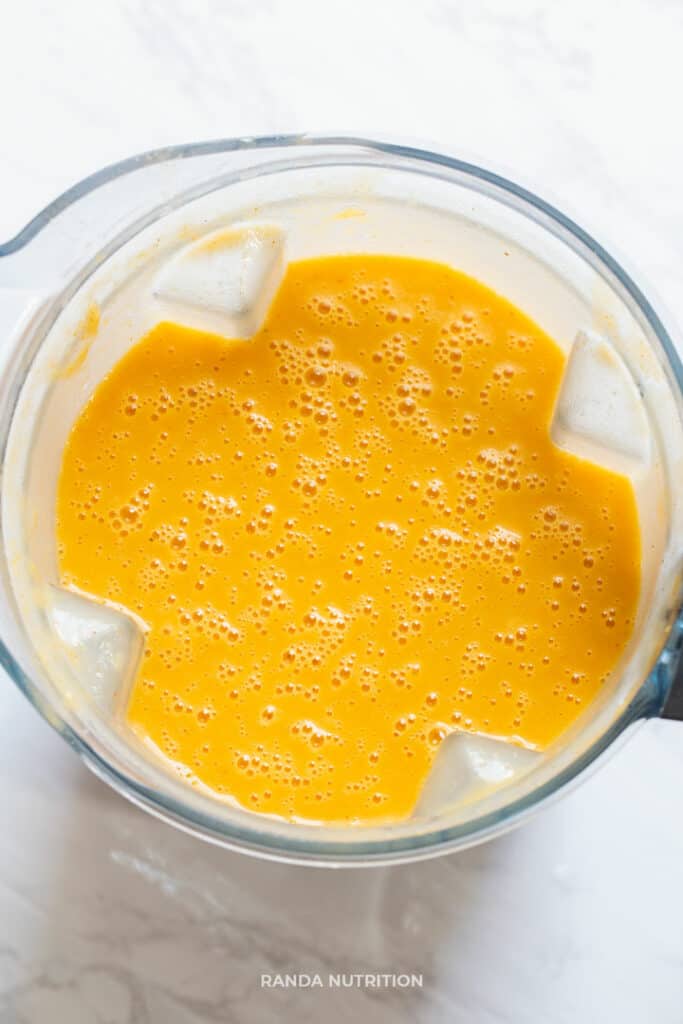 I ladel the soup into the blender and do it in batches (the whole recipe doesn't fit into the blender itself).
You make the blender soup smooth or add a few pieces of potatoes and leeks to give it a little texture.
I prefer the latter.
Don't have a blender?
If you don't have a stand blender, you can use an inexpensive immersion blender instead. Both will work great.
Do I have to blend potato leek soup?
Technically, you could enjoy the soup without blending it but you need the blended potatoes to give it that rich and cream consistancy.
In summary: don't skip this step.
Different Between Red Curry Paste vs Curry Powder
In this curry soup recipe, I used a red curry paste from Thai Kitchen (it's my favorite one). The flavor is more concentrated then the bigger jars at the store, but it's always sold out so use what you can. Simply taste and adjust seasonings.
The difference between red curry paste vs traditional curry powder is that red curry is made with red chillies. The red chillies add a little more heat (although I do not consider this recipe spicy).
Curry powder is a spice blend that combines turmeric (which gives it its golden hue), cumin, cardamon, ginger, pepper, and chiles.
The curry paste is wet and curry powder is a dry powder. They have different flavor profiles.
I do encourage you to try this recipe with a variety of curries but I have only recipe tested it with the red curry paste.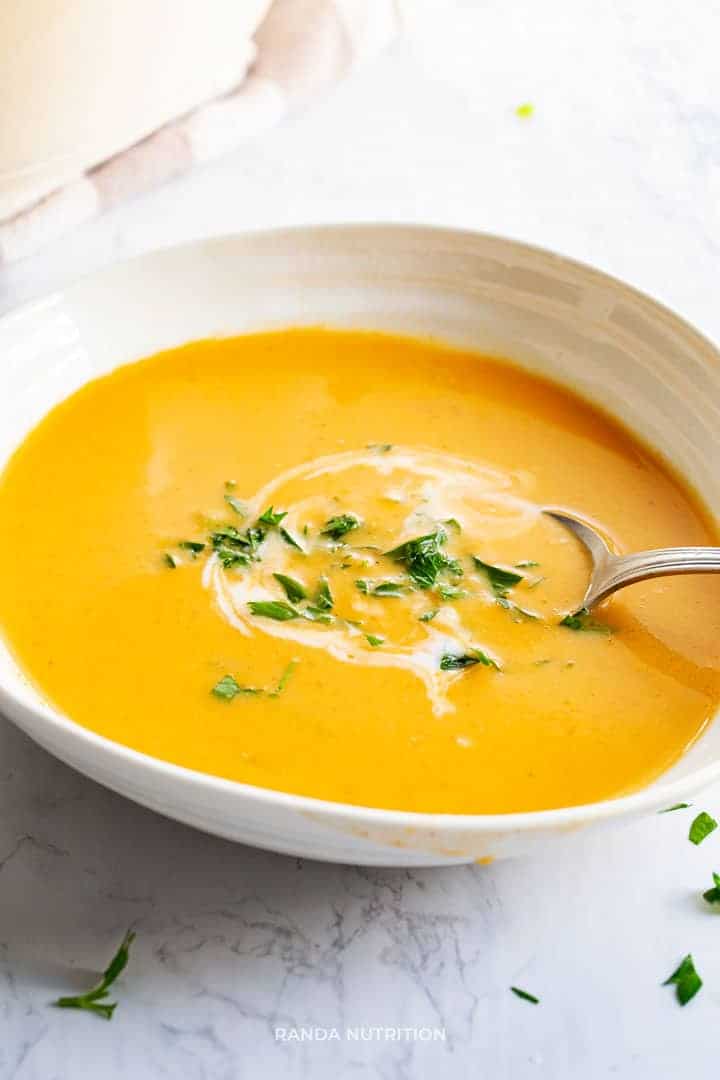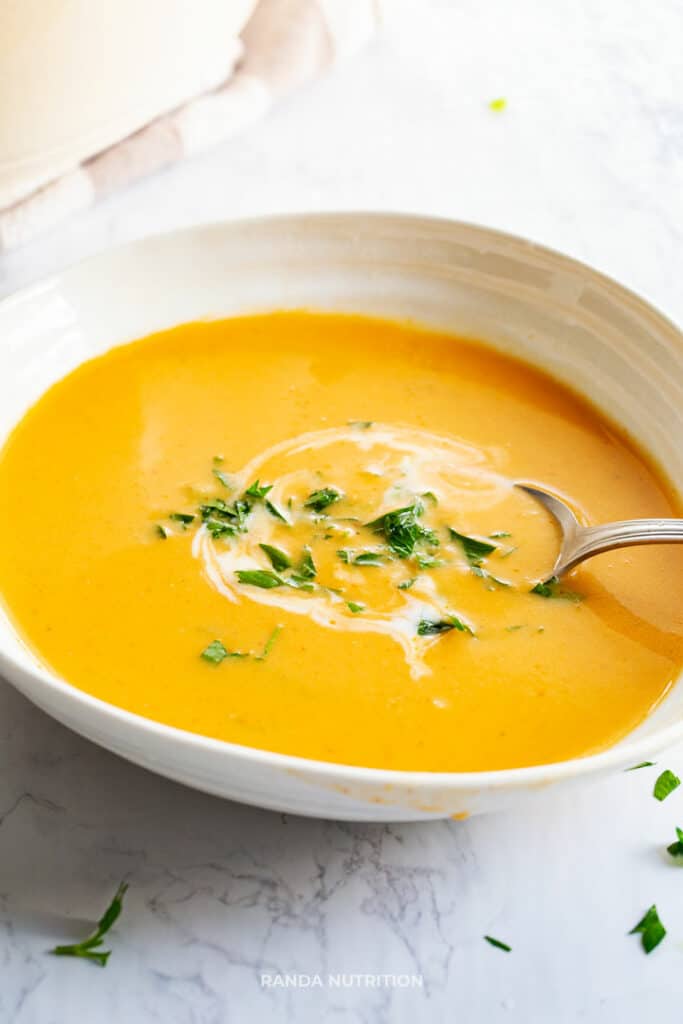 How Long Does It Keep In The Fridge?
The curry potato leek soup can last around 3-4 days in the fridge.
I haven't tried freezing it, but I'm not sure if it would freeze well with the potatoes.
If you try it, please leave me a comment and let me know how it worked out for you.
How to Make Curry Potato Leek Soup
This curried soup recipe is such an easy recipe to put together.
Simply sauté the veggies, add the rest of the ingredients, simmer and you're done.
I do recommend that if you're iffy on curry or spice that you start with two tablespoons of the curry paste and taste and adjust from them.
I like an over powering flavor, so I go all in.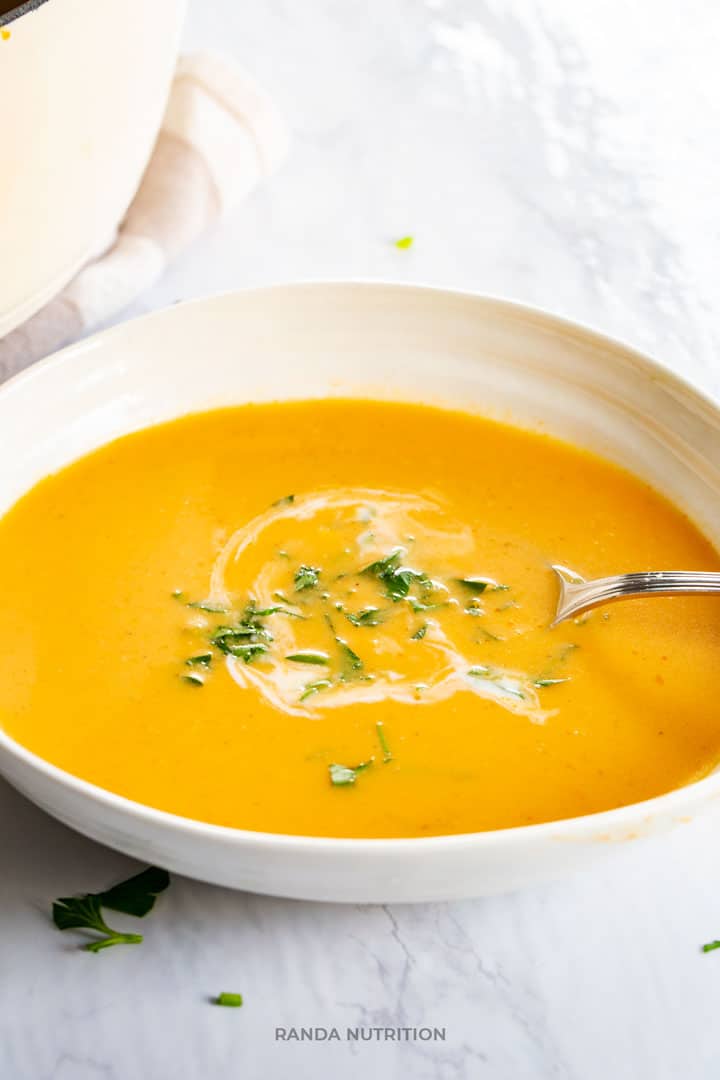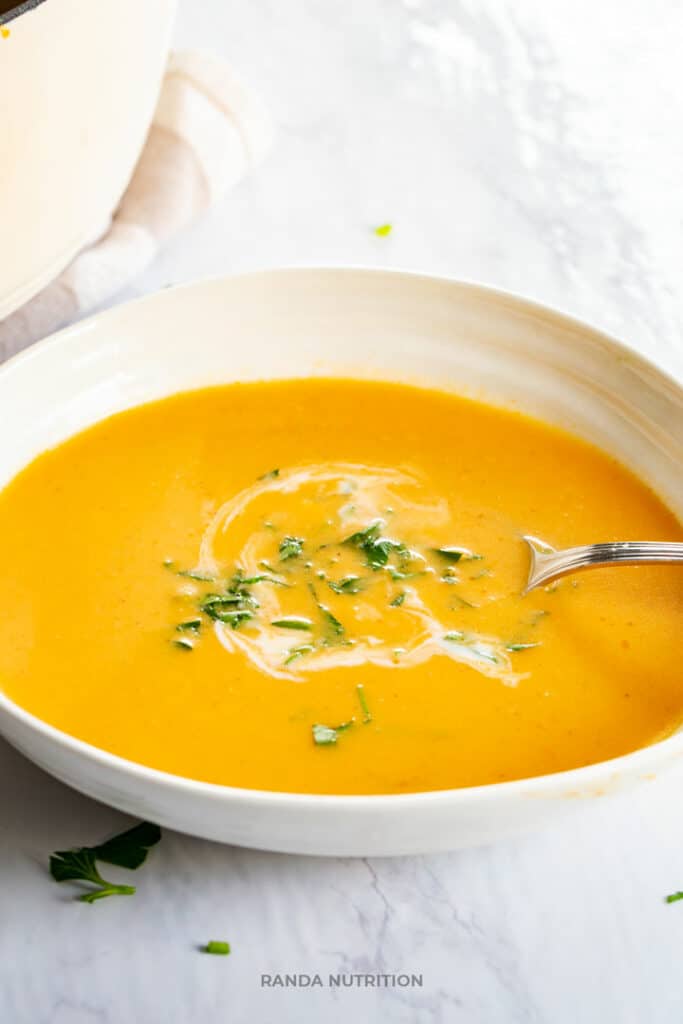 More comfort soup recipes:
Curry Potato Leek Soup
This comforting soup recipe has a delicious twist. Dairy free curry potato leek soup is made with minimal ingredients making it easy to make!
Ingredients
2

tbsps

avocado oil

4

potatoes

(about 1lb) peeled and diced

2

leeks

sliced

4

cloves

garlic

minced

3

tablespoons

red curry paste

or more if you want more flavour

1 14

oz

can coconut milk

4

cups

water

or 4 cups chicken broth but skip next ingredient

1

tablespoon

chicken base

heaping tablespoon

1/2

tablespoon

thyme

1/4

teaspoon

sea salt

1/4

teaspoon

pepper
Instructions
Heat a large dutch oven or stockpot over medium heat. Add the avocado oil.

Add the sliced leeks and saute them for 2 minutes. Then add the potatoes, curry paste, and garlic, stir it around until the garlic becomes fragrant (about 1 minute).

Add the rest of the ingredients and bring to a boil. Cover the pot, reduce the heat to medium-low and simmer for at least 20 minutes.

Remove the pot from the burner and, using a ladle, transfer the soup into a blender and blend until smooth. You can also use an immersion blender. Feel free to leave some texture by not blending it all.

Taste and adjust seasonings. If you're not a big curry fan, start with 2 tablespoons and workup by taste.
Nutrition
Serving:
1
serving
|
Calories:
416
kcal
|
Carbohydrates:
42
g
|
Protein:
6
g
|
Fat:
27
g
|
Saturated Fat:
19
g
|
Cholesterol:
1
mg
|
Sodium:
395
mg
|
Potassium:
1015
mg
|
Fiber:
7
g
|
Sugar:
6
g
|
Vitamin A:
2044
IU
|
Vitamin C:
43
mg
|
Calcium:
81
mg
|
Iron:
4
mg
The nutrition information is calculated using a third party resource. The accuracy varies on the brands used, weight, portions, etc. This resource should be used as a guide. If you want more accurate information, weigh in grams and log in MFP.