Picky Eater? Sneak Veggies in Using These Tips
Picky eater refusing to eat their vegetables? No problem. There are a few ways to sneak veggies into their diets without the fight or fuss.
Face it, not everyone loves vegetables. In fact, a few people absolutely despise them. If you or your children are picky eaters, especially when it comes to veggies, there are solutions that can help everyone get their daily intake of vegetables. Sneaky solutions, but solutions none the less. Sneak veggies into your picky eater's diet.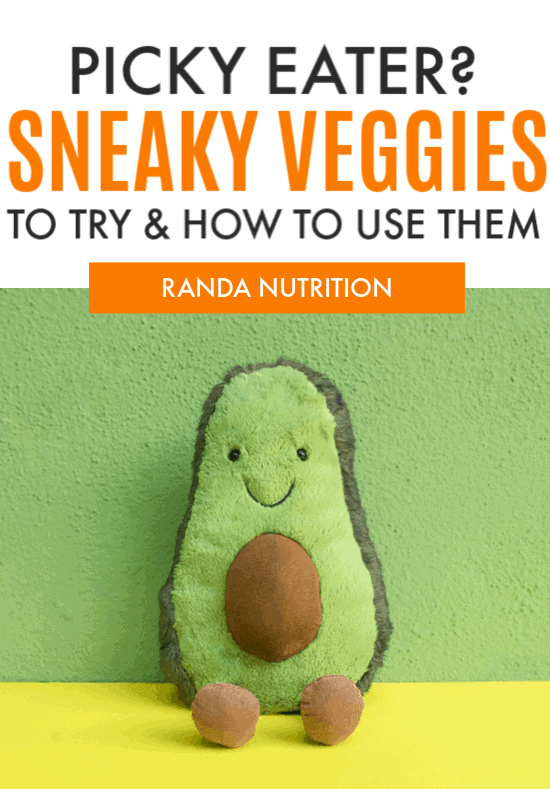 Disclosure: This post contains affiliate links for your convenience. As an Amazon Associate, I earn from qualifying purchases.
Sneak Veggies Without The Fight
It can be frustrating to attempt to get picky eaters to eat their vegetables. Especially when they seem to have a huge hate-on for them. It is important to offer your picky eaters a variety of vegetables at every single meal. Do so with the expectation that if you keep offering them, they will eventually try new things. This process does work but sometimes it takes a long time. In the meantime, you want them to be getting the right amount of vegetables. This is when being sneaky works.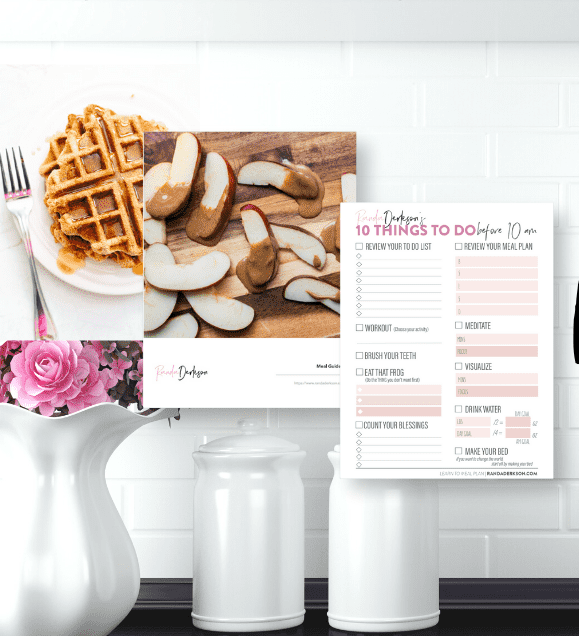 Get Access Free
Exclusive Nutrition and Healthy Living Library
How to Sneak Vegetables into a Picky Eaters Diet
There are several ways to add additional vegetables into meals your picky eater already loves. Whether you are sneaking some veg into their breakfasts, lunches or dinners, there are several ways to boost their vegetable consumption without them even knowing.
One tip that has helped my family immensely is to talk about what we're eating and why. Even when I had to sneak veggies into sauces and soup, when my son asked what was in it (after a few bites) I told him. We chatted about the benefits (ie: carrots help us see better, cauliflower gives us energy, helps out bellies, etc) and it really has helped.
The hidden veggies that taste delicious helped my son come around to the idea of eating them on their own too.
Smoothies (My favorite way to sneak veggies in)
Smoothies are an excellent way to sneak some extra vegetables into your picky eater's diet.
Throw in a little bit of spinach or kale in a smoothie with fruits and yogurt. For the most part, the sweetness of the fruits will mask the flavor of the vegetables, making them almost undetectable.
One of my favorite veggies to sneak into smoothies is cauliflower. If you buy frozen cauliflower (or cauliflower rice) it blends nicely and adds a bit of a creamy texture. You can't tell it's in there!
Baked Goods
Carrots and zucchini are great when added to muffins, cakes and other baked goods. Use them as a base to your recipe and then add more delicious ingredients like raisins, blueberries, and even dark chocolate chips.
The vegetables in the recipe will be virtually undetectable and your picky eater will not even notice. While most baked goods do have some additional sugar, adding vegetables makes them that much more nutritious.
Sometimes, we have to pick our battles.
Sauces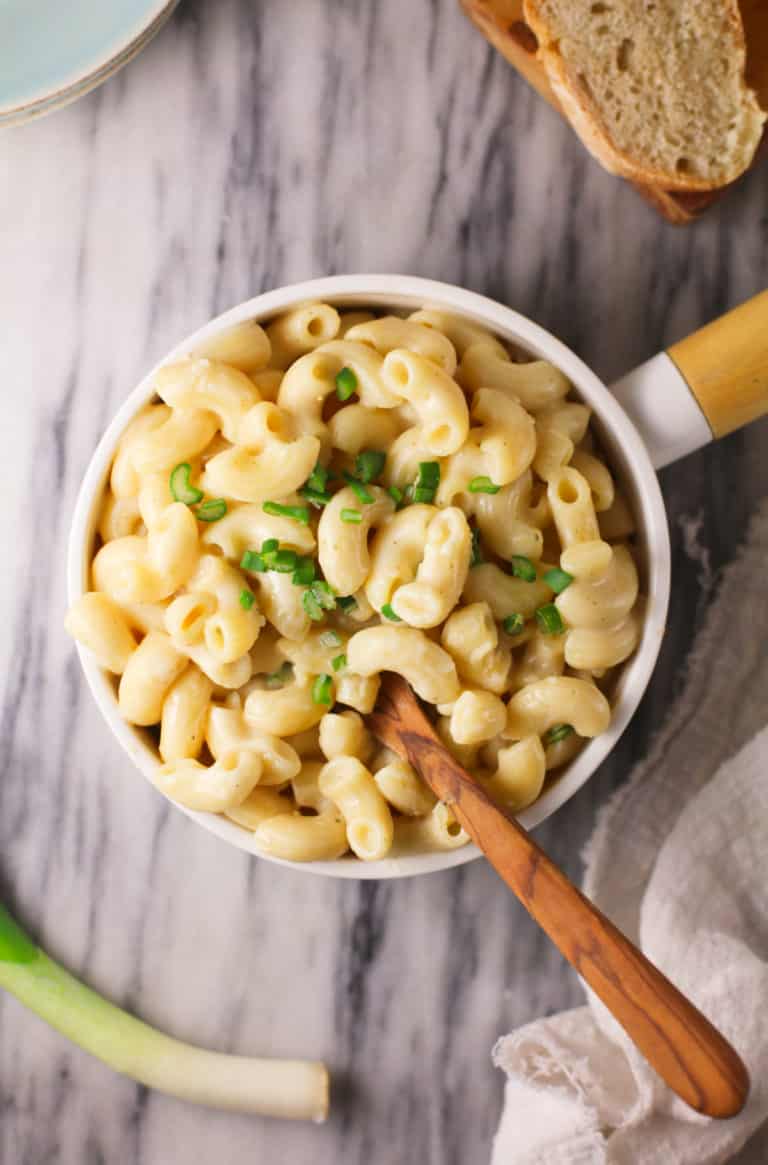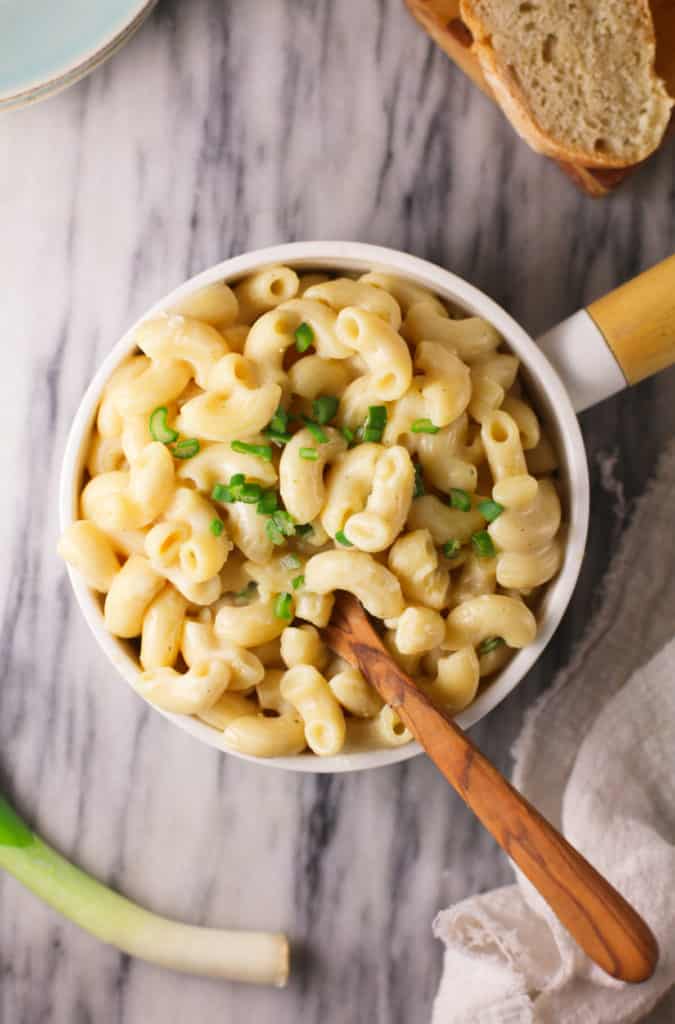 It can be pretty easy to sneak some extra vegetables into different sauces. For example, this Healthy Macaroni and Cheese uses cauliflower pureed into the sauce.
If your picky eaters are big fans of spaghetti, this Homemade Tomato Sauce uses bell peppers, zucchini, carrots, celery, and more, making it easy to convince your picky eaters to gobble it up.
You can do this kind of thing with virtually any type of sauce, especially if you are pureeing and adding the vegetables in that way.
Another great recipe? These spaghetti squash nests! Pop a meatball in the center and make it fun!
Meats
If your picky eaters like meats, vegetables can be hidden within the mixture. You can add hidden vegetables to meatloaf, homemade burgers, and more.
Simply shred up your vegetables finely (I use a high powered blender or food processor for this) and mix them into your meat mixture, making sure to combine them well.
We like to add vegetables to this Healthy Meatball recipe, and our picky eaters quite enjoy them.
Don't forget, if you're looking to establish healthy habits (like adding more vegetables to your diet in fun and tasty ways) be sure to secure a spot in the 21 Days to a Healthy Habits Challenge.
Soups
Another great way to get your picky eaters to eat their vegetables is by adding them to delicious soup recipes. Especially ones that require the vegetables to be pureed (do you see a trend here?).
This Roasted Cauliflower Soup is a great recipe to add in a bunch of delicious vegetables without your picky eaters even knowing. This way there are no questions as "what's this" this their crinkled up faces.
Disguised Fries
Fries are a delicious treat for just about anyone, so what if you disguise veggies this way? In fact, you can even make cauliflower or broccoli tots too. Serve up some delicious sweet potato fries with a yummy dipping sauce. You can even make zucchini fries, parsnip fries and more.
We really love these Baked Carrot Fries and so do our picky eaters.
There are several ways to sneak vegetables in to your picky eaters diet. You just have to get somewhat creative. Whether you add them to smoothies or disguise them as fries, a few extra servings of vegetables will be enjoyed, even if it was sneaky.
How do you sneak veggies into your kids foods? Leave your favorite tips in the comments.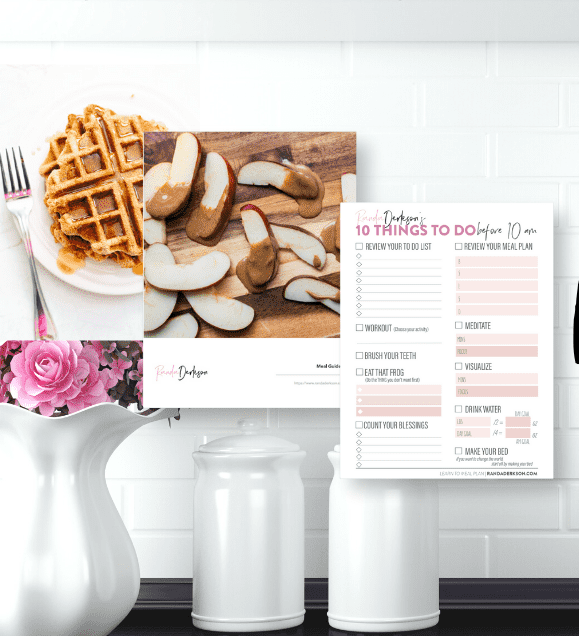 Get Access Free
Exclusive Nutrition and Healthy Living Library