These gluten free coconut flour waffles have been requested again and again by my picky seven year old. They're so simple, I never even thought to publish them as a recipe. Until today.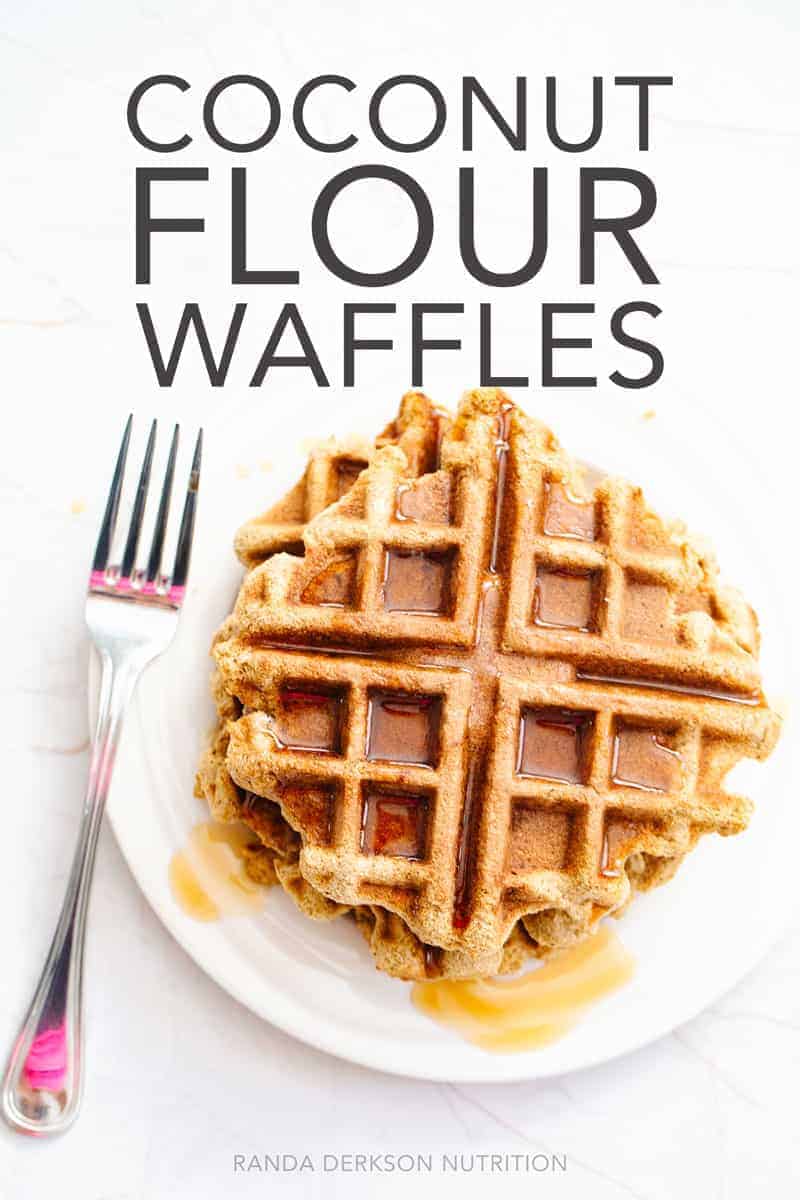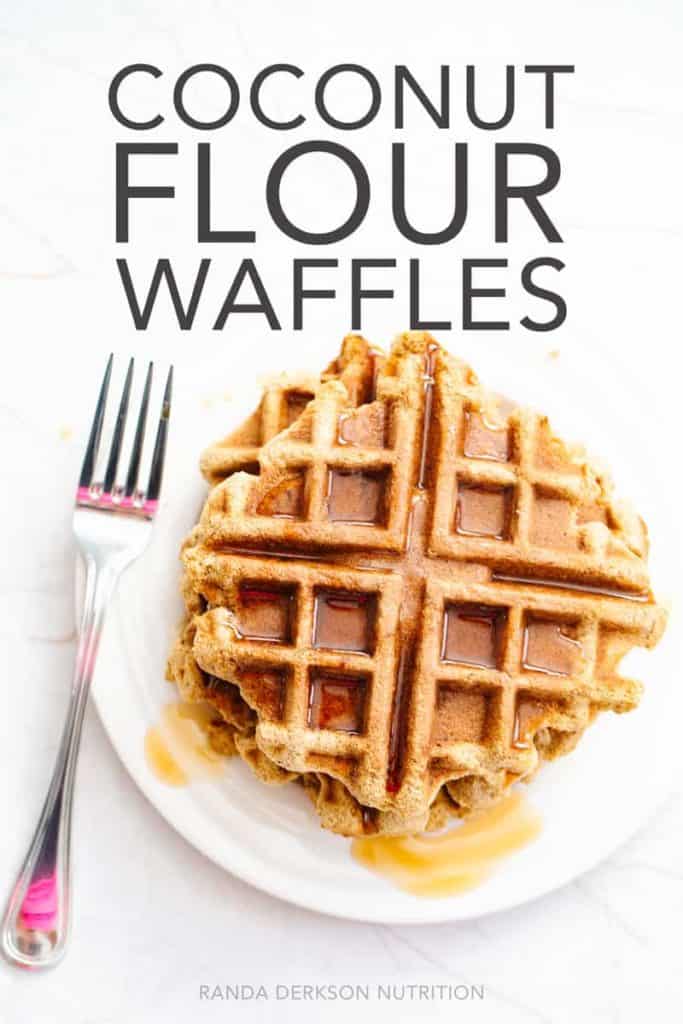 Coconut Flour Waffles
Disclosure: This post contains affiliate links for your convenience. As an Amazon Associate, I earn from qualifying purchases.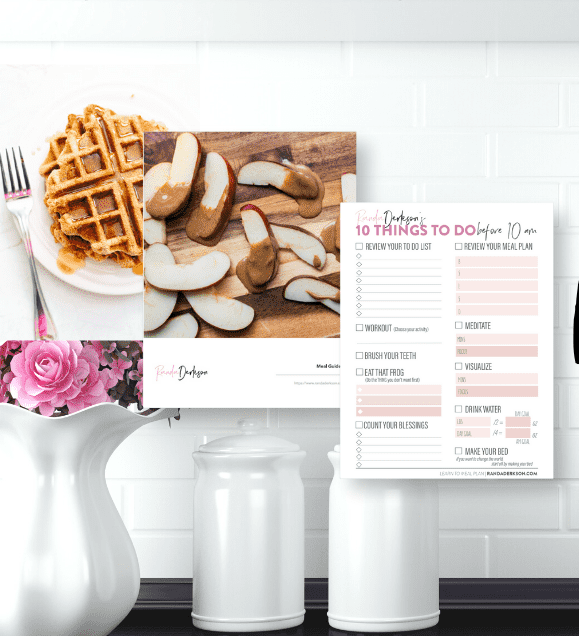 Get Access Free
Exclusive Nutrition and Healthy Living Library
I'm always throwing random stuff together and hoping for the best.
Experimenting in the kitchen is what I'm known for. Sometimes I create incredible dishes, and sometimes they're total flops. Don't be scared to cook! Experiment and find what works for you.
That's exactly what I did for these coconut flour waffles.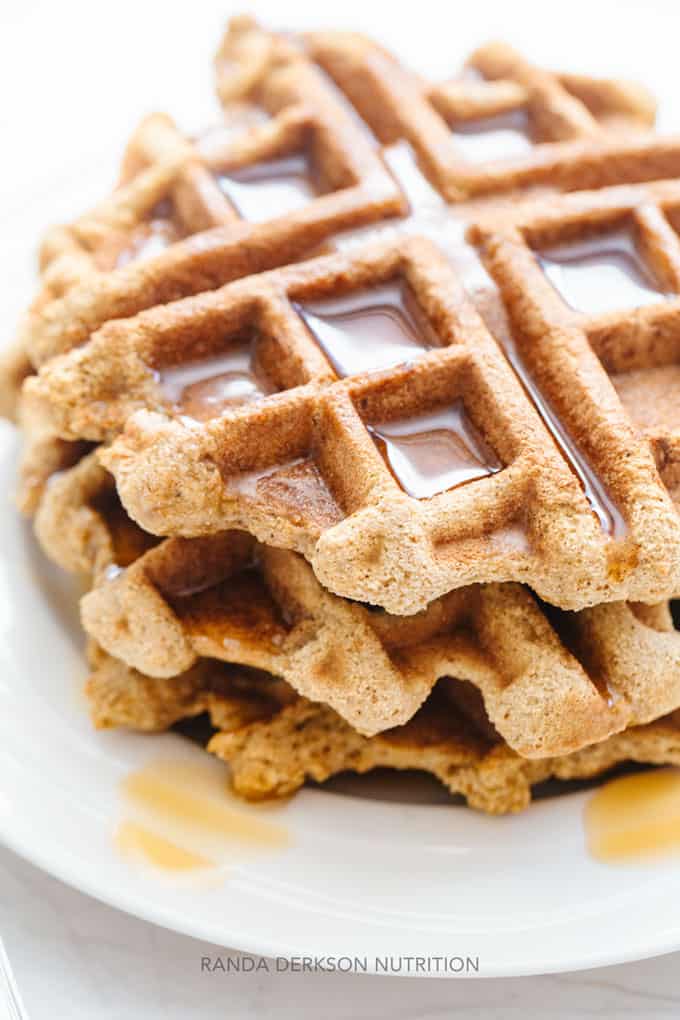 I made them with and without eggs (you need the eggs, they crumble without). I made them with and without coconut sugar. I prefer using coconut sugar over cane sugar. They're not too sweet (which is perfect since I use maple syrup). I even made them with cocoa powder.
Experimenting with the recipe is encouraged!
Low Carb Coconut Flour Waffles
With the use of coconut sugar, these coconut flour waffles are not low carb. However if you are looking for a keto waffle recipe or just want to keep your macros within a certain point check this out:
To make waffles low carb, either take out the sugar or replace it with monk fruit sweetener. I personally haven't tried this mix as I don't follow a low carb diet, but I know the question is coming ?
If you do try that, leave me a comment and let me know how it turned out.
How Long Do I Cook Coconut Flour Waffles?
The cook time for these coconut flour waffles will vary as everyone has different settings and waffle irons.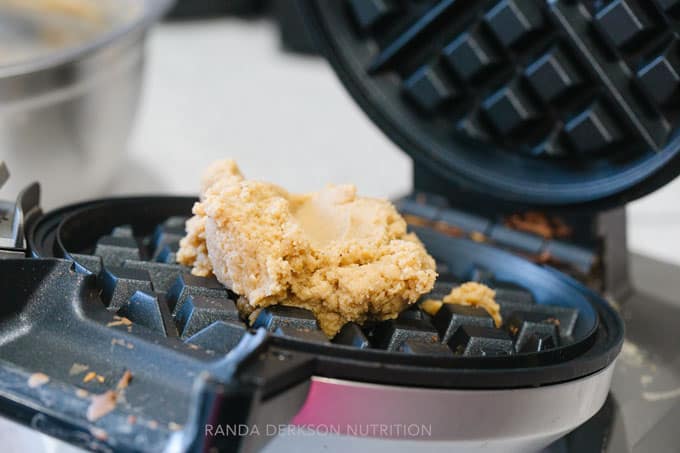 The batter for the waffles reminds me of raw peanut butter cookie dough. Don't freak out, this is totally normal.
This is the waffle iron I have, and I cook on the 5 setting and I let it go for 2-3 beep segments. I prefer crispy waffles, however being that these are coconut flour based, they are still soft. As for the iron, it's okay. Not the best so if you're looking to buy one – I'd just get a normal style. This is the one I want.
Tip: The price of vanilla extract has skyrocketed, so instead of spending $40 on a bottle at Costco, I used vanilla bean powder instead. It's cheaper in the long run because you get so much! I used Kiva Naturals. If you can't find it, try this vanilla bean paste instead.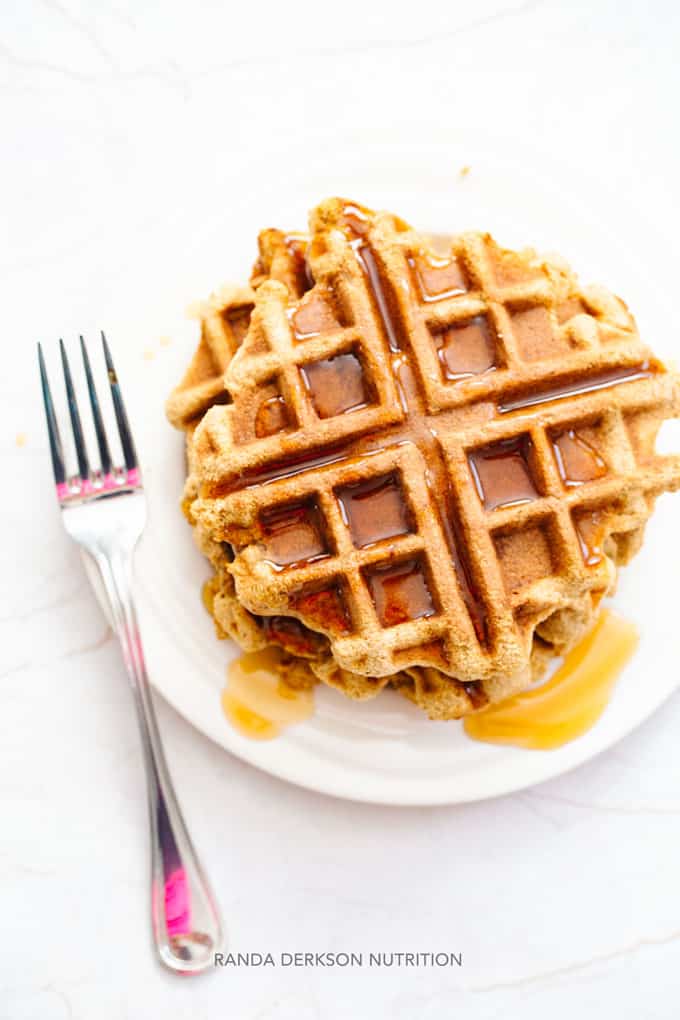 Is this a 21 Day Fix recipe?
If you're using Ultimate Portion Fix containers you can fit this into your meal plan for the week. Here's the breakdown:
The whole recipe has 2 reds and 5.
Each serving has 1/2 red and 1 1/4 orange.
Technically you only get 1 Orange per day, which works out to be about 3 tbsp coconut flour. You can call it just one since it's not a lot or add a tsp per serving to make up for the extra fat/calories
More posts from me
If you like this waffle recipe using coconut flour, please leave me a star rating and make sure you share it with your friends!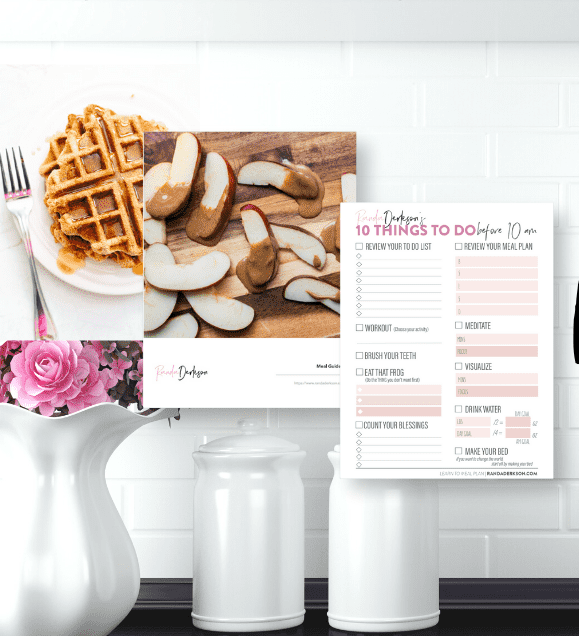 Get Access Free
Exclusive Nutrition and Healthy Living Library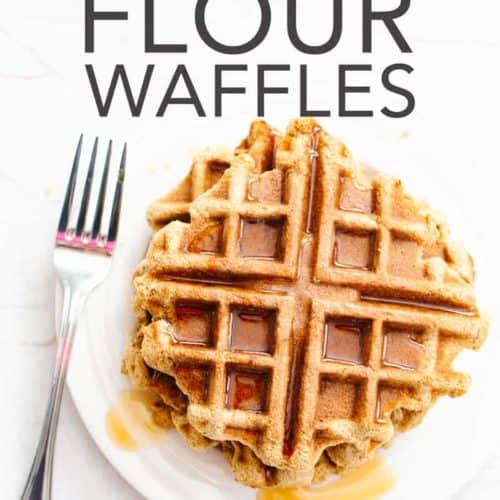 Fluffy waffles to start the day. These gluten-free coconut flour waffles have a cake consistency and are delicious with pure maple syrup!
Instructions
Whisk together the ingredients, I didn't separate, just added one at a time and mixed it together (who has time to dirty additional dishes anyway?).

When the iron is hot spoon about 1/3 up on the waffle iron.

Cook for 4-5 minutes. The cooking time will depend on the waffle iron you have, the setting it's on, plus how much you add to the iron. For example, the waffle iron I use is massive and it would take a full cup to fill it. I like my waffles well done (as close to crispy as possible) so I cook it for 5-7 minutes (or 2-3 beeps). You may have to play around to make it work for your iron.

Serve with maple syrup, or optional whipped cream and berries.
Notes
Calories are for the waffles, not including the maple syrup or other toppings.
Chocolate Waffles
Mix in 2 tbsps of cacao powder (I also added extra liquid, about 1/4 cup of almond milk).
Fruit Waffles
Add 1/4 cup of blueberries, raspberries, etc.
Containers:
The whole recipe has 2 reds and 5.
Each serving has 1/2 red and 1 1/4 orange.
Technically you only get 1 Orange per day, which works out to be about 3 tbsp coconut flour. You can call it just one since it's not a lot or add a tsp per serving to make up for the extra fat/calories
Nutrition
Serving:
1
waffle
Calories:
263
kcal
Carbohydrates:
34
g
Protein:
10
g
Fat:
9
g
Saturated Fat:
5
g
Cholesterol:
163
mg
Sodium:
560
mg
Potassium:
60
mg
Fiber:
10
g
Sugar:
15
g
Vitamin A:
240
IU
Calcium:
100
mg
Iron:
1.5
mg