Whether you are looking to maintain a healthy diet, or simply trying to save time on meals, meal prep is the perfect option. It is however, important to know some of the common meal prep mistakes and how to avoid them. Especially if you are starting to meal prep for the first time.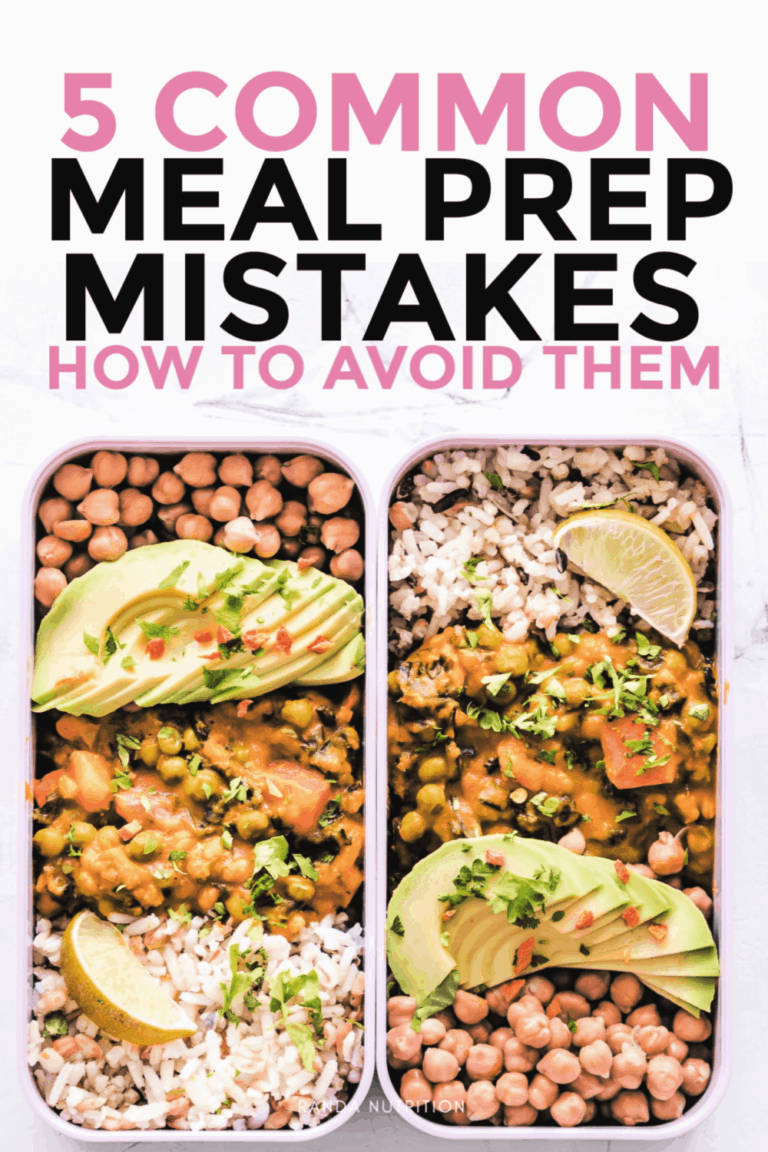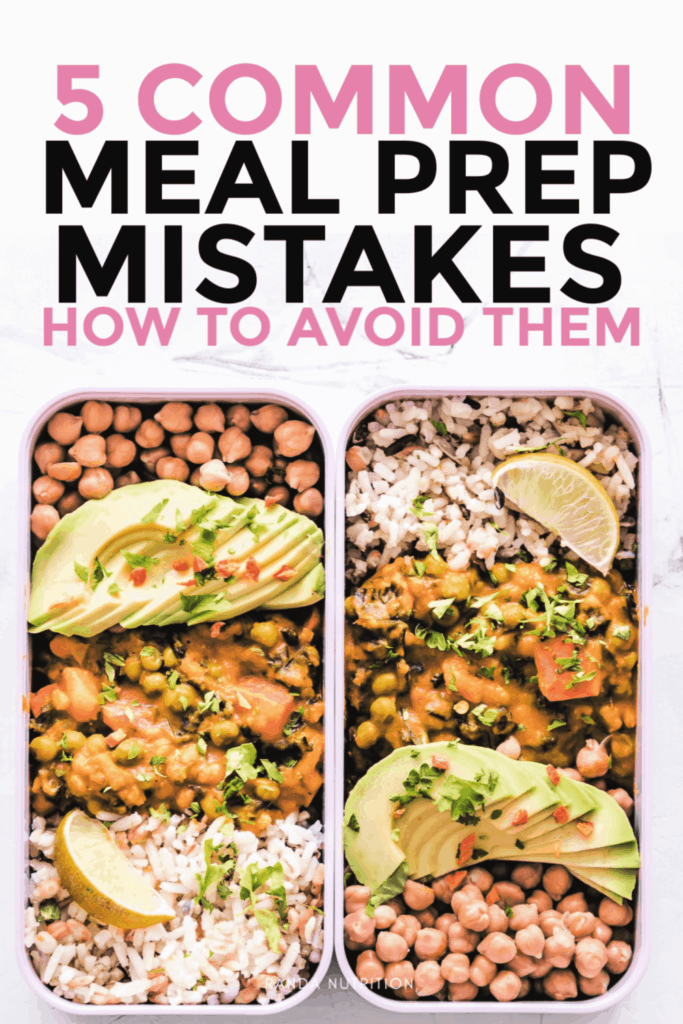 In fact, even if you have mastered meal prep and feel as though you may be an expert by now, you may not be fully satisfied with the way it is working for you. You may find yourself losing interest in what you have prepped before lunch rolls around or you may find yourself at a loss for what to prep and find yourself longing for a big, juicy cheeseburger with a side of chili cheese fries.
This doesn't have to be the case. It is entirely possible to prepare your meals without getting bored or spending an inordinate amount of time in the kitchen. Just make sure that you avoid some of the common meal prep mistakes.
Disclosure: This post contains affiliate links for your convenience. As an Amazon Associate, I earn from qualifying purchases.
How to Avoid Common Meal Plan Mistakes
When starting your meal prep journey, make sure you avoid the following mistakes.
Meal Prep Mistake #1 – You Make all Your Food in One Day
While this may seem like the most effective way to meal prep, it really isn't.
After all, who wants to eat chicken that has been in the fridge for 7 days? Not me.
Cooked foods generally go bad about 3-5 days into the storage process. The best way to avoid eating something that could make you sick is to set aside a few times a week to meal prep. In fact, the best thing you can do is to make at least one big batch meal a week while cooking dinner. If you do this mid-week, this will save you time and ensure food safety.
In addition to this, if you're cooking a bunch of meals but don't have enough containers to store them in, that can be a problem (I totally did this).
Need more meal prep containers? I prefer the glass containers like these.
These plastic ones are easier to store and stack in the fridge but they don't last long as they tend to break easily. (Mine are not this particular brand, so these could be stronger…they do have good reviews on Amazon.)
Meal Prep Mistake #2 – You Don't Change it Up
Eating the same thing day in and day out can get extremely boring. This doesn't mean that you can not plan ahead though.
Just make sure that you switch it up a bit. Don't just cook one protein, try to cook a few multiple ones to have on hand as well.
The same goes for the sides you are prepping. Make sure that you switch it up a bit between dishes. You can easily prep a few things at once and still make them taste differently.
Try your prepped chicken in a salad one day and serve it on a bed of quinoa the next. Just making different variations of dishes can be enough to keep the food prep boredom away.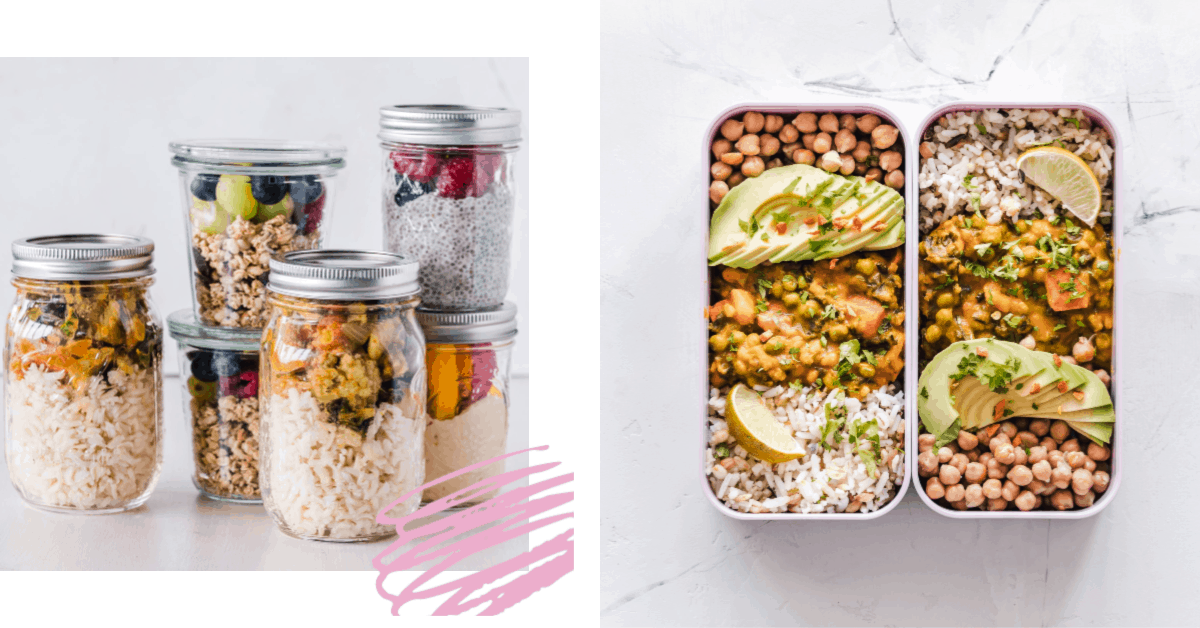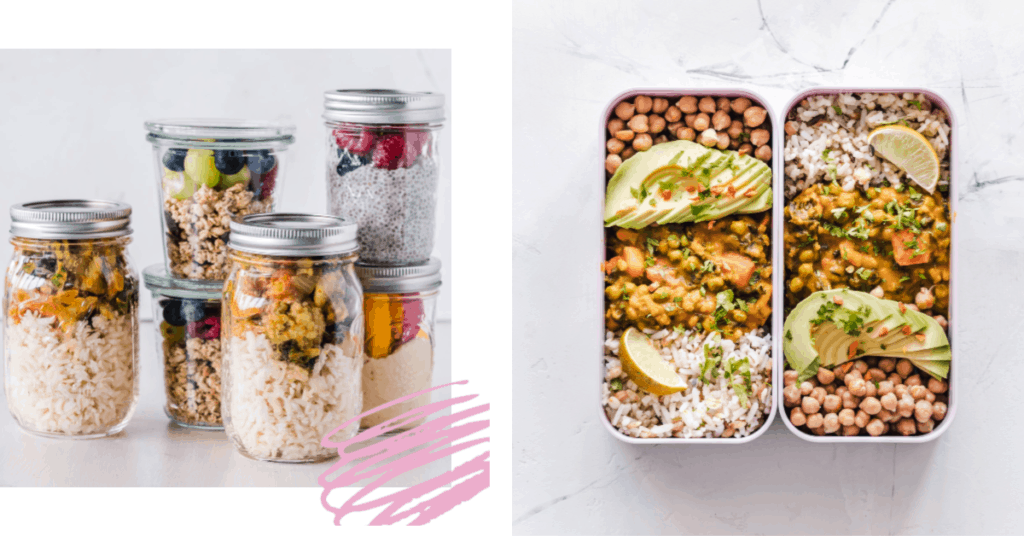 Meal Prep Mistake #3 – You are Overcomplicating it
Meal prep is supposed to be somewhat easy. You don't have to fuss over complicated cooking techniques to create flavourful and healthy meals.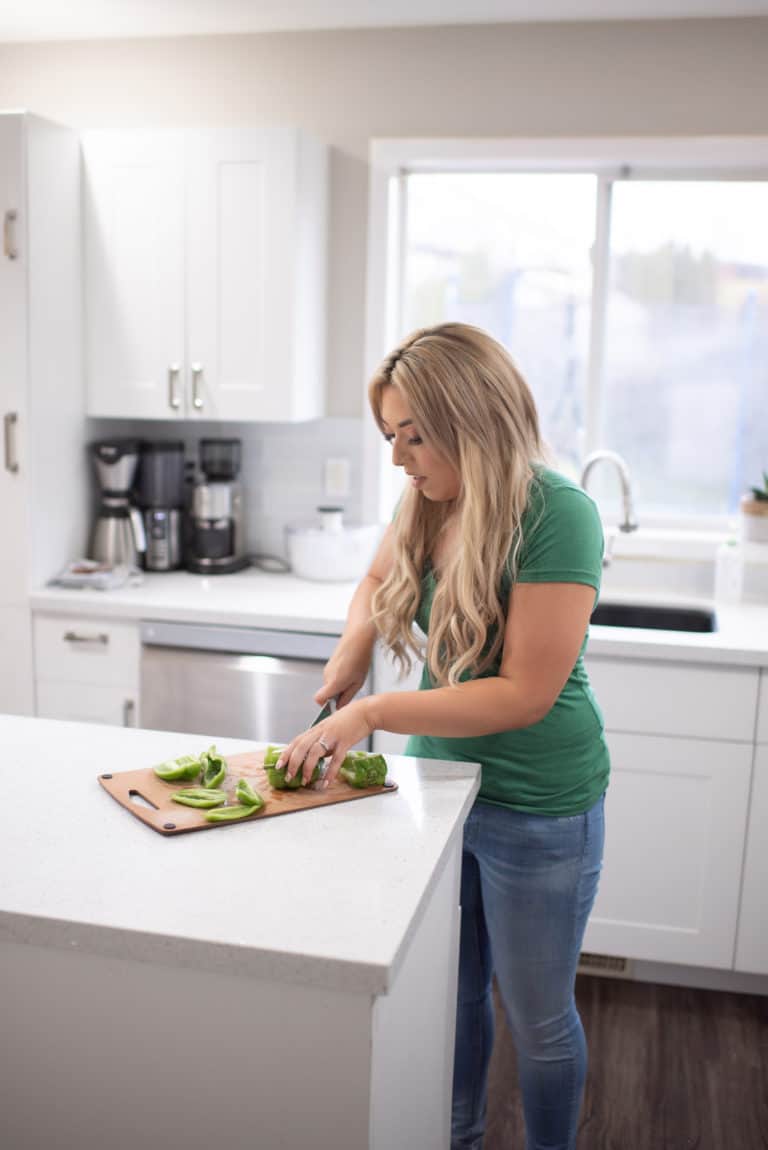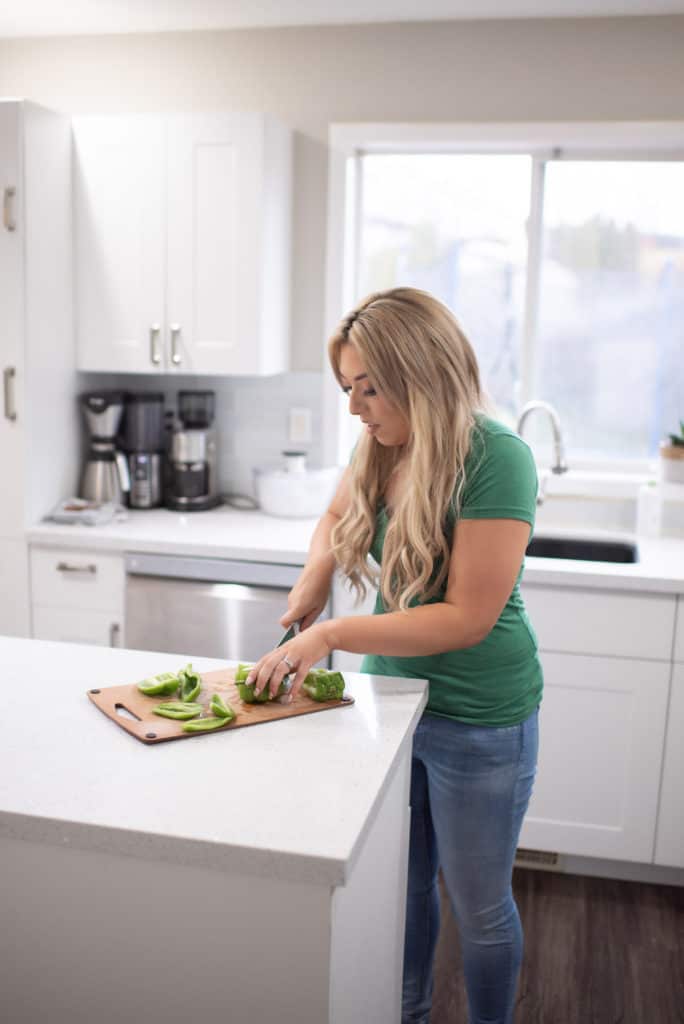 Make the most of the time you spend by cooking in bulk. Find sheet pan meals that allow you to food prep on one pan, check out some delicious slow cooker recipes, or even just serve up a lot of different raw fruits and vegetables to accompany your proteins.
Simplifying your meal prep is the best way to make the most out of your time.
Meal Prep Mistake #4 – You Aren't Creating Balanced Meals
If you are overeating one food type and not enough of another, it can have a substantial impact on your day.
You want to ensure that you are balancing the meals you prep to ensure you have everything you need to keep you healthy and full of energy for your day.
Pay attention to how well you are balancing your diet and make sure that you include all your dietary needs, which differ depending on what meal plans you are following.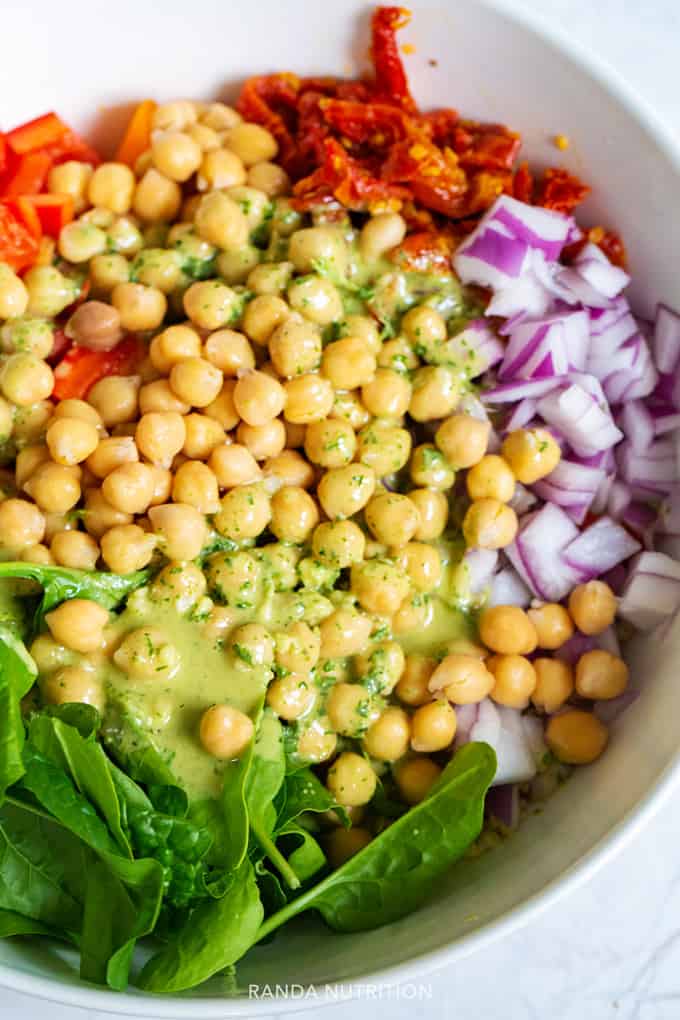 Try this plant based mediterranean quinoa salad for a tasty meal prep lunch or dinner.
Meal Prep Mistake #5 – Prepping Too Much or Too Little
A family of 6 will eat far more than a family of 2. Preparing to much or too little can lead to food waste or absolute frustration.
It is important to ensure that you check to see how many servings the recipes you are making produce. Pay close attention to how much you make and ensure to double or half the recipe whenever necessary.
Did you know that on all recipes here at Randa Nutrition you can adjust the portions? Hover over the portion and slide it to the amount you want.
There are several common meal prep mistakes that people make and thankfully there are ways to avoid them. When you get started on your meal prep journey, just make sure that you take these into account. After all, meal prep is supposed to reduce the stress and make meals easier, not the other way around.
My friend Becca over at Crazy Good Life has an incredible resource on meal prepping. Complete with recipes and tips, check it out.
Don't forget to check out these posts: