Some people aren't huge vegetable fans. In fact, many try to avoid them at all costs. If you have been considering adding more vegetables to your diet, there are some great reasons you should follow through. Here are 5 Important Reasons to Add More Vegetables to Your Diet.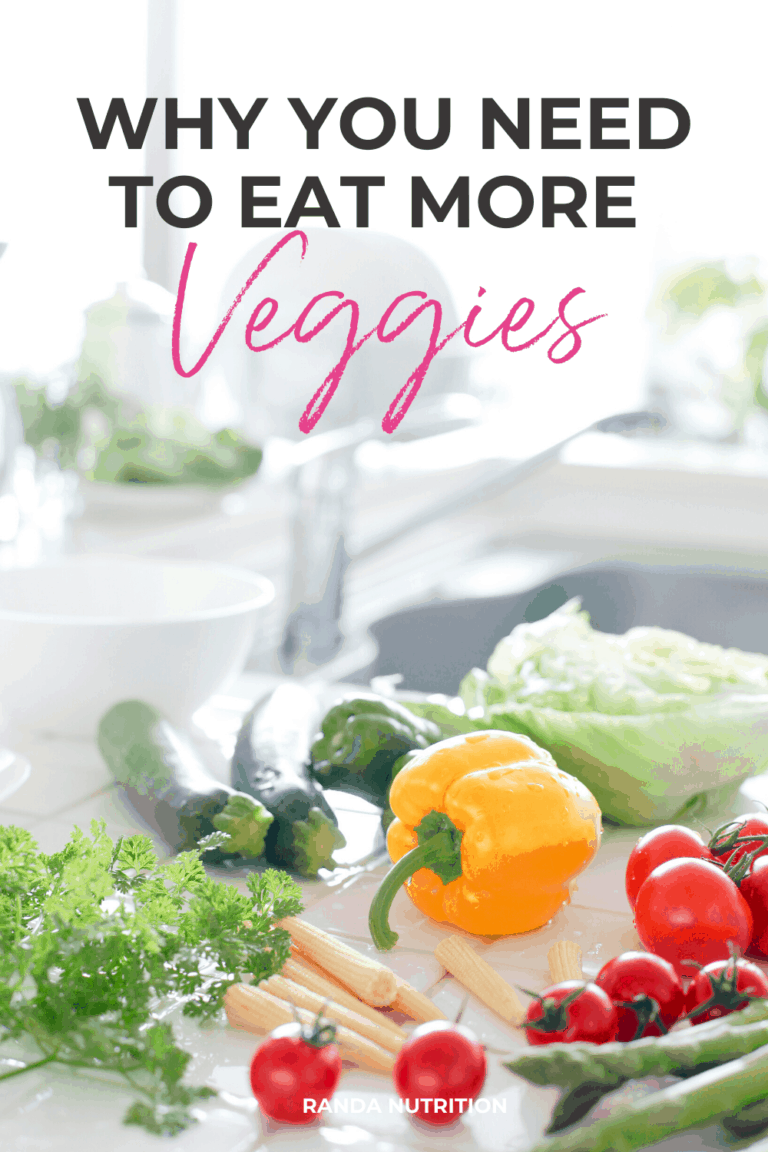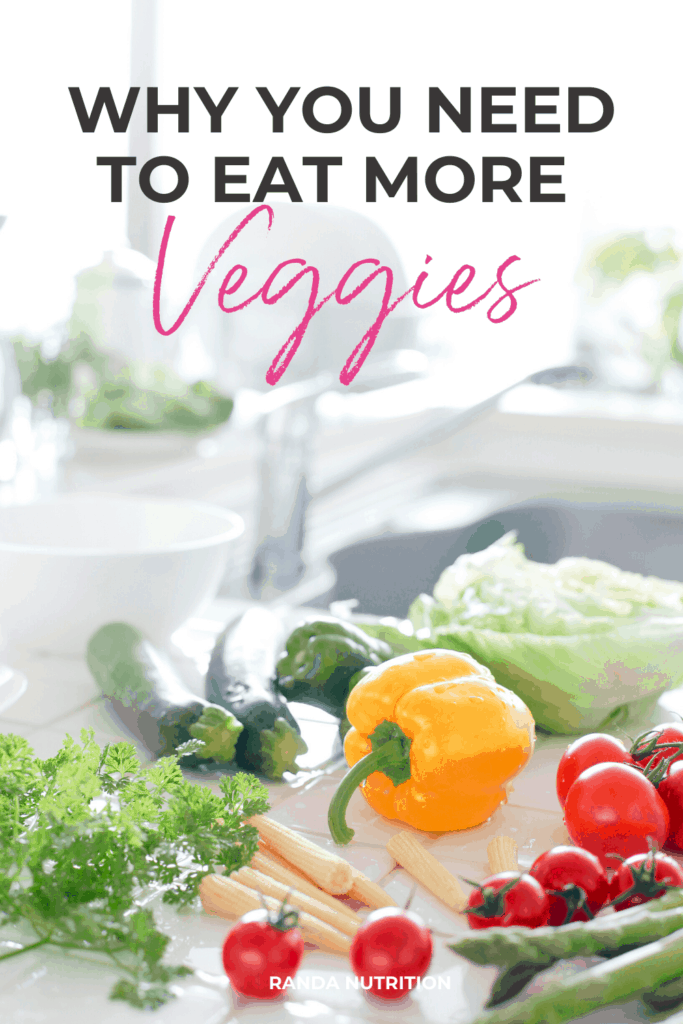 Reasons to Add More Vegetables to Your Diet
1. Immune System Boosting
Vegetables are great when it comes to boosting your immune system.
If you're looking to increase your chances of kicking those nasty viruses to the curb, vegetables can help. This is because they are jam-packed with antioxidants, vitamins, and minerals that can help to reduce oxidative stress.
Fun Fact: red pepper has more Vitamin C than an orange.
Great Vegetables for Your Immune System
Sweet potatoes
Carrots
Leafy greens
Spinach
Broccoli
Beetroot
Celery
Bell peppers
2. Healthy Skin
Eating more vegetables can help to increase the health of your skin, leaving you glowing. This is because vegetables contain antioxidants that can be good for a radiant complexion.
Great Vegetables for Healthy Skin
Carrots
Spinach
Leafy Greens
Want to learn more about how to get glowy skin? Check out these 10 foods for glowing skin.
3. Mood-Boosting
Vegetables can actually have a positive impact on your mood. In fact, it has also been said that they can have a positive impact on your overall mental health.
Certain vegetables contain large amounts of folate, meaning that it is great for your mood and mental health. This is a fantastic reason to add more vegetables to your diet, especially if it ensures that you lead a happier and healthier life overall.
Great Vegetables to Boost Your Mood
Spinach
Artichokes
Okra
Lentils
Edamame
Avocado
Turnip greens
Broccoli
Want more? Here are mood boosting foods to help your happy.
4. Natural Energizers
There are several different vegetables that contain B vitamin, iron and folate these things can help to support your metabolism and leave you feeling more energized throughout the day.
Note: vitamins do not give you energy but they do help with the process of converting what you eat into fuel.
Natural Energizing Vegetables
Spinach
Kale
Yams
Sweet potato
Beets
5. Improved Digestive Health
Consuming a diet rich in vegetables will help to ensure that you are eating enough fiber.
Fiber is extremely important when it comes to keeping your digestive health. Fiber helps to fuel your gut bacteria, if you aren't eating enough vegetables you are more likely to experience constipation, bloating, and other digestive issues. This is an extremely important reason to eat more vegetables.
This of fiber like a broom, sweeping out your intestines. If it wasn't for that fiber food would sit in your small intestine and rot…leaving the remnants to fester and make you feel awful.
High Fiber Vegetables
Carrots
Beats
Broccoli
Artichokes
Brussels sprouts
Sweet potatoes
How to increase your fiber intake.
When it comes to important reasons to eat more vegetables, there are several. Just make sure to choose the ones you like the most and to add some variety to your diet. In no time, you will find that you are not only feeling better, but you will have healthier skin too!
I want to leave you with some amazing recipes that incorporate some of my favorite vegetables. If you're anything like me, you're a picky eater who likes a lot of flavor so…these could be just what you need to get into a healthy habit.
Favorite Vegetable Recipes