A few times a year, I like to purge my kitchen and minimize what I have. I firmly believe that less is more when it comes to kitchen supplies. However, there are a few I could never get rid of and these are my must-have cooking necessities for a healthy kitchen.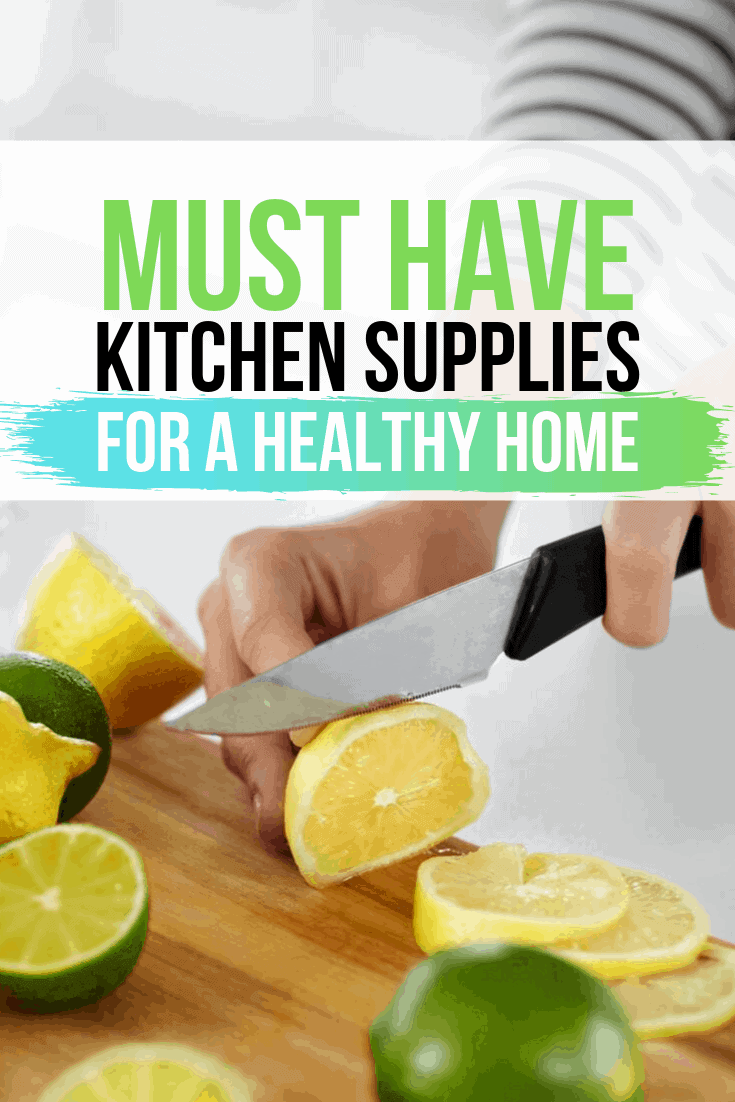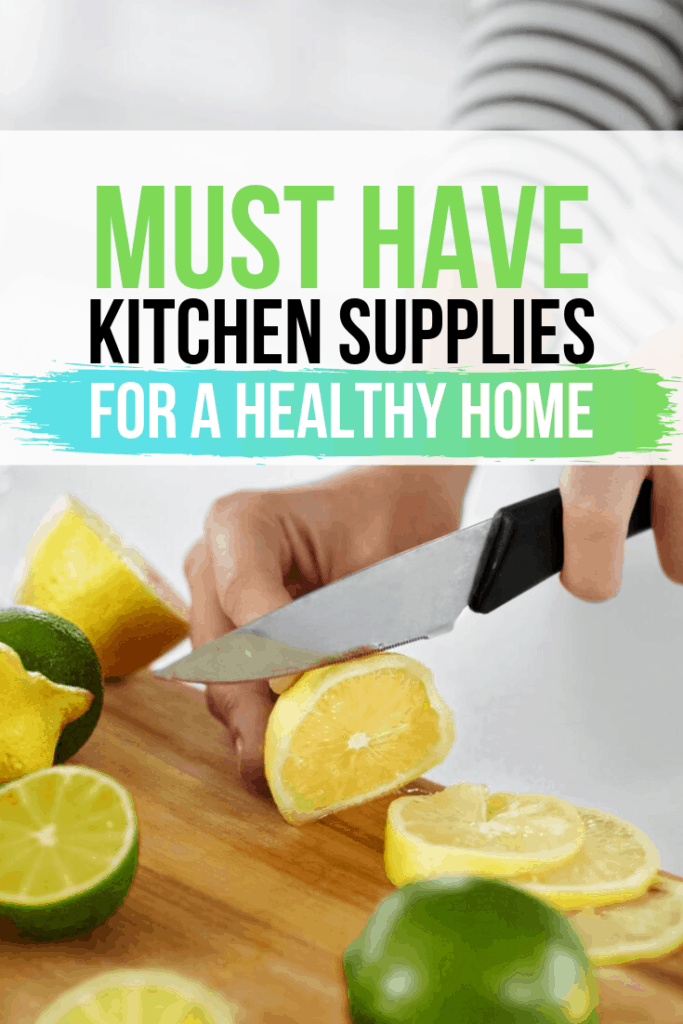 Cooking Supplies for a Healthy Kitchen
Disclosure: This post contains affiliate links for your convenience. As an Amazon Associate, I earn from qualifying purchases.
High Speed Blender
I LOVE my Vitamix but you can also use a Blendtec, or Ninja.
The possibilities with a powerful blender are more than just smoothies (but it's so nice to have spinach liquified).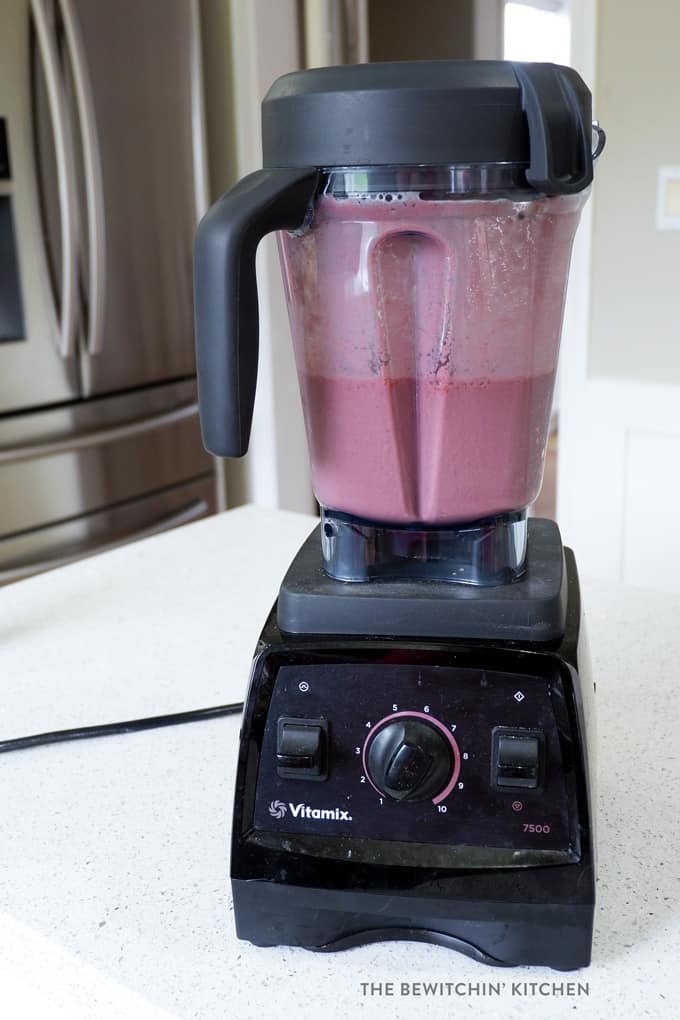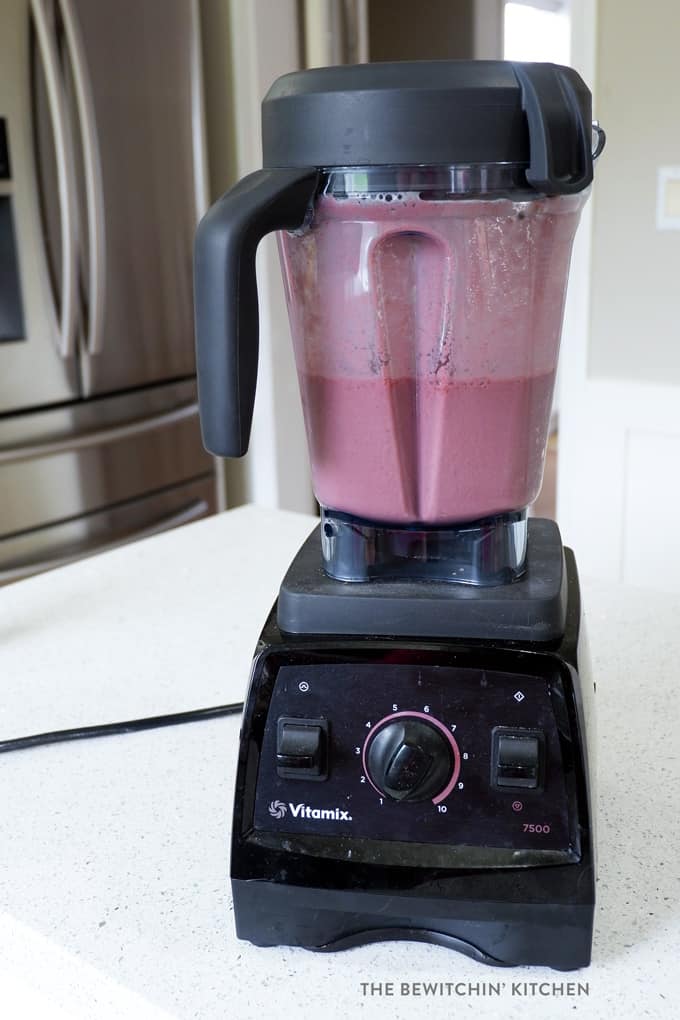 Here are a few things you can make with a Vitamix.
Nut butters
Juice
Salad Dressings
Salads
Muffins
Cookies
Soups (with the Vitamix you can COOK the soup in the blender, it spins so fast it heats it up).
Plus so much more.
Slow Cooker
A slow cooker is a must in the kitchen, especially if you're busy with work and kids. Simply add the ingredients, turn it on, and walk away.
The meal is ready around dinner time and you're set.
I've had multiple CrockPots and Instant Pots over the years and I've recently sold them all for a Ninja Foodi.
The Foodi has a slow cook, pressure cook, and air fry function along with baking and broiling (and more). The slow cook function works great and I love the idea of having one small appliance that does it all.
If you're looking at a new slow cooker or pressure cooker, I highly recommend the Ninja Foodi. I have this one.
Here's how to make bone broth in the Ninja Foodi.
Sharp Knives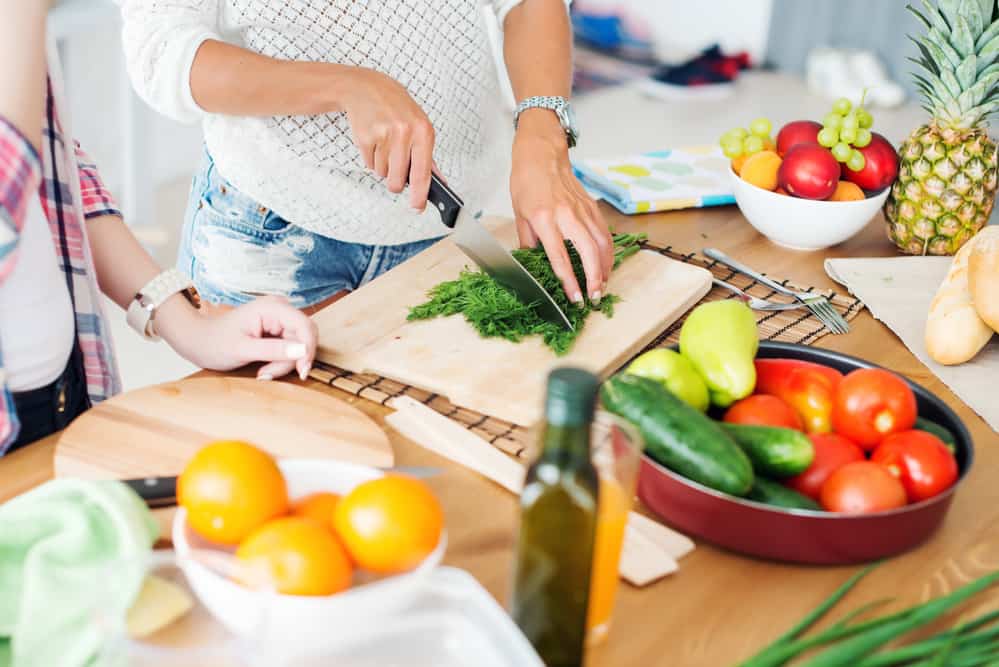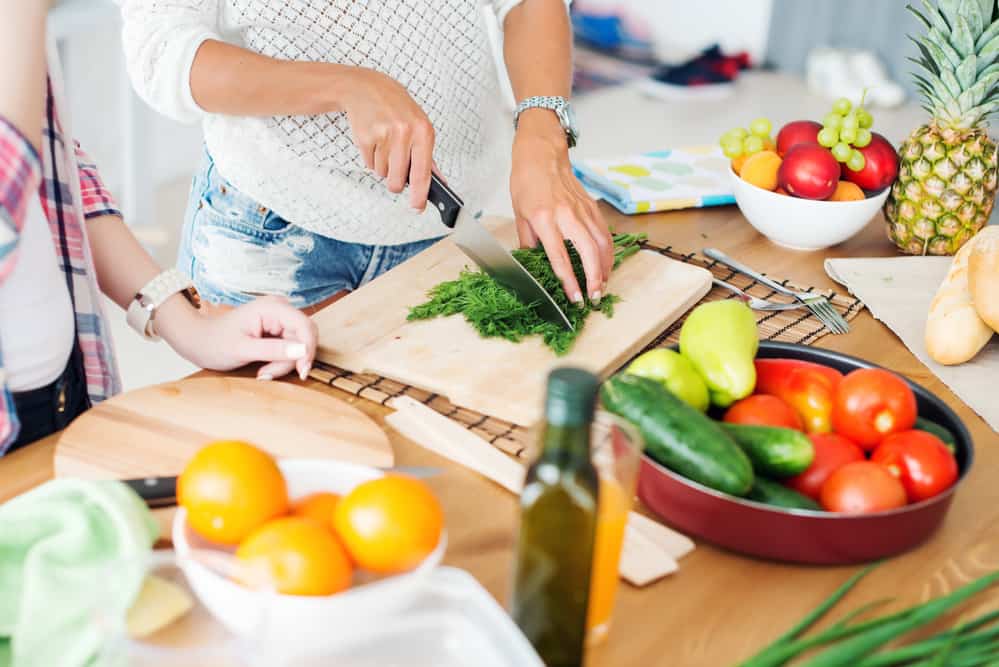 It's been said that a dull knife is a dangerous knife.
A quality knife is an investment and I have a couple of J.A Henckels knives but I recently bought this inexpensive knife set and I'm really happy with it.
Cutting Board
Every kitchen should have a few cutting boards. One for meats, one for vegetables, and an extra one just in case.
I really like this one for the grooves, especially when you're cutting meat.
Mason Jars
What can mason jars NOT do? They hold spices, nuts, seeds, powders, serve as a beautiful vase.
I also store my herbs and kale in mason jars with water (to make them last longer).
Plus smaller mason jars serve has homemade vinaigrette holders.
Randa's Tip: I prefer the wide mouth mason jars as it's easier to pour into.
Bonus: these lids make storage easy.
Masking Tape
This is such a simple kitchen must have (and an inexpensive find)!
I use masking tape and sharpies for labeling my mason jars and containers.
Is it the prettiest way of doing so? Nope, but it gets the job done quickly.
Food Storage Containers
Leftovers happen, you're going to want to have glass food storage containers that are freezer, oven, and microwave friend.
Here are my favorite food storage containers.
In addition to leftovers, I recommend cutting up your fruits and vegetables ahead of time and storing them in these containers. You're more likely to eat them when all the prep work is done ahead of time.
Colanders/Strainers
You're going to need a mesh sieve or strainer of some sort to rinse your fruits vegetables, strain pasta, etc.
Salad Spinner
I went years without a salad spinner but it really makes life easier.
I prefer it to wash and spin kale, plus when I'm done I store it in the spinner in the fridge.
This is the salad spinner I have.
Quality Pots and Pans
This is pretty self-explanatory. I have both cast iron and stainless steel pots and pans.
Cast iron pans are fantastic for meats, pancakes, potatoes. I also have a large cast iron roaster for roast and it's amazing.
Lodge makes some of the best cast iron pans available n the market, and they're affordable.
Honorable mentions
Food Processor
Although a food processor isn't necessary (especially if you have a powerful blender), it's nice to have to speed up the process in homemade Larabars, chopping vegetables, or making homemade cashew cream cheese.
This is the food processor I bought last year. I also bought the spiralizer attachment for veggie noodles and it's awesome!
Stand Mixer
Stand mixers are nice to have but if it's out the budget, you can use the blender for blender muffins and cookies or knead bread the old fashioned way – with your hands).
I have this Kitchenaid Professional model and it's held up wonderfully over the years.