11 Convenient Healthy Foods To ALWAYS Have On Hand
These simple ingredients and foods are lifesavers when it comes to living a healthier lifestyle. These 11 convenient healthy foods are everyday items you can find at the grocery store and should always be in your kitchen.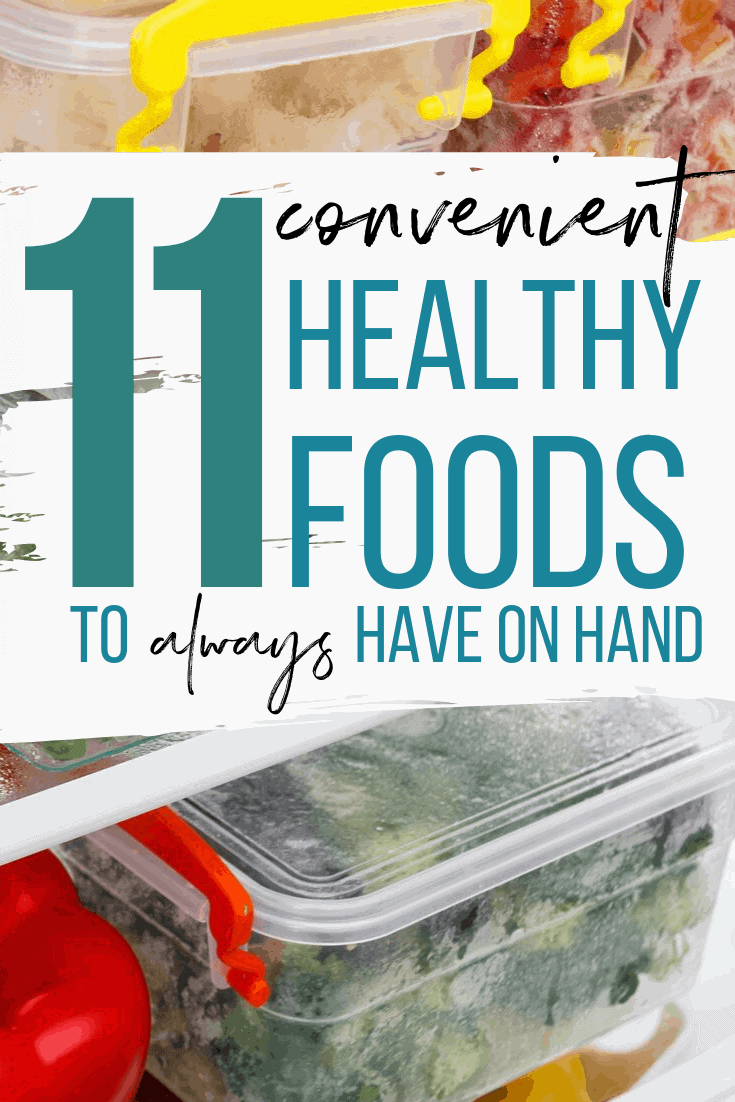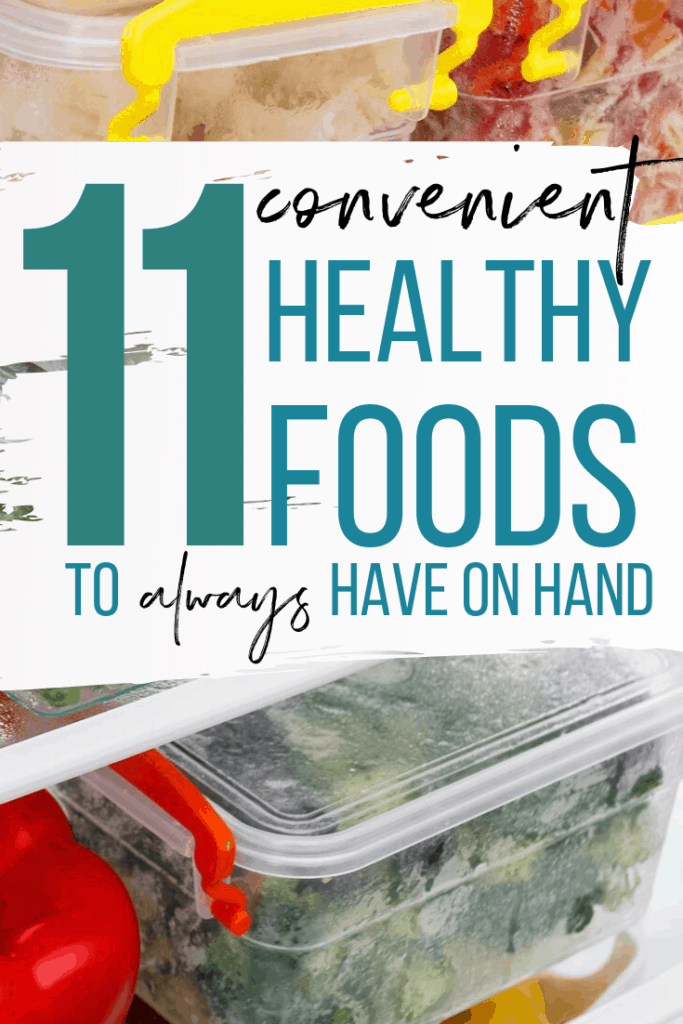 Disclosure: This post contains affiliate links for your convenience. As an Amazon Associate, I earn from qualifying purchases.
Convenient Healthy Foods To ALWAYS Have On Hand
These lists of foods and ingredients are easy to find foods to always have stocked in your kitchen. If you're looking to live a healthier lifestyle, you'll find that these will become your saving grace!
Simple foods and no complicated ingredients make this lifestyle incredibly attainable.
Convenient Produce
Broccoli Slaw
Broccoli slaw is one of my favorite bagged produce items to have on hand. You can toss them in the fridge or add it to a stir fry for a quick serving of vegetables, no chopping required.
Watch my IGTV below for an example (and make sure to give me a follow).
Spinach
Every time I head to Costco (which is weekly) I grabbed a big bag of spinach. Here are a few examples of what you can do with it:
Add to your smoothies for a boost of greens without the flavor.
Add to your eggs in the morning to get a serving of vegetables.
Bulk up your stir-fries and pasta dishes.
Grab a handful for a quick salad for on the go.
Sautee with coconut oil, garlic, and some coconut cream for a healthier creamed spinach side dish.
Healthy Freezer Options
Frozen vegetables
Did you know that frozen fruits and vegetables are flash-frozen at the time of picking so you can ensure you're getting all the nutrients "locked" in?
It's true, sometimes frozen vegetables can have more nutrients than fresh, but the downside is they can be a little mushy (I'm looking at you, broccoli).
Here are some frozen vegetables you can usually find in my freezer:
Broccoli.
Diced onions (this is so convenient).
Fajita mix (onions and sliced bell peppers, fantastic for stir-fries).
Frozen kale.
Frozen organic corn kernels.
Cauliflower rice (see below).
Frozen Cauliflower Rice
Cauliflower rice gets a whole section for itself, as opposed to the frozen vegetables above.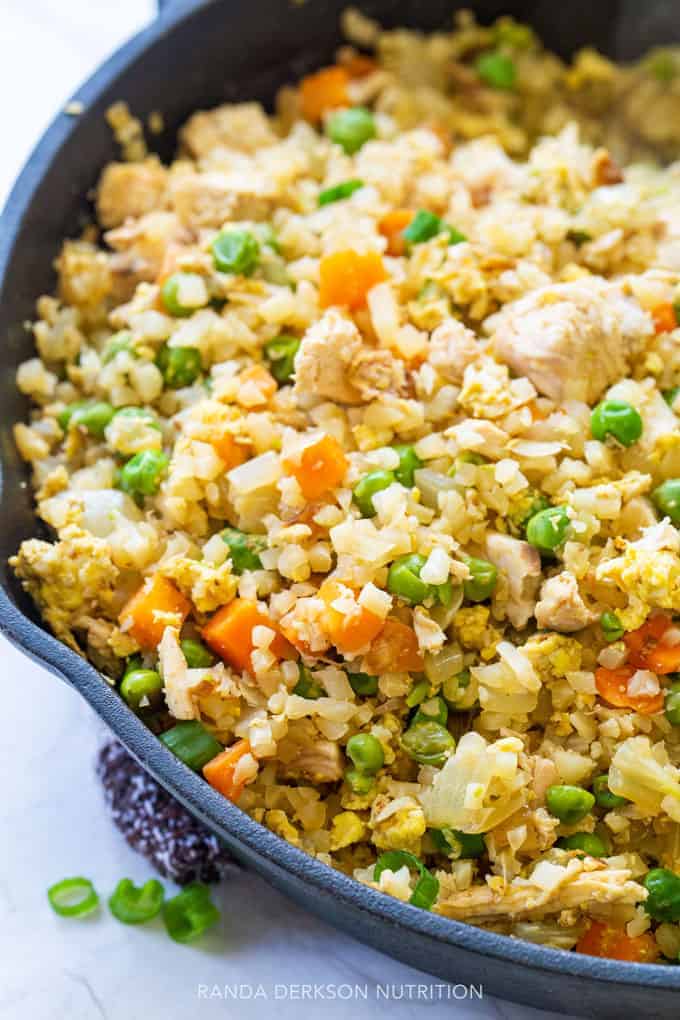 A few quick ideas for cauliflower rice:
Cauliflower rice as it's own as a side dish (in place of rice).
Stuffed in bell peppers.
Stir-fries.
Casseroles.
Bulk up a pasta sauce with hidden vegetables.
Add to meatballs.
Replace rice in your favorite recipe like this Chicken Fried Cauliflower Rice.
Frozen Fruit
We typically use frozen fruit for smoothies and smoothie bowls, to give it an ice cream consistency.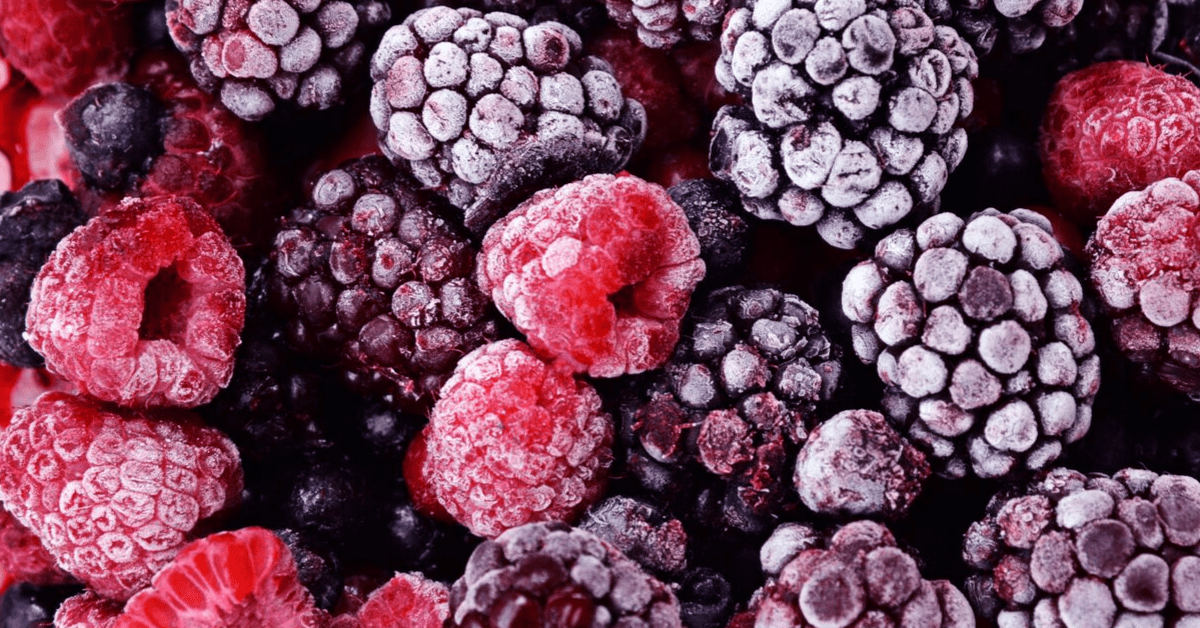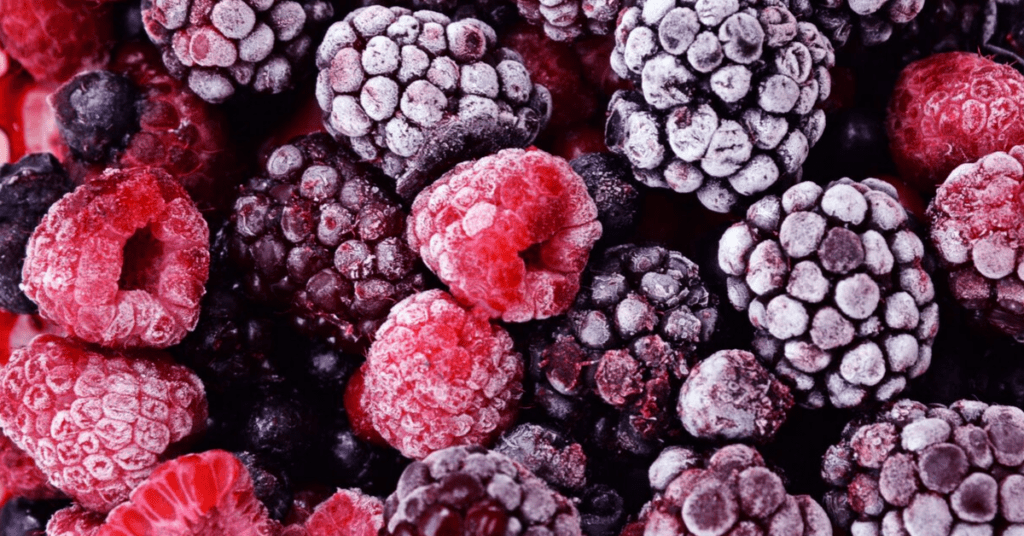 However, you can also microwave them for a quick fruit snack at night (I like to do this with strawberries and add a few dark chocolate chips).
My favorite frozen fruit:
Pineapple
Raspberries
Strawberries
Blueberries
Homemade Ice Cream & Ice Pops
I have a ton of ice cream containers and ice pop molds, so we usually make homemade ice cream a lot.
It's so easy, blend some coconut milk and fruit, pour and call it a day.
You can make them more complex, and I'll be sure to add some recipes soon.
Healthy Pantry Staples
A Variety of Spices
I love FlavorGod! They offer pre done seasonings for you that add a ton of flavor to any dish or snack (they even have dessert ones – hello cinnamon donut).
I highly recommend the pizza flavor on popcorn. It's so good!
Aside from spice blends, I recommend keeping a stock of the following:
All of these spices and herbs flavor your food and are fantastic for creating tasty and flavorful salad dressings.
Canned Goods
Canned Soups
Black Beans
Chickpeas
Tuna
Coconut milk
Healthy Pasta Options
If you don't have a wheat or gluten intolerance/allergy, you can use plain Whole Wheat pasta and enjoy a serving. However, if you need gluten-free here are my favorite pasta and noodle options:
Healthy Items for Your Fridge
Hummus
Need a healthy sandwich spread? Hummus. A dip to go with carrots or crackers? Hummus.
Hummus is a fantastic option to buy at the store to have a little flavor in your life.
Rotisserie Chicken
Most deli sections at the supermarket have a cooked rotisserie chicken that you can buy. Pre-cooked chicken is one of the best super convenient healthy foods.
Not only does this make dinner that night, but you can stretch your dollar by trying these rotisserie chicken leftover recipes and then use the bones to make a delicious and healthy bone broth.
Let me know what your go-to healthy convenient foods are in the comments.