13 Healthy Recipes Using a Rotisserie Chicken
Are you wondering what to do with rotisserie chicken leftovers? I got you. Here are a few delicious and healthy recipes that require little effort because the hard part is already done (cooking the chicken).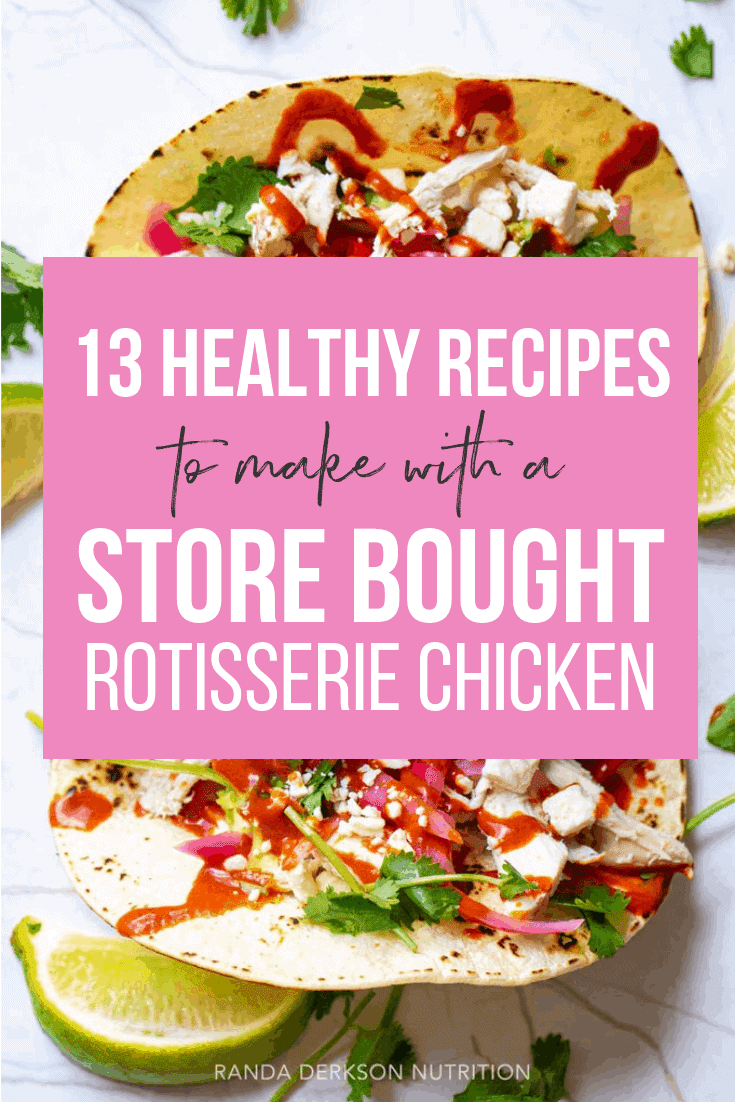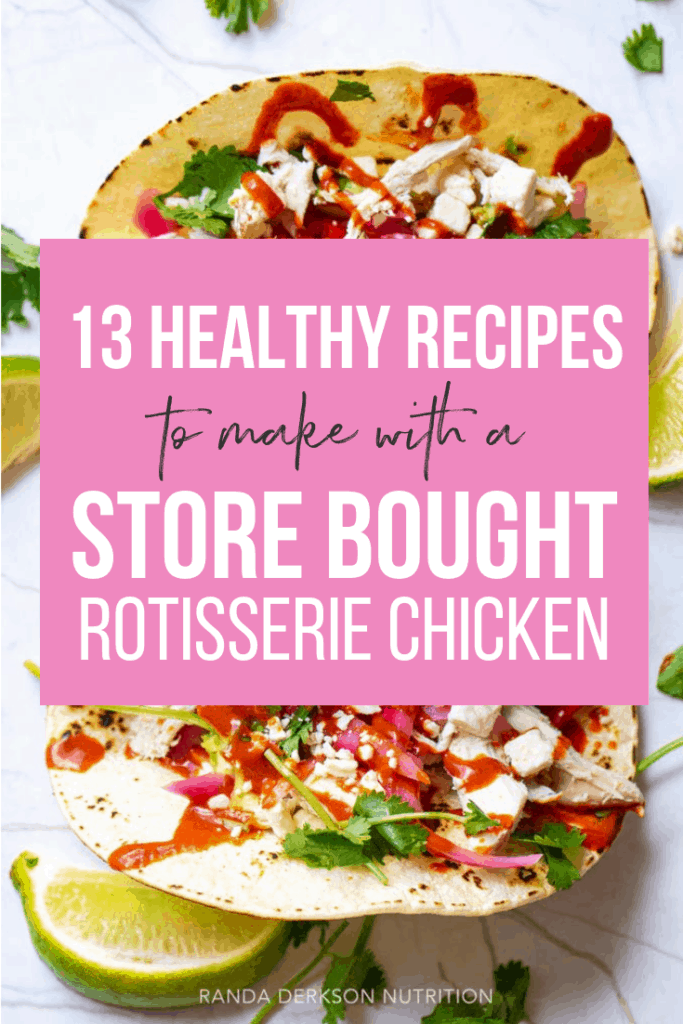 Healthy Recipes Using Rotisserie Chicken Leftovers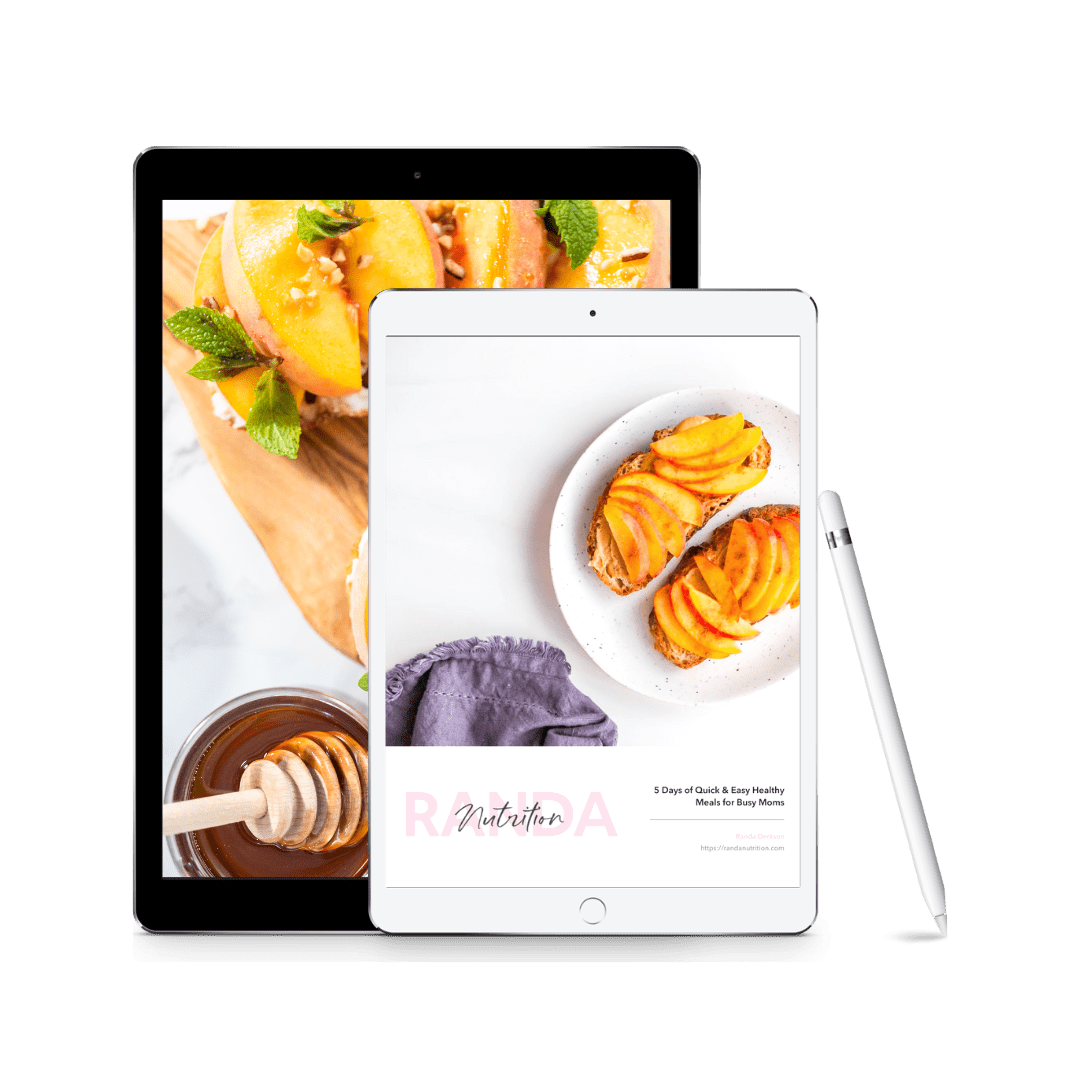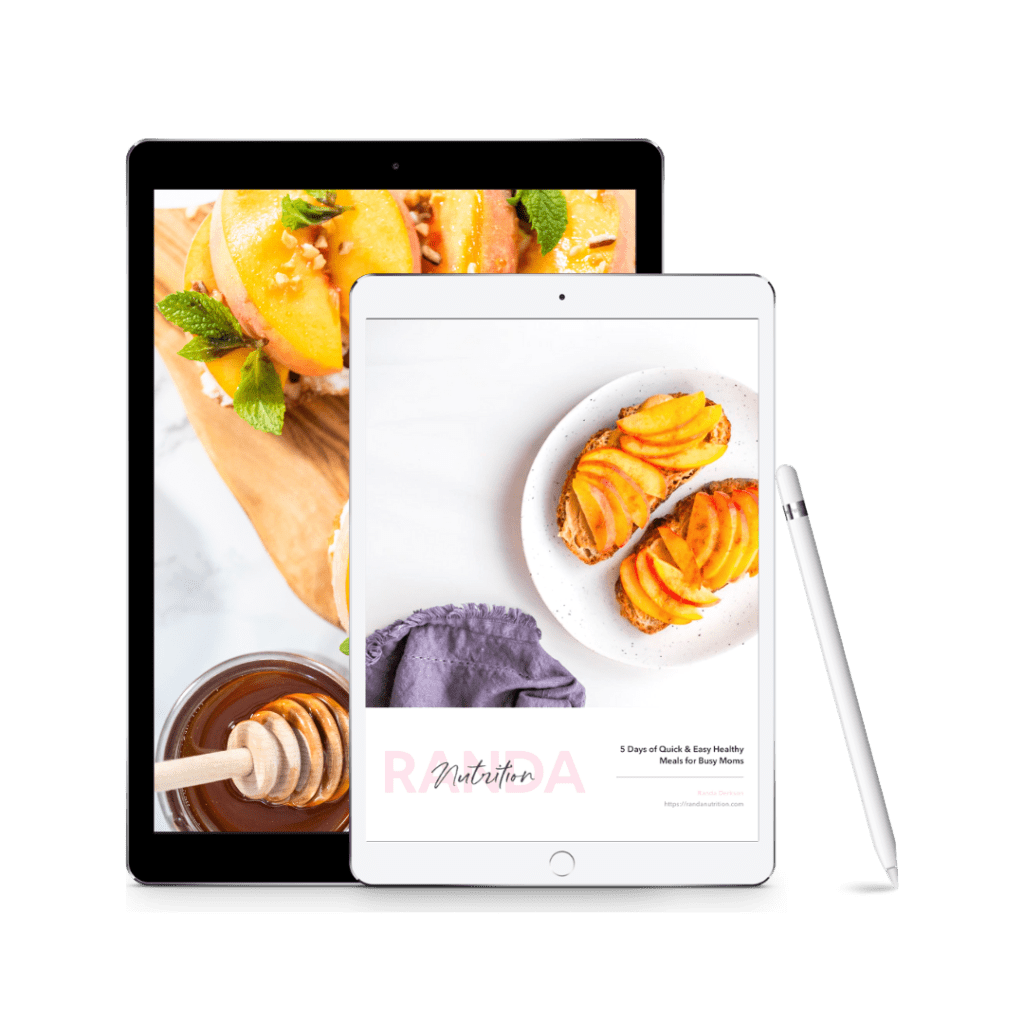 5 Day Meal Plan for Busy Moms
Download the free 5 day meal plan for busy moms by signing up for the Randa Nutrition email list.
If you're looking for easy recipes for your meal prep for the week, this list of healthy recipes using leftovers from a cooked rotisserie chicken (you can grab one for very little cost at the deli section in your grocery store).
What's not mentioned in this round up of recipes is that when you're done picking away at the chicken, remember to boil the bones for a delicious chicken bone broth. Here's how.
I also took that bone broth and a rotisserie chicken and made this chicken zoodle soup.
Also see: 13 healthy ground chicken recipes.
Don't forget to subscribe to my channel!
1. Rotisserie Chicken Tacos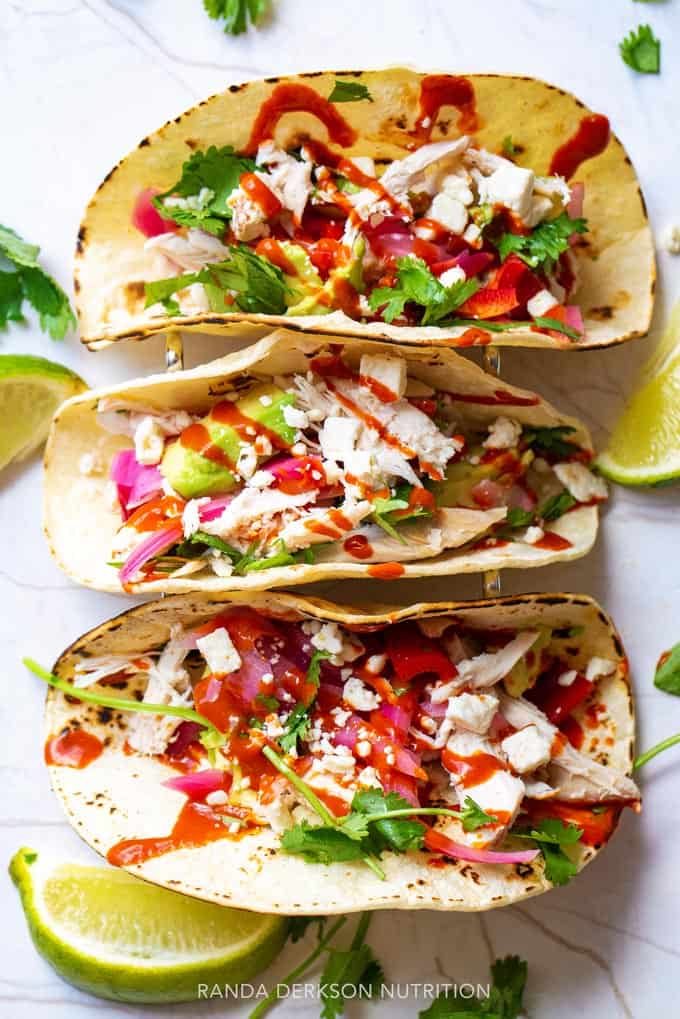 I made this a few weeks ago and I was super impressed with myself (yes, I'm totally bragging). They're super easy and something that can be thrown together in minutes, plus they're totally customizable to the flavors you like best.
Look good? Make these Rotisserie Chicken Tacos tonight.
2. Healthy Cobb Salad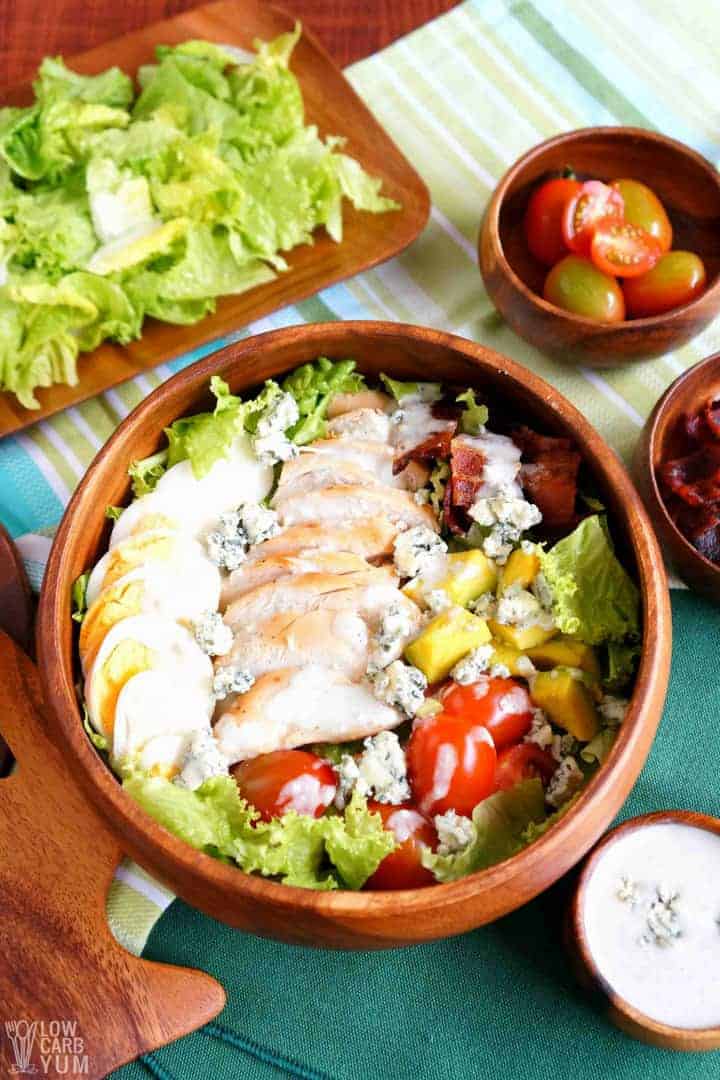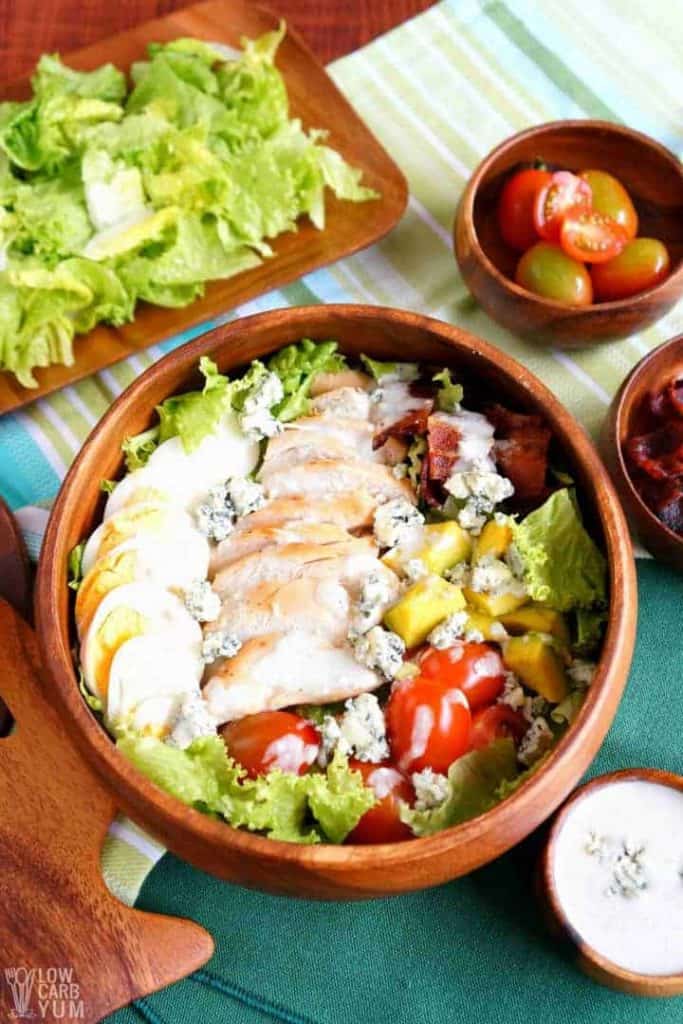 This delicious low carb cobb salad recipe from Low Carb Yum. I love that she clears up the fact that although Cobb salads can be typecasted as unhealthy, it's usually because restaurant sizes are insane.
Get the healthy cobb salad recipe here.
3. Pesto Chicken Zoodle Bowl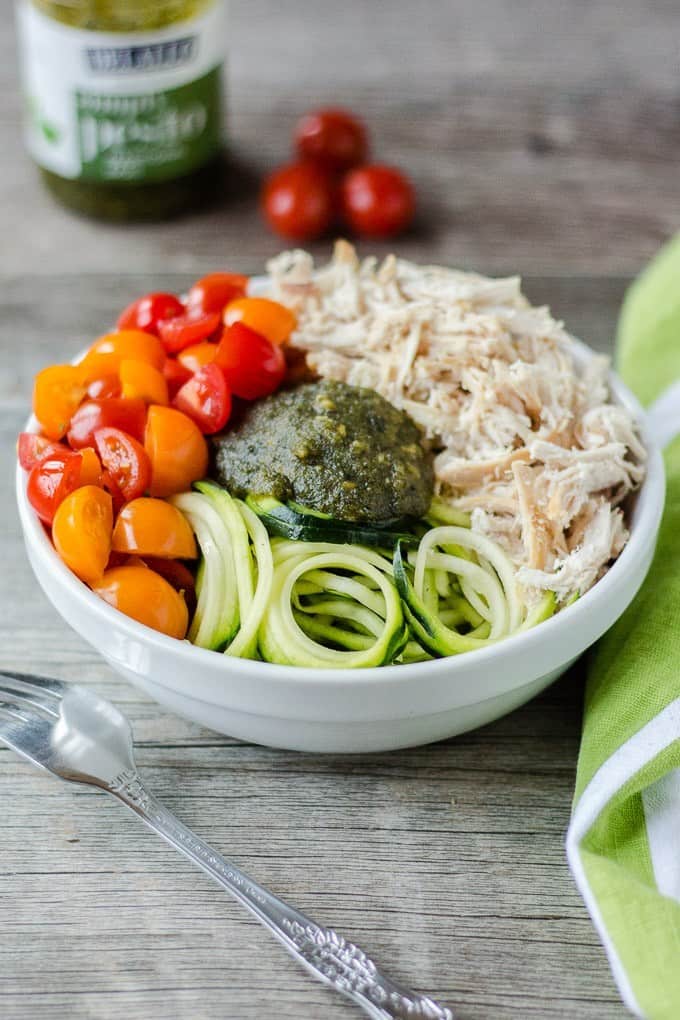 If you're looking for a simple weekday lunch or dinner option that is easy and healthy than you are going to love this Pesto Chicken Zoodle Bowl recipe.
Get the recipe here at Hot Pan Kitchen.
4. Chicken Wraps with Hummus, Goat Cheese, and Chimichurri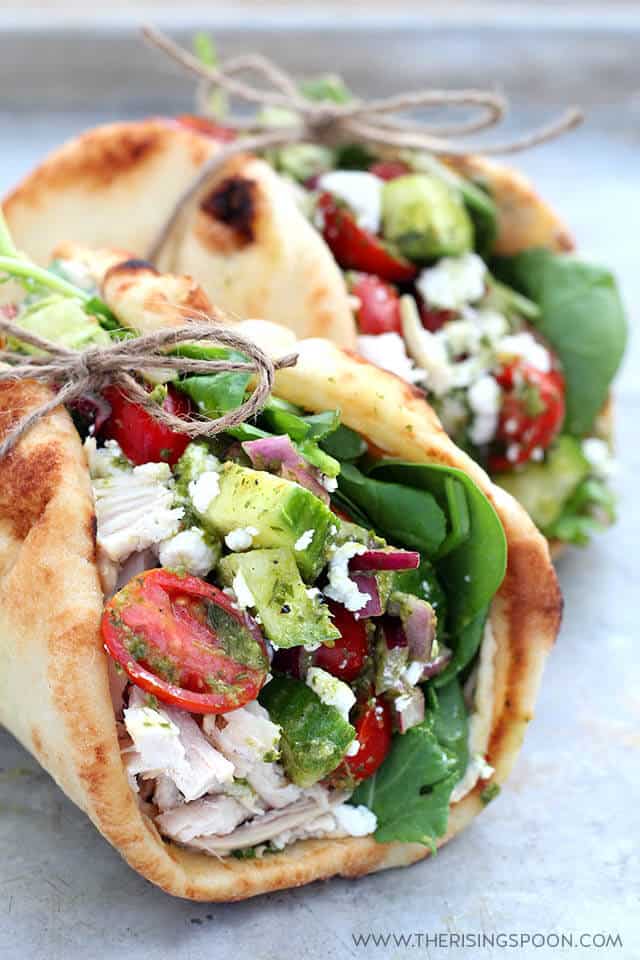 This easy chicken wrap recipe has simple ingredients and by using shredded chicken from a pre-cooked chicken from the deli it makes it easy! Can't have naan bread or pitas? Try tortillas, cauliflower pizza crust, or whatever gluten-free option that works for you.
Get the recipe over at The Rising Spoon.
5. Pesto Chicken Pasta with Sliced Almonds and Garlic Chips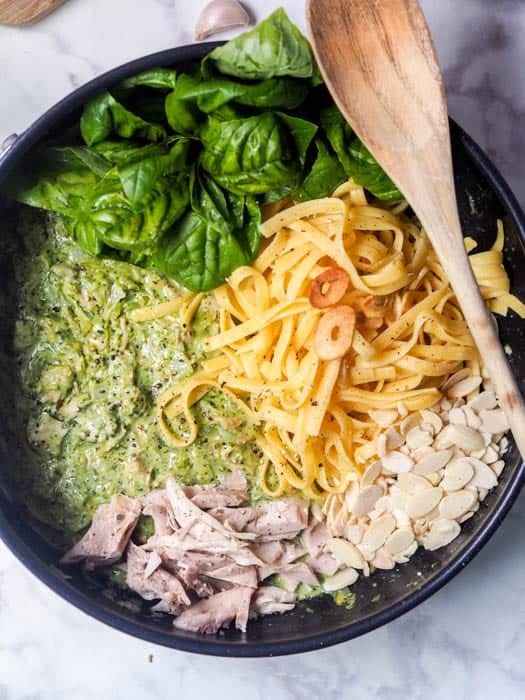 This dairy free recipe uses a coconut base for a creamy pasta that the whole family can enjoy.
Get the recipe at Avocado Pesto.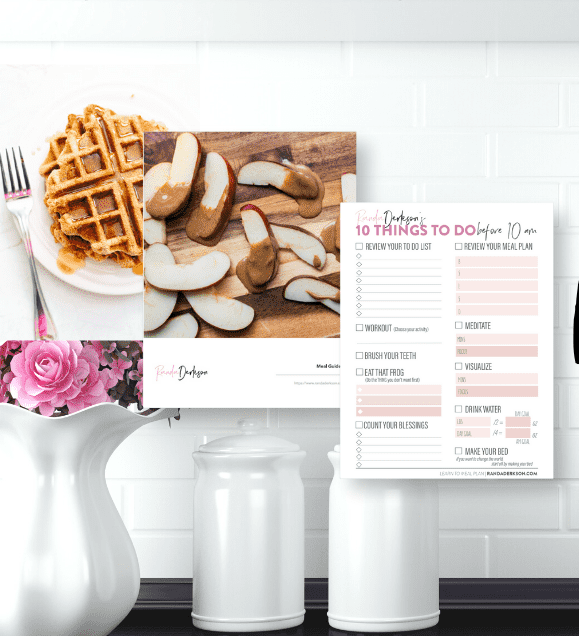 Get Access Free
Exclusive Nutrition and Healthy Living Library
6. Grilled Chicken Wrap with Spinach, Strawberries and Walnuts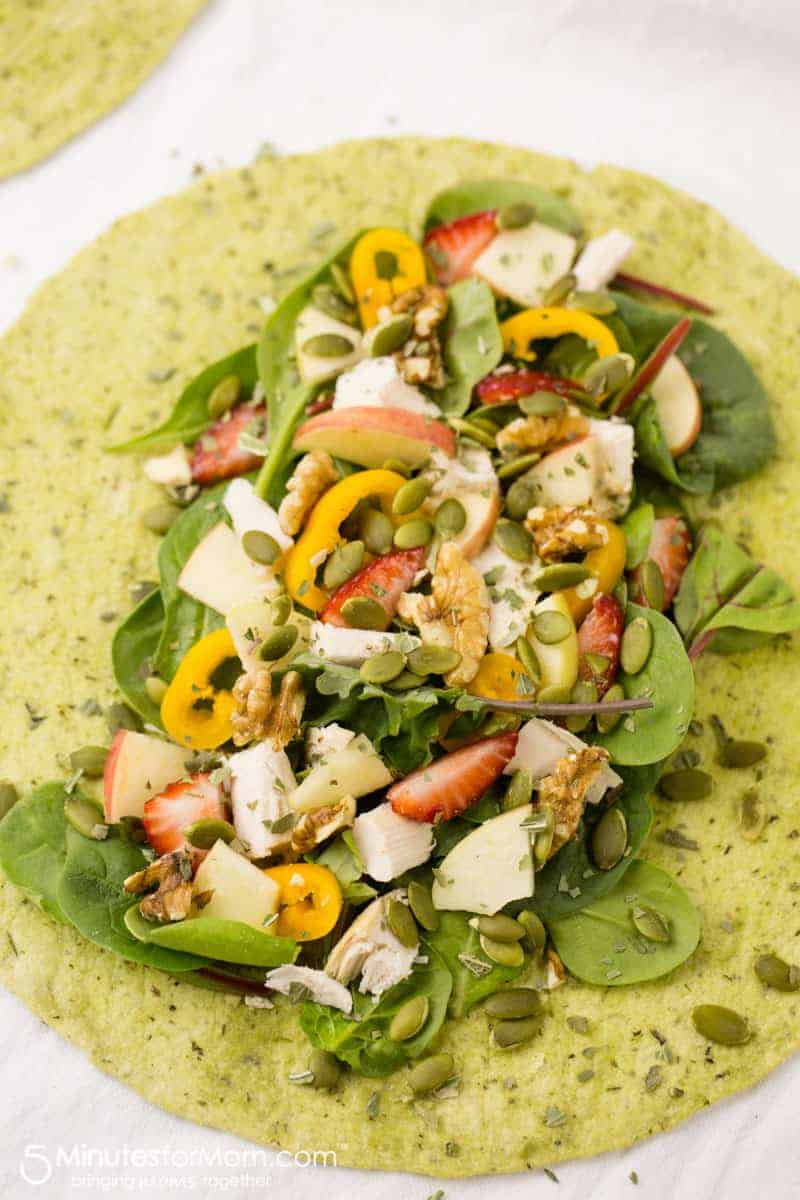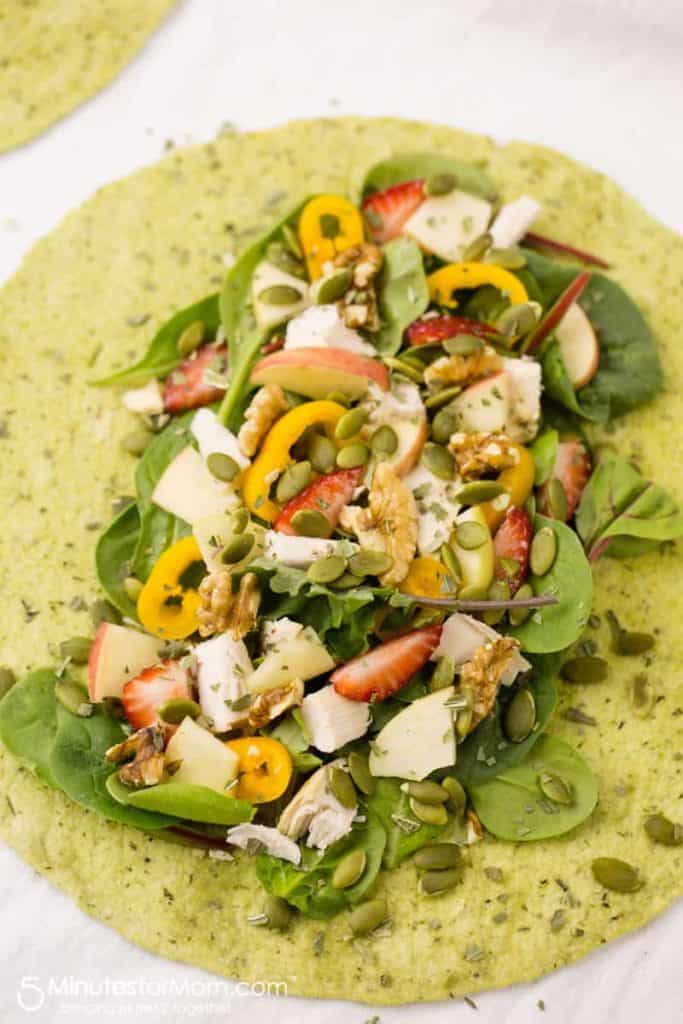 Looking for a quick meal idea using comfort foods that are both savory and sweet? You're going to love this chicken wrap.
Get the recipe at 5 Minutes for Mom.
7. Chicken Spring Rolls with Garlicky Turmeric Dipping Sauce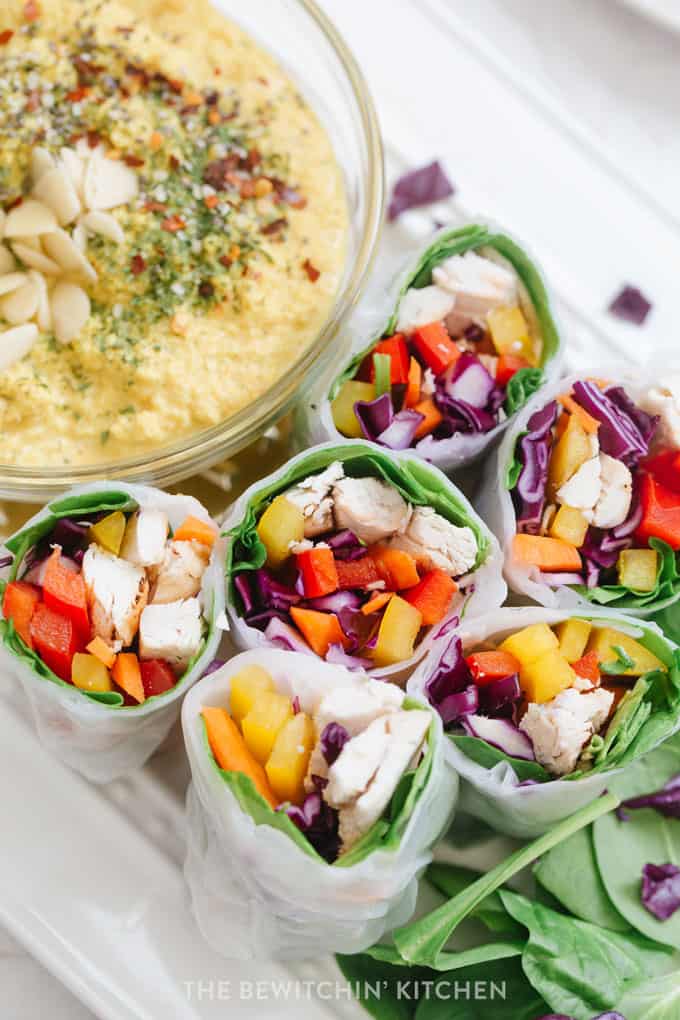 These chicken spring rolls are not only easy to make, but they're a super fun way to get the kids involved in dinner prep. Made with chicken, a rainbow of vegetables, and a dairy-free, garlicky turmeric dipping sauce – it's a healthy (and anti-inflammatory) recipe to make over and over.
Get the recipe at my other blog, The Bewitchin' Kitchen.
8. Crunchy Asian Chopped Salad With Chicken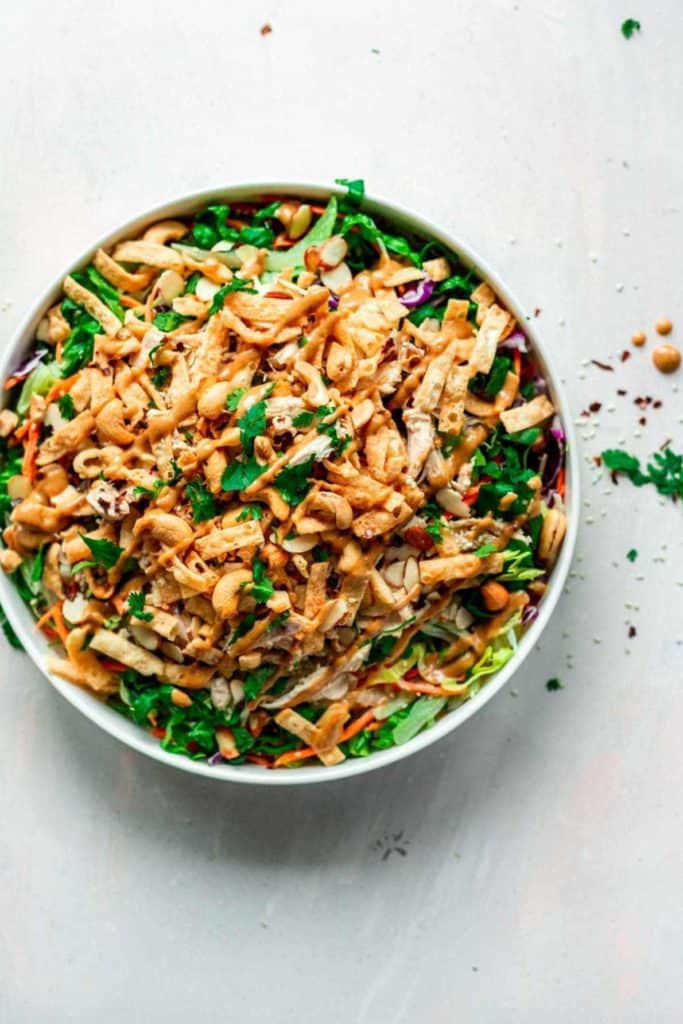 Indulge in this healthy Asian Chopped Salad featuring deliciously seasoned chicken breast, lettuce, cabbage, nuts, and a simple homemade but yummy salad dressing!
Get the recipe at Powered By Mom.
9. One Pan Chicken Fried Cauliflower Rice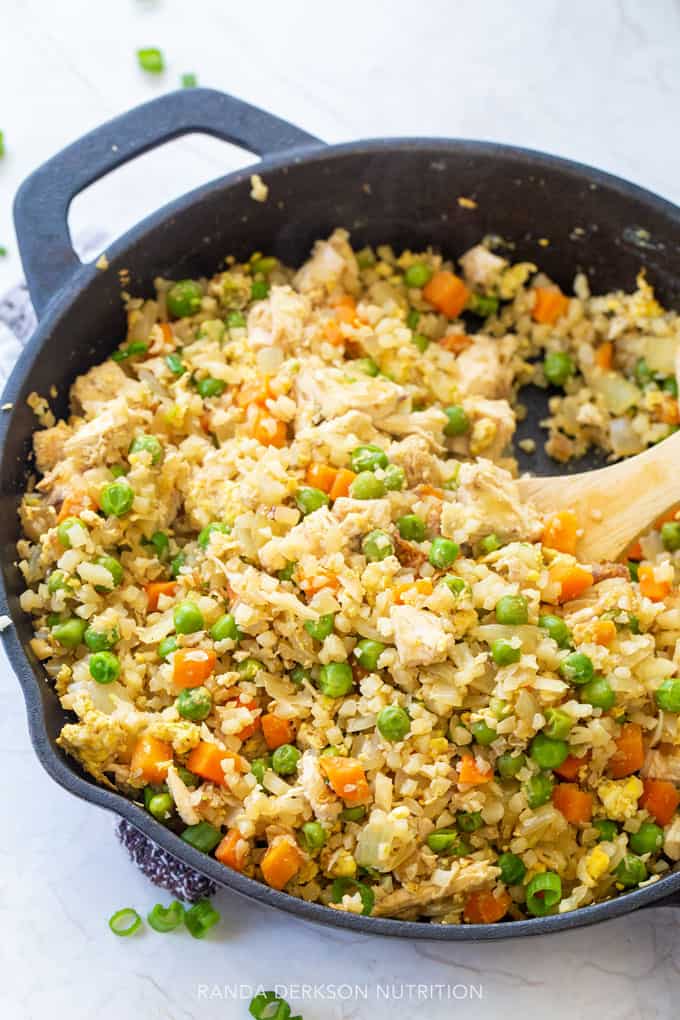 Looking for a healthy one pot meal? Try this one pan chicken fried cauliflower rice recipe. Made in a cast iron pan, this recipe makes a delicious and easy dinner or lunch that can made ahead of time for meal prep. Using frozen vegetables and shredded rotisserie chicken makes it quick and can be served as a main or a gluten free side dish.
Get the recipe for Chicken Fried Cauliflower Rice.
10. Thai Chicken Lettuce Wraps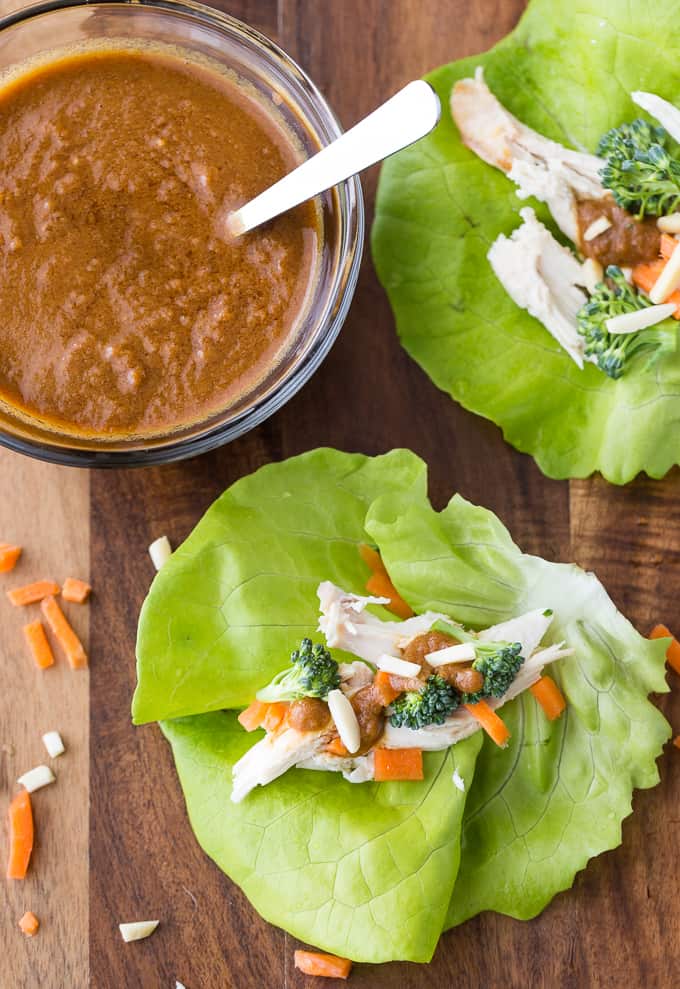 These Paleo Thai Chicken Lettuce Wraps go over well in our house. I make them once every few months (more often in the summer) for a quick and healthy dinner. Use leftovers from a cooked chicken from the deli to make this even easier.
Get these Thai Chicken Lettuce Wraps on The Bewitchin' Kitchen.
11. Slow Cooker Chicken Shawarma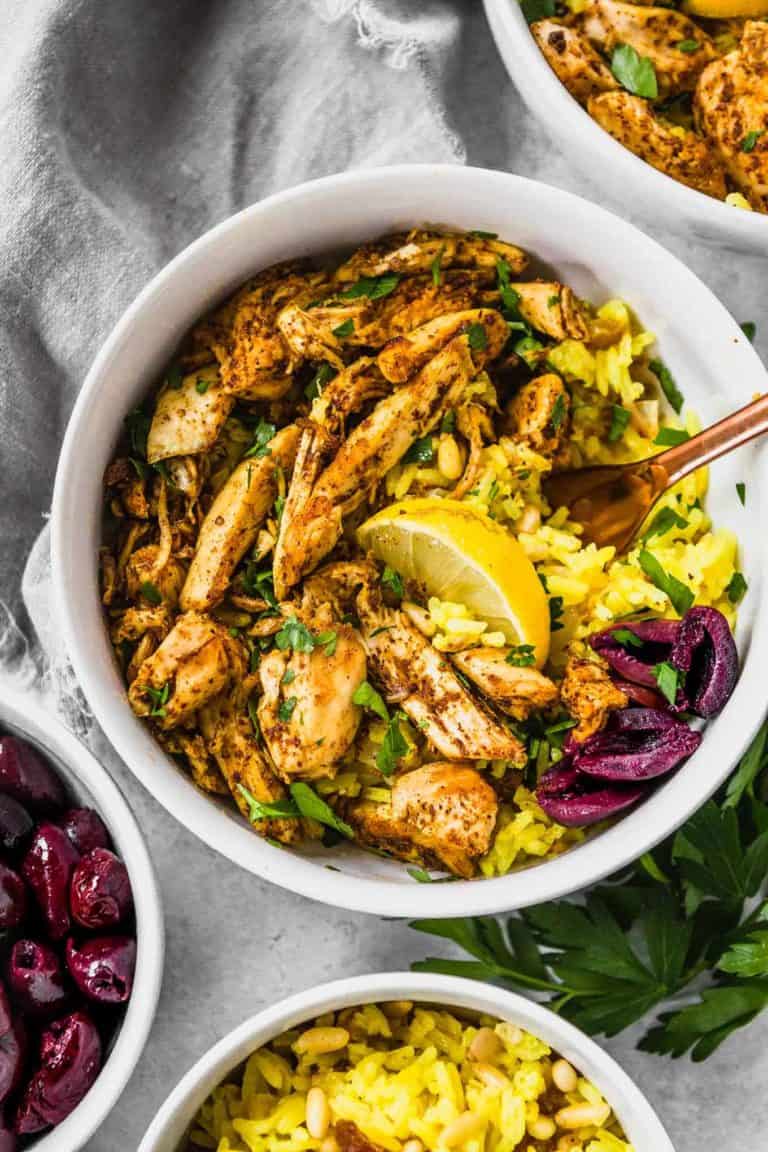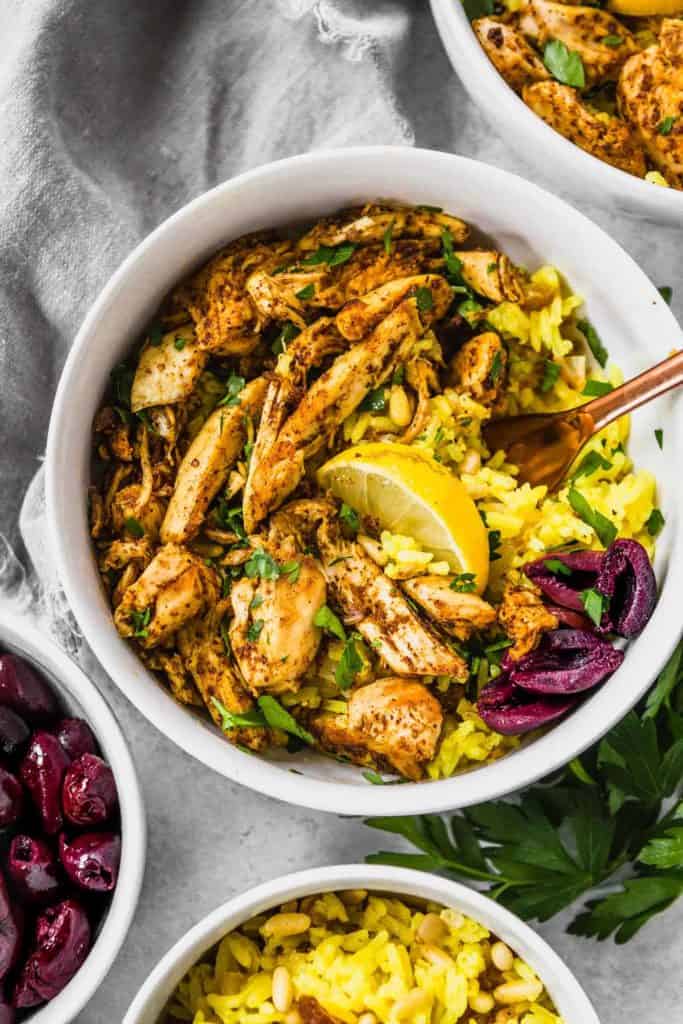 Although this recipe uses chicken cooked in the slow cooker, you can easily speed up the process and use pre-cooked chicken from a rotisserie chicken from the supermarket deli.
Get this recipe from A Clean Bake.
12. Strawberry Chicken Salad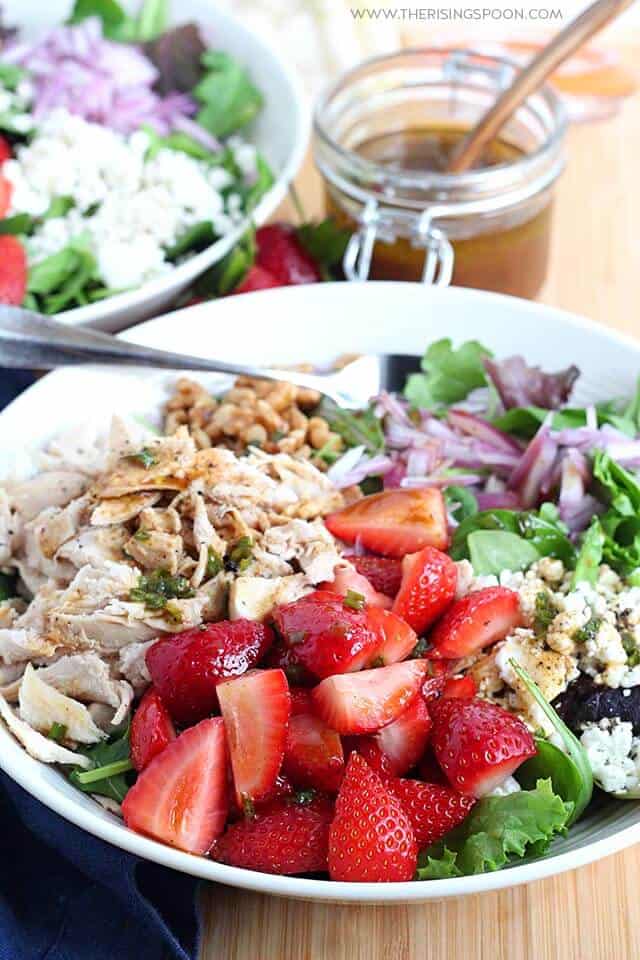 An easy strawberry salad made with mixed greens, goat cheese, walnuts, and shredded rotisserie chicken, then topped with an addicting maple balsamic vinaigrette. This sounds incredible!
Get the recipe from The Rising Spoon.
Lightened-Up Creamy Chicken Noodle Soup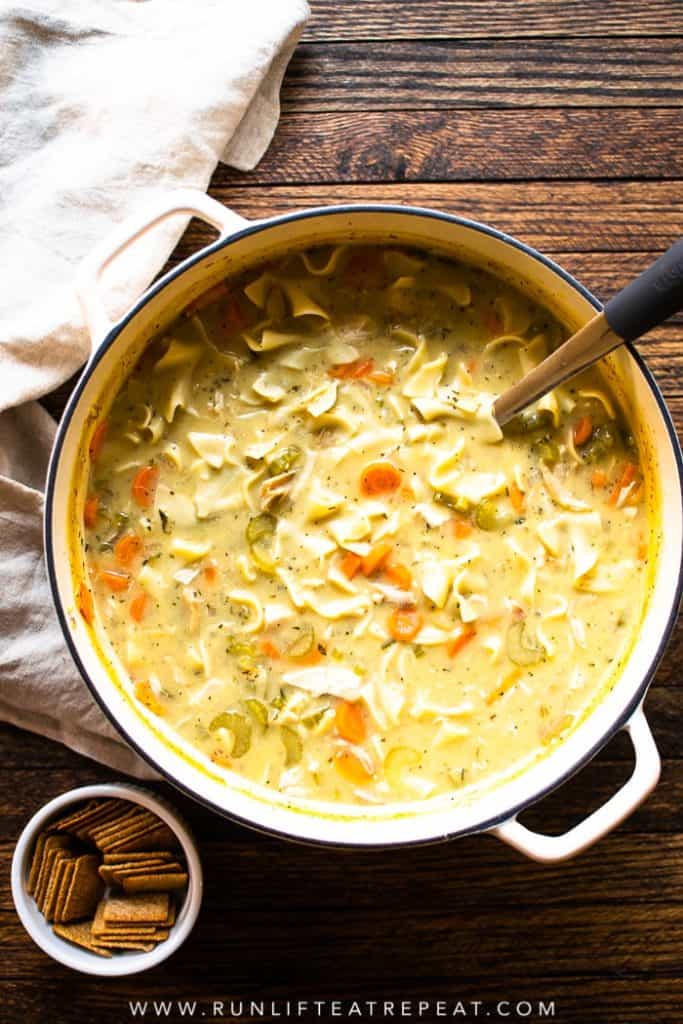 This lightened-up creamy chicken noodle soup is not only easy to make but it's just as comforting as the classic and only 200 calories per serving!
Get the recipe from Run Lift and Eat.
I hope these healthy rotisserie chicken meals inspired you for your meal plan this week.
To help you further, I have a meal planning download (both as a printable and one has a digital editing option). To get yours, fill out the form below to be taken to my free nutrition resource library.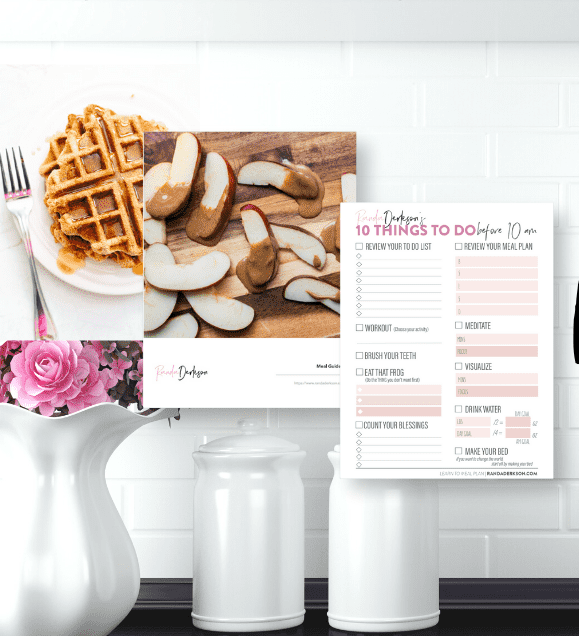 Get Access Free
Exclusive Nutrition and Healthy Living Library