Are you looking for healthy food choices at Epcot? With so many restaurants and food kitchens available throughout Future World, the Land, and in the World Showcase, there's something for everyone. But what about low-calorie, fresh foods that help you stay on track while vacationing at Disney's Epcot park?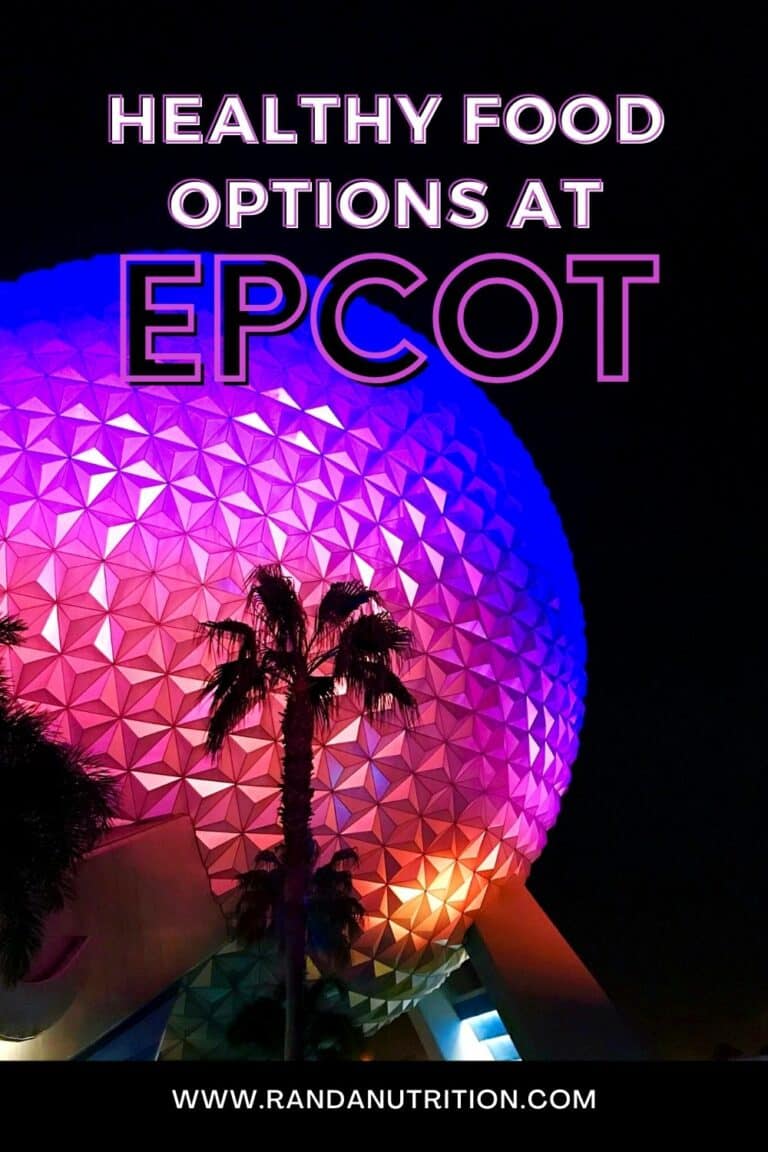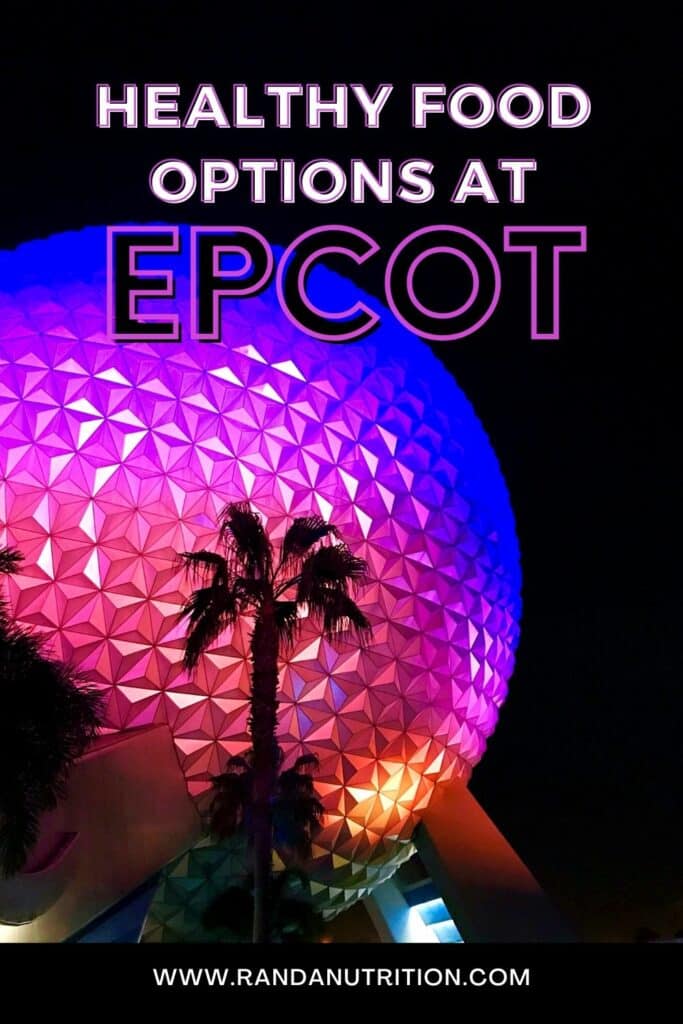 Although it can be challenging to stay on track at Disney World, we will explore what it means to eat healthfully at Epcot with smart options that work for making sure you have what you need for those long park days.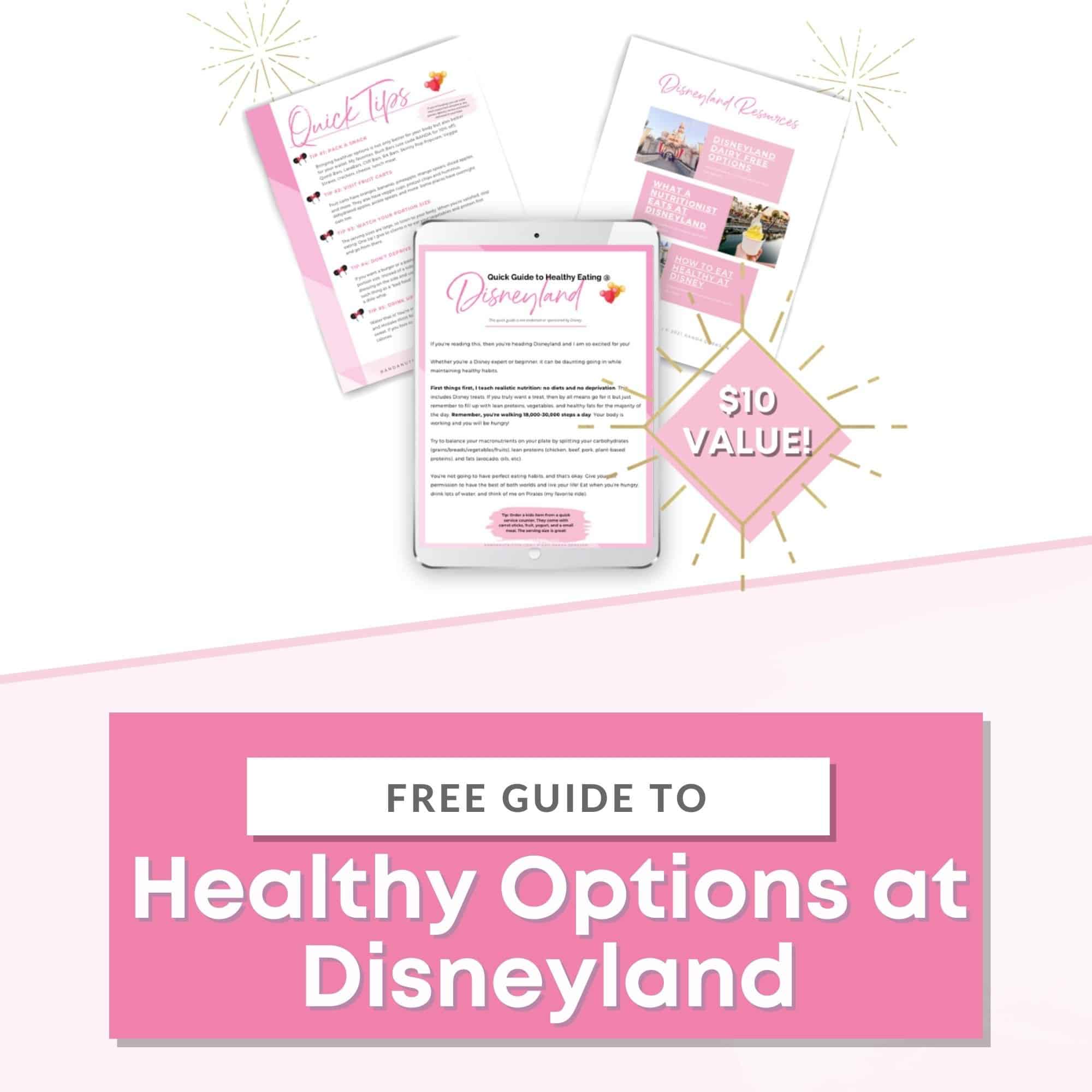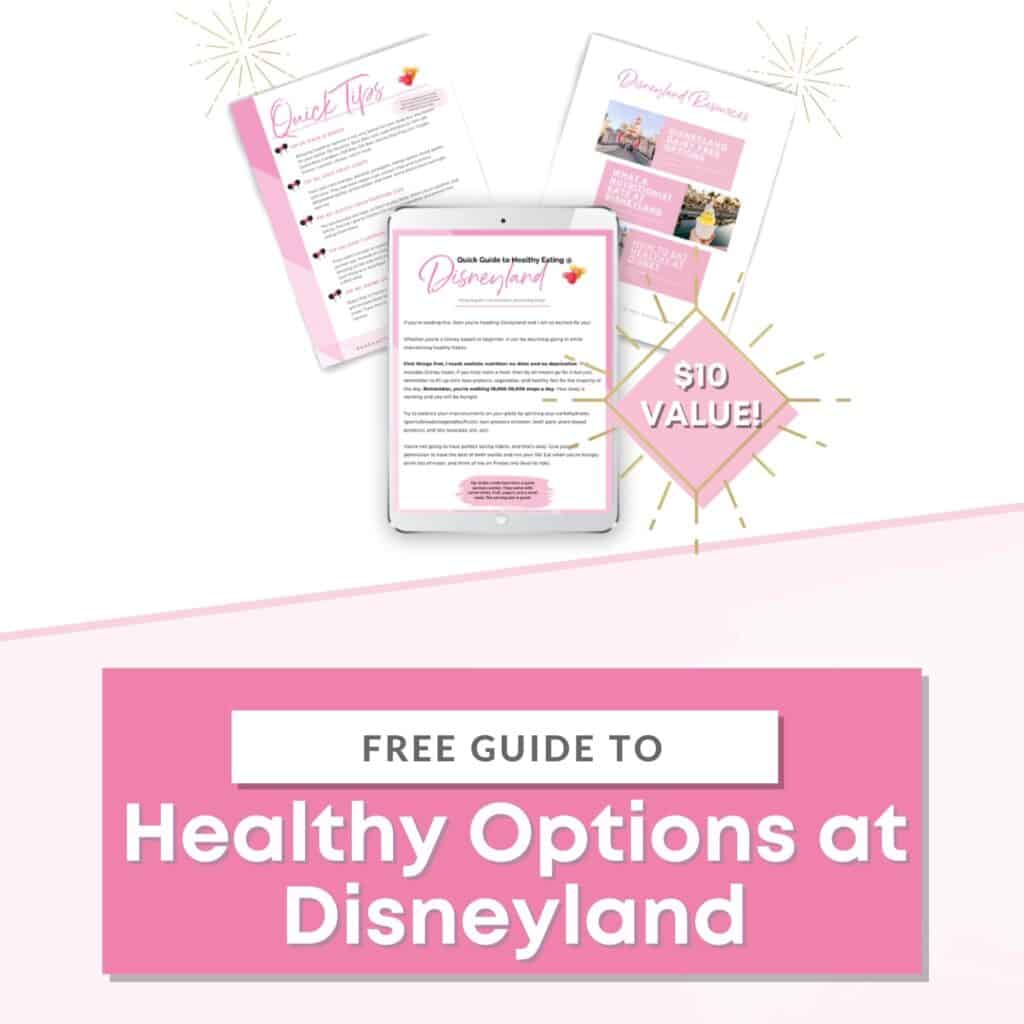 Your Guide to Eating Healthy at Disneyland
Download the free guide to navigate Disneyland food options with ease.
What is considered eating healthy?
I'm going to answer your questions with two follow-up questions: What are you looking for in your food? What does healthy mean to you? The definition of healthy is different for everyone, but there are some common themes. Eat a balanced diet with plenty of vegetables, fruits, and whole grains.
Make sure and include protein in every meal, drink water instead of sugary sodas or juices, and avoid processed foods.
Following these guidelines will help you stay on track while you're at the Disney Parks.
Healthy food options at Epcot
Epcot is huge and its food scene is always changing, especially during their big food and wine festival! I don't have much for individual options (a couple are listed), but here is the advice I would give my clients.
If you have a favorite dish or restaurant, please drop it in the comments.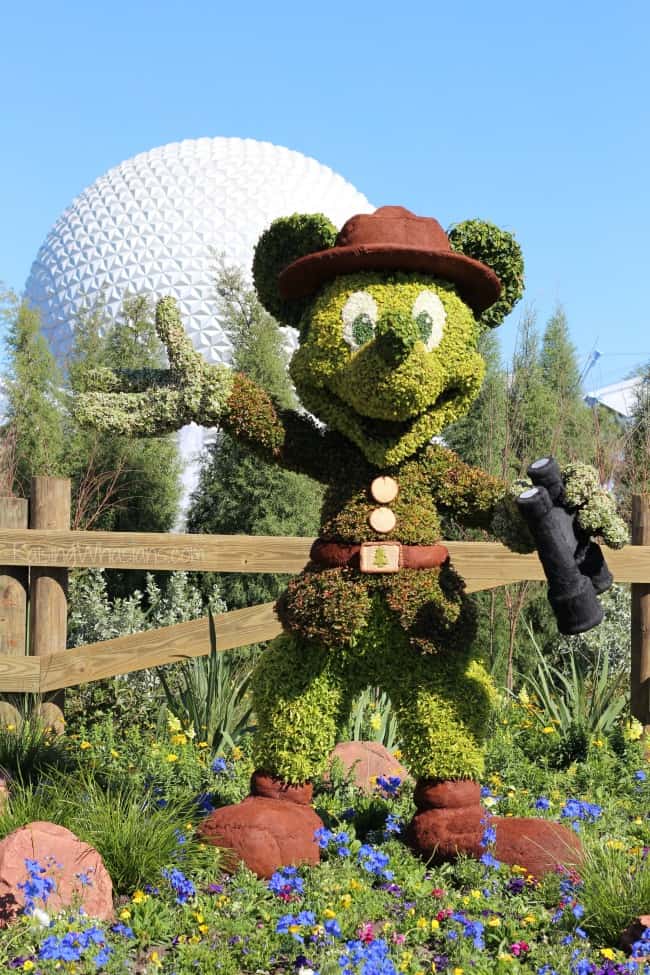 There are plenty of restaurants at Epcot with healthy food choices. Let's take a look at some options that can fit your needs and preferences for what it means to eat healthfully when visiting the park.
Sunshine Seasons in the Land Pavillion offers great options for breakfast, lunch, and dinner. This counter-service restaurant is always a must-visit during my trip. Some of the healthy choices are tuna side salad, grilled salmon, oak-grilled rotisserie chicken, whole wheat pita with veggies, and overnight oats.
The Coral Reef is a table service restaurant in The Seas that has several healthy
options like oven-roasted citrus-marinated chicken, seared Mahi Mahi, Caesar salad, grilled vegetable skewer, and seasonal vegetables.
Garden Grill is a great choice for fresh vegetables that are sourced in the Living with the Land greenhouses. Meals are served family-style so you'll have plenty of choices. The grilled beef with chimichurri, sliced turkey, and seasonal vegetables are some of the best options.
Healthy snacks in Epcot
You don't have to look far for fresh fruit throughout Future World and The Land.

At Sunshine Seasons there's an entire section dedicated to fresh fruits like mandarins, bananas, pineapple slices, mixed berries, grapes, mixed fruit cups, applesauce cups, and more! They also have Greek yogurt, fruit and cheese plate, carrot, and celery sticks with hummus.
Other healthy options at the World Pavillion are:
Regal Eagle Smokehouse (located in the American Adventure Pavillion) – Power Greens Salad with mixed greens tossed with fresh citrus fruit, sunflower seeds, dried cranberries, and radishes in a fresh citrus vinaigrette dressing topped with chilled pulled chicken
Teppan Edo (located in the Japan Pavillion) – Edamame, miso soup, various sushi rolls
Restaurant Marrakesh (located in the Morrocco Pavillion) – Grilled beef tenderloin shish kebab
Eating healthfully can also include making smart choices about how often we eat out as well as our food choices when dining out. For example, trying to minimize fried foods while maximizing more nutritious vegetable dishes like roasted ones (roasted veggies have a lot of health benefits and are delicious too!)
There's plenty to choose from when it comes to healthy food at Epcot. If you're looking for some other options, try using the My Disney Experience app or visit one of their restaurants during mealtimes (lunchtime is usually a great time) so that there will be more variety available since everyone has different taste preferences.
Hopefully, this blog post helps with your decision on what makes up eating healthfully while visiting Walt Disney World Resort. Now get out there–and don't forget to stop by The Land Pavilion!
More Disney Nutrition Tips: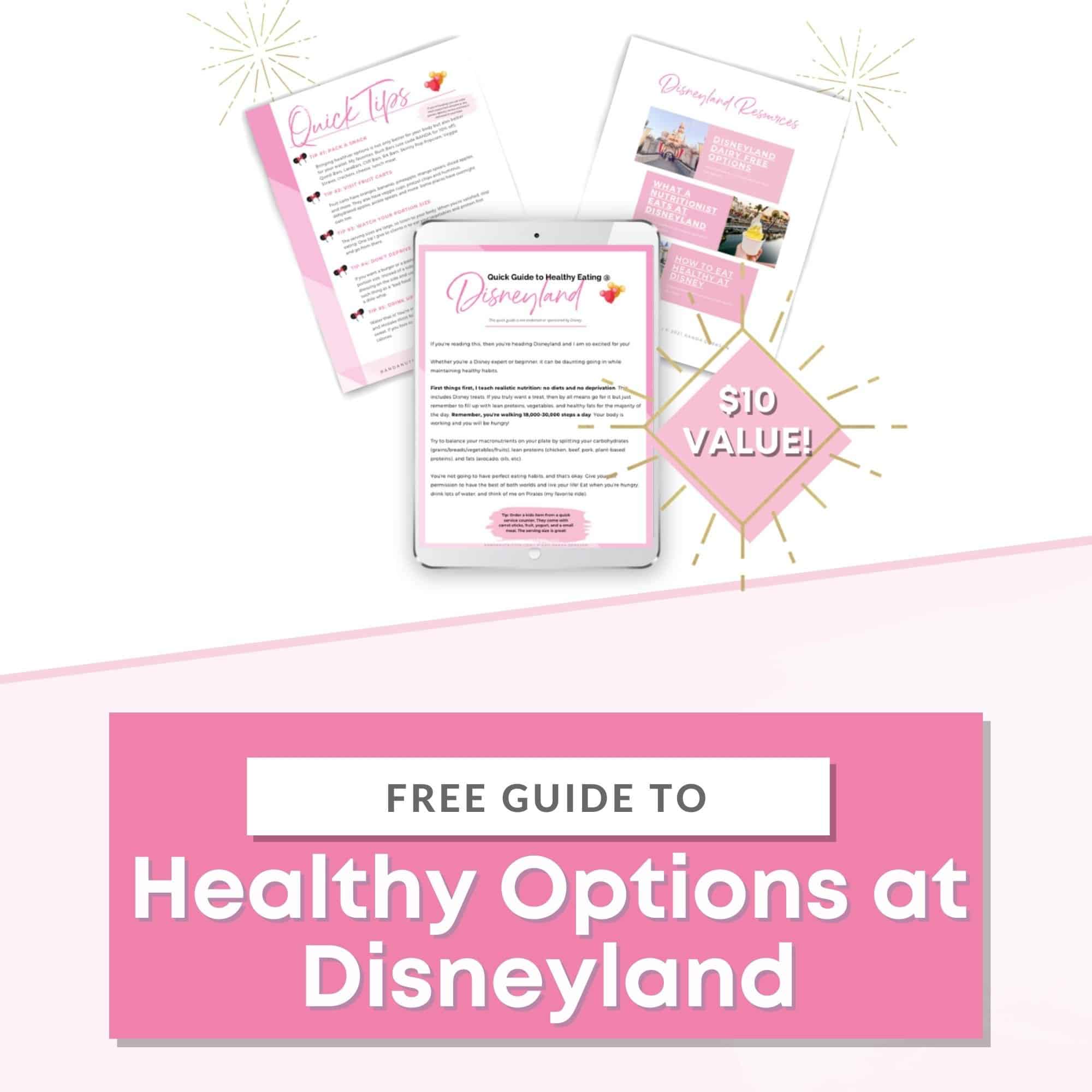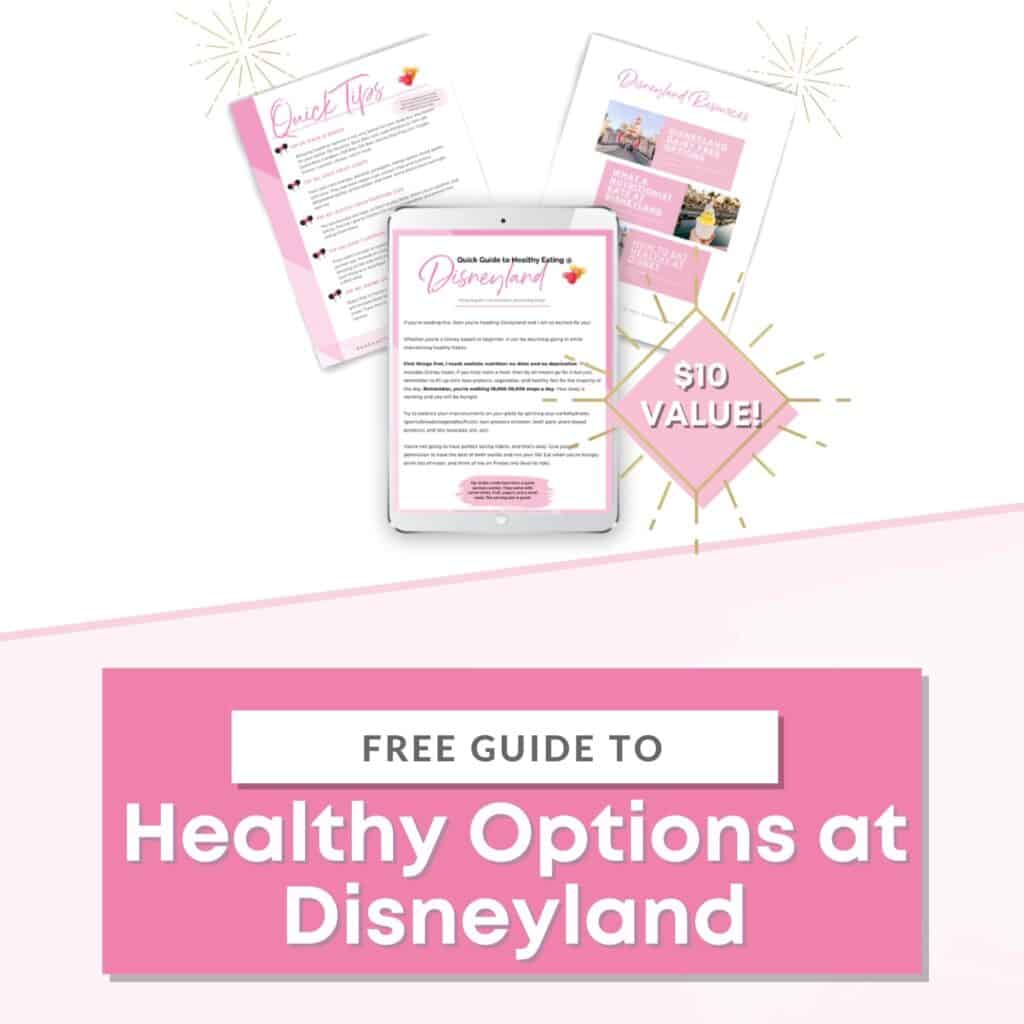 Your Guide to Eating Healthy at Disneyland
Download the free guide to navigate Disneyland food options with ease.