A common food intolerance with clients is lactose/dairy. Even my husband has issues with dairy and since we're avid Disney goers, I wanted to share Disneyland's dairy free options.
Disney is amazing if you have food intolerances or allergies. Most restaurants ask about your allergies before you're even seated so they can be prepared for you.
I want to start off this post to say, when in doubt always ask your server (whether it's a sit-down restaurant or at a quick-service restaurant).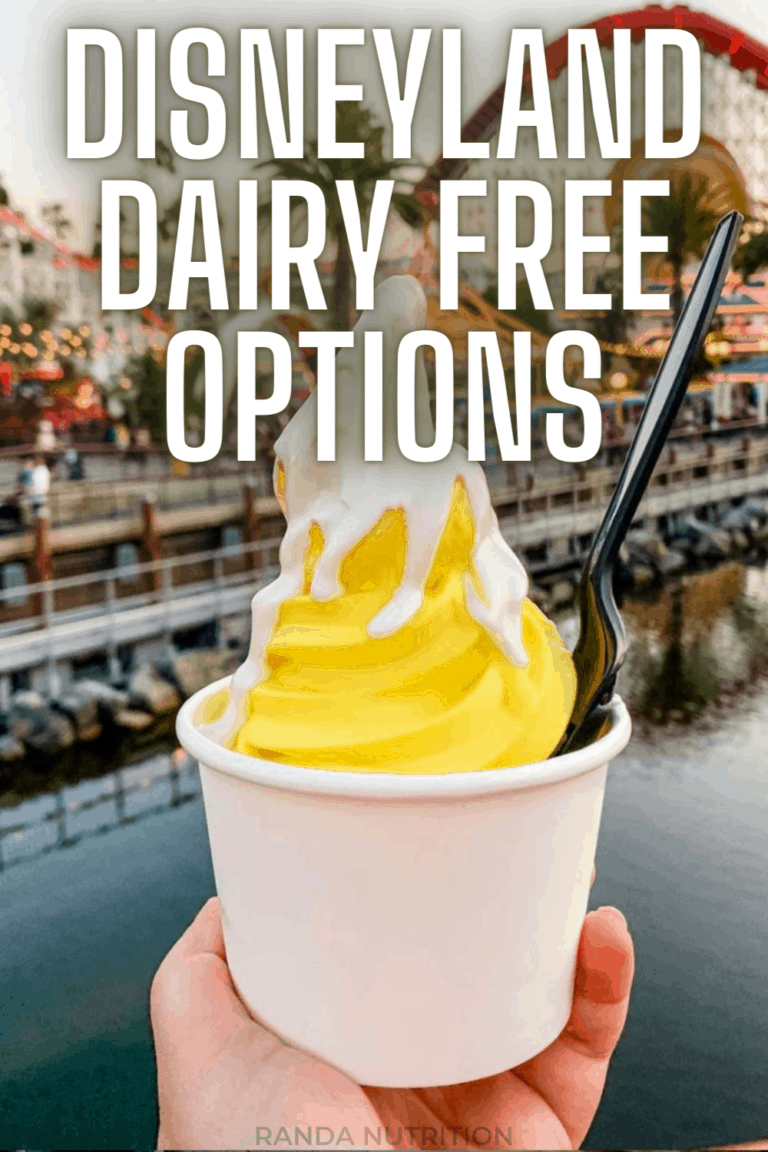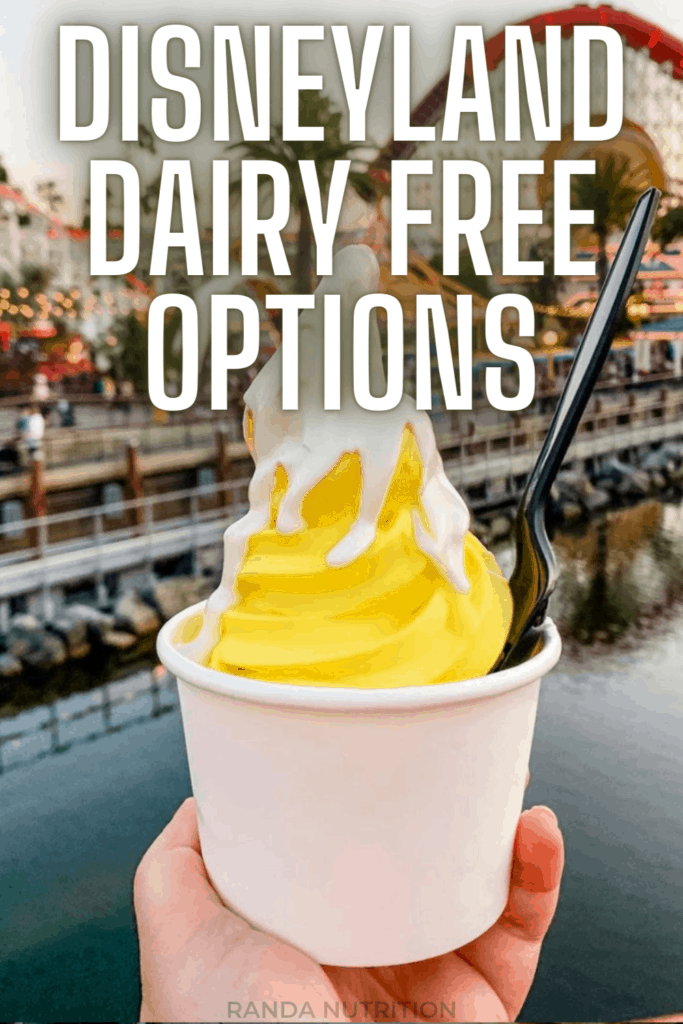 This post has been featured on The Realistic Nutrition Podcast. Click here to subscribe.
Dairy Free at Disneyland
Disneyland is a magical place where families can enjoy the rides, meet their favorite characters, and enjoy delicious food. However, some people worry about going to Disneyland because of their dietary restrictions or allergies. Luckily, there are many options for those who are dairy-free and do not want to miss out on the fun.
If you've been searching for a way to enjoy your favorite Disney treats without the dairy, Disney Parks is one of the best places to vacation. The chefs at Disneyland go above and beyond to make sure that there are options for every dietary issue.
Also check out How to Eat Healthy at Disney and see What a Nutritionist Eats at Disneyland.
Disneyland's Dairy-Free Options
Originally I wanted to go into specific snacks to seek out but there are too many, this will be more so a guideline at going diary free at Disneyland (plus a few specifics).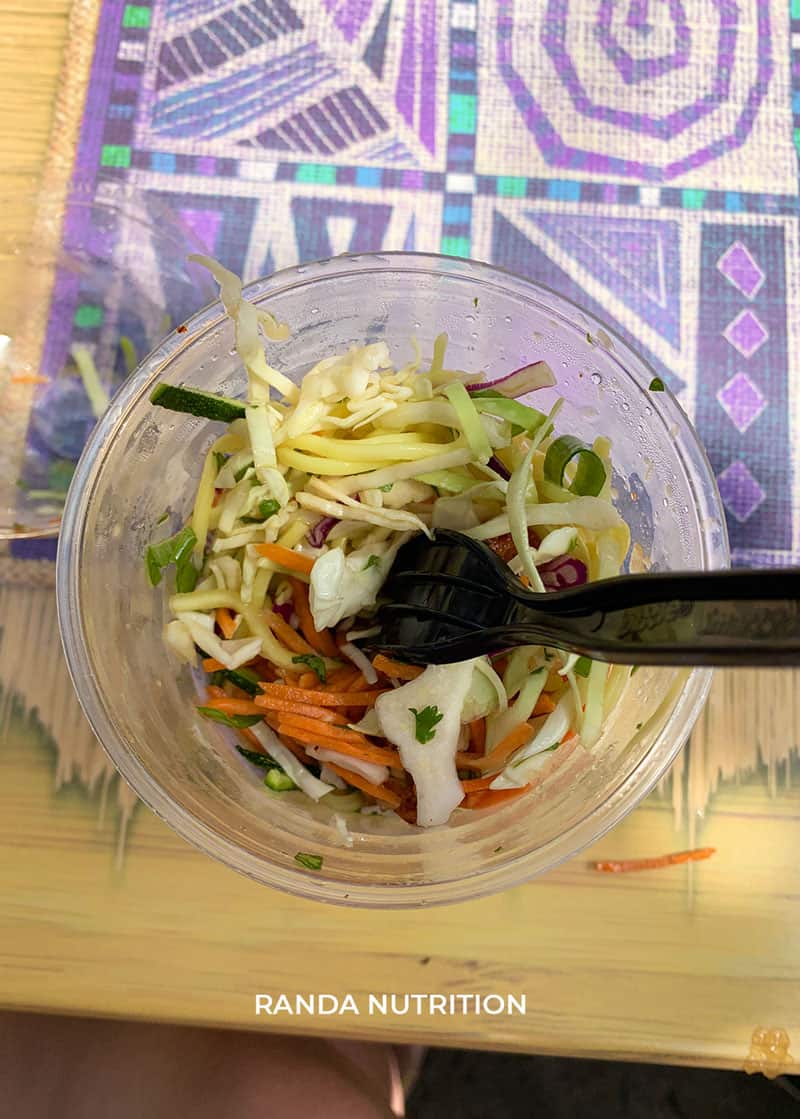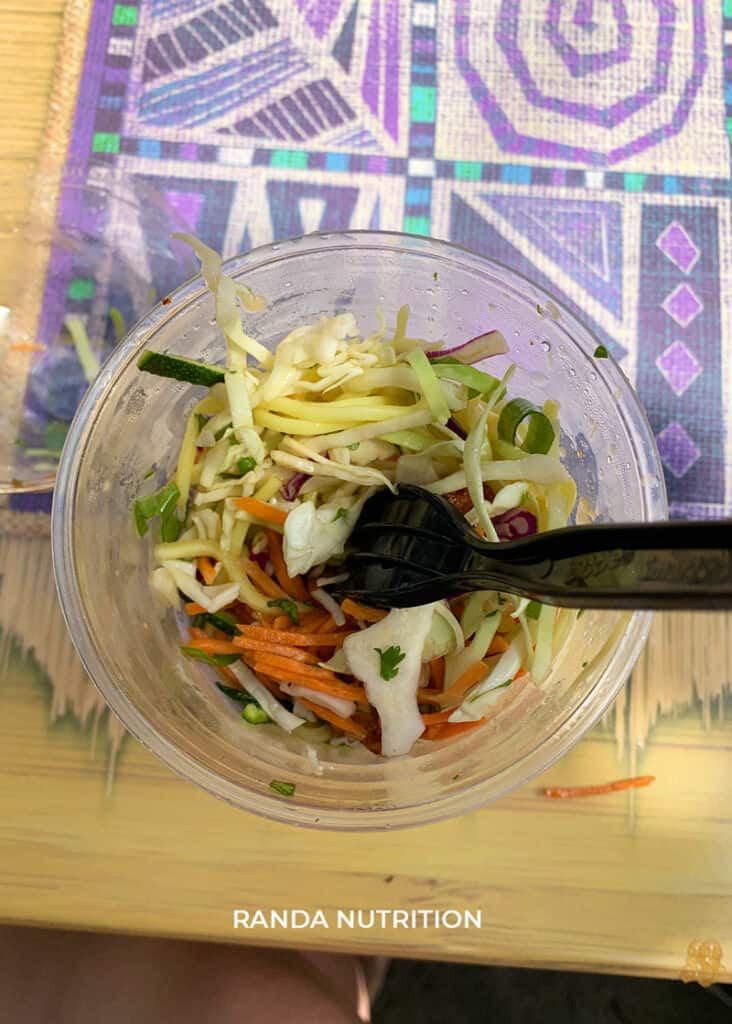 Disney Parks is great about listing their menus online so you can get an idea of counter service and table service dining options that might fit your needs.
When you're visiting Disneyland, you can also stop by the City Hall on Main Street, U.S.A and ask for an ingredients list that will help you make the best choices for your specific needs.
Here is some more Disneyland allergy information.
Dairy-free at Table Service Restaurants
Table service restaurants are a great place to enjoy your favorite Disney dishes without the dairy. When you are seated, tell the server that you have a dairy intolerance or allergy and they will have the chef come over to discuss your needs and let you know what you can eat.
Disneyland's Dairy Free Options at Counter Service Dining Locations
Believe it or not, you can also speak to the chef at counter service restaurants as well. Although quick service restaurants don't have as much flexibility, they are able to make suggestions.
Where can I find dairy-free ice cream in Disneyland?
The best place to find dairy-free ice cream is at the Jolly Holiday Bakery Café. The "Very Merry Dairy Free" cone includes vanilla soft serve, chocolate fudge (which has no milk), and strawberry sauce on a gluten-friendly waffle cone. You can also order it in a cup or as an individual slider with toppings!
In Downtown Disney you can find dairy-free ice cream options at a few places. Salt and Straw offers dairy-free vegan ice creams: mint chip with theo chocolate and strawberry and coconut water sherbert.
You can also find dairy-free ice cream at the Ghirardelli Chocolate Company (over in California Adventure) where they offer a variety of vegan options such as chocolate raspberry truffle or pumpkin spice latte (made with almond milk).
Are pretzels dairy free at Disneyland?
Pretzels served at Disneyland are not traditionally made with butter but you should be wary about cross-contamination by asking for them without toppings like cheese pizzas which could have trace amounts of butter on top.
The pretzel bites at Disneyland do not contain dairy products but they may be cooked in butter because of their "golden" appearance (as seen on Disney's website).
More dairy-free snack options at Disneyland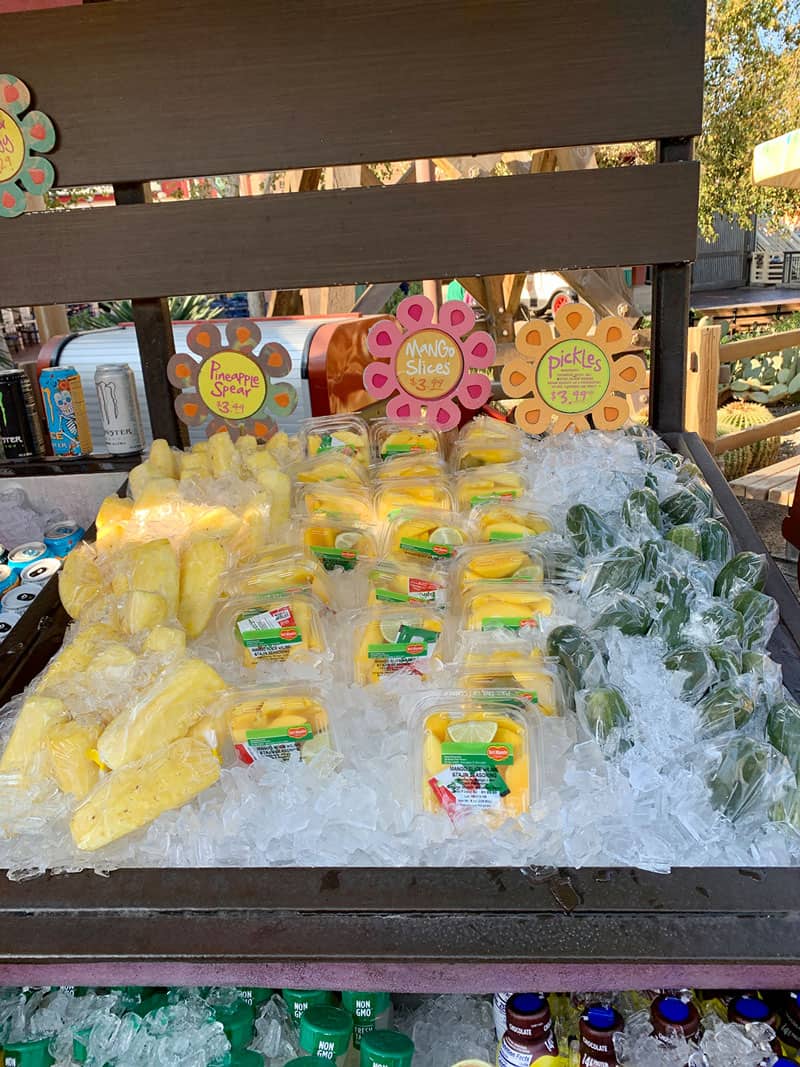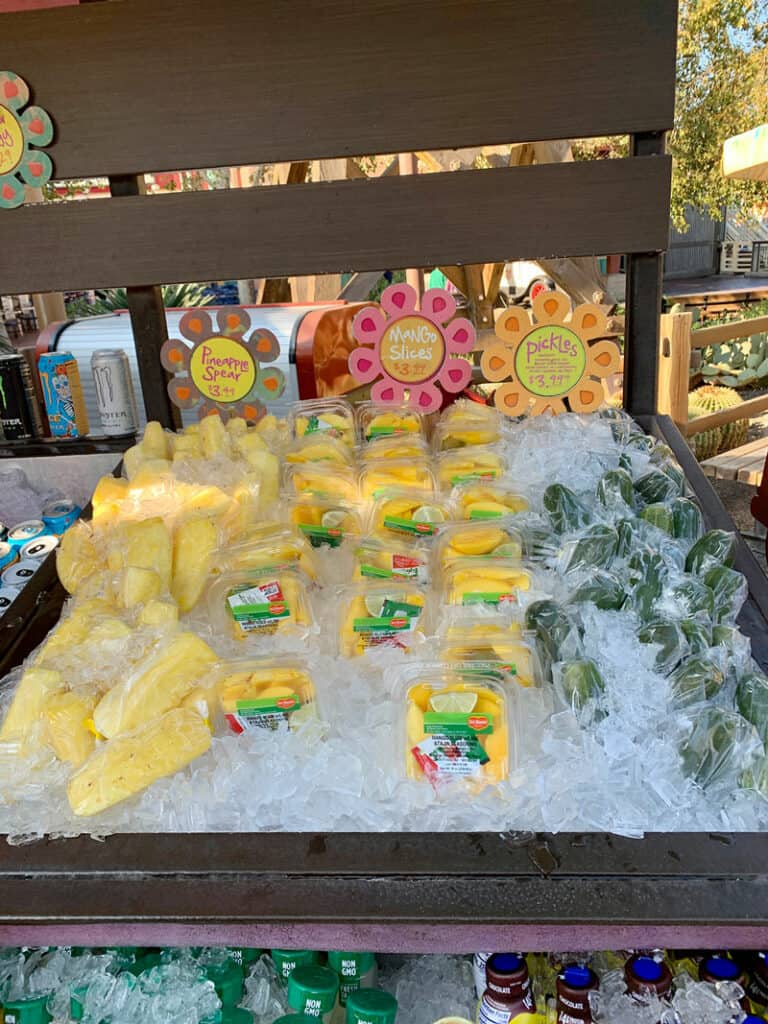 Dole Whip
Disney fans will be happy to know that the iconic Dole Whip can be enjoyed dairy-free, thanks to the help of pineapple juice. Just ask for a "Pineapple Dole Whip" and you'll receive a delicious treat without any lactose!
Fruit smoothies
There are many fruit smoothies available at Disneyland that do not contain dairy products. Try a refreshing strawberry or raspberry smoothie at the Refreshment Corner, for example.
Coffee Shops on Property
If you want something hot or cold while visiting Disneyland, Starbucks offers soy milk options as well as almond milk flavored coffees. You can also get lattes and frappuccinos with those non-dairy milks too so you enjoy your daily dose of caffeine.
It can be challenging to find dairy-free snacks at Disneyland, but there are some hidden gems in the parks and hotels. Hopefully this dairy-free guide will help you plan your Disneyland trip so that you can enjoy every moment of it!
When it comes to Disneyland's dairy free options, what are your favorites? Let me know in the comments.