Thanksgiving and Christmas can be a stressful time to stay "on the wagon" and make healthy choices, but they don't have to be. I'm going to share with you essential tips on how to lose weight during the holidays.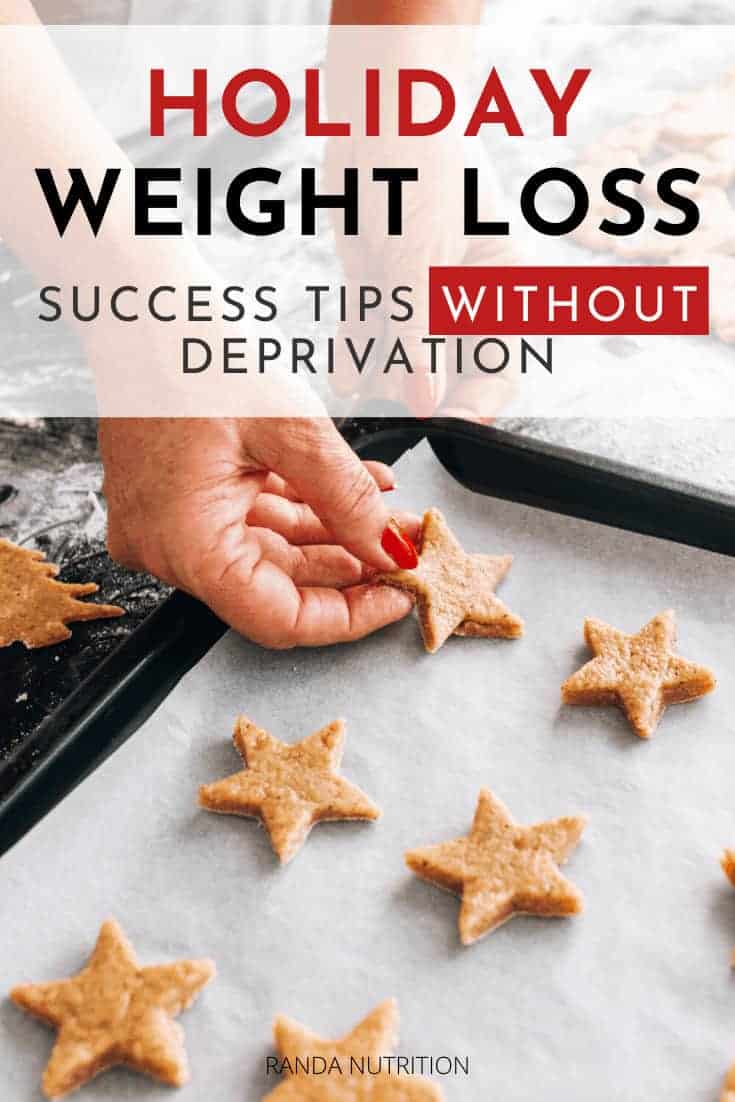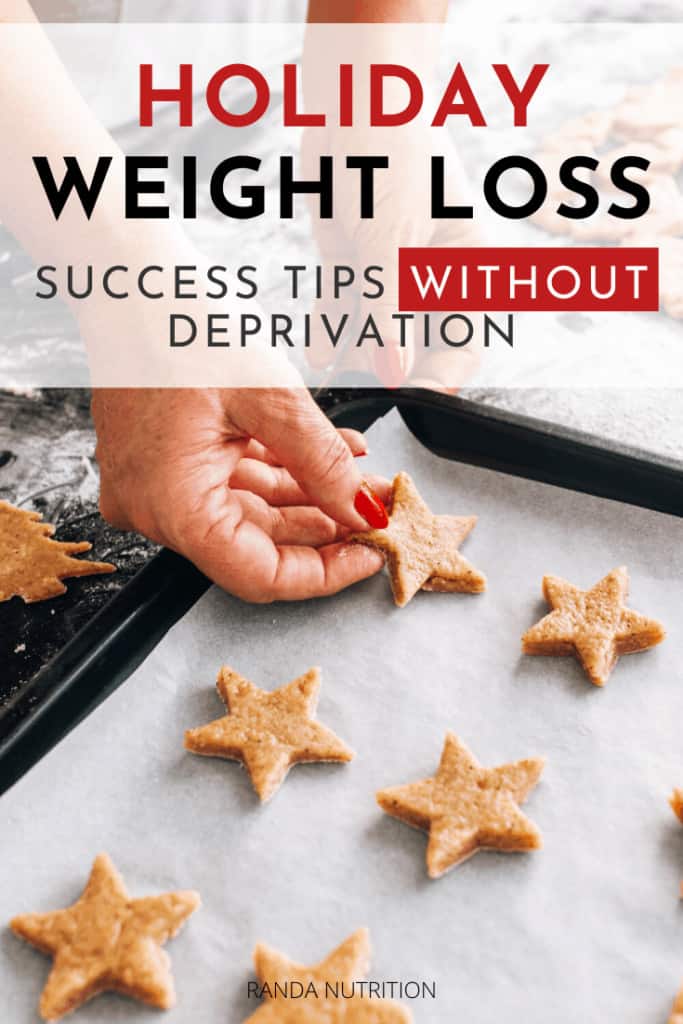 How to lose weight during the holidays
Eat before your party
Don't starve yourself before your Christmas party or gathering. You may think you're saving up calories but you'll only overindulge.
Eating a snack before you head out the door gives you a little something to keep you from overeating.
You won't be starving, which means you won't go for that second helping of spinach and artichoke dip with crackers to be washed down with your third glass of wine.
I recommend eating a serving of protein and vegetables before you go. This will keep you satisfied (cheese is a great choice, as is a small salad).
Remember – you can have this at any time.
This is my trick for Halloween especially. When I feel the sudden panic to eat all the Reese's, I remember that I can go to the store any time and pick up the treat (which I never do). Knowing this I enjoy one cup (maybe two) and move on without feeling that I'm missing out.
It's amazing the tricks our mind can play on us.
The same goes for your holiday party. Have your favorite holiday appetizer or Christmas cookie but remember to eat a portion because you don't have to overdo it.
Remember, you can have it any time you want.
Bring Something
Offer to bring a snack at your friend's gathering. That way you're not going in blind and can have a little control over what's going on.
My go tos are a fruit or veggie platter (grab it from the store – no effort!), greek dip, deviled eggs, or a Christmas graze board.
Workout
Just because it's the holidays, doesn't mean you get to skip your workouts. Continue your daily routines. If you don't exercise, now may be a good time to start. Simply start with 20 minutes of movement and go from there.
You don't have to go balls to the wall Insanity workouts. Take a walk, do some yoga, lift weights, etc. Do something enjoyable for you!
Find a free workout on YouTube, check out BodyBuilding.com for a gym plan, or subscribe to Beachbody On Demand. There are options out there for everyone.
Bonus: winter activities like snowshoeing, skating, skiing, and even walking up and down that hill sledding are great ways to get your heart pumping.
Find healthier alternatives for your favorite recipes
I'm all for enjoying your classics, but if you know you're going to overdo it why not swap a few ingredients out and find a healthier way to enjoy them.
If your turkey dinner's only vegetable is corn (how I grew up), maybe serve a salad with it too and make that half your plate.
Try a healthy shortbread recipe or a healthy sugar cookie recipe instead of the traditional recipes that only leave you feeling sick.
Try 2 scoops of your hot cocoa mix instead for 3.
Little swaps like this can add up (I explain this further in the 30 Days to a Healthier You Challenge).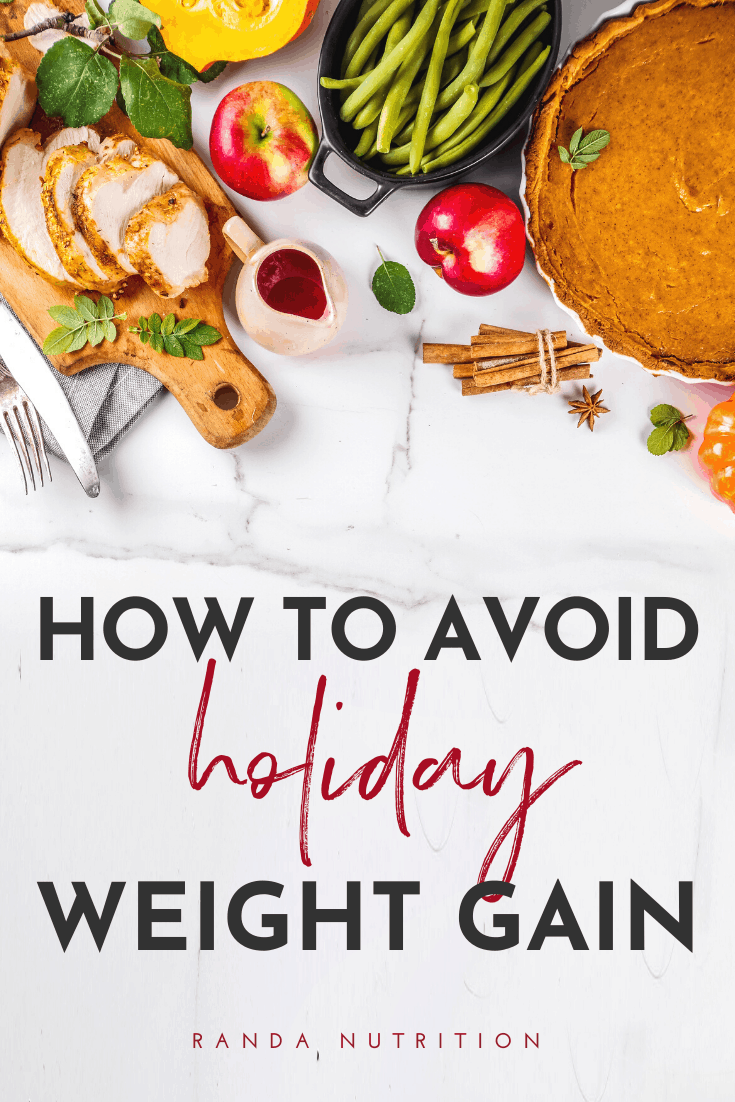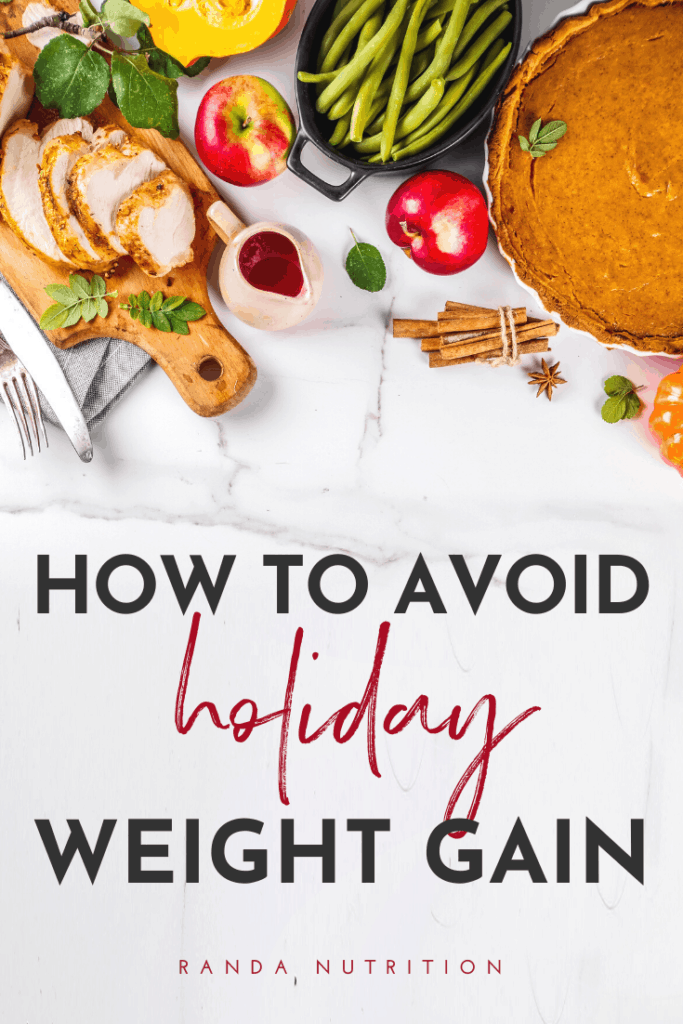 If you don't lose weight over the holidays or you gain 3-5 pounds. It's okay. This is a practice. If you took some of these tips and implemented them, you made PROGRESS. 3-5 pounds is nothing to cry about, okay?
Take a deep breath. If the weight gain is after one big night, it's water weight (you cannot gain 3-4 pounds of fat in one day) and you can lose that within the week by drinking water and eating better.
It's not the end of the world. It's Christmas. Relax.
Grab a glass of water, sit down with my 7 Day Weight Loss Kick Start and get back it at. Click the image below to have access to the 7 day weight loss kick start freebie + more.
Do not give up.
You may also like:
If you found these Christmas weight loss tips helpful, then please share them with your friends.