Have you struggled with losing weight, no matter what you try? Are you always tired, even after you go to bed at a decent hour? I'm going to share how sleep affects weight loss.
Do you struggle to fall asleep? Are you waking up sore, night after night? Your mattress may be the culprit!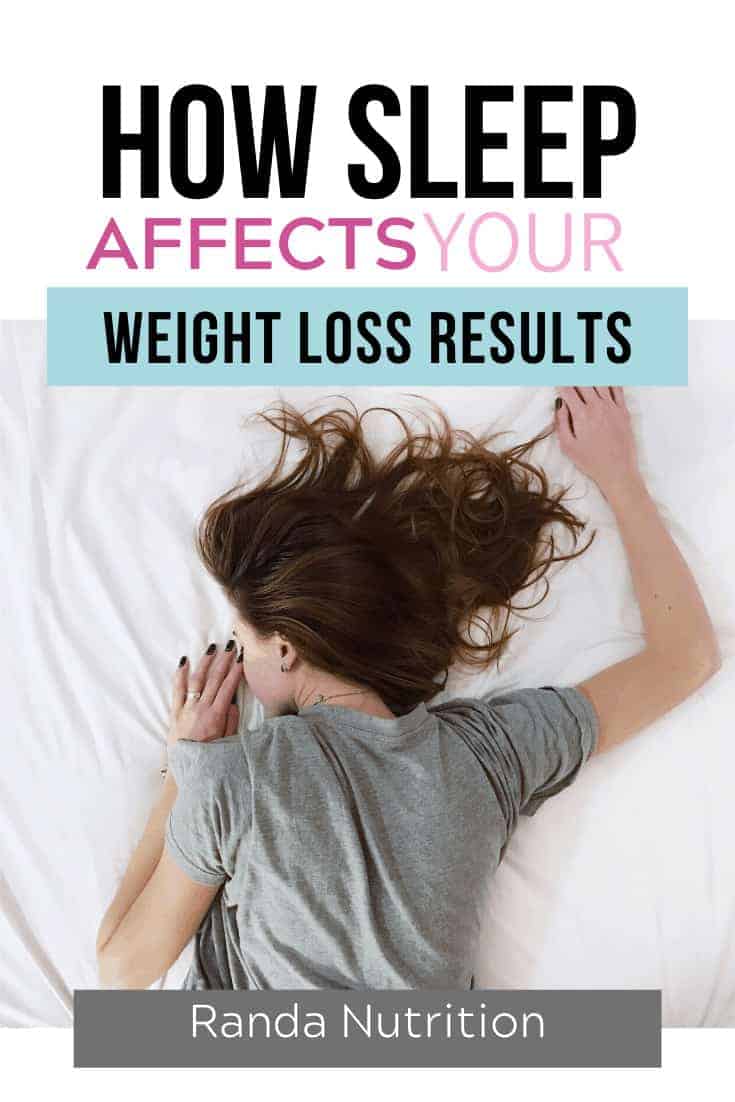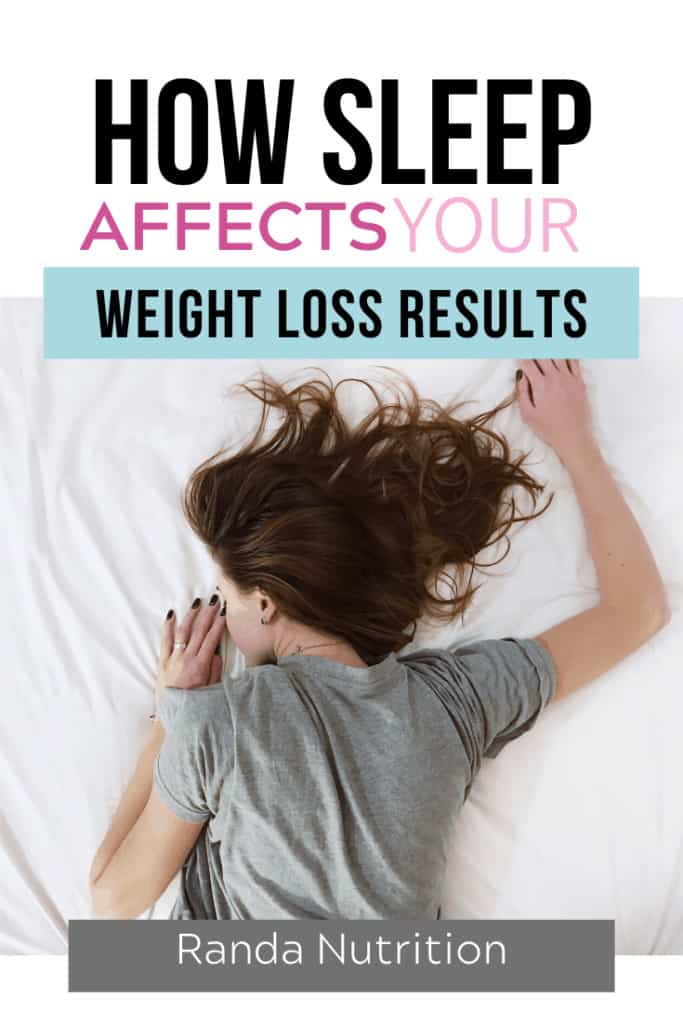 How Sleep Affects Weight Loss
Sleep and fat loss are related?! Lack of sleep can contribute to weight gain, increased stress levels, and overall lack of energy. We are trained to believe if we eat right and go to the gym, that's the perfect recipe for weight loss. But sometimes that extra fat just hangs on, and lack of sleep could be one of the causes.
Your brain is exhausted from searching for energy that just isn't there! How many times have you skipped a workout because you "didn't feel like it"?
How many times have you ordered take out or pizza delivery because you were exhausted and just couldn't come up with dinner? Being tired makes you less likely to make healthy choices. So while you won't necessarily lose weight while sleeping, a good night's sleep is critical to your overall well being!
Research suggests an association between sleep restriction and negative changes in metabolism. In adults, sleeping four hours a night, compared with 10 hours a night, appears to increase hunger and appetite — in particular for calorie-dense foods high in carbohydrates. Observational studies also suggest a link between sleep restriction and obesity.

— Mayo Clinic
Cortisol
According to NIH research, there are molecular ties to lack of sleep and weight gain. Normal cortisol levels in healthy individuals haven't been linked to weight gain, but increased cortisol levels have.
What is cortisol? Why is it important?
Cortisol is your body's stress hormone, or "built-in alarm system", so to speak. Cortisol helps control your mood, motivation, and fear. That "fight or flight" instinct we all have? That's cortisol.
Cortisol is important because it:
keeps inflammation down
regulates blood pressure and blood sugar
controls your sleep/awake cycle
and more!
Too much stress can keep that cortisol alarm button stuck in the "on" position, which can have negative effects on your entire body. Too much stress can lead to headaches, memory problems, trouble sleeping, and yes, weight gain.
You may be able to reduce stress by getting enough quality sleep, but I know that can be tough to do when you're stressed out! A quality mattress can help sleep become something you do on autopilot rather than having to stress over it.
More weight loss help:
Still struggling with sleep? Here are 6 ways to get a better nights sleep.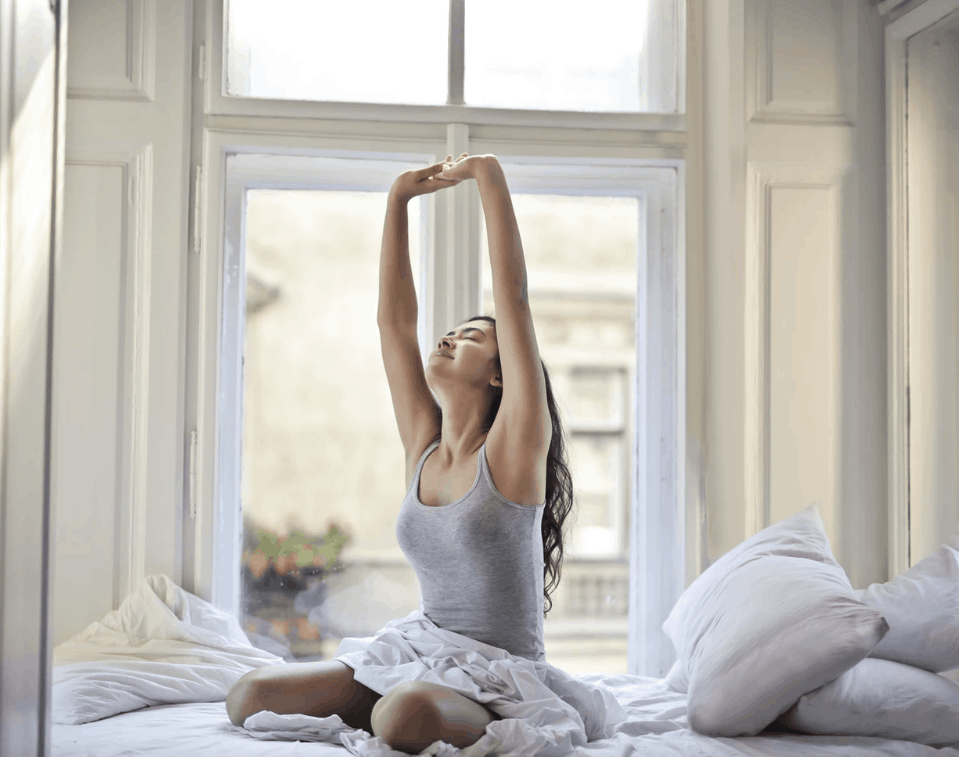 The importance of a quality mattress:
A quality mattress is important for so many reasons, including how you feel when you wake up. There isn't a whole lot of scientific research on which mattress is perfect for everyone because our bodies are each different. The perfect mattress is the one that you wake up feeling rested after sleeping on it all night!
Choosing a mattress is a matter of personal opinion, but there are several things to keep in mind before shelling out the money that mattresses cost!
Best Mattresses for a Good Night's Sleep
The bed in a box trend has helped the average consumer by making mattress shopping simple and affordable. Many companies offer a free sleep trial, so take advantage of it by trying them out until you find the perfect mattress.
Benefits of bed in a box:
Easy setup: unwrap and enjoy!
Affordable: no sales people to pay!
Zero work: no mattress stores to visit!
Logan and Cove Mattress
Our #1 pick for the best sleep mattress is Logan and Cove. Logan and Cove is the only Canadian inner-spring/memory foam hybrid that comes in a box. This means that you're getting the consistent support of both pocket coil springs (which are springs individually wrapped so it conforms to your body) and the contouring comfort of memory foam!
I personally own this bed and love it (and the picture above of when Viv was just a few weeks old).
Logan & Cove offers a 120 night sleep trial, so there is nothing to lose. If you don't like the mattress, you simply send it back (by the way Logan and Cove will pay for the shipping, which is incredible). No questions asked, and the mattresses are then donated to charity.
Logan and Cove Mattresses are best for:
Shoppers on a budget who like nice things: my King size mattress was $1,149, and is comparable to high end $5,000 mattresses! This, paired with their free shipping, is a huge bargain.
Hot sleepers: Logan and Cove's pillow top mattress has heat-dissipating gel memory foam, plus natural temperature regulating silk and eucalyptus-derived fibres to make hot summers a little more tolerable.
Try a Logan and Cove 120-night Trial!
Dream Cloud Mattress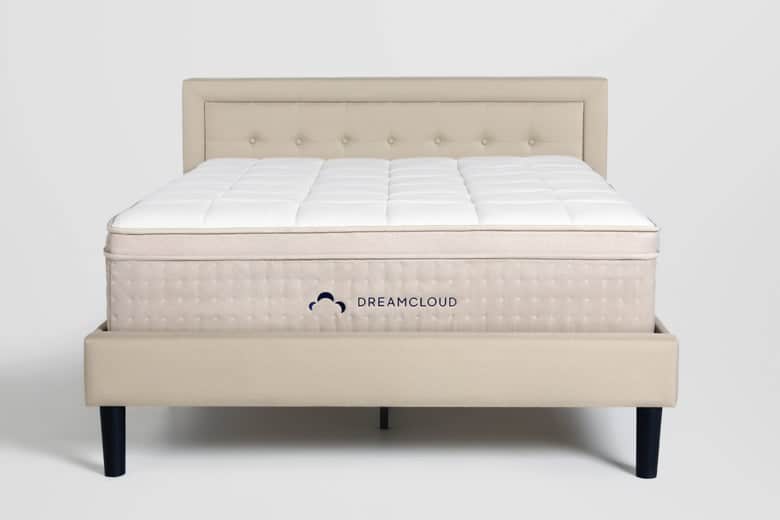 Dream Cloud offers a 365-day risk-free trial. That means you get a whole year to test this mattress and make sure it's perfect for you! Dream Cloud also offers free return shipping.
Who Dream Cloud is best for:
Shoppers who are iffy: The 365-day risk-free trial, free return shipping, and lifetime warranty make this mattress an easy YES!
Shoppers in need of financing: Dream Cloud offers financing with an APR as low as 0%. Prices for mattresses start as low as $59 a month.
This luxury hybrid mattress promotes breathability and airflow, ensuring a cool, comfortable sleep each night.
Try a Dream Cloud 365-night Trial!
GhostBed Mattress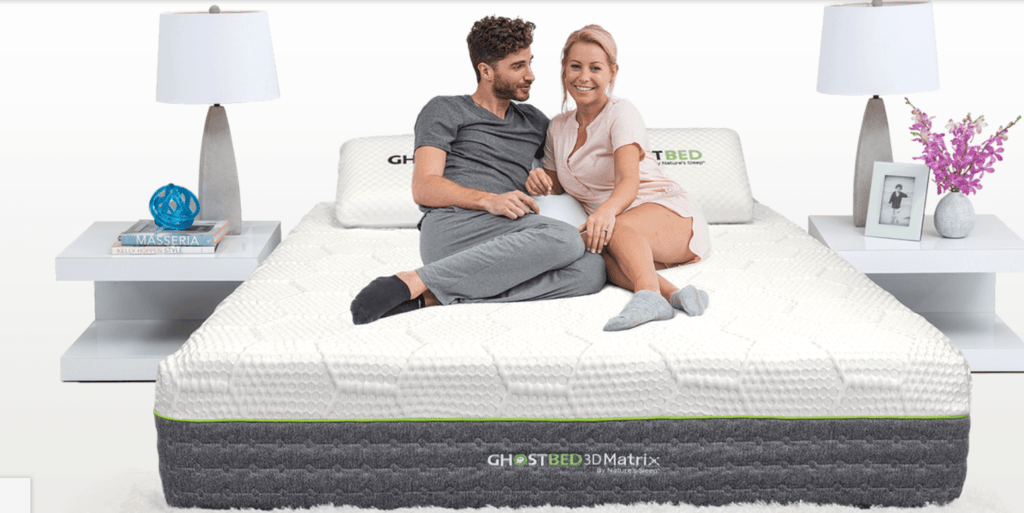 GhostBed is one of the best mattresses on the market today. Their mattresses are comfortable and have cooling technology. Prices start at $895. Every GhostBed mattress is engineered by experienced sleep experts to offer an ideal blend of support and softness.
GhostBed offers a 101-night trial, and you don't even have to ship the mattress back! GhostBed works with you to get the mattress picked up. Their mattresses come with a 20-year warranty, too, so there's no stress at all.
Who GhostBed is best for:
Shoppers who want social proof: With over 25,000 positive reviews, GhostBed has plenty of proof that their mattresses are awesome. They've been around for 18 years, so they know a thing or two about mattresses.
Shoppers who like choices: GhostBed has 4 amazing mattresses to choose from, all built in the USA. They have mattresses with ideal firmness for side, back, and stomach sleepers.
Shoppers who sleep differently than their spouse: The 3D Matrix Mattress has comfort layer technology that automatically bio-adjusts to two different body shapes and temperatures at the same time. Body weight is distributed evenly, relieving pressure and reducing your need to reposition yourself – allowing you more time for sleep, and less time for tossing and turning.
Try a GhostBed 101-night Trial!
If you use my affiliate link above you get30% off ANY mattress + 2 free pillows.
Puffy Mattress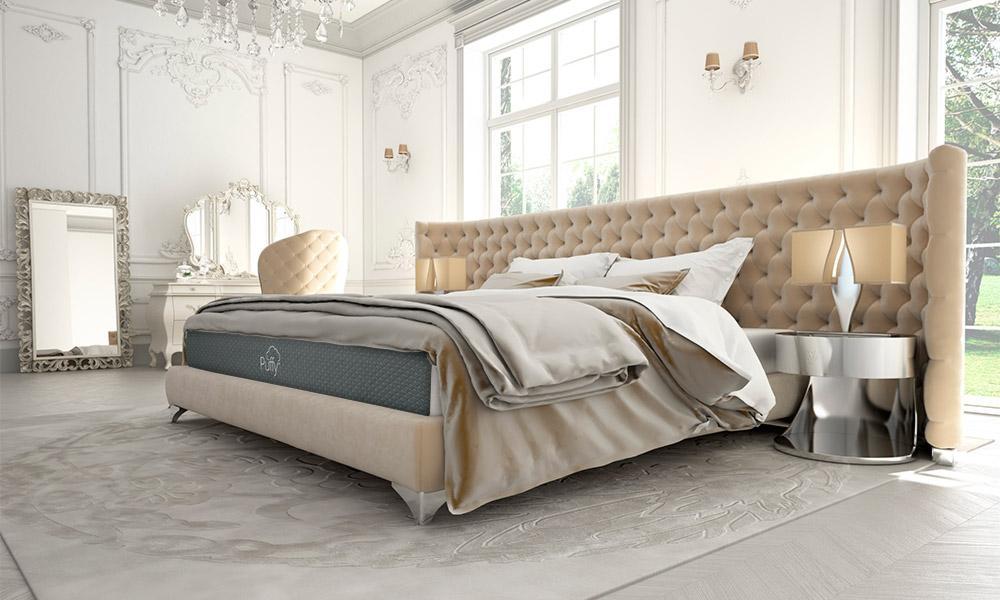 Puffy Mattress, only available in Canada, is a high-quality mattress in a box that supports spinal alignment and offers climate-adaptive regulation to prevent temperature fluctuations from causing disruption in your sleep.
Enjoy a 101-night sleep trial with your Puffy Mattress, with free delivery and returns.
Puffy Mattress is best for:
Shoppers with chronic pain: Puffy Mattresses offer pressure relief, making it feel like you're sleeping on a cloud. Many reviews say it's the best mattress for all sleepers (side, stomach, back).
Shoppers who love a sure thing: Puffy Mattress offers a Lifetime Warranty.
Try a Puffy Mattress 101-night Trial!
Don't forget the pillows!
Having the right pillow plays an important role in supporting your head, neck, shoulders, hips, and spine.
The mattress companies above all have quality pillows as well, so be sure to check for deals when you order your mattress.
If you found this link between weight loss and sleep helpful, please share it with your friends by pinning it.