If you're looking for a vegan dip recipe that's made with healthy ingredients and is Whole30 compliant, this Herb and Garlic Cashew Dip is just the thing. Dip your veggies or add it as a dressing to your salads.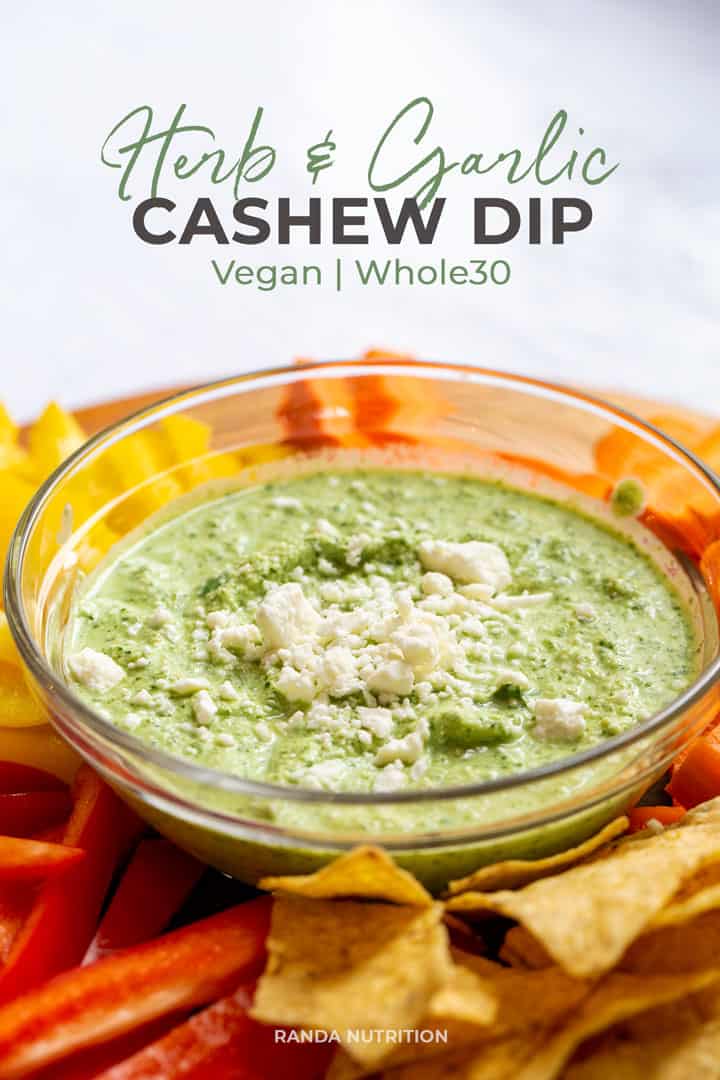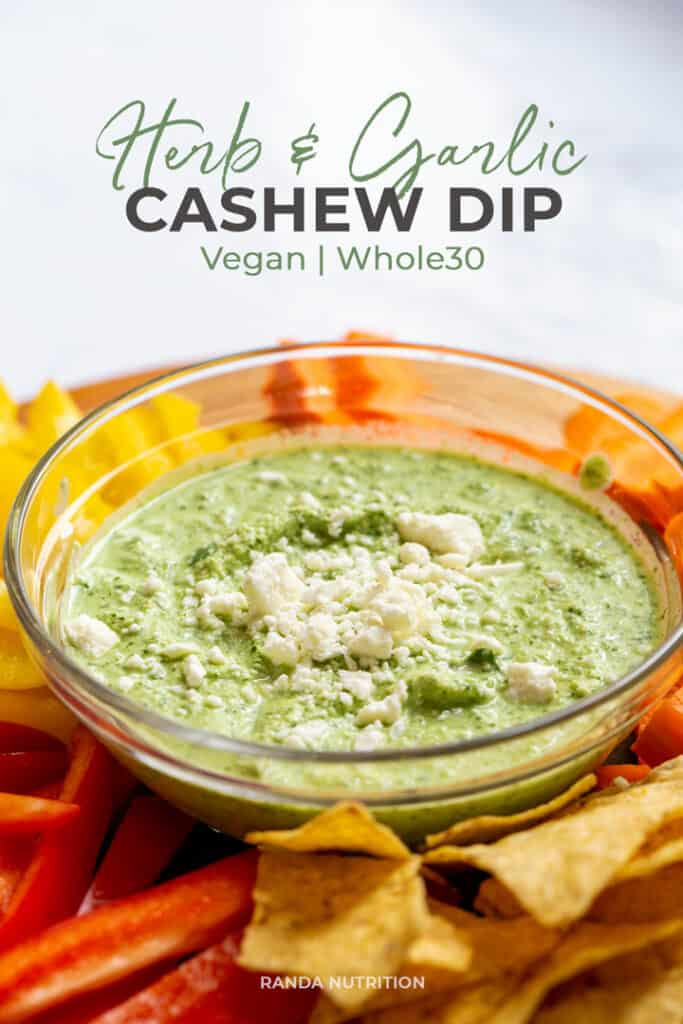 Disclosure: This post contains affiliate links for your convenience. As an Amazon Associate, I earn from qualifying purchases.
Herb and Garlic Cashew Dip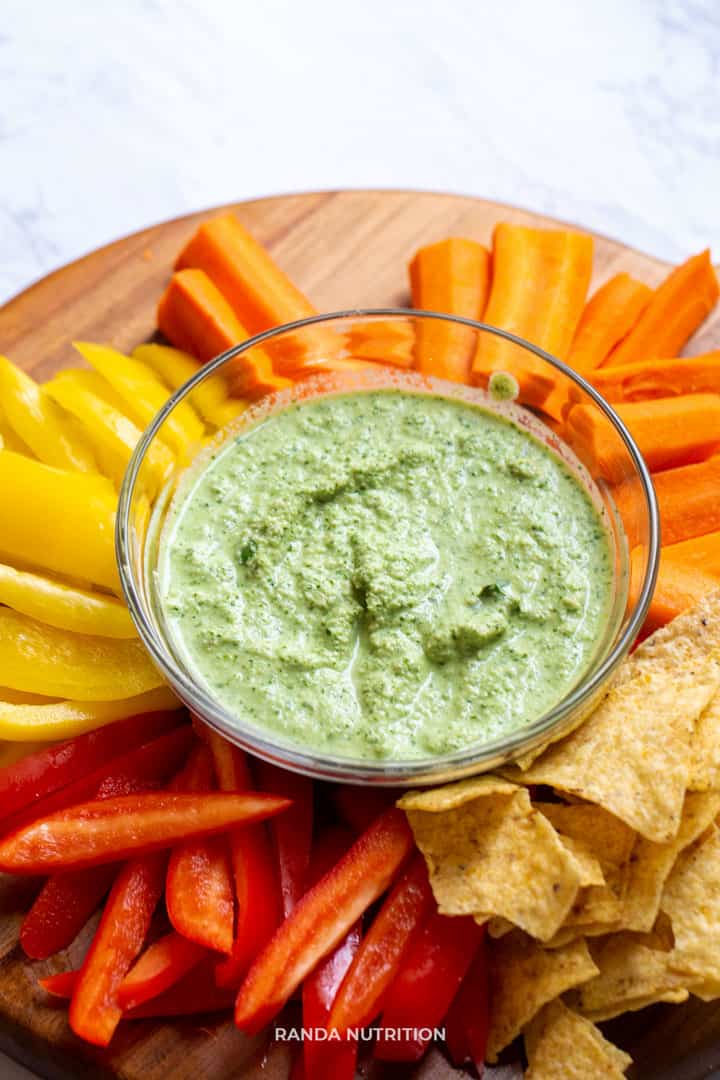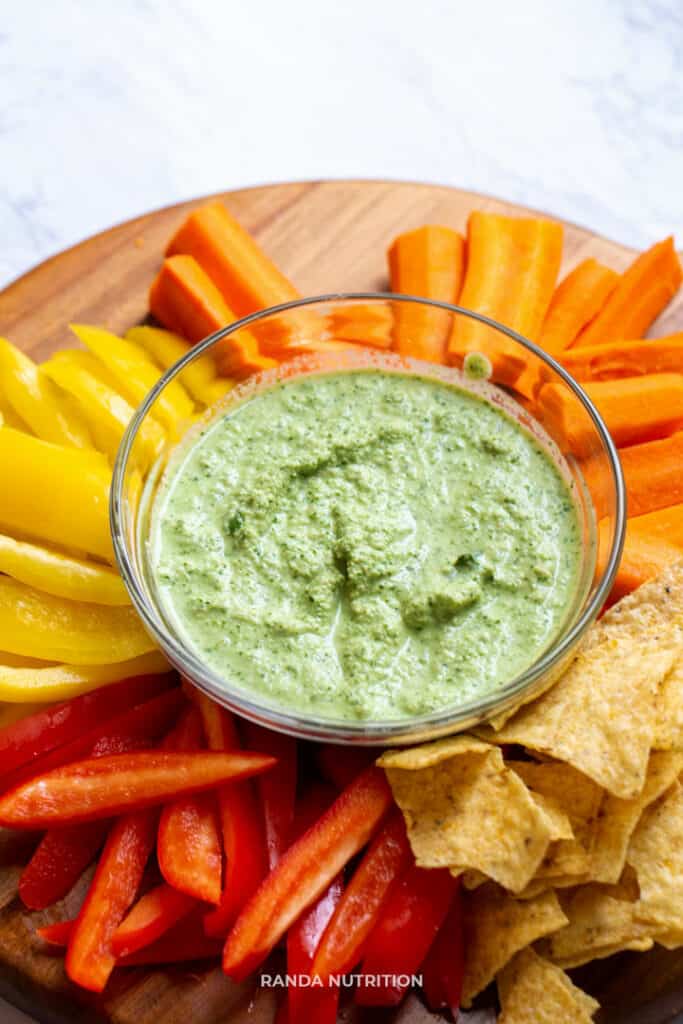 Is there anything cashews can't do? Seriously. Here are some creations to can make that I know of (I'm assuming there are more out there):
Coffee Cream
Nut Butter
Cheesecake
Sour Cream
Alfredo Sauce
Supplies Needed
You'll want a food processor or a high powered blender.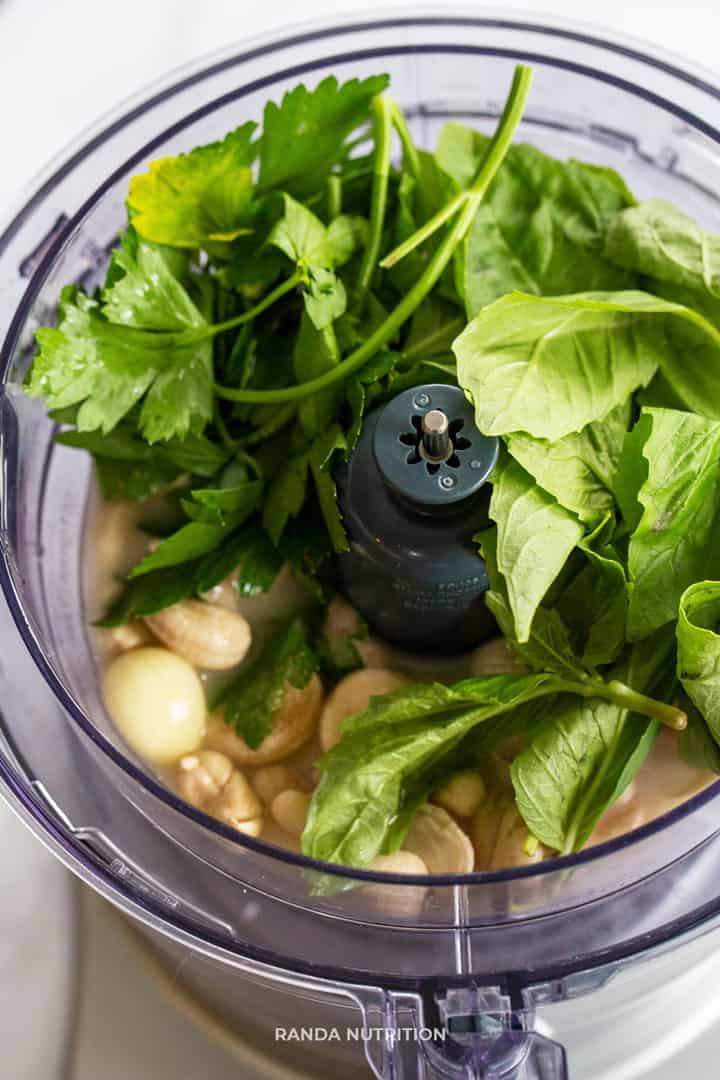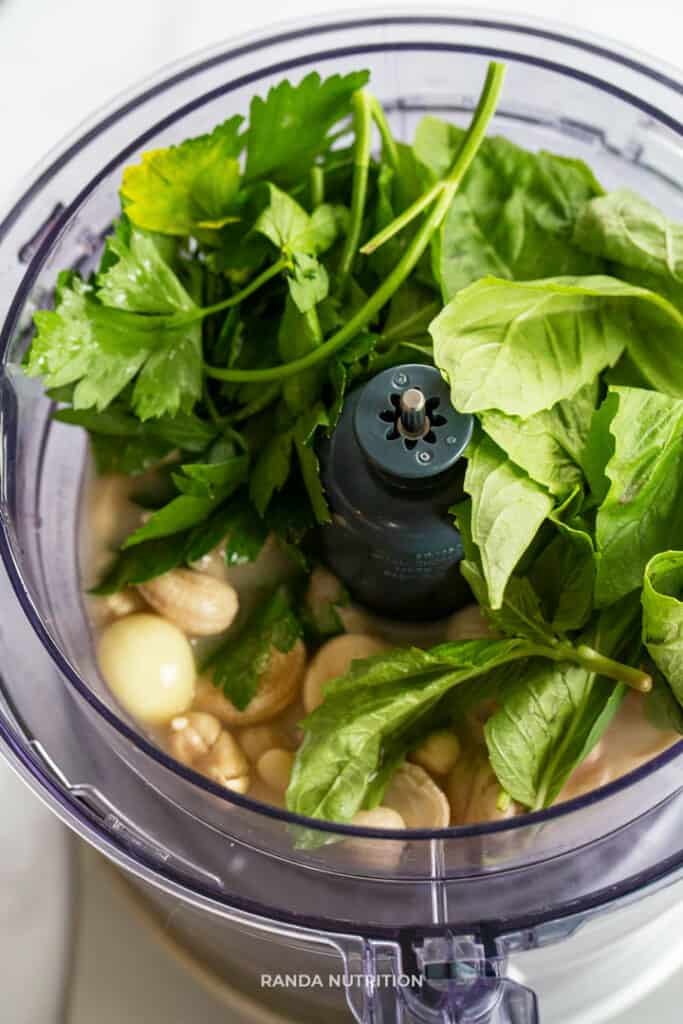 I have this food processor and it does the trick (I used the small bowl attachment).
If you a Vitamix, Ninja Blender, or Blendtec that should work too (it may take a little longer and you may have to stir it every so often).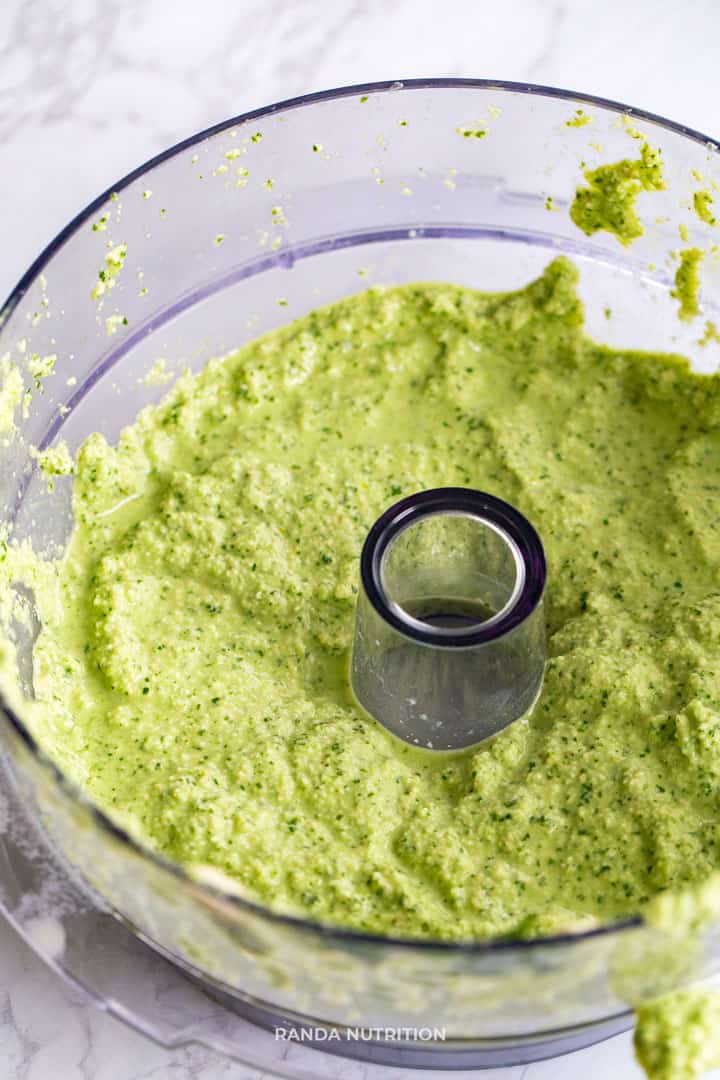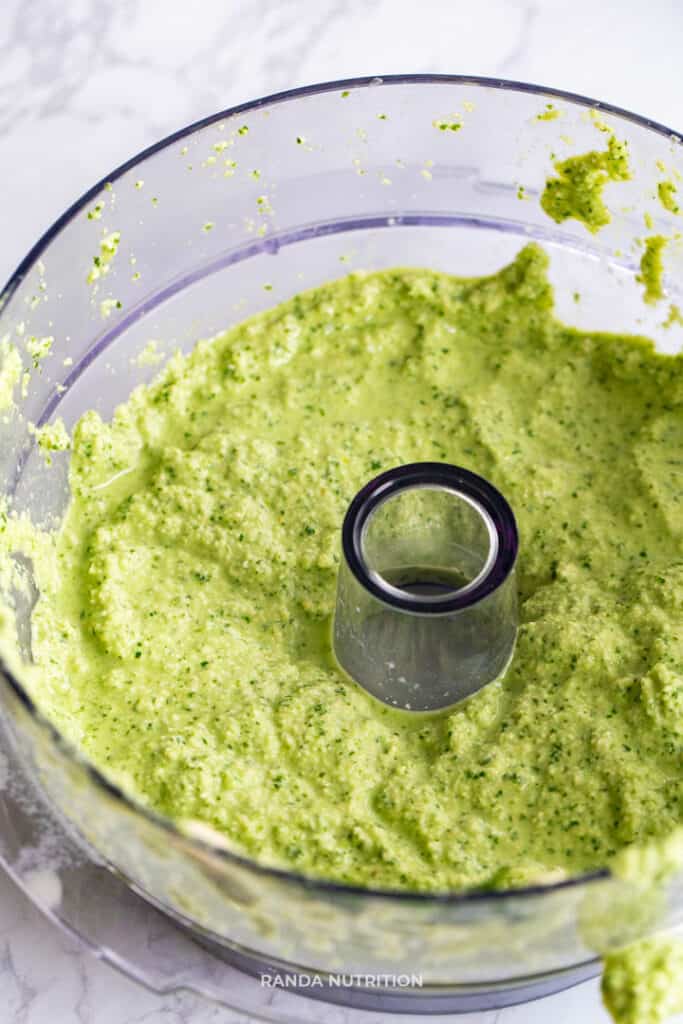 Soaking Cashews
I know what you're going to ask "do I have to soak cashews" the answer is, if you want it to be smooth then yes.
Thankfully, you don't have to soak them long.
I like to soak mine over night, that way it's done but if you're short on time you can soak them in 1 hour with boiling water. (Boil water, pour over, drain after an hour.)
Drain the hour and rinse the cashews.
Is Cashew Dip Healthy?
The recipe uses whole food ingredients, so yes it is healthy. It's a great Whole30 dip recipe, paleo dip recipe, and falls under most lifestyle diets.
However, cashews are a source of a healthy fat.
Fat has the most calories per gram (9kcal/g). So it's easy to over eat it and get into a caloric surplus.
Portion control matters.
1/4 of this recipes is 104 calories, 8 grams of carbohydrates, 4 grams of protein, and 7 grams of fat.
What to Serve with Vegan Dip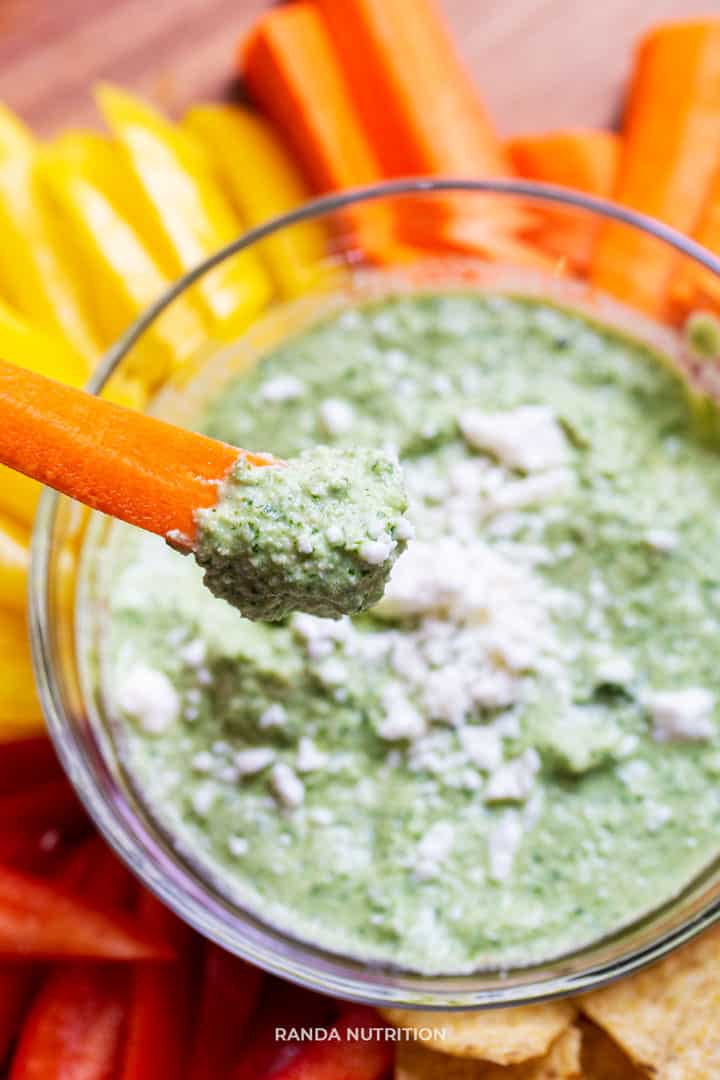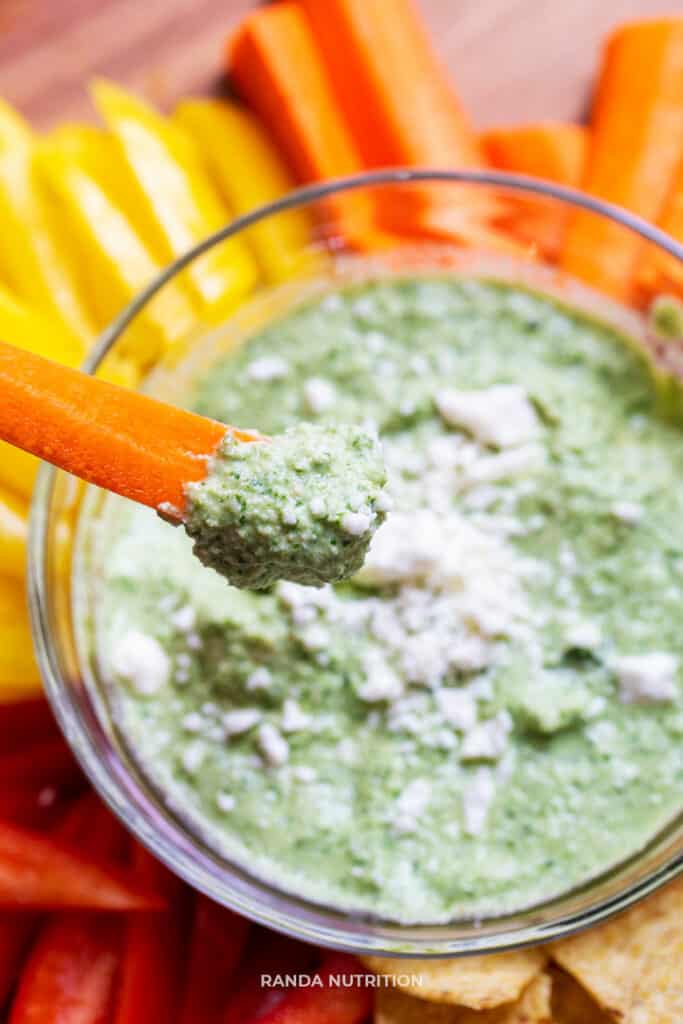 I personally like to use it with veggies but here are some other options:
Veggie sticks (carrots, bell peppers, etc)
Broccoli
Cauliflower
Crackers
Tortilla chips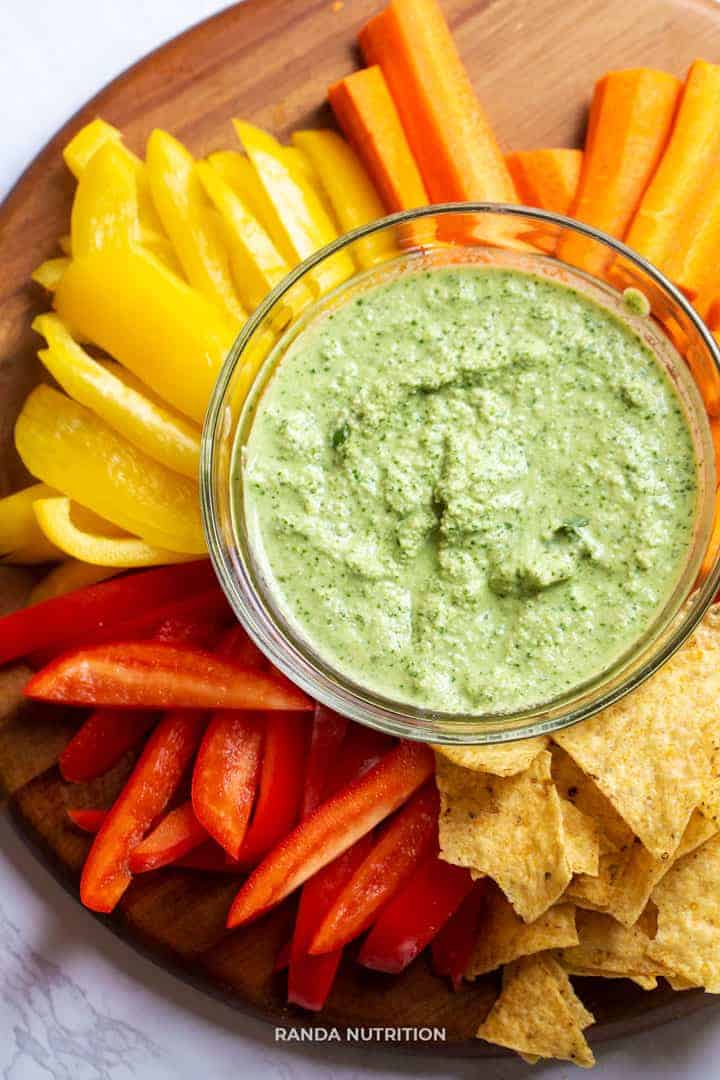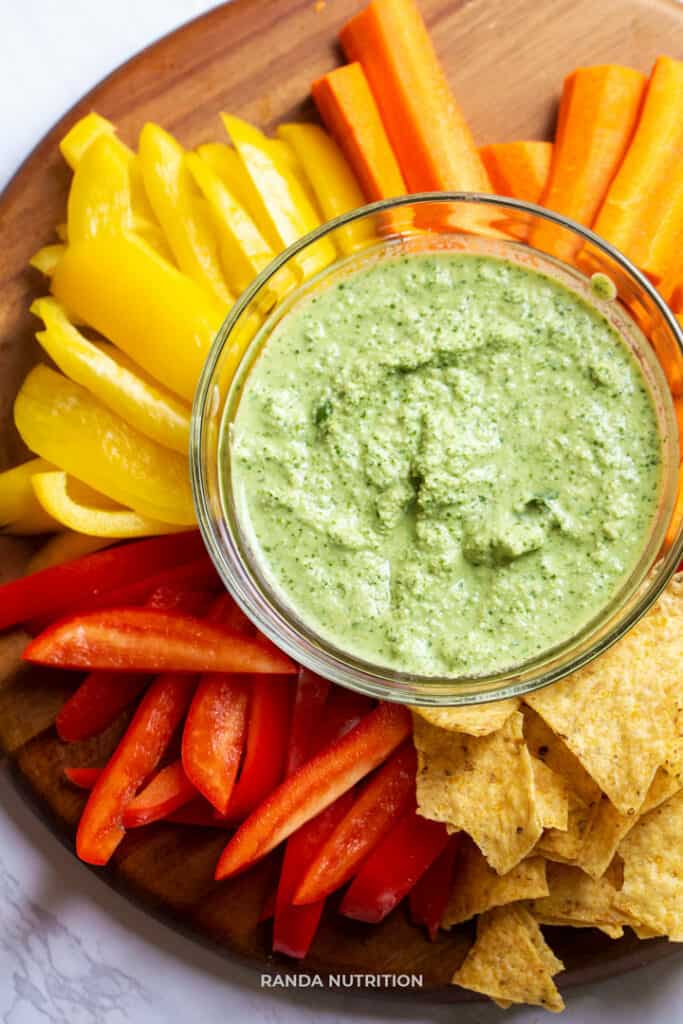 You can also serve it on top salads and use it as a salad dressing, serve it as a dipping sauce for chicken, fish, or pork.
Experiment and see what works best for your tastes.
How to Make Dip Out of Cashews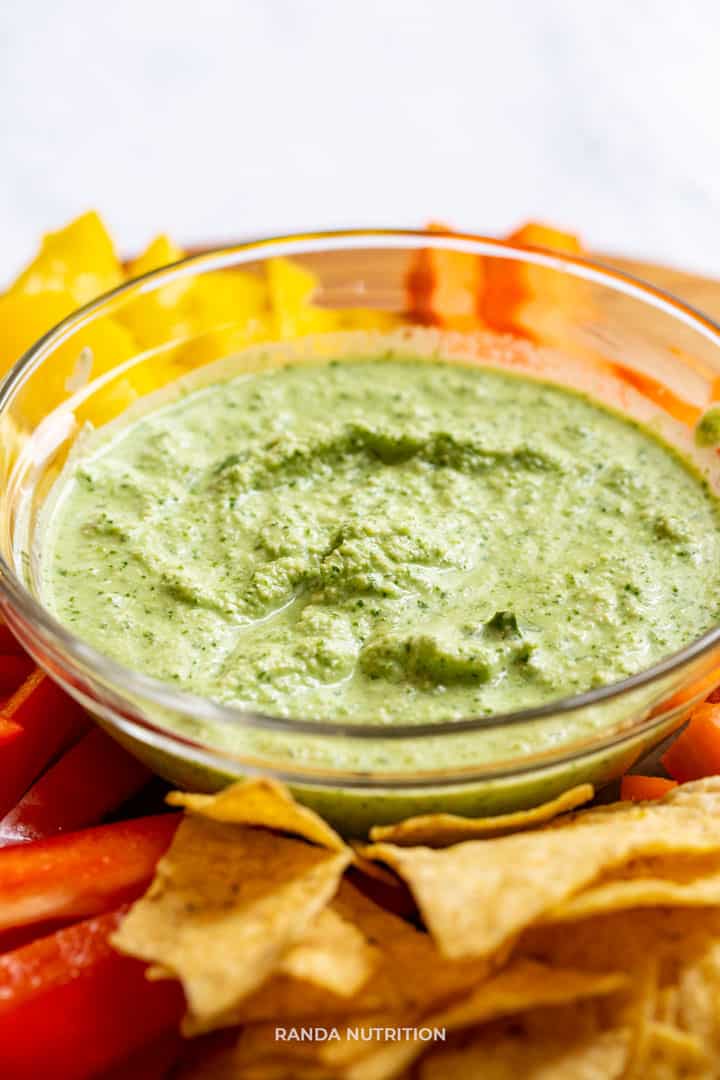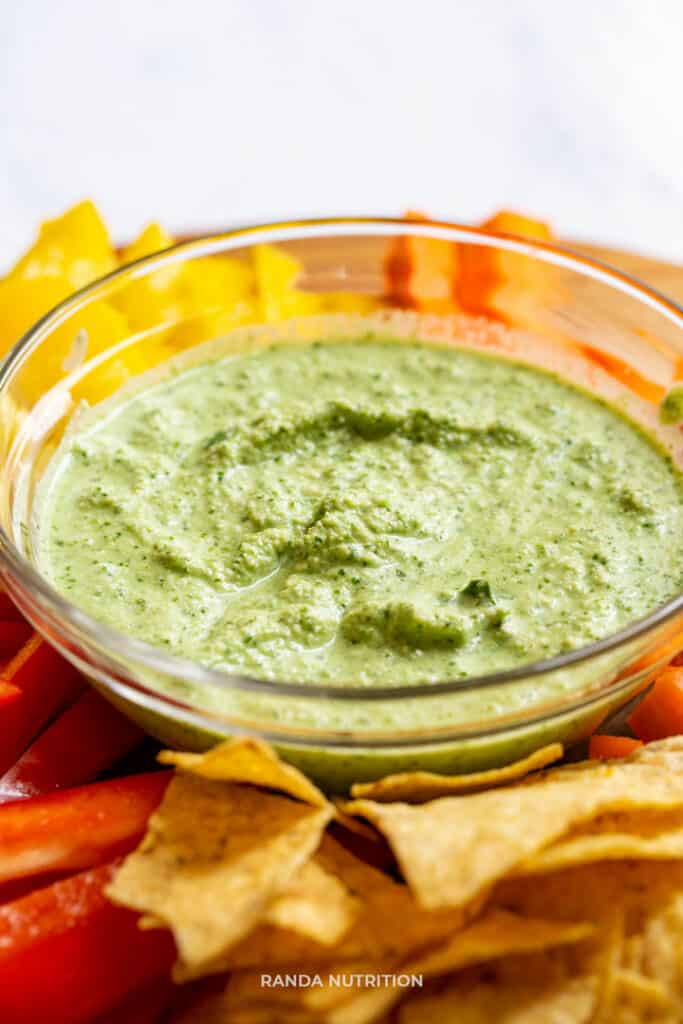 As I mentioned before, cashews are a super ingredient. You can do so much with them, including a vegan dip for veggies.
I used parsley and basil but this would be amazing with dill (I'm a huge dill dip fan).
Not a garlic fan? This cashew dipping sauce is super garlicky because I can never get enough garlic. If you're not a huge fan, cut it down to 1-2 cloves.
Can I use roasted cashews instead of raw?
You can, the flavor will slightly change but it will still be delicious. I use raw because it is higher in some nutrients (but only slightly).
Why are cashews used in vegan cheese recipes?
Cashews are creamy and remind me of a buttery texture. They're softer than most nuts so they're easy to blend.
How long can cashew dip be stored in the fridge?
I would store it, covered, in the fridge for 2-3 days.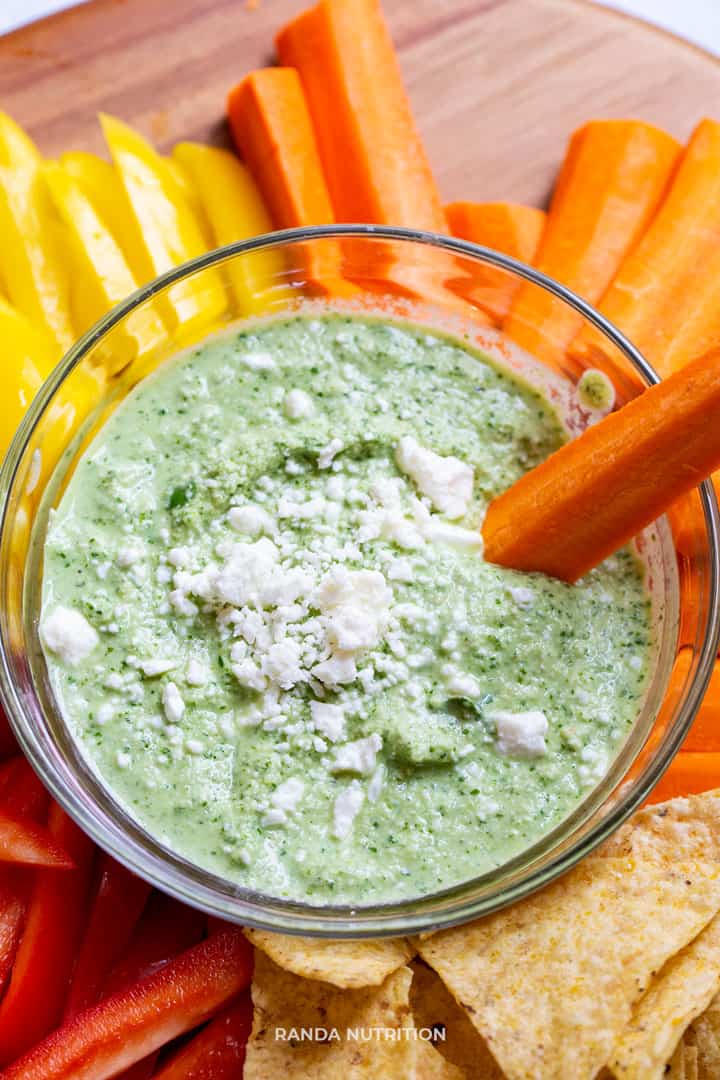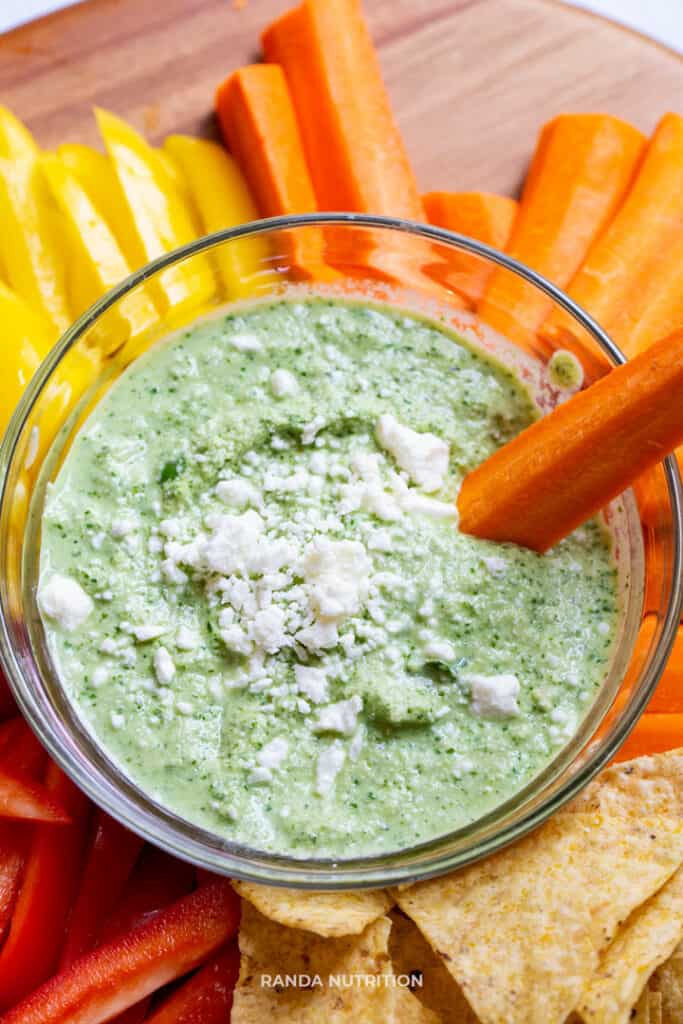 More healthy party food recipes:
Herb and Garlic Cashew Dip
This easy recipe for herb and garlic cashew dip is perfect for parties. If you want healthy options for the holidays (or a New Years Even party) this vegan dip is great for veggies or a sauce for salads.
Ingredients
1/2

cup

cashews

soaked overnight

3/4

cup

fresh basil

1/2

cup

fresh parsley

5

tablespoons

lemon juice

1/3

cup

unsweetened almond milk

4

garlic cloves

1/2

teaspoon

salt
Instructions
Add all of the ingredients into a food processor. Blend until smooth or desired texture.

Serve with tortilla chips, carrots, bell peppers, or crackers.

Optional: top with feta cheese if not vegan.
Nutrition
Serving:
1
serving
|
Calories:
104
kcal
|
Carbohydrates:
8
g
|
Protein:
4
g
|
Fat:
7
g
|
Saturated Fat:
1
g
|
Sodium:
325
mg
|
Potassium:
193
mg
|
Fiber:
1
g
|
Sugar:
2
g
|
Vitamin A:
869
IU
|
Vitamin C:
19
mg
|
Calcium:
55
mg
|
Iron:
2
mg
The nutrition information is calculated using a third party resource. The accuracy varies on the brands used, weight, portions, etc. This resource should be used as a guide. If you want more accurate information, weigh in grams and log in MFP.