I've put together some of the best breakfasts for weight loss. These breakfast recipes are not only tasty but they're easy too! Best of all you can cook them up ahead of time and have them ready for your busy week!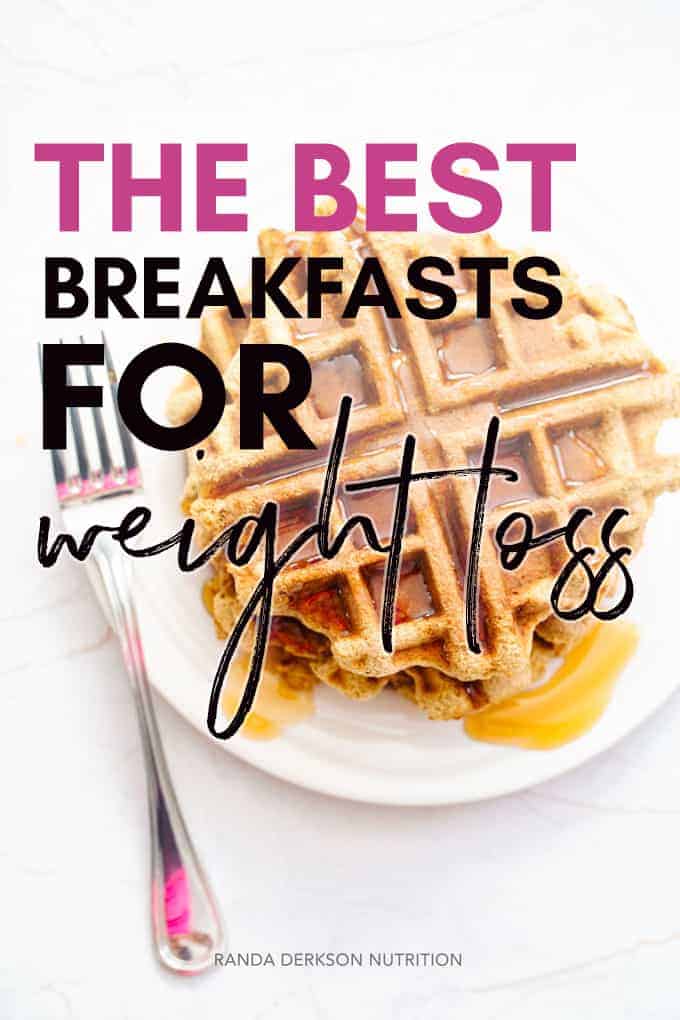 Best breakfasts for weight loss
Breakfast (for me personally) is one of the toughest meals of the day. It's not often I have it in the morning.
I eat when my body is hungry and it's not always breakfast foods in the morning (sometimes I have healthy alternatives of pizza – and I'm totally okay with that).
It's not uncommon for me to have breakfast at lunch or breakfast for dinner. So please keep that in mind for these breakfast recipes for weight loss, they don't have to be in the morning. Eat them when you want.
Like chocolate? Have some healthy avocado brownies for breakfast. Why not?
If you like the sounds of that, you're going to love the Chocolate for Breakfast eBook.
What is a healthy breakfast? What does it consist of?
What I do recommend is eating a well balanced first meal of the day. I like to start my day with protein and a healthy fat to ensure that I'm satisfied for a few hours (this also helps me prevent burn out at the dreaded 3pm time frame).
Sometimes I'll pair the fat and protein with oats or sweet potatoes, or sometimes I'll just enjoy an apple with peanut butter.
Either way, you have to make your first meal of the day work for you.
Without further adieu here are some healthy breakfast ideas for losing weight, improving energy, and staying full.
If you're ready for more than just a meal plan and you want to take charge of your health, lost those last ten pounds and keep the habits. Then check out the 30 Days to a Healthier You Challenge.
Coconut Flour Waffles
Coconut Flour Waffles
Fluffy waffles to start the day. These gluten-free coconut flour waffles have a cake consistency and are delicious with pure maple syrup!
Click here for the recipe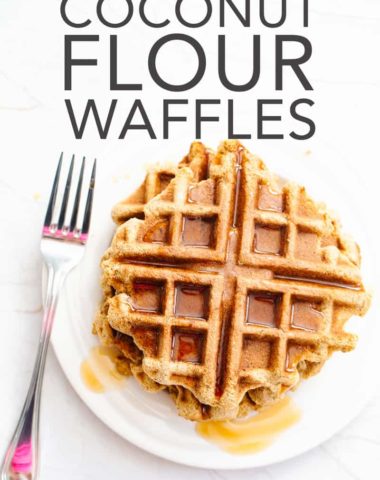 Healthy Egg Casserole
This healthy egg bake recipe has everything you need for weight loss: protein, healthy fats, and quality carbohydrates. Not only does this fuel your day but it keeps you satisfied, which means your less likely to snack.
Healthy Egg Casserole with Sweet Potatoes, Kale, and Peppers
Talk about your breakfast for dinner! This healthy egg casserole is amazing! Made with sweet potatoes, kale, and bell peppers this Whole30 and Paleo recipe check all the boxes.
Click here for the recipe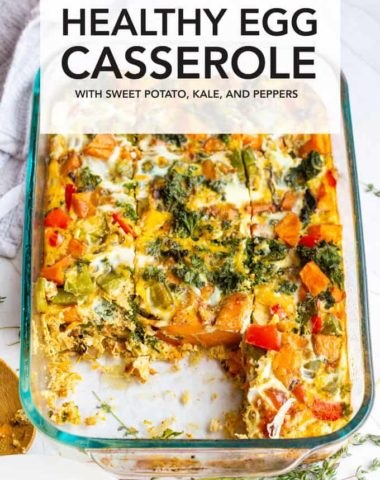 Sweet Potato Egg Skillet
This recipe is good for breakfast, lunch, and dinner and something I make often for simple lunches.
Sweet Potato Egg Skillet
Try this sweet potato egg skillet with kale and peppers. It's so easy and yummy that you'll make this multiple times a week! Bonus tip: meal prep it ahead of time so you only have to add an egg!
Click here for the recipe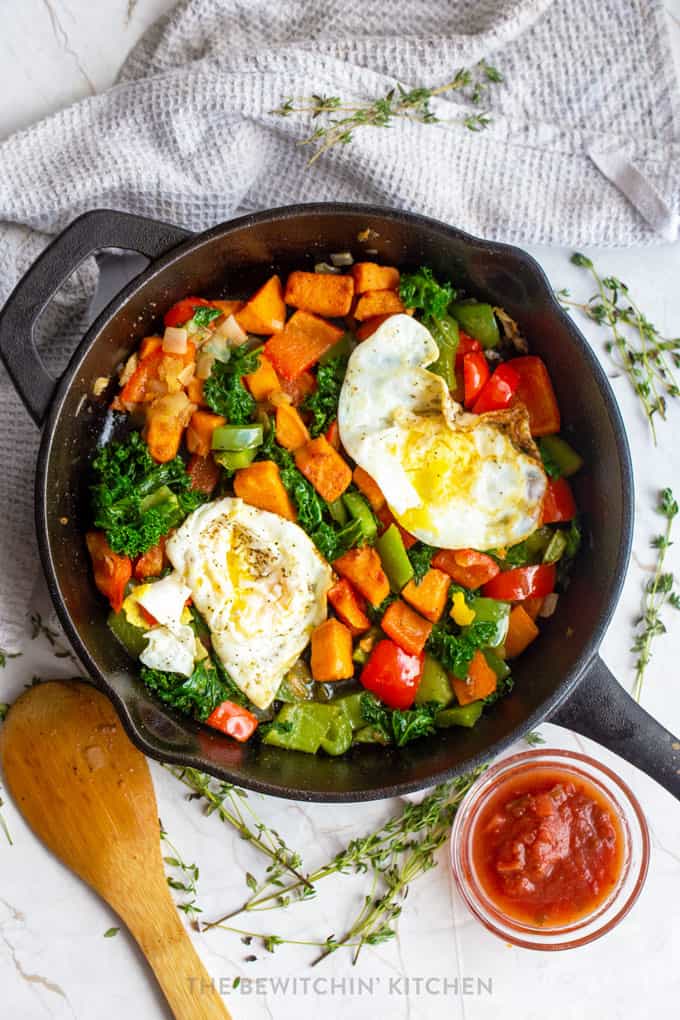 Zucchini and Sausage Breakfast Casserole
This incredible recipe from Becca at My Crazy Good Lie is a great way to get in vegetables at breakfast time.
Zucchini and Sausage Breakfast Casserole Skillet
This Zucchini, Sausage, and Egg Breakfast Casserole skillet is a delicious one pan breakfast recipe! It's healthy and protein packed, and perfect for a meal prep breakfast recipe! This healthy breakfast casserole recipe can easily be made ahead and heated in the morning.
Click here for the recipe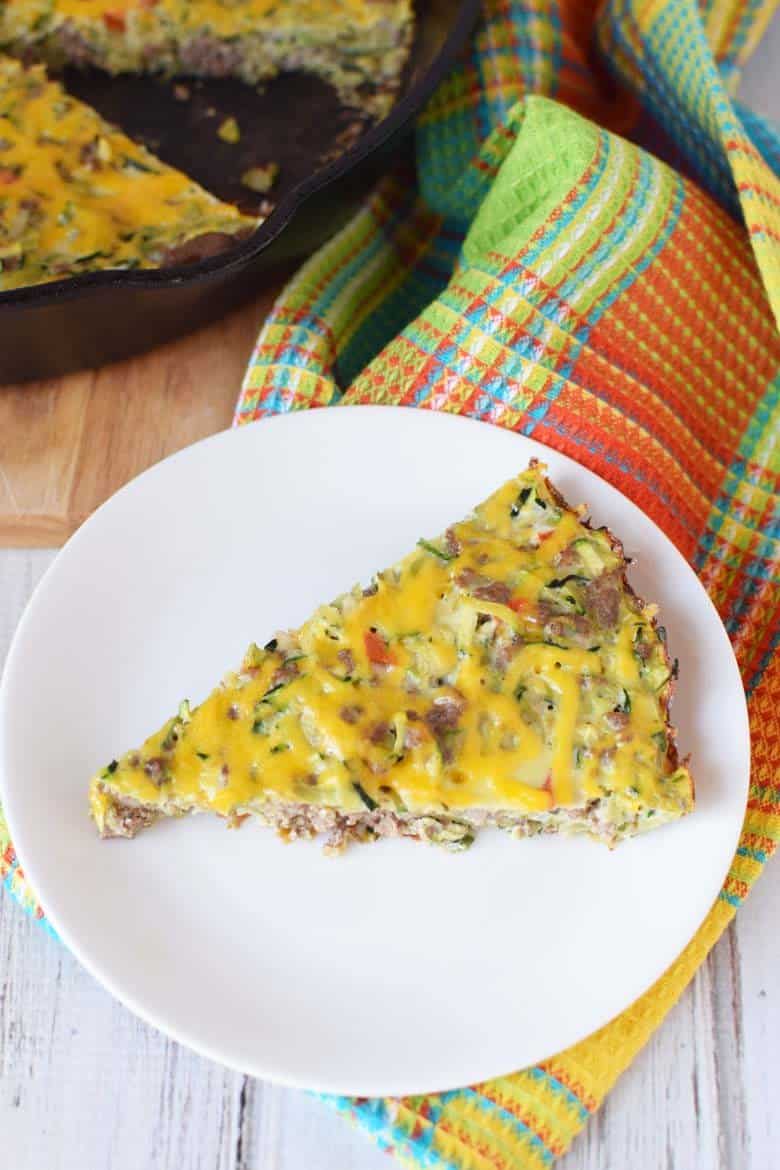 No Sugar Pecan Oatmeal
This is a great no sugar breakfast recipe to make ahead and put in small mason jars. Just take a jar out in the morning and heat in intervals of 30 seconds until warm. Stir between intervals. I love these types of breakfast recipes so that I can take it on the go.
Click here for the recipe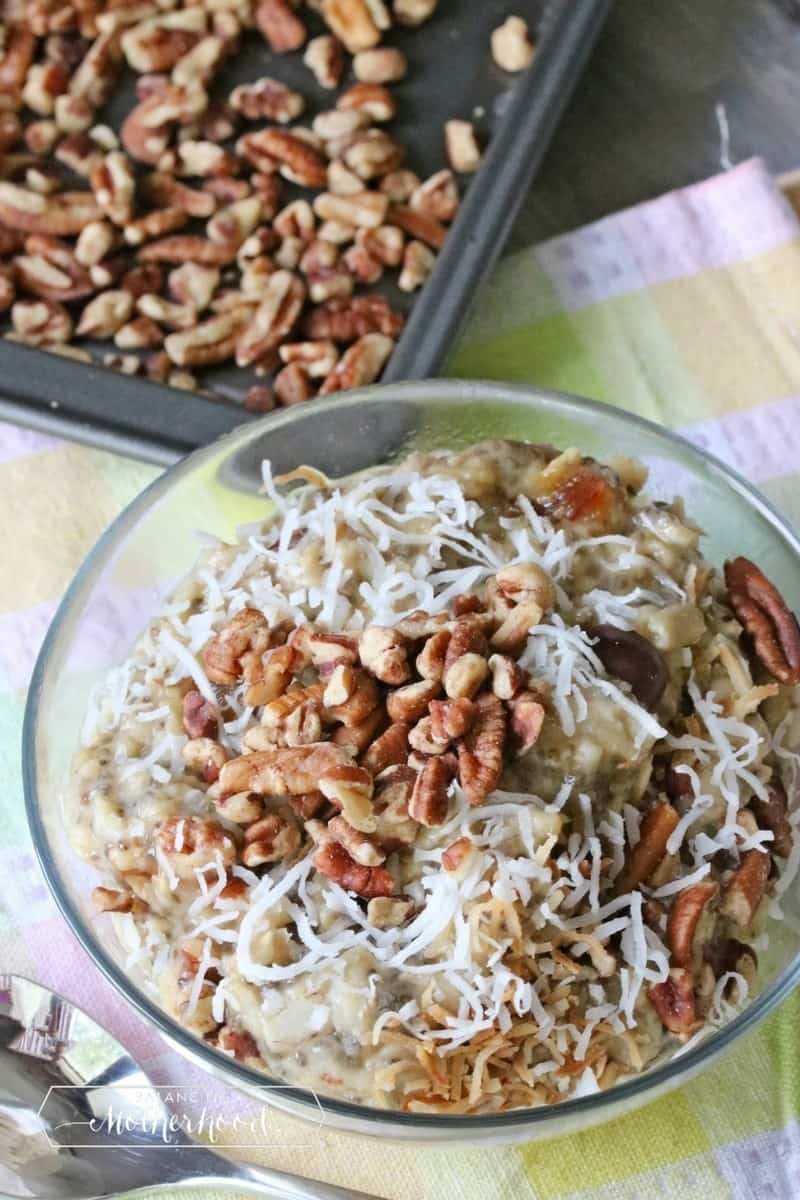 Blueberry Avocado Smoothie Bowl
This blueberry avocado smoothie bowl is stunning! A perfect power smoothie, but you can feel fancy and serve it in a bowl. Ice cream for breakfast anyone?
Blueberry Avocado Smoothie Bowl
Healthy smoothie bowl topped with extra walnuts, berries, and hemp hearts packed with vitamins, antioxidants, fiber, and protein.
Click here for the recipe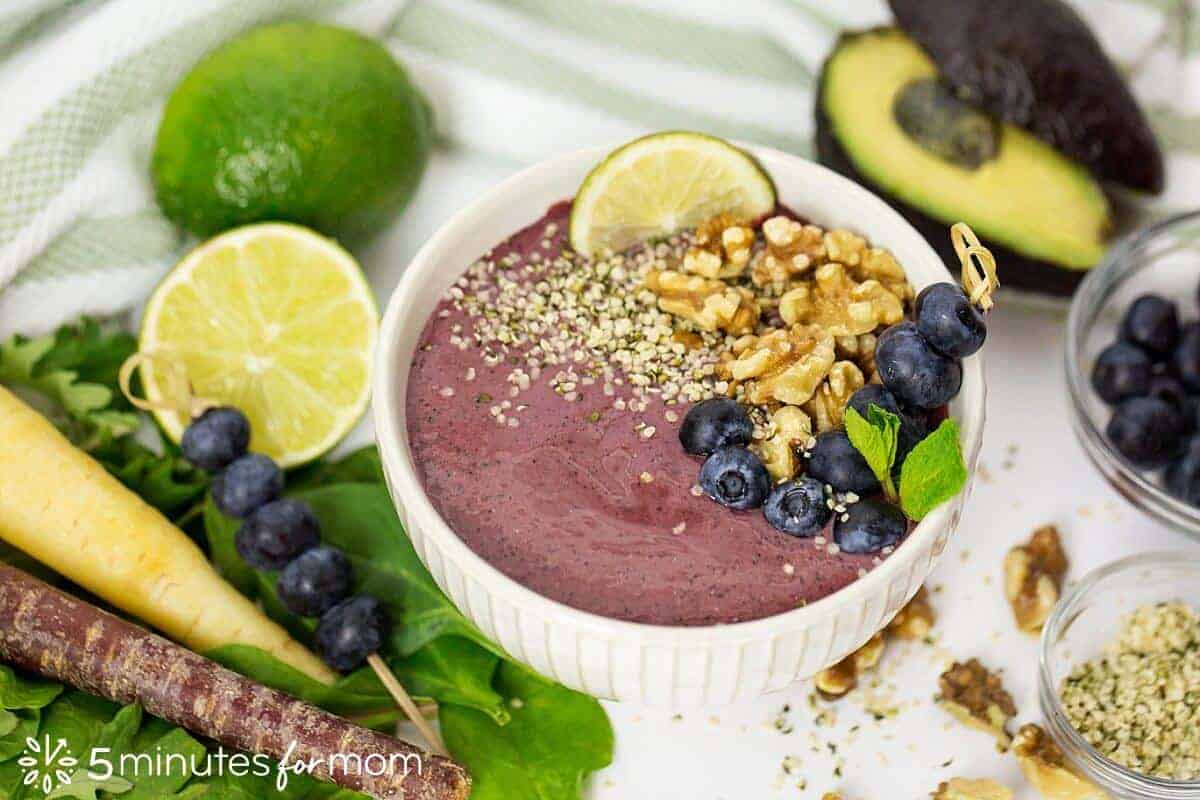 Strawberry Rhubarb Baked Oatmeal
A tasty strawberry rhubarb baked oatmeal that has no refined sugar. It's an oatmeal recipe that's not too sweet, so it's perfect with your morning coffee.
Strawberry Rhubarb Baked Oatmeal
If you love strawberry rhubarb then you are going to love this strawberry rhubarb baked oatmeal recipe. It's a perfect summer breakfast meal prep idea.
Click here for the recipe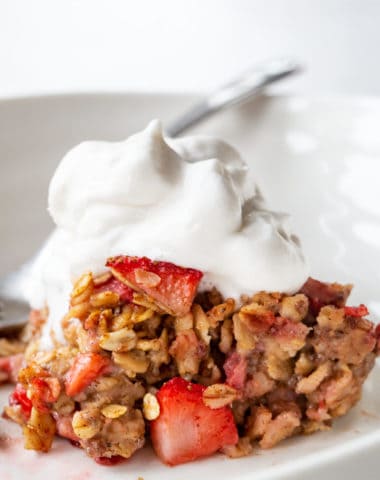 Apple Cinnamon Breakfast Bars
These apple breakfast bars were just published this week but I've made them multiple times over the past month. Trust me, these are perfect for on the go and go great with coffee. If you like these you'll also like these pumpkin spice breakfast bars.
Apple Breakfast Bars
These healthy apple breakfast bars are and easy and delicious snack recipe that are gluten free, vegan, and refined sugar free.
Click here for the recipe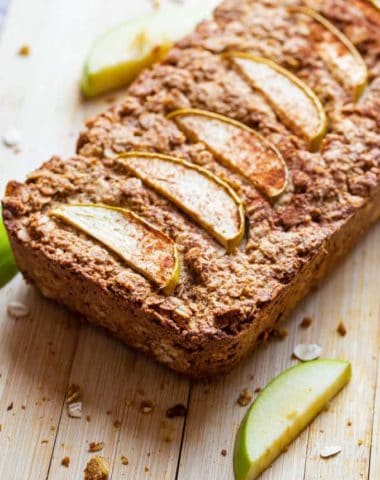 What's your favorite healthy breakfast recipe?