Healthy Food Options at Animal Kingdom
Disney's Animal Kingdom is a world-renowned theme park that showcases the beauty of animals and nature. It also offers many healthy options for food and drink, as well as plenty of opportunities to get active. In this blog post, we will explore both types of experiences in detail so you know what you want to prioritize during your next visit to Disney World.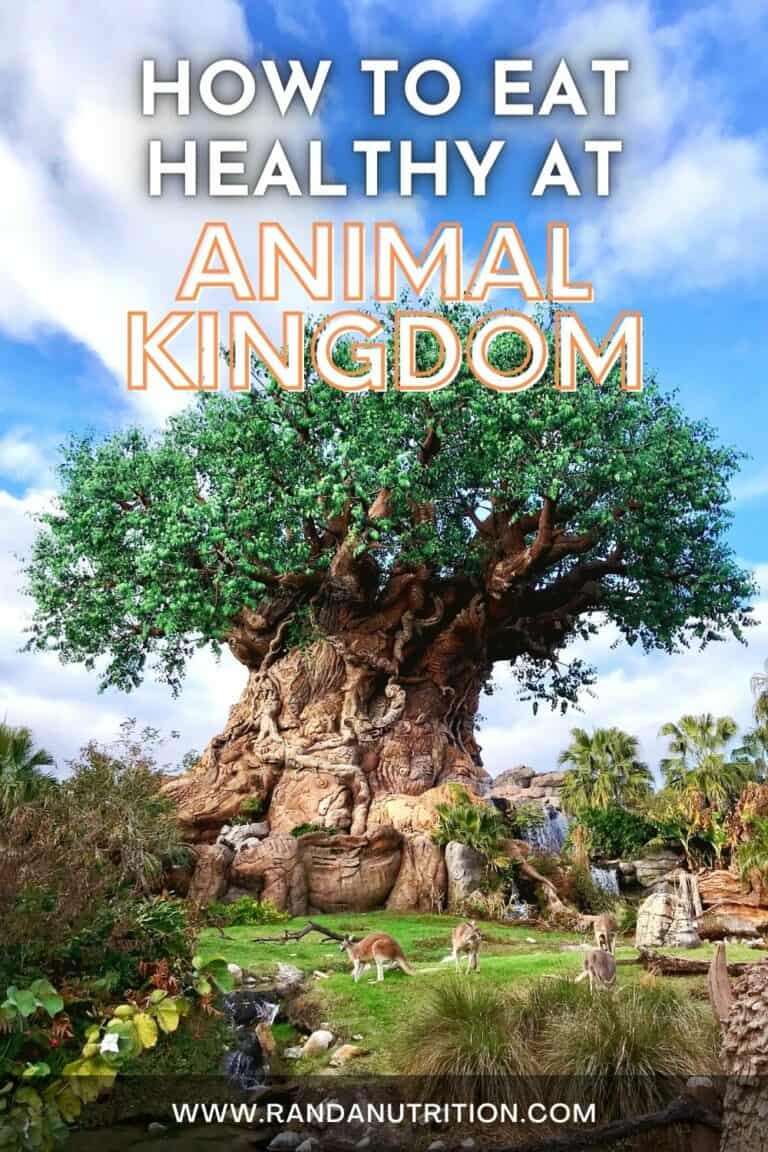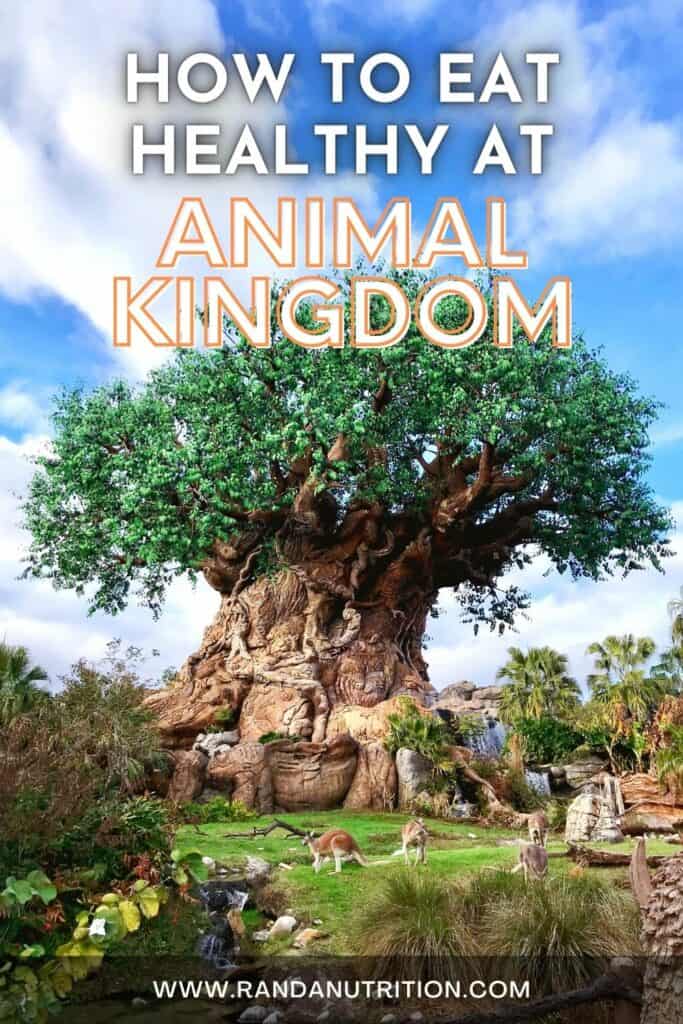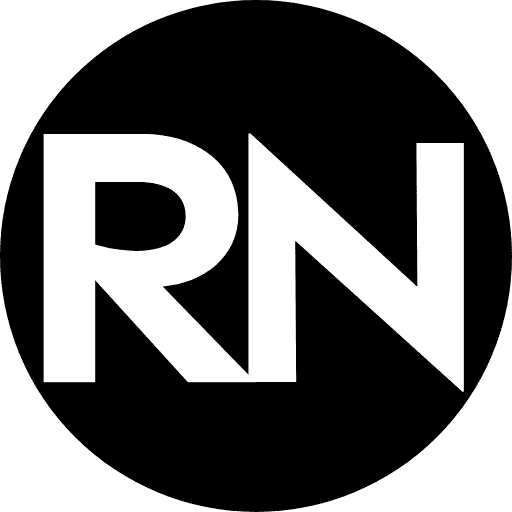 Save This Recipe!
Enter your email below & I'll send it straight to your inbox. Plus you'll get great new recipes every week!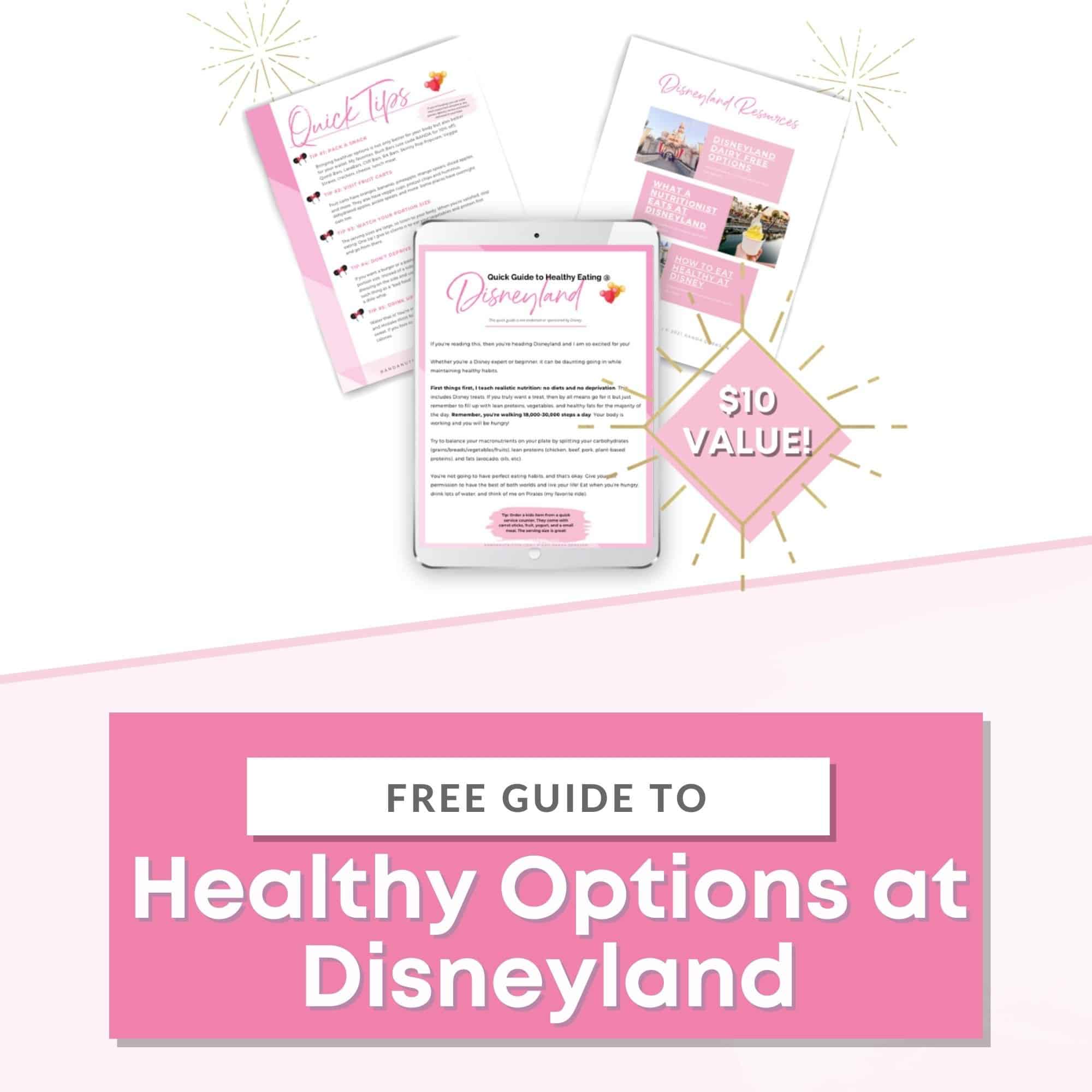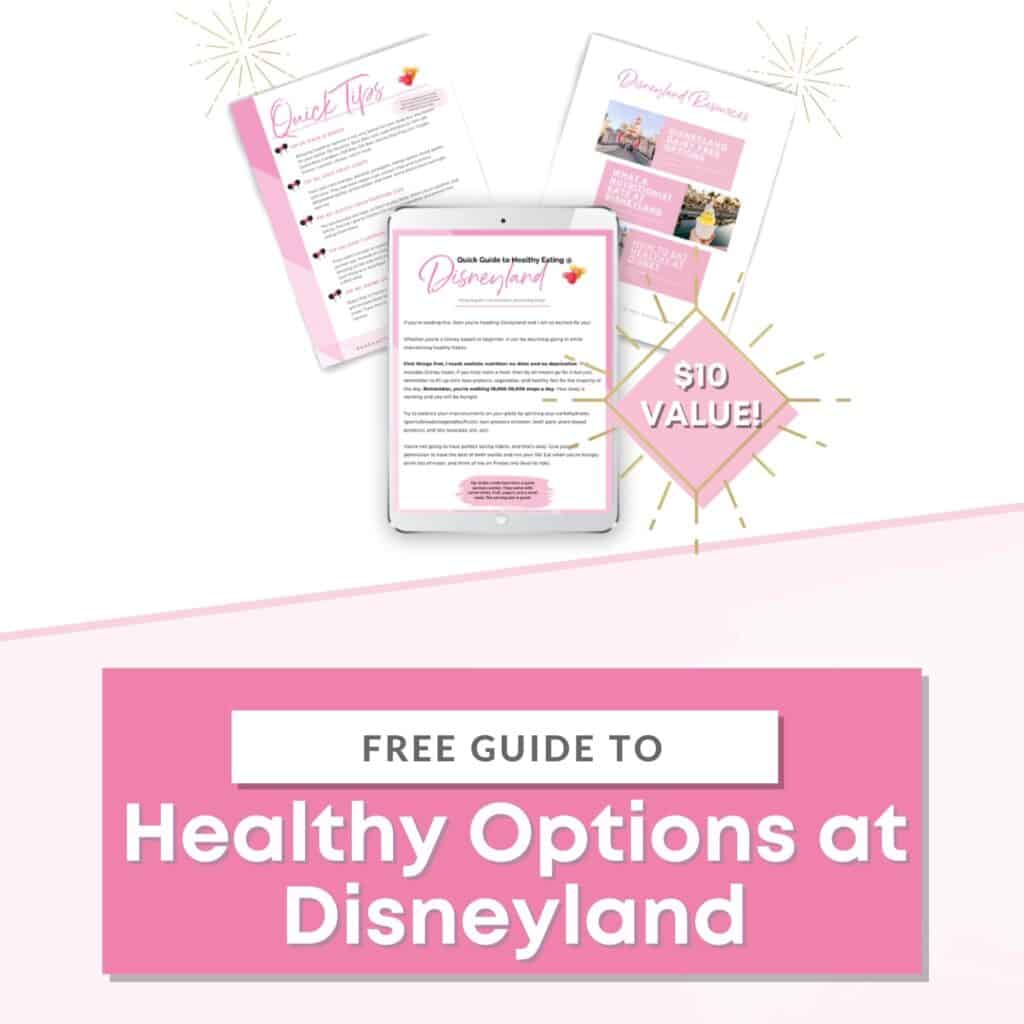 Eat Healthier at Disneyland
Download the free guide to navigate Disneyland food options with ease.
The above guide has a focus on Disneyland, but the same rules apply to all the parks at Disneyworld.
Eating Healthy at Animal Kingdom Park
Animal Kingdom was my favorite park we visited last time we went to Walt Disney World. I loved the Tree of Life, I could have stood there for hours. There was so much to do from looking at the animals, the Kilimanjaro Safari, and all the food.
With so many different places and cuisines to try at Animal Kingdom Park, it can be overwhelming trying to figure out which ones are the healthiest choices. Fortunately, there are some clear winners when it comes to healthy food at Animal Kingdom. You're sure to find options that will support your health goals while on vacation.
Please keep in mind that the menus change often at the parks and things may chance. So I'm keeping this list simple.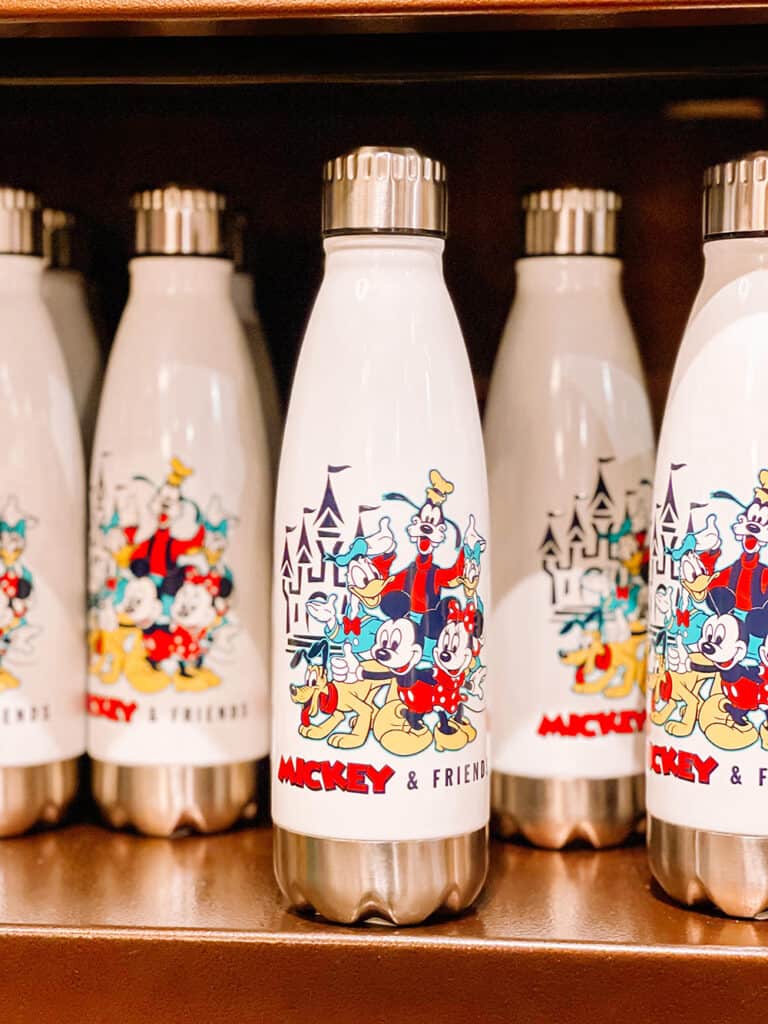 Asia
Yak and Yeti: With healthy choices for breakfast like the egg white english muffin and the low-fat yogurt parfait, this quick-service location is great for a quick bite in the morning. The teriyaki chicken salad looks like a nice way to get the Asian flavor with lots of healthy veggies for lunch or dinner.
Yaki and Yeti table service restaurant: has several options that are healthy or can be adapted with a few minor adjustments. Here are a few delicious options that caught my eye.
Lettuce Cups
Wonton Soup
Chop Chop Chicken Salad
Malaysian Seafood Curry
Roasted Vegetable Bowl
Korean Beef
Africa
Harambe Market: This open-air market has several great options for healthy eaters. Some of the items you might want to try are:
pickle spears
fresh fruit and/or fruit cups
carrot and celery sticks
grape tomatoes
grilled corn on the cob
mini Babybel cheese
trail mix.
They offer a ton of healthy food options at Animal Kingdom!
Tamu Tamu: Pineapple Dole Whip cups and floats are a refreshing treat that's low-calorie and dairy-free. I don't know about you, but I always have a Dole Whip (or two) during my Disney trips.
The Tusker House: A great buffet choice for guests looking for a healthy option, this restaurant has spit-fired meat choices, vegetarian options like hummus and black eye pea salad.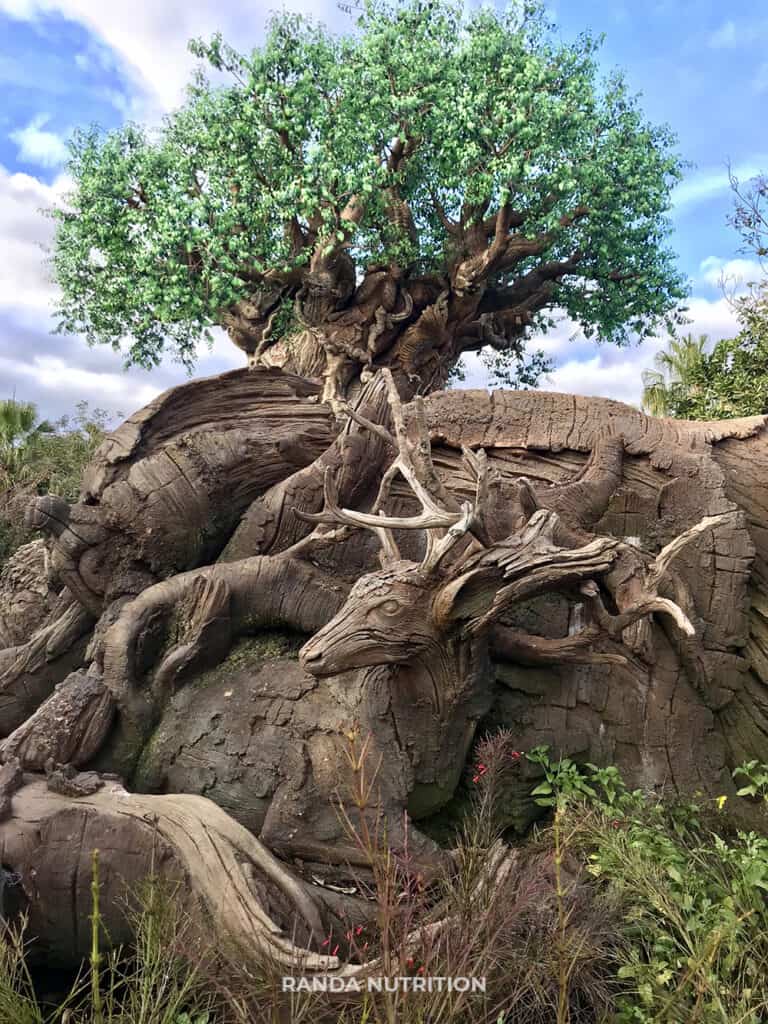 Discovery Island
Flame Tree BBQ: Offers a Smokehouse Chicken Salad and half BBQ chicken meal with beans and coleslaw that is always a hit. Grilled chicken, steak, or veggie skewers (all minus the sauce or half it) are a great and flavorful choice as well.
Pizzafari has a Greens and Grains Salad that sounds incredible.
DinoLand U.S.A.
Restaurantosaurus has a delicious Chicken cobb salad that'll fill you up and a Plant-Based Impossible Spicy Southwestern Burger that guests rave about.
Pandora: The World of Avatar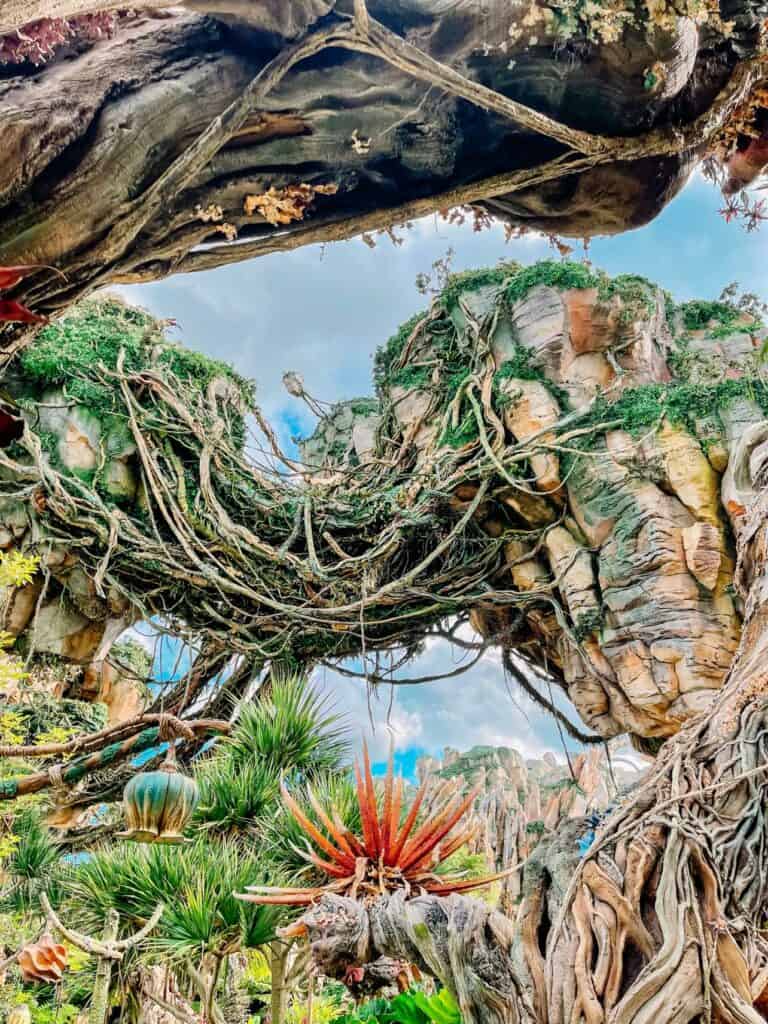 Satu'li Canteen has bowls you can customize making it an easy option to order from the mobile app and know that what you're eating is exactly what you need to stay on your healthy eating diet.
Disneyworld Healthy Eating Tips
Check out these Disneyworld Nutrition Tips (and keep checking my Healthy Travel Tips section for updates):
Healthy Options at Magic Kingdom (coming soon)
To learn more about healthy meal and snack options at Animal Kingdom Park, look over the official menus on the Disney World Parks website to help you get started with planning your strategy for healthy eating while you're on vacation.
Disney's Animal Kingdom Park is a world-renowned theme park that offers many healthy food options. The eateries in this article offer up plenty of delicious, low-calorie choices for guests looking to stay on track with their diets while they're visiting the happiest place on earth.
It can be hard to find these healthy options when you visit Disney World so we've done our best to share them all here! We hope you enjoy your time at Disney's Animal Kingdom Park as much as we do exploring all the different ways it has to offer families who are trying to eat healthier together.