11 High Protein Dairy Free Breakfast Ideas
These high-protein dairy-free breakfast recipes are the perfect way to start the day.
A filling and balanced breakfast is the best way to start your day. However, the amount of nutrients we take in is also important to know and keep track of.
Breakfast isn't just a meal, it is your energy for the day. Having a protein-rich breakfast kicks off your day on the right foot. Protein not only helps with your muscle growth and maintenance but also helps with weight loss (keeps you fuller for longer so you are less likely to binge).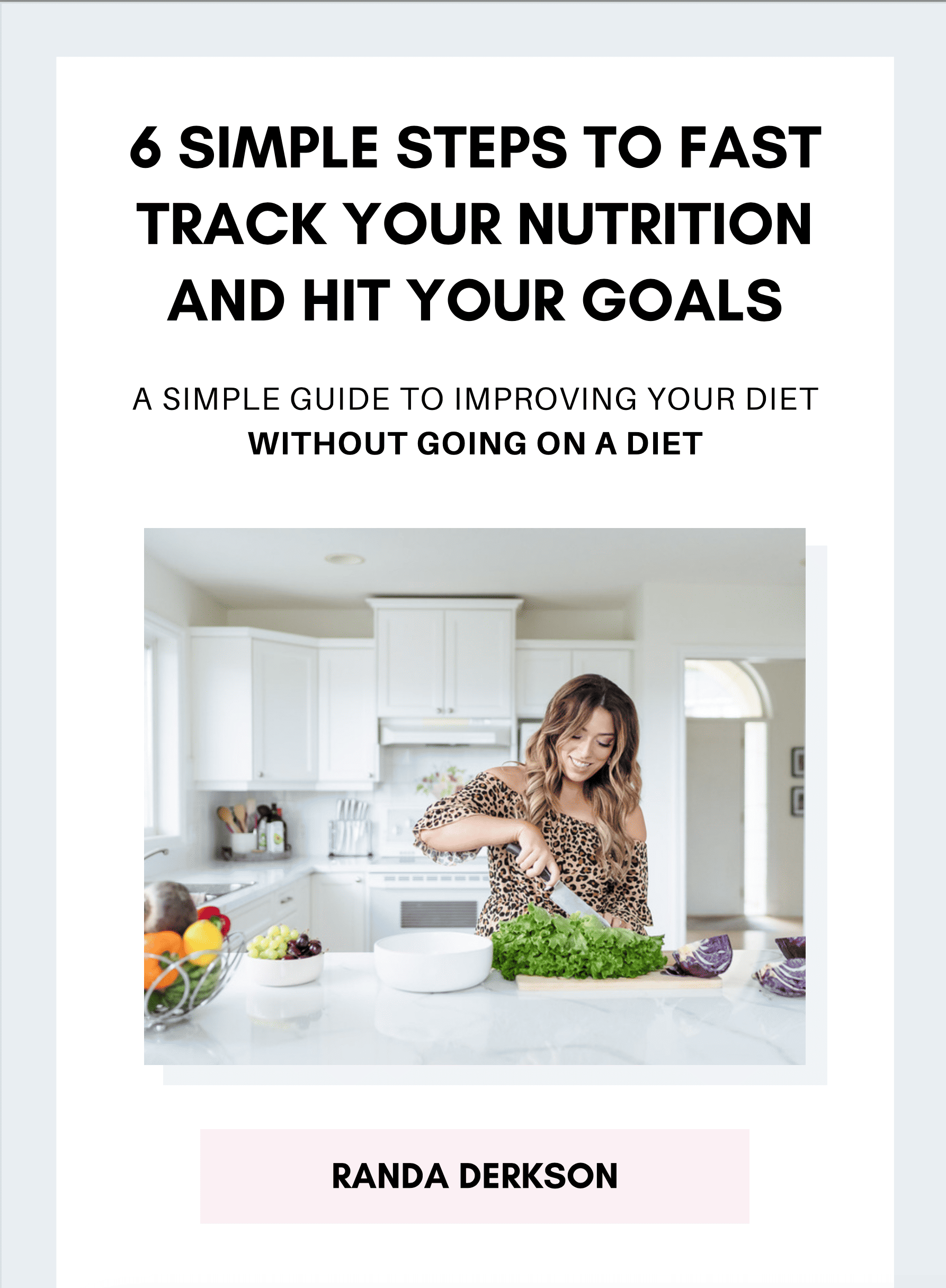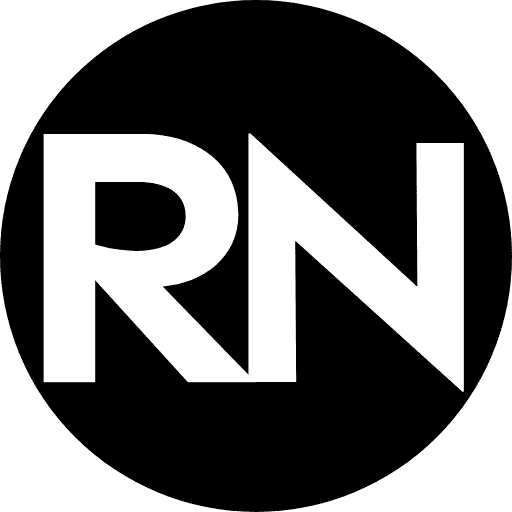 Save This Recipe!
Enter your email below & I'll send it straight to your inbox. Plus you'll get great new recipes every week!

Grab your Free copy
Fast Track Your Nutrition with Macros
Learn the simple steps to improve your diet without diets and deprivation. 
Protein foods are quite filling. Therefore, you can wave goodbye to any cravings later in the day. Having this kind of breakfast will also energize you for the entire day and manage your blood sugar levels.
I wanted to include high protein dairy free breakfast ideas as many of my clients are unable to have dairy and the typical greek yogurt recommendation doesn't apply to them. I knew if they were looking for dairy free alternatives, there were others so that's why I asked Paridhi to make this list. – Randa
Disclosure: This post contains affiliate links for your convenience. As an Amazon Associate, I earn from qualifying purchases.
11 High Protein Dairy Free Breakfast Ideas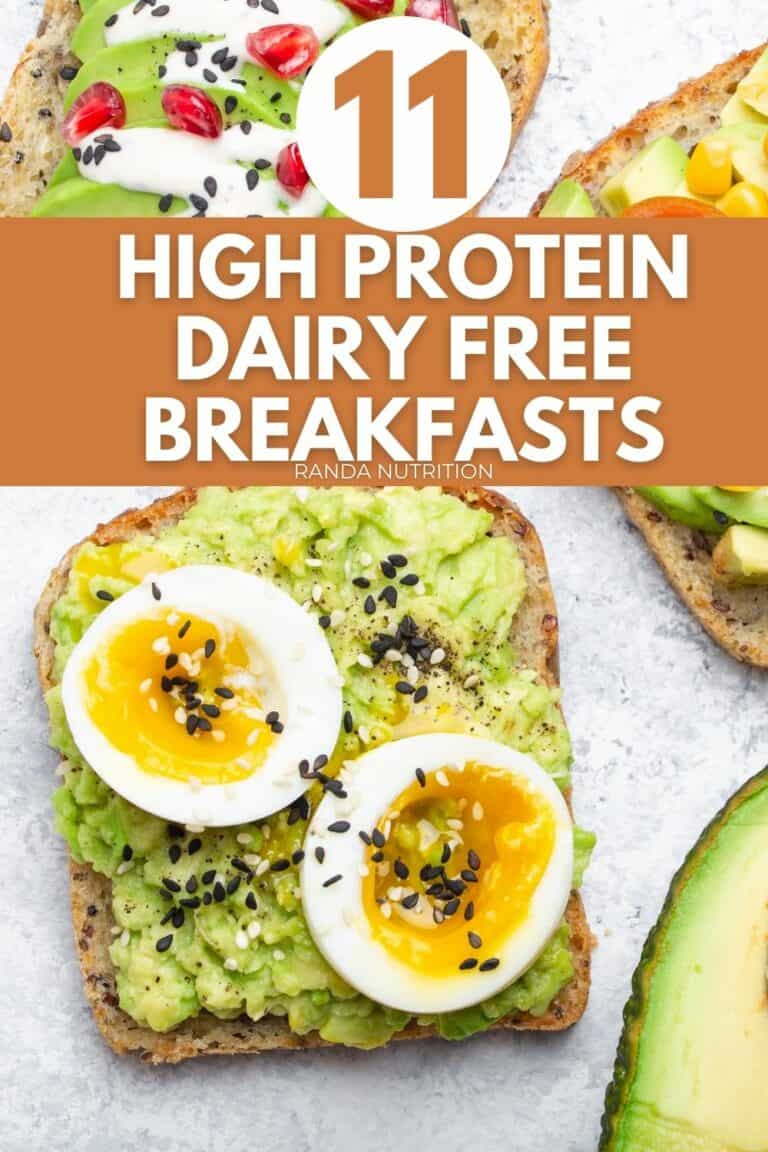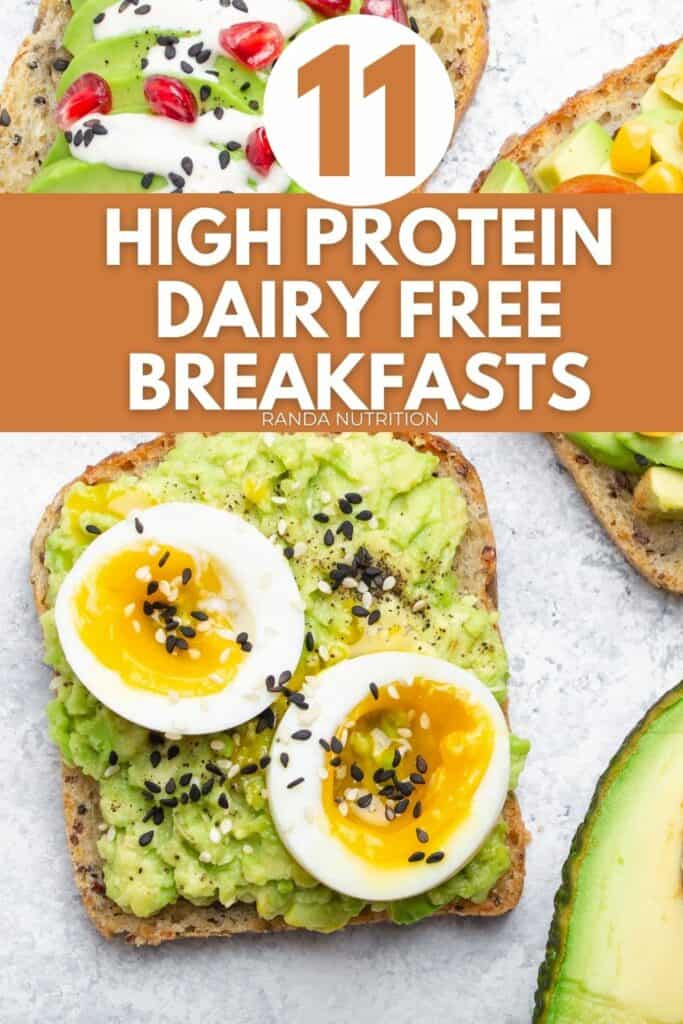 All the recipes and ideas included in today's article can have over 20 grams of protein (you may need to pair it with something or have more volume of that option). Therefore, you should definitely consider adding these high-protein dairy-free breakfast ideas to your meal plan.
#1. Tofu Scramble
Tofu is an amazing source of protein. It is delicious and full of flavor. You could have it with kale as well as some hash browns. A tofu scramble will also give you the feeling of eating an egg. Plus, making a tofu scramble is easy.
You can enjoy it with toast as well. It has fewer calories with a good amount of protein making it one of the most preferred high-protein dairy-free breakfast ideas.
#2. Poached Eggs
Eggs are packed with a lot of protein and are low carb favorite. Poached eggs are such an easy breakfast option that you can change them into a variety of flavors.
You can season it differently and add all the veggies you like to make a delicious version of poached eggs. Wondering how to increase the protein in them? Add chickpeas along with some swiss chard. To elevate the taste, just add some good ol' tomato sauce.
#3. Salmon Hash
We all know how salmon is so protein-rich. It is among the best filling and healthy breakfast options. Add in a lot of vegetables like potatoes to up the fiber. Then, add an egg. You could either have poached eggs on the side or just the sunny side up. This dish is delicious and packed with a lot of protein.
#4. Protein Pancakes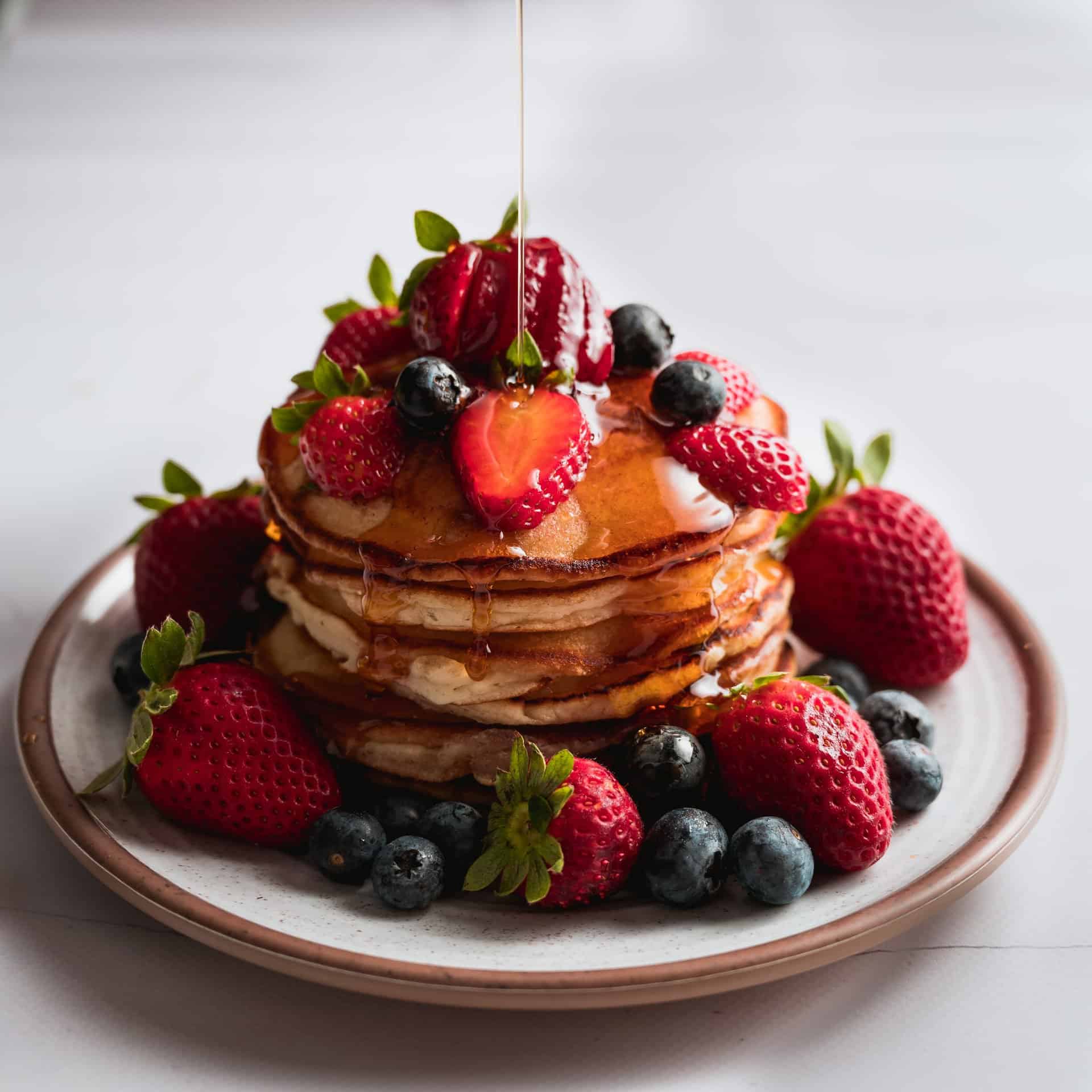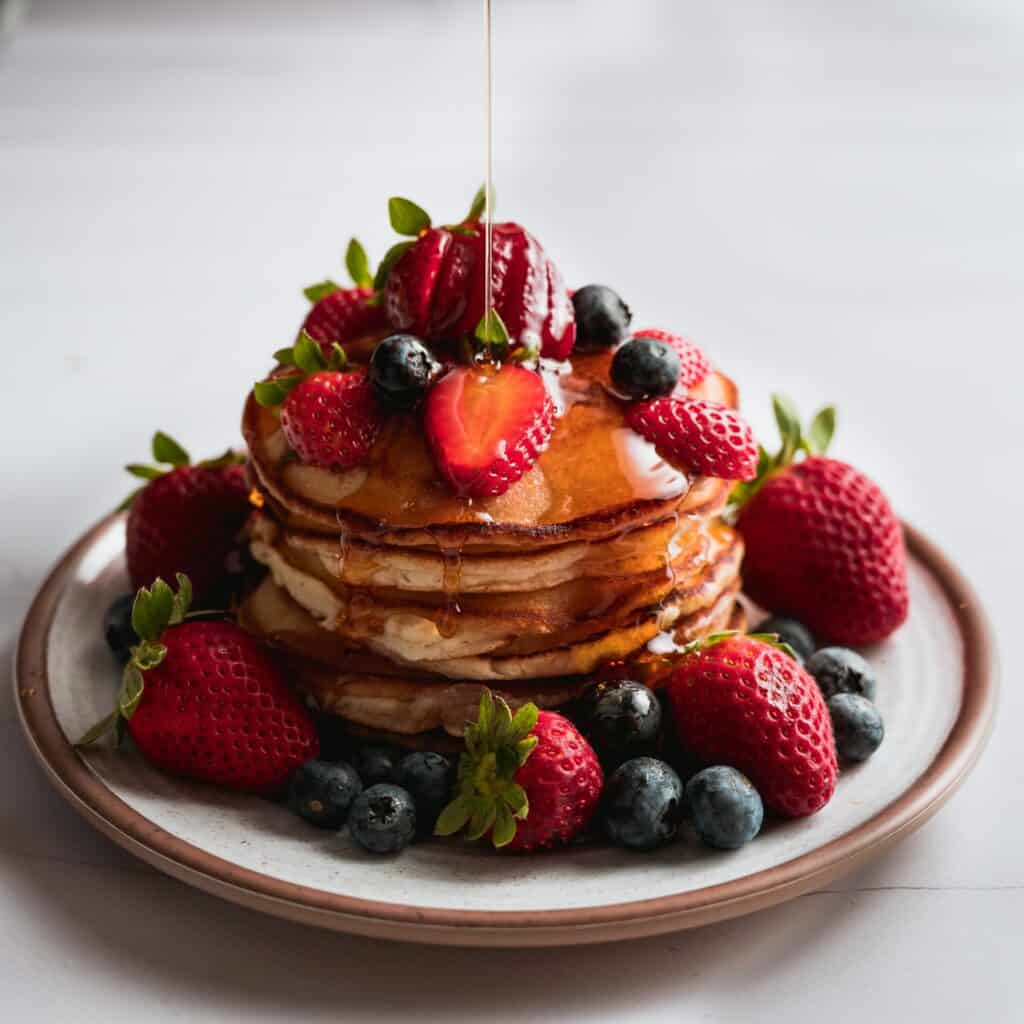 Protein pancakes are a common favorite in my house. It doesn't always have to be homemade, Kodiak Cakes make a delicious protein pancake mix.
Up the protein intake by adding egg whites and protein powder.
#5. Chia Seed Pudding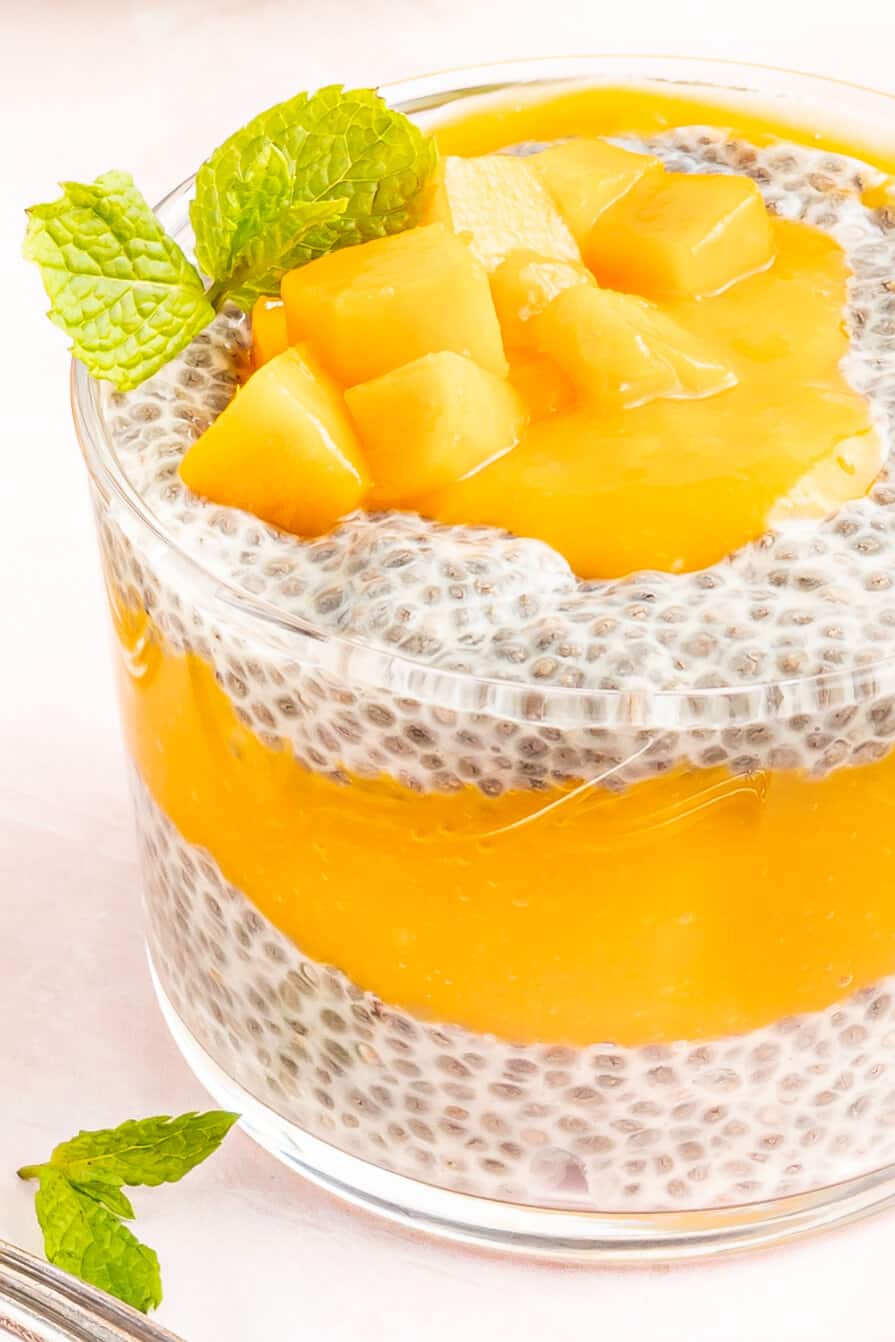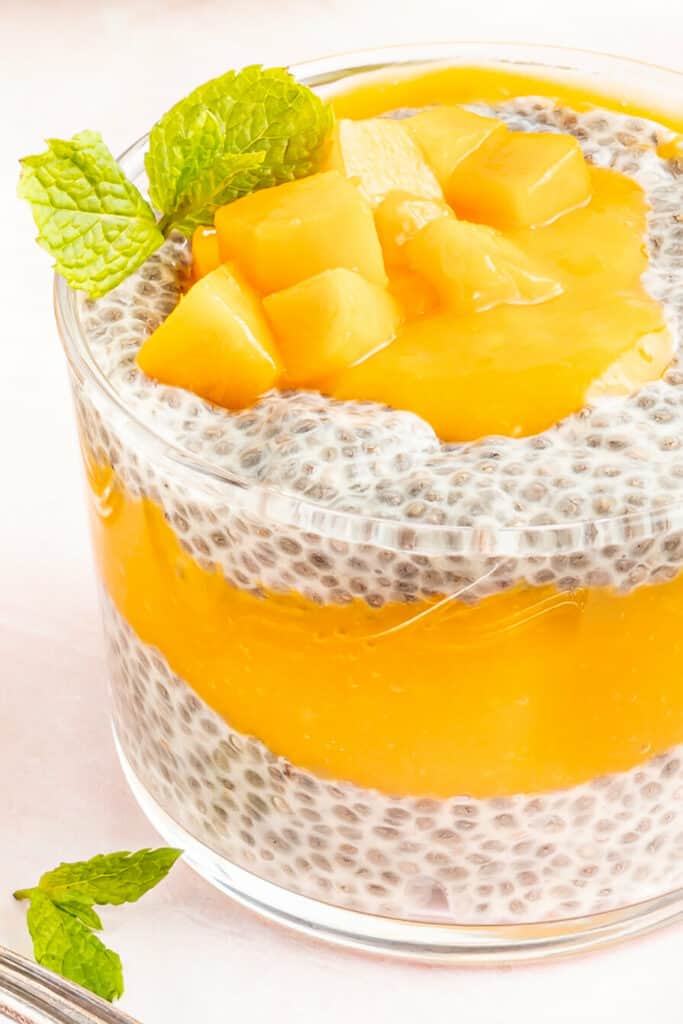 Chia seed is just loaded with protein. It's packed with fiber and omega-3s, plus it has a creamy texture. What could be healthier than this powerhouse breakfast?
Instead of regular milk use almond milk or soy milk instead. Both these options will increase the richness of this dish.
Try these chia seed recipes
#6. Breakfast Burrito
Protein-rich breakfast burritos are actually pretty easy to make and can be made in a jiffy. You could go for gluten-free wraps or prepare some whole grain tortillas. You can fill your burrito with all the vegetables you love.
Tip: for added protein, you can use a protein wrap like Flat Out Protein Up wraps for an extra 10 grams.
Add tofu, turkey bacon, eggs, steak, or whatever other protein you like.
Then add veggies like tomatoes, mushrooms, peppers, and even avocado. I don't think you will have a better heavier high-protein dairy-free breakfast alternative than these decadent burritos!
#7. Avocados and Eggs
They can be made in different ways. Avocados alone aren't enough to give you protein (but they're high in fiber). Therefore, notch up your traditional avocado toast. How about adding some eggs to it?
Some people also add salmon instead of eggs to increase the protein content of this simple toast. If not toast, how about baking your eggs in an avocado? They not only look interesting but taste great too!
#8. Breakfast Bowl
Breakfast bowls are a very interesting way to make a protein-packed breakfast. You can add in a lot of interesting elements to make it better. Use black beans or chickpeas along with roasted sweet potatoes.
You may also use avocado, spinach, and some nuts to make this better. Adding egg will make this breakfast bowl rich in protein. Don't forget to season it with your favorite herbs and spices to make it to your liking.
#9. Protein Oats
Whether it's overnight oats or traditionally cooked, protein oats are a delicious way to start the day off right. Mix your oats with your favorite protein powder, chia seeds, and peanut butter (or powdered peanut butter).
Add some bananas and maybe a sweetening ingredient of your choice.
Another option would be savory oats baked with eggs.
#10. Muesli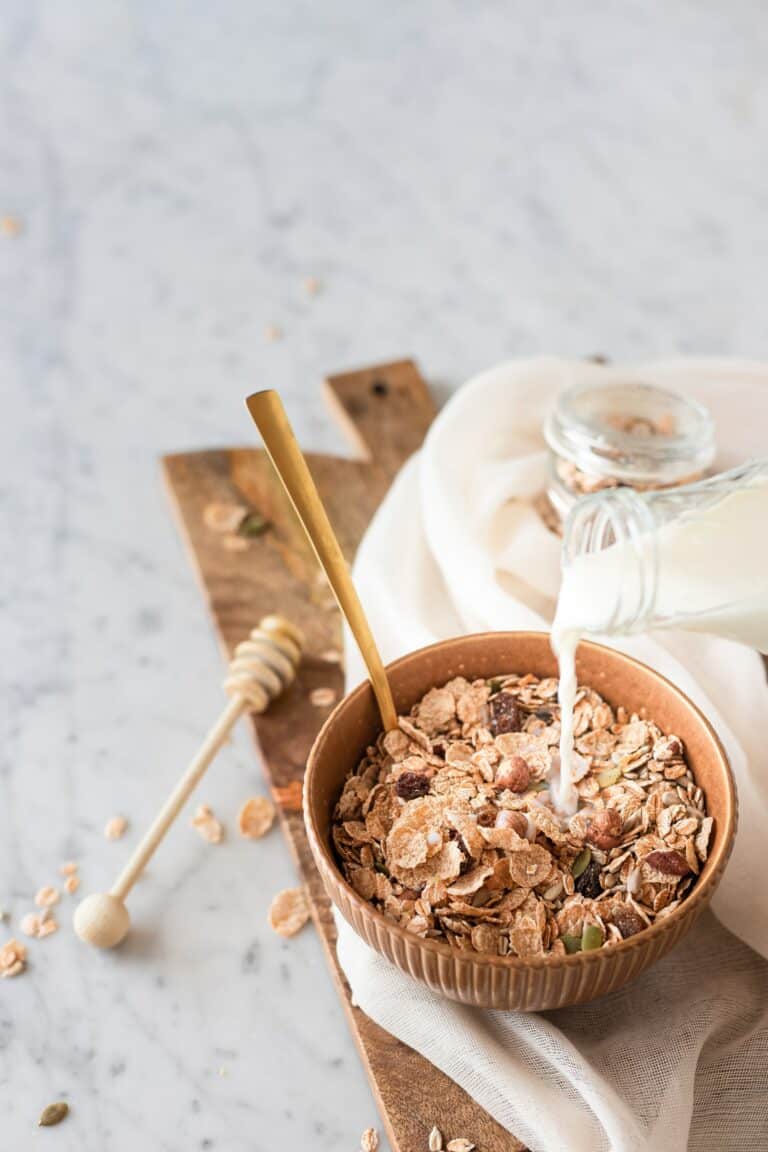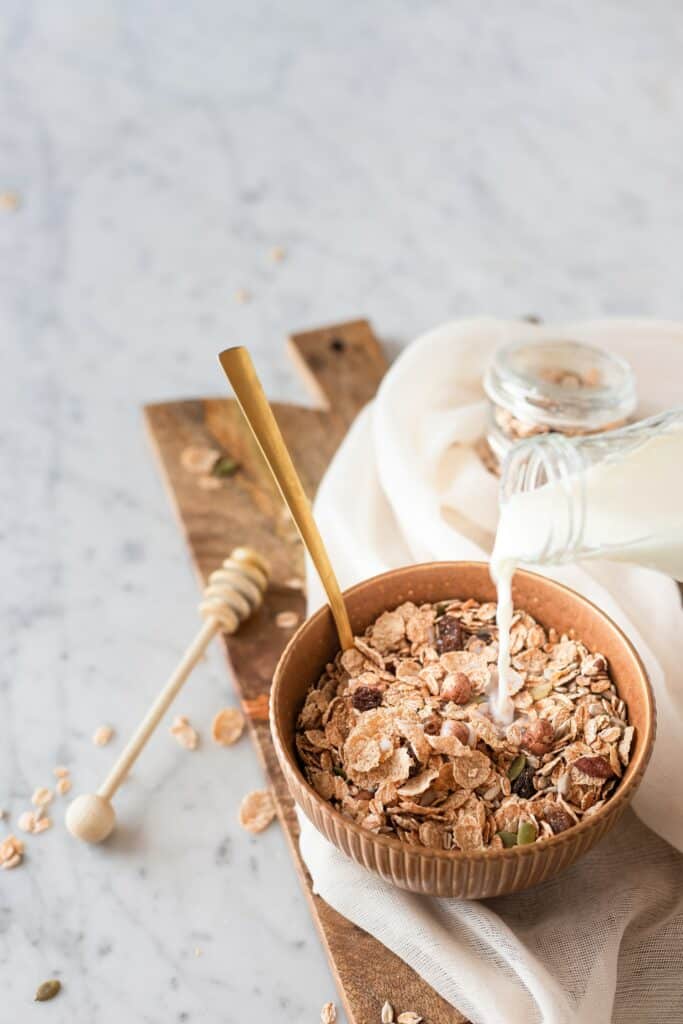 Having muesli for breakfast is a high fiber and protein option. It's filling and super easy to make. You can have it raw or toasted. Fill your rolled oats with nuts, fruits, and seeds of your own choice. Don't forget to add chia seeds and dry fruits like apricots and flavor it with spices like ginger or cinnamon.
Enjoy it with almond or soy milk as a substitute for regular milk.
You can up the protein content by mixing in protein powder with the milk.
#11. Salad
Fitness enthusiasts love salads. However, that's not a surprise since your salads are as protein-rich as you want them to be. Be it eggs, avocados, kale, or sweet potatoes, you can add all your favorite ingredients together.
You can totally have a breakfast salad. Just because it's not traditional breakfast food, doesn't mean that you can't have it for breakfast. It's just a time of day.
In Conclusion
All in all, there are a lot of easy-to-make breakfast options available. Be it vegan or non-vegetarian, the options and combinations are endless. In fact, going dairy-free today is easier than ever.
There are many milk alternatives and plant-based proteins as substitutes. Almond and soy milk make for excellent substitutes for regular recipes. Tofu, eggs, beans, and legumes are all good sources of protein.
In fact, an egg added to any recipe really increases its protein amount. Be it an avocado toast or a simple breakfast salad, just a simple boiled egg can do wonders!
Leave the rest to your creativity and taste buds. Keep experimenting and use different seasonings to enhance your recipes.
Are there any High-Protein Dairy-Free Breakfast ideas we missed? What do you generally eat for breakfast? Let us know in the comments section below!
CALCULATE YOUR MACROS IN SECONDS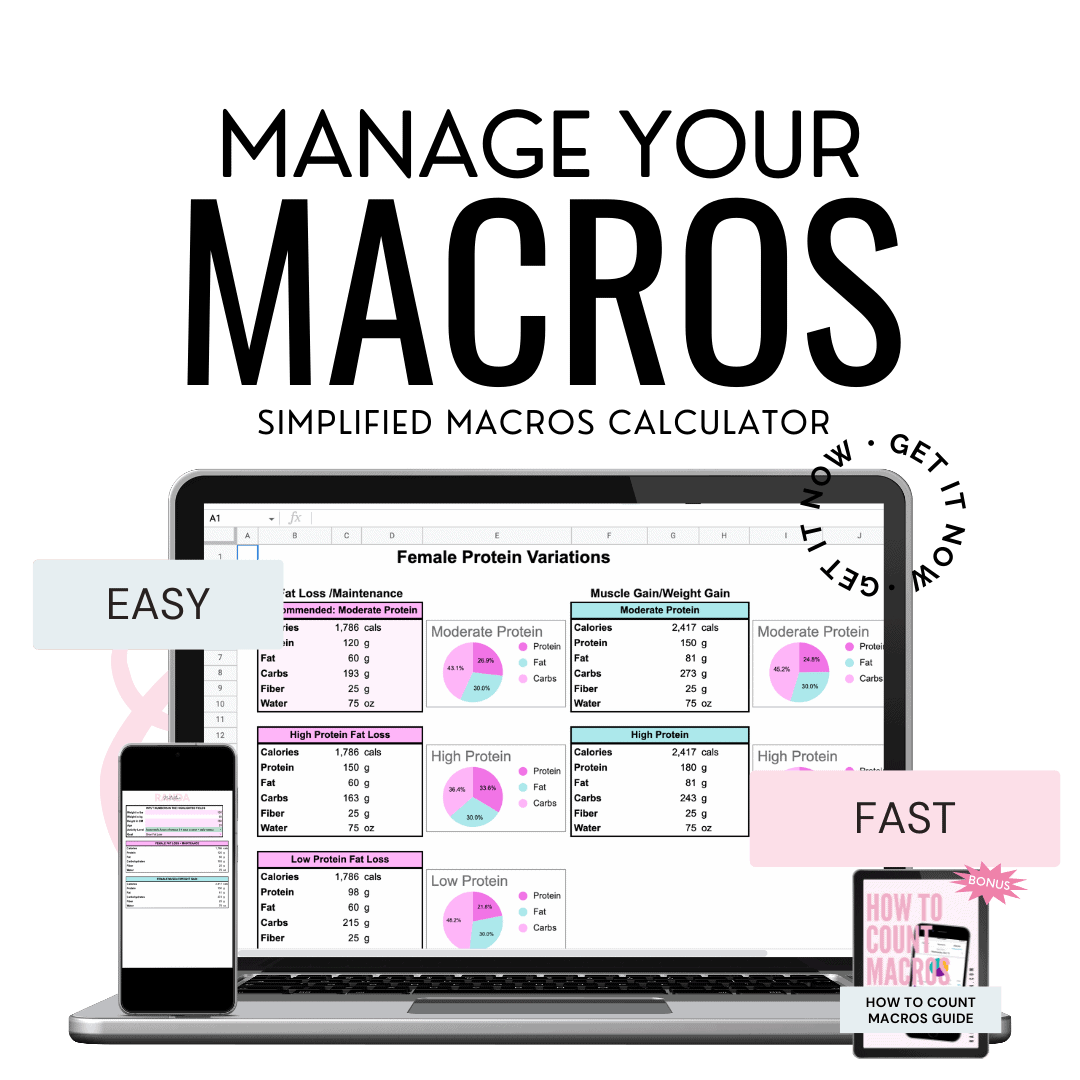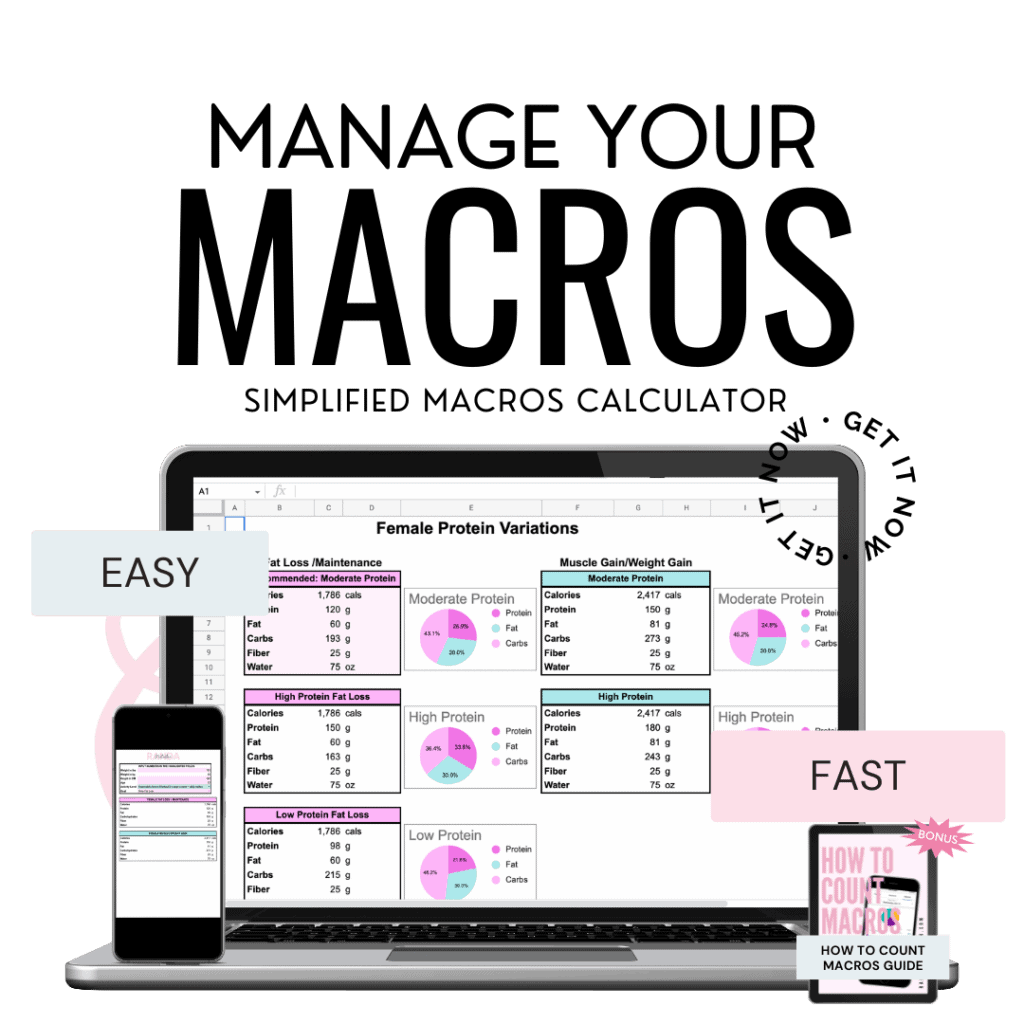 Ready to calculate your macros in seconds?
Stop guessing and flip-flopping between diets. Finally have a roadmap with this proven method!
This spreadsheet makes figuring out your macros, a piece of cake.
---
Author Bio: Paridhi Maheshwari
Paridhi Maheshwari is an aspiring journalist aiming to cover human interest stories through the power of her words. She enjoys trying different types of Indian curries or shopping for trending vintage aesthetic outfits.
Social Media Handles: