The Health Benefits of Chia Seeds
Curious what the health benefits of chia seeds are? Chia seeds have become less of a trend and more of a mainstream staple.
These seeds can be found at almost any supermarket and can be incorporated into almost any meal. From cereals and tortilla chips to fruit drinks, energy bars, and even pudding, chia seeds are a versatile little ingredient. This is likely because there are several benefits of chia seeds in your diet.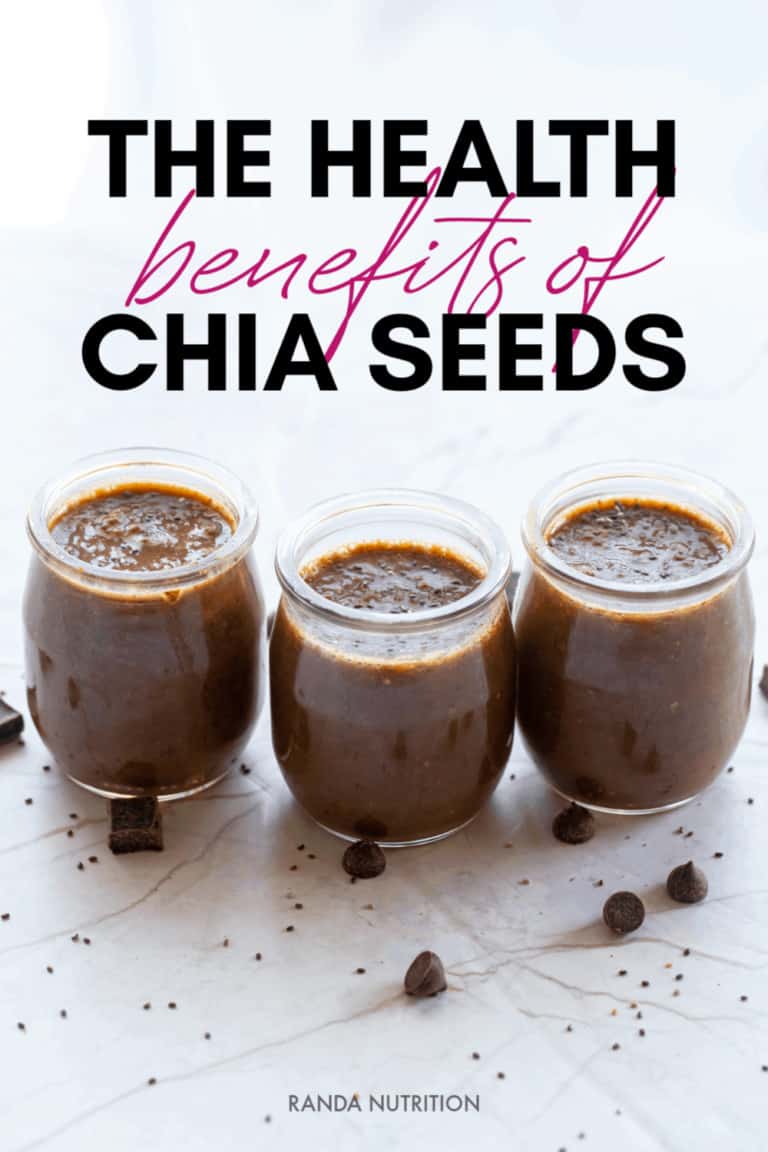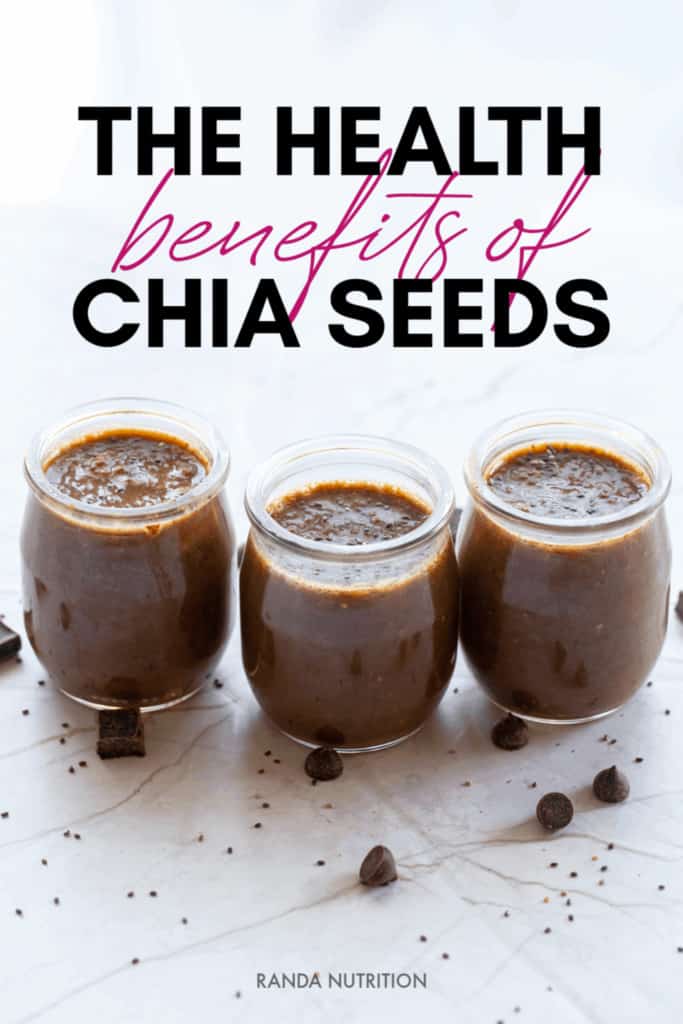 Not only are these small little oval seeds nutrient powerhouses, but they also offer some very important advantages to your health.
Disclosure: This post contains affiliate links for your convenience. As an Amazon Associate, I earn from qualifying purchases.
What are Chia Seeds?
Surprisingly, chia seeds are members of the mint family. There were once cultivated by the Aztec and Mayan people, making them an ancient source of vitamins and minerals. These tiny seeds grow primarily in the U.S. Southwest and Mexico.
Two tablespoons of chia seeds, equal to about an ounce of chia seeds contain 138 calories, 9 grams of fat, 10 grams of fiber and 5 grams of protein.
It also contains about 17% of your daily calcium needs, 12% of your iron and 23% of your daily magnesium intake.
When it comes to flavor though, don't expect to be blown away. In fact, these little guys don't taste much like anything, making them virtually unnoticeable in your food. The only thing you may notice when adding them to recipes is that they have a little crunch, so they add to the texture.
In the grand scheme of things, chia seeds are usually consumed for health rather than for flavor.
What are the Benefits of Adding Chia Seeds to Your Diet?
There are several benefits of adding chia seeds to your diet. From their fiber content all the way to their ability to support weight loss, you are sure to want to add them to your weekly meal plan in any way possible.
High in Fiber
While chia seeds are high in carbohydrates, of the 12 grams they contain, 10 of them come from fiber. This helps to support your digestive health. But that isn't the only benefit of their large amount of fiber.
In fact, chia helps to feed the healthy gut bacteria that support your digestive system and helps to contribute to a healthy, positive mood. They're also one of my favorite foods for brain health.
Heart-Healthy Fats
Chia seeds are extremely rich in heart-healthy Omega-3 Fatty Acids. The Omega-3 content of Chia seeds can be tied to improved circulation and boasts many anti-inflammatory properties.
This anti-inflammatory effect can also help to support the health of your skin and plays a further role in protecting your heart health.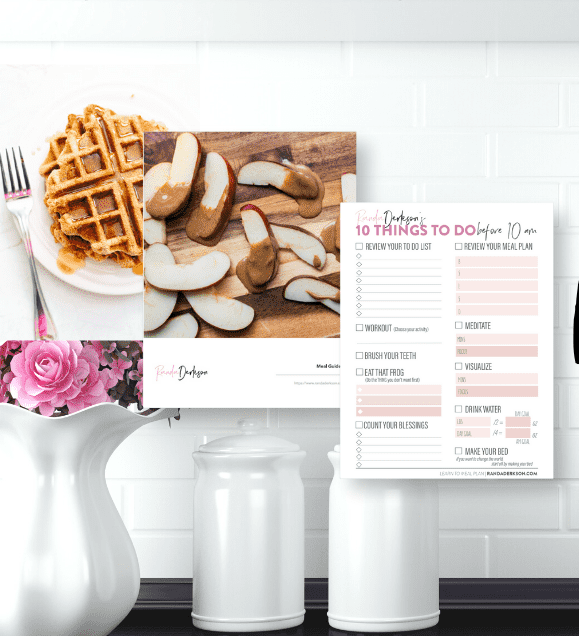 Get Access Free
Exclusive Nutrition and Healthy Living Library
Antioxidants
Consuming chia seeds can help to defend against what is known as oxidative stress. This protection has the ability to fend off early aging and helps to keep your brain safe. Oxidative stress is known to have a hand in diseases like Parkinson's and Alzheimer's, so anything that may protect against that is positive.
Good for Bone Health
These tiny little seeds pack several important nutrients that can be tied to the health of your bones. Full of magnesium, calcium, phosphorus, and manganese, chia seeds can be fantastic for your bones. The high calcium content of these seeds is also great for those who have to avoid dairy products, making them a great supplemental addition to your foods.
Blood Sugar Levels
Chia seeds help to provide a steadier, more sustained energy to those who have just eaten a meal. This is because it helps to stabilize your blood sugar levels and improve insulin sensitivity.
Chia has an amazing ability to convert glucose into a more slow-release carbohydrate type, also having a positive effect on satiety.
Weight Loss Support
Chia seeds can help to support weight loss as they help to keep your satisfied longer. This is due to their impact on blood sugar, and their anti-inflammatory properties.
These little seeds have the ability to soak up somewhere close to 12 times their weight in fluid, so when they are added to things like juices or smoothies, they can help to suppress hunger without heightening the calories too much.
Recipes Using Chia Seeds
I love adding chia seeds to salads, smoothies, and making chia seed puddings. Give these a try:
There are several benefits to adding chia seeds to your diet. Most of which have a huge impact on your overall health and wellbeing. Whether you choose to add them to smoothies, yogurts, juices, puddings and more, you are sure to enjoy the benefits.
You can grab chia seeds at your local supermarket, healthy food store, or here on Amazon.
Don't forget, if you're looking to establish healthy habits (like adding more vegetables to your diet in fun and tasty ways) be sure to secure a spot in the 21 Days to a Healthy Habits Challenge.