Quick morning habits to start your day positive. There is no disputing it. The way you begin your morning sets the tone for the remainder of your day. If you start the day out dragging behind and in a negative mood, chances are the rest of the day will reflect that. This is why it is important to find Great Ways to Start Your Day.
Quick Morning Habits
If you have ever found yourself hitting the snooze button and then having to skip breakfast as you rush out the door, you have probably also found that the rest of the day is somewhat the same.
The way you start your day truly has a lot of impact on the way you navigate through the rest of it. When you choose to form healthy habits each morning, you will be setting yourself up for a successful day.
1. Wake up Early
While this may seem counterproductive as you want to sleep, waking up early can actually have a really positive effect on your morning. This is because it gives you time to participate in your morning routine, without having to rush it. It also allows you some time to sip a coffee or tea and maybe even read the newspaper.
Giving yourself extra time in the morning is a great way to start your day.
2. Think Positive
When you wake up each morning, focus on the positive things you have going on in your life. In fact, when you visit the bathroom in the morning, take a few minutes to face the mirror and repeat some positive affirmations and smile.
A smile can actually help to change your whole disposition.
Fake it 'till you make it!
If you don't know where to start, find a guided meditation you like and go from there.
3. Make Your Bed
Making your bed each morning will give you the confidence that you are on the right track. Clutter and disorder can cause stress, especially first thing in the morning.
Make sure your room is a great space to wake up in and looks as though it is clean and tidy when you leave for the day. Making your bed gives you a sense of accomplishment, especially since it is the first task you will have completed that day.
4. Avoid Technology
If you wake up and immediately check your phone or tablet for emails and messages, you are actually doing yourself a disservice. (Sheepishly raising my hand over here, I'm guilty of this too).
When you do this, you are creating a reactive mindset, rather than fostering a proactive one.
This will cause you to begin your day in defense mode rather than starting it feeling peaceful and controlled. Try to stay detached from your technology for at least the first hour of your day so that you can be present in the moment and create positive energy.
5. Eat a Healthy Breakfast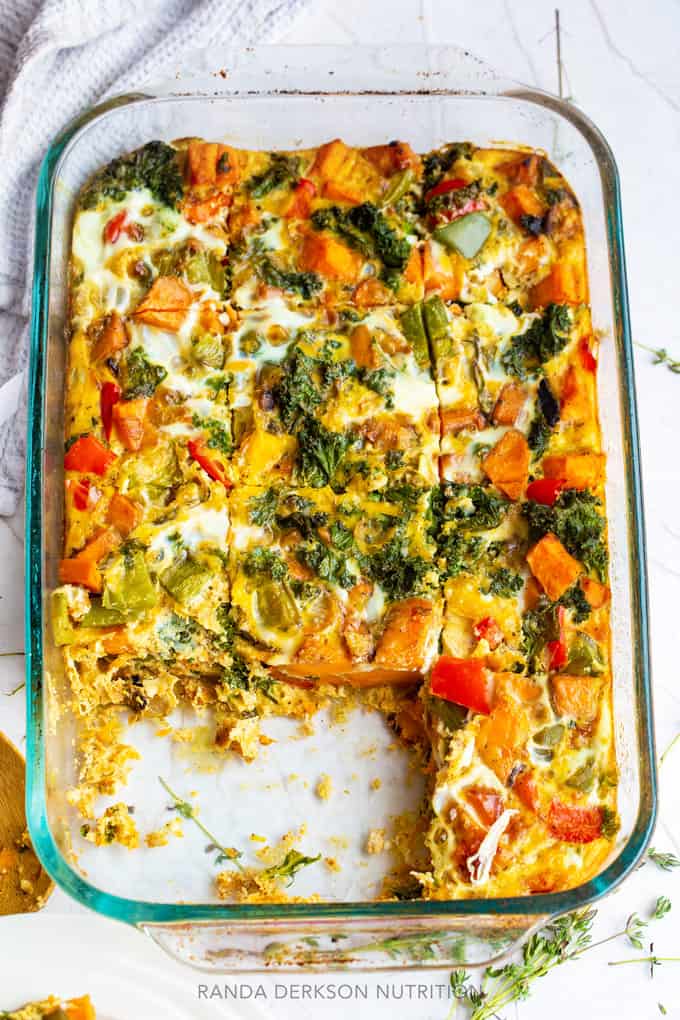 While it is tempting to grab something quick and easy in the morning, it really is important that you eat a healthy breakfast.
Eating something good for you in the morning will give you the energy you need to forge ahead each day. This doesn't mean you have to spend hours cooking each morning either.
Make some healthy breakfasts ahead of time so that you can eat them without the fuss. Make-ahead items like these Healthy Pumpkin Breakfast Bars, Healthy Apple Breakfast Bars, or this Sweet Potato Egg Bake.
Don't forget, if you're looking to establish healthy habits (like adding more vegetables to your diet in fun and tasty ways) be sure to secure a spot in the 30 Days to a Healthy Habits Challenge.
When it comes to great ways to start your day, it is important that you create healthy habits.
Wake up early and avoid the snooze button.
Think positive.
Make your bed.
Avoid technology.
Eat a healthy breakfast.
In no time you will find yourself feeling less rushed and far happier throughout the entire day.
Looking to take this one step further? Check out these 10 things to do before 10 am and Your Guide to a Healthy Lifestyle as a Busy Mom.