No matter how motivated you may be to make healthy choices and lead a healthy lifestyle, it isn't uncommon for people to feel as though there just aren't enough hours in the day. There are ways to live a healthy lifestyle when you are busy, you just have to get a little more creative.
Living a healthy lifestyle when you're busy doesn't have to be as complicated as it sounds. In fact, prioritizing your health and wellness is important and really shouldn't be compromised, no matter how busy you are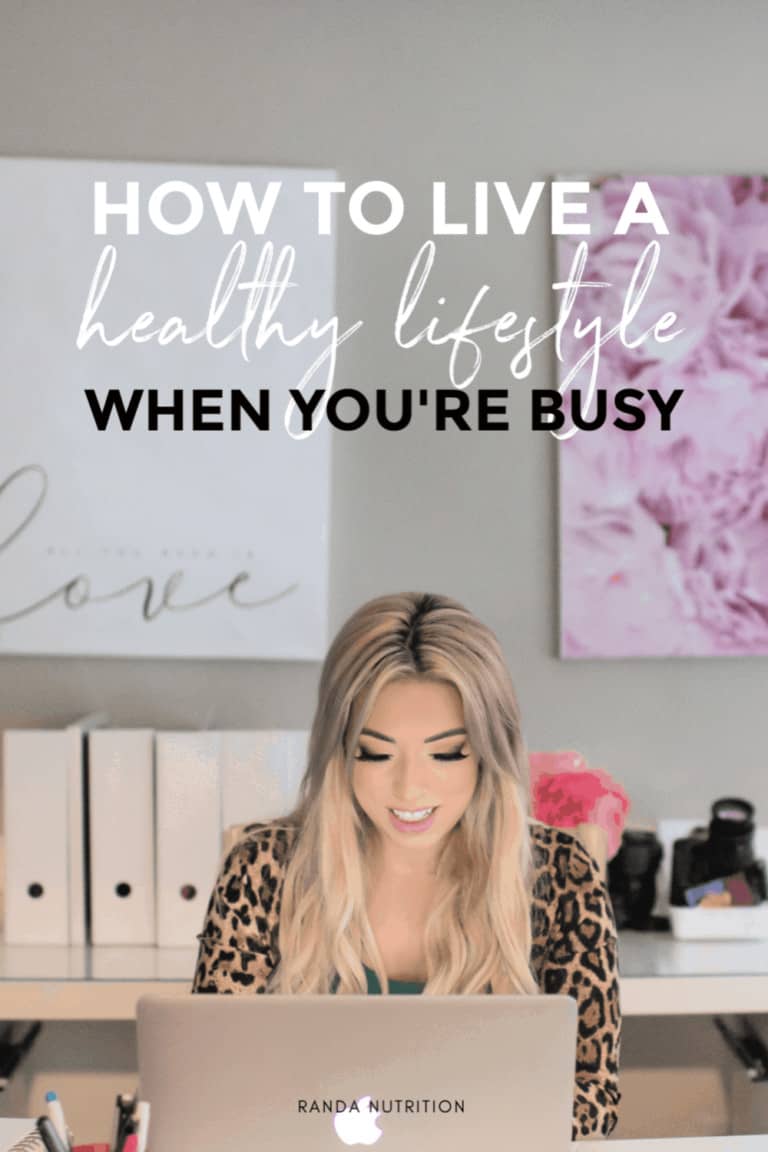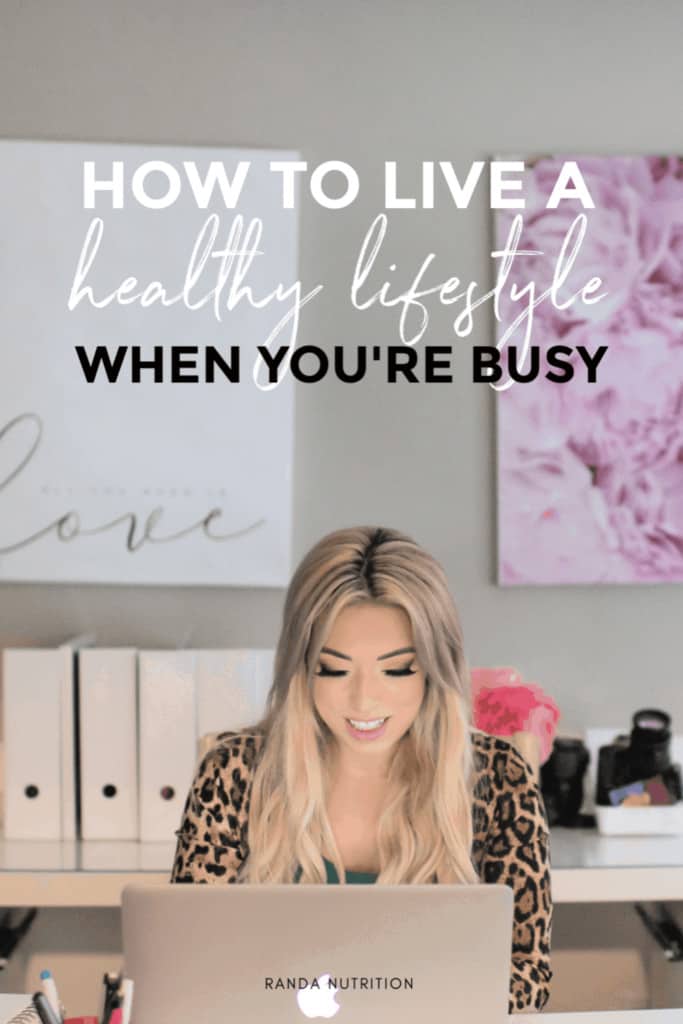 How to Live a Healthy Lifestyle When You are Super Busy
When it comes to living a healthy lifestyle so many people use the excuse that they are too busy.
While it is understandable that the hustle and bustle of everyday life can become overwhelming, especially when you have work, kids and other important things to pay attention to, it is also important to remain healthy.
There are some ways that you can lead a healthy lifestyle without engaging in what seems to be a time deficit.
Prioritize Yourself
Sure you are busy, but what is more important than ensuring that you are healthy and well taken care of?
If you look at your lifestyle objectively it is easy to see that people rely on you to maintain some semblance of normalcy, making the burden you bare time-consuming.
The ultimate truth is though, if you aren't healthy, you aren't really going to be capable of doing the things you are so busy doing in the first place. It is important that you learn to prioritize your health over other things and make time to ensure you are living a healthy lifestyle.
Eat Healthier
While it may seem as though grabbing something quick while you are on the run is fueling your body, it greatly depends on what you are eating.
Food is exactly that, fuel and you want to ensure that you are eating healthy in order to maintain a healthy lifestyle.
Eating healthily while busy doesn't have to be as complicated as some may think it is. If you take the time to meal prep, you can have plenty of grab and go options that are also healthy.
Meal prep is a big help in this area for me, personally.
Quick and Healthy Recipes That You'll Love
Hummus with carrot sticks
Apple with a tablespoon of peanut butter
Don't forget, if you're looking to establish healthy habits (like adding more vegetables to your diet in fun and tasty ways) be sure to secure a spot in the 30 Days to a Healthy Habits Challenge.
Schedule Your Workouts
It is much easier to prioritize your workouts when you schedule them in.
Before you create your schedule for the month, set aside time to exercise and schedule those in first.
This will make sure that you do not overbook yourself, making it more difficult to find the time to exercise later.
Creating a schedule for your workouts will keep you accountable and help you to prioritize your health over all else. I find it helps me when I put workout in my planner daily, it feels so good to check it off!
Drink Lots of Water
Drinking water isn't time-consuming and so it shouldn't be left out. Rather than grabbing a sugar-filled energy drink or loading up on juices, have a refillable water bottle on hand at all times throughout the day.
This will ensure that you remain hydrated and save you time looking for a beverage.
Create a Routine
Having a routine will help you avoid idle time where you just don't know what to do next. In fact, a routine can help to save you time.
Make sure the routine includes what you do in the morning, and what you do before bed. This will keep you accountable and after a while, it will just be natural to you.
Why not give these quick morning habits a try?
Being busy doesn't mean that you have to compromise your health. It is quite the opposite. The healthier you are, the more energy you will have to accomplish those important tasks. Just make sure that you prioritize your health, eat healthy, schedule your workouts, drink water and create a routine. In no time, you will be living a healthier lifestyle, despite your busy schedule.