I have some simple and healthy road trip snacks for you today! Our family loves road trips. They are a great bonding experience for everyone involved, and the kids love them so much. One of the most important parts of a road trip (aside from the transportation, of course) is the snacks. And healthy road trip snacks are a must, especially when it's a long drive.
But healthy road trip snacks don't have to be difficult to come up with. In all honesty, we have a great time coming up with the road trip menu each time we set off on our travels. This includes packed snacks and goodies we buy at the gas station or convenience store along the way.
Just because it's a road trip doesn't mean that the snacks have to be unhealthy or prepackaged. There are several great ways that you can pack yummy foods to take with you on your travels without having to compromise on your healthy eating journey.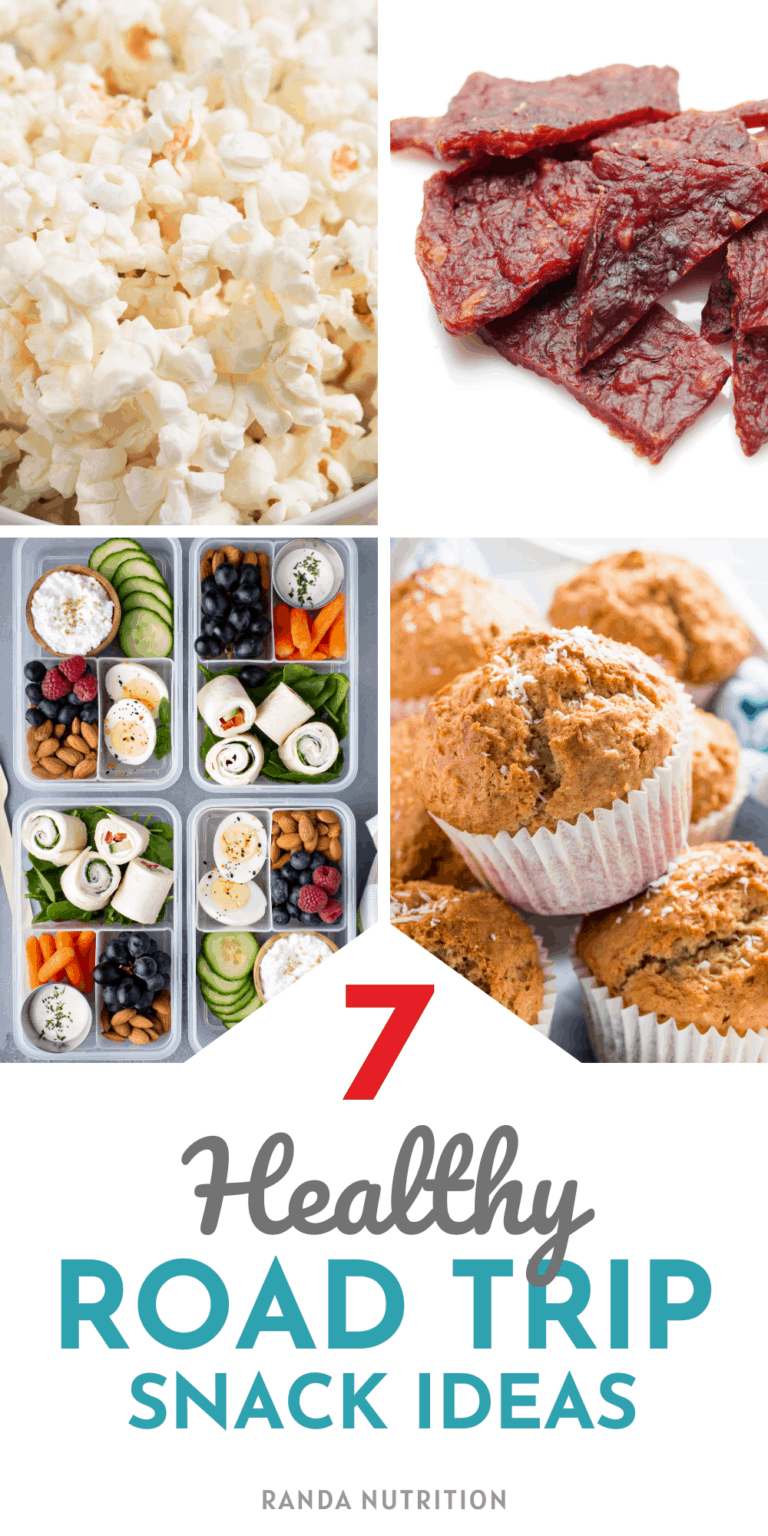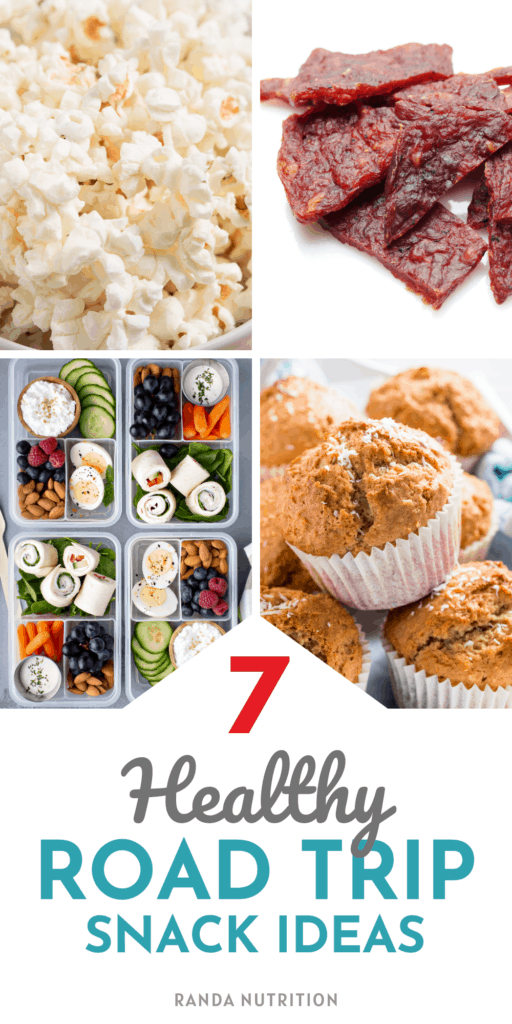 Disclosure: This post contains affiliate links for your convenience. As an Amazon Associate, I earn from qualifying purchases.
Healthy Road Trip Snacks for Kids and Adults
Creating and packing yummy snacks for a road trip is part of the fun of your journey! And it certainly shouldn't be stressful.
I'm type A, so I like to make lists and plan ahead of time. But I always have ideas on the back burner for those last minute stops at the gas station, too.
One tip I want to share is to involve the kids with this meal-planning! Whether it's prepping the snacks or coming up of snack ideas on the fly, it gets them excited and feeling more in control of their choices.
Want more options? Check out these healthy hiking snacks that totally work for road trips too.
1. Beef Jerky
Beef jerky can act as a wonderful road trip snack for adults and kids. Not only is it generally mess-free but it is packed with protein.
It's actually my go to whenever I stop at a gas station but if you plan ahead of time and buy it at Costco, you can save money.
If you do opt to bring some beef jerky with you on your travels buy a good quality jerky that will ensure it's not loaded with salt and preservatives.
You can even make your own at home if you want to go even healthier and if you have a food dehydrator.
2. Vegetables and Hummus
Vegetables and hummus can make for a fantastic and healthy road trip snack to take with you on your travels.
You can choose to make your own to take with you.
We like to make this Healthy Balsamic Beet Hummus or my Sun-Dried Tomato Hummus to dip our veggies in, but there are some great quality pre-made hummus' that you can find at your local grocery store too.
Vegetables and hummus make for a healthy, protein packed and filling road trip snack for everyone in your family.
You could also make a bento box style snack with hummus, hard boiled eggs, and your favorite veggies.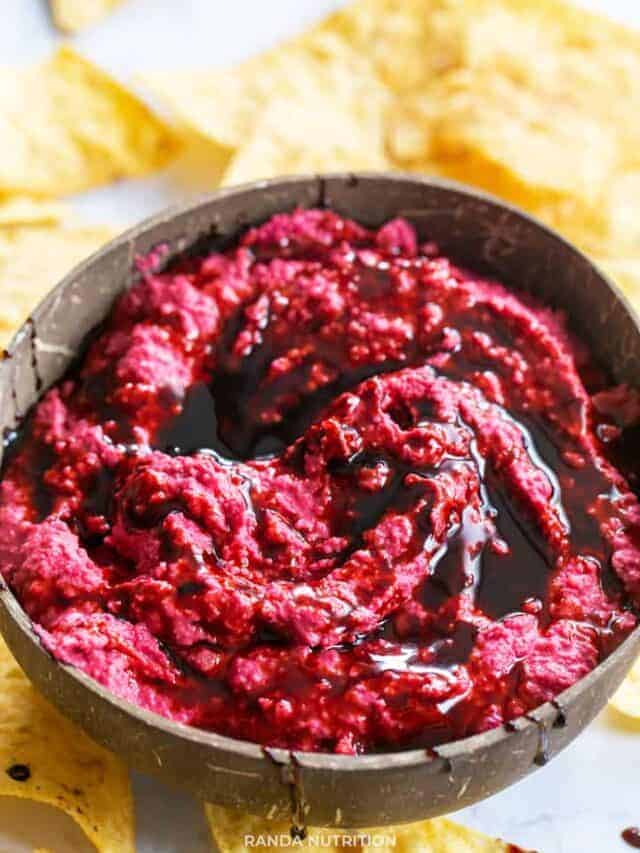 3. Popcorn
Popcorn is a fantastic source of complex carbs and fiber that will aid your body, allowing you to stay regular as well as providing you with energy while you are cruising along.
Do not use the microwave popcorn that is full of garbage ingredients Instead, air pop your own. Just remember, do not drown it in butter.
Popcorn makes a fantastic road trip snack and the kids will love it.
Don't want to make your own? I love Skinny Pop individual bags.
The plus: it's easy to pack. The downside is kids tend to get it everywhere.
4. Snack Bars
While many of the snack bars you can purchase at your local store are loaded with additives and high in sugar, you can easily make your own to take along with you on a road trip.
Snack bars make for a fantastic road trip snack because they are portable and easy to eat while in the car.
Our Favorite Snack Bars for a Road Trip
Store bought brands I like
Bonus: many of those are available at gas stations too!
Aside from snack bars, more of my kid's favorites are Annie's Cheddar Bunnies and Annie's Bunnie Fruit Snacks.
5. Nuts
Nuts are a fantastic healthy road trip snack. They are easily transportable and virtually mess-free.
Whether you pack almonds, walnuts, pistachios or a mixture of all three to take along with you, nuts make a fantastic, easy, road trip treat.
Some nuts are a fantastic source of protein and Omega-3s, perfect for helping you feel fuller longer on your road trip.
Nuts are one of my favorite healthy road trip snack ideas, you can also toss some in cinnamon, bake them ahead of time in tamari or soy sauce to flavor them.
6. Fresh Fruit
Fresh fruit can make for a fantastic road trip snack. Especially if you opt for the less messy fruits.
We like to slice up apples and put them into containers with a little bit of peanut butter to dip. If you are going on a long road trip, use a little lemon juice over top of your sliced apples to stop them from browning.
Grapes make another fantastic road trip snack. We like to pair them with little cubes of cheese to take them to the next level.
Fruit can be a fantastic snack to take with you on the go, especially when they are of the handheld variety.
If you don't have fresh fruit on hand, those fruit and veggie snack pouches are some of the kid's favorites.
Smoothies are another favorite of ours when we're on the go.
7. Muffins
If made properly, muffins can be a fantastic healthy and filling snack while you are on a road trip. The kids love them, they are delicious and they are handheld.
If you are feeling creative you can even use mini muffin tins to make bite sized muffins for the kids to enjoy.
Our Favorite Muffins for a Road Trip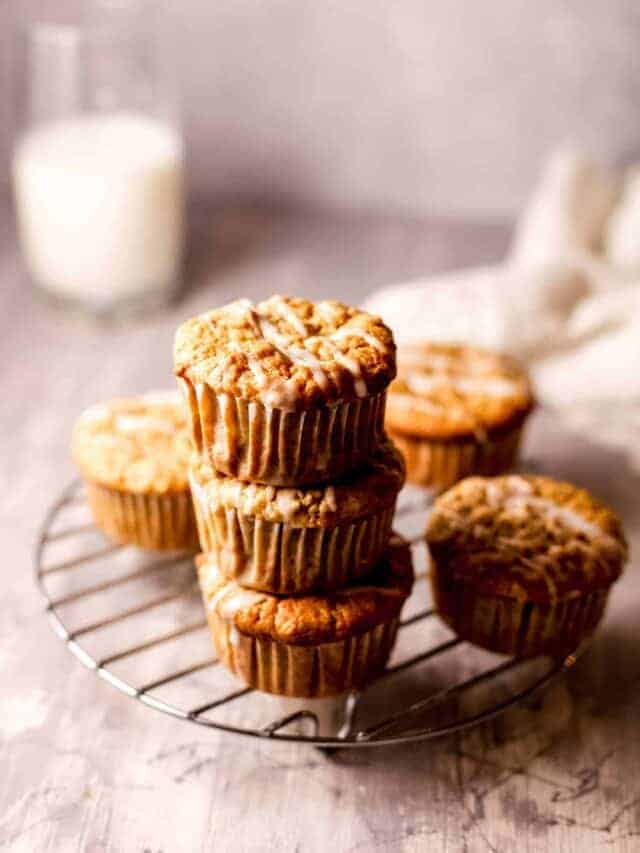 Taking snacks with you on a road trip is almost mandatory. If you are looking for healthy road trip snacks to share with your family while on your next adventure, the list above should help you out.
Happy Trails!
What are your favorite healthy road trip snacks? Let me know in the comments.