It is important for your health to ensure that you are getting enough fiber in your diet. There are so many benefits to ensuring that your diet includes enough fiber so taking the steps should be a priority. Thankfully there are several fantastic ways to up your fiber intake.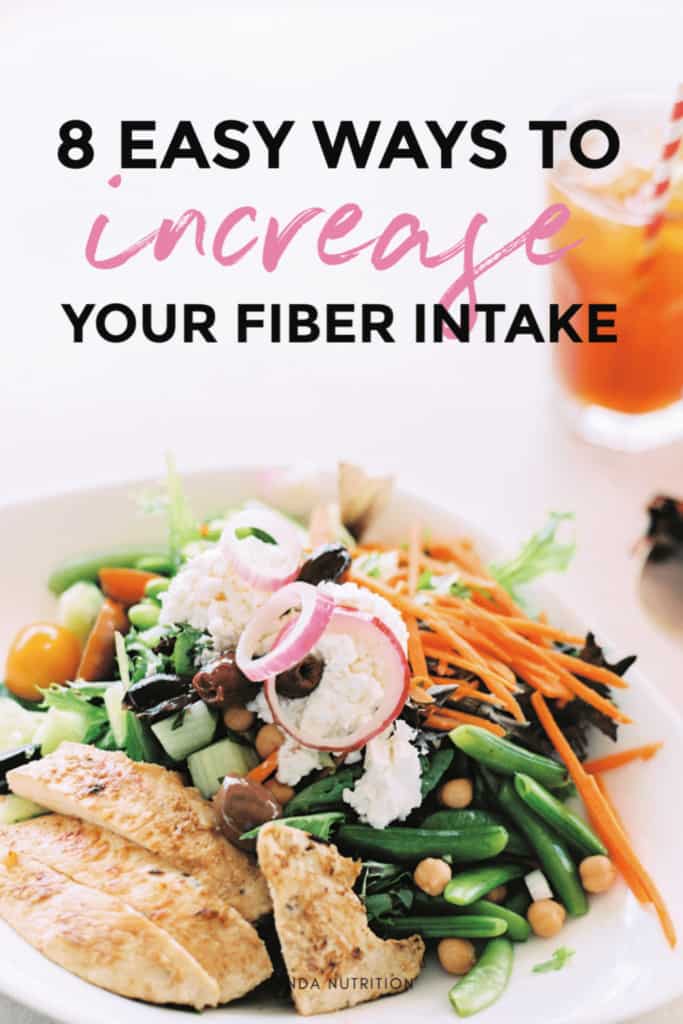 Getting enough fiber is extremely important when it comes to relieving constipation, losing weight and maintaining that weight loss and so much more.
In fact, it may also lower your cholesterol and your risk for developing heart disease and diabetes. This may have something to do with the fact that many types of fiber are considered prebiotics, meaning they can work to create and promote a healthy gut.
Despite all the benefits of consuming the right amount of fiber, many people simply don't make it a priority or don't understand how.
How much fiber do you need?
Listen to this episode on The Realistic Nutrition Podcast. Subscribe here and never miss an episode!
Women need at least 25 grams of fiber a day, but the majority of us are not getting it. Track your food for a day and you'll be surprised.
So I'm sharing a few easy ways to up your fiber intake to help you get control of your digestion and health.
Do You Need to Take a Fiber Supplement?
You can get more than enough daily fiber with food. So save your money and make a few food swaps. You'll see in the list below that you can easily hit 25 grams or more with a few simple substituions.
How to up Your Fiber Intake
Smoothies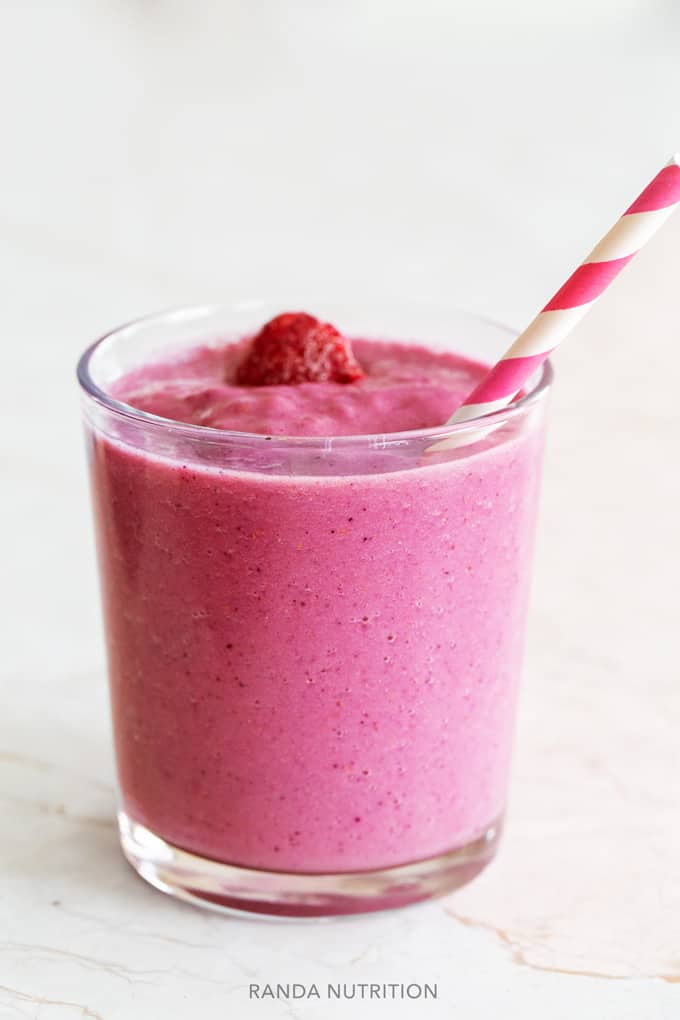 Drinking smoothies is a delicious way to up your fiber intake. Not only do many of the fruits and vegetables that you include in a smoothie pack a lot of fiber but you can also add things like a tablespoon or two of chia seeds, oatbran, flax to them. This will help to ensure that you are getting plenty of fiber.
Try these smoothie recipes:
Choose Whole Grains
Swap out your white breads and pastas for those that include whole grains.
There are several whole grain options out there that are packed with fiber and still taste delicious.
When reading labels look for the first ingredient to be whole wheat, whole grain. Not "enriched flour" or "wheat flour". ie: Dave's Killer Bread 21 Grains and Seeds has 5g of fiber per slice.
In addition to bread, think of having more oats (whether it's traditional oatmeal or overnight oats), quinoa (a pseudo-grain), and rice.
Consume More Nuts
Dial up the crunch of your favourite dishes by adding some almonds to the mix.
They are great on top of salads, in your favorite cereals or even on top of yogurt.
Almonds are a great option when it comes to upping your fiber intake. In fact, just an ounce (roughly 1/4 cup) can contain 15 percent of your daily fiber intake.
Eat More Beans
Beans are quite honestly fiber superstars. Try making a bean salad out of cooked black beans and navy beans.
Beans contain a ton of fiber content and they are loaded with protein. Whether you cook them and eat them plain or mash them as a side dish, beans are a great way to get more fiber in your diet.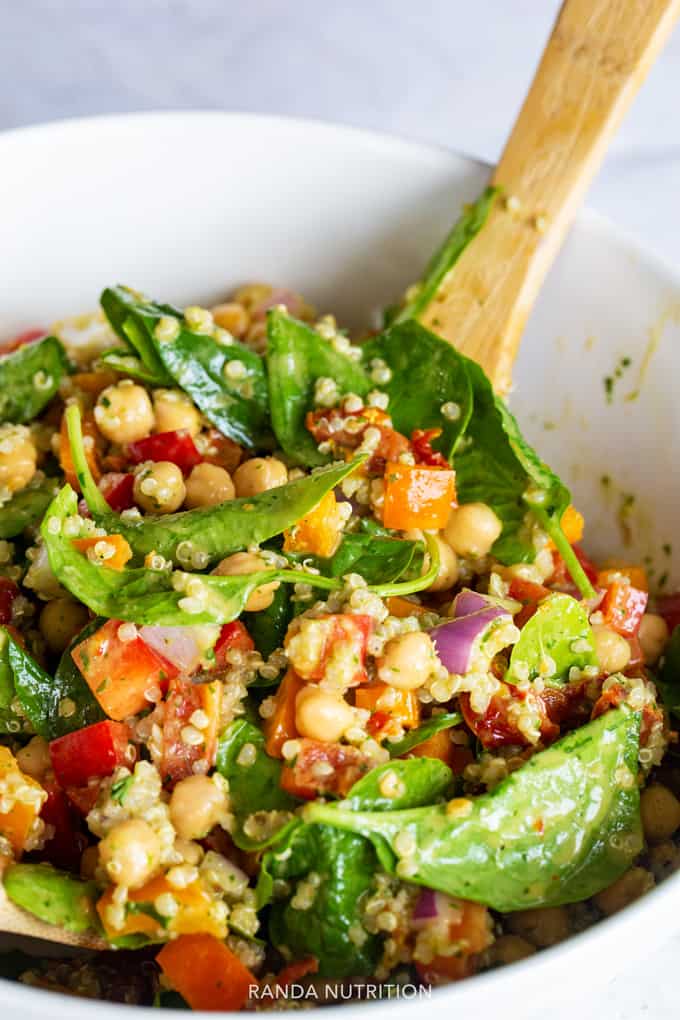 Try this Mediterranean Quinoa Salad made with Quinoa, black beans, and veggies!
Be on the look for the nutrition guide which has a protein-packed black bean brownie included!
Eat the Skins of Fruits and Vegetables
If the skin on your fruits and veggies is edible, don't peel it off.
A lot of fruits and vegetables contain much of their fiber content in their skins. The amount of fiber contained in their skins does depend on the fruit or vegetable you are consuming so make sure to do your research.
For example, the peel of an apple can contain about half of the apple's fiber content. So keep those skins on, as long as they are edible.
Make it tastier by dipping your apple in a tablespoon of nut butter or 1/4 cup of hummus. Not only does this add healthy fats to make you stay satiated for longer but it also adds even more fiber.
If you struggle with your veggie intake here are some tips to eat more vegetables.
Eat More Flax
Flax seeds or ground flax meal make fantastic additions to cereals, soups, and yogurts. In fact, just one ounce of flaxseed contains about 8 grams of fiber, making it a great way to add more fiber to your diet.
I mentioned chia in the podcast and if you're looking for the lemon raspberry chia pudding, you can find it exclusively in the Real Food Real Life Nutrition Guide.
Add Berries to Your Meals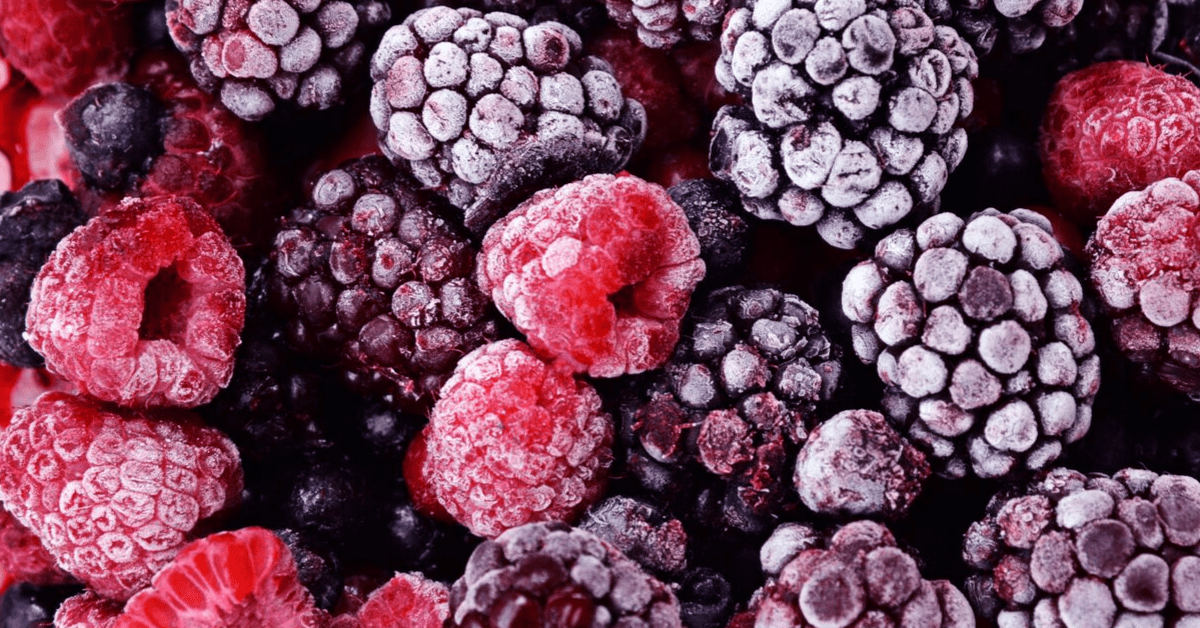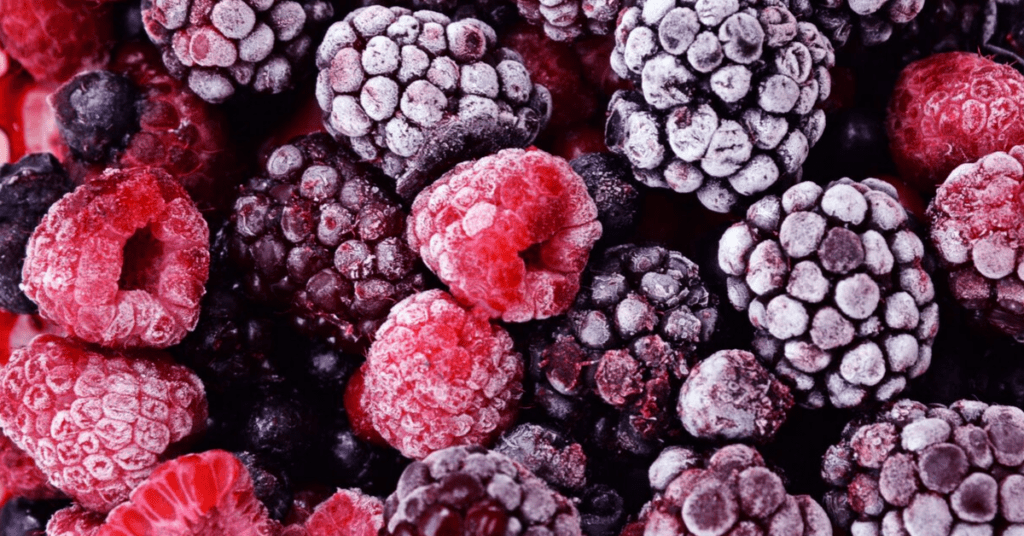 Berries contain lots of fiber so adding them to your meals is a fantastic idea. Sprinkle them on top of your oatmeal, yogurt, or cereals in the morning.
In fact, fruits make a delicious and healthy dessert after a full meal.
Use Avocado in Dishes
Whether you use avocado on top of your sandwiches, in your salad or in conjunction with your favorite spicy meals, this amazing fruit packs about 10 grams of fiber.
There are several fantastic ways to up your fiber intake. Not only is it great for your health, but it can also be delicious.
Want more? Check how these tips on how to build healthy habits.