Motherhood and Postpartum Care With Lindzy Butterfield
On Episode 5 of the Healthy Mama's Podcast, we sat down with Lindzy Butterfield and had a very in-depth conversation about Motherhood and Postpartum care.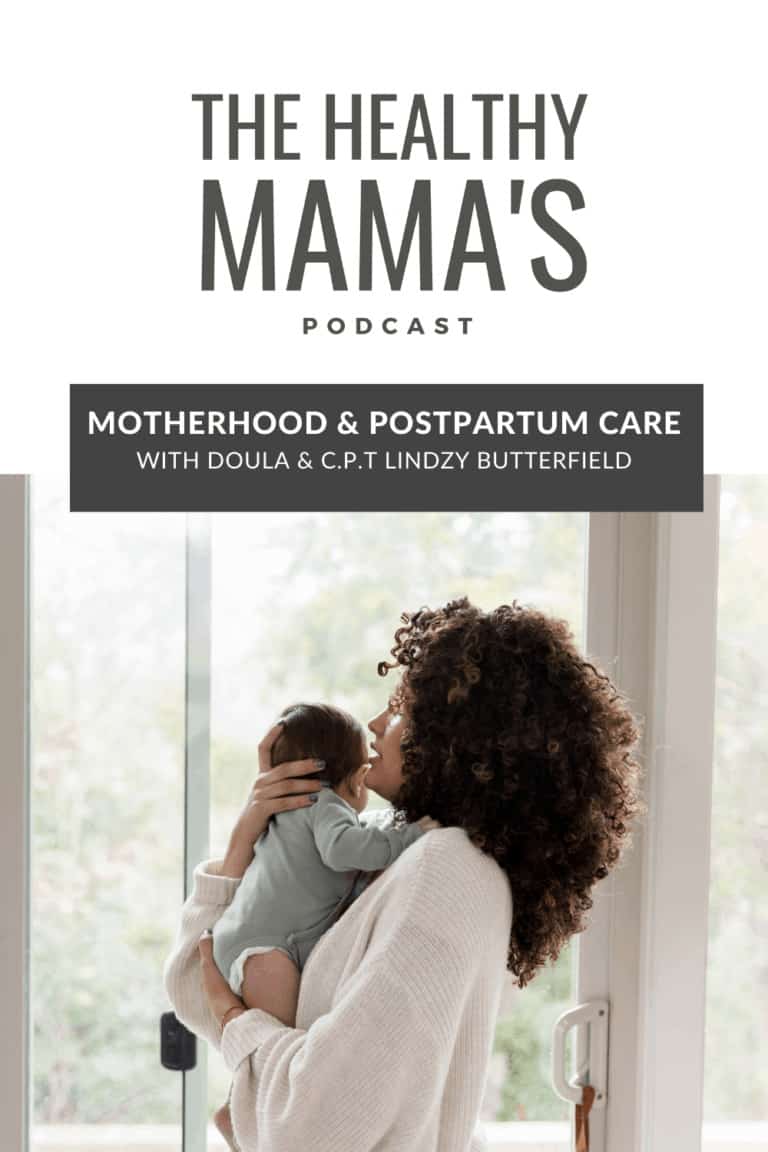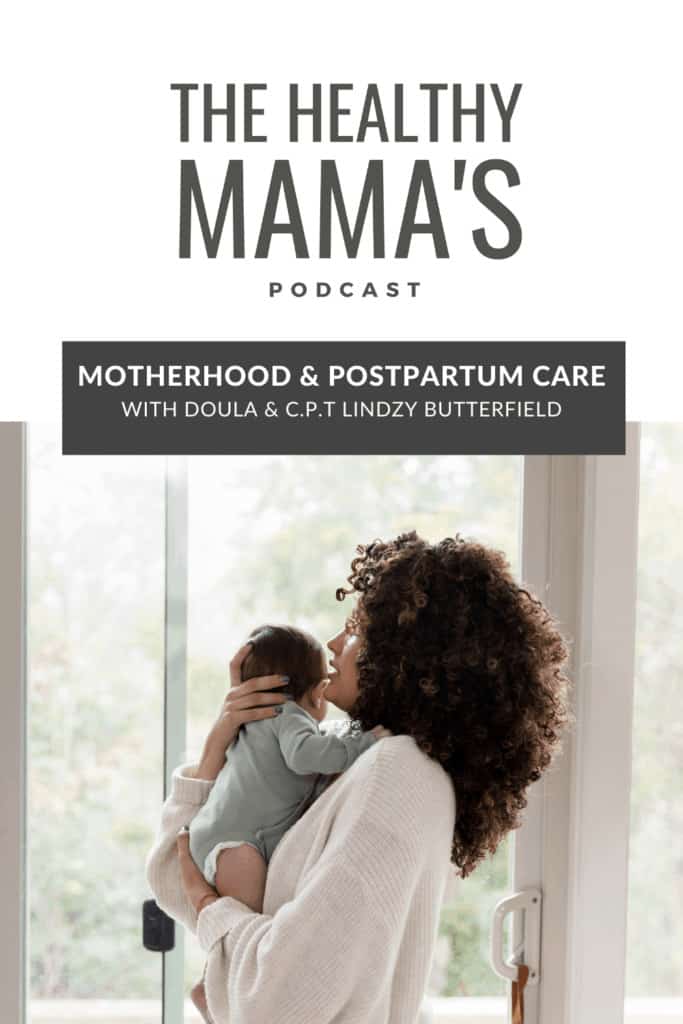 I was super excited about this episode because I am not familiar with the scope of work that a doula does, so it was a very educational experience for me to get to participate in.
This episode of the Healthy Mama's Podcast had us speaking to Lindzy Butterfield. Lindzy is a Certified Personal Trainer, Certified Nutritionist, and a Trained Birth Doula at Deeply Rooted Births.
Speaking to Lindzy was such a wonderful experience. We spoke for quite a while and got some amazing insights into what a doula is and what their roles look like during pregnancy and labor or delivery. We also found out if a doula is different than a midwife and more.
Listen Here:
We release an episode every Monday.
Visit us here http://www.realisticnutritionpodcast.com/ to subscribe and never miss an episode.
Episode 5 of the Healthy Mama's Podcast
In Episode 5 of the Healthy Mama's Podcast, we learned a lot about Lindzy and her experience as a doula. We also learned about the different types of resources that are made available for mom's postpartum.
Those who are suffering from post-partum depression, anxiety, having breastfeeding conflicts, trouble getting their baby to sleep and more, will have resources made available with their doula.
What is a doula and what does their role look like both during pregnancy and labor/delivery?
Lindzy explained to us that the role of a doula is not really easily defined. She said that the word doula itself means servant. In her words: "I am here as your doula to serve you in whatever capacity you need."
If you have a healthy pregnancy, one that is somewhat noneventful and very status quo, the role of a doula may be preparing you emotionally and physically for childbirth itself. If you are in a relationship, the doula will also be there to support your partner.
Lindzy also explained that a good doula should also take the time to prepare you for the postpartum experience, without overwhelming you.
We also found out how a midwife is different than a doula. It was so interesting to hear how they were different and gain some insight into the different roles.
Listen to Episode 5 with us to learn more.
How did Lindzy get into this career?
Monica and I asked Lindzy how she got into being a doula, and her answer was very clear and concise.
Listening to her explain the traumatic experience that ultimately leads to her becoming a doula was quite an experience. Her story was so touching and we are so glad that she shared it with us.
Does doula care during labor and delivery only reside within homes & birth centers or can they attend hospital births as well?
When we asked if doulas were permitted to attend hospital births, we were kind of shocked by the answer.
Lindzy let us know that yes, doulas do hospital births as well and not just homes and birth centers. It was quite interesting to hear her explanation on the matter.
What Else You Learn on Episode 5 of the Healthy Mama's Podcast
In Epsiode 5, we touch on several different topics about doulas, postpartum care and more.
We found out what some of the misconceptions that people have about doula care are. Lindzy also discussed with us the importance of a Mother's mental health during pregnancy and after, and how doulas can help in that aspect as well.
Lindzy also went into how important and non-negotiable some aspects of postpartum care are for both you and your baby. It was quite interesting to learn all of this and get some advice from someone so experienced.
We then went on to discuss the resources that are available out there for moms that are experiencing post-partum depression or anxiety, having trouble breastfeeding and more.
It was all fantastic advice and the resources are wonderful. You are going to want to ensure you check them out.
Monica and I truly hope that you got some really important information from listening to this episode of the Healthy Mama's Podcast.
We really enjoyed the conversation that we had with Lindzy and appreciate her being so candid with her thoughts and experiences.
I have to say, I left this conversation with so much more information on doula's, what they do and how they can benefit your journey with pregnancy, before and after you have your little one.
Find more episodes of The Healthy Mama's Podcast here.