Healthy Turkey Chili Recipe
You're going to love this hearty and healthy turkey chili! A high protein chili recipe that's low in fat and rich in fiber and will keep you full for hours. It's the perfect meal prep recipe for fall and winter.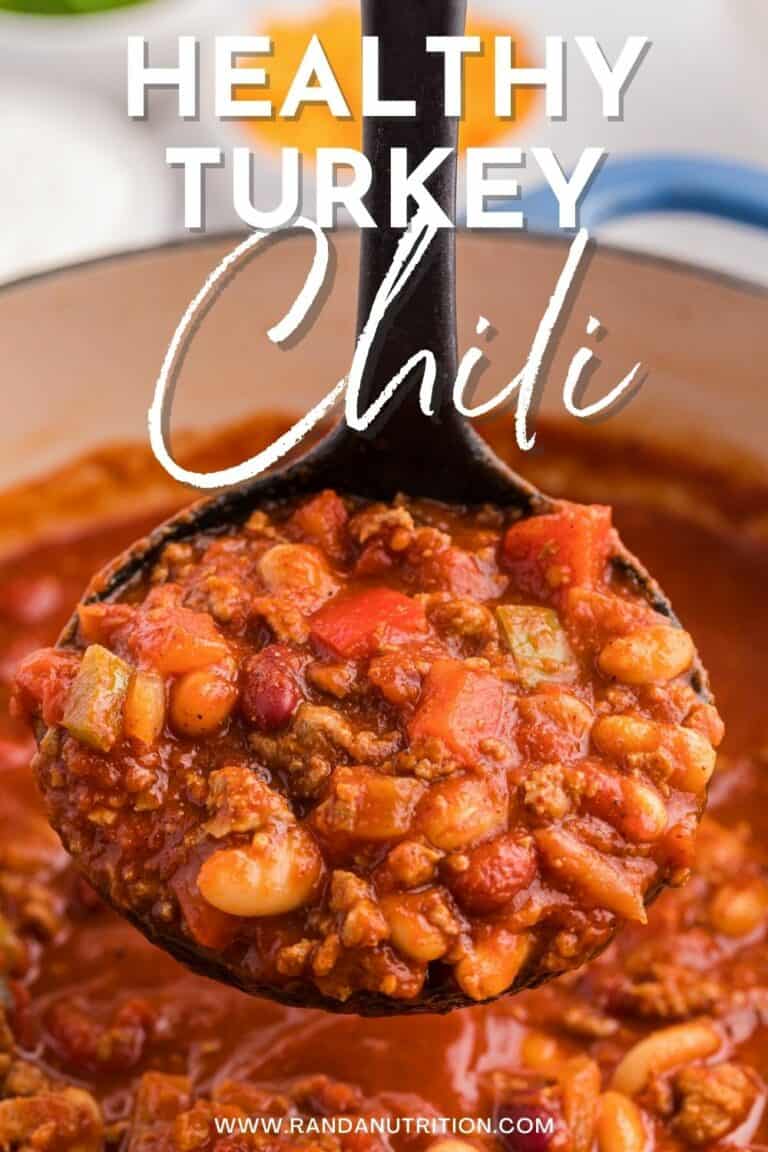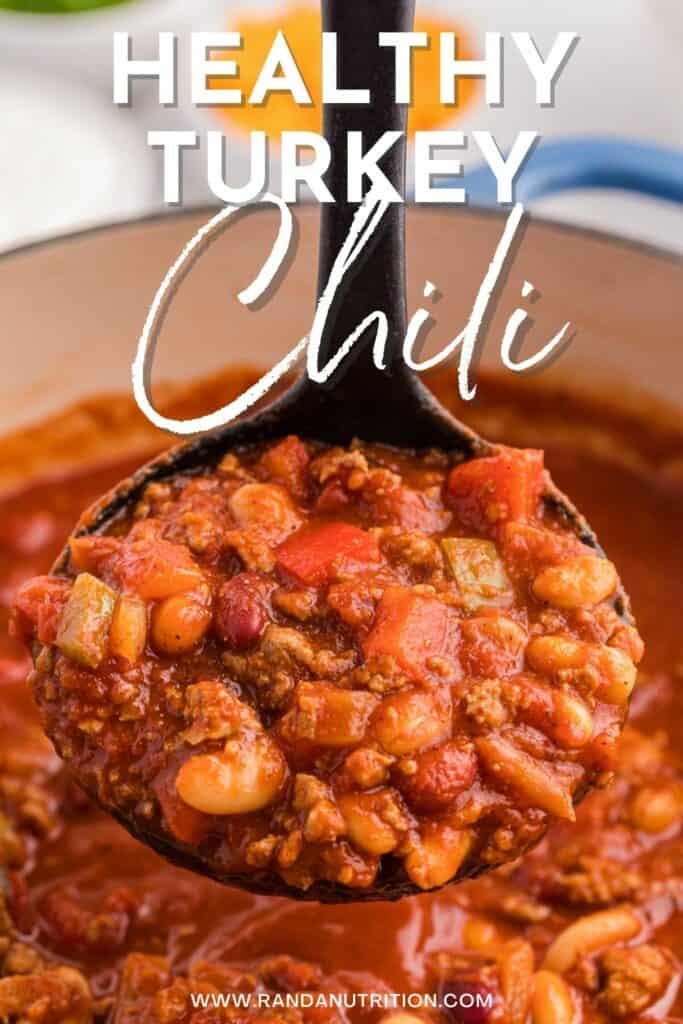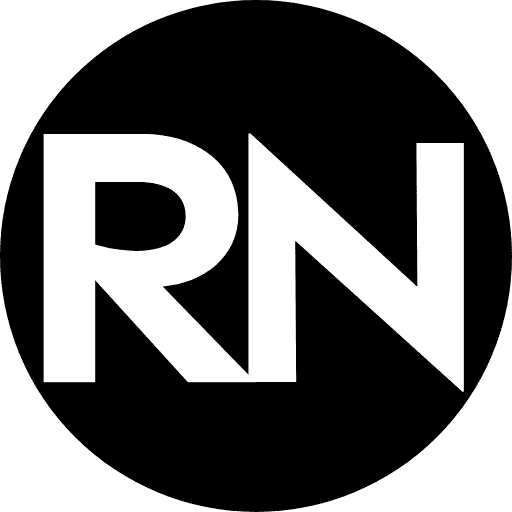 Save This Recipe!
Enter your email below & I'll send it straight to your inbox. Plus you'll get great new recipes every week!

Disclosure: This post contains affiliate links for your convenience. As an Amazon Associate, I earn from qualifying purchases.
Healthy Turkey Chili
This healthy and hearty Turkey Chili is filled with bell peppers, ground turkey, white and red kidney beans, and spices. Plus, it has a secret ingredient that takes it over the top!
What is the secret ingredient? Here, I'll tell you (I've never been one to keep spoilers). It's red wine vinegar, but trust me – it's amazing.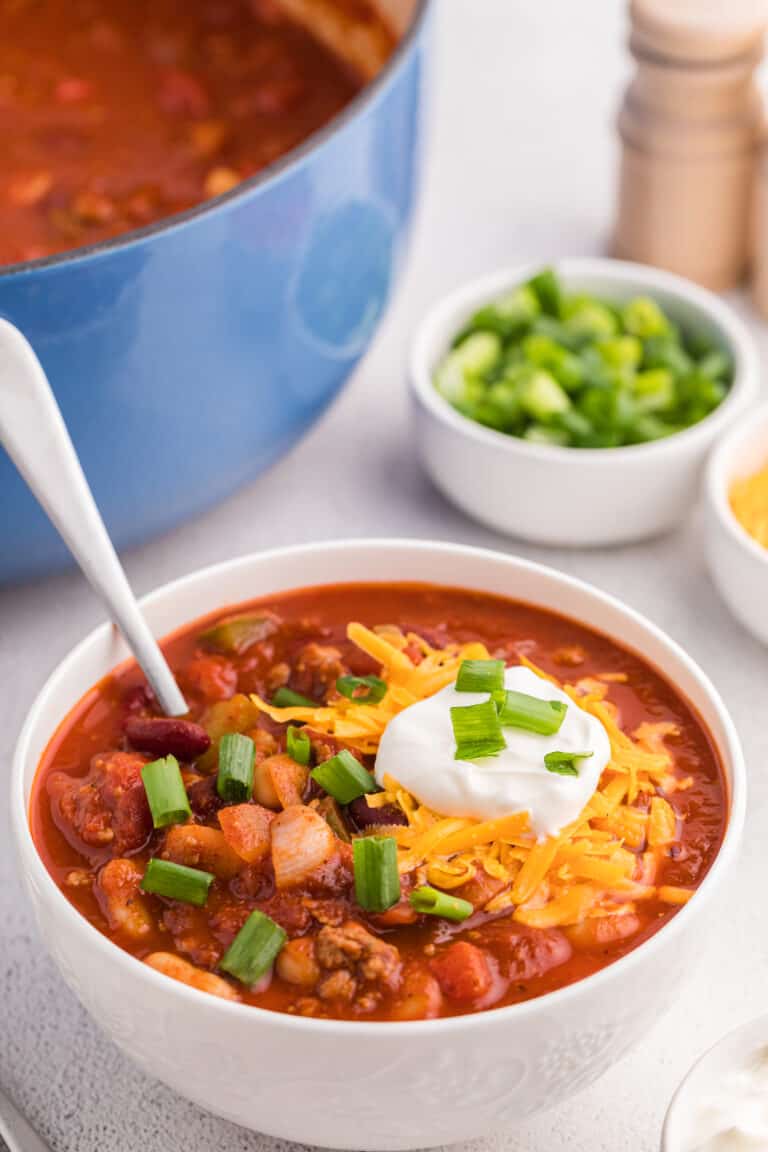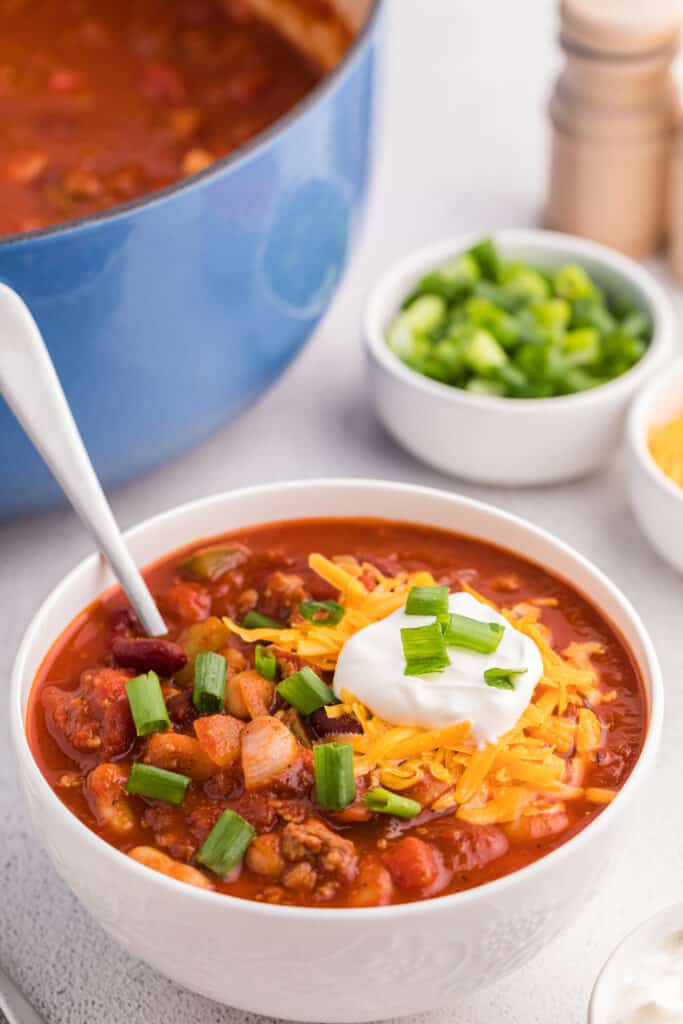 What supplies will I need to make this recipe?
How do I store this turkey chili?
Let the chili cool to room temperature. Place leftovers in covered containers. Store in the fridge for up to 3 days.
You can reheat it in the microwave or on the stovetop.
Why add a sweetener to your chili?
Honey (or other sweeteners like maple syrup or sugar/brown sugar) help to balance the flavor in chili and counteracts the acidity of the tomatoes.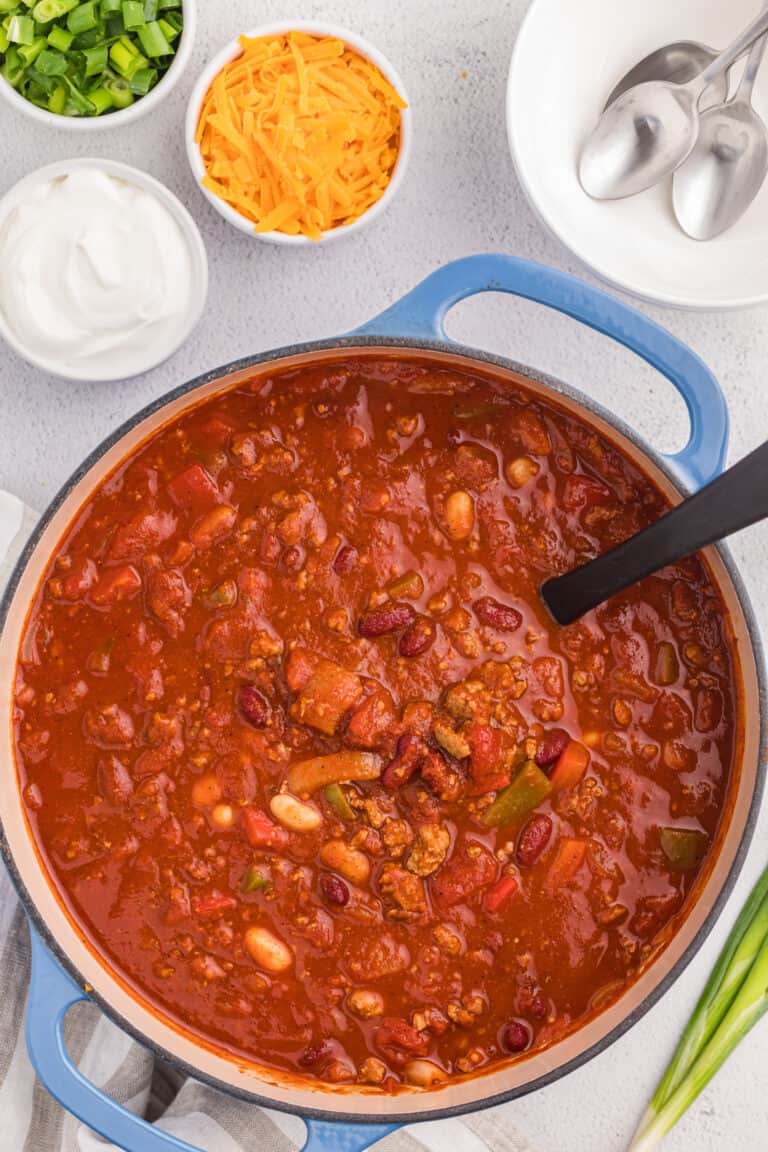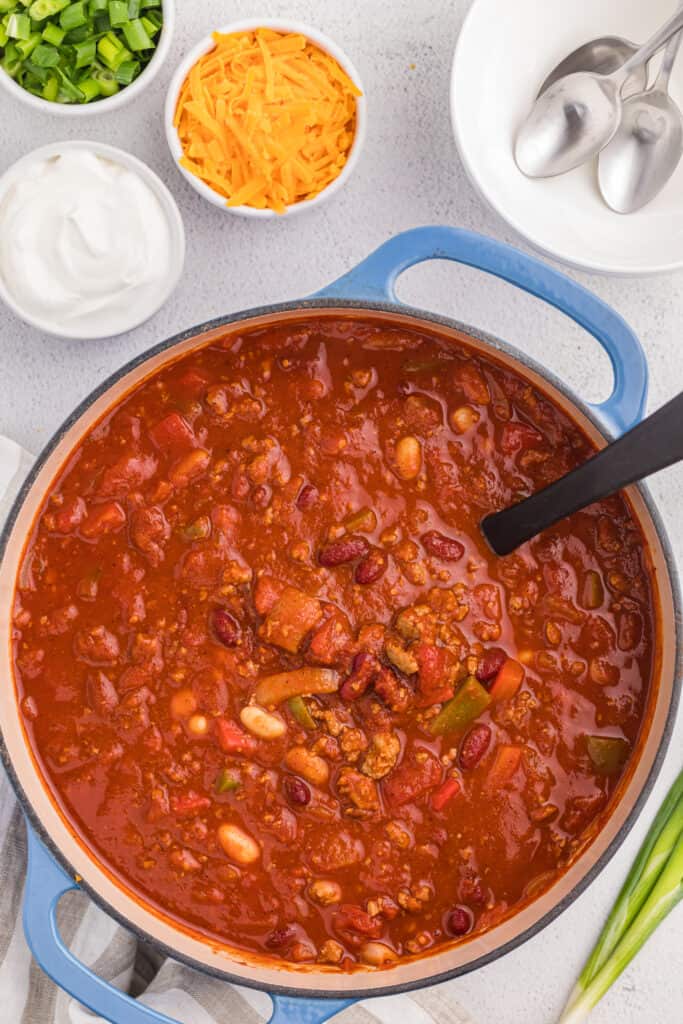 Why add red wine vinegar to chili?
Vinegar in chili is a flavor booster and takes the taste to a whole new level of deliciousness. Don't worry, you won't even taste it.
Substitutions & Variations
Use ground chicken instead of ground turkey
Use granulated white sugar or maple syrup instead of honey
You can add black beans in addition to the red/white kidney beans
Add or reduce chili powder to tweak the spice factor
Adding chopped jalapenos will give it a little extra kick, or try a spicy chili powder. I tend to make my chili mild since I have littles that will strike at the dinner table.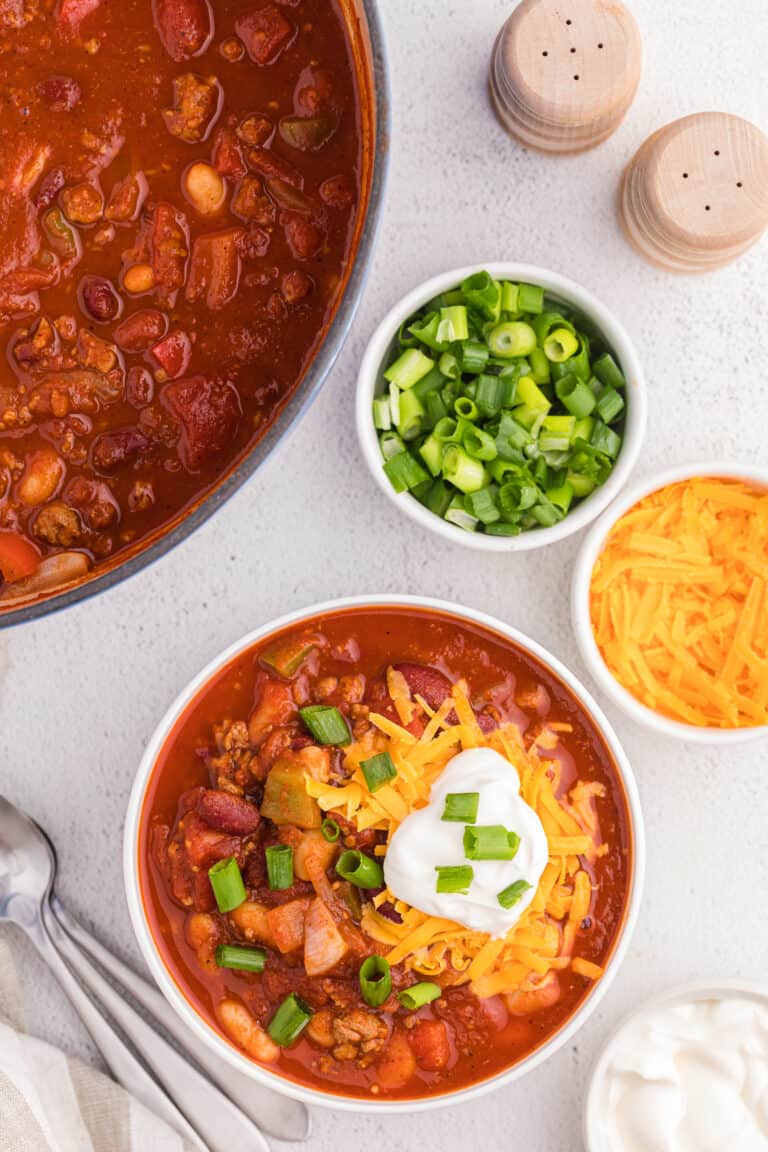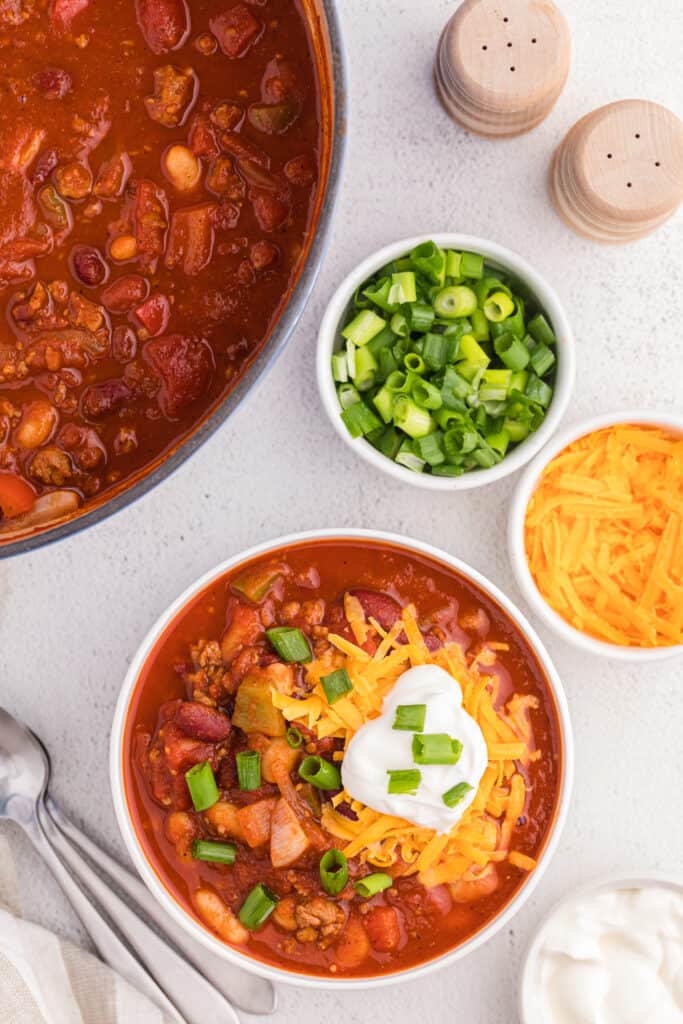 Topping Ideas
Green onions
Greek yogurt (Tastes like sour cream but has a little extra protein. Give it a try!)
Shredded cheddar cheese
Tortilla chips
Meal Prep It
To make this into a meal prep turkey chili, here's how to do it:
If you're diligently tracking macros, weight everything going in. Then either weight the whole pot after and deivide it or you can weigh each scoop (which may be a bit much, in my honest option). I do have a rough estimate of macros for 1/6th of the recipe at the bottom of the recipe card.
Ladle 1/6th of the recipe into your container of choice. Repeat that 6 times, there dinner or lunch is done for the whole week.
Freeze any leftovers for busy days where you don't have time to cook.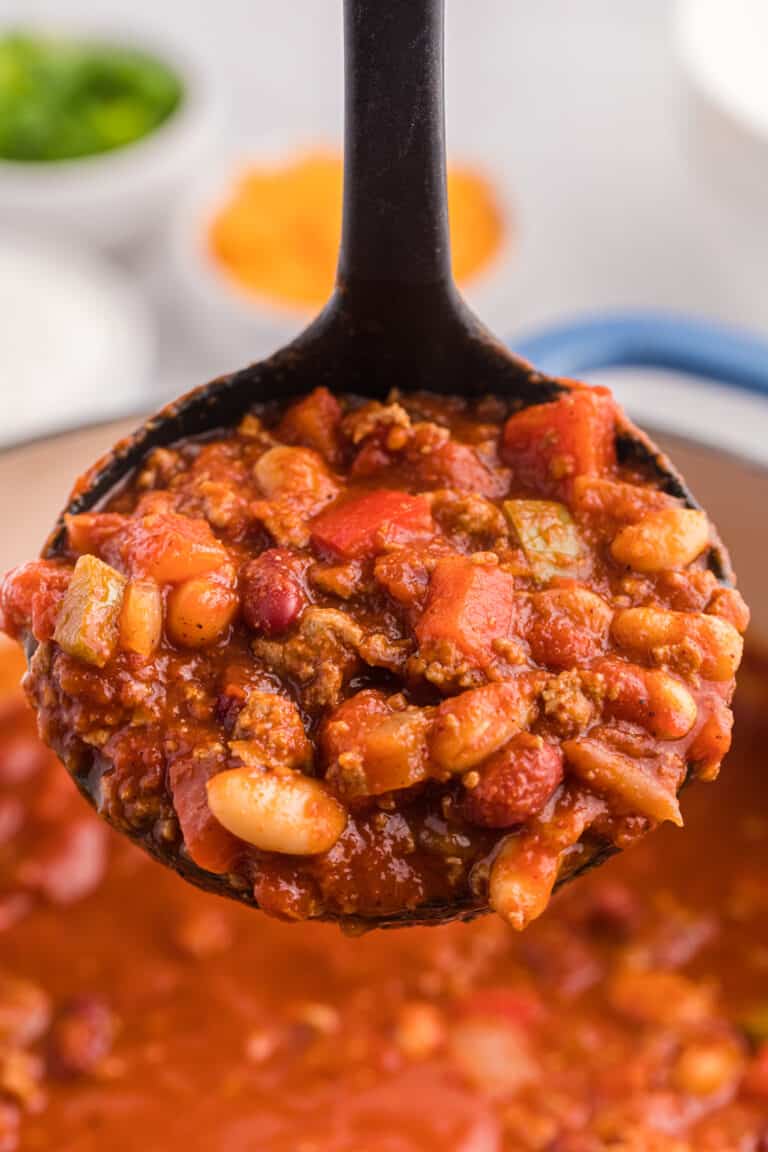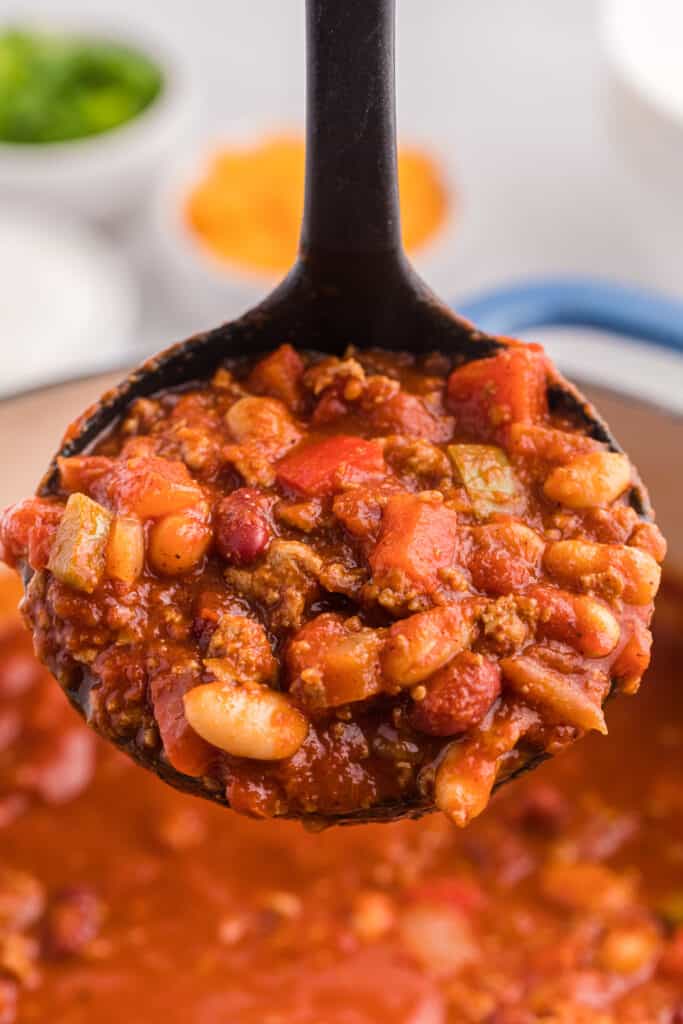 How to Make Healthy Turkey Chili
One of the things I love the most about this ground turkey chili (aside from how amazing it tastes, is that it's so easy to make.
There is something super comforting about a pot of chili simmering on the stovetop during chilly days (pun not intended).
Turkey Chili Ingredients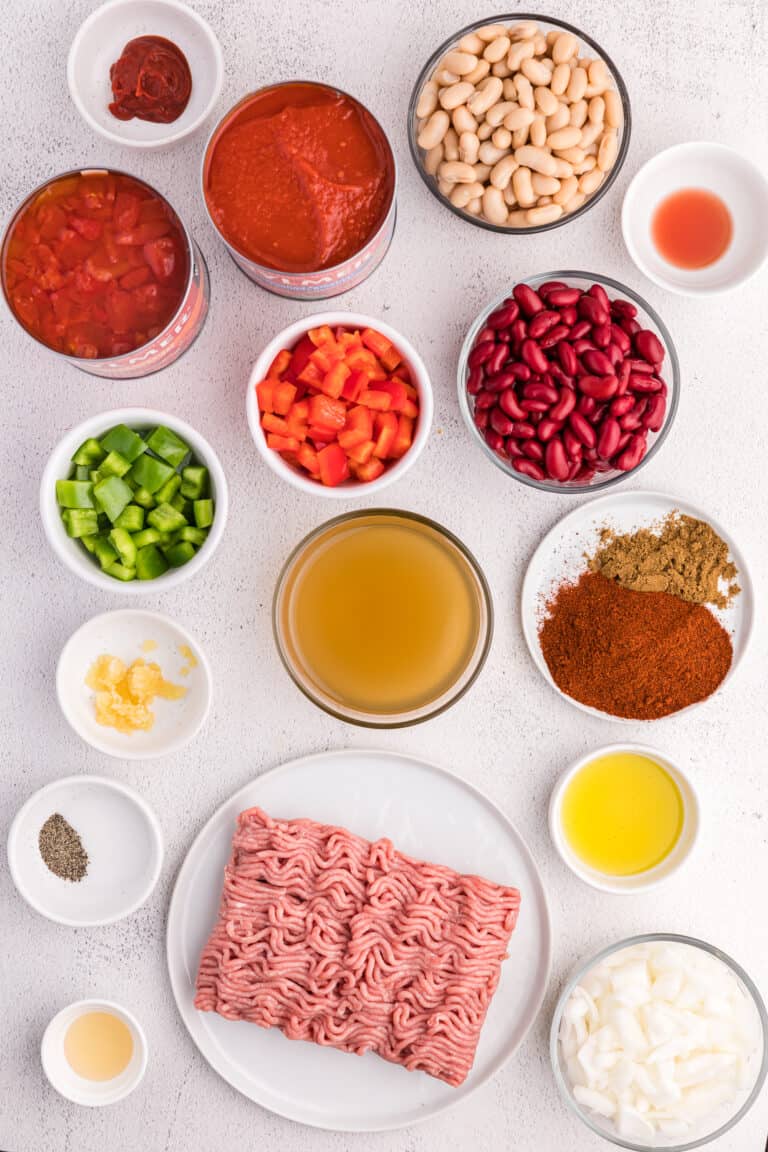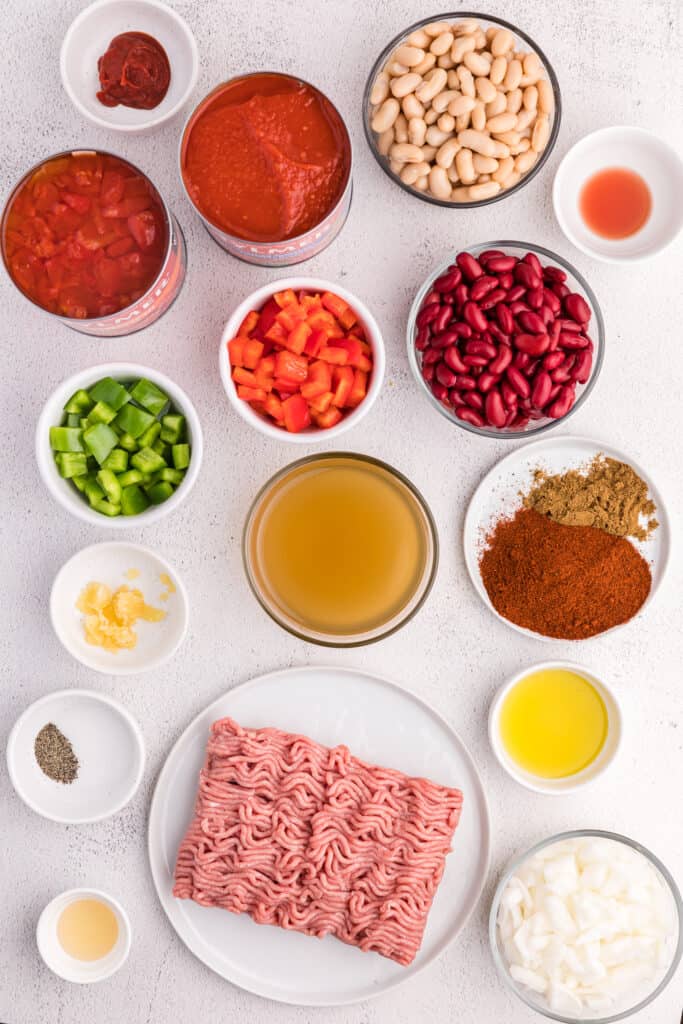 extra virgin olive oil
ground turkey
sweet onion
green pepper
red pepper
garlic
canned red kidney beans
canned white kidney beans
Optional garnishes: greek yogurt, sliced green onions, shredded cheddar cheese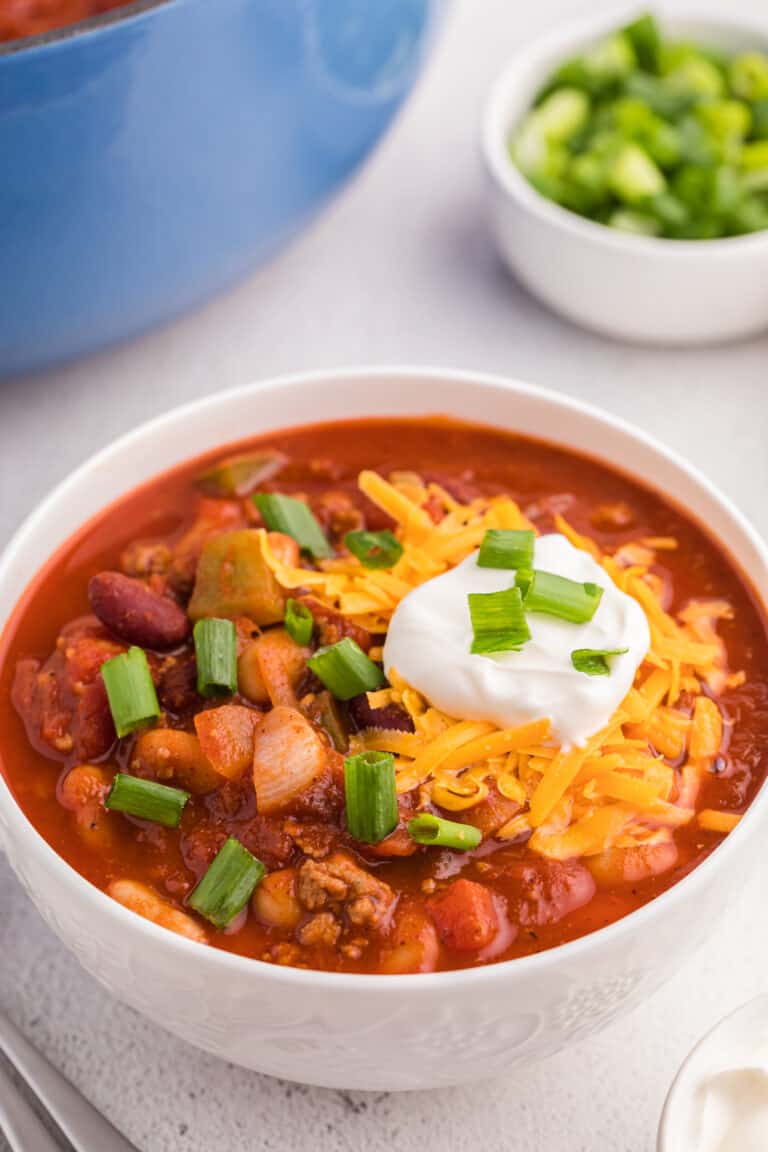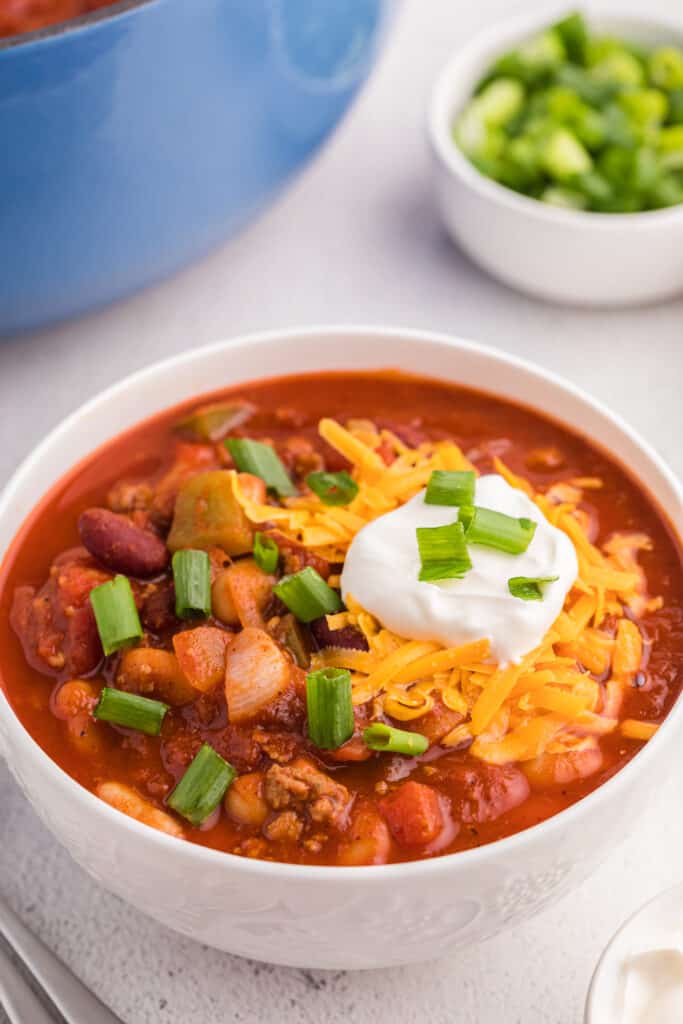 Healthy cold-weather recipes:
Here are a few more of my cold-weather recipe favorites from the blog.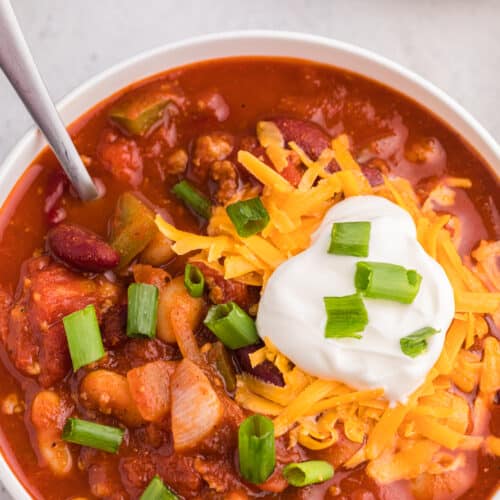 You're going to love this healthy turkey chili! A high protein chili recipe that's low in fat and rich in fiber and will keep you full for hours. It's the perfect meal prep recipe for fall and winter.
Instructions
Heat extra virgin olive oil in a large pot over medium heat. Add ground turkey, onion, green pepper, red pepper, garlic, salt and pepper. Stir to combine.

Cook for 10 minutes or until ground turkey is cooked and veggies are softened.

Stir in diced tomatoes, crushed tomatoes, chicken broth, red kidney beans, white kidney beans, tomato paste, chili powder, cumin, honey and red wine vinegar.

Bring to a boil. Reduce heat to low and simmer for 30 minutes, uncovered, stirring occasionally. Serve hot.
Notes
The nutritional information does not include the optional toppings.
Nutrition
Serving:
1
serving
Calories:
367
kcal
Carbohydrates:
52
g
Protein:
32
g
Fat:
6
g
Saturated Fat:
1
g
Polyunsaturated Fat:
2
g
Monounsaturated Fat:
2
g
Trans Fat:
1
g
Cholesterol:
42
mg
Sodium:
1487
mg
Potassium:
1625
mg
Fiber:
16
g
Sugar:
18
g
Vitamin A:
2390
IU
Vitamin C:
74
mg
Calcium:
181
mg
Iron:
7
mg