Healthy Gift Ideas for the Health & Fitness Buff
Is the person you're buying for on a weight loss journey? Maybe it's your active sister or maybe you're looking for healthy hostess gifts. Either way, I have a few fun healthy gift ideas.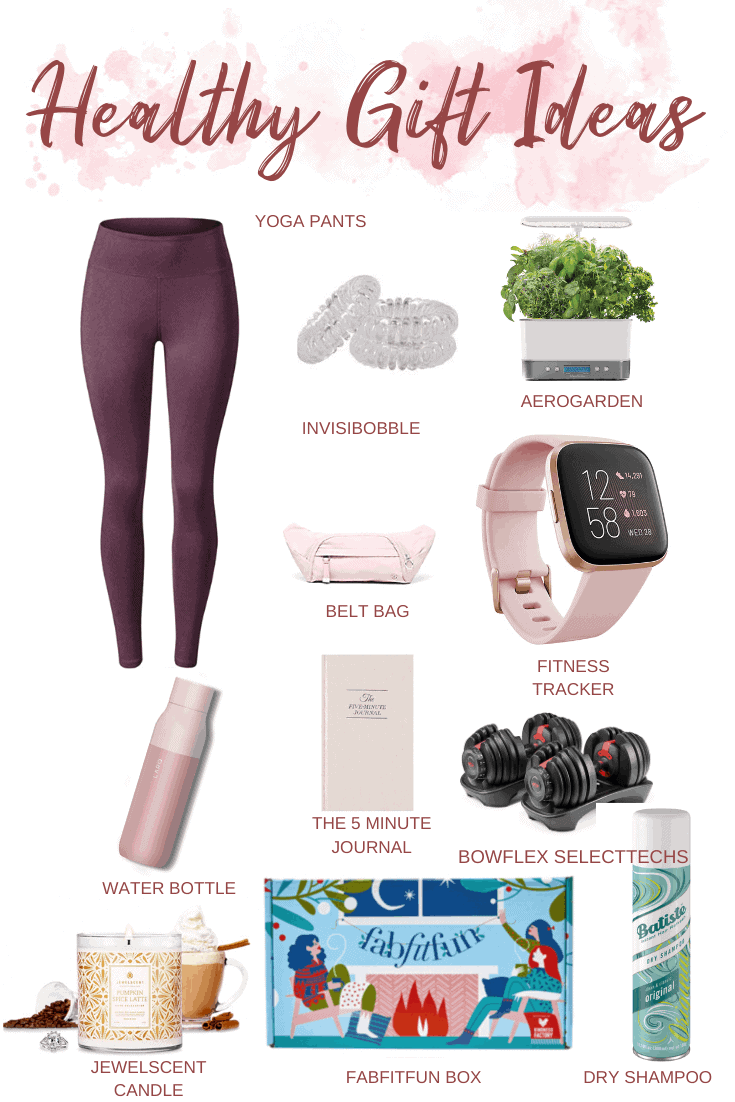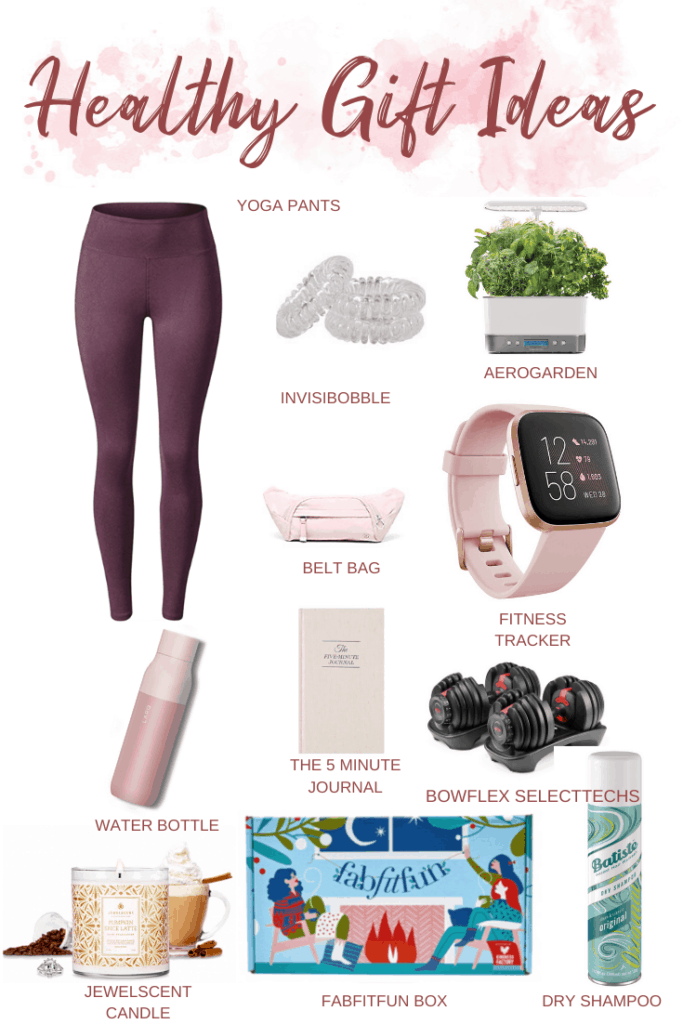 If you're like me and getting down to the wire when it comes to Christmas shopping, most of these will be perfect for last minute gift ideas (as long as you have Amazon Prime or if you can shop local).
Budget Healthy Gift Ideas
Disclosure: This post contains affiliate links for your convenience. As an Amazon Associate, I earn from qualifying purchases.
I wanted to start this gift guide with some budget-friendly items.
The prices on this list will vary but everything should stay in between the cost of $5 – $100.
Don't forget that nothing speaks like gifts from the heart and gifts that are handmade.
Try gifting these low sugar and gluten free shortbread cookies or give the gift of meal plans this Christmas to take a load off your friends and family's minds.
Since we're talking about the season make sure you check out these Healthy Christmas Breakfast Recipes.
Beachbody on Demand
This is one of my favorite purchases. I've been a subscriber ever since it was released and renew every year! It's an affordable way to switch up your workout routine with proven results and trustworthy trainers.
Fab Fit Fun Subscription
I love FabFitFun box! Whether you buy a month, or a year subscription, this is something that everyone wants.
Click here to order the FabFitFun box subscription.
Microwaveable Heat Wrap
Sore muscles need attention, which is why this Bed Buddy Heat Wrap is awesome. You can toss it in the microwave and I love the handles to apply pressure on the sore area.
Workout Clothes
Although activewear is dependant on the person, I wanted to share some of my personal favorites.
Water Bottle
Everyone needs a quality water bottle. I have a few different options:
Resistance Loops
A low-cost workout gear option that your friend may not even know they need. You can sculpt out strong glutes, work your core, and basically every muscle with these resistance loops.
I personally love these fabric resistance bands for leg and booty work, they don't slide up the thighs!
Lululemon Belt Bag
Yes, I put a fanny pack on this guide. I bought this one and it's my favorite!
Candles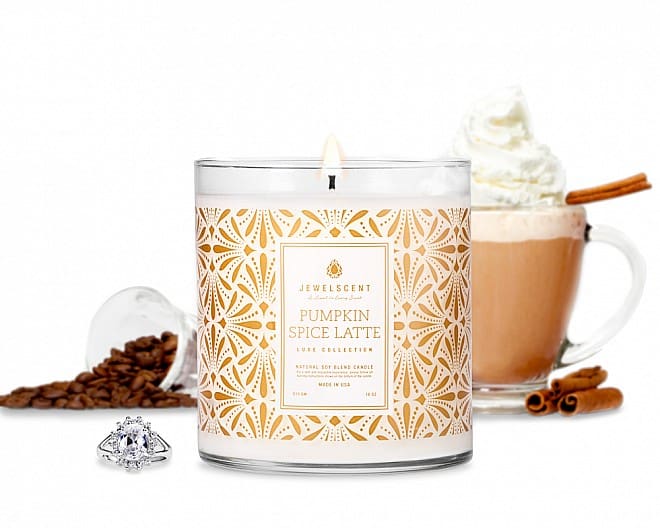 Some of my favorite candles are the simple ones I find at Winners or Homesense but I have ordered from Charmed Aroma in the past and I love these candles. You get a piece of jewelry inside, which makes it super fun!
They're the perfect gift.
CLICK HERE FOR CHARMED AROMA.
US Friends, You'll like JewelScent.
Wellness Journals
Whether it's a plain journal to scribble thoughts down or a specific journal like the ones listed below. They make fantastic gifts.
Muscle Soak
One of my favorite ways to take care of myself is to soak in a hot bath with Epsom salts.
On particular challenging recovery days, I enjoy a muscle soak that has a little bit of a tingle action.
Dr.Teals makes some amazing Epsom salt soaks.
Invisibobble
Invisibobbles are my favorite, I have a few of these and once they're in, they're in.
You can grab them in a variety of colors (clear is my favorite) here.
Dry Shampoo
I've tried $40 dry shampoo and I've tried $2 dry shampoo. My favorite, by far, this the Batiste Dry Shampoo. It's pure magic and under $10!
CLICK HERE FOR THE BEST DRY SHAMPOO
Yak Trax
I live in the North and often don't get outside enough because of all the ice. I wear Hunter Boots often in the winter and they're crazy slippery.
I've had Yak Trax on my list forever now but I think I may finally cave and buy them for myself.
Healthy Gift Ideas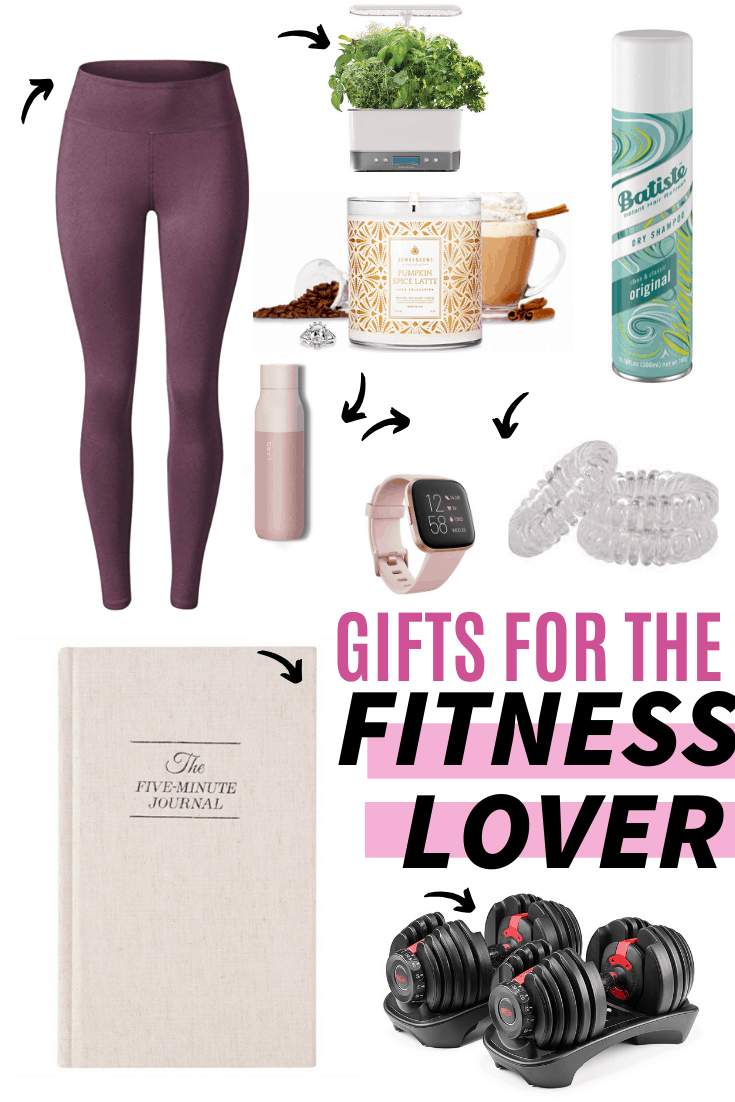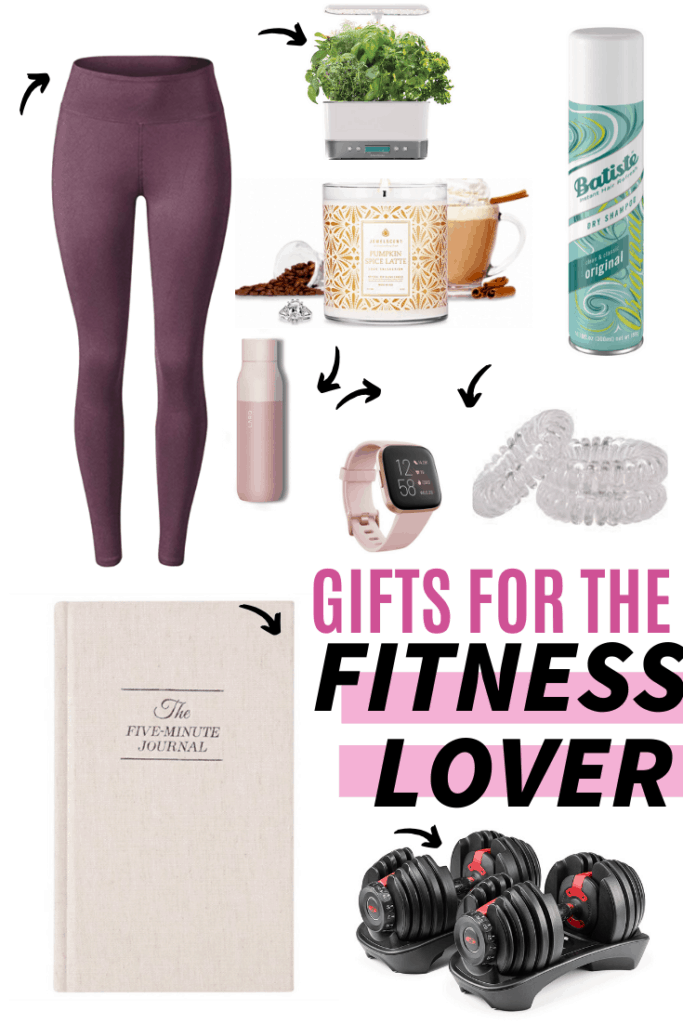 Fitness Tracker
I know this can be overwhelming, there are so many fitness trackers but I included some of the top reviewed options:
Herb Garden
One of the gift ideas I've had my eye on for a while now is an AeroGarden.
Even though I have a black thumb, this AeroGarden sounds foolproof, you can even find some herb gardens that send push notifications via an app or Alexa to ensure your herbs or plants don't die. Sounds perfect to me.
Weights
Weights are a vague item to be on this healthy gift guide but they can range in price so greatly so here are a few options:
Phew! I know that's a lot but I wanted to share my healthy gift ideas! If you have anything you would like to add, I'd love to hear your thoughts in the comments.